Introduction
In the last episode, I treated you to some Mai Tai cocktails and Portuguese malasadas. I hope you found the last episode to be eventful and enjoyable. Have you gone down the gym after those cocktails and malasadas? If you have not, do not worry because today, I am taking you to a beach with a gorgeous view to offer. It is time to do some slow-walking there.
在上一集,我帶你到兩個不同尋常的地方,在那帶我們享用了Mai Tai 雞尾酒和葡萄牙malasadas。我希望你感到上一集是開心和愉快的。那些雞尾酒和馬拉巴達之後,你有沒有去健身房?如果你還沒有,不要擔心,因為今天,我帶你到沙灘上,享受一些美好的沙灘和壯麗的日出景緻。你將不得不在那裡慢慢行走。
Without further ado, we are off to the beach!
不用再說了,我們立刻去海邊吧!
Sandy Beach
Sandy Beach is adjacent to Halona Blowhole Lookout; both of them are at the eastern tip of the O'Ahu Island.
Sandy Beach 毗鄰Halona Blowhole Lookout;他們都在奧阿胡島東面的尖端。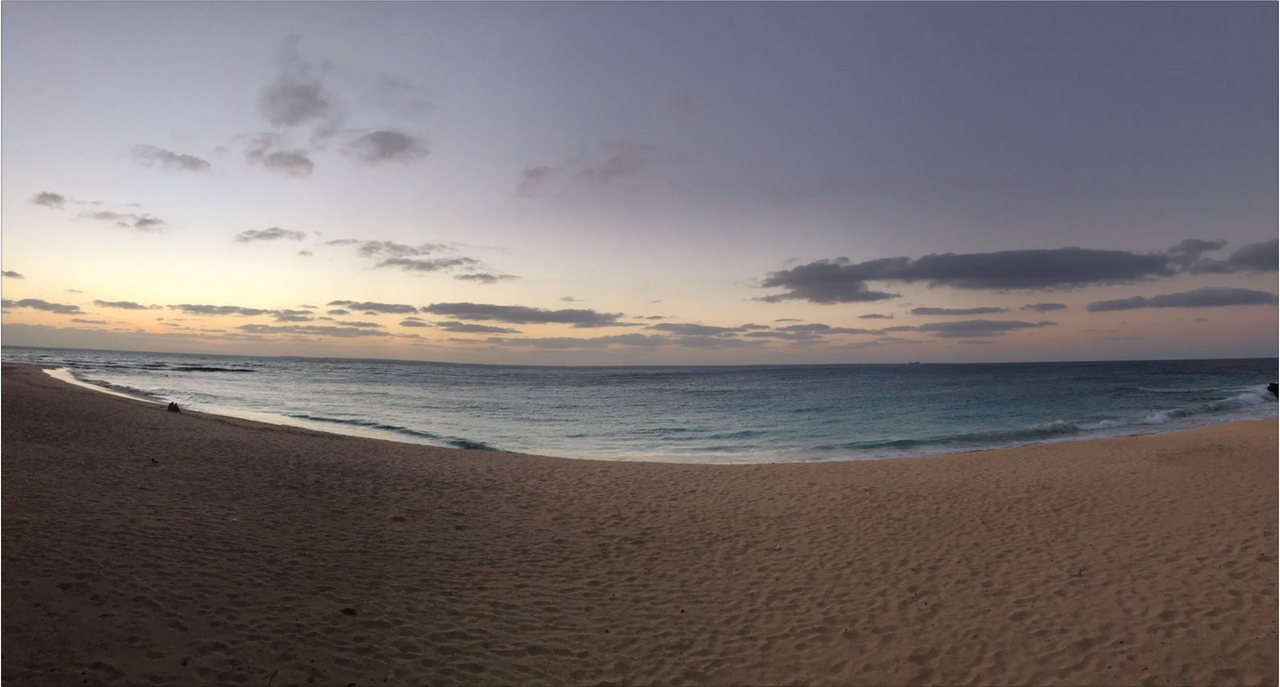 You cannot miss Sandy Beach
What makes Sandy Beach stand out from all competitions? Situated at the eastern tip of the Island, the location is among the perfect spots for any 'early birds' to catch the most spectacular sunrise.
是什麼讓Sandy Beach 脫穎而出?因為位於島的東端,這位置是任何"早起的鳥"最能捕捉最壯觀的日出的完美景點之一。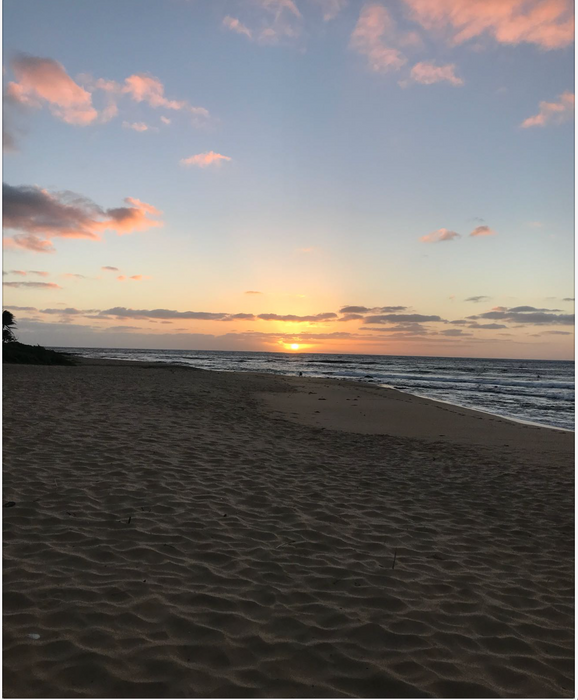 To get there, it is about a 25-minute drive from Waikiki while an almost a 50-minute trip from the Disney resort at Ko Olina Beach. Why not Ko Olina Beach for sunrise? Ko Olina Beach faces west and is only perfect for sunsetting.
Sandy beach距離威基基約25分鐘車程,距離科奧利納海灘的迪士尼度假勝地約有50分鐘的行程。為什麼不去Ko Olina海灘看日出? Ko Olina海灘朝西,僅適合落日。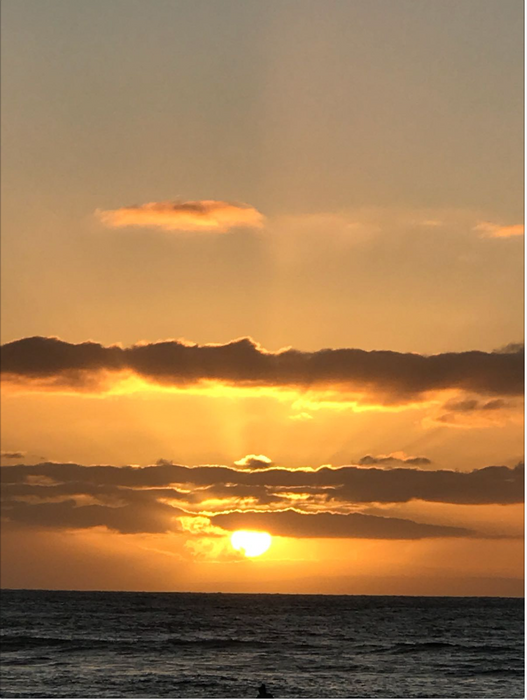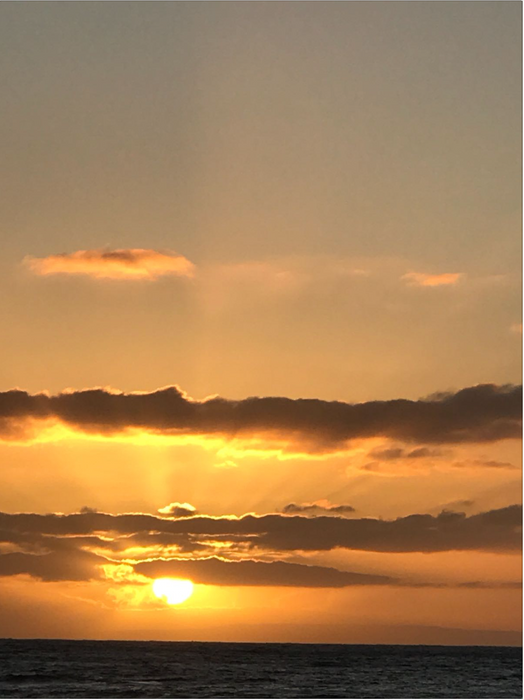 It is worth a drive down there for that unforgettable moment seeing the 'egg yolk' rising from the horizon. Standing there, you will definitely marvel at how breathtaking the moment is where the sun warming up the breezy and slightly cool beach.
十分值得開車到那,感受裡讓那令人難忘的'蛋黃'從地平線上升一刻。站在那裡,你一定會驚嘆當太陽慢慢溫暖了整個沙灘升溫,令人嘆為觀止。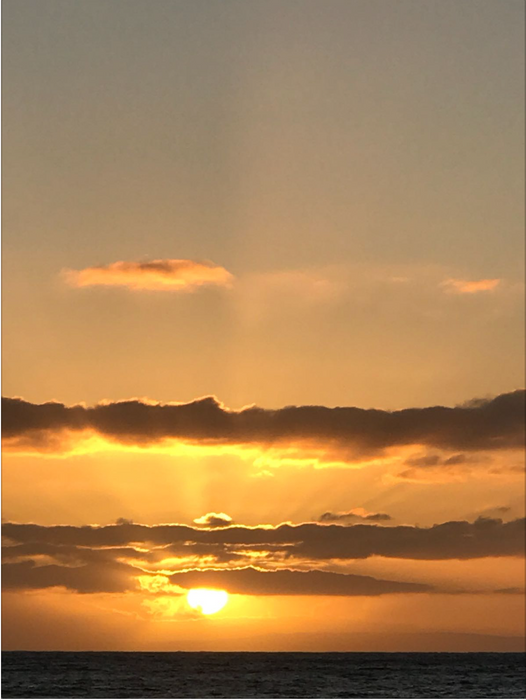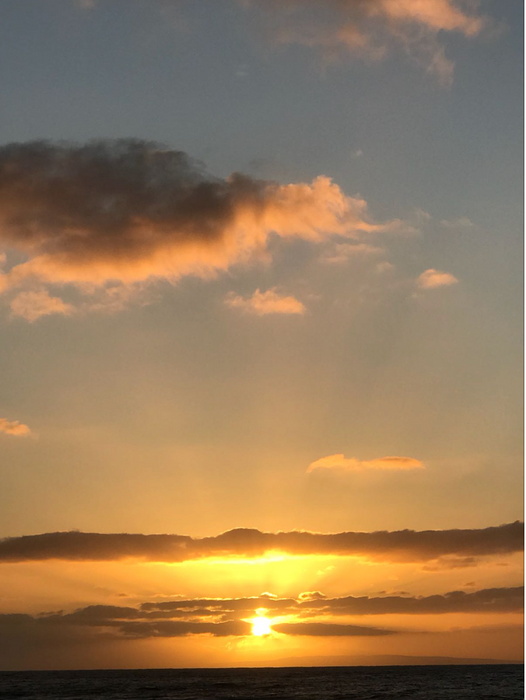 The sun is accompanied by some fine sand and also some free-range chickens over the beach (quite a lot of free-range chickens have fancy-free lives over the island).
在沙灘上,你會見到一些細沙和海灘上的一些自由放養的雞(許多自由放養的雞在島上走來走去的)。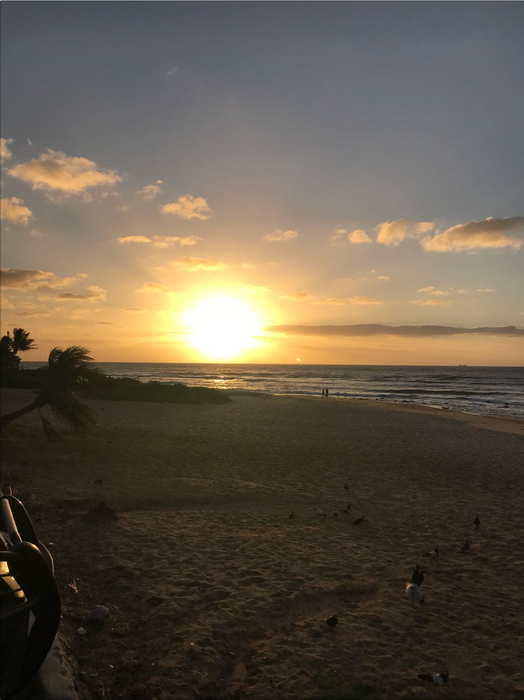 Do not forget Halona Blowhole Lookout while you are at Sandy Beach. It is about 0.5KM away.
當你在沙灘上時,別忘了距離大約0.5KM的Halona Blowhole瞭望台。
I am putting a pause on this travelogue for now, in the meantime you can enjoy other wonderful posts. I will put a new episode up on shelf soon and see you until next time.
我暫時在這個遊記上暫停一會兒,所以在此期間你可以有一些時間來發表其他精彩的帖子。我會把下一集放在書架上,直到下一次見到你。
Photos and content are original.
照片和內容都是原創的。