Hey everyone, good day


Today I am going to write about my India tour, well in one post I can't cover all the places of India which I visited so decided to write one place in one post. Today I am going to write about famous historical place of Delhi, India called Red Fort. Red fort which is also known as lal Killa situated in capital of India called Delhi. It's a historical place and also included into world heritage sites of UNESCO. Entire area was 254 acres or 2.4 km.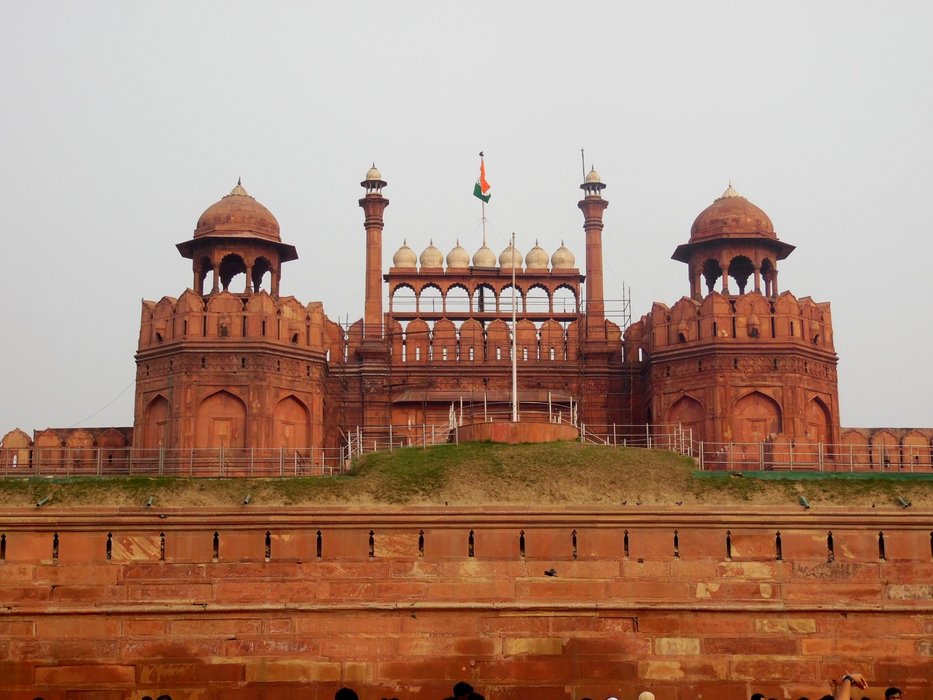 History :


Red fort was the residence of Mughal Dynasty Emperors for almost 200 years. It was constructed by Mughal emperor ShahJahan in 1639. Overall fort was breathtaking and constructed by Red SandStone. Overall exterior or massive boundary wall was made of red sandstone and represents the history of Mughal Dynasty. I saw some beautiful seperated buildings into inside area or compound whatever it called which were connected by several pavillions and water bodies. Also there were beautiful garden inside and landscape was grid style pattern which was breath taking. I wish I had a drone to capture some birds eye view.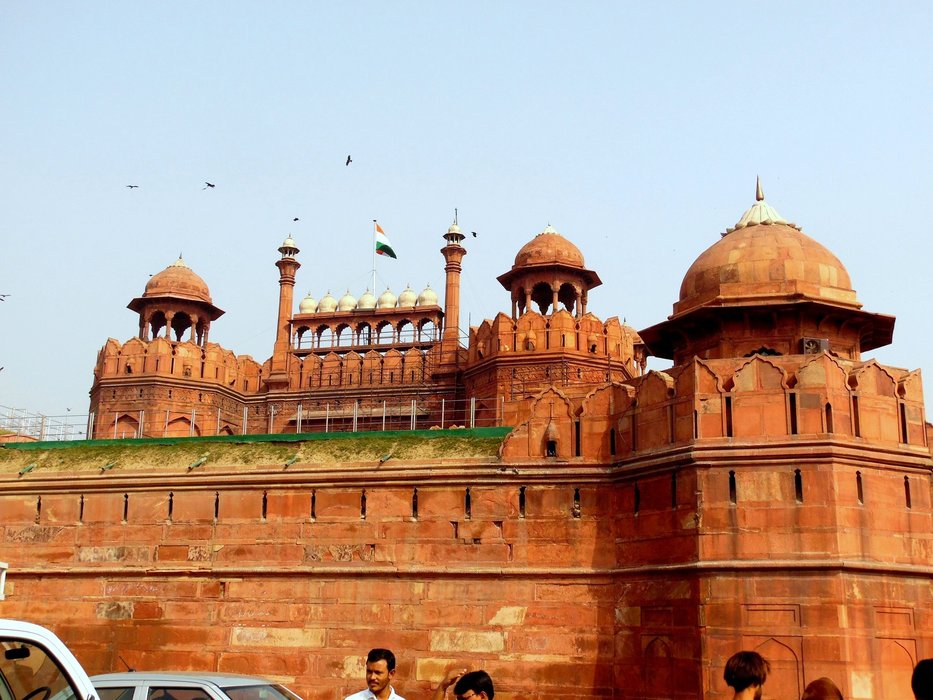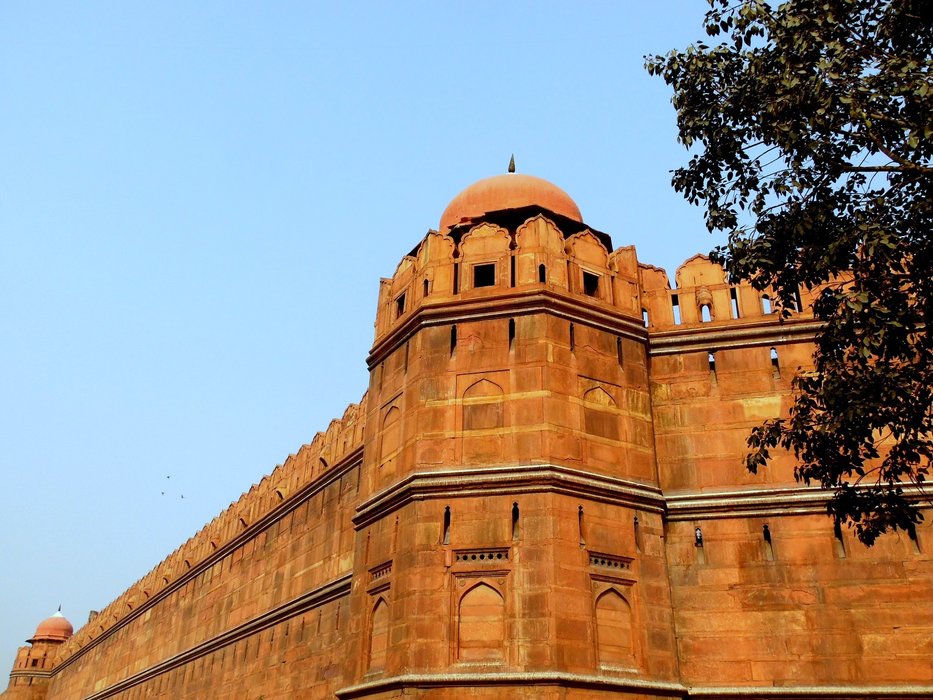 Architecture:
From pictures you have already understood how massive the exterior walls were. They were fully protected from outside enemies. I assume walls height were 50-60 feet and that's massive. There were some major structures which were Lahori Gate ( Main entrance of Red fort), Delhi Gate (southern public entrance also very similar to lahori gate), Chhatta Chowk (bazar of Mughal period), Naubat Khana (An isolated space for music), Diwan-i-Aam (Important space of Mughal Emperor), Mumtaz Mahal(Place for mughal women), Rang Mahal(residence of emperor's wives), Khas Mahal ( emperor's residence), Diwan-i-Khas (hall for private audience) and so on.... Details you can find here.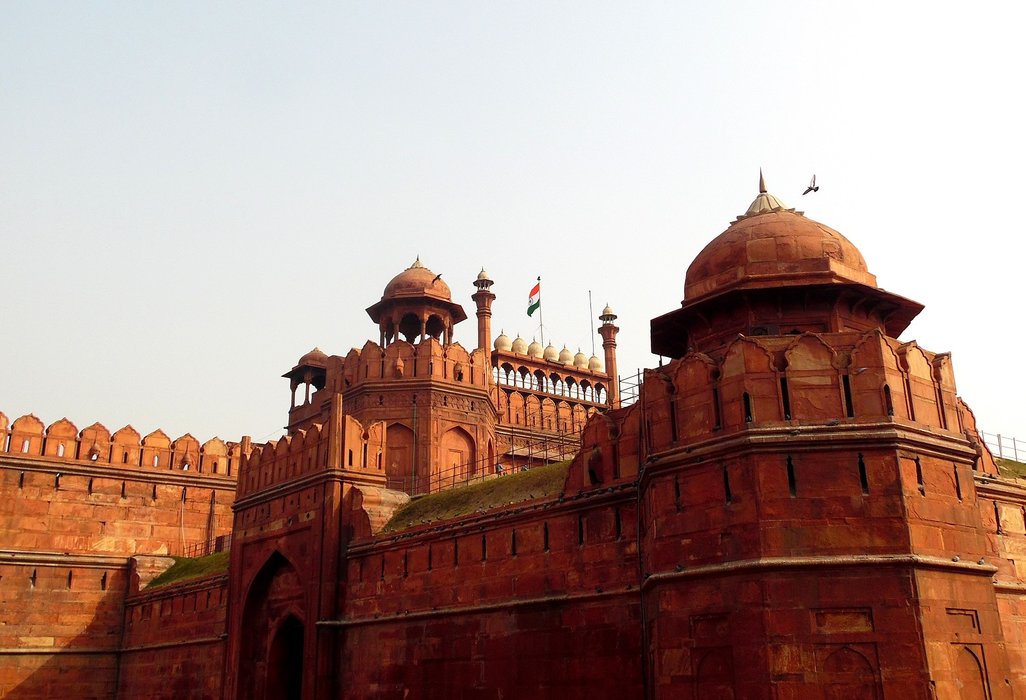 Fort was Octagonal shape and many spaces were decorated by Marble specially white marble works. There were three entrance but now one is open for Public and others remain closed. Some of the area were still good condition and open for tourists. There were gardens with stunning pavement design, also some interior marble artwork was great.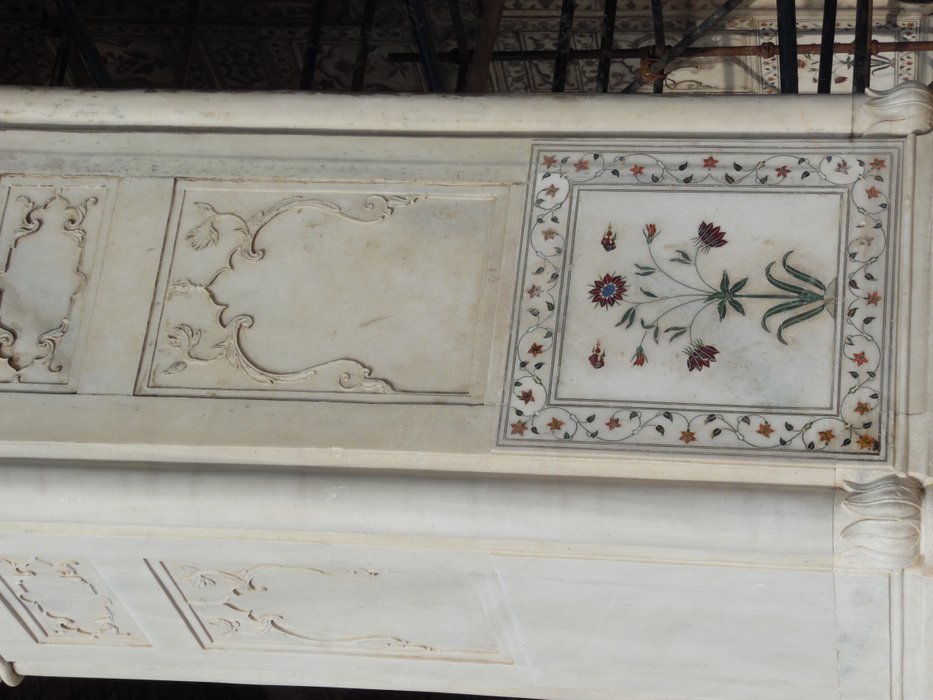 You can see art work in white marble column. They are really precious and still now exists in good condition.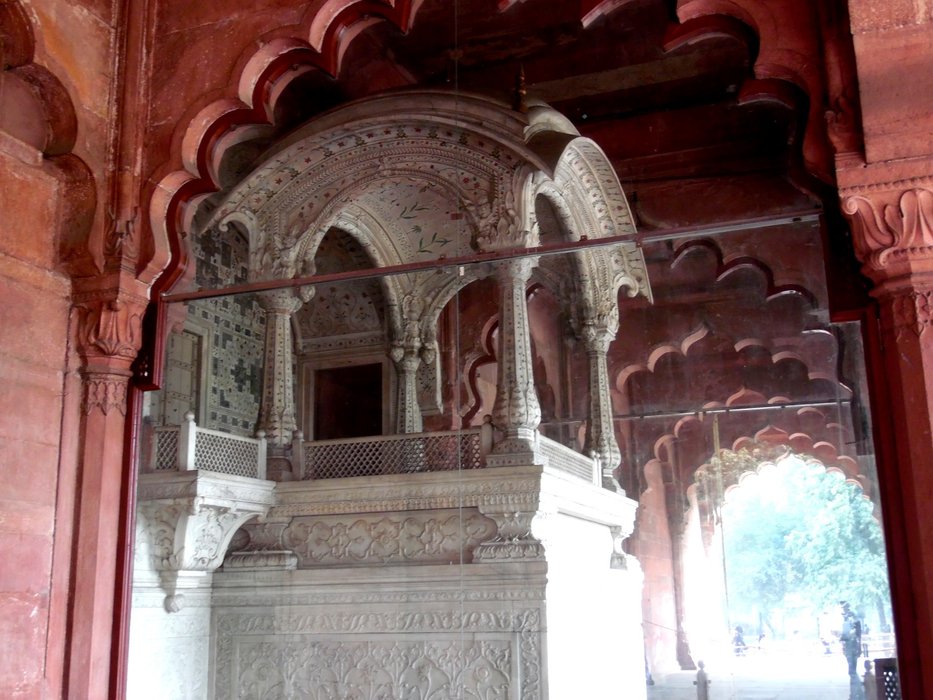 This was place known as Diwan-i-Aam, situated inner court place; 540 feet wide and 420 feet deep. Large columns and arches showed precious craftmanship and I observed how rich their architectral knowledge was. You can see sitting area of Emperor which was fully made of white marble with art work.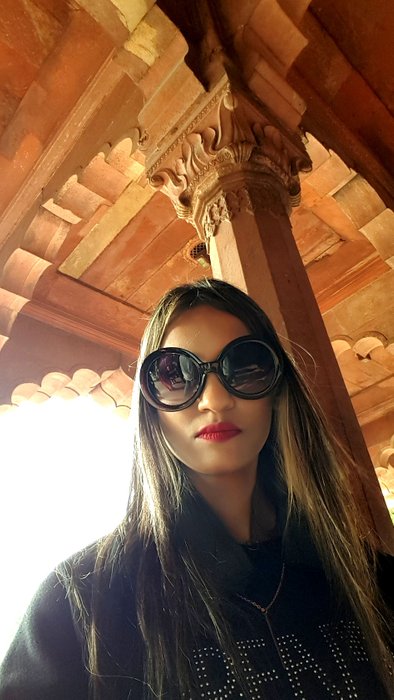 You can see the ceiling details in this picture, how precious extraordinary they were. The entire complex architect was architect Ustad Ahmad Lahauri, people believe that he was also architect of TajMahal. There were many structures in entire complex which I have mentioned before plus mixture of Islamic and Mughal architecture. Some structures represnts the architectural styles of the Timurids and the Persians. A Water body connected all strctures together and fort was decorated by floral and ornamental decorations. Details here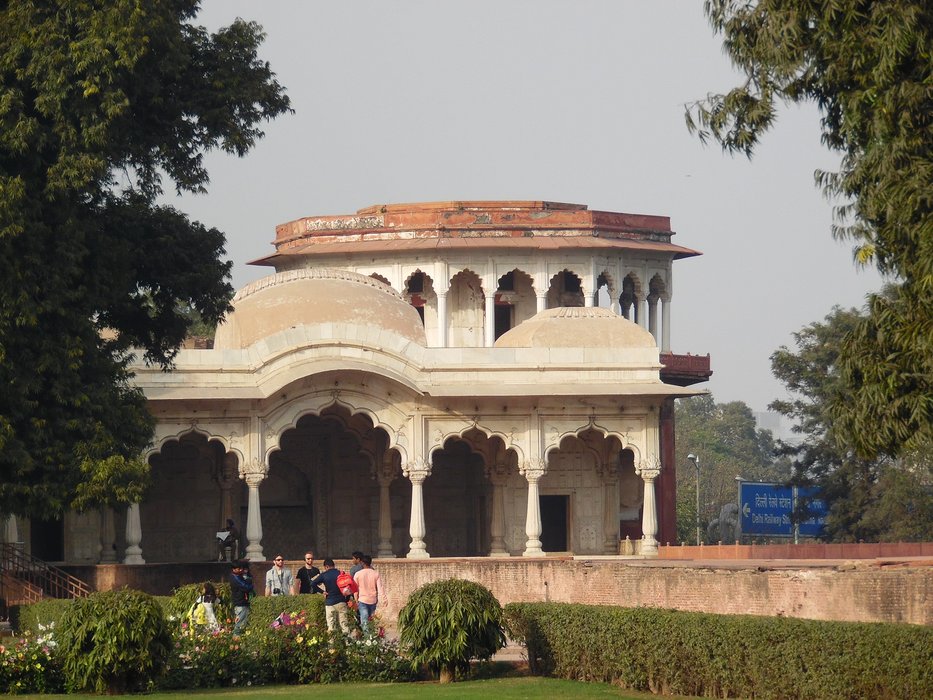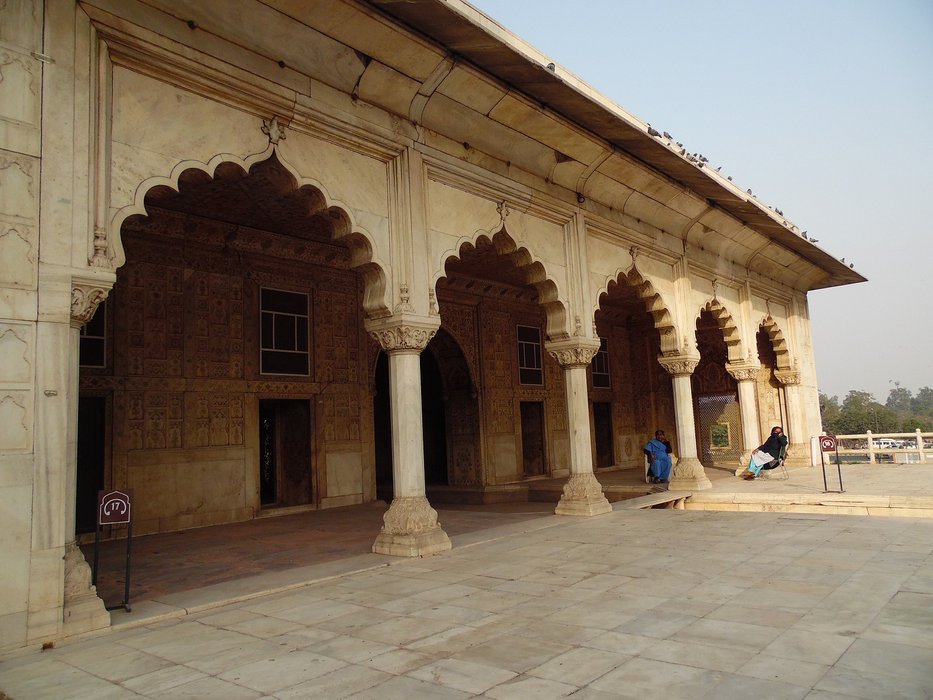 These were the Prominent Structures within the Fort , which were under rennovation when I was there and all were closed for tourist. These structures were decorated with white marbles and prominent structures. Well, I hope you have got an idea of overall complex and it was huge. Some of the structures were destroyed during British war and others were still there.
---
I am @priyanarc..... An architect, a dreamer and a passionate writer who loves to write about life.I try to present my own perspective and experiences. Please leave your feedback and criticism because it's the only way i can know and reach your mind and thought easily...

source


Thank you so much....Thanks to @bdcommunity for always supporting me. Also i am thankful towards @welcomewagon for giving me the opportunity to develop myself and for generous support from all members...thank you @nathanmars for enormous support. Thank you @onelovedtube ...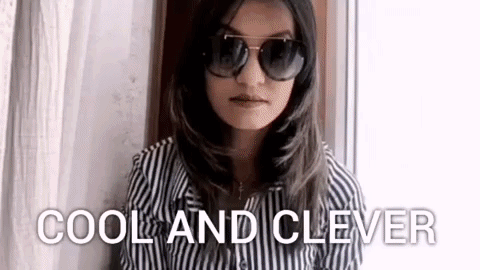 Thank you @sergiomendes for this amazing GIF.... If you want your GIF also you can contact with him...
Also wanna Thank @singhcapital for support and contribution. He is contributing a lot for steem blockchain and supporting lots of steemians. He is here with a massive project and spreading words about crypto among people.
If you want to be part of his journey , all you have to do follow
@Thejohalfiles
.
You can find me on Twitter
After all I believe in community power , interaction , connection and engagement....

Ready to do some activities??? Join @actifit