Hello everyone, Hope you are having a good day ...
In many of my posts especially into my video, you have seen this park called Taras Shevchenko Park and Monument, Kharkiv, which is a very attractive, well-oriented, central park of Kharkiv, Ukraine.


I, personally love to visit this park because whenever I go there I feel good and lots of people go there every single day for a walk. It's far away from my apartment but if I take the metro, it takes 20 minutes to reach there. Basically, it's a central park and situated in the city center.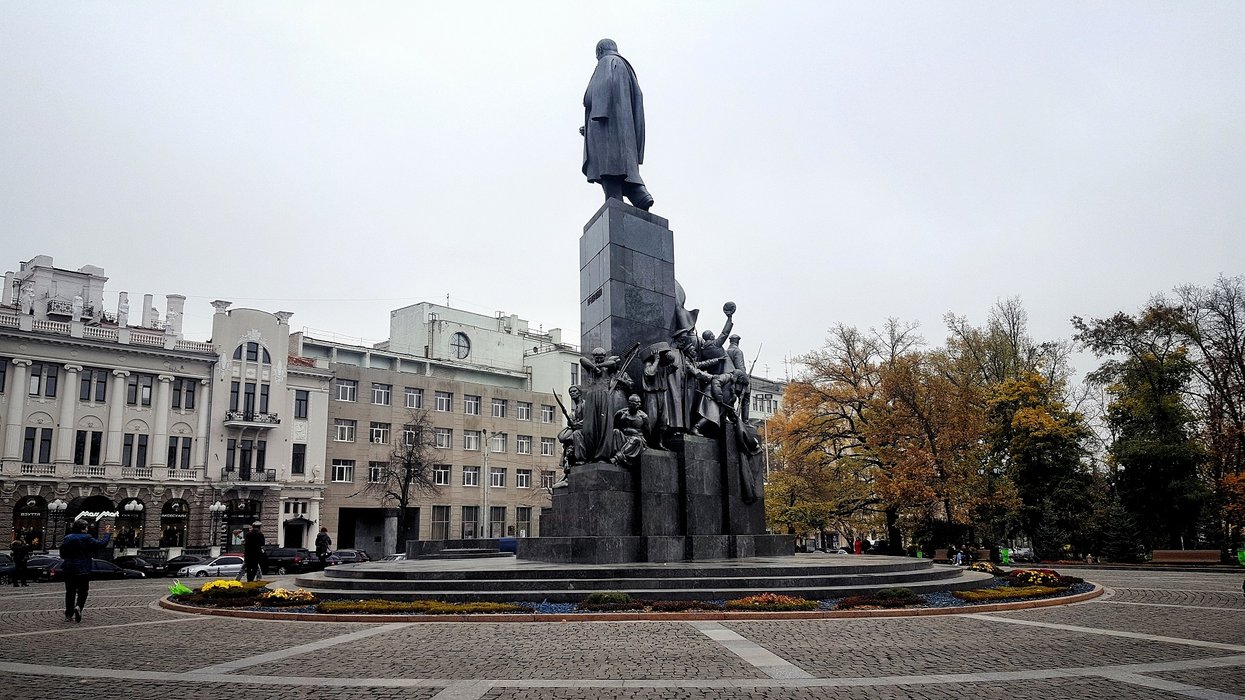 Taras Hryhorovych Shevchenko (Full name) was a Ukrainian poet, writer, public, artist and political figure. He was a well-known folklorist and ethnographer and also contributed a lot to modern Ukrainian Language. source.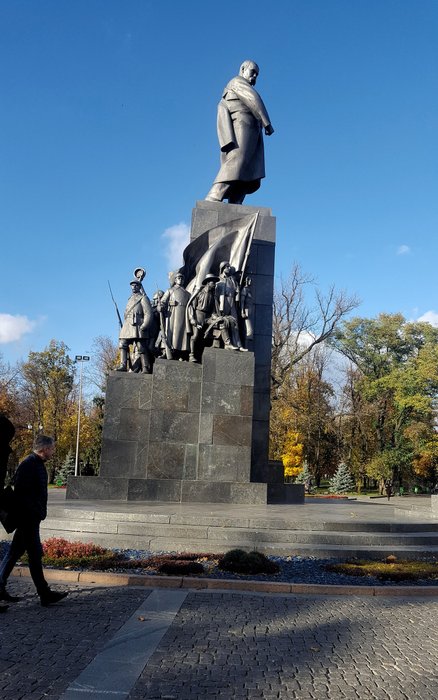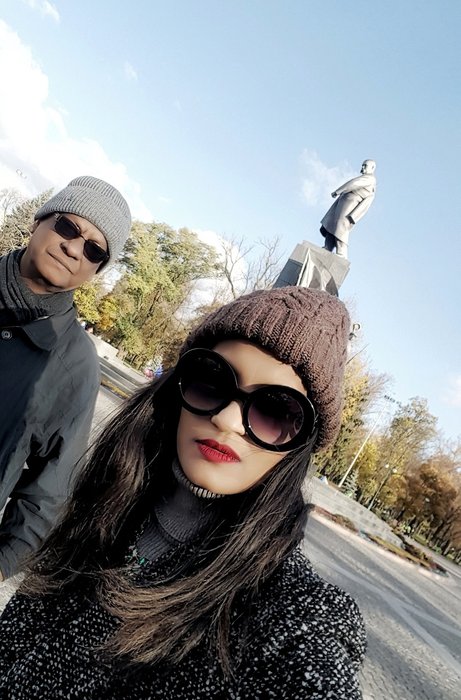 The Monument to Taras Shevchenko was erected in Kharkiv, which was an important event for citizens. The great poet has played an important role in the formation and development of Ukrainian literature. He was a fighter for the freedom of the Ukrainians and their better future.source
This park and monument was built in 1934, in the honor of this great poet who played an important role in Ukrainian literature. The architect was Joseph Langbard who was responsible for the entire landscape and architectural designs and sculptor designer was Matviy Manizer.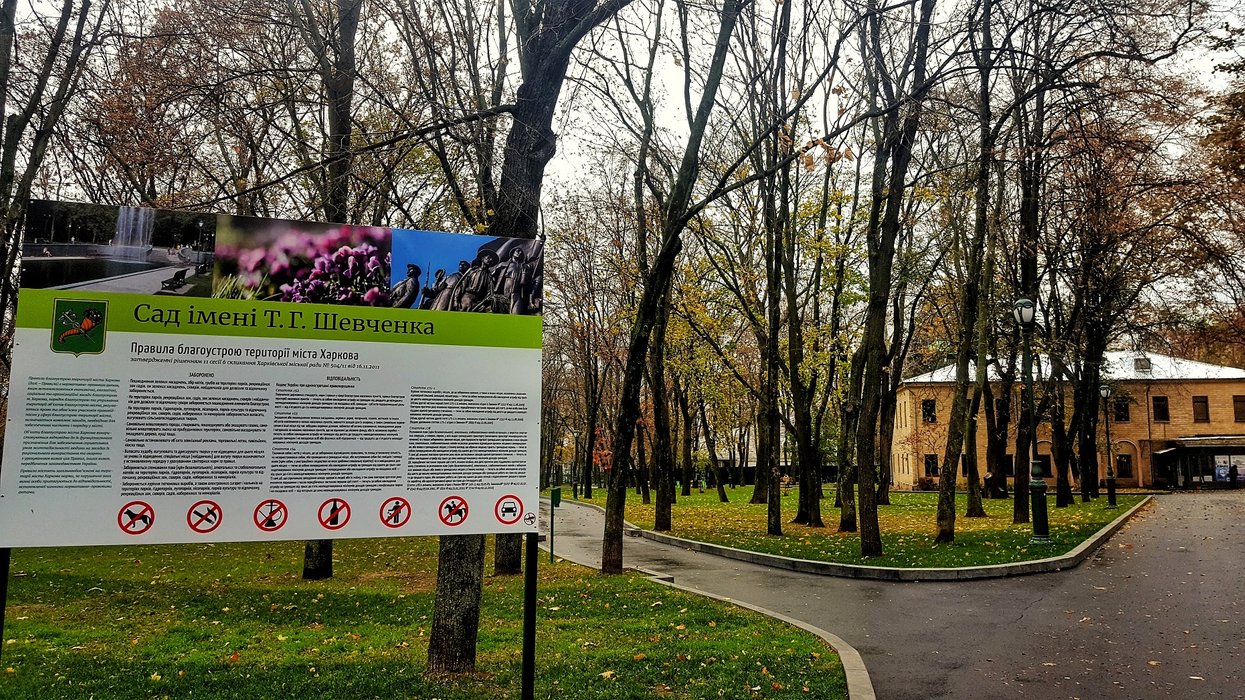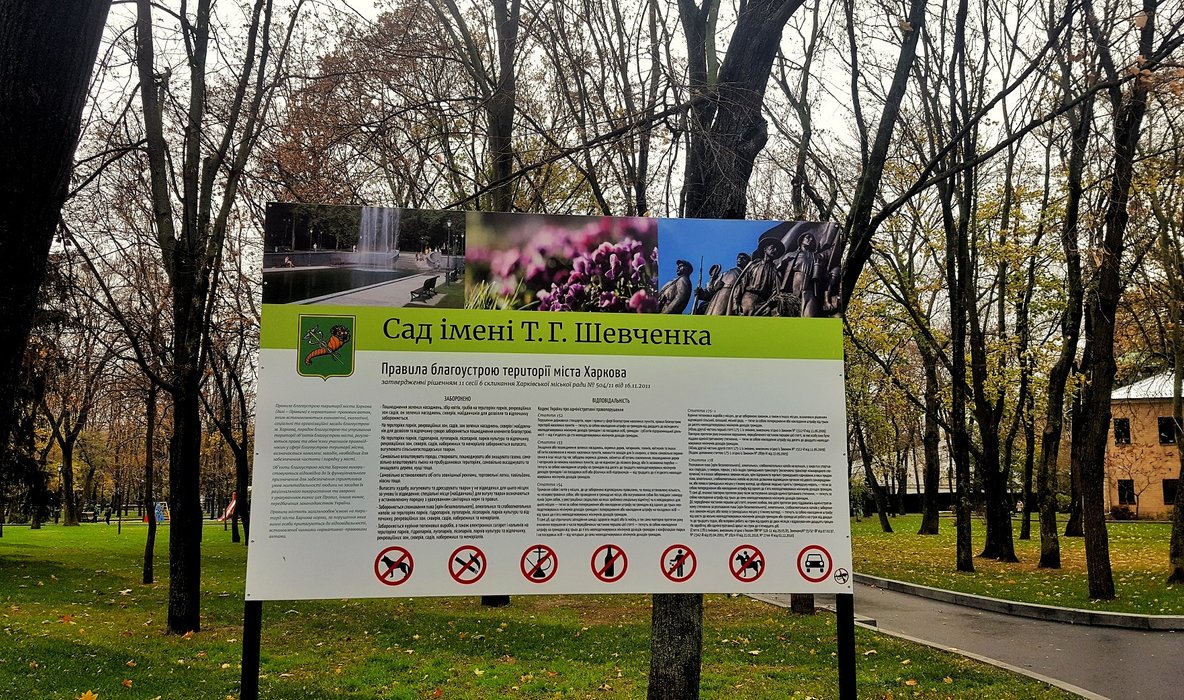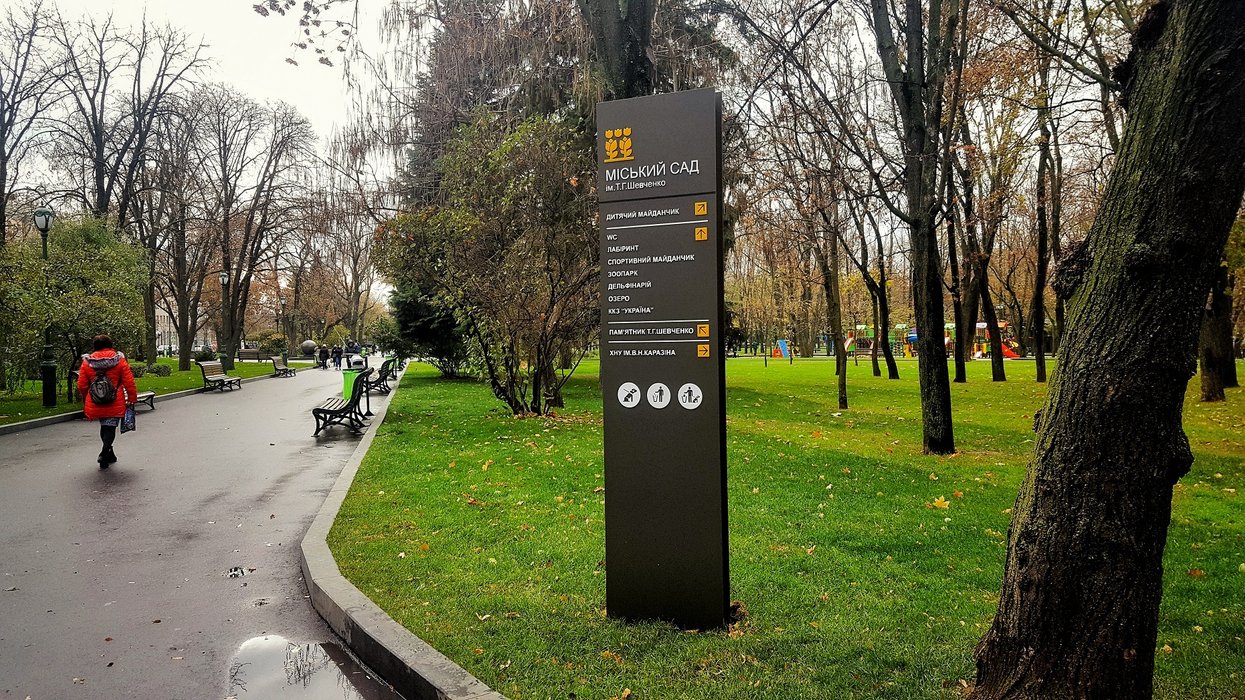 After leaving the metro station, you will see these boards where all history and details are written also the direction of the park but my complaint is all are written in the Ukrainian language and for foreigners, there should be English translation as well. Maybe later they will think about that because no one gonna understand what is written there except Ukrainians.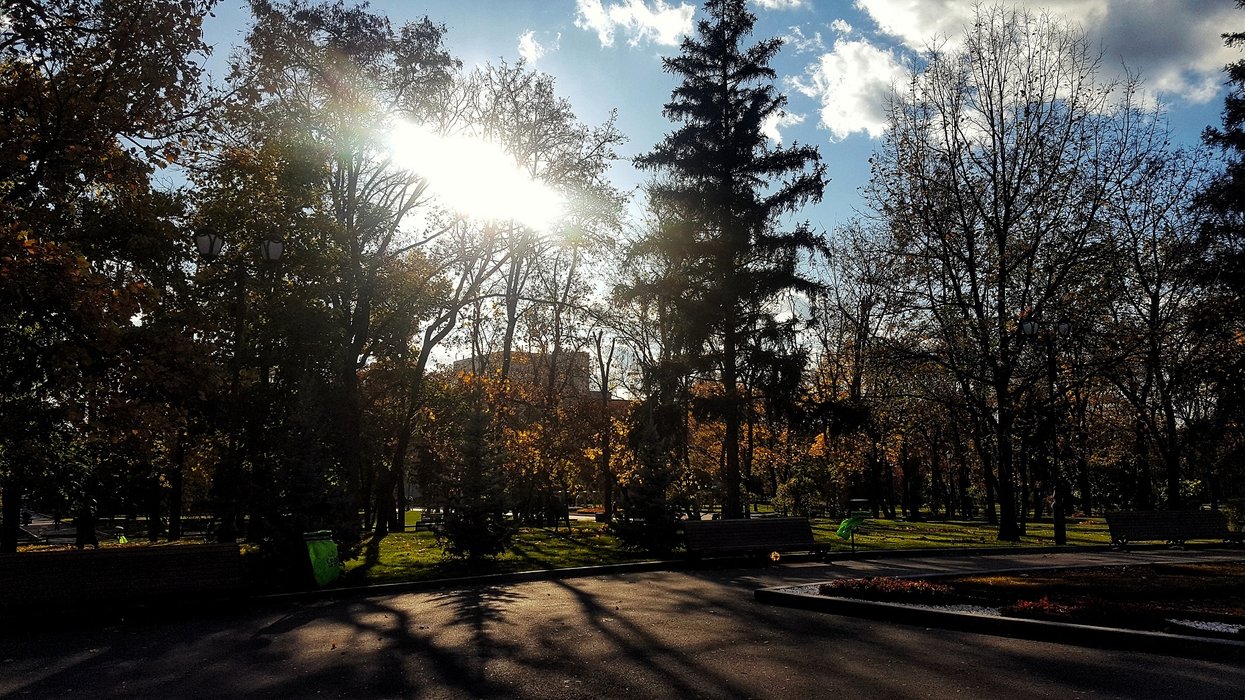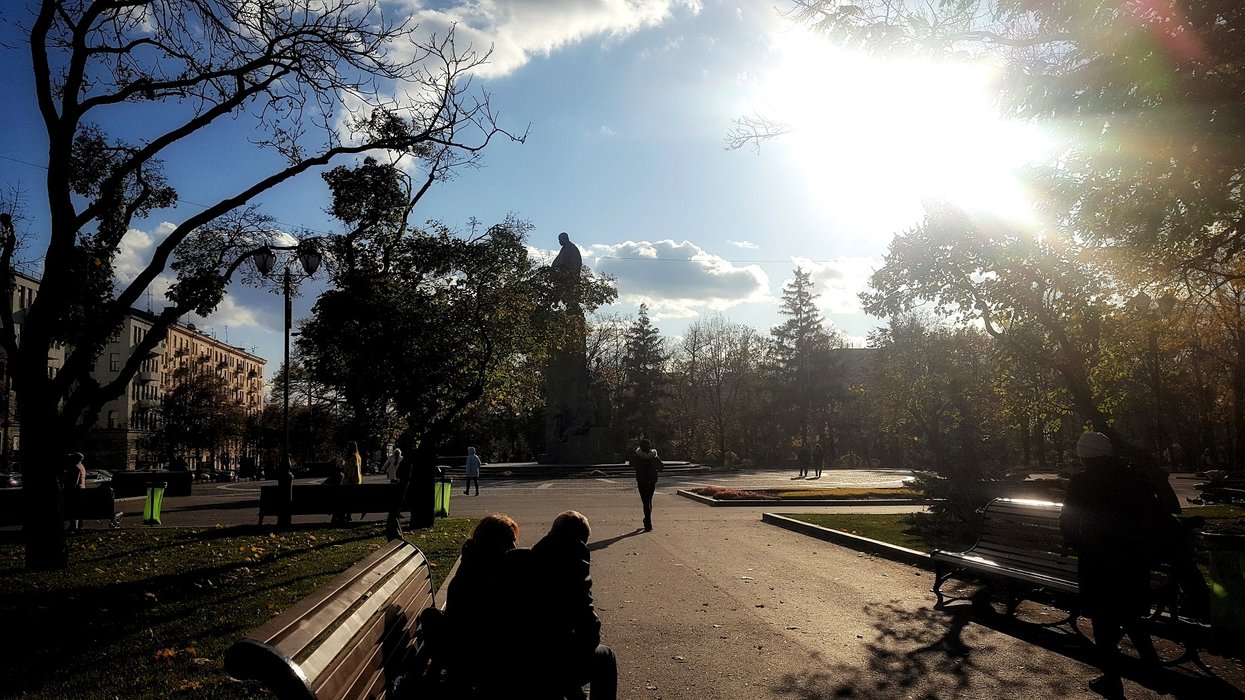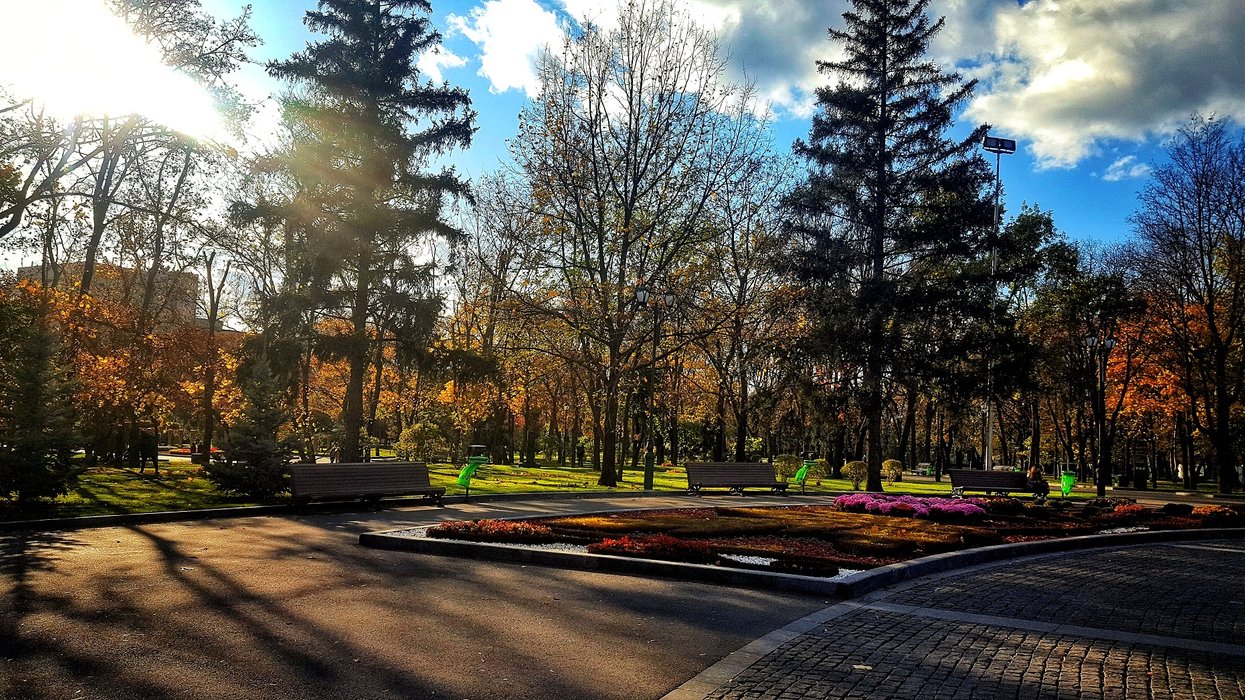 Whole park is decorated quite nicely plus every season, it changes its outlook. The Government always maintains this park and plus its beautifully oriented with green spaces and landscapes. I wish I could share the entire layout of the park. The different seasons you will explore different colors and beauty of the park, for example, in fall you will see different colors of trees and spring you will see a variation of Tulips.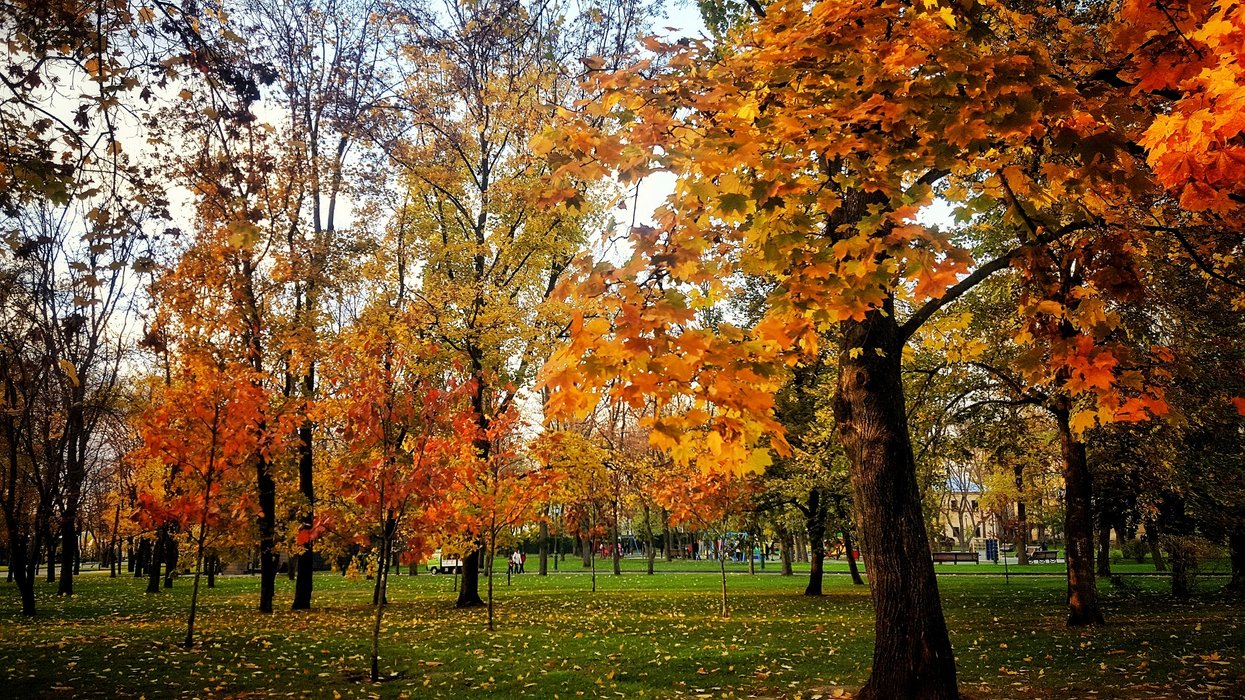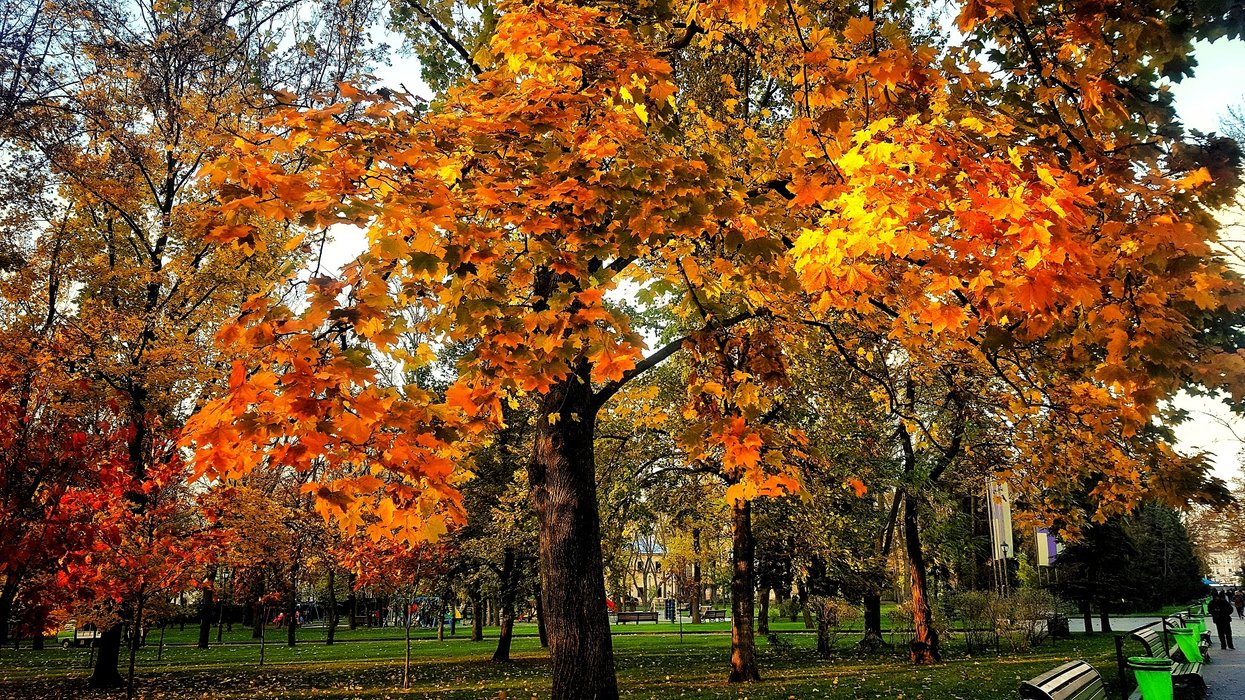 In this post, I am going to share fall captures and colors because others are all videos. Almost every week, I visit this park because where ever I plan to go, I have to cross this park.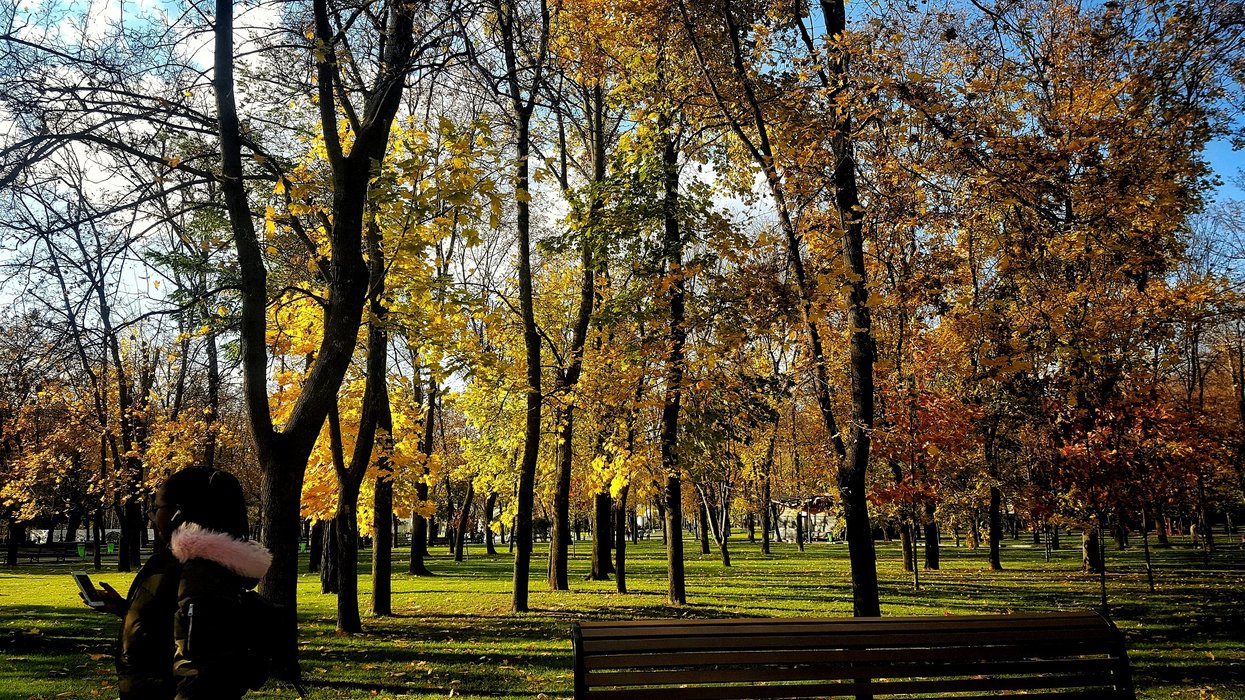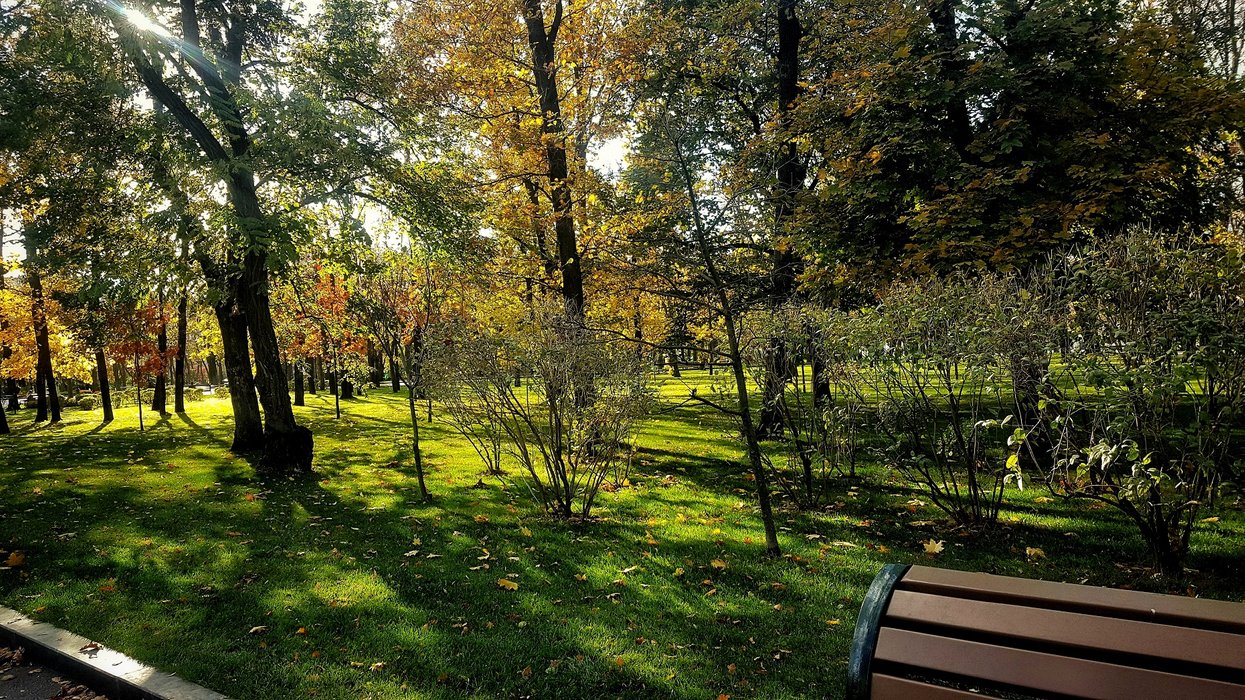 There are also sitting arrangements so if you are tired you can sit there for a while. Green spaces are restricted, no one can go there or sit there because authority maintained that nicely.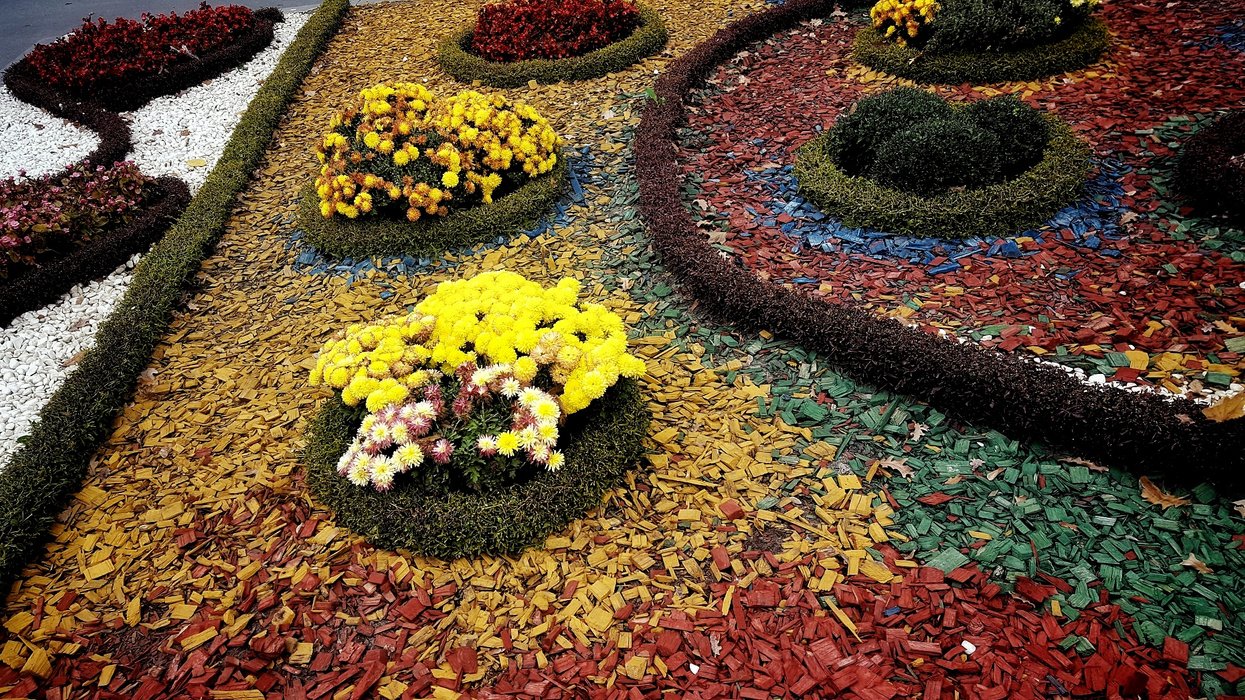 A little glimpse of landscape, they have used colorful wooden small planks for texture and some evergreen bushes. As it is the end of the fall so there are not many flowers.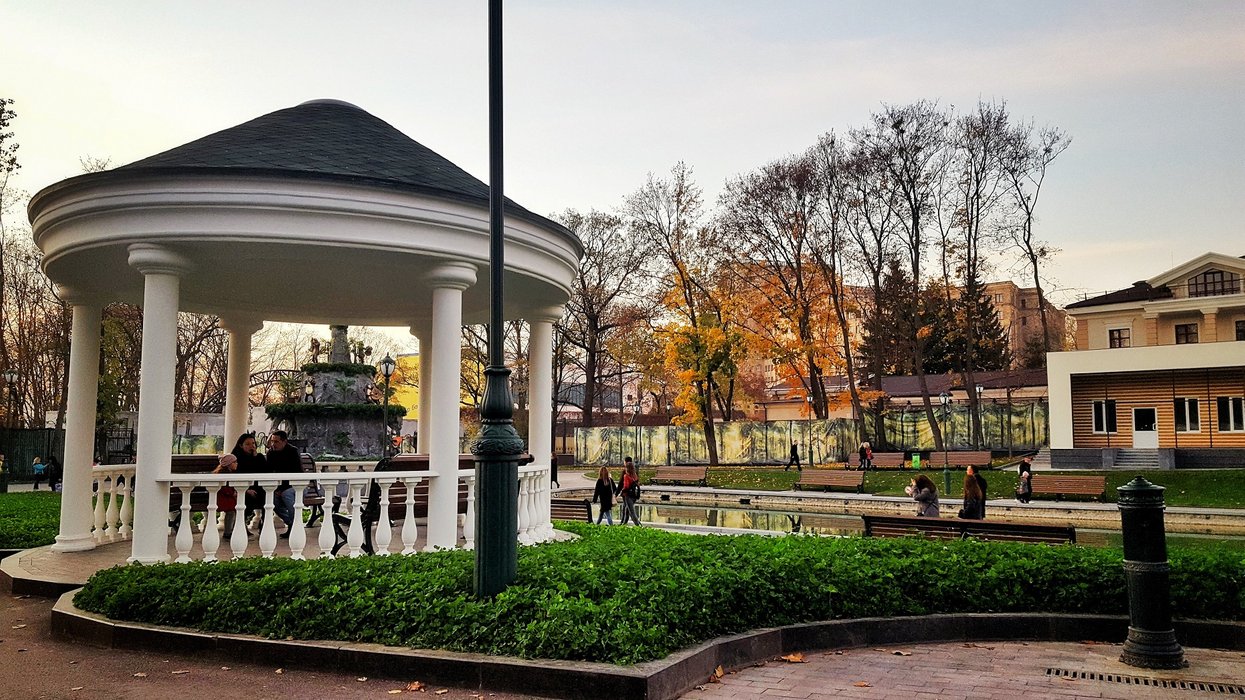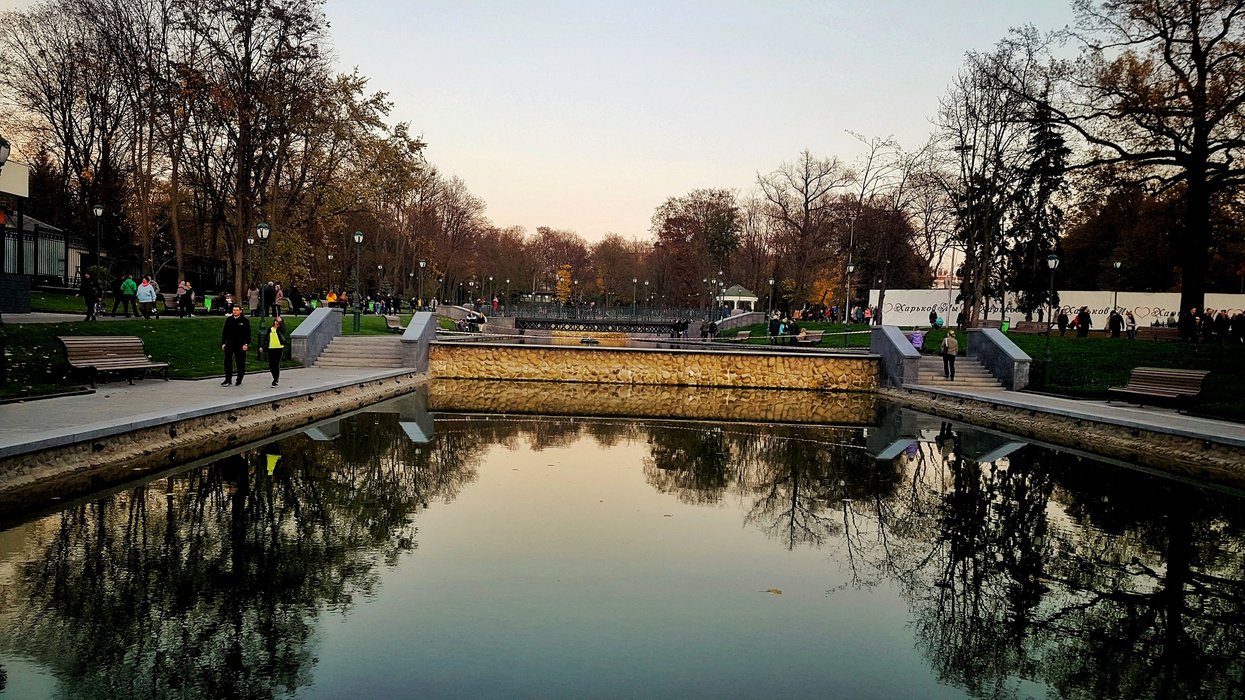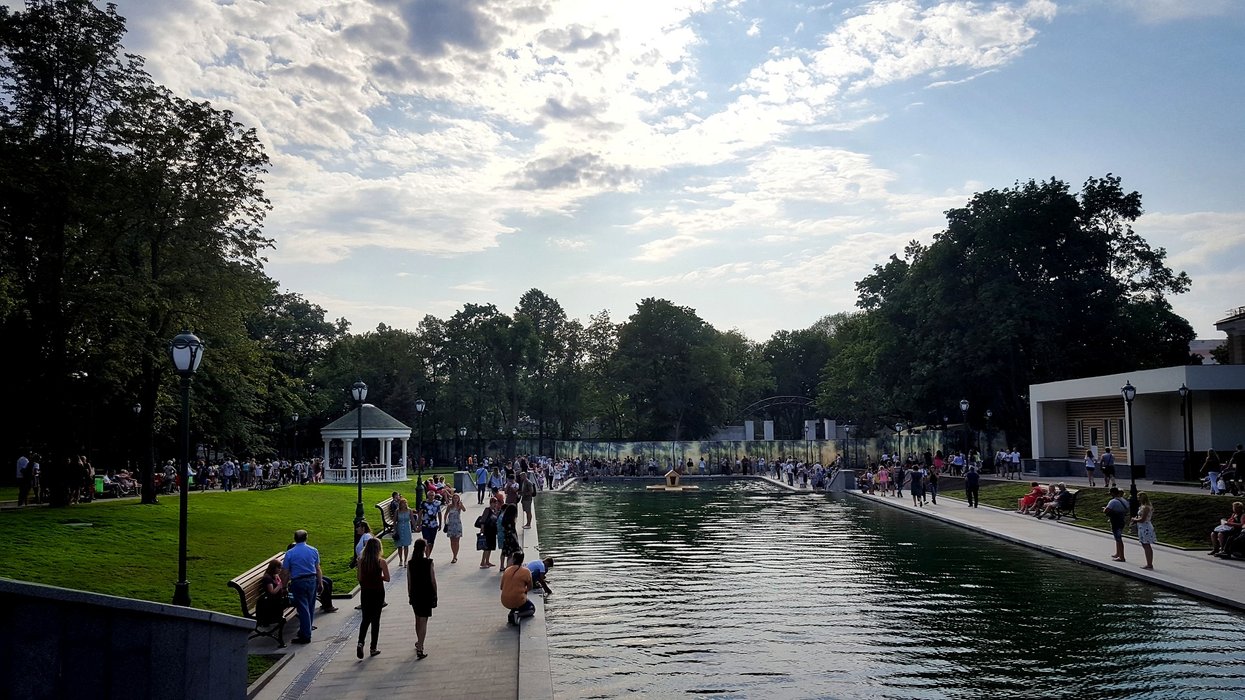 Inside the park, you will find this beautiful 3 layered waterbody, this is their new extension. This year they have opened it and a very attractive place for everyone. There is a playground for children as well. Almost 3 playgrounds for children with different playful activities.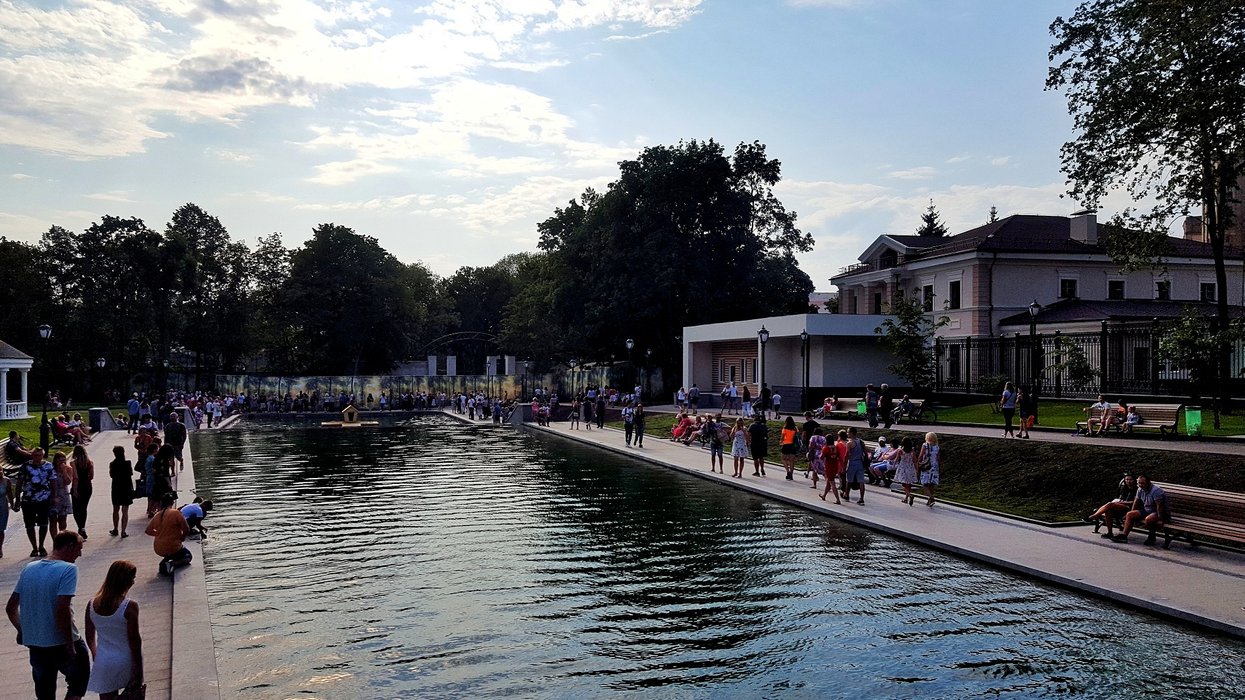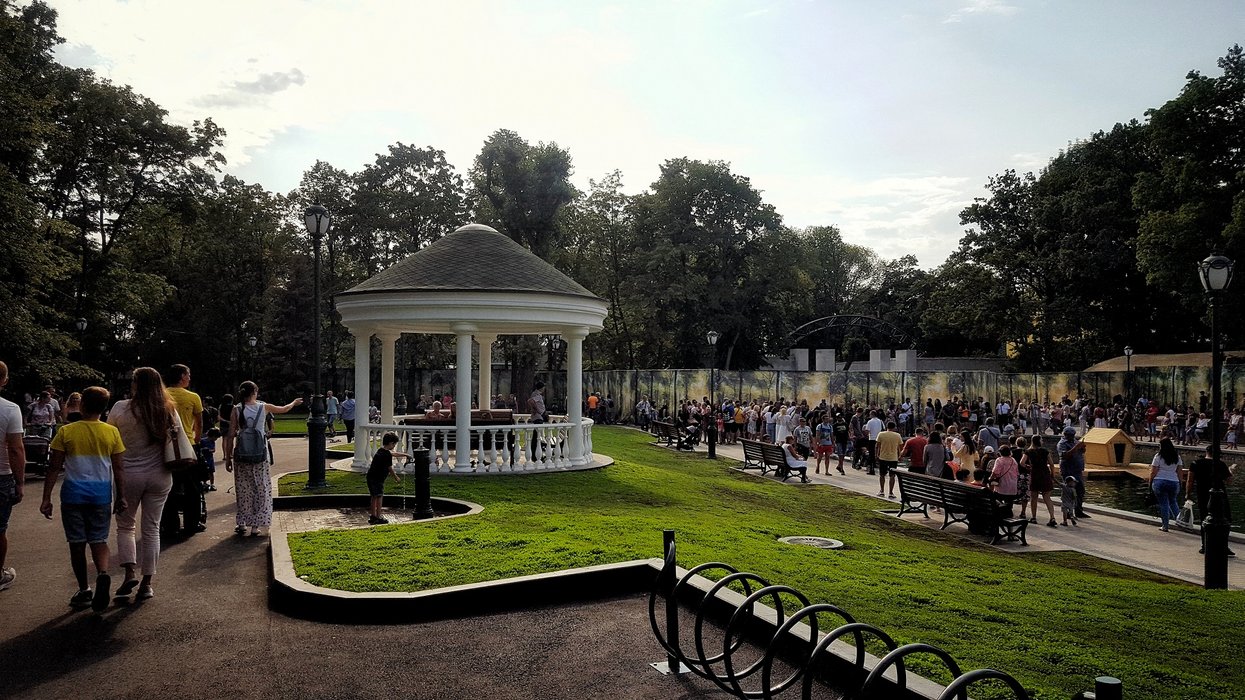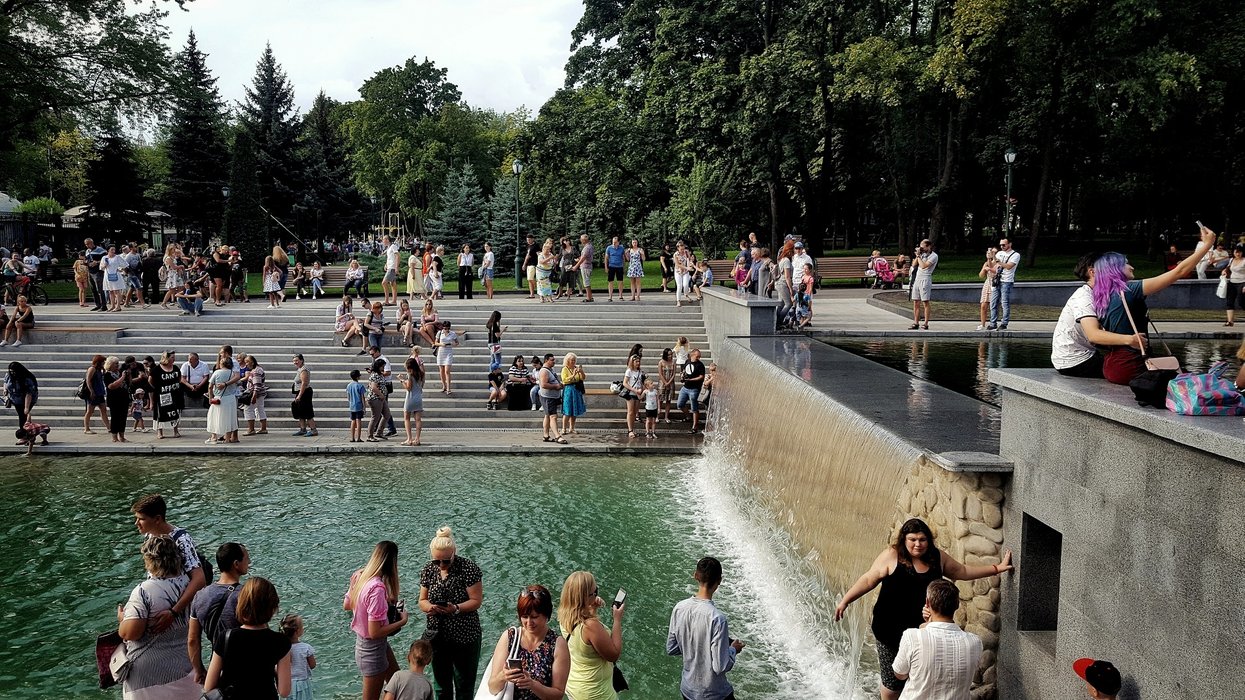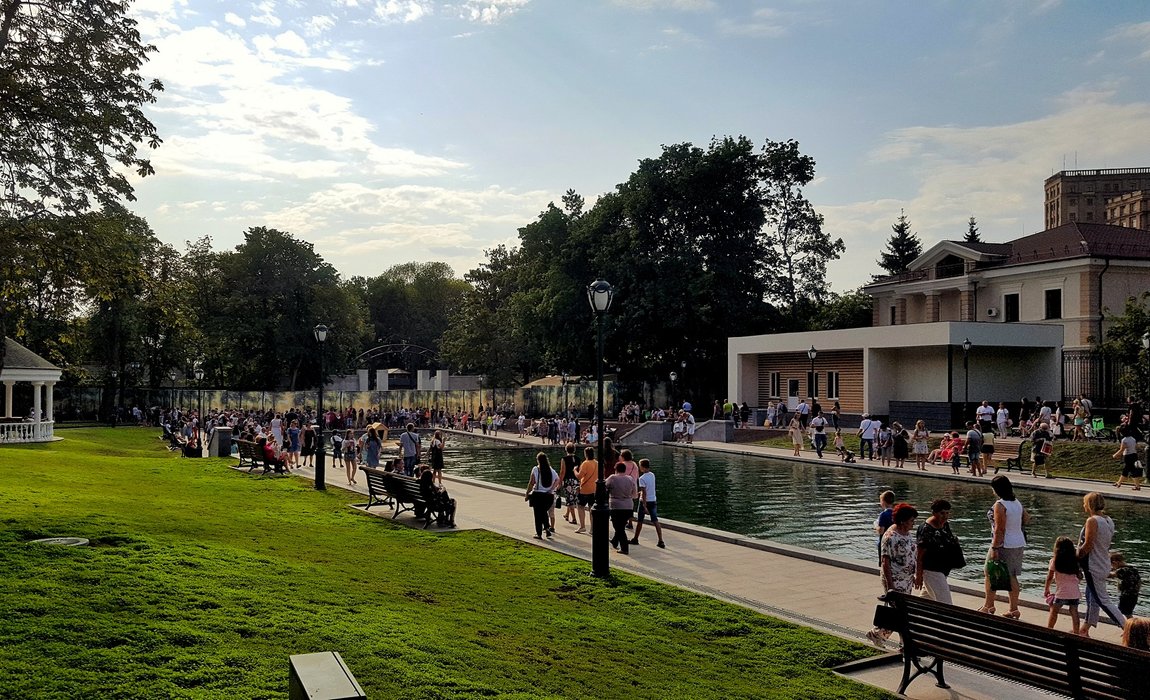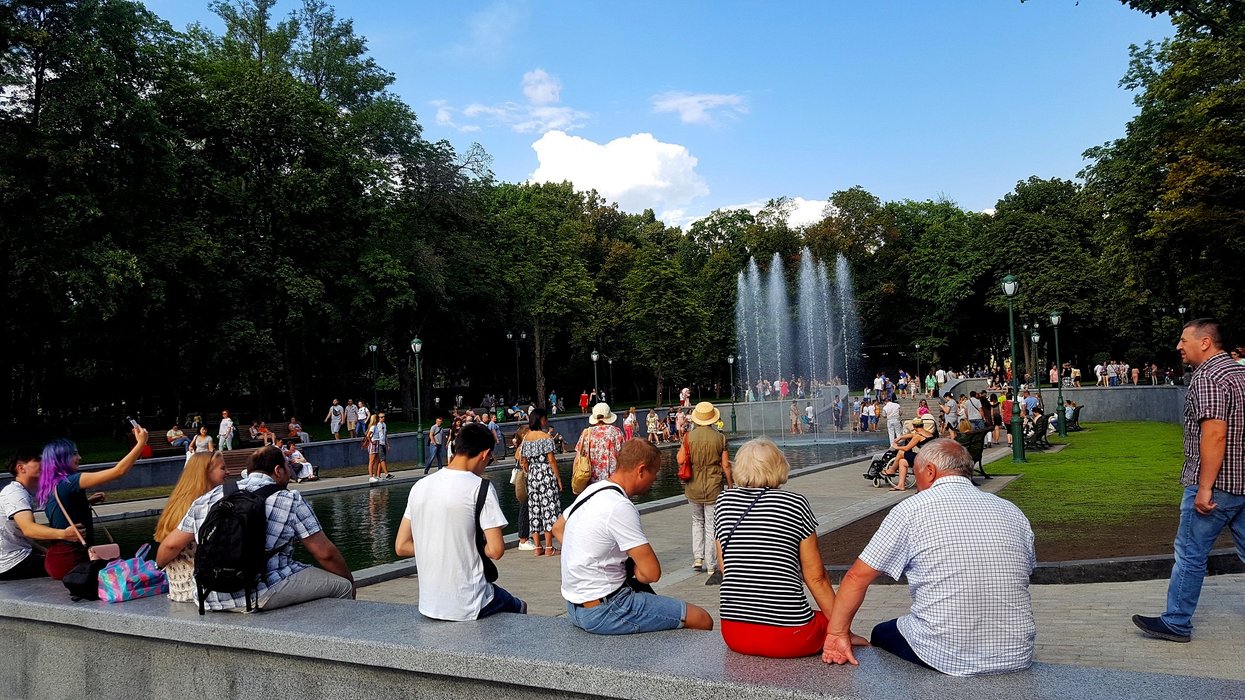 In these pictures, you can see many people come here to spend time with their family and friends, especially on weekends the park is full of people. There are also sitting arrangements as well, so you can sit down, relax and enjoy the environment. This year, they have opened this waterbody and landscape for everyone. Last year it was under construction.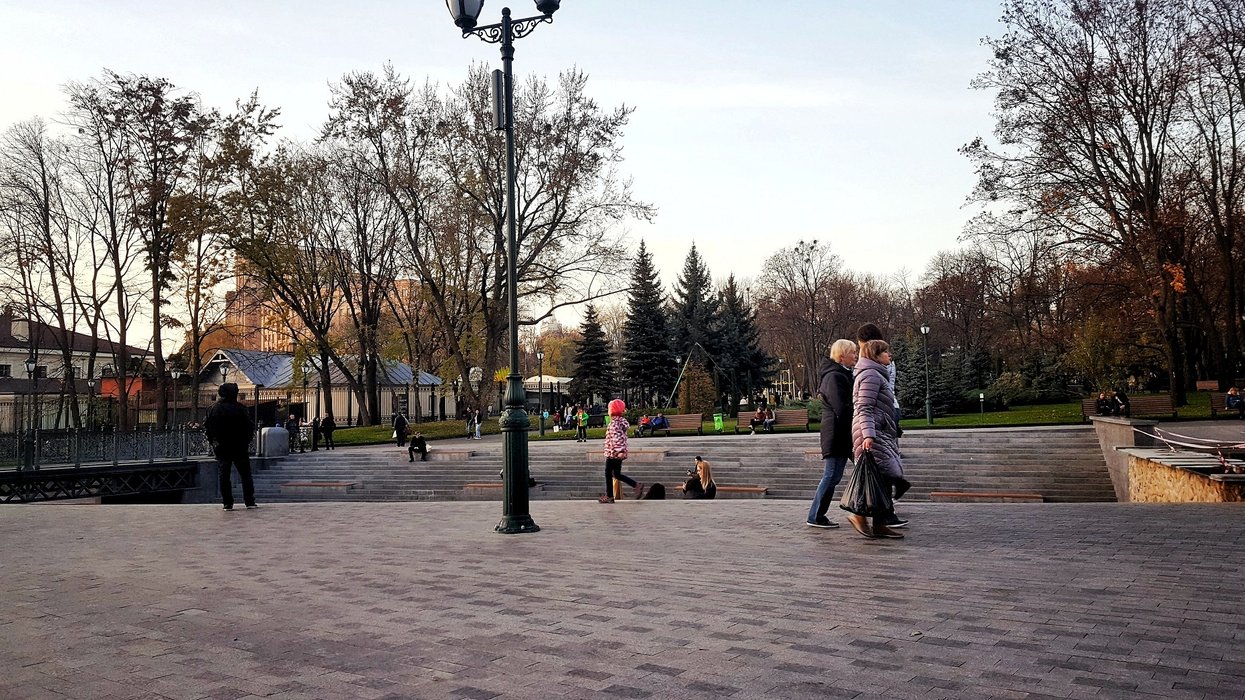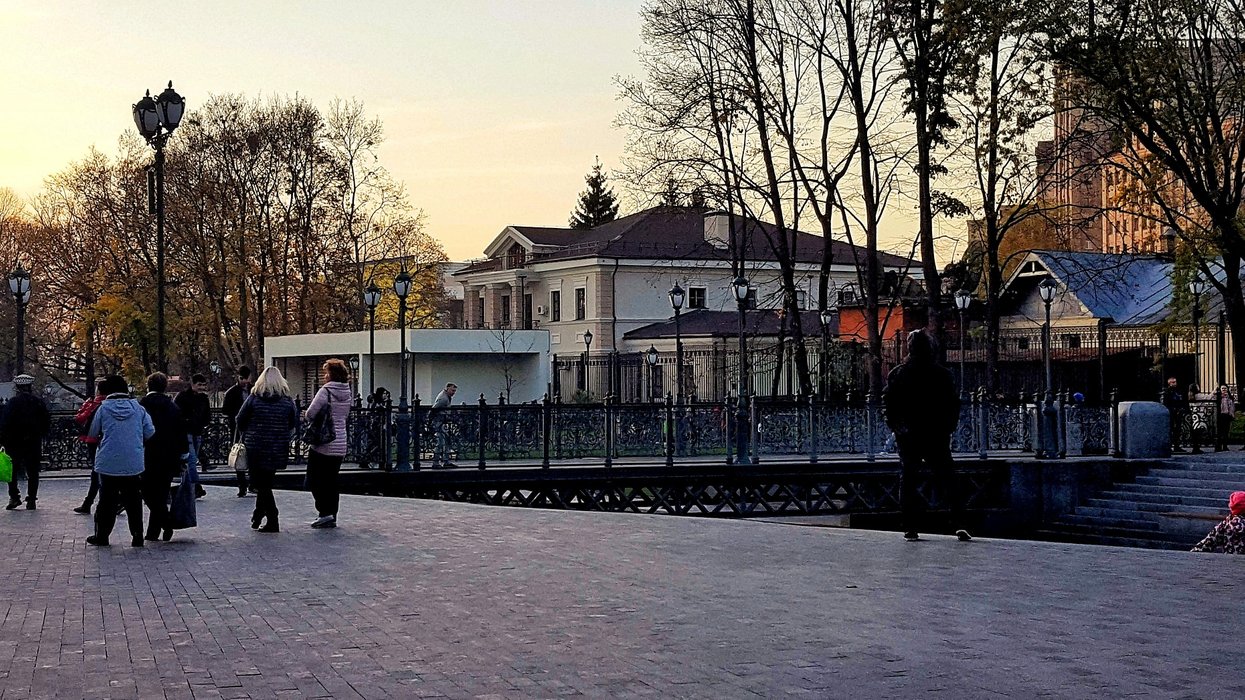 There is also a bridge connection as well to go from one side to another.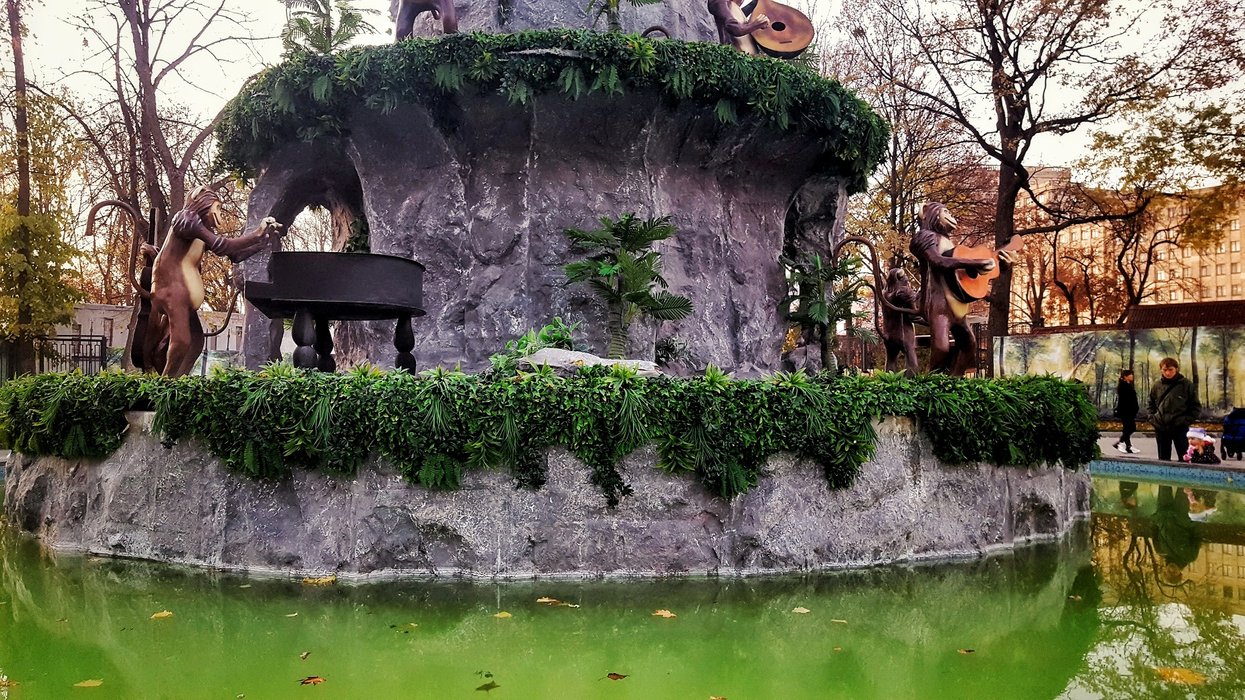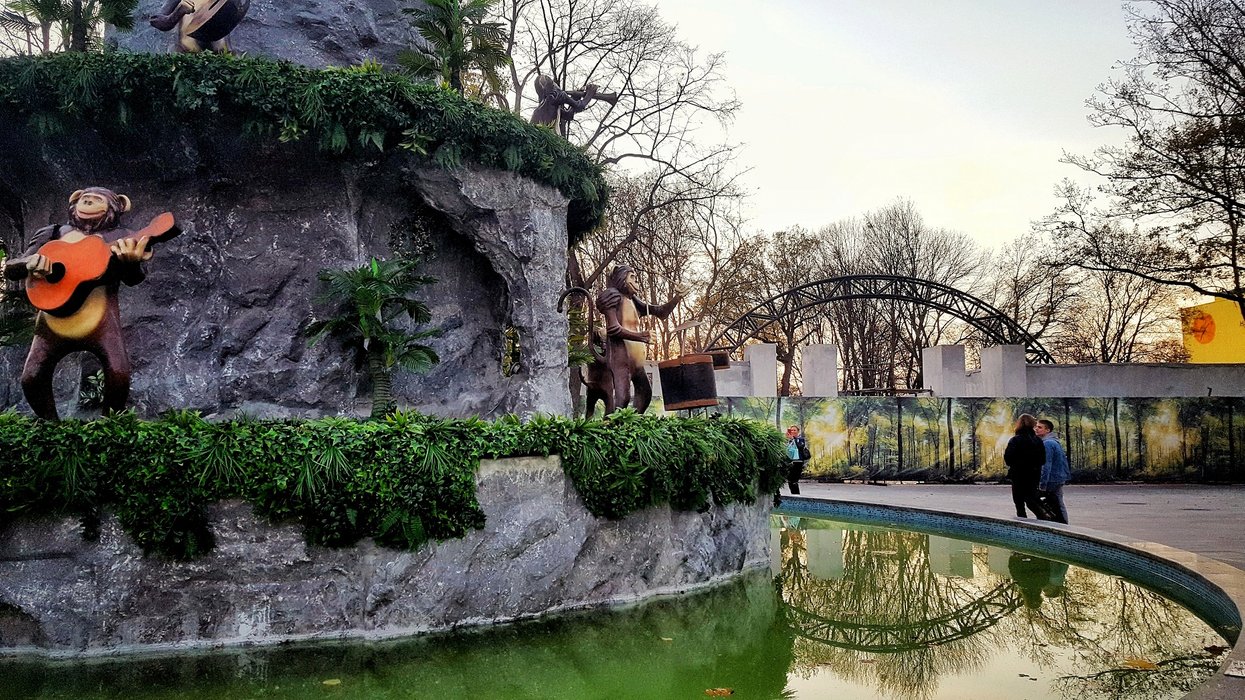 This sculpture is their new edition, 1 month back they establish this sculpture although I have no idea what it represents. But it's funny because monkeys are playing different instruments and look like the concept is trying to represent a musical environment. Entire sculpture made with stone and cement, concrete. Waterbody looks not so clean and kind of green water which I don't like.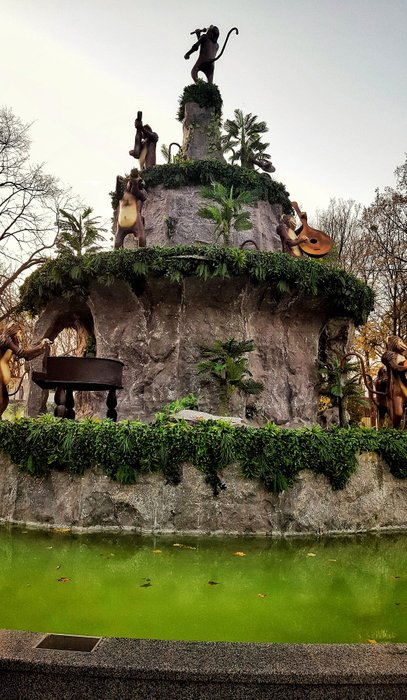 This is the entire sculpture and on top-level, singer monkey is singing. This is a really beautiful sculpture as well though they need to focus on maintaining waterbody.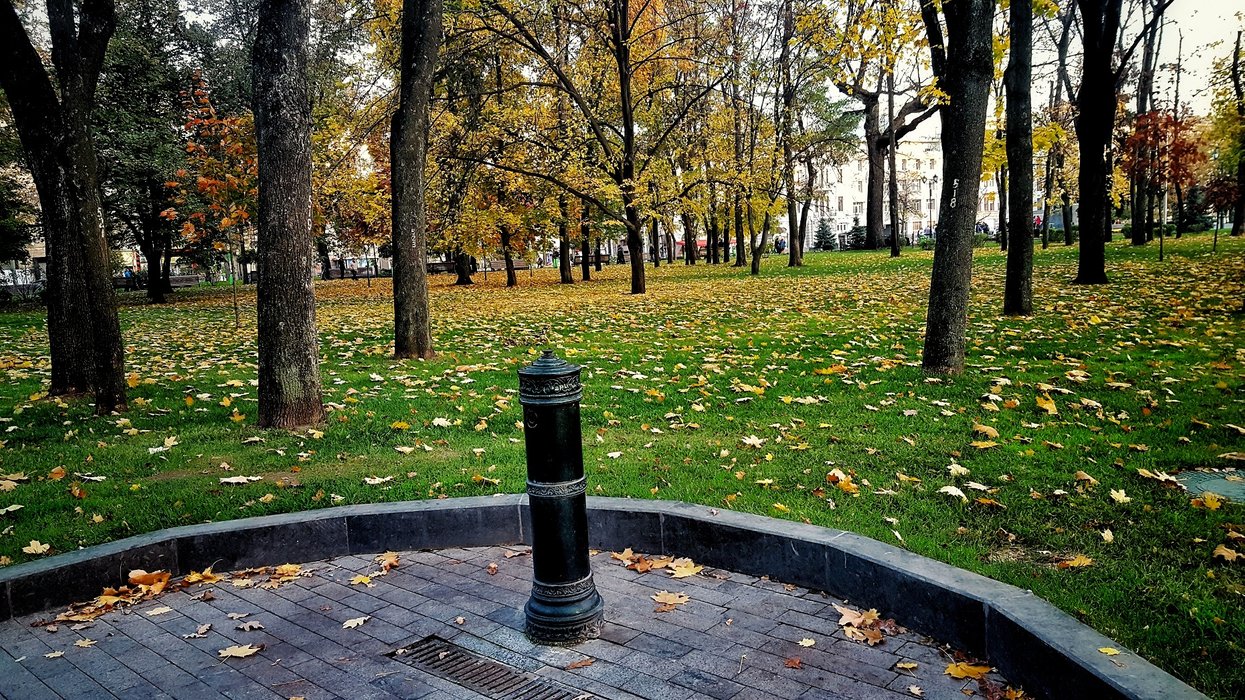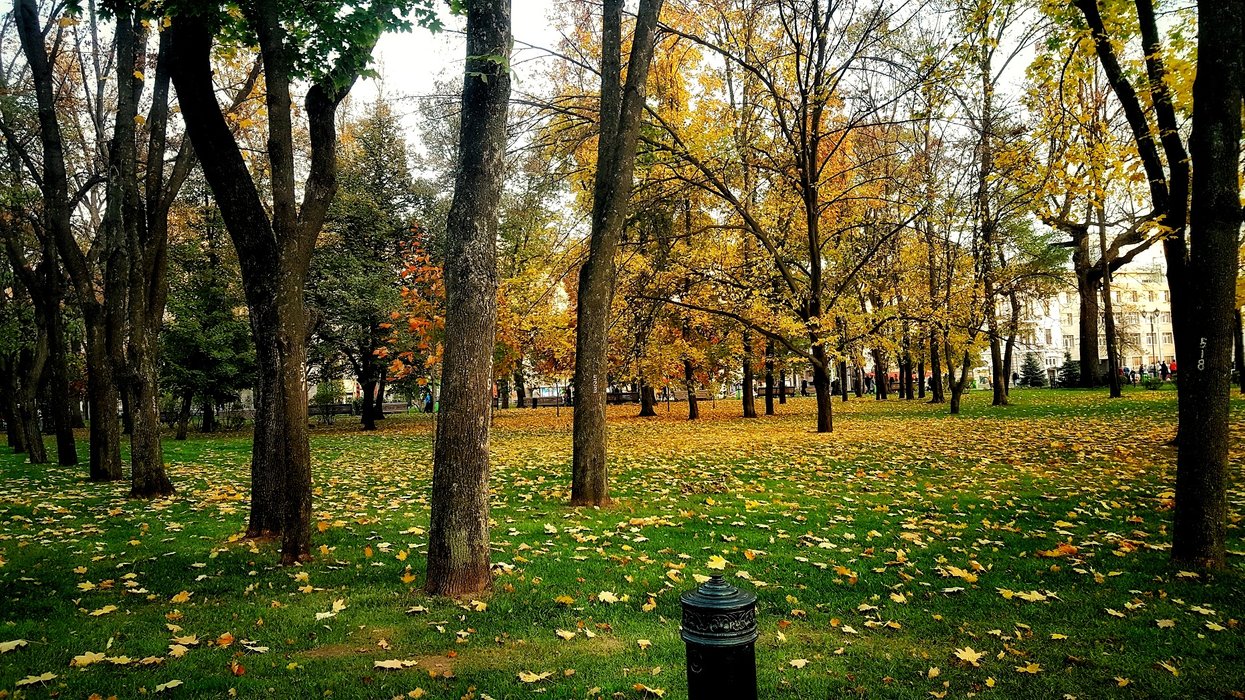 There are drinking water sources and a public toilet is available which is great. A perfect plan for park design and they have provided all public facilities.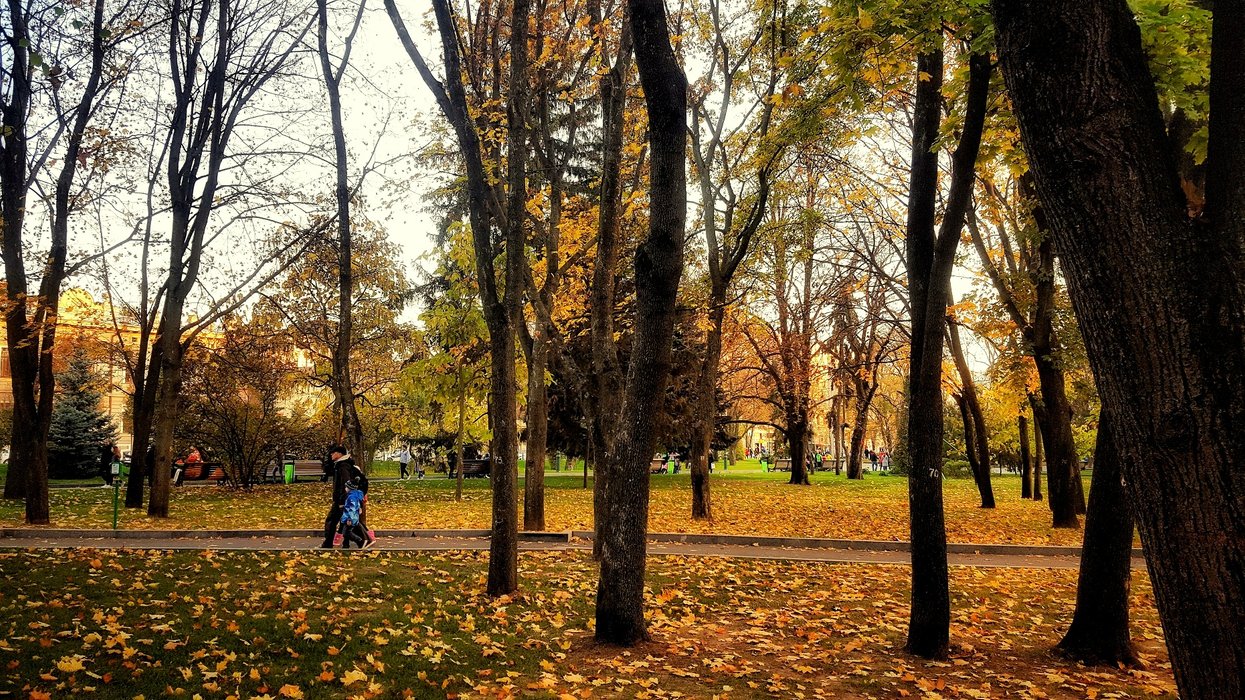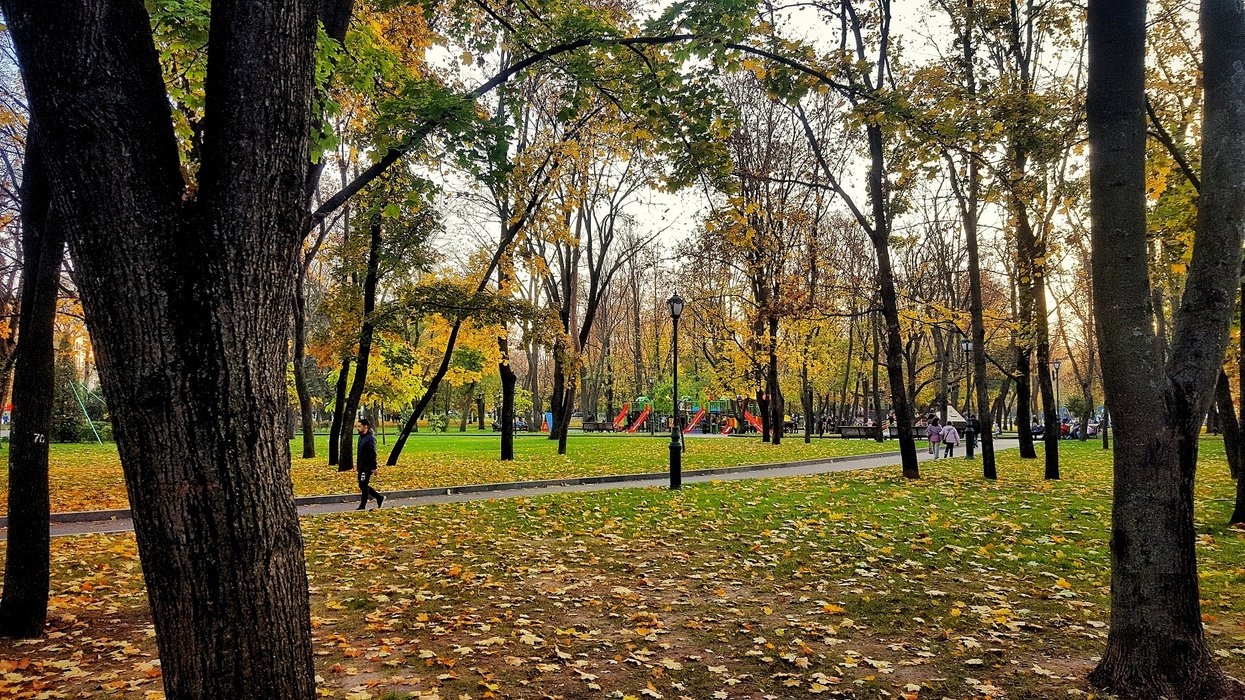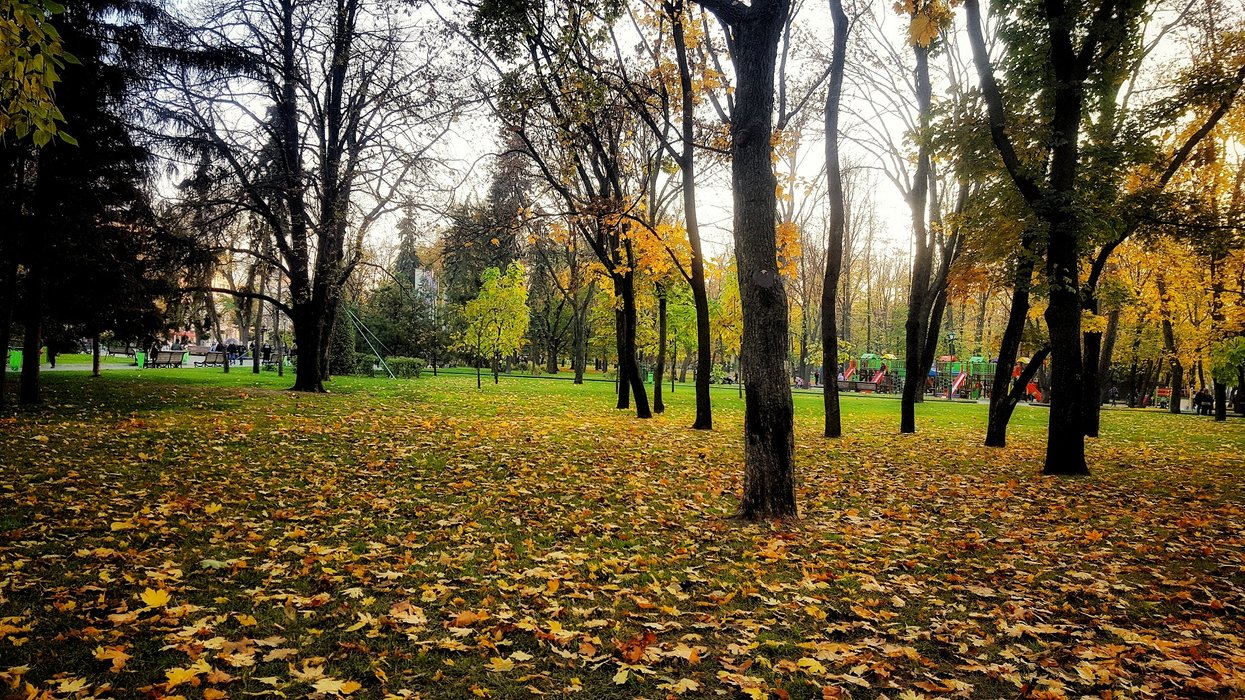 Here are some more photographs inside the park. The total area is almost 400 acre and the monument is 4-5 meter width with 16 other figures. There are 300 species in the entire park.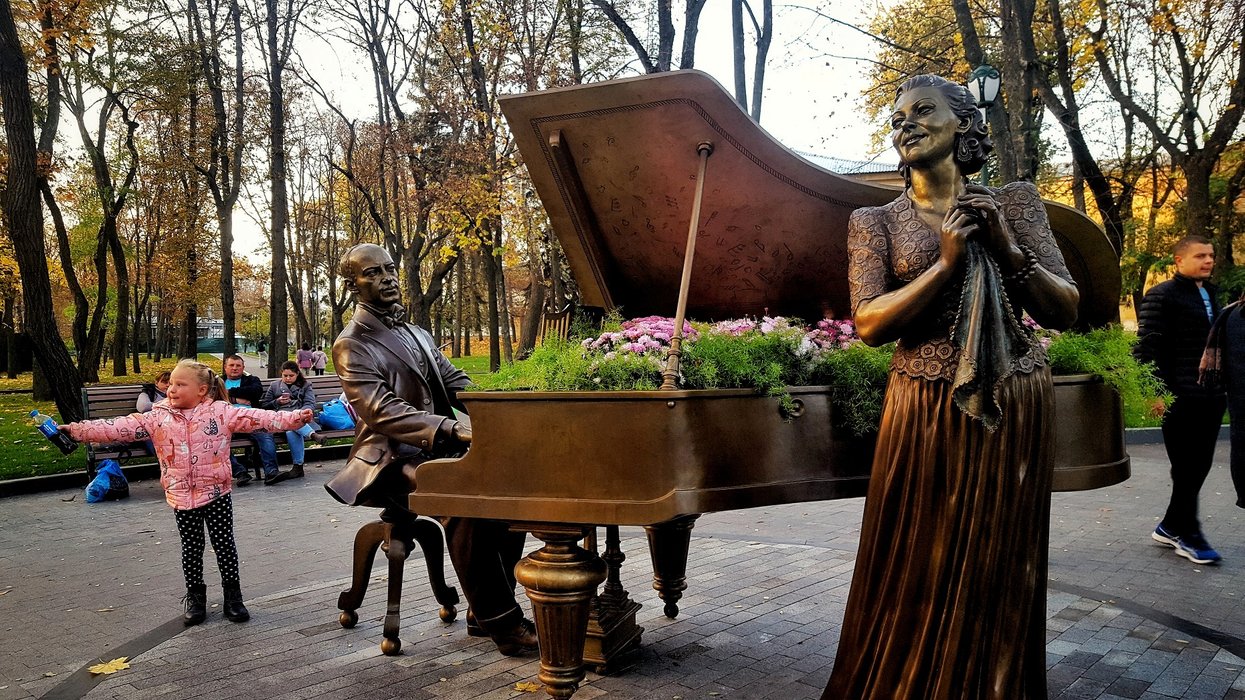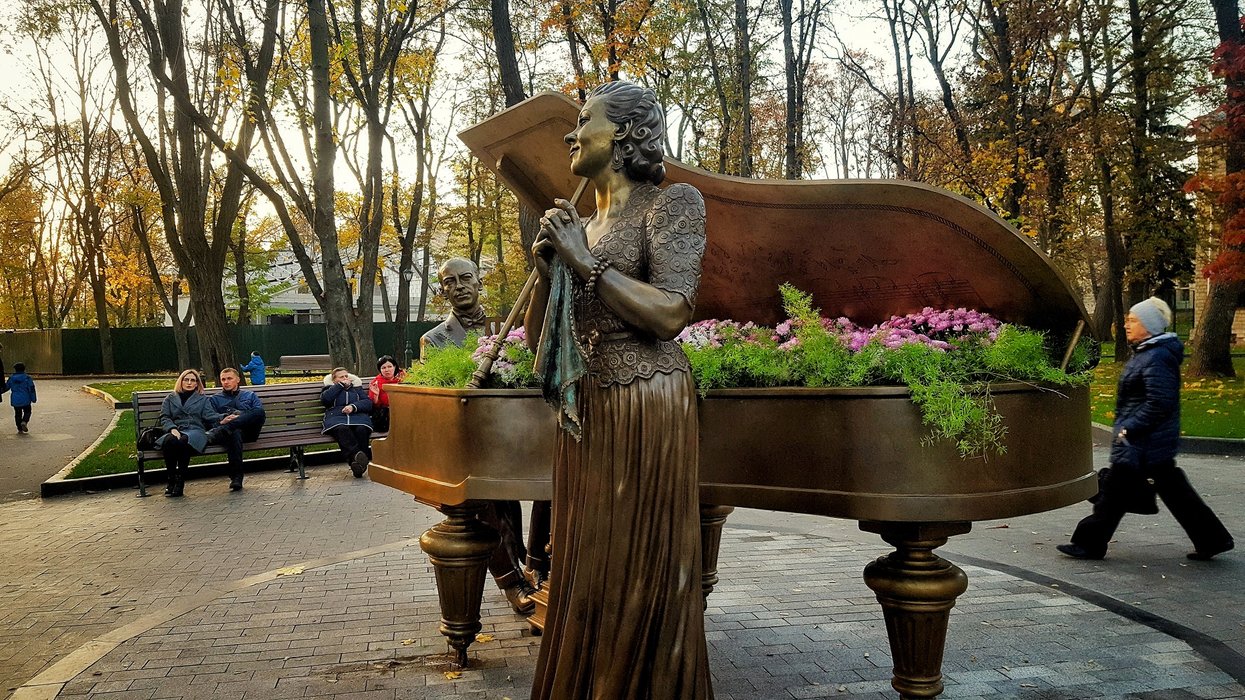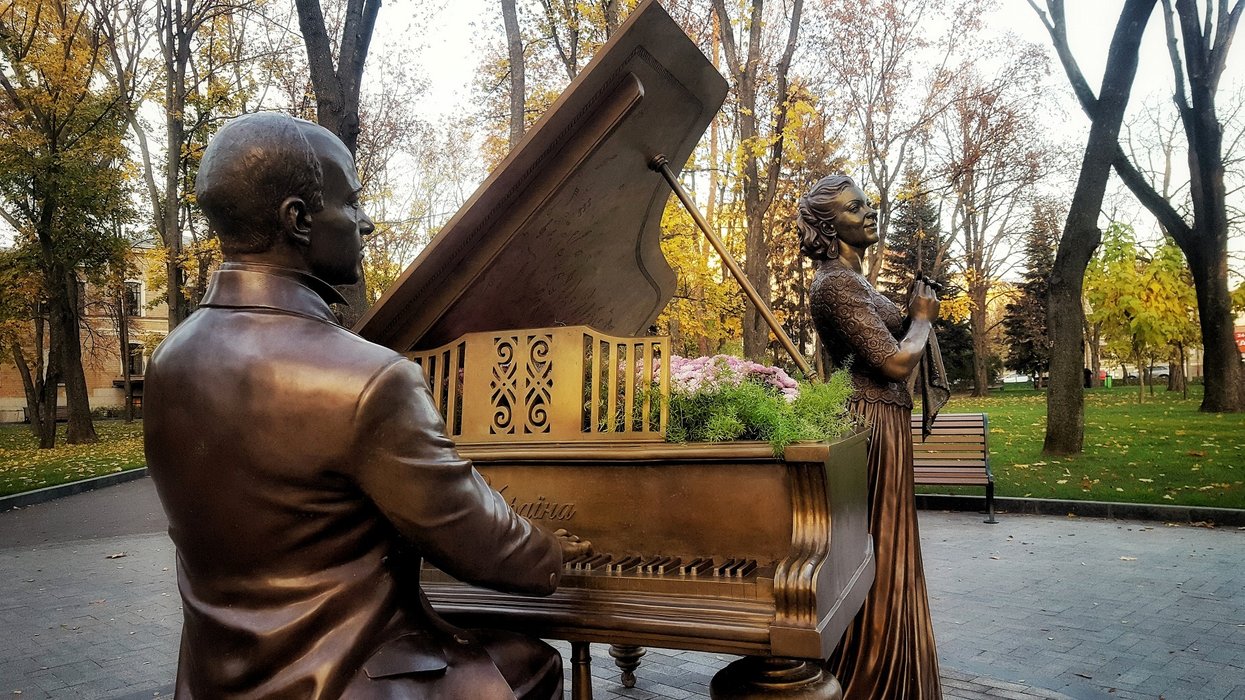 Last but not least I wanna share this beautiful sculpture with you guys. This is so romantic and represents a magical moment. People love to capture pictures here.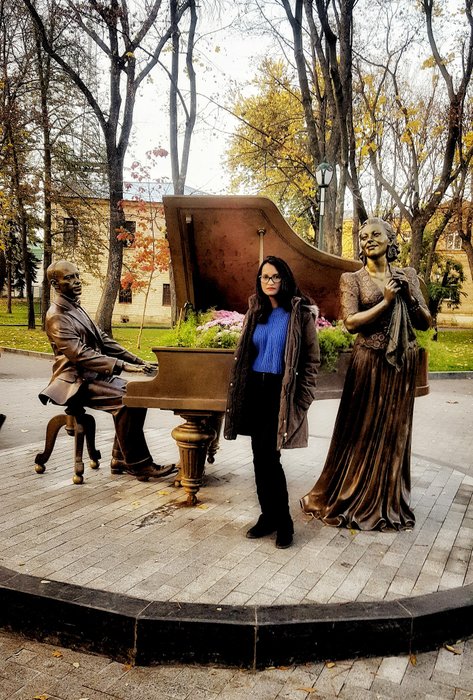 All I wanna say if you visit there, you will enjoy your time and a great place for walking and enjoying the entire nature. This park is an asset to Kharkiv and tourist attractions as well. Everyday many people many tourists visit here and enjoy spending quality time there.
The author of the monument to Great Kobzar has hidden inside it one detail – a wheel. Kharkiv citizens say if you find it, you're sure to find your love.
Love
Priyan...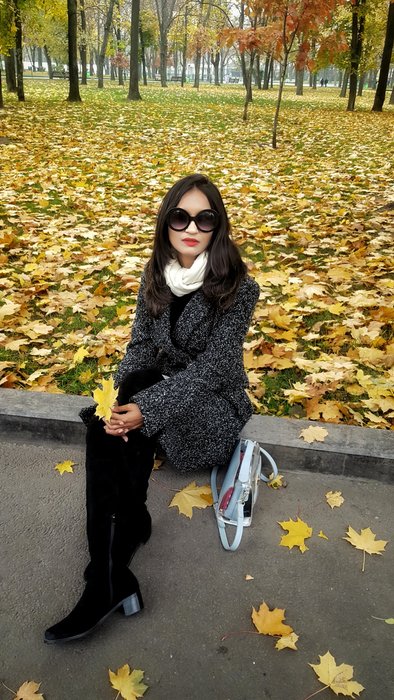 ---
I am @priyanarc.... An architect, a dreamer and a passionate writer who loves to write about life. I try to present my own perspective and experiences. Please leave your feedback and criticism because it's the only way I can know and reach your mind and thought easily...


Thank you so much...Thanks to @bdcommunity for always supporting me. Also, I am thankful towards @welcomewagon for giving me the opportunity to develop myself and for generous support from all members...thank you @nathanmars for enormous support. Thank you @onelovedtube, @DIYTube, and @helpie ...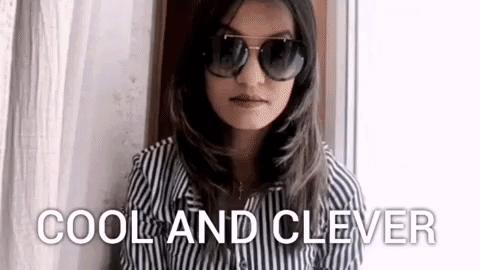 Thank you @sergiomendes for this amazing GIF.... If you want your GIF also you can contact with him...

Also wanna Thank @singhcapital for support and contribution. He is contributing a lot to steem blockchain and supporting lots of steemians. He is here with a massive project and spreading words about crypto among people. If you want to be part of his journey, all you have to do follow @Thejohalfiles .
You can find me on Twitter
After all I believe in community power , interaction , connection and engagement....
Curator of @DIYTube