Should i need a break from steem block-chain ??
Well, from few days i am tried of drama and situations going around me. But as i have already said that i am not here to justify those people...I am trying myself to forget everything .. Should i take a break from steem block-chain?? Well, still not decided... Today i will again write about my experience because how can i forget my root... i started my @steemit journey by writing about life and travel...Let's try it again...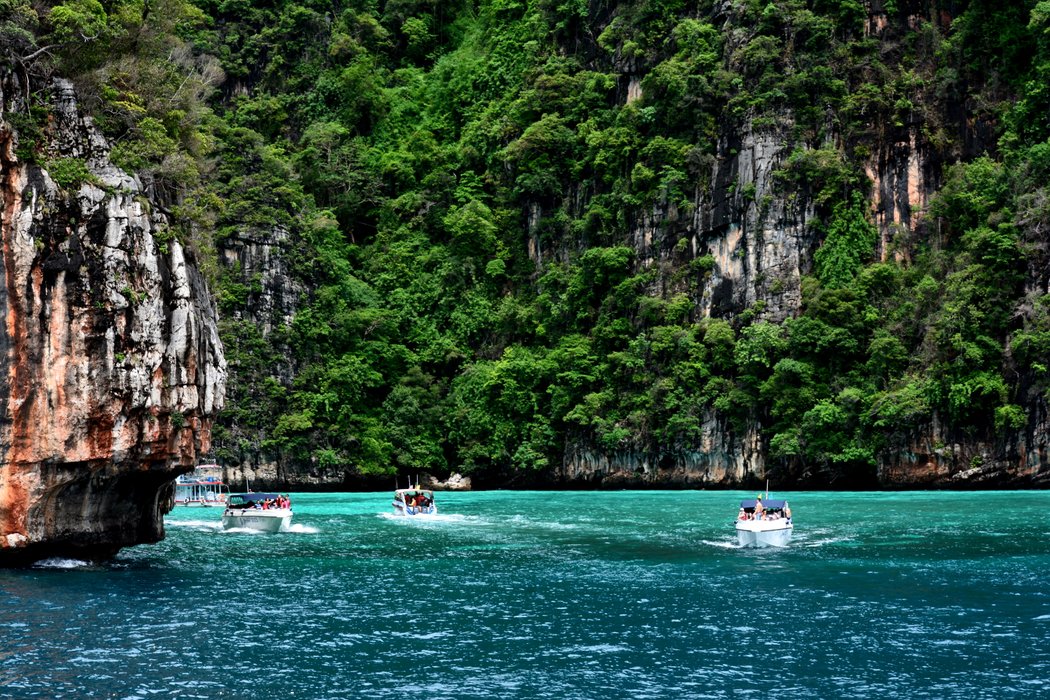 I always prefer Thailand to spend vacation with my family. I don't know why but that country really attract me so much, Specially
"Phuket"
.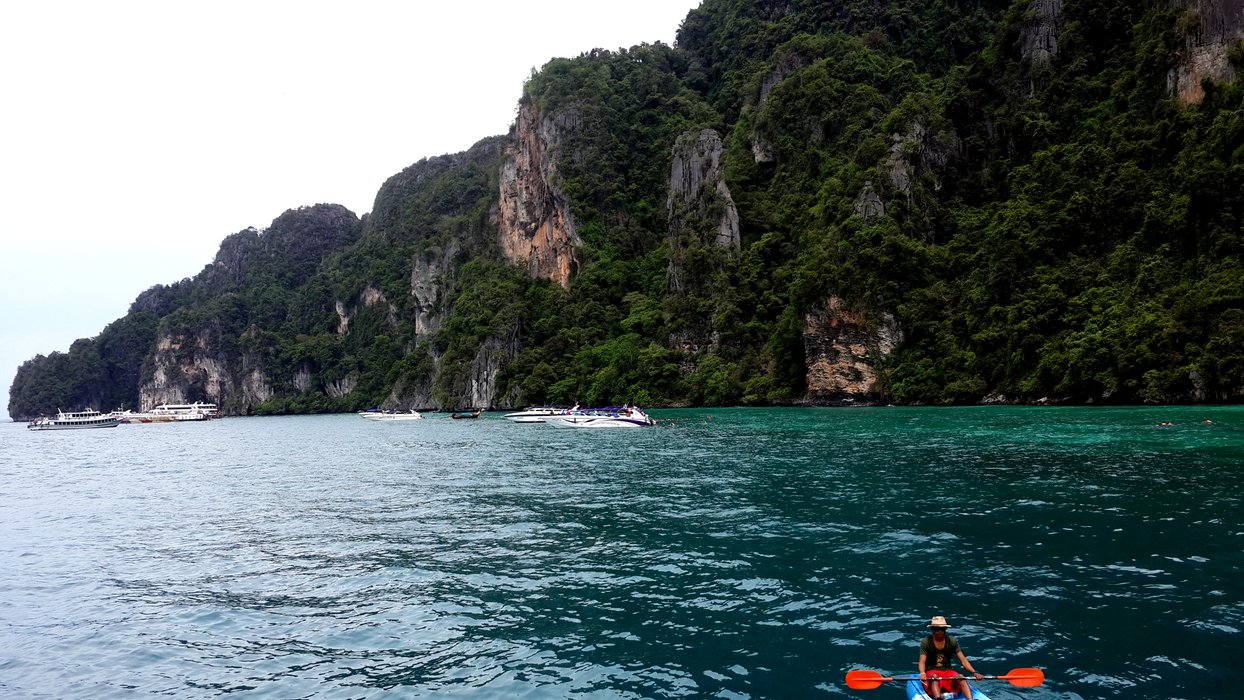 Phuket is the southern provinces of Thailand, consists of the island of Phuket which is also known as country's largest island. It is situated western coast of Thailand in the Andaman sea. There are 32 islands of it's coast which are really beautiful and currently some of them are now famous attraction place for tourists. You can check here details.
Well, from Bangkok to Phuket it take 45 mins by air. Climate is hot and humid , when i visited i saw it's weather change so fast like someone's mood. For example , morning you can see sunshine but after 1 hour suddenly it started raining like cats and dogs.
Why Phuket is attractive for tourists??
Islands :
I have already mention that there are several islands to visit. i visited PHI PHi ISLAND , James bond Island which are really famous for their beauties. Blue water , boating ,rain forest , lime stone cliffs , everything is so attractive. Each and every island has their own natural qualities along with beaches. Those beaches are really popular. You can check my past blog about James Bond Island.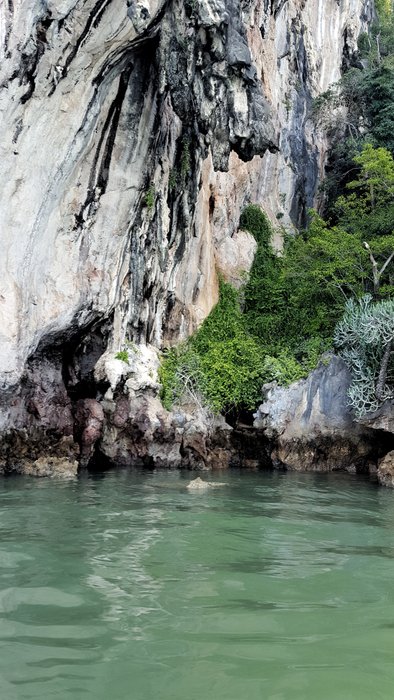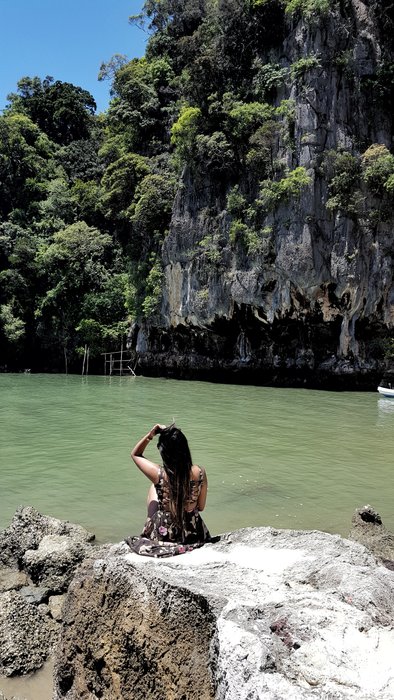 I always prefer Natural exotic places for travel. Currently , these islands are one of the most attractive places of Thailand. Why!!! I hope you understand. Spectacular natural views, picturesque scenario , mesmerizing blue water everything attracts someone to visit at-least once in a life.
Hotels and Services :
There are numerous hotels and resorts are available in Phuket. For popular hotels and to get best view, someone has to book few months back. Every budget hotels are available with a nice view.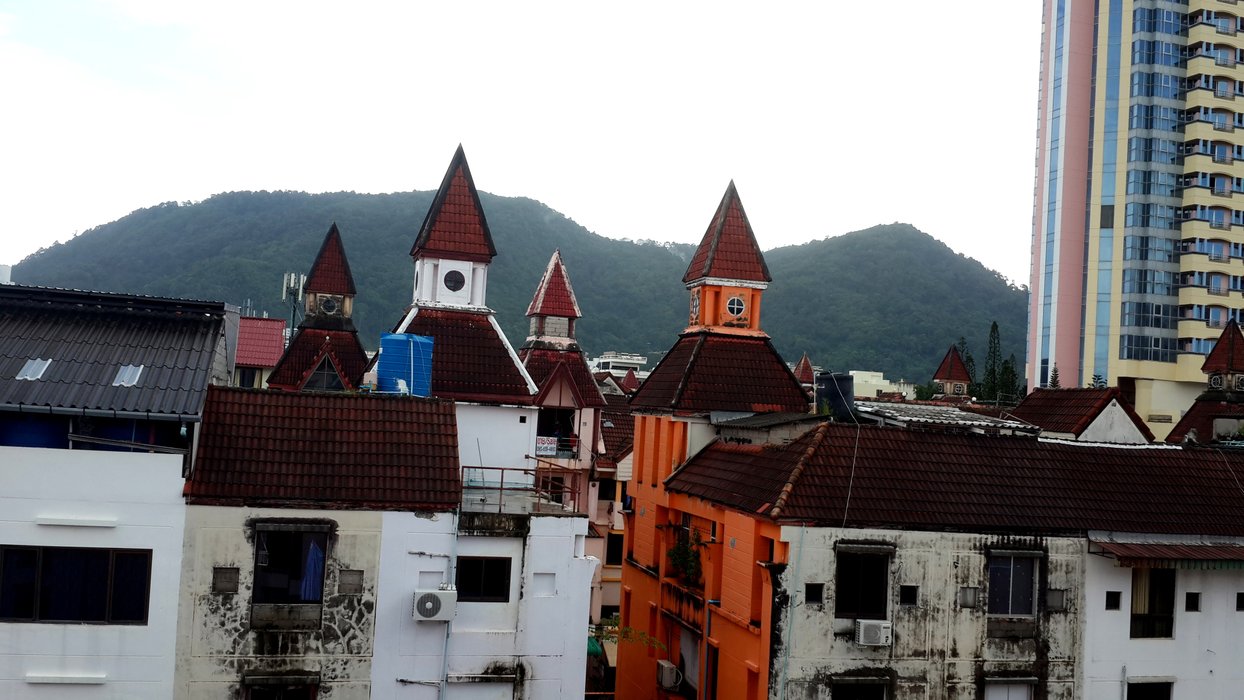 I tried to capture my previous hotel view from balcony... hehehe... My hotel was in the middle of old town and reason for choosing this hotel was for enjoying night life of Phuket. It was normal budget hotel but quality and hospitality was really good. Also everything was nearer and all nights clubs, beach was walking distance from my hotel.
Food :
You can find really good , healthy and different types of healthy food here.. "Good Food, Good Life". If you are sea-food lover, soup, broth lover, this is a place for you. I love their soup and broth so much. Sea-food broth/ soup like prawn , scallops , squids everything available whatever taste you like. Tangy, sweet, sour , spicy different category broth available with rice or spaghetti , pasta whatever you like.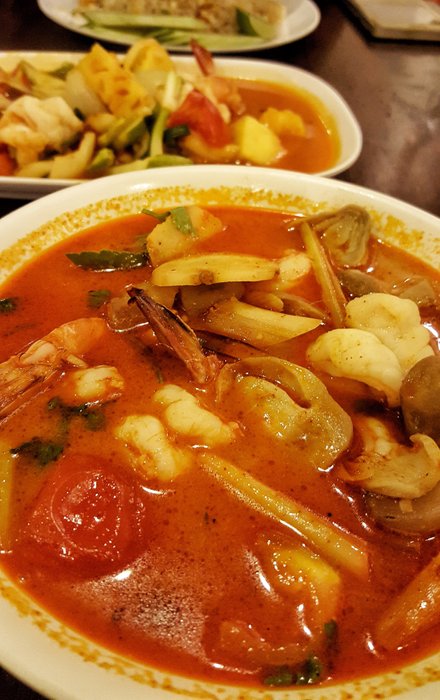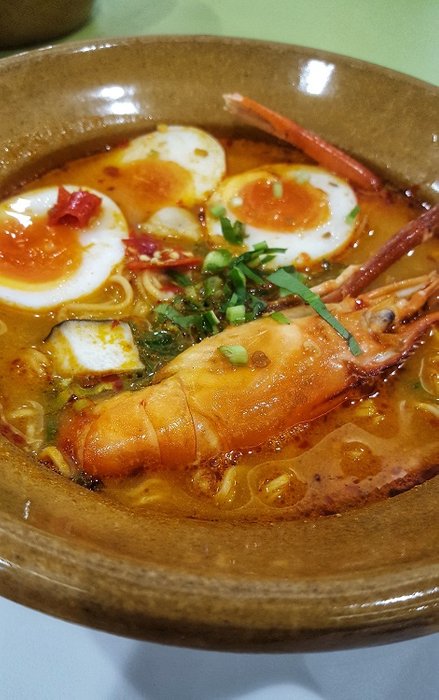 Left side food was made of mushrooms, prawns, squids, lemongrass , onions, tomatoes , little bit spicy and sour, but taste really great if you are spice lover. Other side broth was made of prawns,tofu and eggs with noodles, this one is boiled healthy type of broth.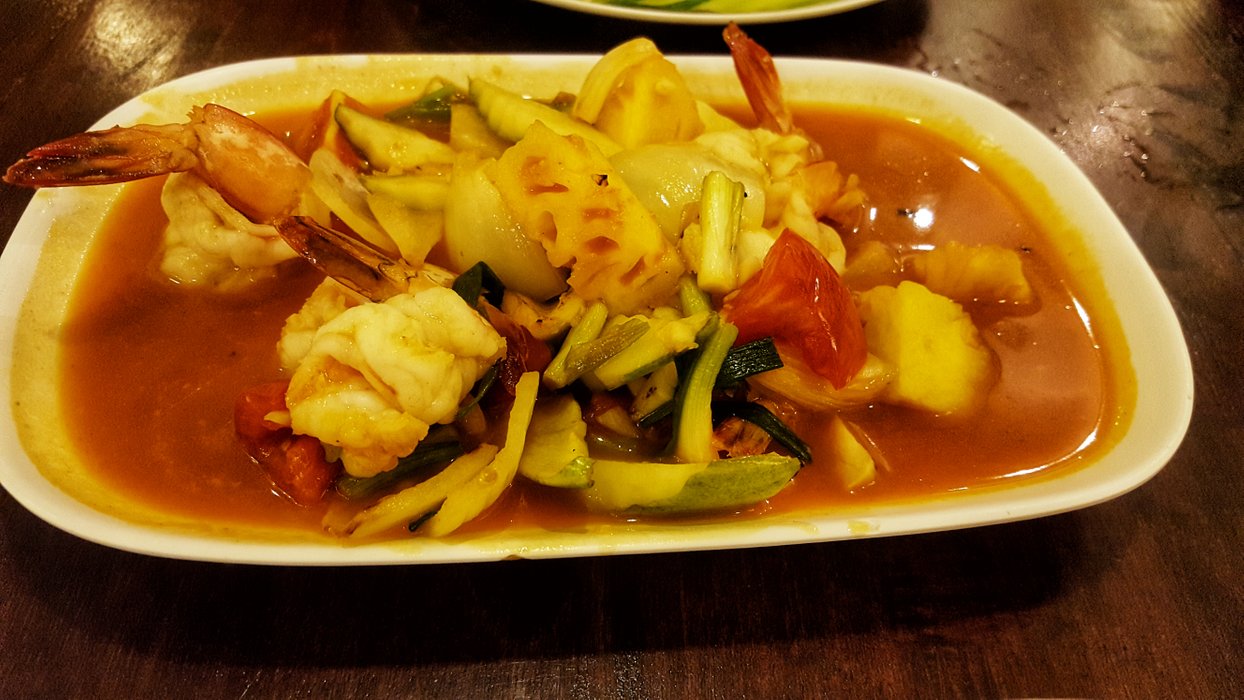 But i loved this broth so much for dinner as there were vegetables with prawns . But there were some pineapples which were created some tropical unique flavor. Though i am not foodie but i couldn't resists myself eating so much there... hehehe...If you really want healthy food here you go...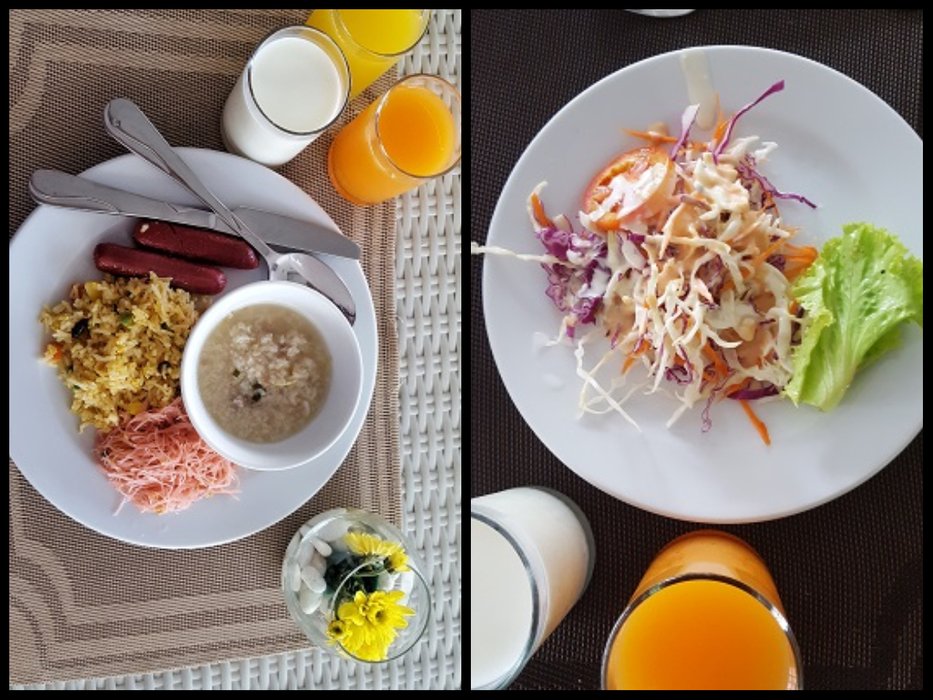 Activities :
You can do a lot of activities in Phuket. If you love beach , you have "Patong Beach" where you can spend quality time. There are several adventurous activities like snorkeling , diving, hiking , surfing , boating, para-gliding available. You can choose whatever holiday week you want.
Well, i guess i gave enough information about Phuket, Thailand. If you want details you can check here for further detail information...
Enough for today....
I am @priyanarc..... An architect, a dreamer and a passionate writer who loves to write about life.I try to present my own perspective and experiences. Please leave your feedback and criticism because it's the only way i can know and reach your mind and thought easily...
Thank you so much....Thanks to @bdcommunity for always supporting me and helped me to grow ... Also i am thankful towards @welcomewagon for giving me the opportunity to develop myself and for generous support from all members...
You can find me on Twitter
After all I believe in community power , interaction , connection and engagement....