We were given some TravelFeed stickers when we met @for91days back in November before he flew over to SteemFest. It has been with us for a while now and we couldn't figure out how to best use them! Giving them away would be one way, but there's no guarantee the person will sign up, learn about the Steem ecosystem and start blogging through travelfeed.io. We gave a bit of thoughts on how to promote the travel blogging platform we all know and love.

Our catch-up with @for91days in Barcelona (see here).

Daily travel photos 🚲
On a daily bases we share photos through Instagram and Steem. They may be of landscape, people, attraction or anything, but the most featured thing from our photos are the bicycles! Pheng named his Clifford and Matt named his Eco. Clifford is 5 years old and was bought in Thailand when we did our first cycle tour together. Eco was bought second hand and had already done a trip from London to Istanbul - the funny thing is we're taking Eco back to London! Clifford and Eco are the stars of our trip and we always take photos of them at every significant road sign to show where we have reached. Apart from carrying us, they are also carrying bright yellow panniers.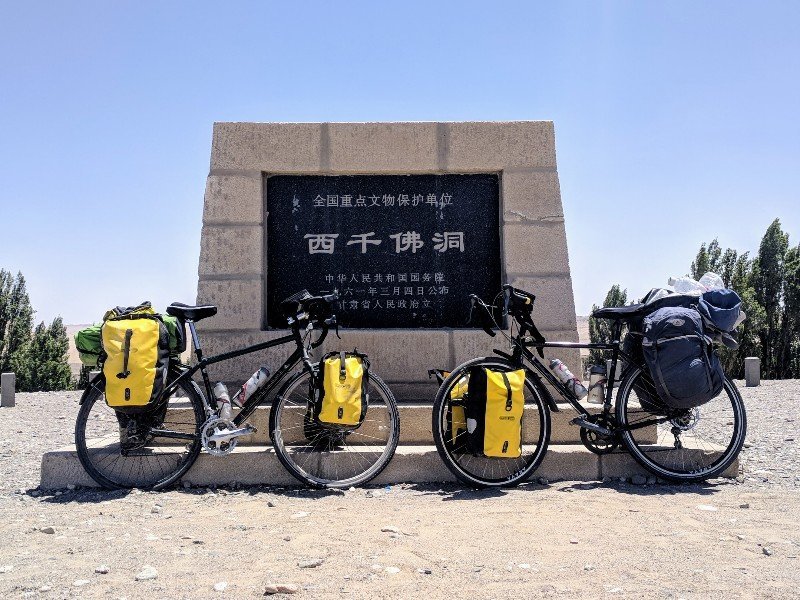 Eco is on the left and Clifford on the right. Location: Four Thousand Buddhas, Jiuquan, China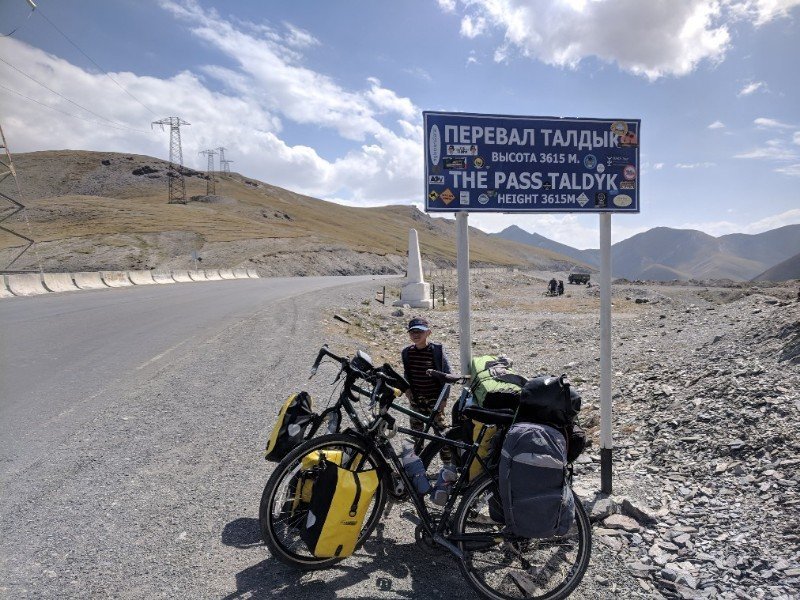 When we reached a 3600m pass in Kyrgyzstan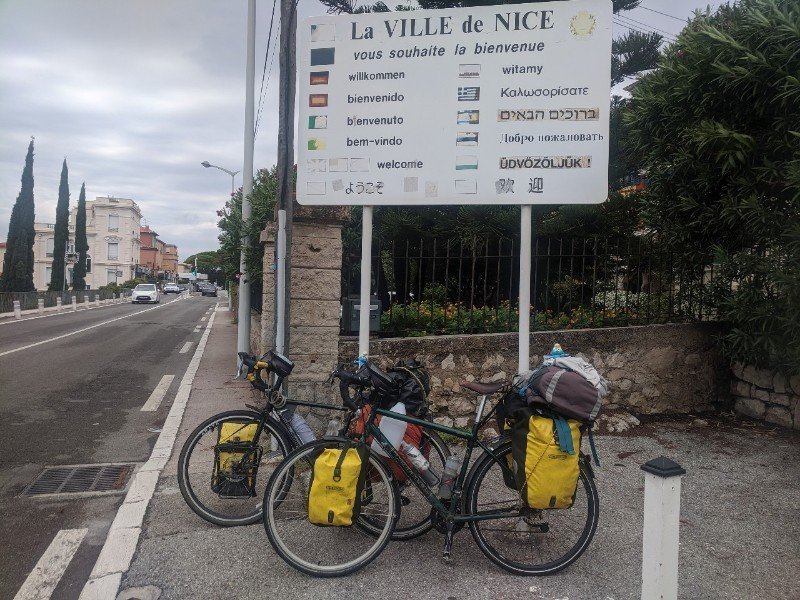 We arrived in Nice, France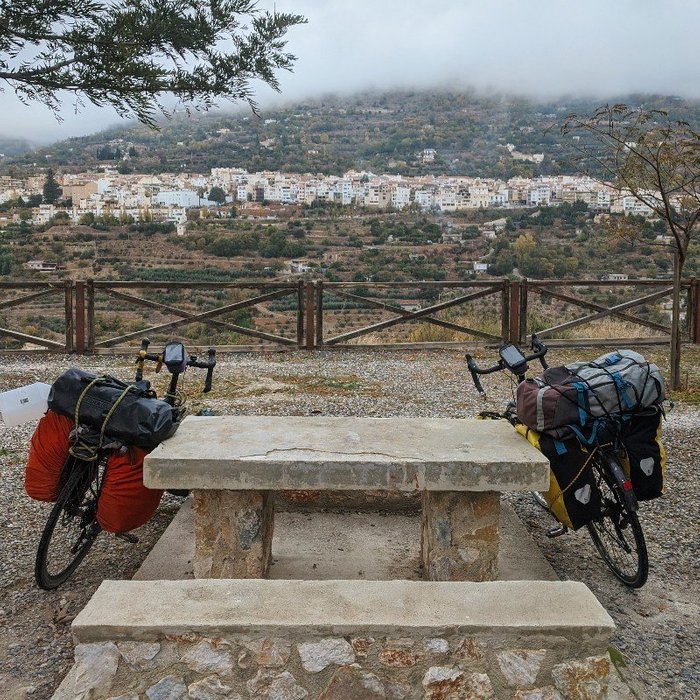 Picnicking at Lanjarón, Spain

Lightbulb Moment 💡
We have bright yellow panniers and we thought - why not put the stickers on the bags! More people will see it, either in person or through our photos. The goal is to get people curious about "travelfeed" and maybe this curiosity will bring them to the website or better – download the Android app (which we have been happily using since it's release - highly recommended!!!).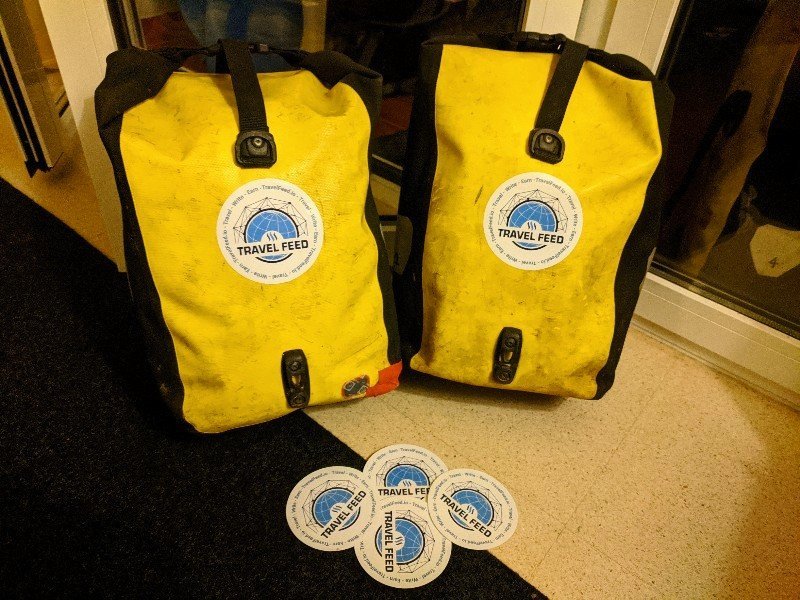 Let's go get more TravelFeed bloggers!
Friday 29 November was our last day cycling through Spain and we still have Portugal to cycle. In November it's the off season so not many people are staying at the southern coast. At least we got to use the cycleways all for ourselves! Not too far to go today from El Portil to Ayamonte, then catch the ferry to cross Guadiana river to get to Portugal. It's about 50 km of cycling. Short easy day!


Oh look, only 10km to Portugal, easy ten!

Hooray we made it to the port
Oops we missed the 3pm ferry. Next one is at four so we'll have to wait.

We got the tickets. Not too badly priced for x2 adults and bicycles (€6.20).

Bicycles "securely" parked on the ferry.

17 minutes after we arrived in Portugal.

The next plan 🤔
A recent photo we shared show basically our route for the last 600 km. It'll be coastal all the way so that we keep warm and have no major mountains to climb.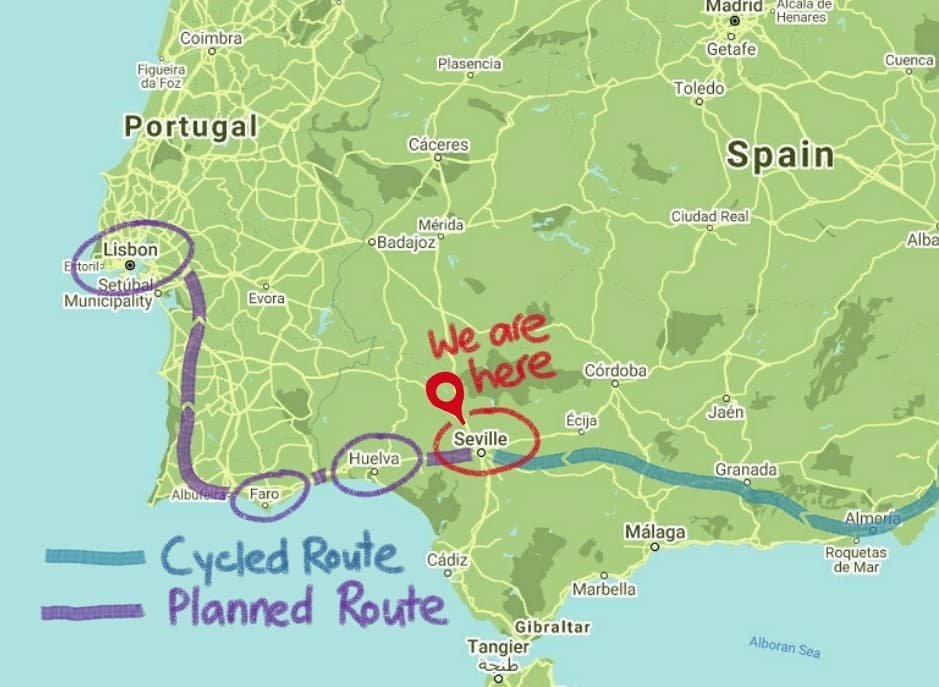 With four more stickers left we're going to put them where they'll be seen. We're open to suggestions of course!
First: the "end of the known world" is located at the last point of the Iberian peninsula. We're pretty sure a lot of travellers will be going there and with enough time, we will doing the same too. Hopefully there'll be a sign with lots of other travellers sticker on there so we can stick one on.
Second: Portuguese capital city of Lisbon. A lot of tour cyclist choose this as their end point. Maybe on the welcome sign we could put another sticker on.
Where should we put the remaining two stickers???
---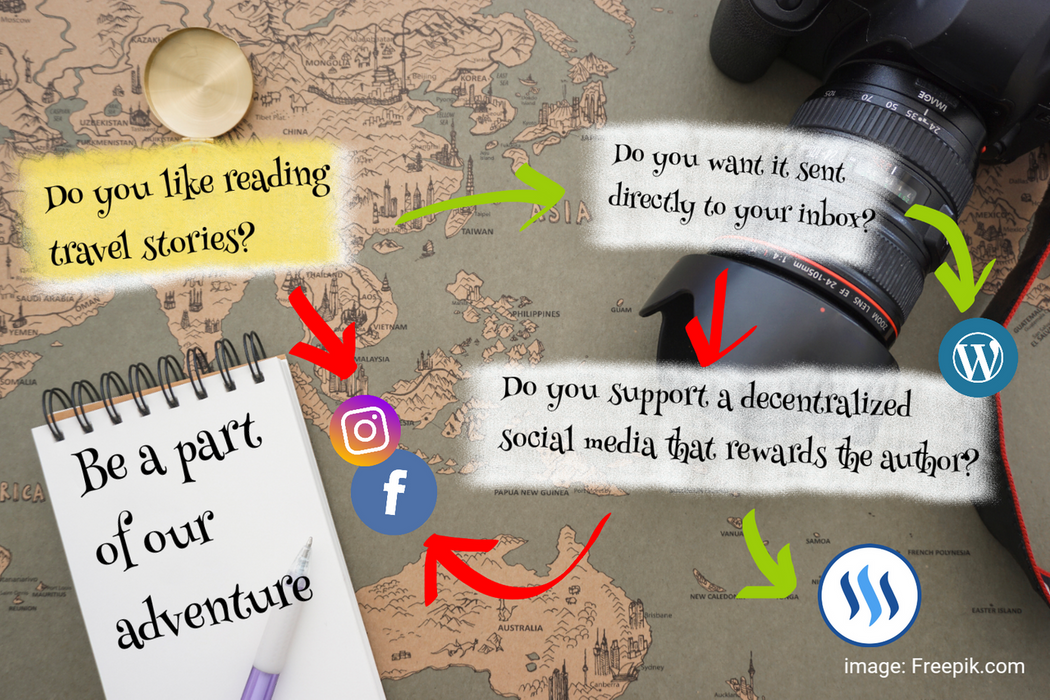 Be a part of our adventure:
WordPress ◈ Instagram ◈ Facebook ◈ Steem ◈ Support Us