Trip Summary
We've arrived in Spain's Barcelona after cycling through the Mediterranean coast. We arrived on November 2nd after cycling a further 2,390 km, bringing our total to
20,815 km
. Starting from the cheap Balkan countries, we headed west into the world of coffee, cheese, bread and croissants.
We had to sprint through Italy and France

We can't believe how far we have come along
---
Cyclists' Paradise
Once in Italy we started seeing much more cyclists on the road. Outside the city are mostly professional cyclists but in the city centre we saw all kinds of cyclist. Many roads have been designed to include cycling which we have made us so happy. We find it so delightful to be amongst many non-vehicle commuters zooming through the streets of Europe. Our happiest sight is when a row of bicycles are waiting at the red light. It brings us hope that people understand the importance of cycling for health and the environment. We remember cycling through
smogtropolis
like East China where our solar panel barely had enough sunlight to charge our phone!

Cycling in Barcelona was easy and very safe

Milan canals provided great access to the city by bicycle
The only issue we had with the cycleways were some of the route designs. It seemed like the planners were mainly focused on safety and never cycled themselves. For example, to get through a roundabout, they propose crossing the side roads which adds another 100 meters or sometimes lead you completely the wrong way.

Cyclists-only path at the waterfront of Imperia, Italy

Cycling infrastructure in Barcelona was world class
---
Good Bread and Cheese
Since leaving New Zealand, it has been difficult to find healthy bread and good cheese. Nowadays they're called artisanal food. In Italy and France, artisanal food are a daily staple so you'll find a great selection of cheese and bread almost everywhere. It's hard to remember the names of all of them, but we have learned how to eat them.
For cheese you start with the lightly flavoured ones (something like ricotta), then a stronger yellow one (parmesan), and then the real stinky stuff (blue). We've been told not to drink water afterward, it's better enjoyed with wine. Also never touch smelly cheese - especially the blue cheese! When you want to eat some, only use the knife and fork to cut a piece and avoid using your fingers. They will become really smelly.

Selection of cheese we shared with our Montpelier host Clement
With bread we learned that the freshness of the baguette is really important. In the film Ratatouille, the bread has to make a crunchy sound showing it's freshness. The French love their morning baguettes, every morning we would see people carrying one or two baguettes home. Our memory of France is still fresh: look around the street and see people carrying a baguette with them - no matter the time of day.
---
Reuniting with Friends
In Central Asia we met plenty of travellers doing something similar to us. We always asked for their contact info because it would nice to meet them again on our way through Europe. Some of our contacts were from Italy, France and Spain, countries which were definitely on our route. Everyone we met in 2018 had finished their trip already, while we are still making our way across the Middle East.

In July 2018 whilst in Bishkek (Kyrgyzstan), we met Bruno in the city square as he was touring around Central Asia. He kindly invited us to his home back in Triest, Italy, if we ever pass that way. Well, in October 2019 we managed to get to Italy! It was a long time for a reunion, he thought we'd never get there! First day in Italy we got in touch with Bruno and he hosted us for 3 wonderful days. We learned so much about Triest's history as part of Italy and Slovenia.

In August 2018 we met the Pareti family in Sary-Tash (Kyrgyzstan) inside a small restaurant. They had been travelling on their four-wheel drive vehicle through the Pamirs. They too kindly invited us to visit them in Italy and in October 2019 we stayed with them right before we left Italy! We stayed for two nights and had a nice time with them, visiting small Italian villages, trying Italian cheese and some local food from their hometown of Cuneo.

In October 2018 we met Clement while staying at the same WarmShowers host in Bukhara (Uzbekistan). Clement was much faster than us so he got home to France before we did. Finally a year later we arrived at his place in Hyères (France) but only had time to stay a night. It was a big shame because we missed out on wake boarding behind a boat the next day! We still had a great night together eating aperitif up a castle at sunset and meeting his baby girl Anna.
---
Warm Culture and Instant Friends
While in France we met up with Matt's highschool friend Magali. On a wet rainy day we tried to do some hiking but instead ended up visiting old villages around the mountains in Nice. In the village of Revest-les-Roches we were wondering around and a man wearing an apron greeted us. Later we got invited in for a drink. Eric and Rochelle lived in a beautiful home with their cats and one dog. The place had an incredible view of the valley and nearby villages. After lots of talking with the translation help from Magali, they invited us to come back tomorrow for lunch. It was a kind offer we couldn't resist.


Eric being playful with Magali as we took this photo

The next day rolled over quickly and we all got into Magali's car heading to Revest-les-Roches. The weather had improved a lot, the sky was blue and views weren't blocked by clouds anymore. We arrived with some red wine to share. It wasn't something we usually drink but it was something our host would surely enjoy. The star of the meal was the fresh homemade aïoli sauce. Everything else did not need seasoning because the sauce was the star of the meal. The sauce was cold, smelled of garlic and yellow. The taste of aïoli is very strong, hitting your nose similar to wasabi. This was completely different to what we remembered in New Zealand: white, lightly garlicky and not the star of the meal.

Rochelle serving up some vegetables

Simonetta and Pheng having an after lunch nap

We spent an entire afternoon together at their home, soaking in the lovely sun and enjoying the valley view. Such warm hospitality we haven't received since the Middle East.
---
What's next?
Winter is coming whether we like it or not, so we have to wrap up this trip. We're going to phrase it as a "pause" on our adventure. The last portion of this adventure is Spain's Mediterranean coast all the way towards Lisbon. Around early December we should arrive in Portugal.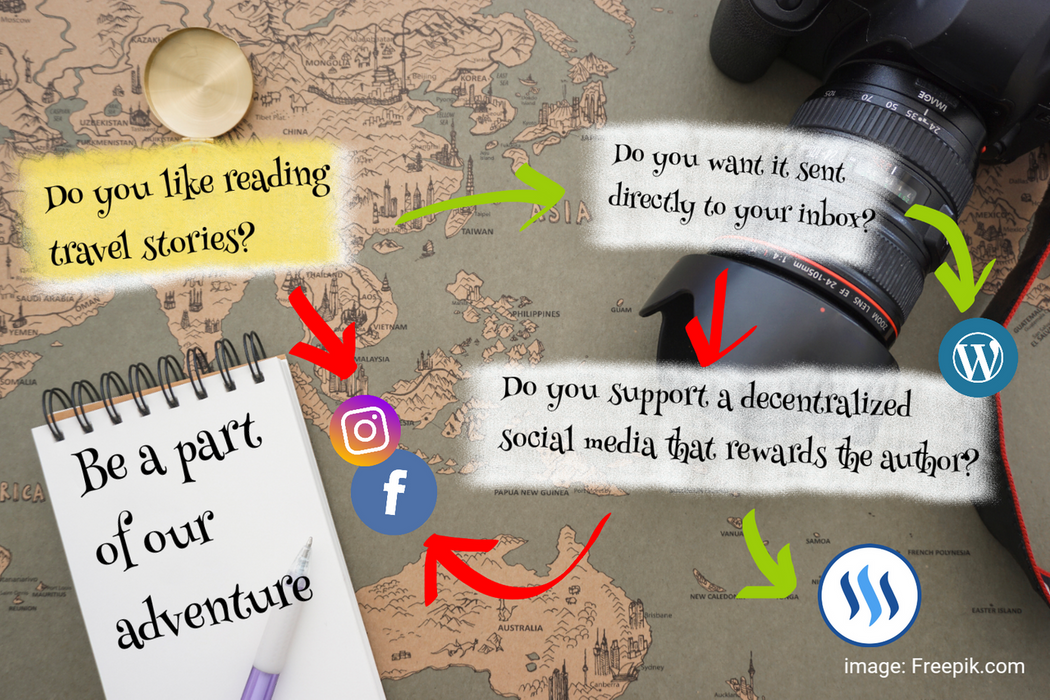 Be a part of our adventure:
WordPress
◈
Instagram
◈
Facebook
◈
Steem
◈
Support Us