Trip Summary
We've arrived in Tajikistan's capital Dushanbe (Душанбе) after completing the M41 Pamir Highway! Although the road was tough, we made it on September 21st after cycling a further 1250 km. This route went through many high passes and a worthwhile challenge for all cyclists.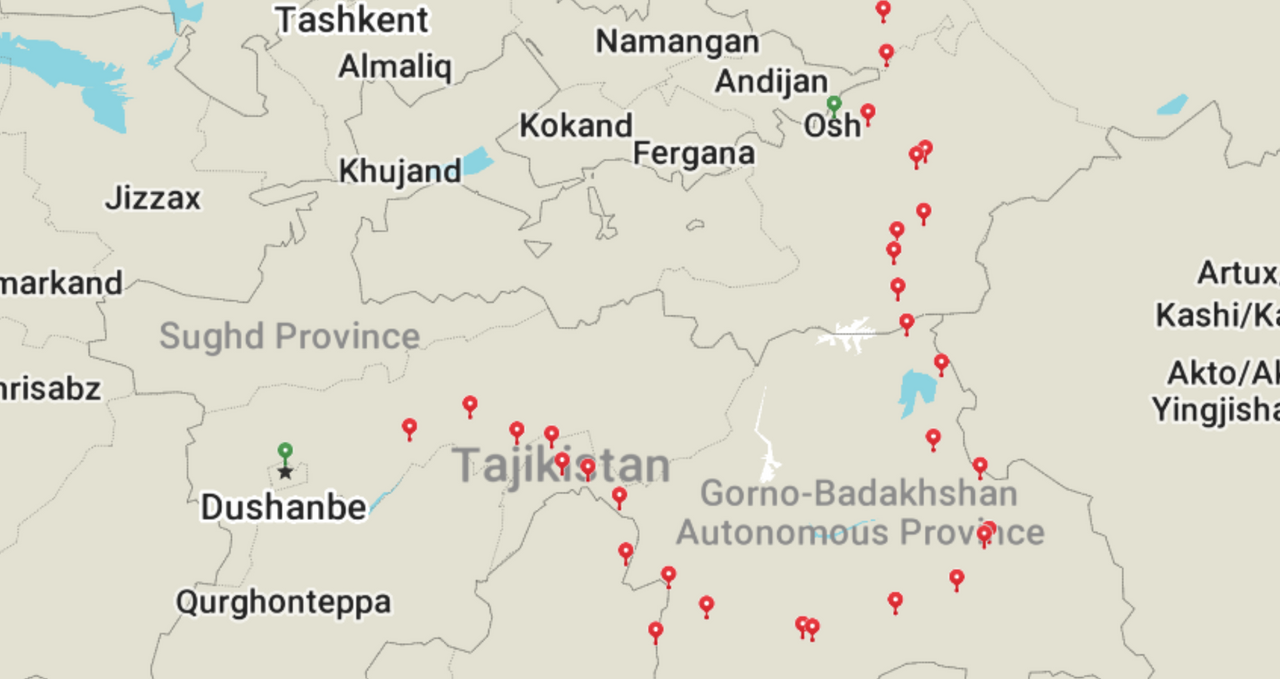 The last day was amazing because it was good road and downhill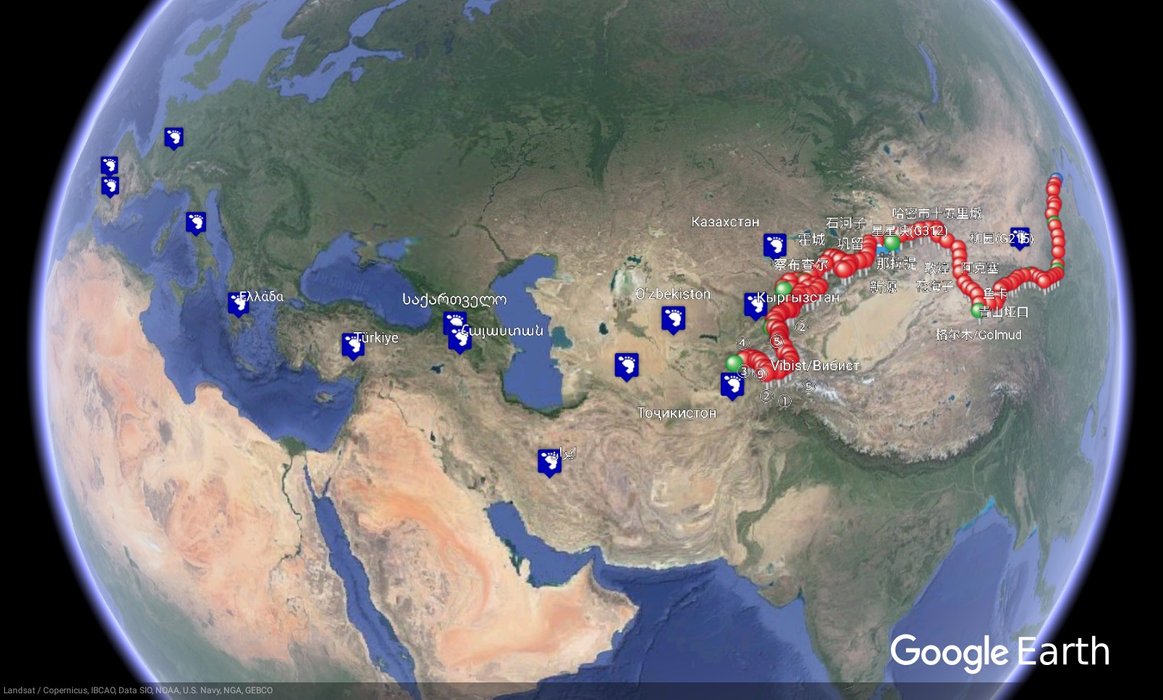 Dushanbe sits at latitude 68° meaning we are about to reach the halfway point (lat. 63°) soon!
Rest and Recuperation
Many cyclists ride the Pamirs from Dushanbe to Osh, but going the opposite meant we can have a big rest in the capital. Aside from resting, we have a few important things to sort out:
haircut (last one was back in May!),
bike repairs and do-ups,
visas for the next three countries,
looking for a petrol cooker,
And sightseeing of course!
Bike Repairs and Do-ups
Our awesome bikes suffered a lot during this part however they got us into Dushanbe for a repair. Matt's bike "Eco" required a lot of work to be done, and Pheng's "Clifford" needed only a few minor things.
We found a bike shop with a clever mechanic and a "we can fix it" attitude for almost everything. We asked for a new water bottle holder, he said the ones here aren't good (the aluminum ones) and showed us on his phone ones he made himself. The holder could be made overnight and spray painted the next morning. We asked for one and he had it ready the next day.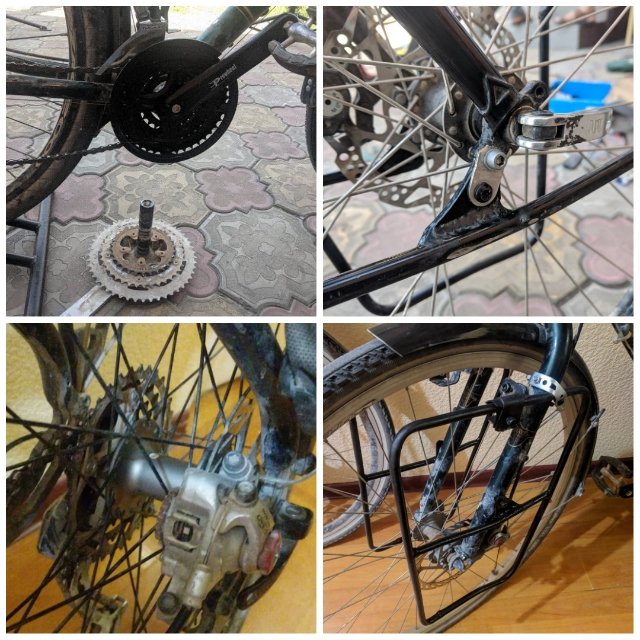 For a grand total of 535 somoni ($85) we had the following done:
replace Eco's front cassette for one with a cover so it doesn't wreck Matt's pants or leg
replace Eco's wobbly back hub
replace Eco with a new homemade front rack,
fix Clifford's front rack while we wait for replacement from the manufacturer,
fix Clifford's left hand gear changer
Visas
Such a headache getting these documents. It's essentially the ticket to the country with a chance the ticket counter staff might go "sorry you can't get it". Luckily for New Zealand passports, these following three countries will be the last we'll need for the route.
Uzbekistan and Iran visas can be applied online before visiting the embassy, whereas the Turkmenistan transit visa requires both Uzbek and Iranian visas first before you can apply. There's also a 50/50 chance success rate, and we've met some who had to fly over because of that. Let's hope we don't need to box our bikes.
Petrol Cooker
We started with an alcohol cooker & pot set (still have it and use it everyday), then we got a gas cooker (still have it and use it everyday) but both options are more expensive to use compared to petrol. Every European cyclist we've met has a petrol cooker because it is cheap and easy to find petrol.
There's no outdoor camp shop in Dushanbe and delivery systems here are unreliable, so we'll have to hope some tourist in Dushanbe could sell theirs.
Sightseeing
Dushanbe reminds us of the computer game Civilization. It has a lot of things in the city to keep it's citizen "happy". Build a circus (+2 Happiness), add a swimming pool (+1), and add lots fountains around the city (+0.5).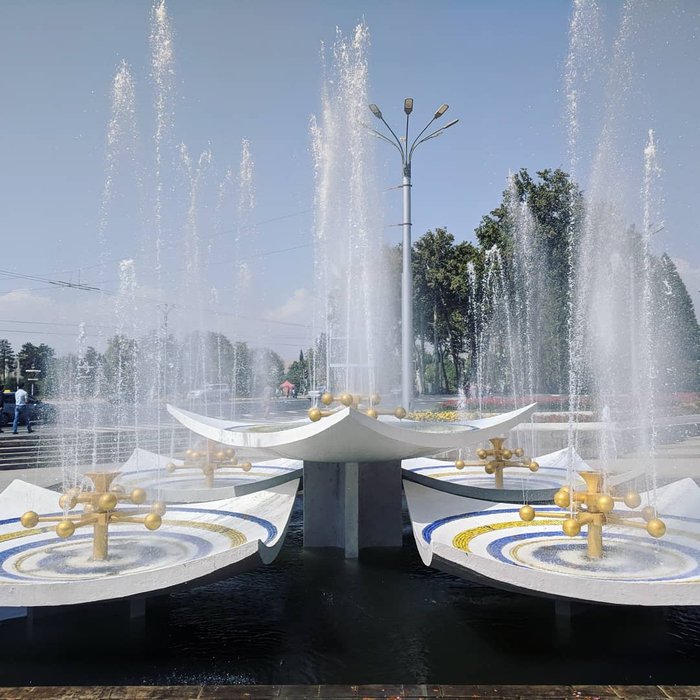 The wait on visas has given us plenty of time to see the city. Cycling between embassies, bazaars and accommodation. This has imprinted a detailed map of the city in the back of our minds.
WarmShower
Also while in the city we stayed with a South African family working at the international school whom we met through WarmShowers. For three days we had a very relaxing stay in a house with a kitchen we're familiar with! There were shared dinners almost every night.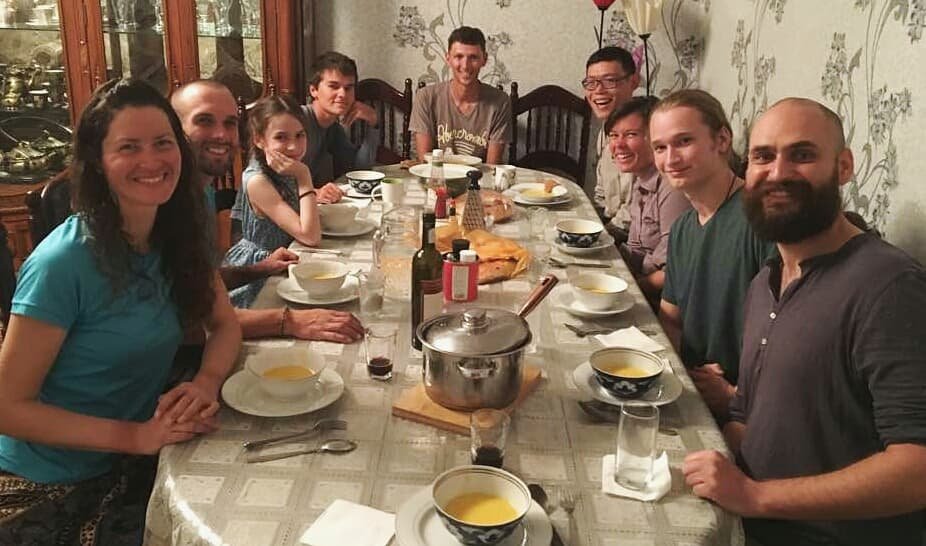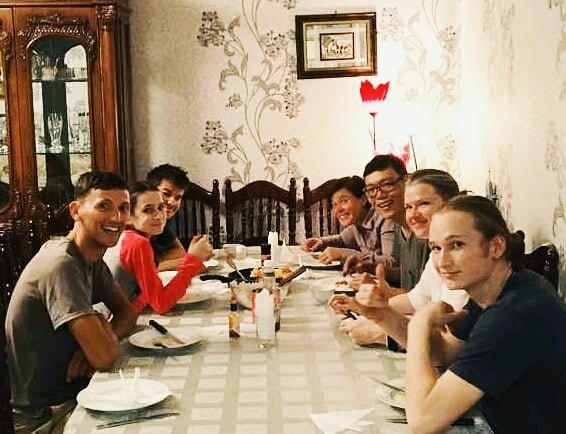 Year of Tourism Development
This year the Tajik people are driving tourism and showing tourists the warmest of welcomes. We've even heard that police aren't allowed to cause trouble for tourists – which is great for us. From what we've experienced we highly recommend Tajikistan, perhaps the upcoming Report Card will reflect this.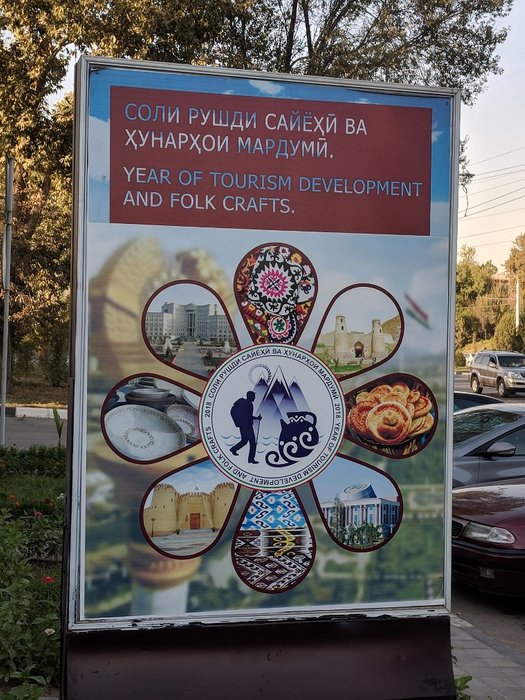 What's next
We'll be heading towards Uzbekistan next with two big places in mind: Samarkand and Bukhara. Expect to see many colourful photos from these beautiful ancient cities.
This blog has been taken directly from our personal WordPress blog