This was my second visit to Gondol beach. It's actually about 10 minutes drive to the beach from where I temporarily stay in my parents in law's house. My family and I stay here because we feel safer compared to living in the capital city during the covid-19 (also for financial reason).
It's great that I don't have to travel far to Gondol beach following the government suggestion to stay at home for our safety. Only 10 minutes drive, maybe less. And there were not so many people in the beach either.
Gondol beach has a beautiful panorama of a hill which is located by the sea. When twilight time comes, the sun, the hill, the sea collaborate to present an magical view.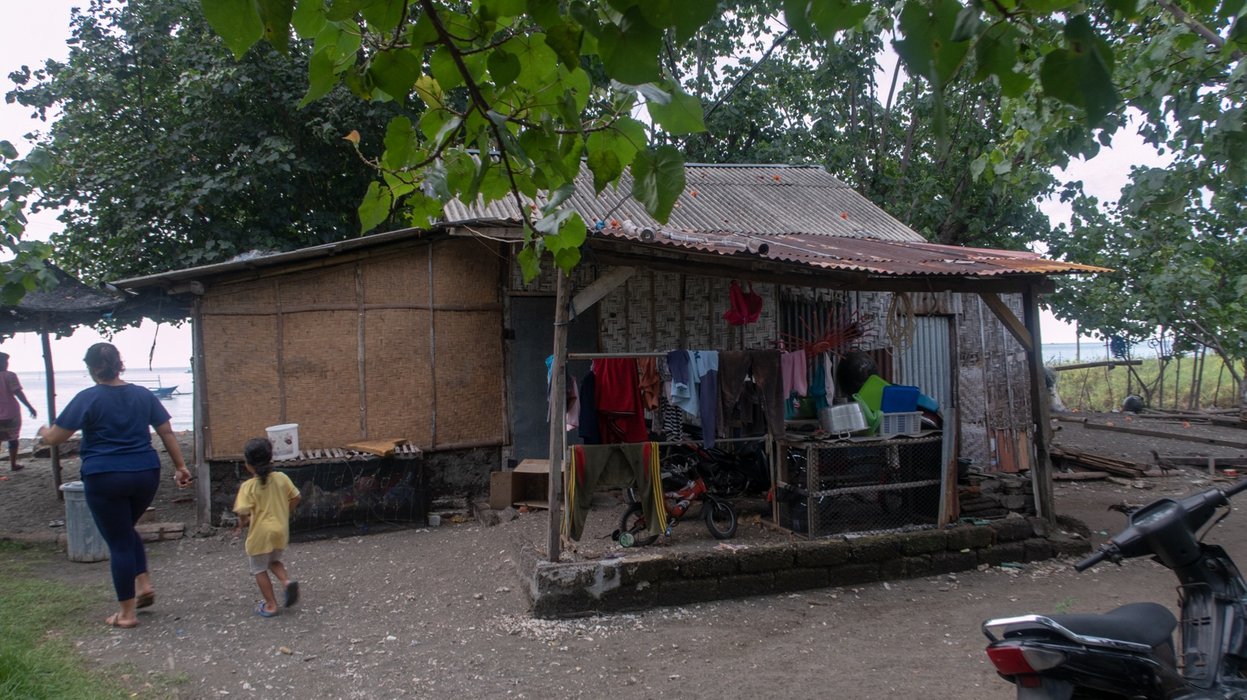 To get to the beach, we rode motor cycles through a shortcut path. This path ended in a fisherman house, who was also happen to be a friend of my father in law. So they let us parked our motorcycle in their yard. The beach was actually behind their house.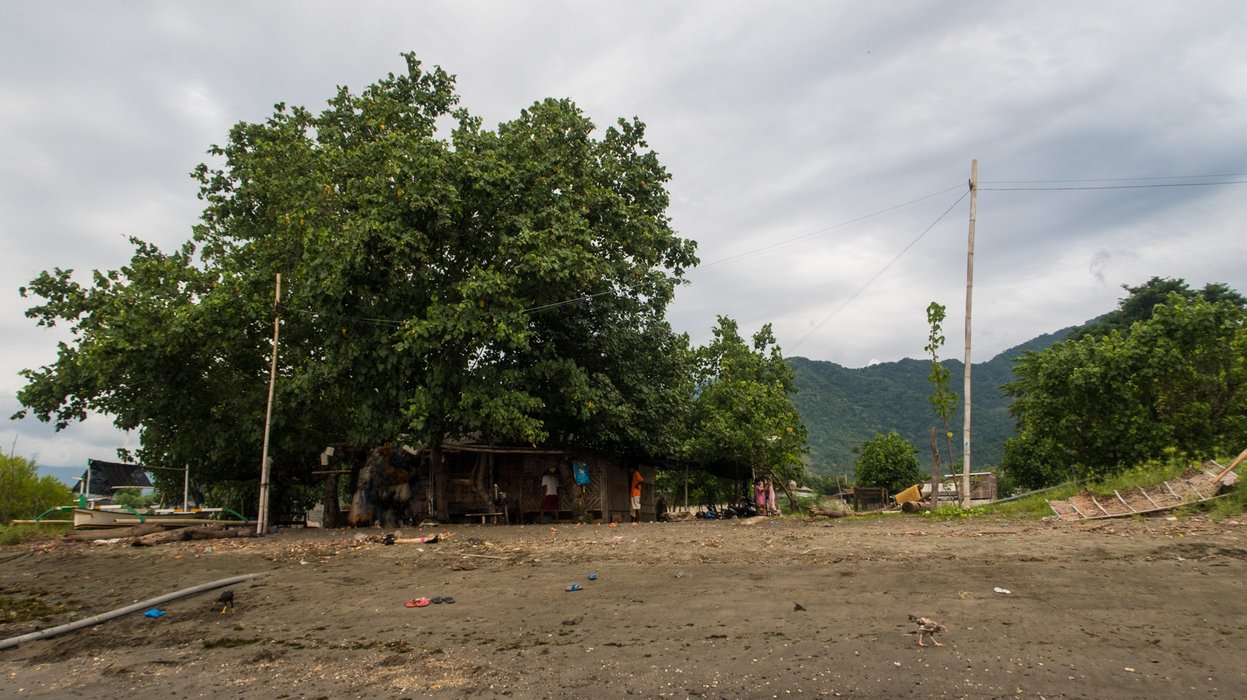 Finally we arrived in the beach. It was about sometime before 6 PM when we got there. The sun could not be seen anymore, but the west sky was still bright even though tons of thick clouds hovering on the horizon.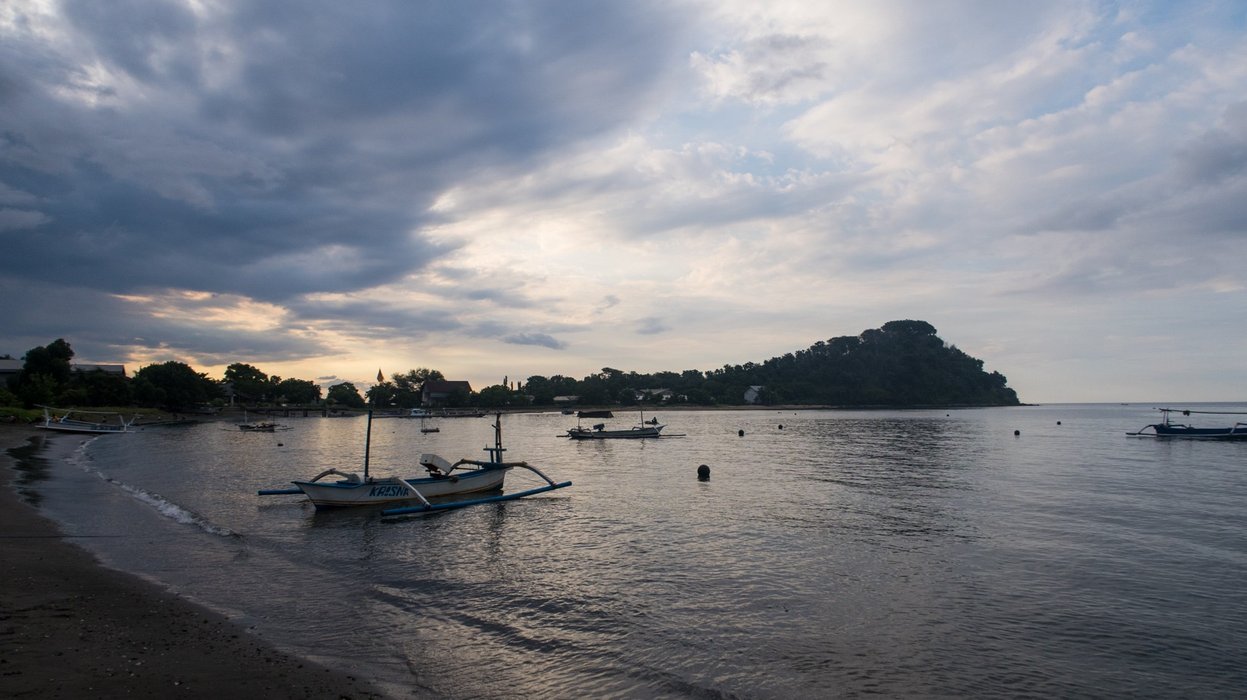 Then we plunged ourselves into the water. It felt great to soak ourselves in the water because the tropical weather has no mercy upon us with its blazing sun. Me? I did not spend much time on the water, since I had to take photos.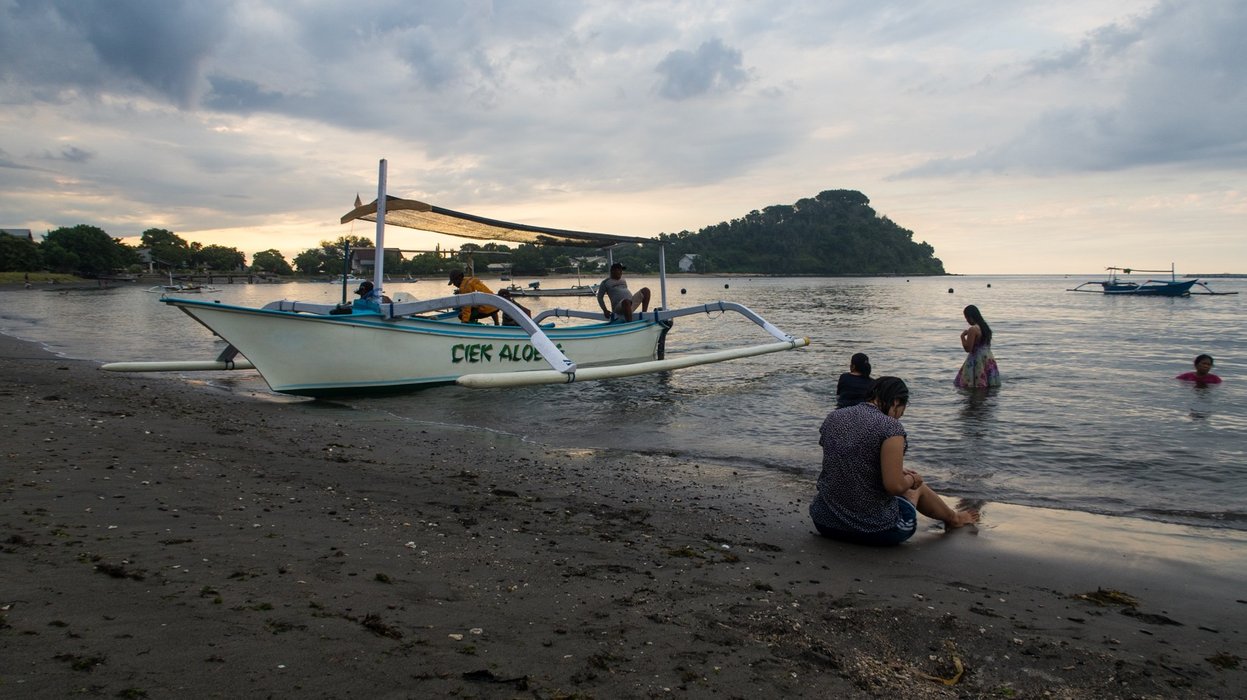 There were some fishermen who prepared their boat to go sailing later when the evening came. But I also saw a lot of boats parked by the sea. I guess, those would also be gone to the sea in the evening. The next day, they would go home with their catch.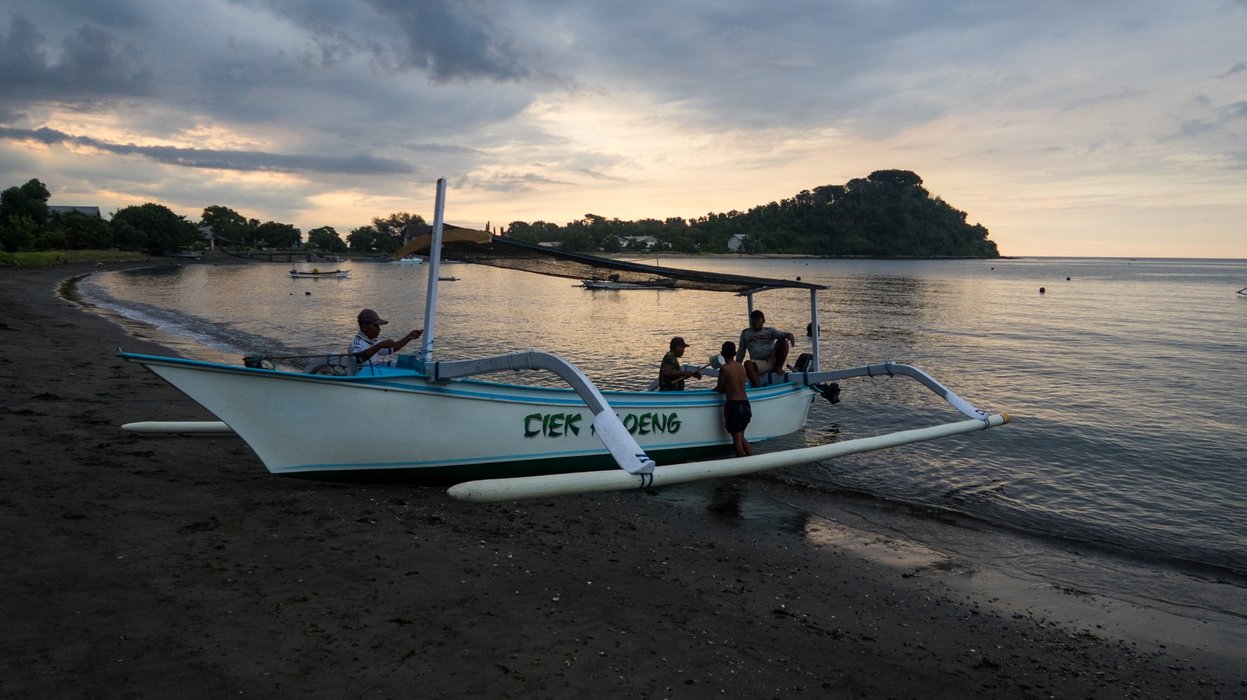 The water was so calm. Even there were waves, they were so small. So, I was confident walking to further to the water with my camera and took this photo.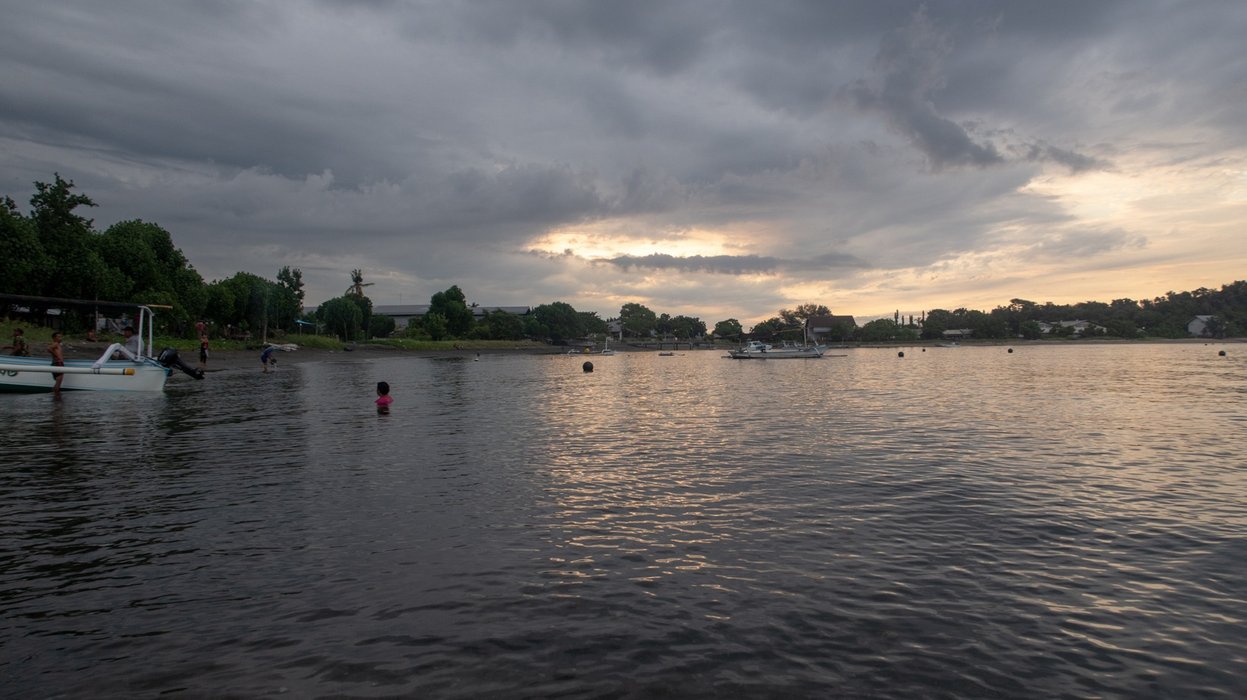 What I could feel when I was there was everything seemed so peaceful. I could forget all my problems momentarily. I could stop worrying about many things, including the covid-19. I thought, I should go there more when I need a quick vacation.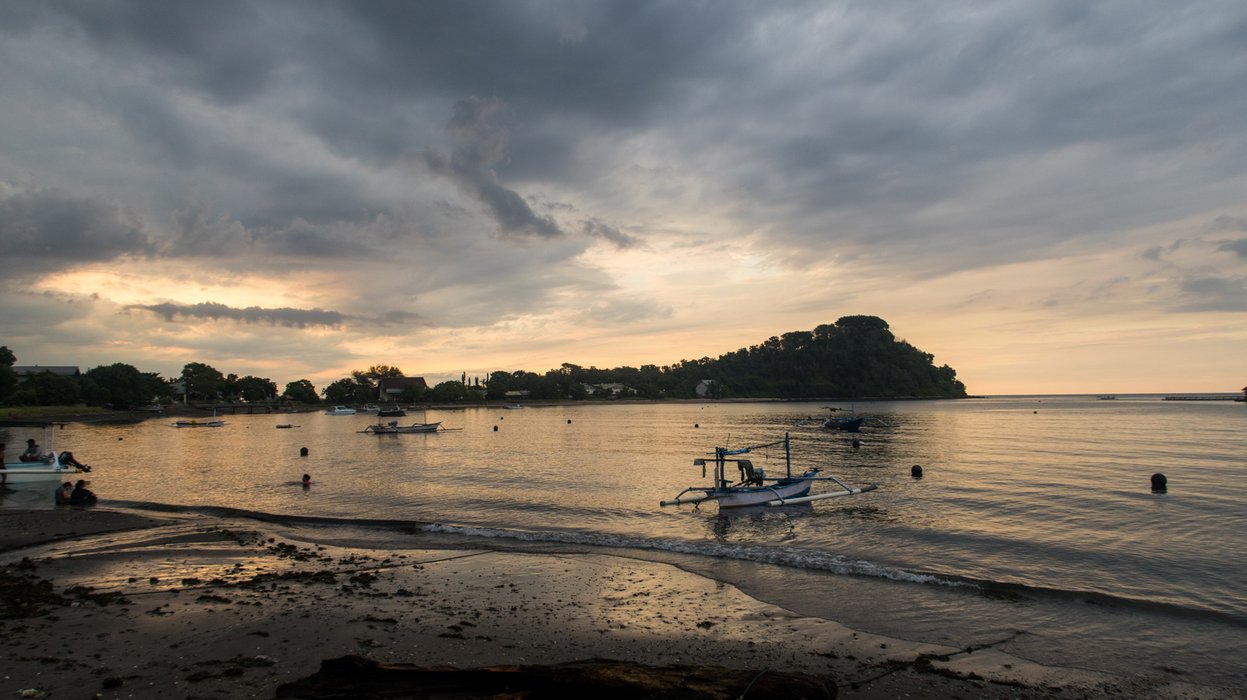 An hour later, the light in the sky got dimmer and dimmer. And that's the time when we got back home.