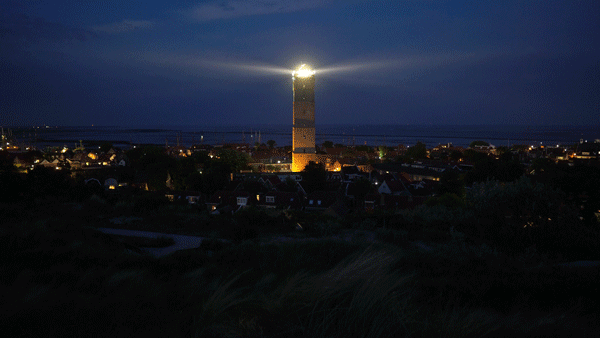 Okay, promised! This will be my last and final post about Terschelling (for now). But you know me...I always use my words more than my pictures (or videos), so this post was just bound to happen!
It all started with an animation that I saw on Facebook (please, don't downvote me because I am still there) of the Milky Way. And I was a bit restless at home on my couch and thought that I wanted and needed a break that I could combine with shooting some stars.
I decided to go for Terschelling, which is still in the Netherlands but always felt like very far away. It has been on my list forever but never went. Just because it seemed so complicated to get there. But it was okay. I booked a boat ticket and a hotel. After I was done packing my bags I jumped in my (new) car and went! #adventure
The nice part about travelling to an island is that the boat journey is already part of the holiday-experience! I was too obsessed with trying to create a timelapse to fully enjoy it. But I still got my portion of the seawind in my hairs.
The hotel was located just next to the lighthouse and it was the perfect spot. With perfect people! I would absolutely go there again next time... Maybe it's the laid-back atmosphere of the island in general, but everyone was so friendly, helpful and patient! You don't see that anymore in Amsterdam 🤨.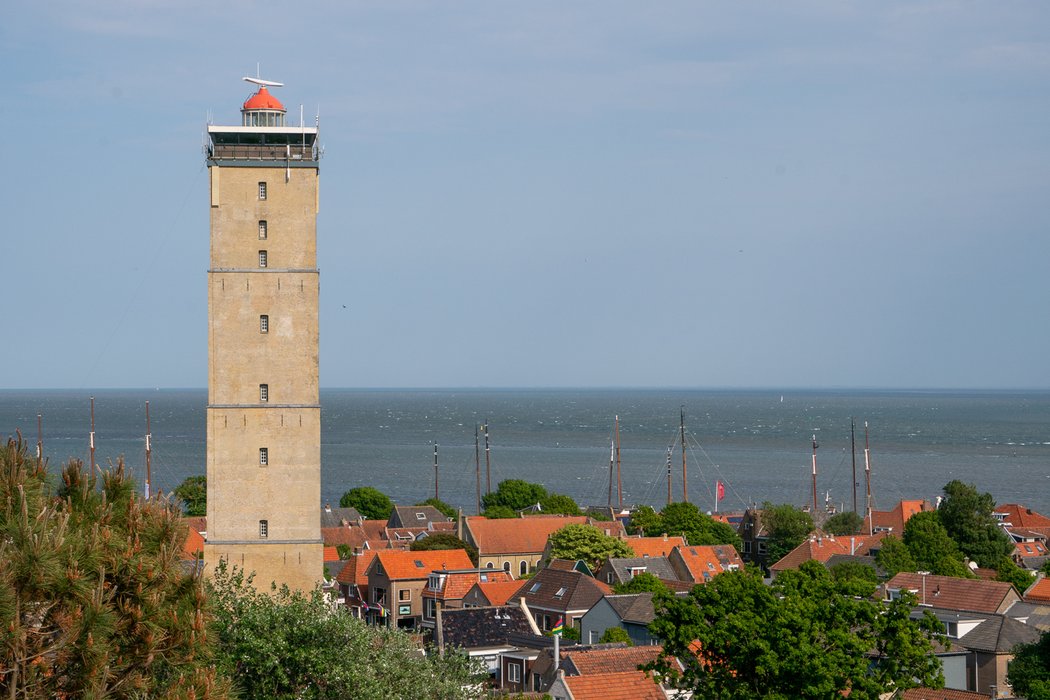 The weird abandoned house isn't a house
It was a 10-minute walk to get to the (green) beach & dunes and that is where I often went. On top of the dunes, there is a small abandoned house that they call the "signal cabin", which refers back to the war. During the war, there was a German tower on this exact spot with searchlights looking for planes of their enemy.
If the light was directed at a specific spot, 315 degrees, it would shine straight into a hen-house with the chickens not liking that much. So they decided not to shine in that direction anymore to not disturb the chickens so they would still be able to eat their daily eggs. After the war, they destroyed the tower but this tiny house was built to protect the foundation. In the basement of this house, you will find a marking of the 315 hen-house angle!
It is fenced because it is almost collapsing and they are trying to decide what to do with it. They plan on turning it into a very expensive hotel room in the future ;)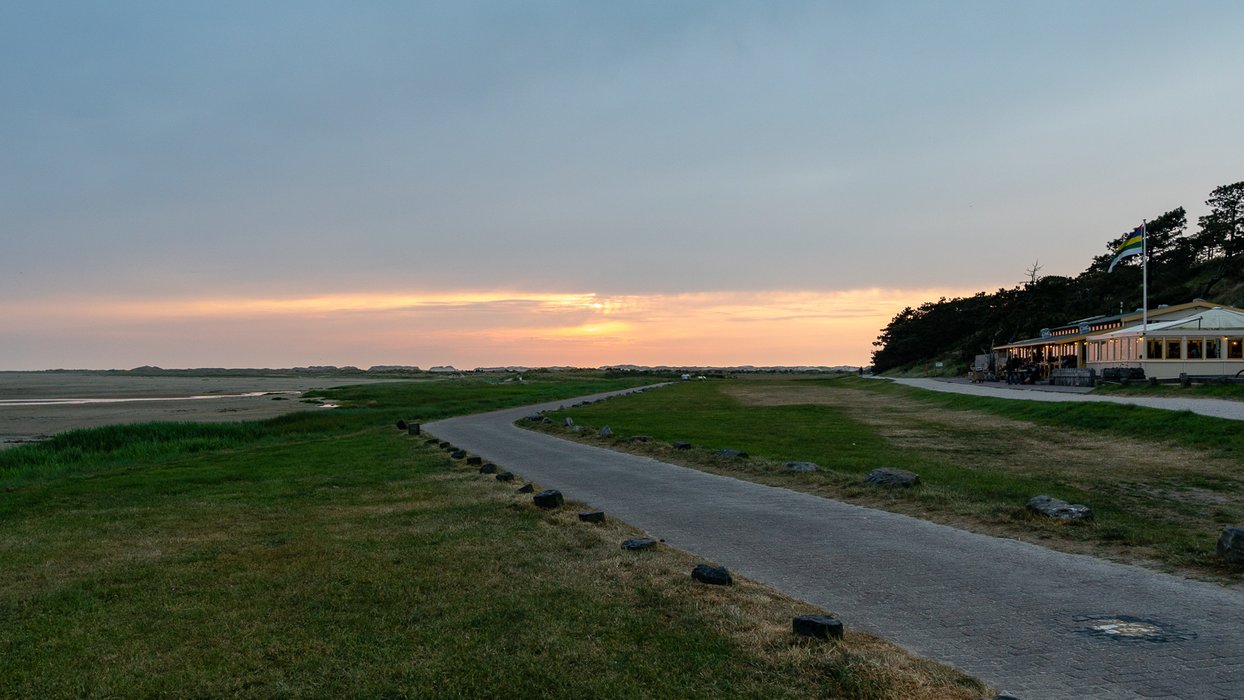 Do they really call it green beach?
The town of West-Terschelling is build against a line of dunes with the sea on the other side. That means that the beach is very nearby for the villagers. To understand why it turned green, you have to know a little about the Wadden Sea. It is a sea filled with mud flats.
To paint a picture: If the tide is right, you may be able to walk across the sea from an island to the mainland. The shallowness of the sea changes appearance every now and then. And some 150 years ago, a large mud flat grew attached to the south-western part of the island. Over the years, the old beach collected a lot of extra mud and slowly turned green with plants. Nowadays it almost looks like it was human-made. There is a nice green grassy area between the huge mud flat and the town. And on the edge of that field a very popular bar! (Can you really blame them with the sometimes amazing sunsets at their doorstep?)
The name of this bar? Pavilion the Whale. Anyone care for a steemit meetup there? ;)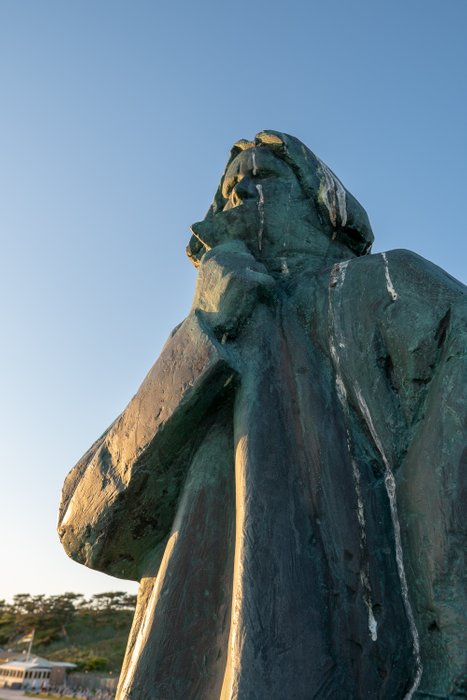 On top of a small hill near the pavilion, you will see a statue of a woman. She is staring into the distance of the sea, waiting for her loved one to return. It is a statue that you will see often on these islands. It is in memory of all the people from this island that never returned after sailing out of the harbour. It was just such a striking view.
On the same hill, there also was a telescope. Probably just there for tourists. But in connection with the statue, it felt a bit dark to me. "If I were her, would I be at this spot every day? Using that telescope to look for a sign of life?"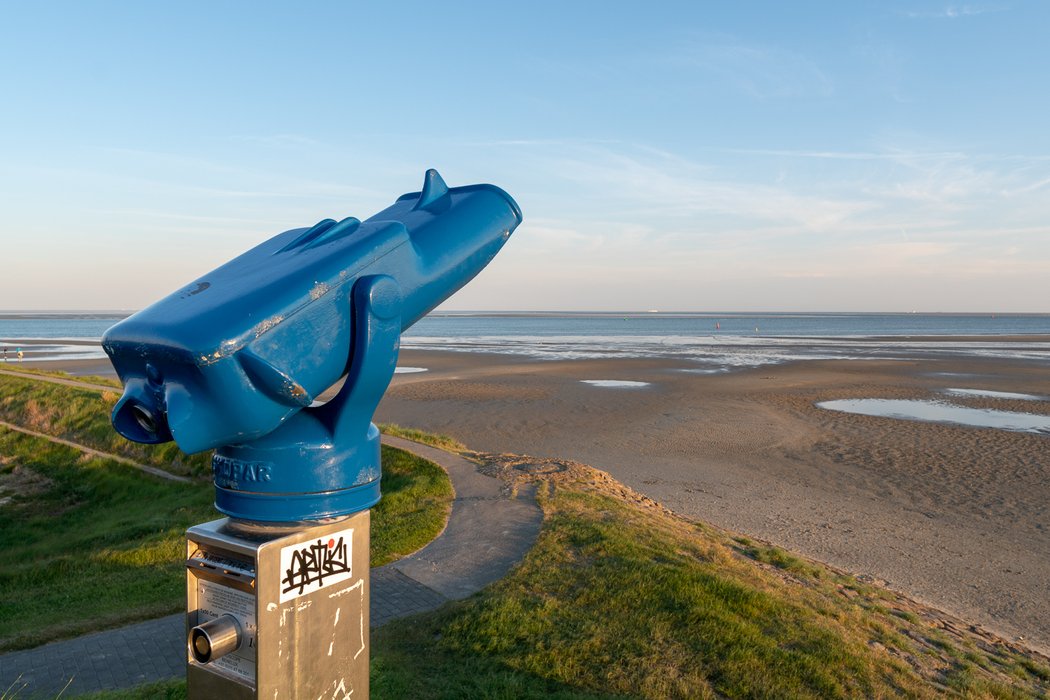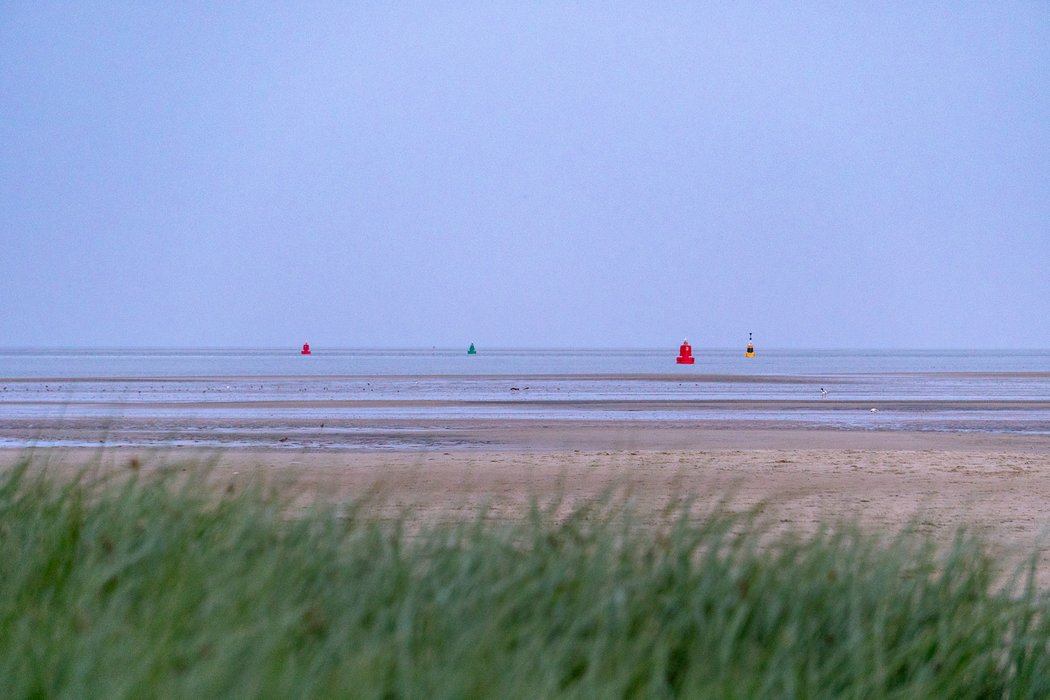 Staring into the distance
The harbour as the living breathing heart of Terschelling
When I was walking around the harbour of Terschelling, it was almost like a neighbourhood picknick was ongoing. Every boat seemed to have their own party going on. People at the decks talking, drinking and the occasional BBQ did its job. I almost became jealous I didn't have a boat like that (Or a boyfriend with a boat and a sailor's look.... yum!).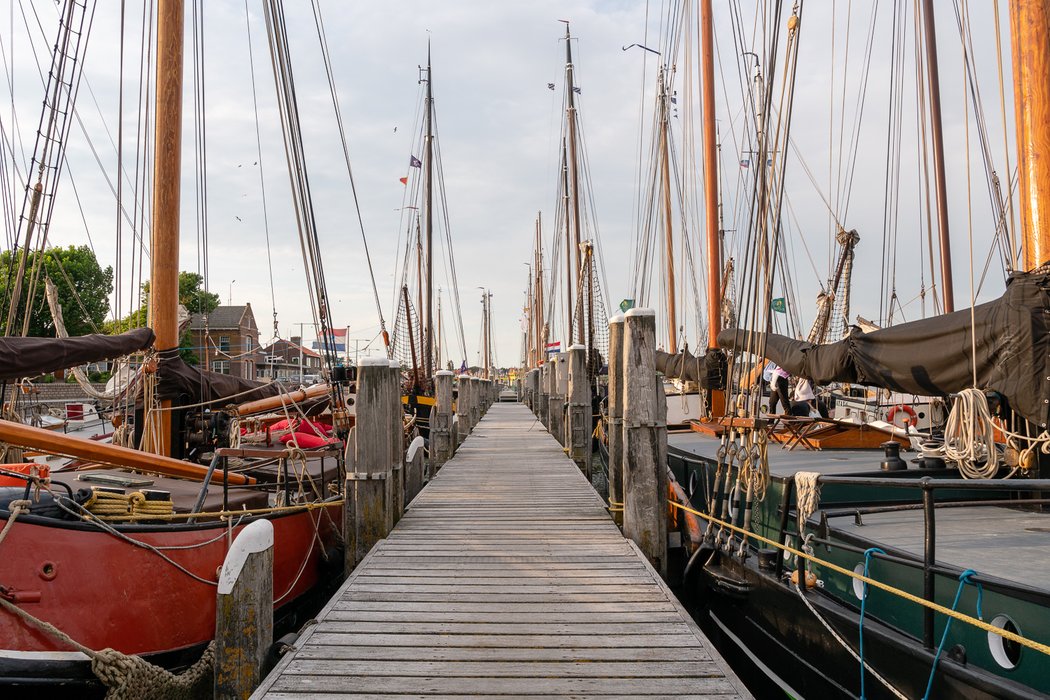 Nice boats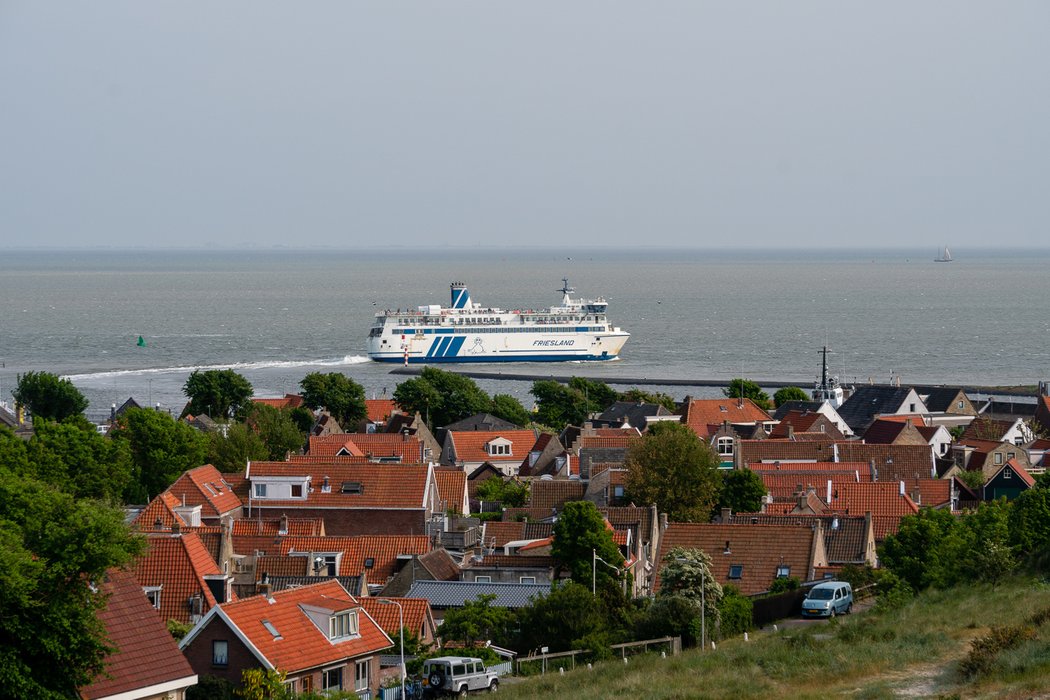 Big ferry boat that dropped me off
Behind the dunes, north of West-Terschelling
The valley of the dunes. It almost sounds like a tv-show title. But behind the primary dunes, a watery valley with small dunes is formed where you will be able to see a lot of birds. While Terschelling as an island is pretty small, it is amazing that you can see so many different landscapes over here. I drove my scooter through a small forest to arrive at this spot where I saw birds everywhere! Unfortunately, I don't have a birding passion nor camera that is capable of zooming in that much. So I have no clue what I was looking at.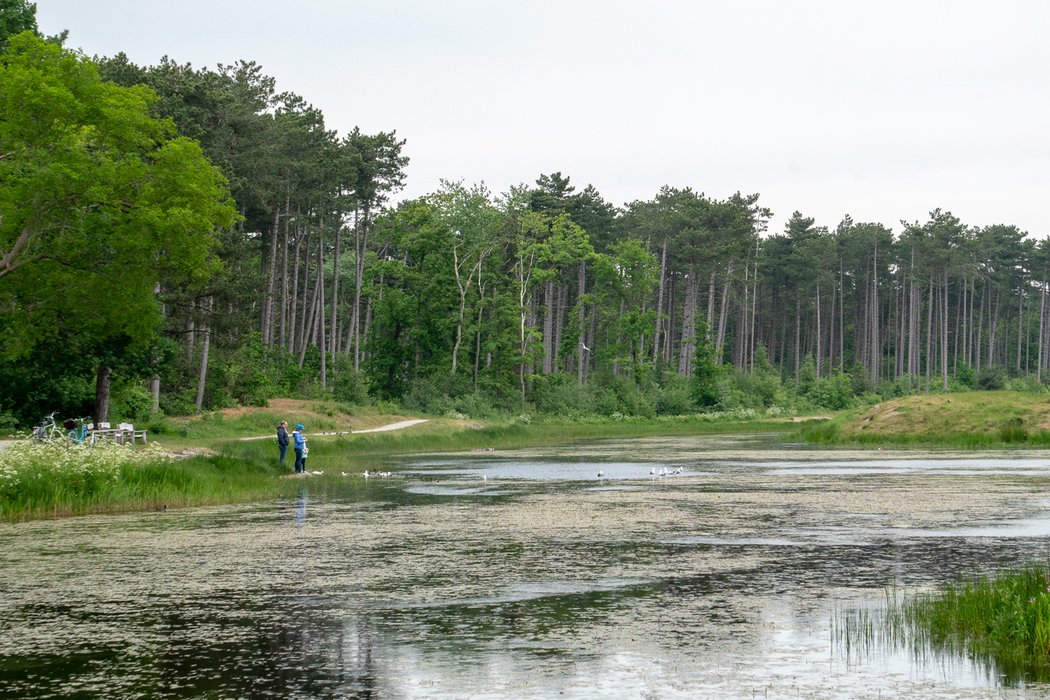 Doodemanskisten (translated: Dead man's coffins)
Driving there on my super quiet electric motor scooter was a lot of fun, as long as I didn't have to worry about my battery going empty. And everything was fine in the end! I felt very Zen at some point and even ran into the most amazing little house that I could find there. I started dreaming:"How would life be if I lived there". But I know I'd get bored soon enough and living on a small island isn't a smart thing to do then 😉.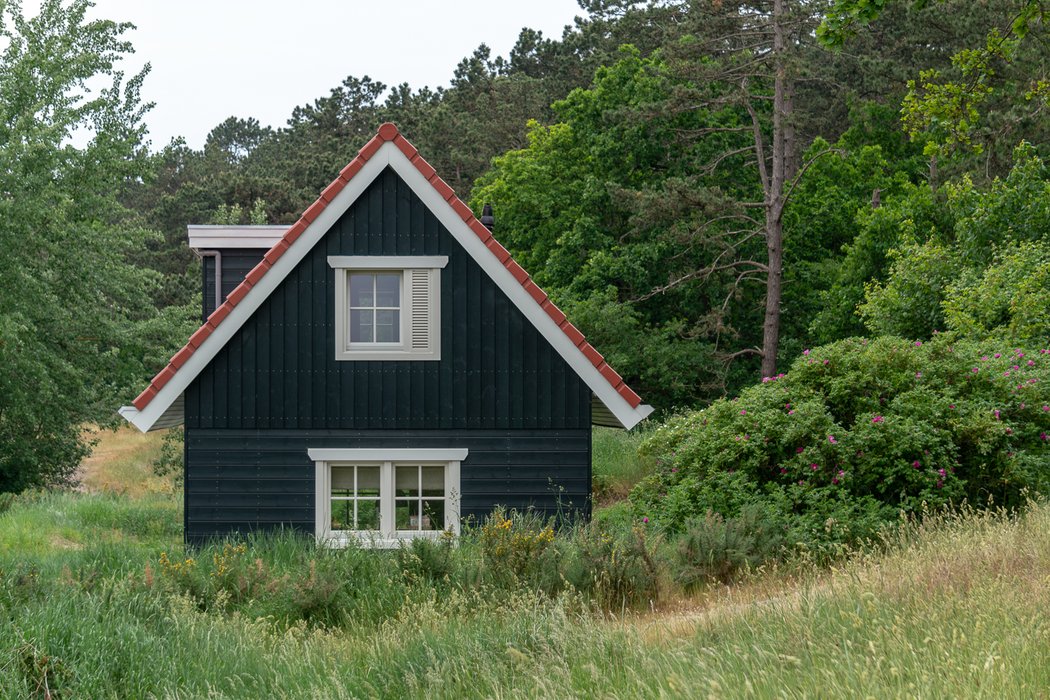 Last but not least: the Boschplaat!
So before I finish... An update about Terschelling isn't complete without mentioning the Boschplaat. However, I already wrote a lot about that in my blog about my failed milky way shoot. So I'll conclude with one of my favourite pictures of this trip... and you have to watch it closely to figure out why that is...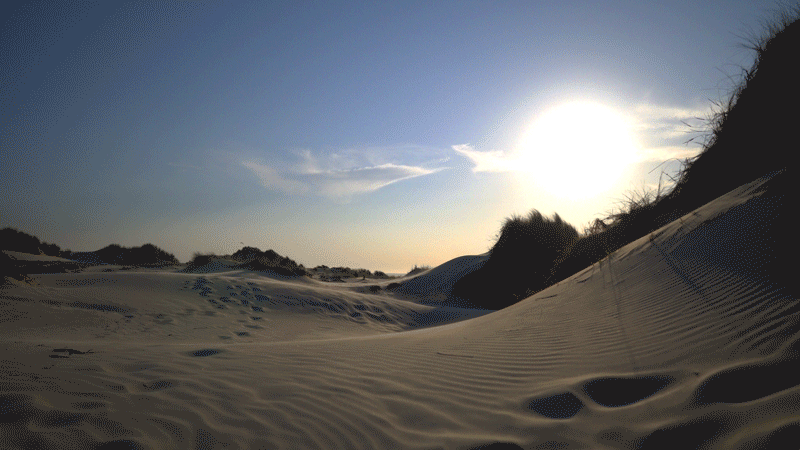 Watch again, look closely
Don't forget to check my (5) other posts about Terschelling: A random abandoned house, my failed timelapse, a decent hyperlapse of the lighthouse, my failed milky way shoot and lastly, some drone footage

More in this series: