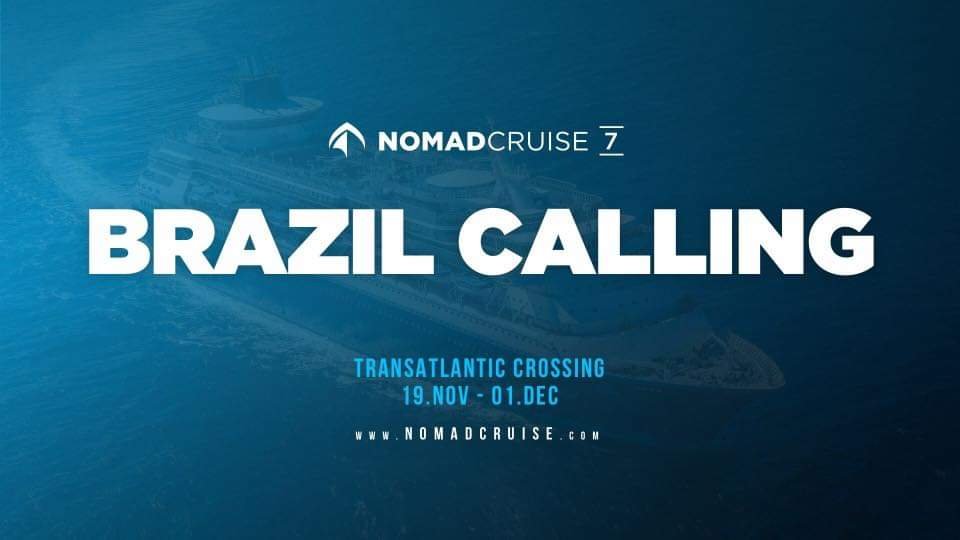 Source
Did I want to see some proper whales? No, that wasn't the case. It was time for the 7th Nomad cruise to go on its transatlantic trip and I needed to be on that!
The Nomadcruise is just a brilliant thing! It is a multiple day conference on a cruise ship. This time there are almost 500 digital nomads (or wannabees like myself) on board to share skills and learn from others. But also to party with friends and sunbath near the pool.
It feels a little like the SteemFest atmosphere for me, because of the return of a lot of alumni every time. Right now, every half year there is some sort of cruise happening. Sometimes exploring the Mediterranean and this time crossing the Atlantic Ocean from Spain to Brazil.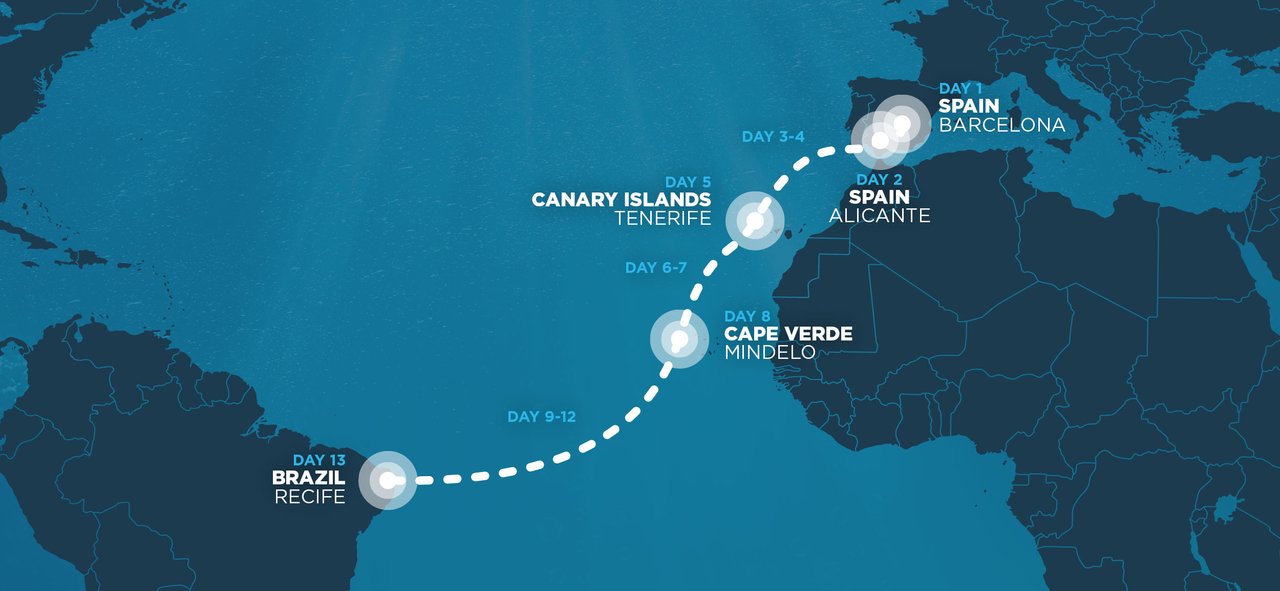 Source
After joining NC5 and NC6 (The way the "insiders" refer to past cruise editions), I decided to keep joining all the upcoming cruises (as long as I could afford it). I made some friends and since a lot of them are travelling most of the year, it is a lovely reunion where we can catch up, learn and have a bit of a vacation too.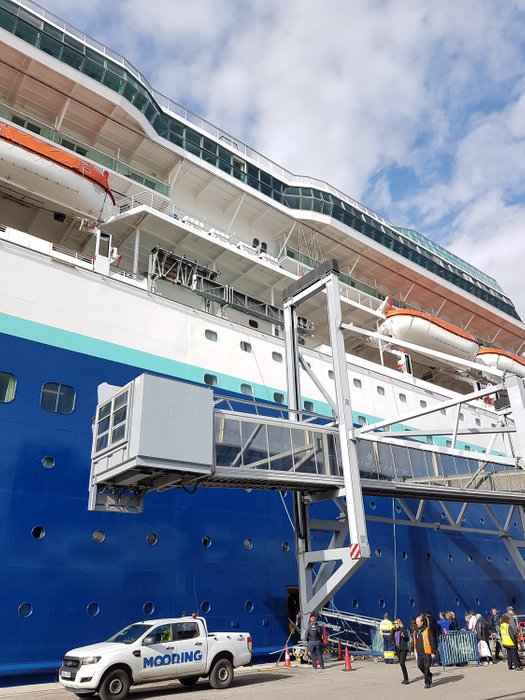 A few days ago, the boat would leave in Barcelona. On Facebook, the buzz started building weeks before. "When will you arrive in Barcelona?", "I so want to catch up!!", "Who wants to share an Airbnb?", "Are you excited about the cruise?", etc etc. People organised meetups days before the cruise would even start and the returning goodbye party the night before boarding is famous for being the epic start of the trip.
The first days on the boat are overwhelming. But, I am happy that after 2 cruises, not everyone is new to me. A lot of hugging is involved and sometimes you don't know how to catch up with everyone you run into. The plans for acro-yoga are made and jam sessions start happening. And with all the meetups going on, this is the time that FOMO (fear of missing out) hits you. It just is impossible to do everything without killing yourself.
So far, it has mostly been about learning, catching up and avoiding seasickness. The weather hasn't been on our side so much with the boat rocking a bit too much sometimes. But they say that after Tenerife it will be better. Just so you know, I am currently writing this from my cabin while the boat is in the Tenerife harbour. And it does look like the weather might improve.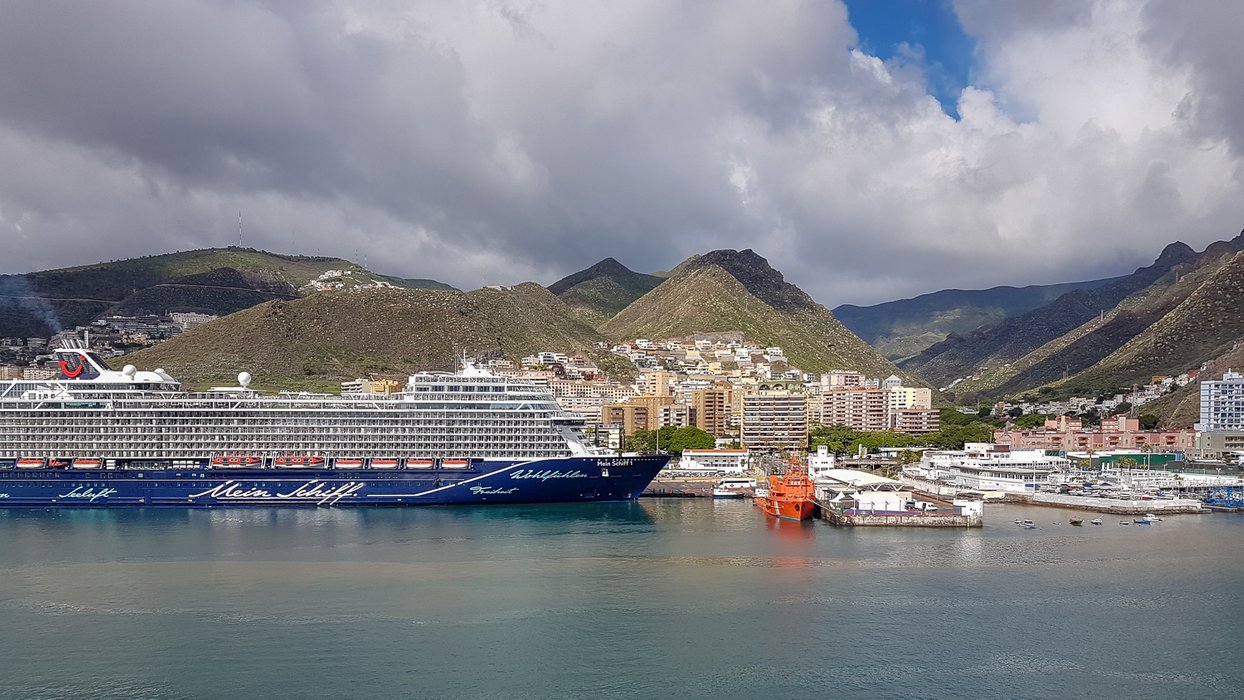 The view from my balcony
"Why are you not exploring Tenerife?"
A transatlantic cruise comes with a terrible wifi connection. These whales just don't need any internet, so they haven't figures that out yet. You pay lots of money per day to have a minimal connection. So most nomadcruisers would use this time to disconnect from the internet and reconnect with people. I never feel like disconnecting so right now, I enjoy the 4g that I have and the quiet time with many of the nomadcruisers being on excursions. I will explore Tenerife another time.
I placed my GoPro on my balcony so I can stay inside. This time is the first time that I spoiled myself with a junior suite (with balcony). My me-time is precious to me and is easier to do when you have an amazing view from your room with fresh air just outside a sliding door. I could stand on my balcony naked, taking a photo of the sunrise, and go back to bed if I wanted. The luxury!!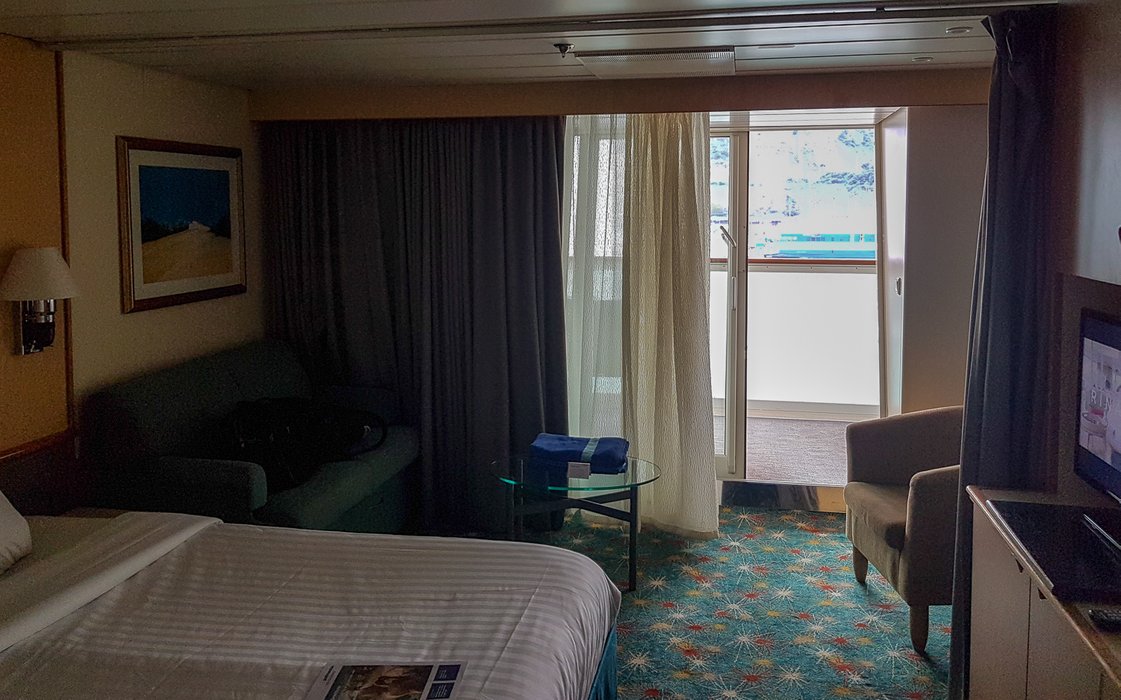 Right now, it is lunchtime. I should walk to the buffet and get myself a bit of a healthy meal. This compensates for the delicious desserts they have on board. During the evening, the nomadcruisers will all sit together in the restaurant. Every time with different people at your table. But also with a bit of a tradition. The Ceasar Salad! It looks terrible, but it is one of my highlights of these cruises! And I am not the only one who likes them! ☺️.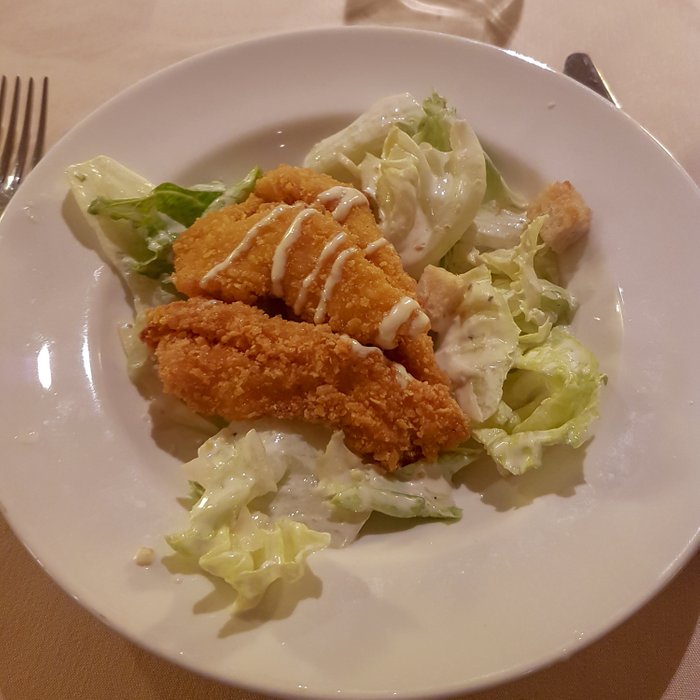 While I am in the harbour, I enjoy the internet while I can. It will be 2 full days at sea before we reach Cape Verde. And then another 4 days filled with talks, meetups, brainstorms and other activities before we will reach Brazil. Don't think the cruise will end there then. After a few cruises, I learned that it kinda only starts after we receive our destination. The weeks after, people still meet up and have the tendency to travel in groups. Slowly, people will follow their own plans and disappear. My plan is to fly to Patagonia and leave the bunch behind. It will be hard to say goodbye, but there will always be Nomad Cruise 8