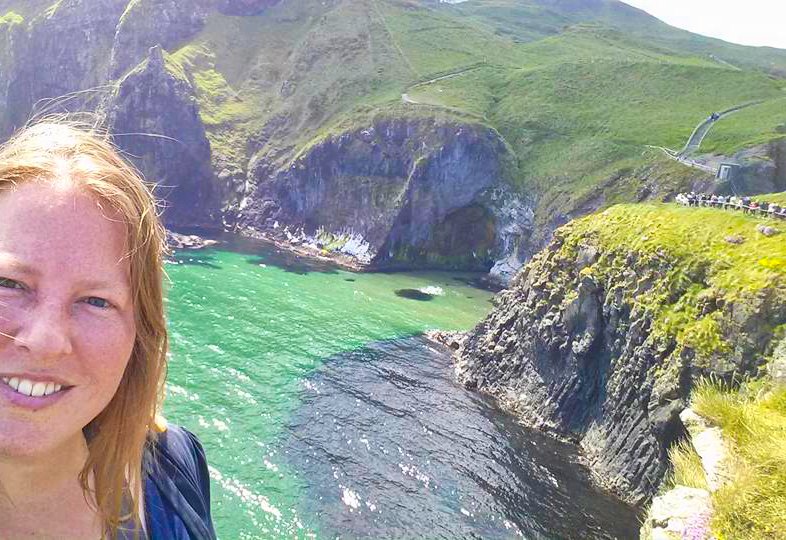 It was only a couple of weeks after I moved to Ireland that I decided to take a trip to the north of the Irish island (so really the United Kingdom, but still Ireland). Not because of Game of Thrones (you should if you are a fan). But just because I could and it was a bank holiday weekend.
As part of my northern adventure, I visited the Carrick-a-Rede Rope Bridge, a super weird tourist attraction.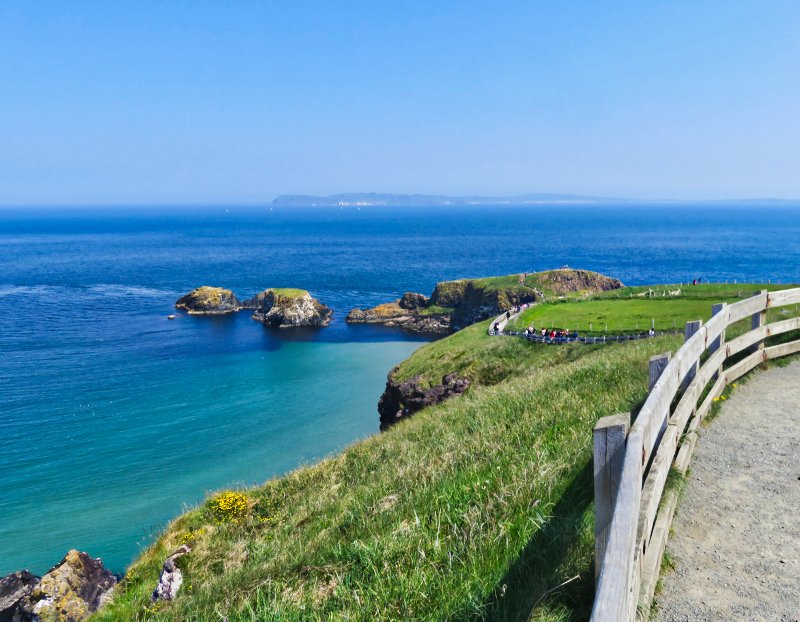 We were dropped off at a parking lot. "Just a small walk, see you later", the driver said. But was it really? We could see people follow a path to some rocks in the distance. And the path just went on and on and on (we were in a bit of a hurry, so you get nervous when that happens). The weather was amazing. The bright green grass almost hurt my eyes.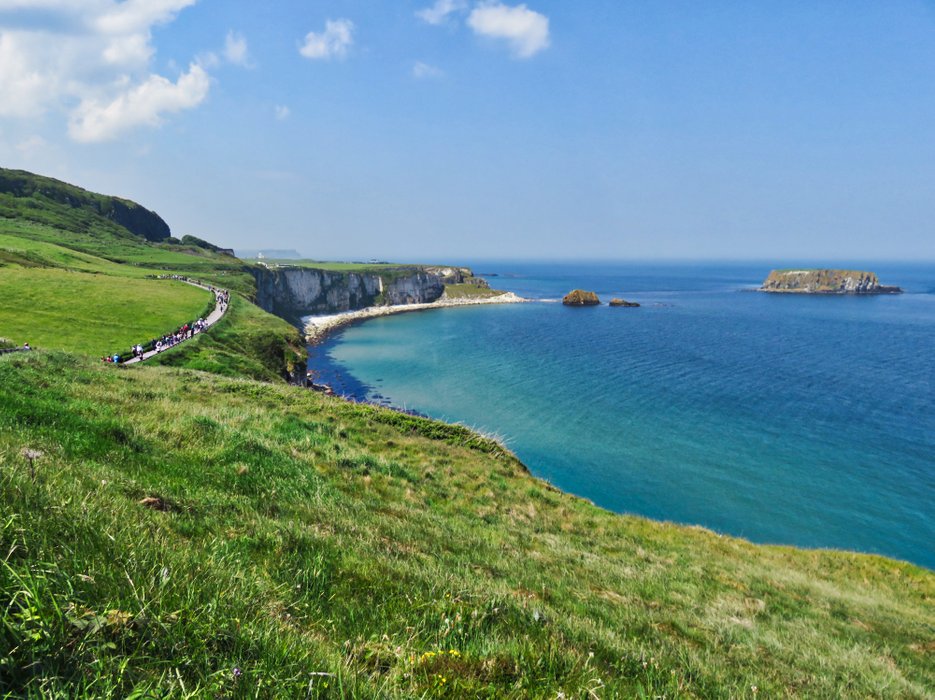 After a while, I looked back at the distance that I had already walked. The view was absolutely gorgeous and I wished that I had more time to stand there and take it all in. I snapped a quick photo and continued to "the bridge". By this time I had figured out that this bridge is only 20 meters long, but hangs about 30 meters above the sea. My doom-scenario inner voice told me that I would probably walk all the way there to not have the guts to cross the bridge.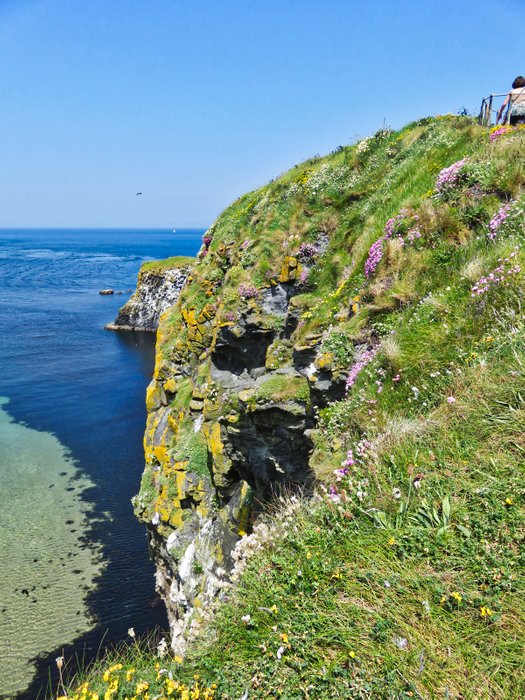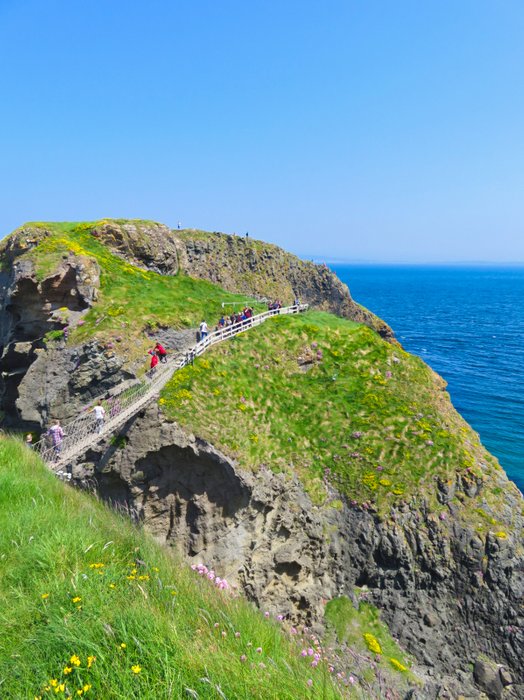 ---
Closer to the bridge, I could see people cross it. It didn't look that strong a bridge, but stronger than I expected from the term "rope bridge" (By now, you probably have learned that I hardly do any research before I visit a location). The queue was enormous and the long wait began. 25 People in one direction...25 People in the other direction. And "No stopping on the bridge to take a photo!".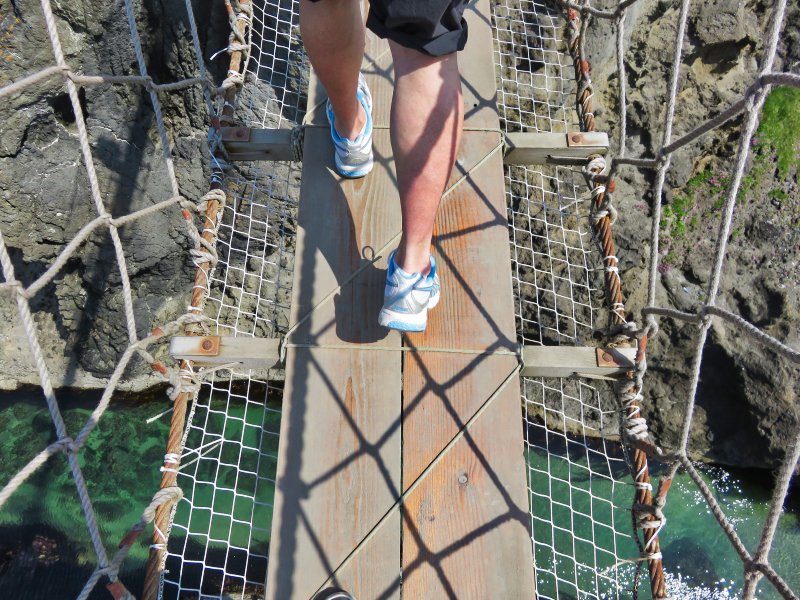 So you go to this amazing rope-bridge and when you are on it, you are not allowed to make a selfie. I hated it already! So I snapped a quick photo of the feet of the woman walking in front of me and quickly decided to look up instead of into the water. "Man, that was deep!"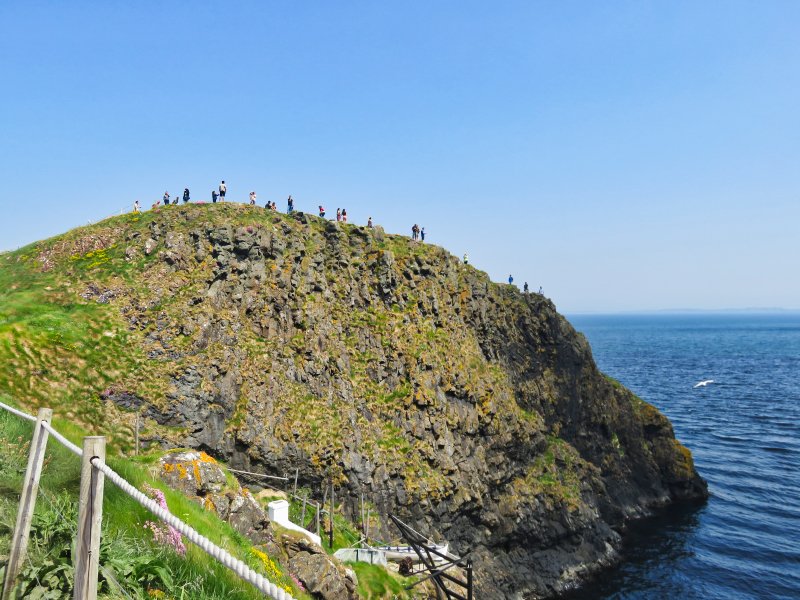 There isn't much going on on the island. I just don't get why fishermen would have build bridges to this small rock for over 350 years! It is fun and quiet, gorgeous and peaceful. I would build my house there if I could. But it is just a large rock with grass and amazing views.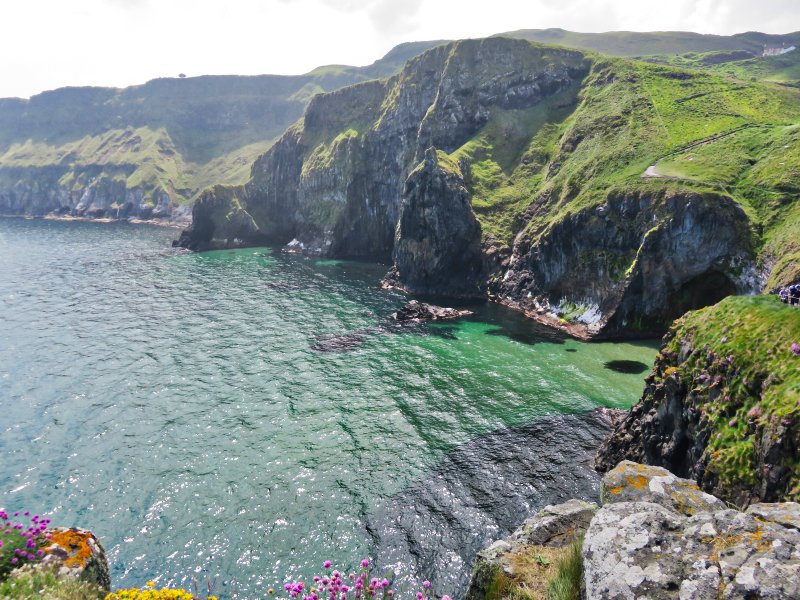 View east to the mainland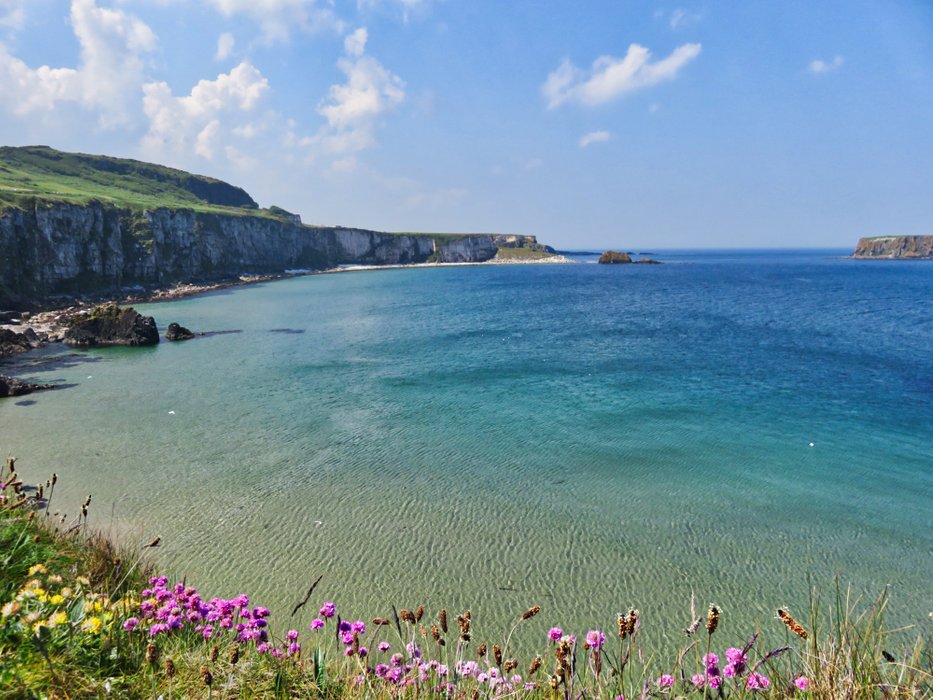 View west to the mainland (parking lot in the distance)
So after some 15 minutes on the rock, it was time to head back. There was another queue at the bridge that took a long time. That left us no other option than to run back to the parking lot to catch our bus. We were there 1 minute before the agreed time. The bus driver was gone... But that is for a different story.

Also in this series:
Europe series:
My California series: