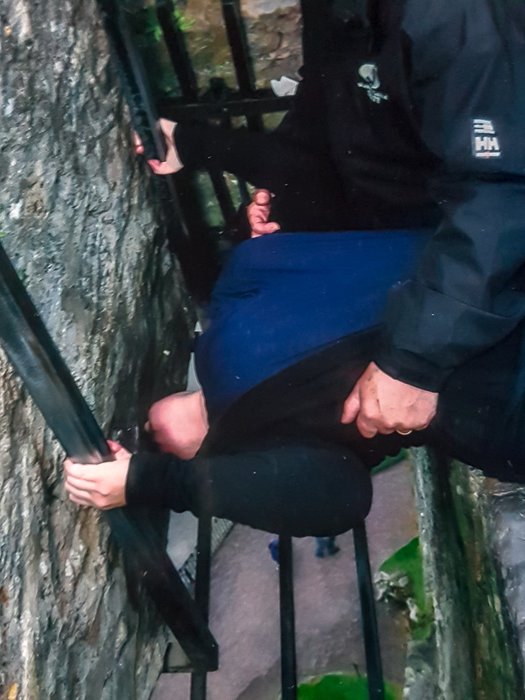 So gross! But proof
Due to some major feck ups during my trip to Northern Ireland (Only a small glimpse of that in this blog), I was given a free day-trip to anywhere in Ireland. And of all places, I picked Blarney Castle.
You know... I'm not really good under pressure. I went to the office to complain about the earlier situation. I was fully pumped and had my story ready. Had a list of things that I could add to the discussion to make my point. And 1 minute after telling that I was there to complain the guy at the desk already offered me to book something for free (it was his last day anyway, he didn't care at all. I could have booked 5 free trips if I wanted to). That happened just a little too quickly for my brain to process, I didn't think and booked one of their least interesting trips...
It took some time before I finally went. The day I was supposed to go, I cancelled because I wasn't feeling too well. And because it was free, I didn't really care about missing it. But then I received an email when I wanted to go instead. There was no way around it... I had to take the Blarney tour, if I wanted or not!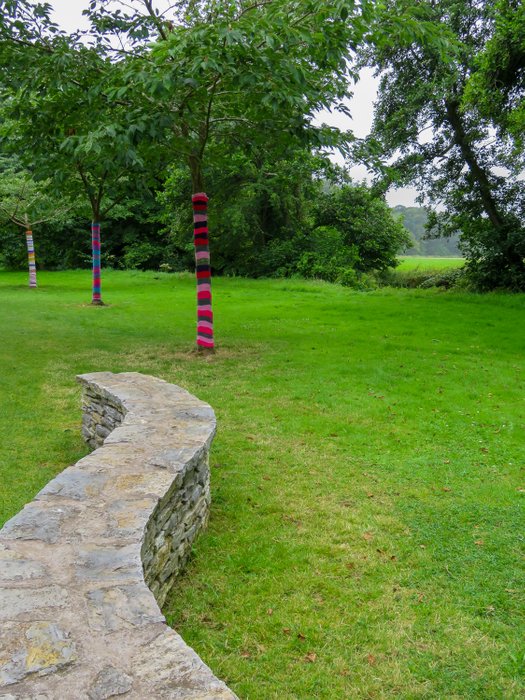 Colourful crocheted trees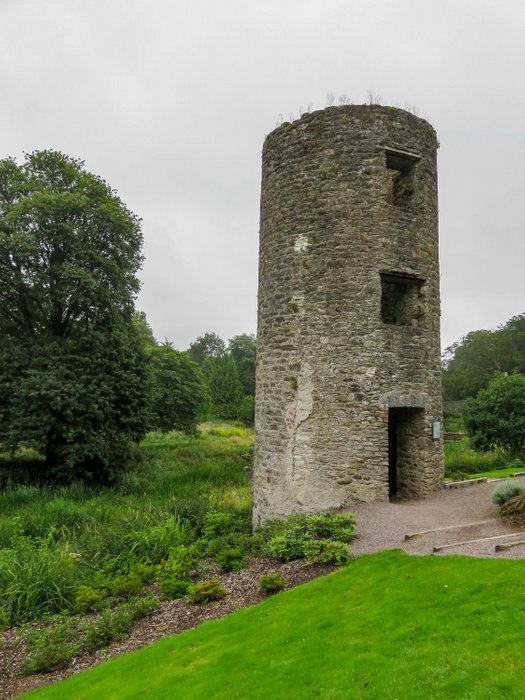 A small tower in the Blarney Castle garden
So I got on the bus that drove south from Dublin, all the way to county Cork. Being on the road is maybe my favourite part of these trips, to be honest. If you're lucky, you have a nice tour guide that has a lot of interesting things to tell and has a good sense of humour. While the guy (often a man) drives, you look out the window and see the world pass by. You can look at it as an expensive way to meditate... On a road that wasn't really that much needed but still funded by the EU (Yes, I am slightly bitter here. They should have asked for a train station at the airport instead!).
The weather in Cork wasn't good (which is kinda normal near Cork somehow). The sky was grey but it was dry! So we got off the bus and started walking towards the castle. On my way there, I noticed the crochet artwork on the trees. It was colourful and all but it confused me. Yes, with the depressing weather it kinda made everything look better. But why here and not in a city that could use this against the stone overdose?
There were a few options for exploring. The garden & caves looked promising, but if the castle and Blarney Stone would need some serious queueing. So I decided to do that first to not run out of time. "The caves can wait, right?"
The queue for kissing the Blarney stone was so long, it started at the entrance of the castle. Step by step we came closer to the stone, shuffling through the castle. This way we had plenty of time to see all the corners of the interior. The crocheting had also taken over the castle, with some colourful windows dressing. It didn't keep out the cold or rain or anything, but it looked nice. I wondered if it was the result of a sudden act of woollen graffiti or that it was placed there with the consent of the castle-manager. Though, much better than the boring grey skies!!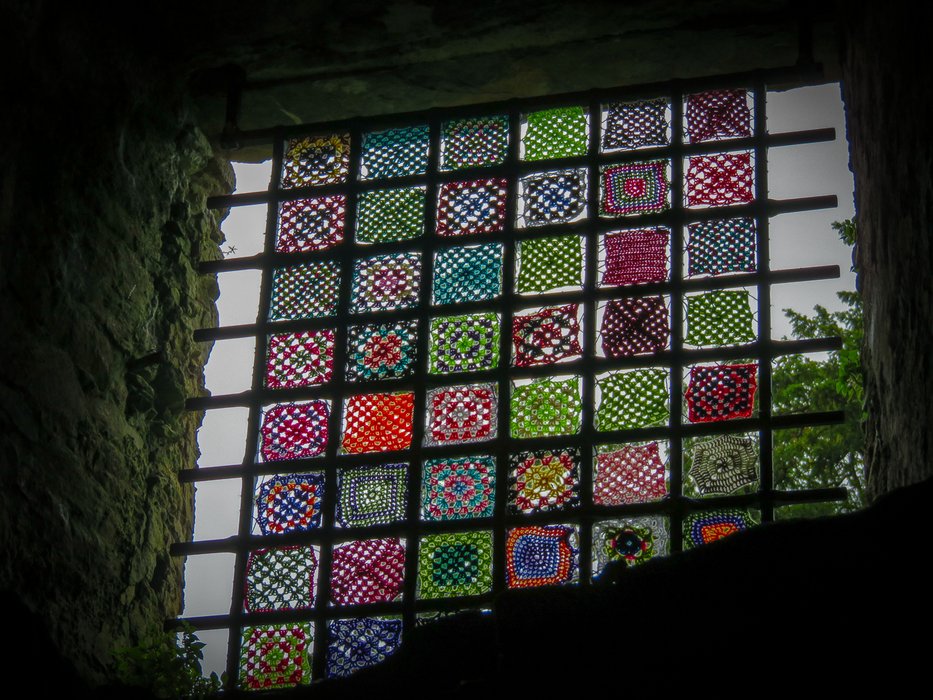 More wool!
We were not even close to the stone yet. Why would all these people queue for that? I know why I did, I normally just go stand in a queue when I see one. But what's so special about this stone?
According to legend, kissing the stone endows the kisser with the gift of the gab (great eloquence or skill at flattery). source
There are multiple stories about the stone and the legend of it's power. It's funny that among those stories there is always a version with the British stealing something "powerful" and then the Irish taking it back (The Lia Fáil on Hill of Tara has one of those stories too). I'll go with the story of a goddess telling the builder of the castle to kiss the first stone he saw for help in a lawsuit, which he won after a convincing plea.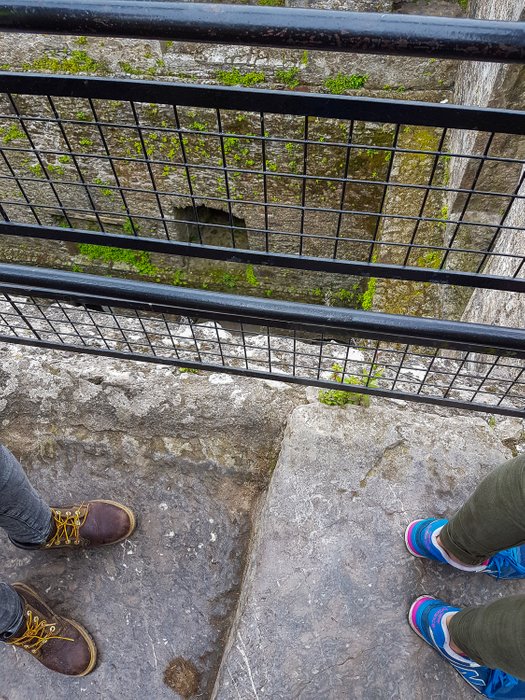 I was finally on the top floor. I could see people actually do their thing. You somehow had to lay down on your back and bend over backwards (literally) to get to the stone. I started wondering if they would actually clean the stone after each kiss. My mind turned this stone into a Herpes party town, all of a sudden.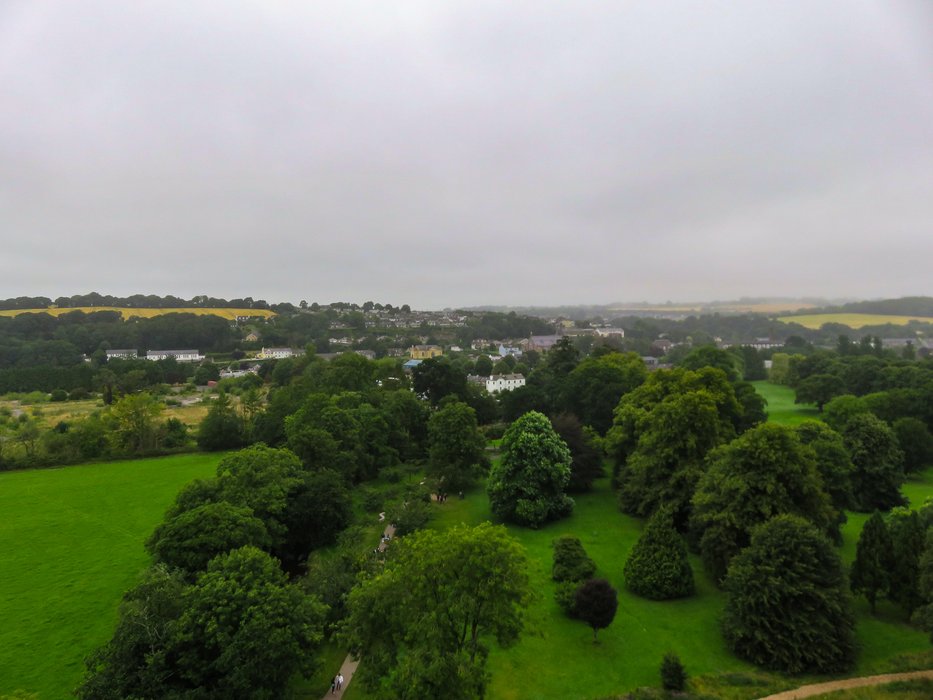 Pretty nice view though!
While I enjoyed the views from the roof of this medieval castle ruins, I learned that there were safeguards installed to make sure we wouldn't fall down. While you may think that that would make me feel safer, it didn't. Up till then, I hadn't realised there was a huge gap underneath the stone. And I am somewhat afraid of heights....
Getting closer to the highlight of the castle, people around me got nervous. Not because they were afraid to fall (the only death was a fictional one in "The Adventure of the Blarney Stone", that wasn't even an accident). No, people were nervous about the pictures. Some serious "Who would take a photo?" and "Please don't drop the camera" stuff was going on. I was alone and didn't want anyone to hold my phone. And I didn't think that bending over like Beckham would be a look that I would love to share with the world. So I was good...
But @r00sj3, who is the woman in the thumbnail then?
The people at Blarney are commercial... They have a photographer sitting next to the stone taking your shot while you fear for your life. Which you can buy at the exit of the castle.
So yeah... I did the whole thing. Asked the guy if he ever cleaned the stone and he showed me his cleaning gear. I got myself on the floor and did my best yoga move to get to the stone. It was deep... And you can't really reach it. But I did it. Didn't you notice by my eloquence writing (or how would you say that in English anyway?)?
Rushing into the gardens
I had been queueing for about an hour. Only to not really kiss a stone that only has magical powers in fairytales. I rushed down the very steep and narrow stairs to the exit to discover my glorious photo. It was the first time in my life I ever bought one of those touristy photos. And I don't regret it one bit since I can now share this moment with you guys!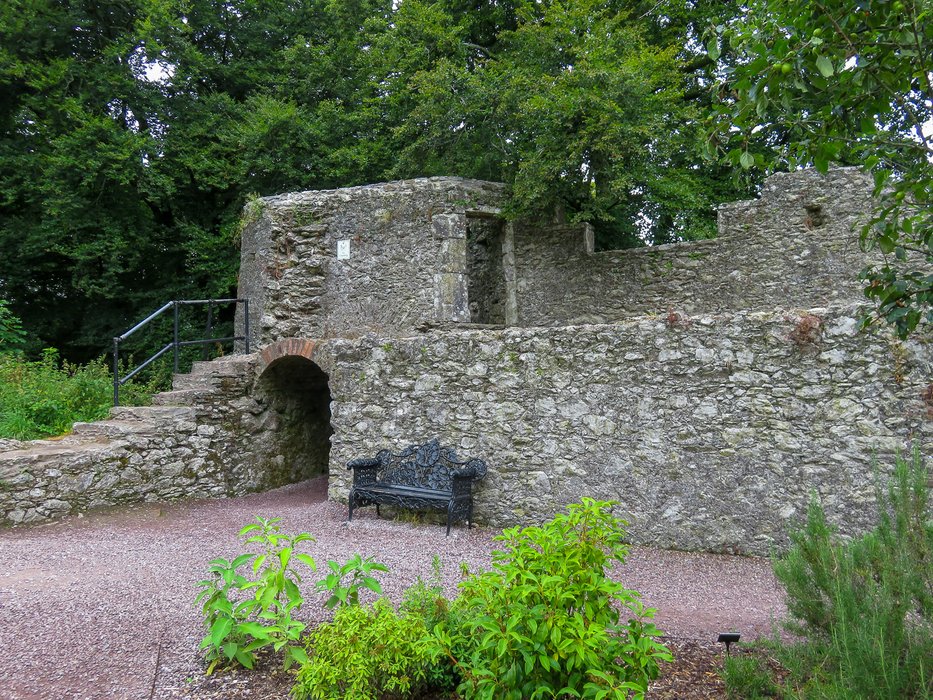 I didn't have much time for the gardens anymore. I was intrigued by the poison garden that they have. A sign warned me to not try anything dangerous out there. The plants looked pretty friendly though. So I kinda assumed that it was mostly to scare the children that would walk around there.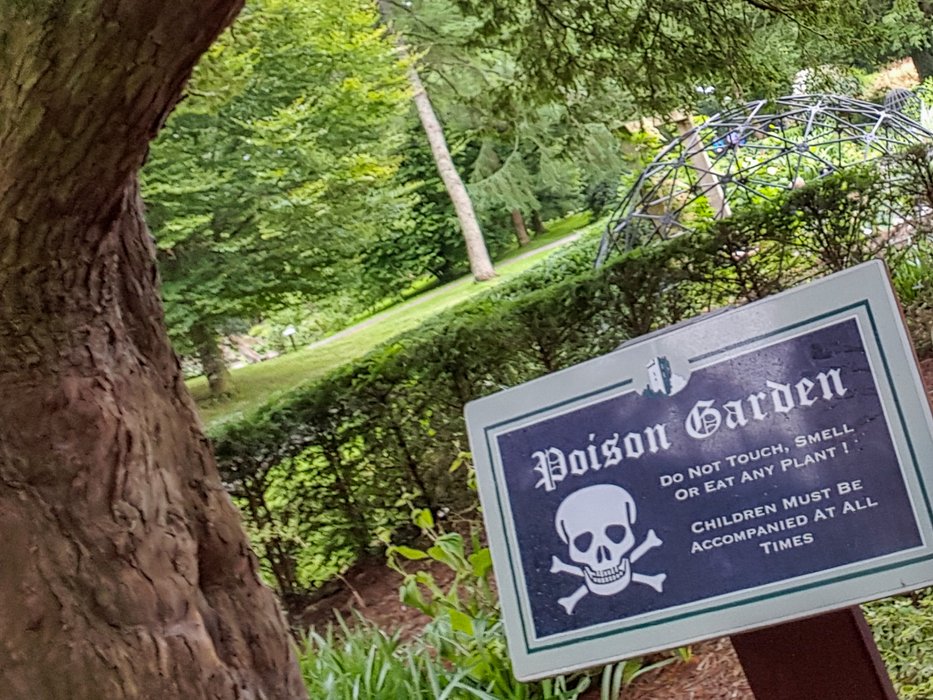 A bit further down the road, you would find the caves and some gorgeous rock formations. It was almost like it was a completely different location. The caves were a little too tiny for my taste, so I decided not to check them out on the inside. Instead, I took my final photos of the rocks and went back to the bus that was about to leave for Cork.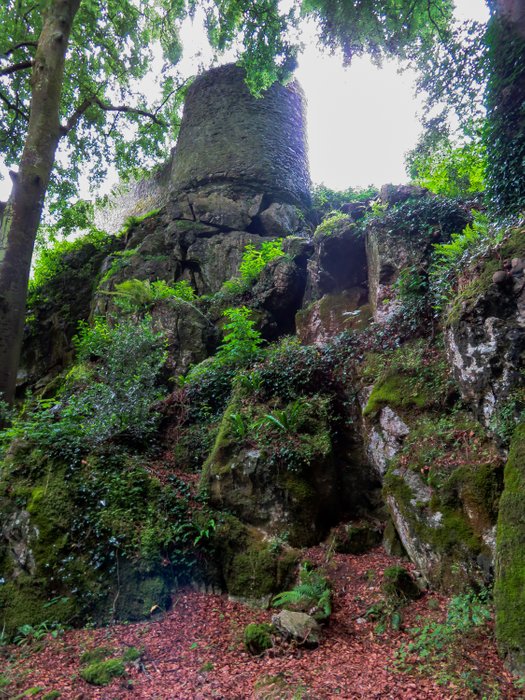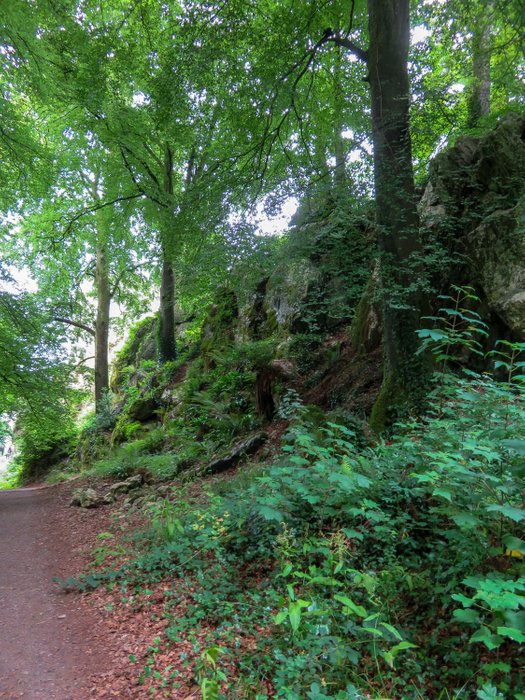 So yeah, I kissed a stone and I didn't like it. And clearly, this gift of the gab wasn't bestowed upon me... At least for this blog, it wasn't...

Also in this series: