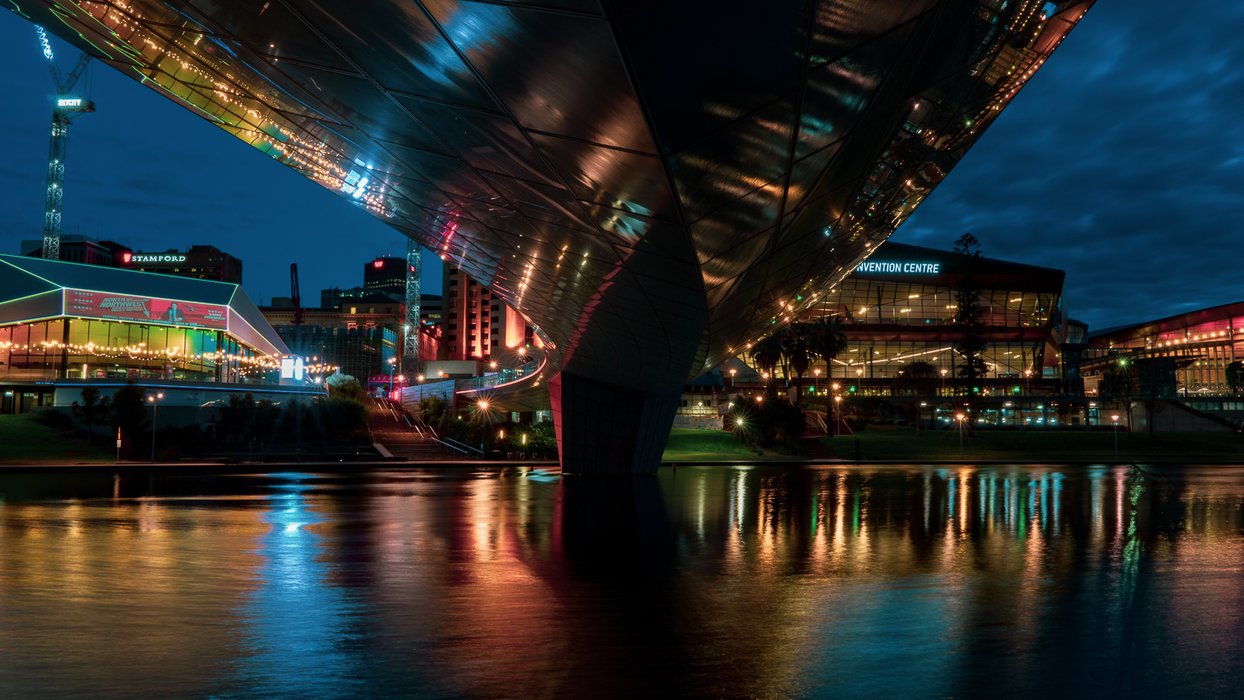 It was day 52 of my trip around Australia and to be honest, I was knackered! I hardly left my hotel!! The evening before, I had a mini meet with @mattclarke and @o07. And yes, that was in the hotel bar so no need for me to leave the hotel!! (woohoo, thanks guys!)
But yeah, I was about to leave Australia and fly to Singapore. And it would be embarrassing to not take some decent night shots of Adelaide before leaving. So I turned to the Riverbank Footbridge (which was only minutes away from my hotel... but forget I said that) with my camera and no clue what to photograph.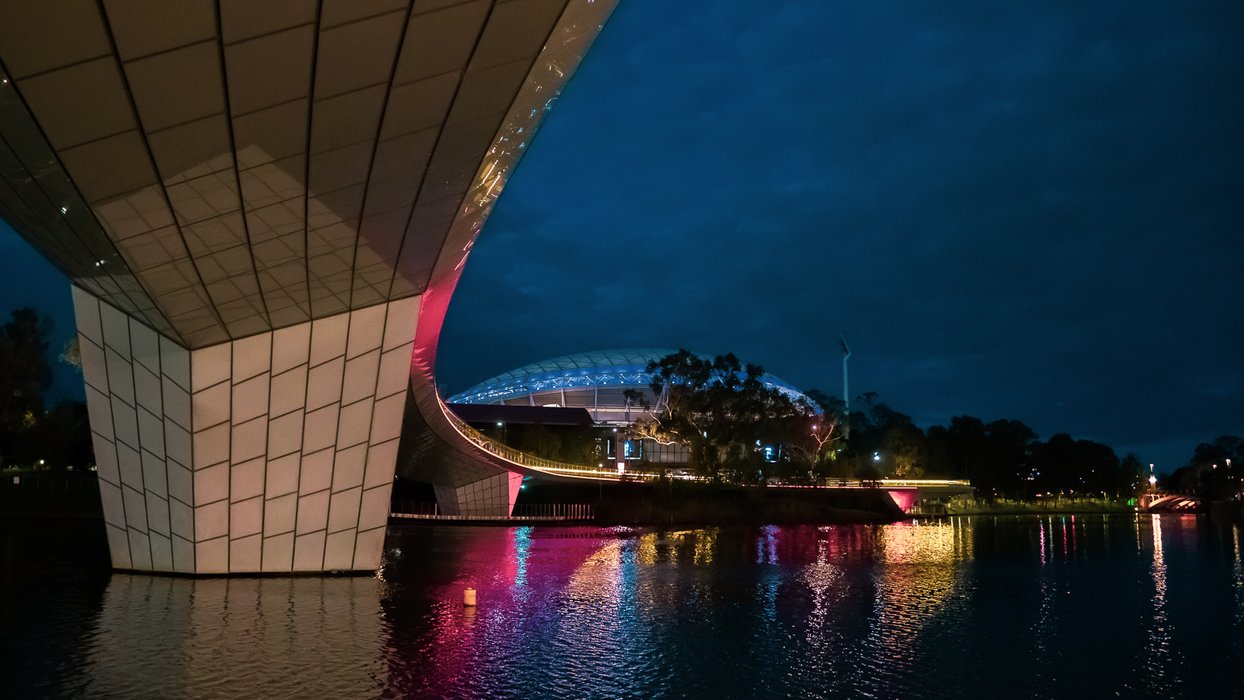 The Riverbank is just a gorgeous part of Adelaide. On one bank, you have the festival centre, the casino and the convention centre. And on the north side of the bridge, the Adelaide Oval was demanding some attention. The buildings are modern but not too extreme. And they give Adelaide sort of a unique skyline for a city that doesn't really have one...
But I believe the true reason for the beauty of the Riverbank is the curvy footbridge. I noticed the amazing reflections visible looking up at the bottom of the bridge and realised I was developing a bit of a soft spot for bridges. The lights from the south side bank bounced off the water and the bridge turning the view into a colourful display. I wanted to stay longer, but I was running out of time before it was going to be fully dark. And I still had to check out the other side and the top of the bridge.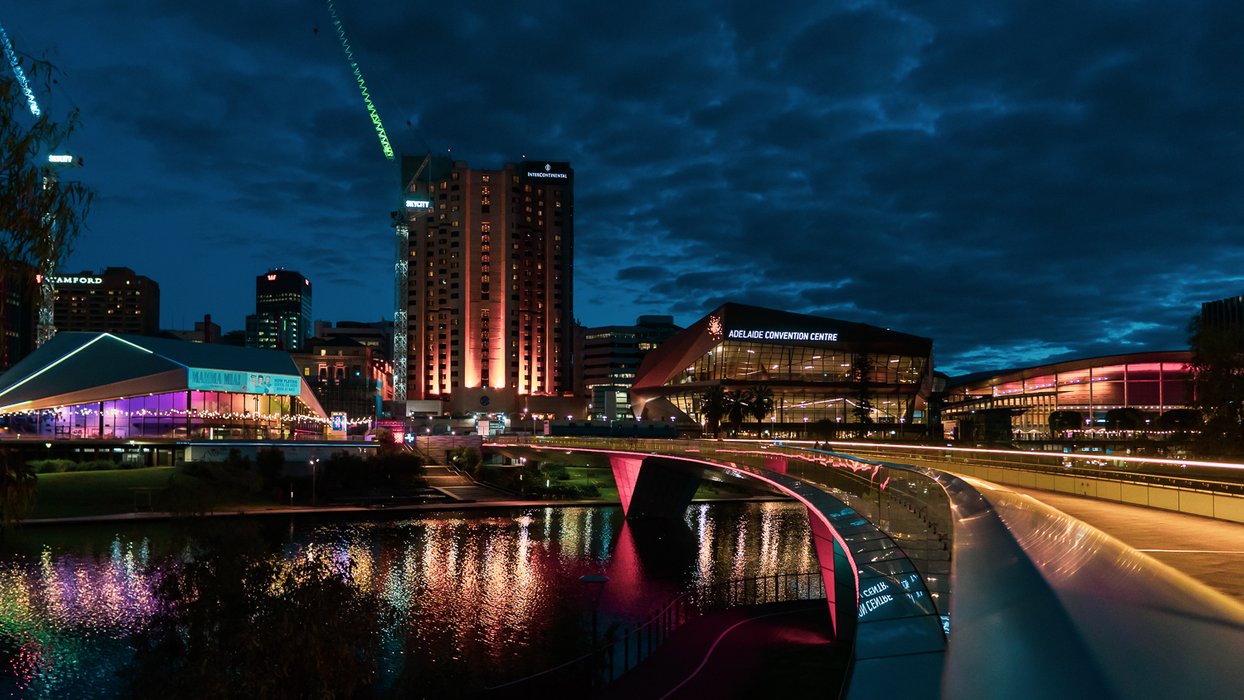 Very close to the footbridge, you will find the walkways underneath the King William Road. I would have absolutely missed this amazing spot if I didn't notice someone struggling to take a selfie there. The city placed colourful lights here in such a way, that it will make you feel like you walk through a rainbow when walking under the bridge. This made a somehow creepy and dark tunnel stand out and feel instantly safer. Smart move Adelaide!!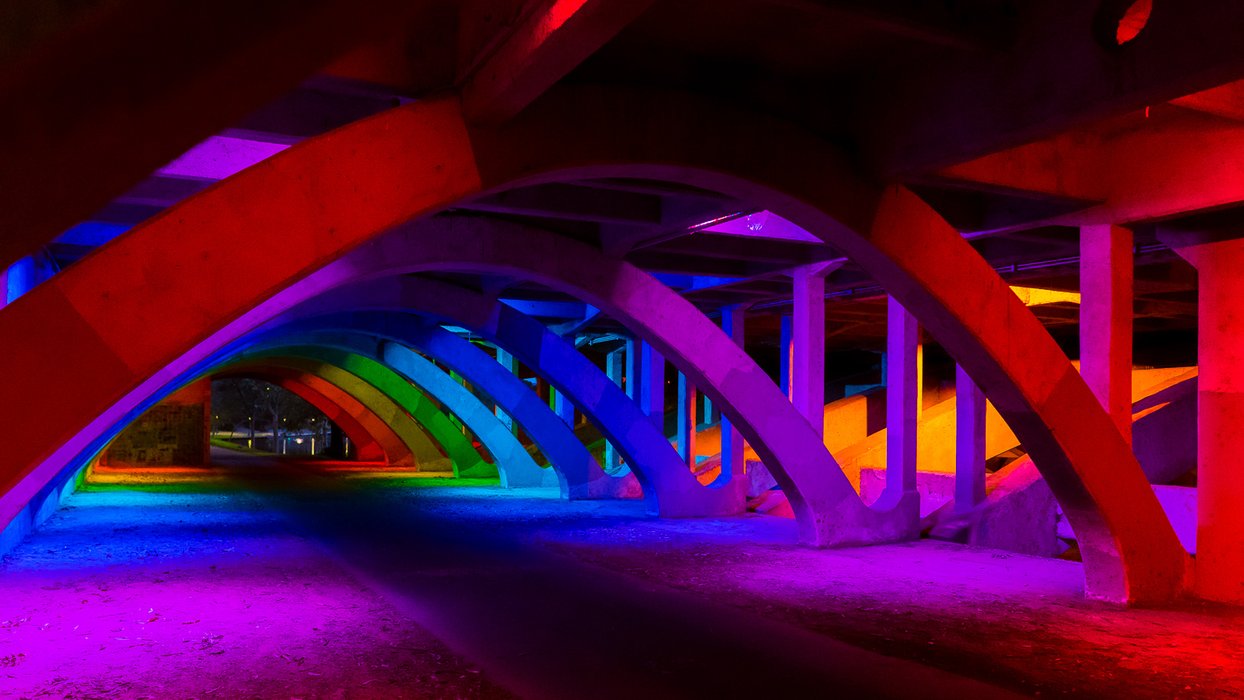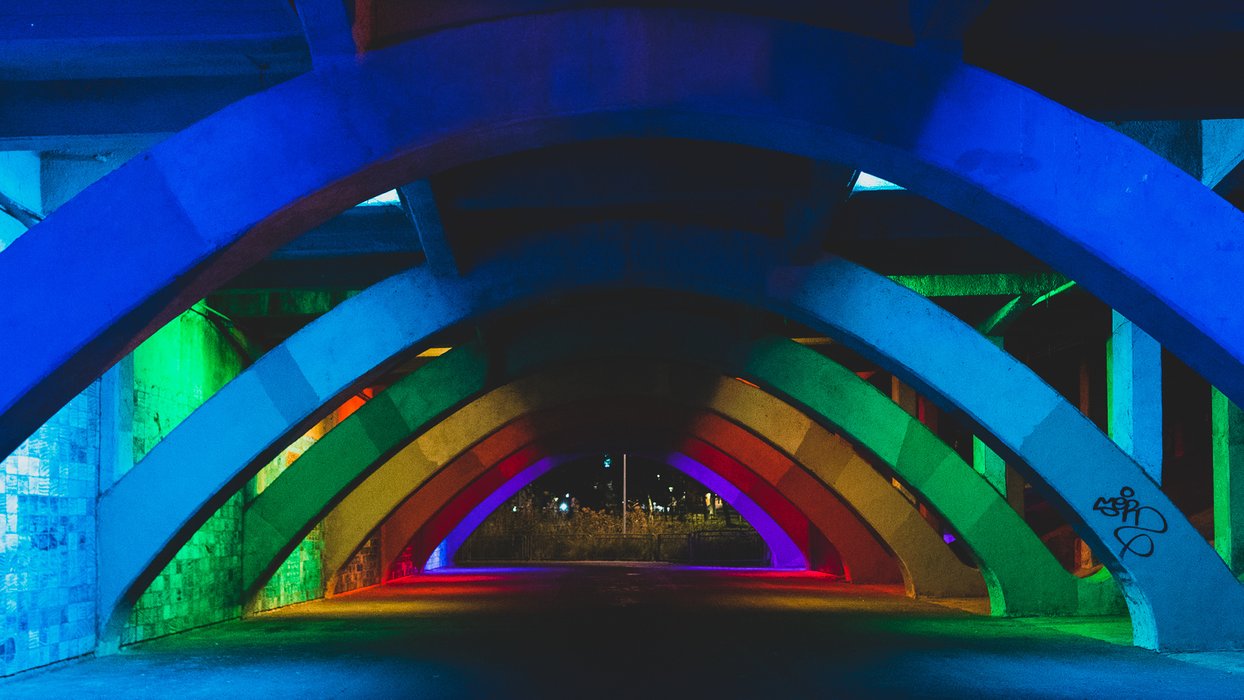 Of course, there is much more to Adelaide than just the Riverbank. But at night, if you're not a party peep going to Hindley Street, I'd say the Riverbank is the place to be. Just watch out for the ducks around here though. They can be pretty scary if you get too close to their babies!