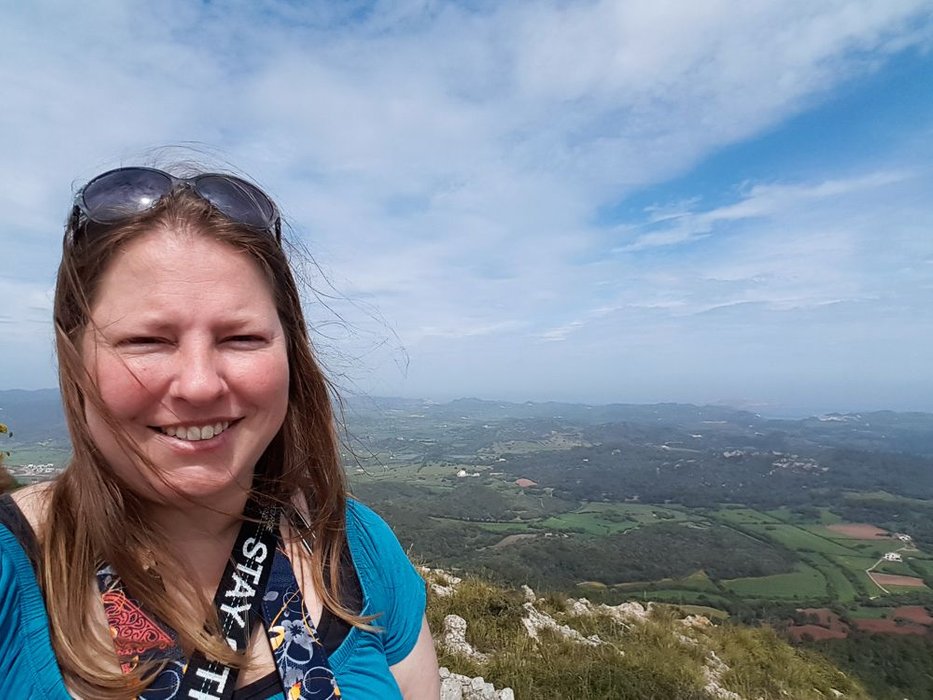 "Half day best of Menorca tour" was the title of this trip. The cruise ship docked in Mahón and the busses were waiting to show us around the island of Menorca, which is the second largest Balearic Island after Mallorca.
I had had no idea about the program for that day, but I wasn't too sure it would really show us the best that Menorca has to offer. The start, however, was promising. The bus passed an almost endless number of dry stone walls. Until then I assumed dry stone walls only dominated the Irish countryside. The interesting bit about it was that the way the walls are built seems to be a bit different from the Irish approach. Probably other types of stones to stack have that effect.
I totally forgot to take a photo of that because I was too busy with other things... Like, keeping my eyes open.
The white houses of Binibeca
The bus drove to the south part of the island, to Binibeca. In the small fishing village, we found a cluster of whitewashed buildings that felt a bit like a labyrinth while walking through it. These houses were designed in 1972 and when we walked through it, it seemed completely abandoned. But can you blame them? The weather wasn't that good and they probably get so many tourists walking so close to their homes every day, I'd find a different spot to get some peace and quiet.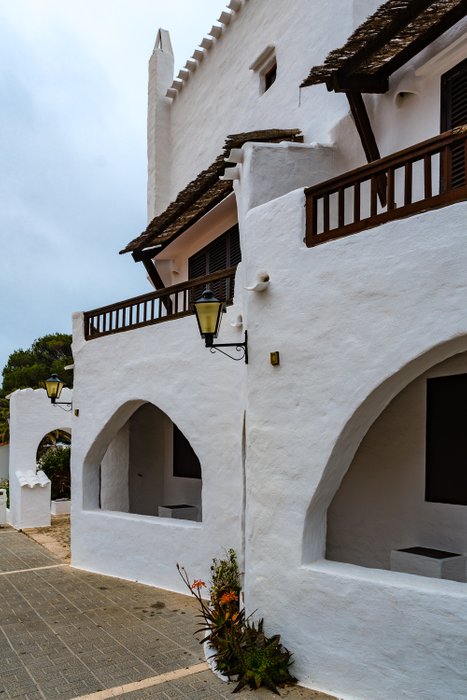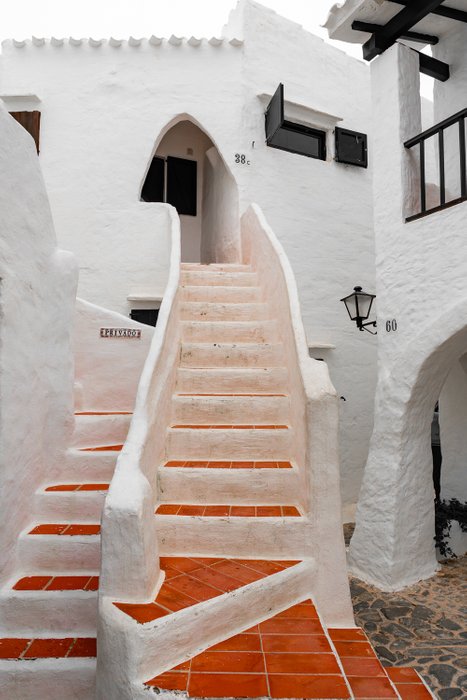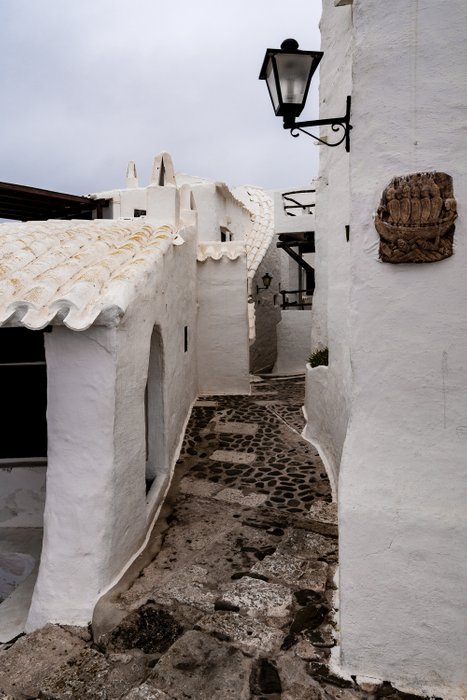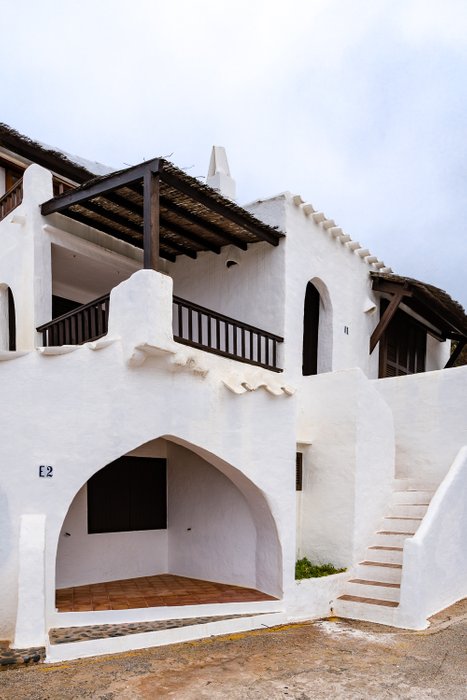 It was absolutely gorgeous though 😉. The houses were standing close to the water, overlooking a tiny bay. But that was about it. Nothing else going on here in Binibeca... NEXT!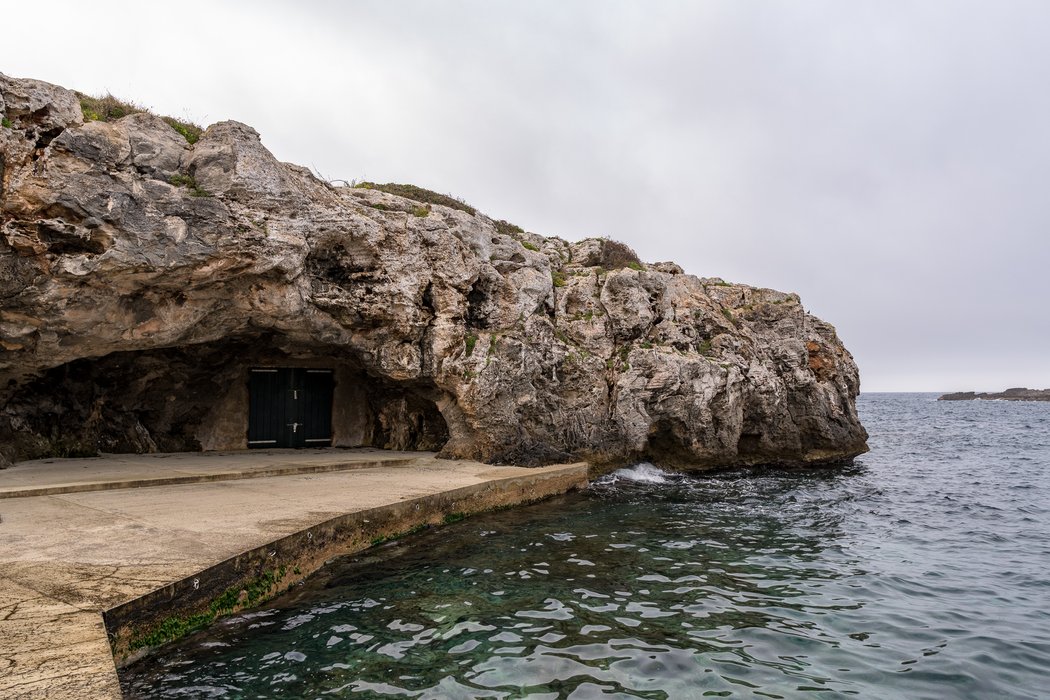 The views from El Toro
Our next stop was El Toro, the highest point of Menorca. On a clear day you will be able to see the entire island from the top of this hill. But the weather wasn't that great that day. The Mediterranean weather wasn't in our favour during most of the cruise, though. Something that even is harder to swallow when you hear that the weather at home is amazing!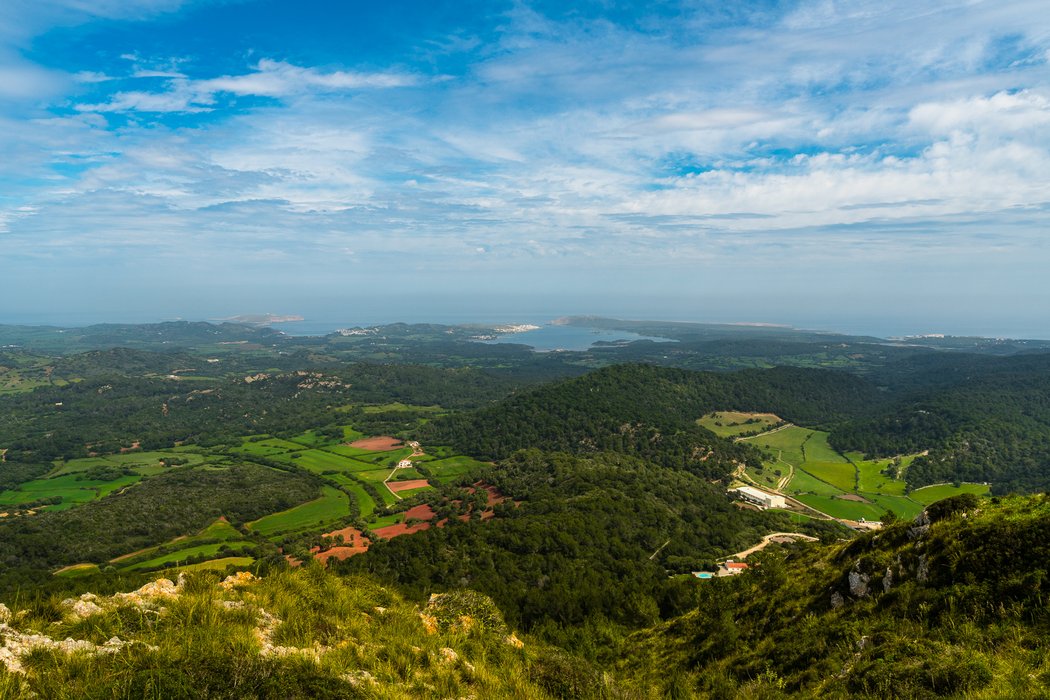 If I'm not mistaken, you will be able to see our next stop in the distance
At the top, there is also an old Gothic church from 1670, a restaurant and a shop. I didn't really go inside to check out their food. I obviously had no time to eat because I had to take photos for Steemit! I kept having the feeling that someone was watching me, though...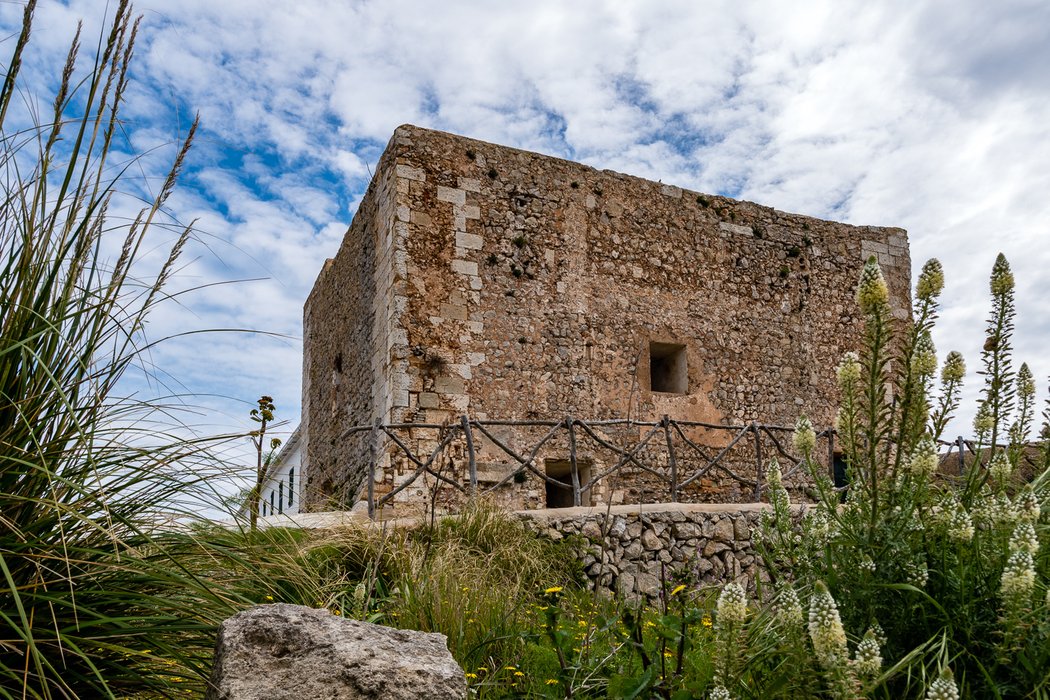 I guess it was the huge statue of Christ that made me feel uncomfortable 😇.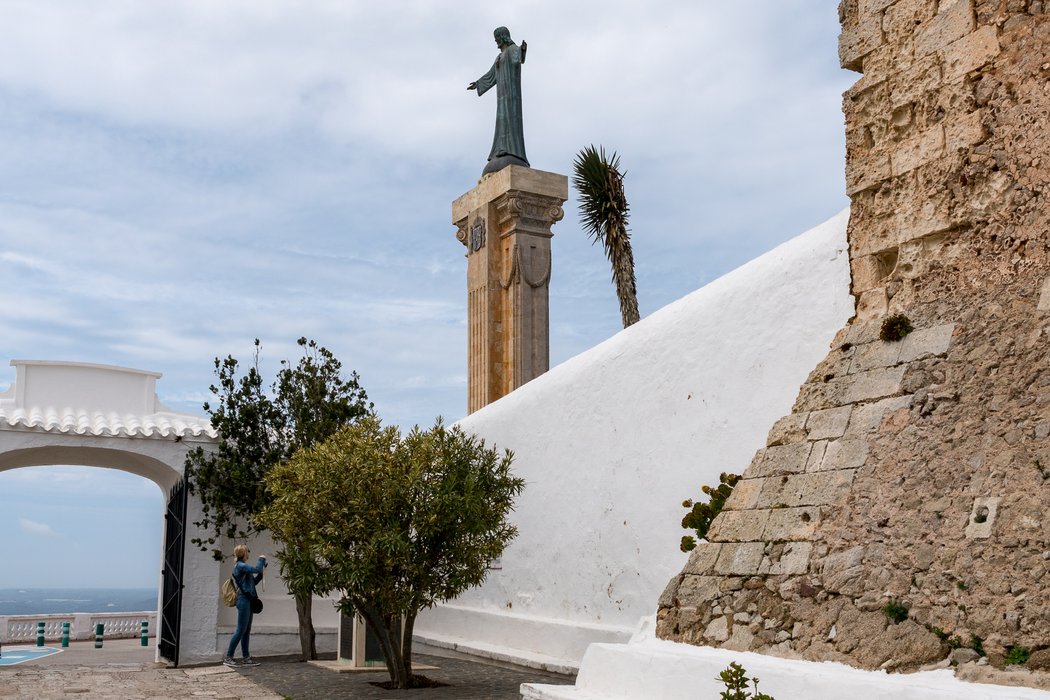 We did a quick group photo and we headed back to the bus for our next stop!
Fornells
The last stop before we would return to the port was Fornells. This village also had these typical white houses, but this time it was located on the North side of the island. The village was originally occupied by workers and soldiers that would work for protecting this area and building a castle. After the castle was finished Fornell slowly turned into a fishing and later touristic town. Currently, it only has about 1000 inhabitants and there isn't much going on. At this point, I was wondering if Menorca as a whole had been falling asleep. The only people we saw were part of our busses or were working in the few shops that we found.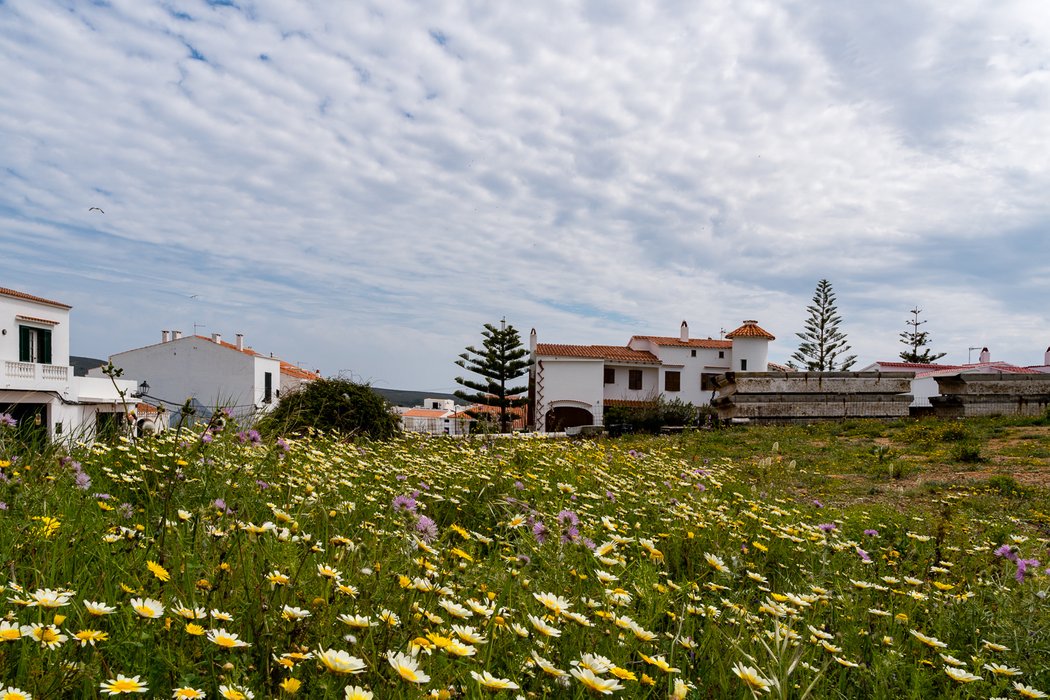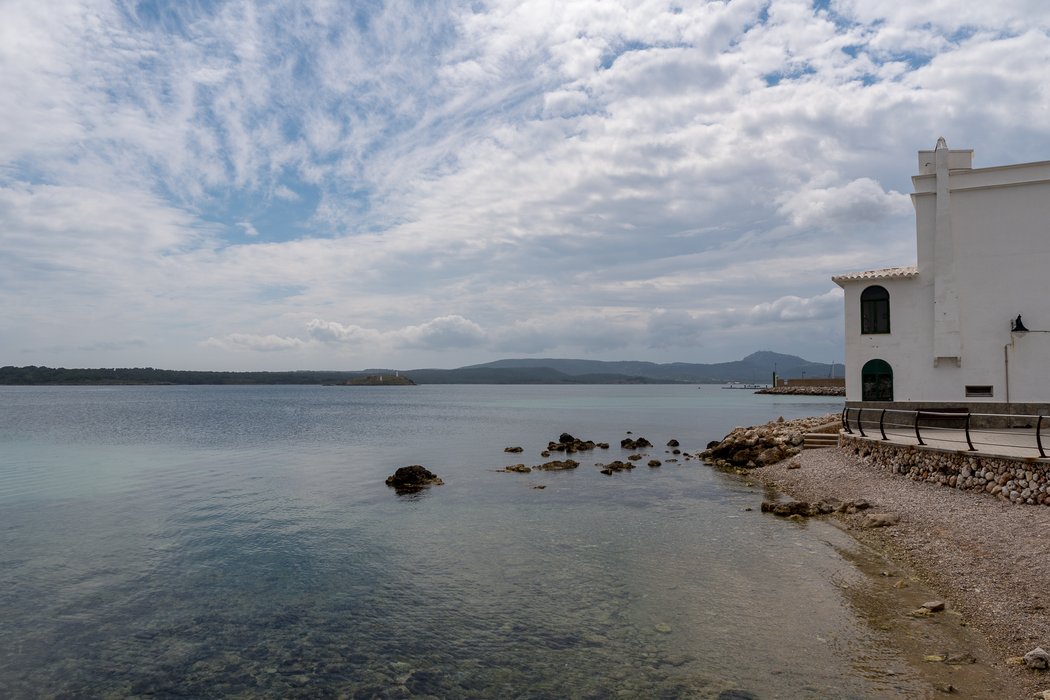 While a large group decided to chill near the water's edge, I walked to the Sant Antoni Castle. It was, for the most part, dismantled, so not very clear how large it used to be. But it was originally built in the 17th century to protect this bay from pirates.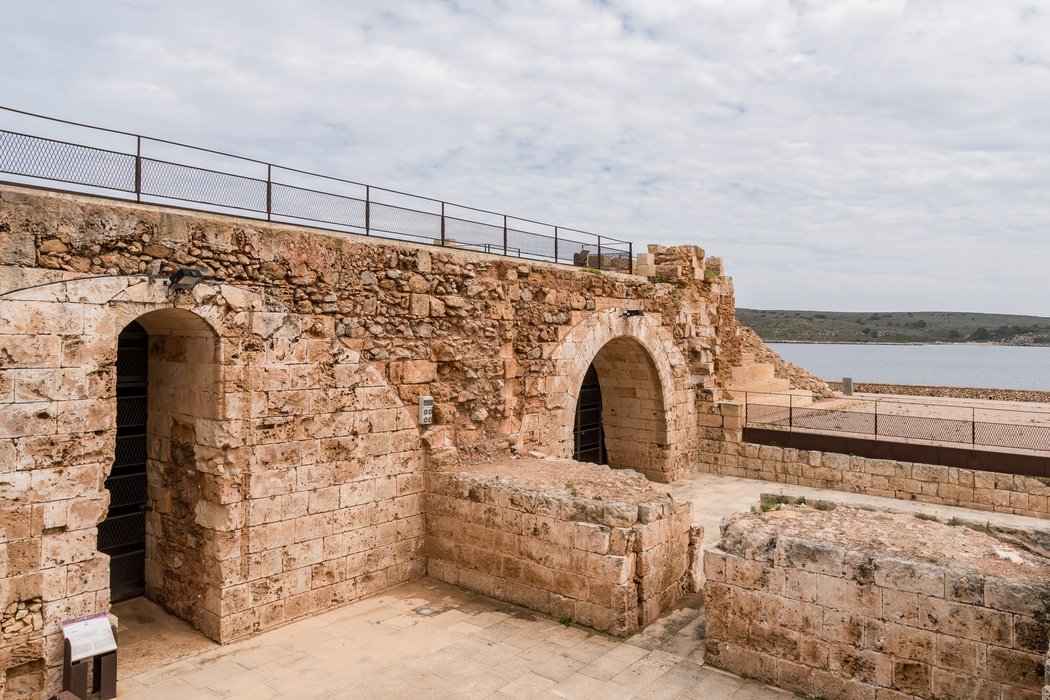 Mahón
We went back to the port where our ship was. And the driver had the plan to kick us all our in downtown Mahón so we could explore it a little and then walk to the boat. But it was raining so much that he started feeling sorry for us and decided to drive all the way to the boat instead.
We didn't see much of this town, as you can imagine... I tried not to care much about the rain and went looking for a shop that would sell some chocolate (because that is EXTREMELY expensive on the boat). But everything in the area of the boat was a restaurant or closed. And I was getting pretty wet and tired of this boring island 😉.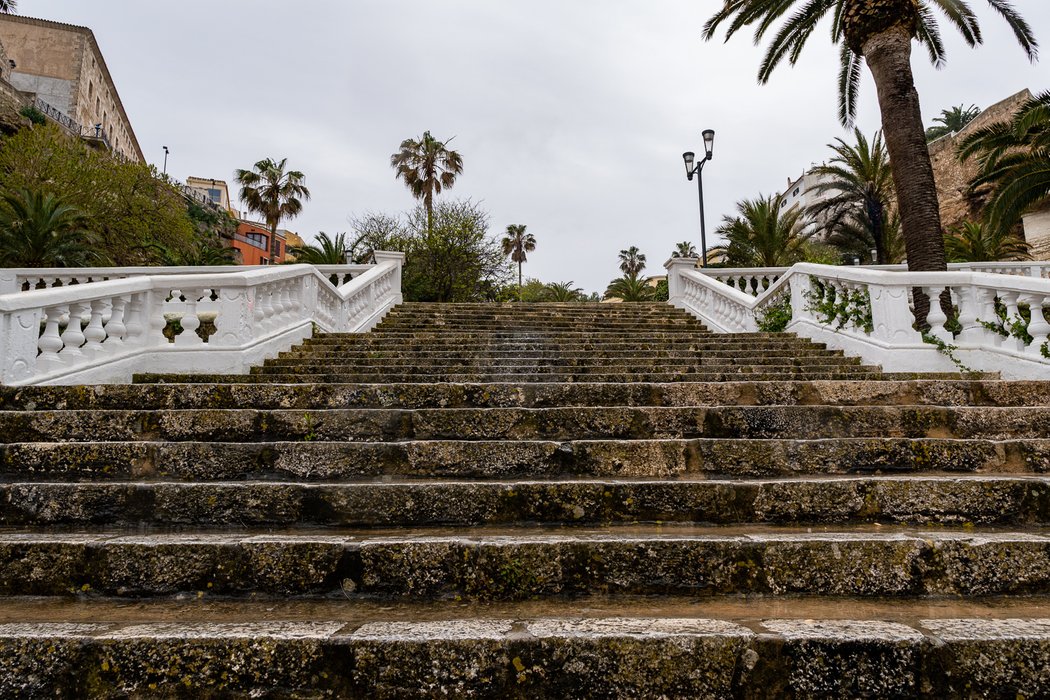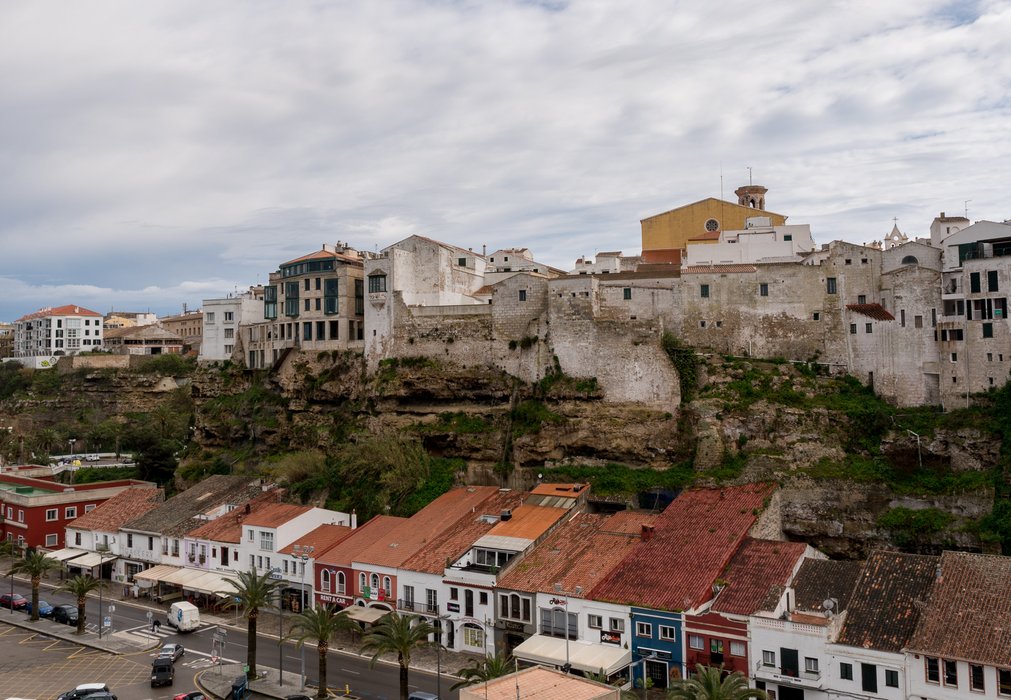 So... Do I think this was "the best of Menorca"? We had a bit of a joke during the trip that there wasn't a full day tour because this was the only thing that Menorca had to offer. And it wasn't all that. But when we later saw the footage made by the people that joined the jeep-safari, it became obvious to me that there were much nicer things to see in Menorca that we couldn't see with this bus. So lesson learned, next time I'll do the jeep safari too!
Oh, and I'll bring an umbrella .

Also in this series: