Very close to the Netherlands, but somehow not a place I regularly visit, is Cologne. I have been there a couple of times in the past for a concert, but that is about it. Now it was time to pay Cologne a visit as a proper tourist.
I picked up my friend and after driving for only 2 hours we arrived at our hotel in downtown Cologne. We dropped our stuff, checked out the room and went for a walk around town to see what was going on.
The effort of making Kölner Dom look bad...
Our first target was the Cologne Cathedral. It's a pretty huge church, so very easy to find. From many spots in the city, you can see it from a distance. I had my camera ready when we arrived at the church. And honestly... I just wasn't able to take a nice photo of it.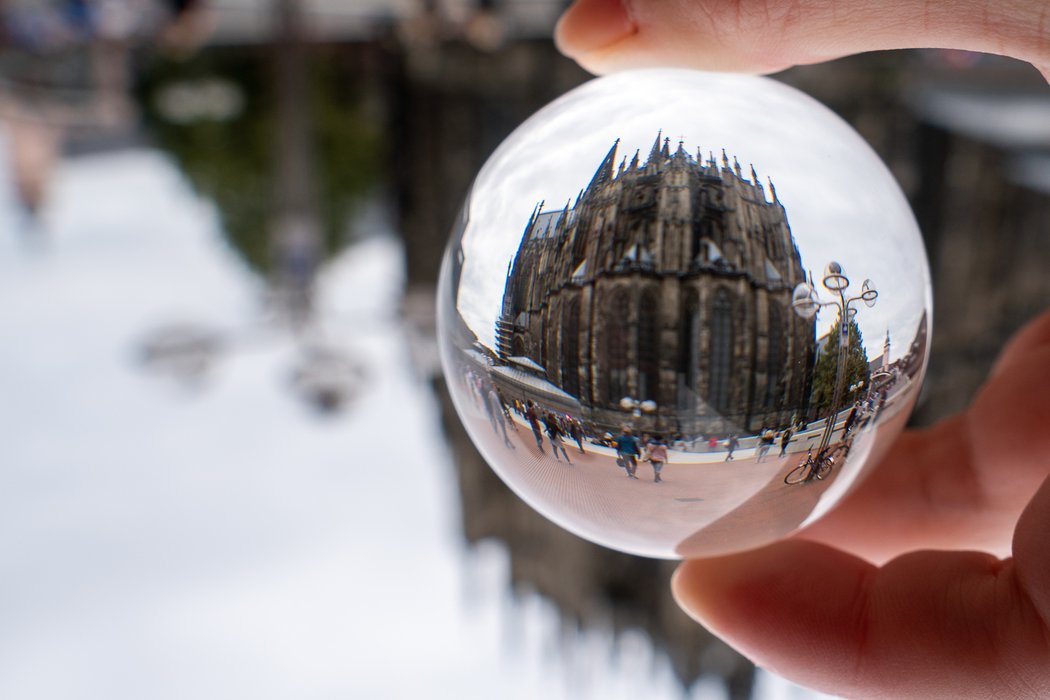 We just didn't like it. It might be Germany's number one landmark, but all we saw was a massive ugly dark church with patches of scaffolding everywhere. We turned into terrible humans, making jokes about everything that we discovered about the church. From the start of construction to finish, it took over 600 years. Construction was halted in 1473 for a few hundred years. They must have seen this church wasn't going to be very nice that they gave up building it.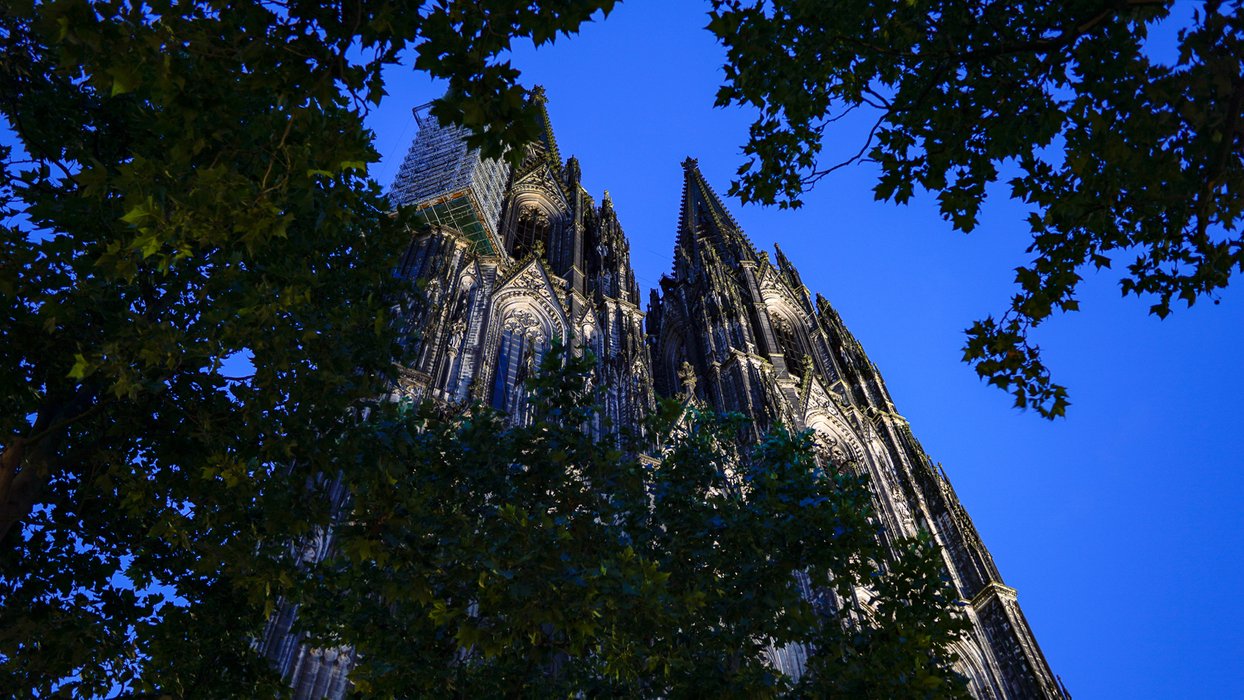 During the second world war, the cathedral was hit 14 times by aerial bombs but remained standing. That was sort of a miracle on it's own since the airstrike almost completely flattened the rest of the city of Cologne.
One of the angles that I did like about the Cathedral and the surroundings (Ludwig Museum in foreground).
They fixed the cathedral and it's one of the few old buildings left in the old city centre. This makes the contrast a bit weird. When we walked in this area we were surprised by the dominance of ugly grey post-war architecture buildings. Then, suddenly, this church stands just in the middle of it. And we probably would have liked it much more if the surrounding would have been nicer. And if the scaffolding wasn't placed all over. We walked away with the idea that something was off, but we didn't know about the massive airstrike yet.
Drinking...
"What about those pretty old German houses? They should be here somewhere, right?". We walked along the Rhine where the city looked much better. Here, people were actually hanging out, had fun and a beer. My friend and I weren't feeling like binge drinking German beers, so we kept walking and suddenly ran into a few lovely pastel-coloured houses. This was kinda what we imagined the "Old-Town" of Cologne would look like. But it was a very small part that looked this amazing. And then it hit me and I asked my friend if she could Google if Cologne was struck by a massive airstrike in the second world war.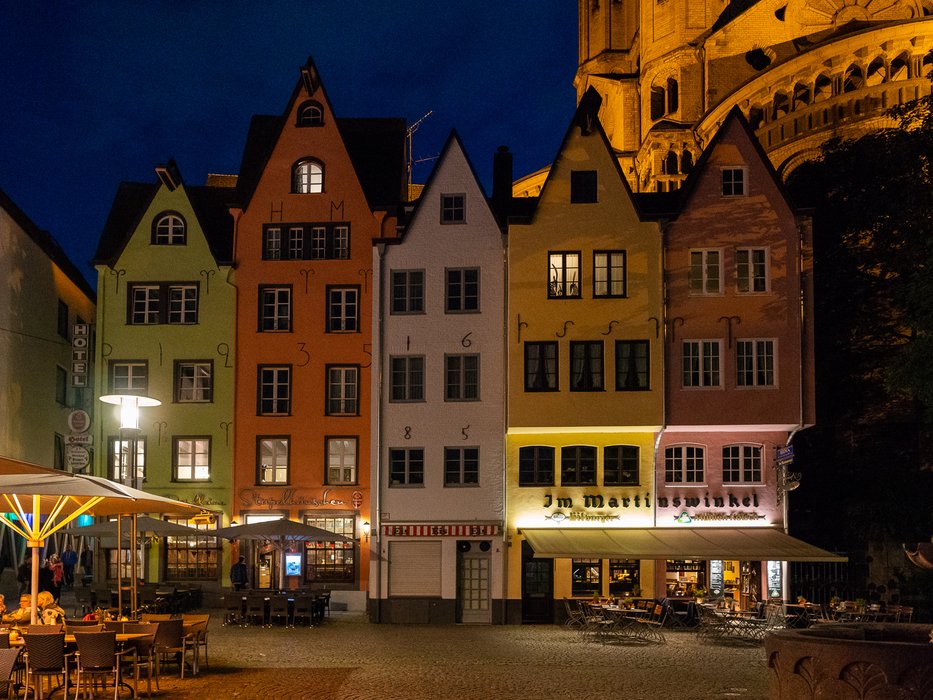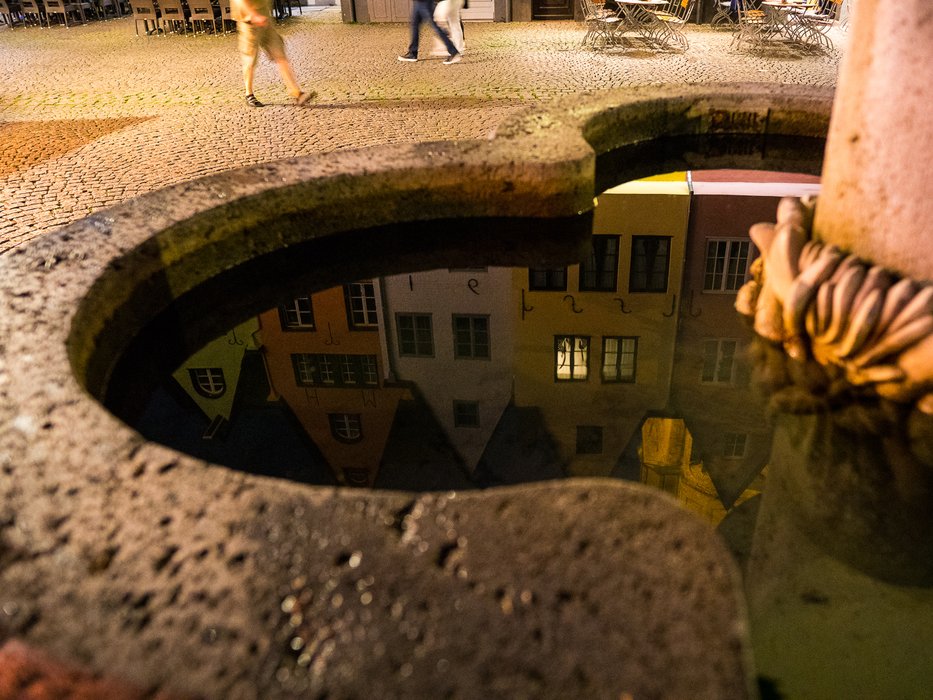 ---
So yeah, there was a good reason for huge parts of the centre of Cologne being ugly. It is a shame, so many lives were lost in Cologne, but there is one major upside to the almost complete destruction of old Cologne. The roads nowadays are wide and it is a delight to drive through this city compared to other cities. The urban planner of the "world's greatest heap of rubble" anticipated a huge increase of automobile transport and designed wide and straight roads. Rebuilding Cologne happened rather quickly and in a short time, the number of inhabitants went back to pre-war numbers.
A bridge filled with love padlocks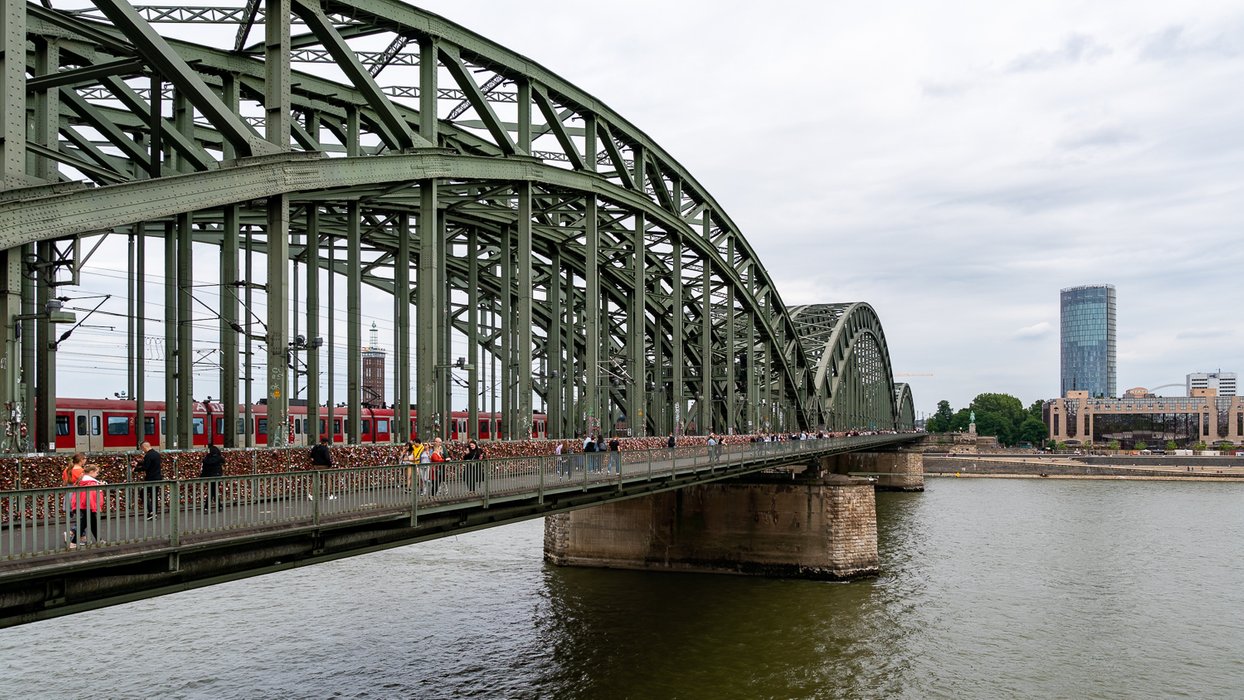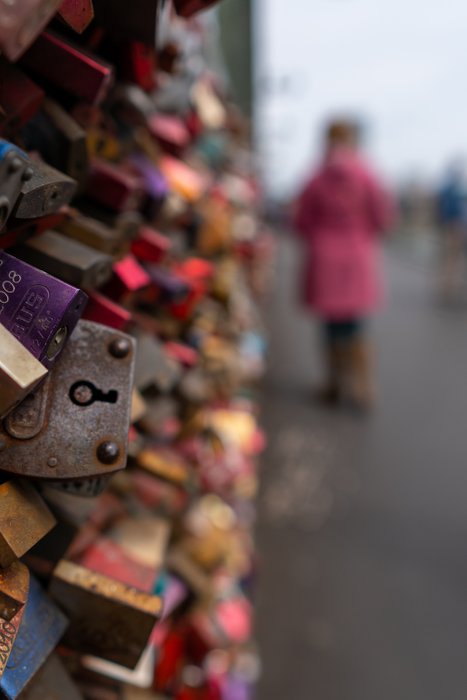 The major bridge across the Rhine survived the airstrikes. But when the Allied forces were on their way to Cologne, the Germans blew up their own Hohenzollern Bridge. Now, the bridge is back and is both a train and pedestrian bridge. It is directly next to the main railway station of Cologne, so you can imagine how often trains do pass this bridge.
In the last decade, the bridge became a popular place for love padlocks. I am pretty confident that it must be one of the world's largest collection of love locks. All the way across the Rhine the fence was filled with smaller and larger locks. It now turned into a colourful barrier separating the pedestrian path from the train tracks.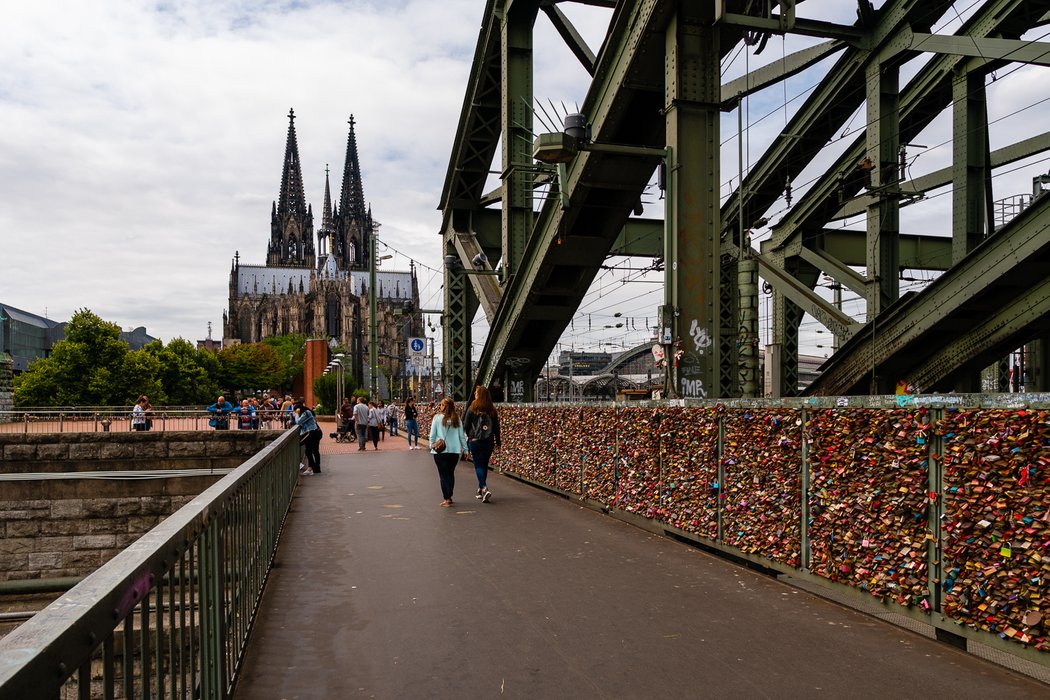 Cologne (from above) is gorgeous at night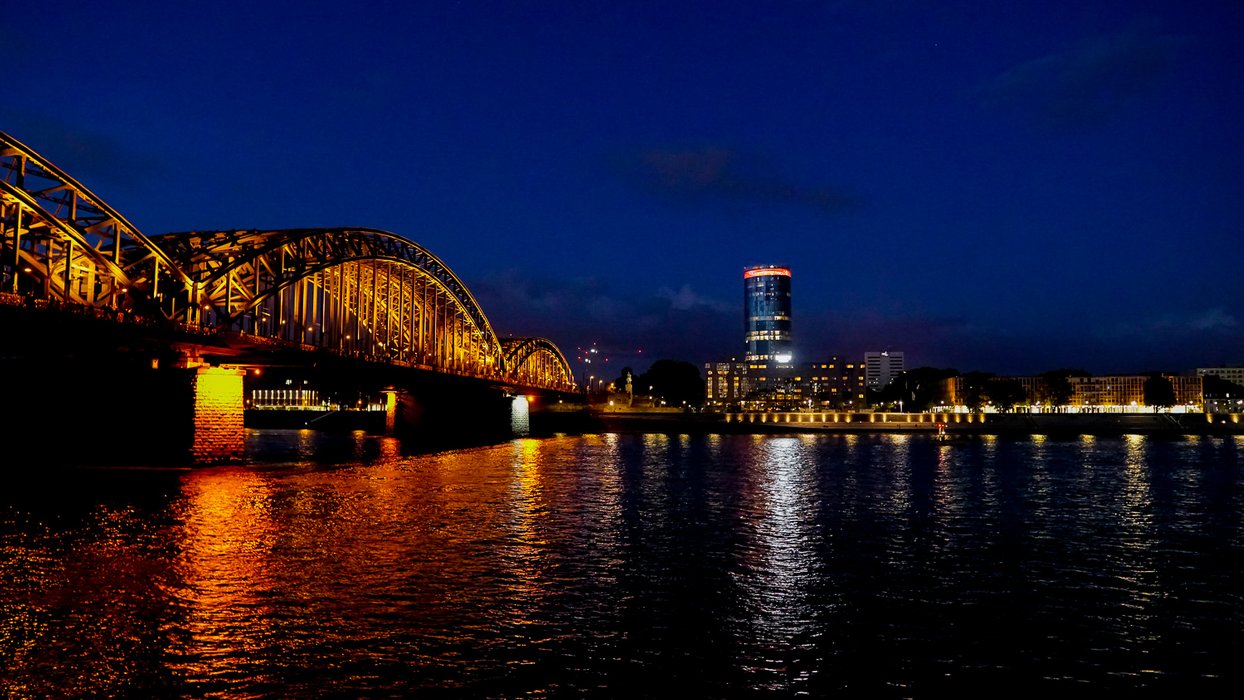 The padlock bridge is the best way to get to one of the must-see spots of Cologne. On the eastern side of the Rhine, you will find the KölnTriangle Tower (, which you can see in the above photo). We were headed that way to watch Cologne by night from the observation deck all the way at the top. For 3 euro, you can get access to it. But only if you pay cash...
This cash thing turned into a weird trait of Cologne. I am not used to carrying cash around me anymore, and as a result, we ran into problems in so many locations in Cologne and it's surroundings. I don't know why so many touristic places still don't accept cards... If you do know, please share, I'm curious!
The observation deck is amazing. During summer it is open until 11 PM, which gives you time to see the city turn it's lights on. We were too late for the sunset (we had other things to do, but more about that in another blog) but took the time for some night photography. It was not busy at all on the deck at this hour. We enjoyed viewing Cologne from high up. From this point it was clear that there still were a few impressive buildings in Cologne, but often they were surrounded by ugly post-war construction. It didn't matter. From the deck, we could see it anyway. We could also see the tiny people walk below us. And the mini-trains and cars almost turned Cologne into a miniature city. When it was dark enough we snapped our photos and left.
My personal highlight of Cologne was on this tower. I asked my friend what her favourite spot in Cologne was, and she replied: "With my back to the Cathedral". Our harsh but honest summary...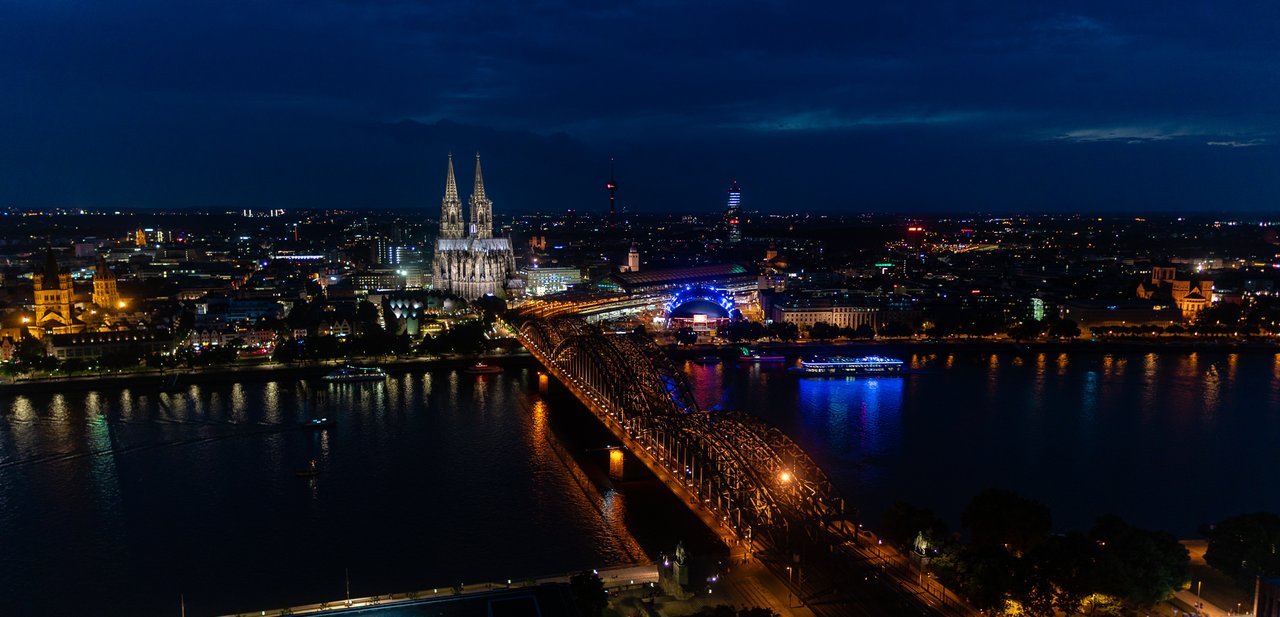 Also in this series: