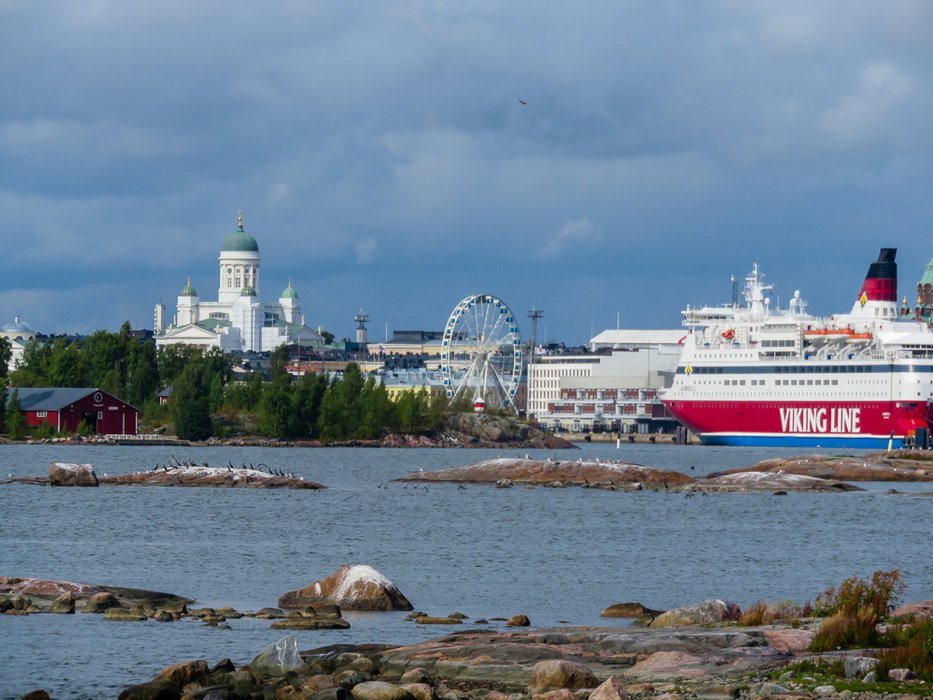 During my Spanish course in El Puerto de Santa Maria I made some amazing friends that live in Helsinki. And that was the perfect excuse to book a flight to check out what place they call home...
As usual, I didn't do much research and just got on the plane. I had plenty of time to explore Helsinki all by myself before I would meet up with my friends. I was excited: Scandinavia!!!
At night it all looks so gorgeous!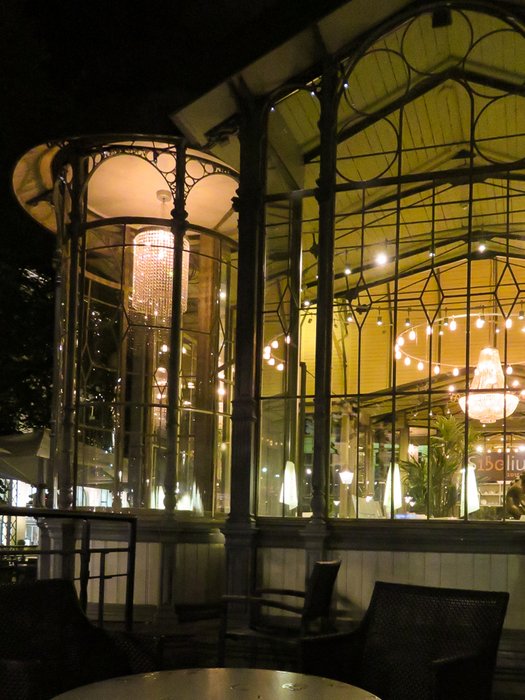 Kappeli
It was already dark when I finally arrived at my hotel. I asked for the wifi password, dropped my stuff in the room, tested the bed and checked the room-service menu. Nothing that I particularly liked, and so it was time to explore the city at night instead.
Soon I ended up in a park, the Esplanadi. It was dark and more like a boulevard than an actual park. I followed the walking path to see an amazing glass bar at my right hand, the Kappeli. It felt super posh to me and I didn't want to risk going in there. And so I continued my walk...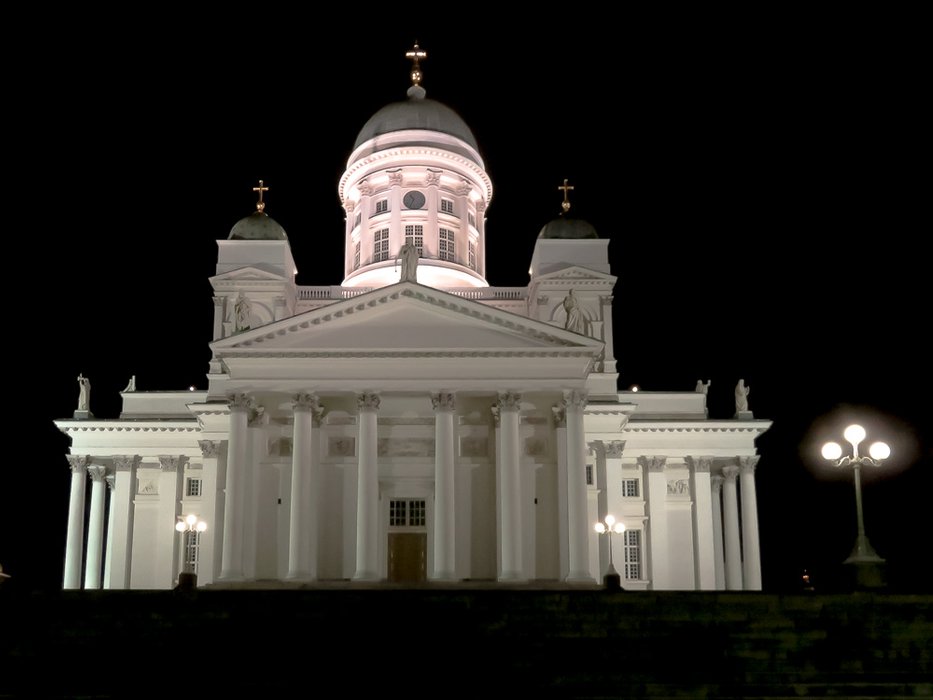 Helsinki Cathedral
It wasn't far from the park that I found the Helsinki Cathedral. It is built on an elevation and is very dominant in the Helsinki skyline. So it was almost impossible to miss. The Senat Square in front of it is super wide and it seems to be the area where a lot of meetings happen. The next day, my hop-on-hop-off-bus would start here too. Easy to find and a great spot! (And gosh! So nicely lit at night!)
The driving pub: it's a tram!
The next day, I met with my friends. And I wasn't surprised to discover that Helsinki has an actual Pub Tram. They say it's for tourists, but the people in Helsinki like drinking so much, that I suspect that they use it themselves more 😉.
The tram only makes a not so large circle around Helsinki. And if you order a coke, they look at you super confused. But I liked the idea and the interior was very brown-bar like. I can totally see this being a success in Dublin. The tram will bring you home dry in the rain and you can drink while waiting! Perfect!!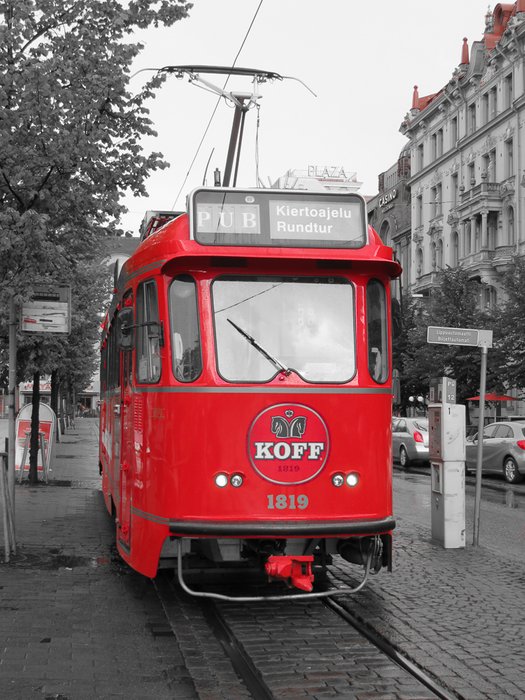 Pub tram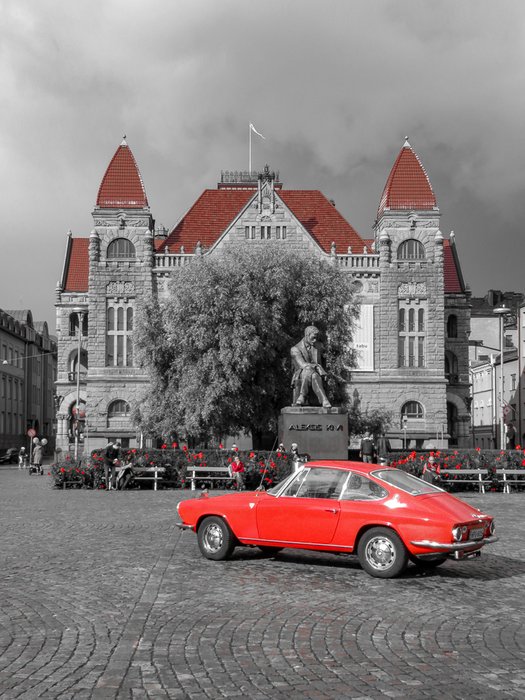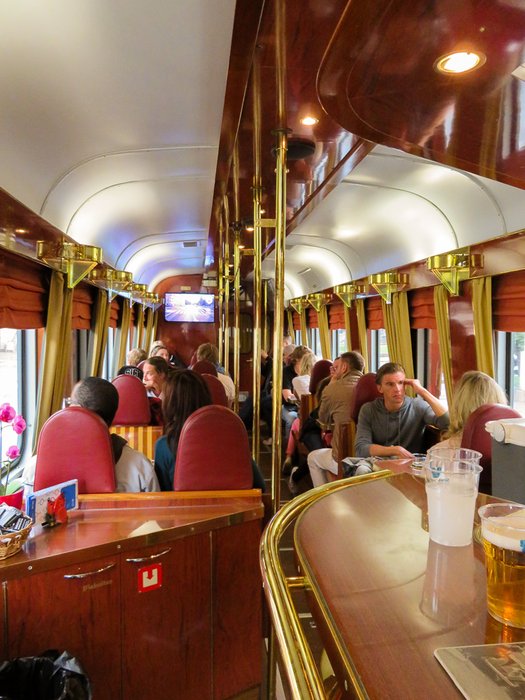 The pub tram starts at the Railway Square, which is (surprise, surprise) next to the train station. It is often used for events. In the winter they have an ice rink set up on this square. But when I got off the tram there seemed to be a race-car show going on. One of the cars was parked in front of the Finnish National Theater and I just had to play with the colours of that photo a little!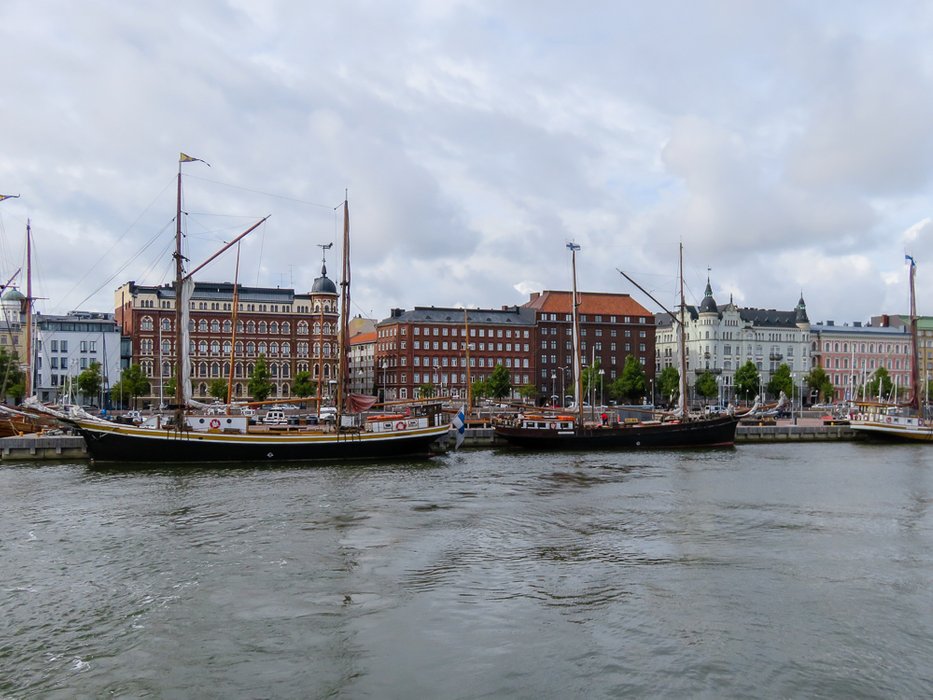 On the boat
The highlight of my trip to Helsinki (apart from meeting with my friends) was the time that I spend on the water. As part of my hop-on-hop-off-bus package, there was also a boat trip included, visiting the many islands in the water near Helsinki.
It was just amazing in every way! The weather was good, the views were better. And there was so much to see!! If you ever get the chance to do this yourself, you will see all these typical houses build on the smallest of islands near the city. And they all look like dream houses. They all have their own boats next to their private island, ready to go shopping in the city.
You will then also pass the Suomenlinna, which is a sea fortress. It was originally built to protect Helsinki against the Russians, but that didn't really work. Now, a few hundreds of people live on the islands the fortress is built on. And it is a very popular spot for picknicks!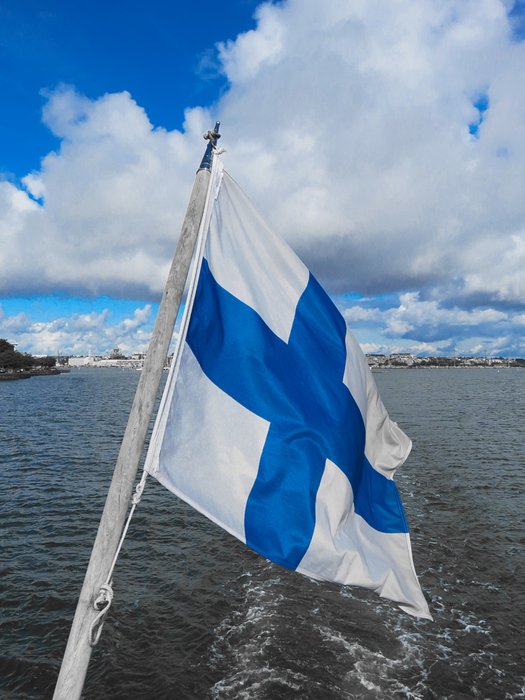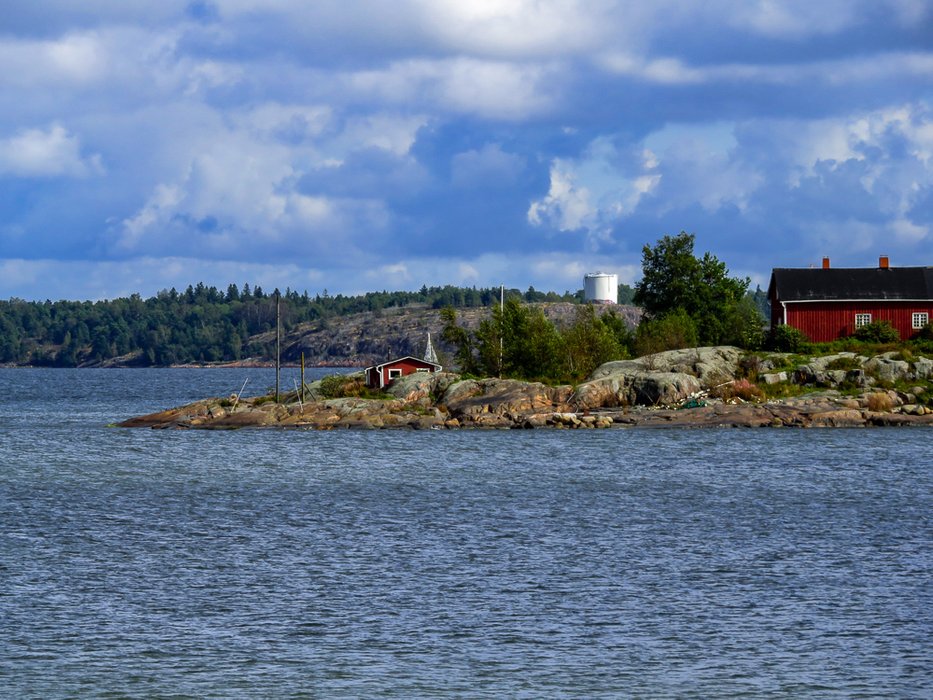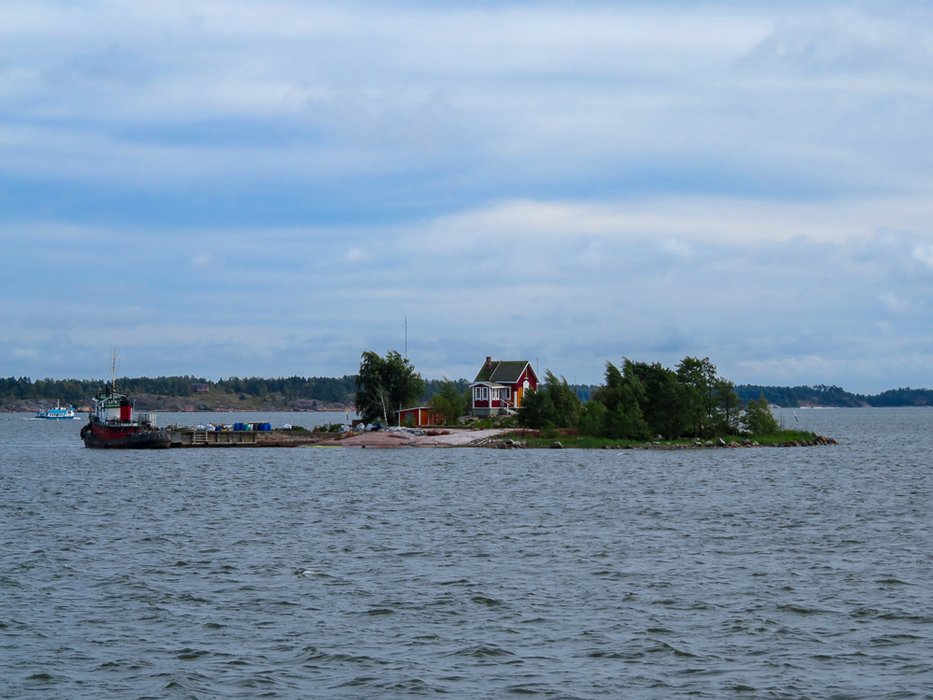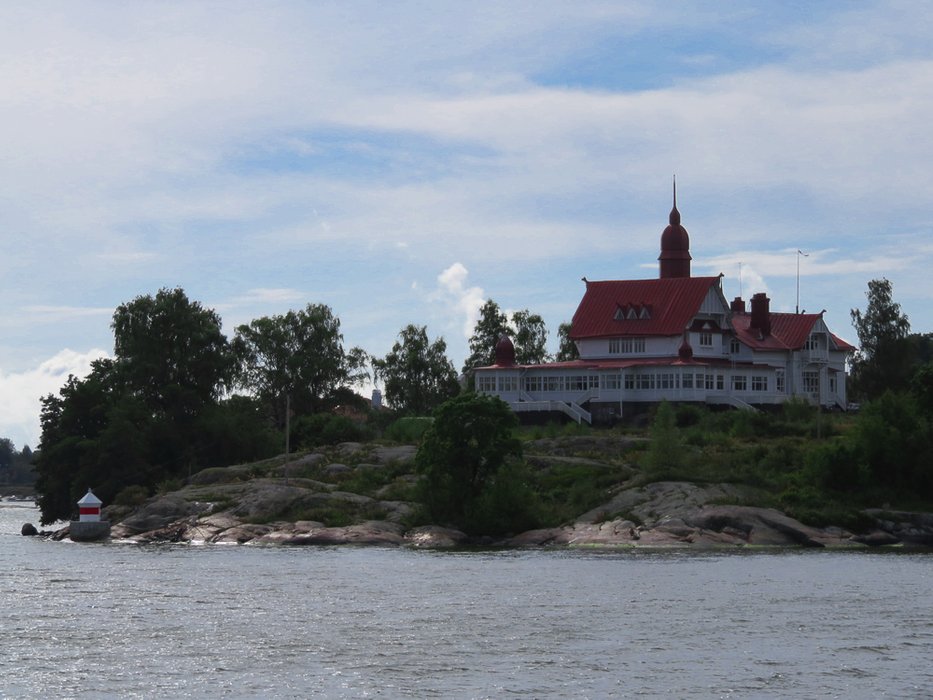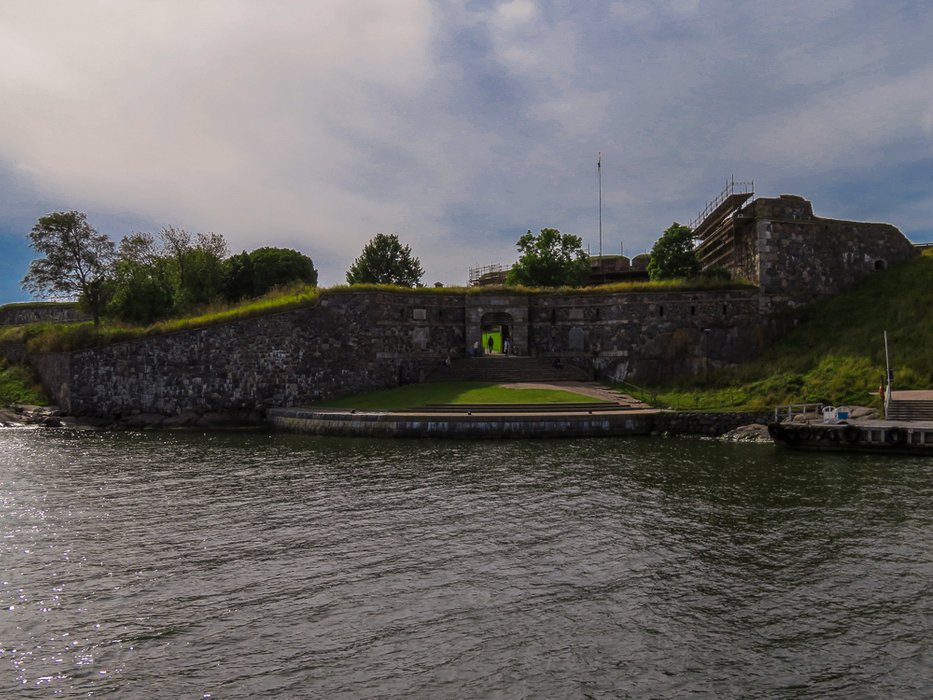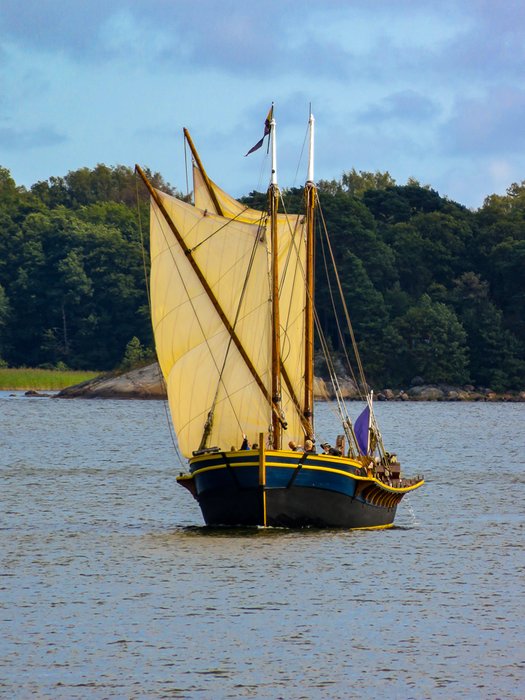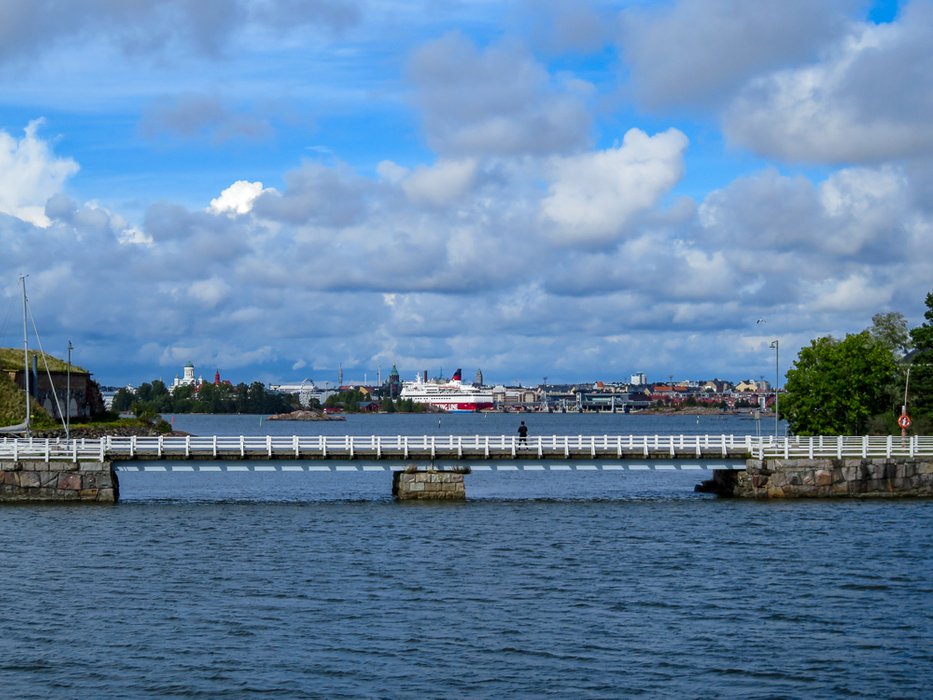 Disobedience is so me!
If there is a modern art museum, I often like to check it out. And so we went to the Kiasma Museum.
Maybe it was the full moon, maybe I was just not having a creative day. But I somehow didn't like the pieces that I saw in this museum very much. However, the Jani Leinonen: School of Disobedience series was pretty neat! I will have to return to this museum one day to give it another chance because they really have interesting pieces!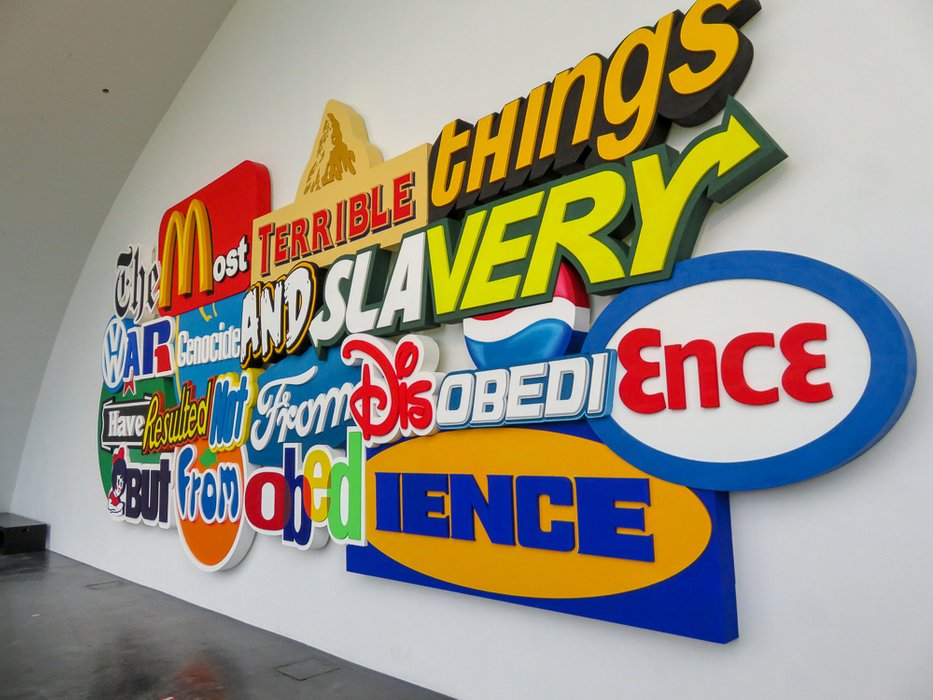 School of Disobedience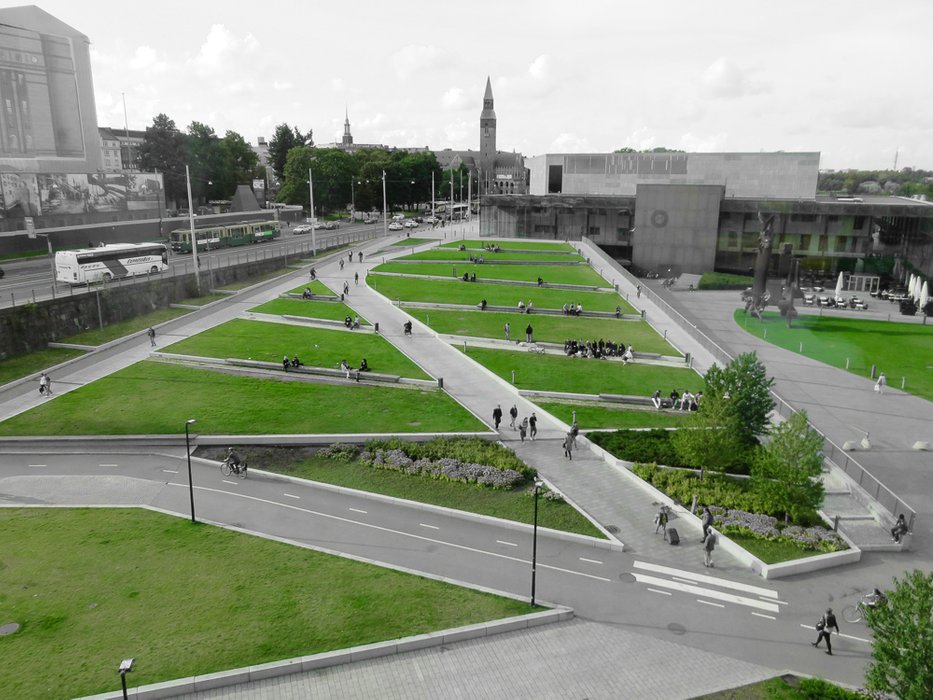 View from the museum
The not so amusing amusement park
We had some time left and decided to walk to the small amusement park (
Linnanmäki) just north of the city centre. It was a pretty awesome walk through the city park, past a bay. In the distance, we could see the amusement park showing up. I didn't know what to expect, but the entrance was free, so it couldn't be much...
It turns out that in this park you pay for the rides you take. But it was more like a permanent fair than an amusement park. But who doesn't want a permanent fair in their city? The kids seemed pretty happy 😀.
We ate some cotton candy and I took some photos from the Panoraama observation tower and then it was already time to say goodbye and go back to Amsterdam.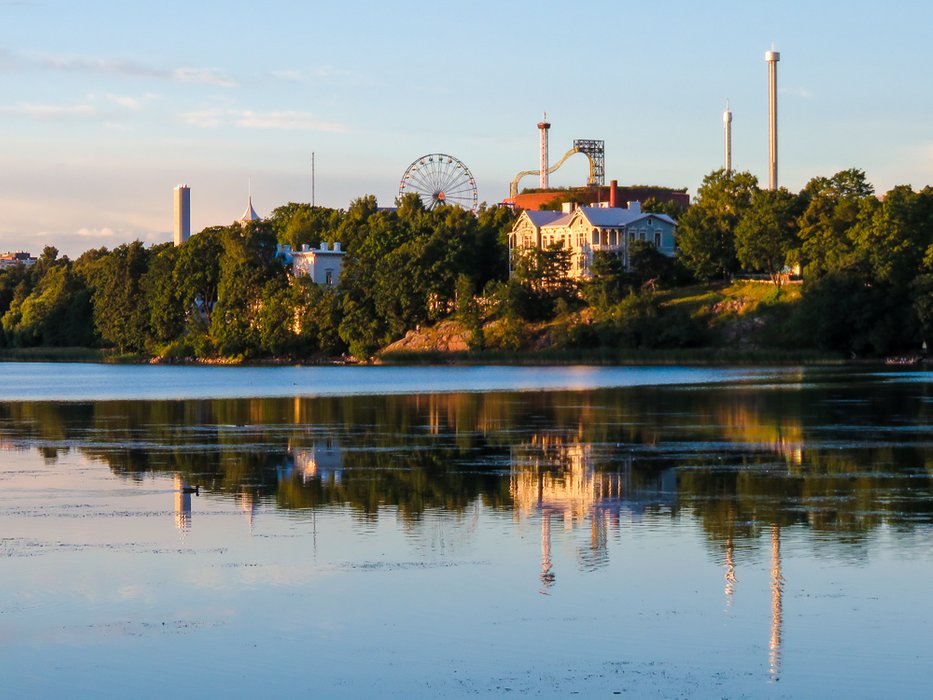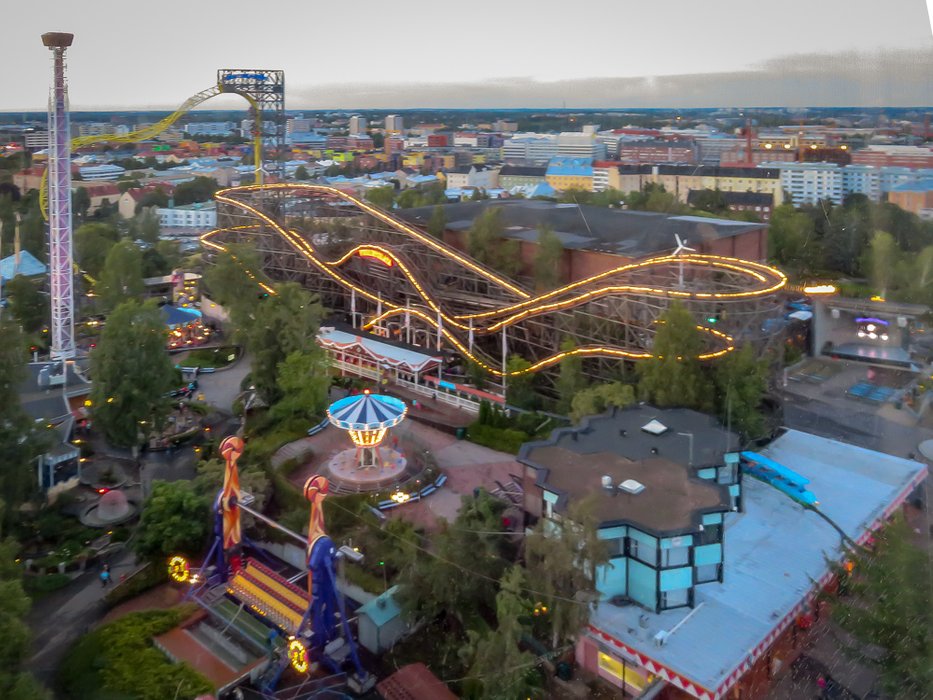 I liked Helsinki a lot, but I don't know if it will keep me entertained for longer than a week. That might be the reason why people drink so much over there... Apart from the drinking, Finland is just amazing. They have everything figured out, it seems. Great education, experiments with universal basic income, clean, low crime... I will be back (have to see my friends again too!!)

Also in this series: