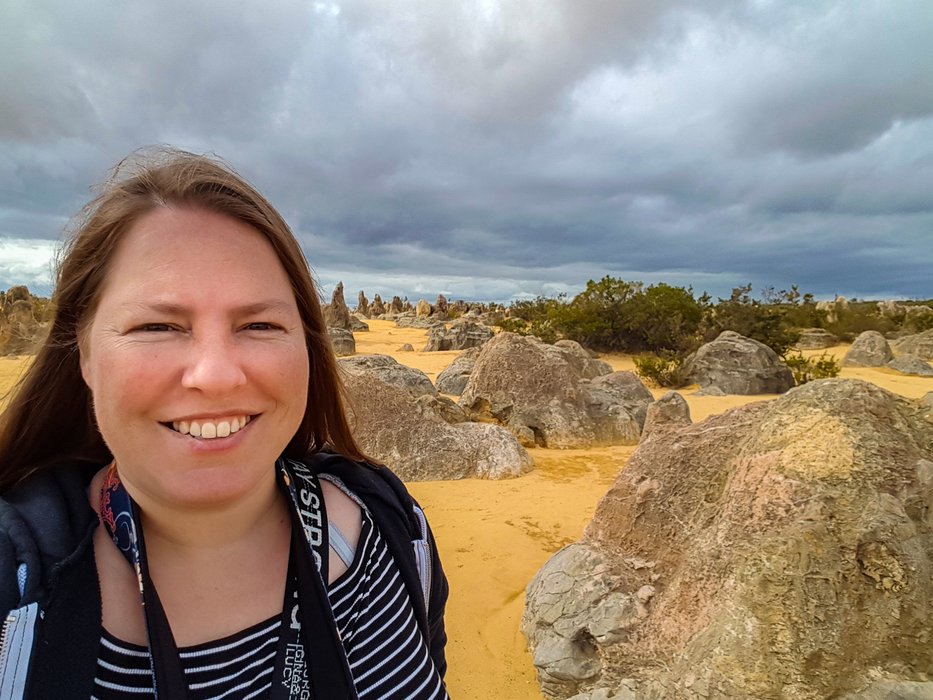 At the Pinnacles
A few days ago I shared how my trip to Australia didn't start as planned due to a bit of a storm hitting Western Australia just when I was visiting it.
Let me take you to my last morning in Kalbarri. I checked out of my resort hotel (it did have a pool, but surprise surprise... I never used it), got into my rental to drive back to Geraldton airport. I would drive through Kalbarri National Park and had my fingers crossed the weather would finally be on my side so I could take some photos. The lady at the visitor centre told me there would be plenty of wildflowers there too... I was excited!
Check out the below map for orientation (click for larger version). On the left all the stops that the coastal cliffs have to offer. I did this the last couple of days in between the showers. On the right is an overview of the whole region and I would visit the green/brownish area and then drive south.
I was most excited about Nature's Window, which is a natural rock arch with an amazing view if you peek through it. The walk from the carpark would only be an easy 1km, they said. I found the walk a bit more challenging than that, especially when you got closer to the arch.
At the arch, there were loads of people. And travelling solo with a camera, that makes me anxious instantaneously😳. Because people would patiently wait for other people taking a photo of their friend in front of something. But nobody ever gives room for the solo person just wanting the "something" itself. While I am typing this, maybe I should make up an imaginary friend and use him for this...hmmm.
Anyway. This was the first time I experienced that Aussies are different. Everyone had all the time in the world and they gave all the room I needed for my photos. I didn't even have to ask! As soon as they saw my camera, they decided to not block the view. Amazing!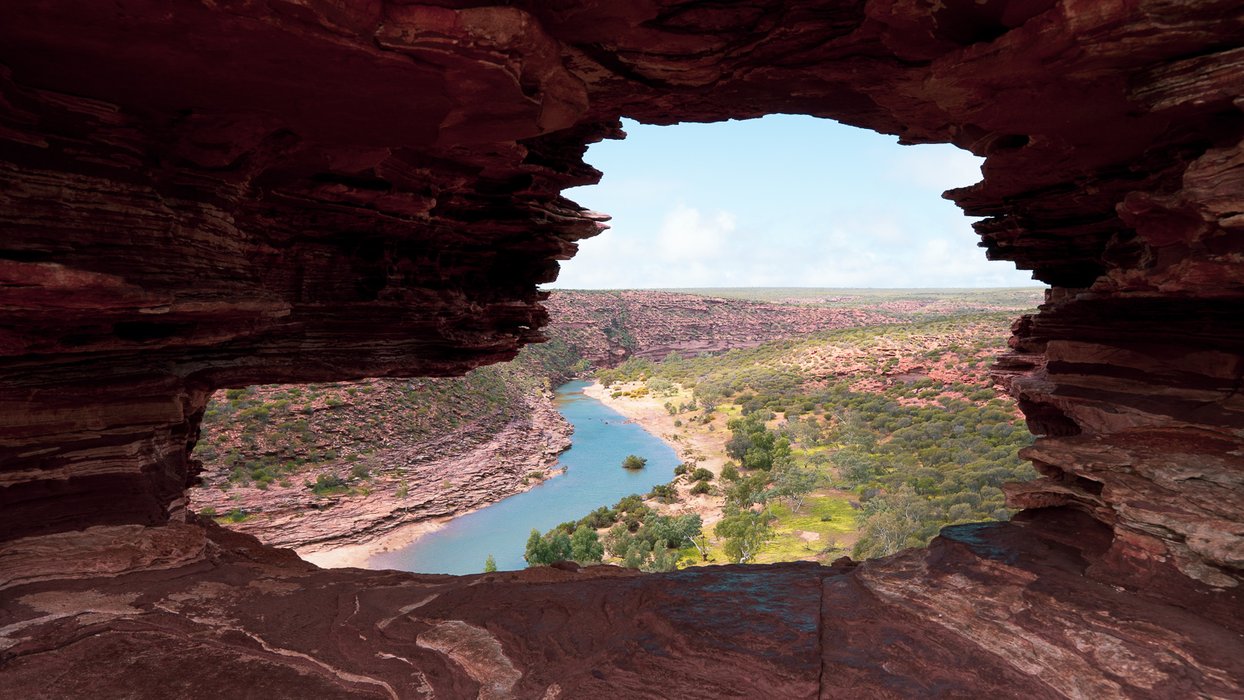 Other photos I took here
I climbed back to the path bringing us to the carpark. There it was that I spotted my first wildflowers up close. I had seen some while driving, but it was a bit disappointing when you somehow have a different image of wildflowers spending so much time in Europe.
In the dry soil though, it makes absolute sense. And these tiny flowers were just super cute! (but kinda impossible to capture).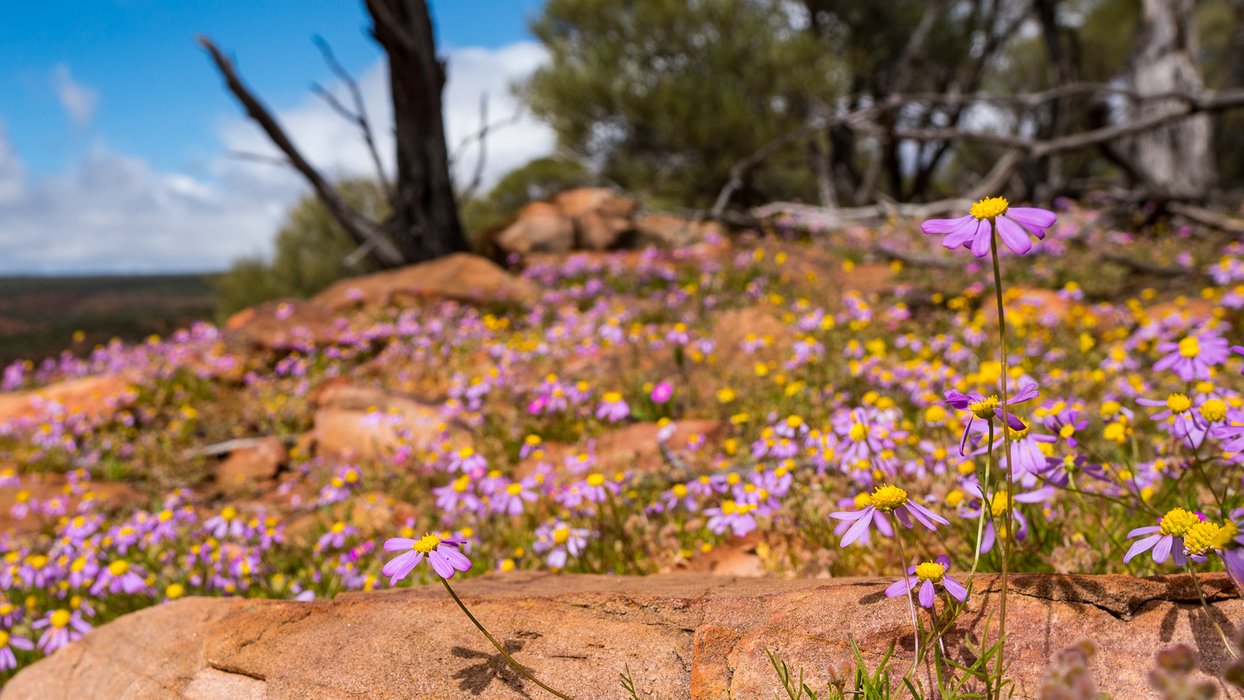 Unfortunately, the skywalk wasn't ready yet 😞, so the second stop would be the Z-bend.
If you like hiking, this should be on your todo list when visiting the west coast of Australia. There are multiple trails here, where you can get close to the river and explore the gorge. I was too lazy to do that (and also not fit and on my way to the airport). But next time I will!
The Z-bend unsurprisingly gets his name from the way the Murchison River zigzags through the gorge. From the lookout point where I was standing, I could only see a small part of it. But at this spot, it hit me how red Australia really was.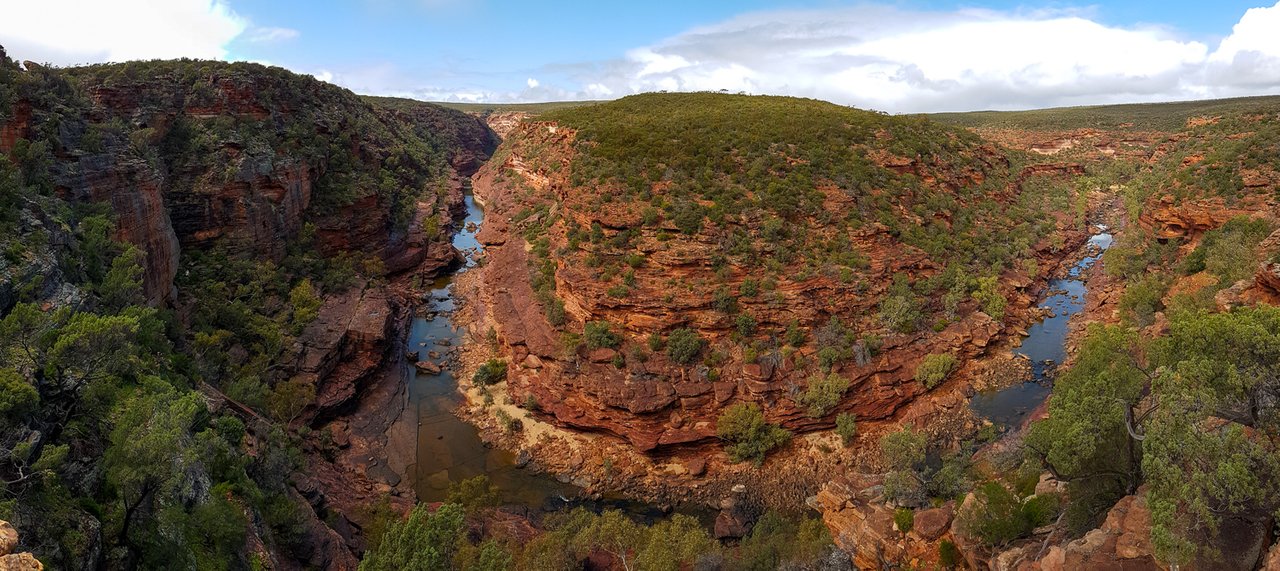 But no time! I had to check out the next stop: Hawk's Head
It is a bit of a drive from the last spot because you have to drive back all the way to the main road. But with the stunning scenery of Kalbarri National Park, that isn't too bad. I have seen plants there that I have never seen before. Everything exactly right for the natural environment of the park!
It took about 45 minutes to get to Hawk's Head Lookout. Another stunning view. Do you notice the hawk's head watching the mushroom rock in the water?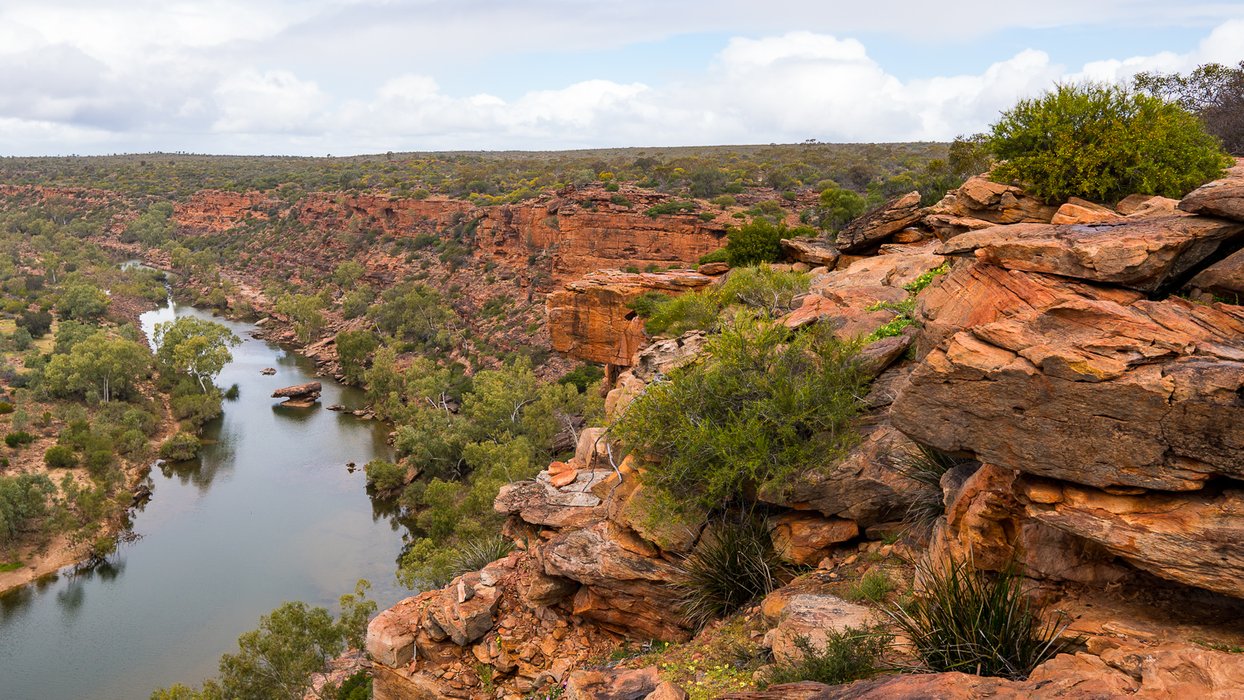 After all the lookouts, I walked around the park for a bit. The storm made everything a little slippery but I managed to get to the river without falling. Down there, the park is just such a mess! Rocks and bushes everywhere! Try getting to a different photo spot without falling!
Nah, I wanted to get to my plane without broken bones. So that was Kalbarri National Park for me. I arrived at my hotel in Perth at 8PM... Exhausted!

Some local animals
Before going to Australia, I pictured animals being around everywhere. And especially the dangerous ones! Don't say this to the locals though. Some really hate our ignorance!
The truth is... Yes, Australia is crawling with amazing wildlife but you won't see much of that during the day. But thankfully, there are wildlife parks, sanctuaries and guided tours for that!
The next morning, I would join a tour to see the Pinnacles and do some sandboarding. But it also included a visit to Badgingarra National Park and Caversham Wildlife Park
Again, the "amazing wildflowers" were a bit underwhelming. But I learned here that I kinda hate wildlife parks. Of course, they do amazing jobs raising the orphaned kangaroos! But making people queue up for a photo with a wombat and koala just hurt me. Yeah, of course, I joined. I had never seen those animals before. But it was so uncomfortable! Why does everyone want to pet these wild animals? Just a quick photo will do, thanks! Feeding a group of kangaroos felt much better. But gosh, where they greedy!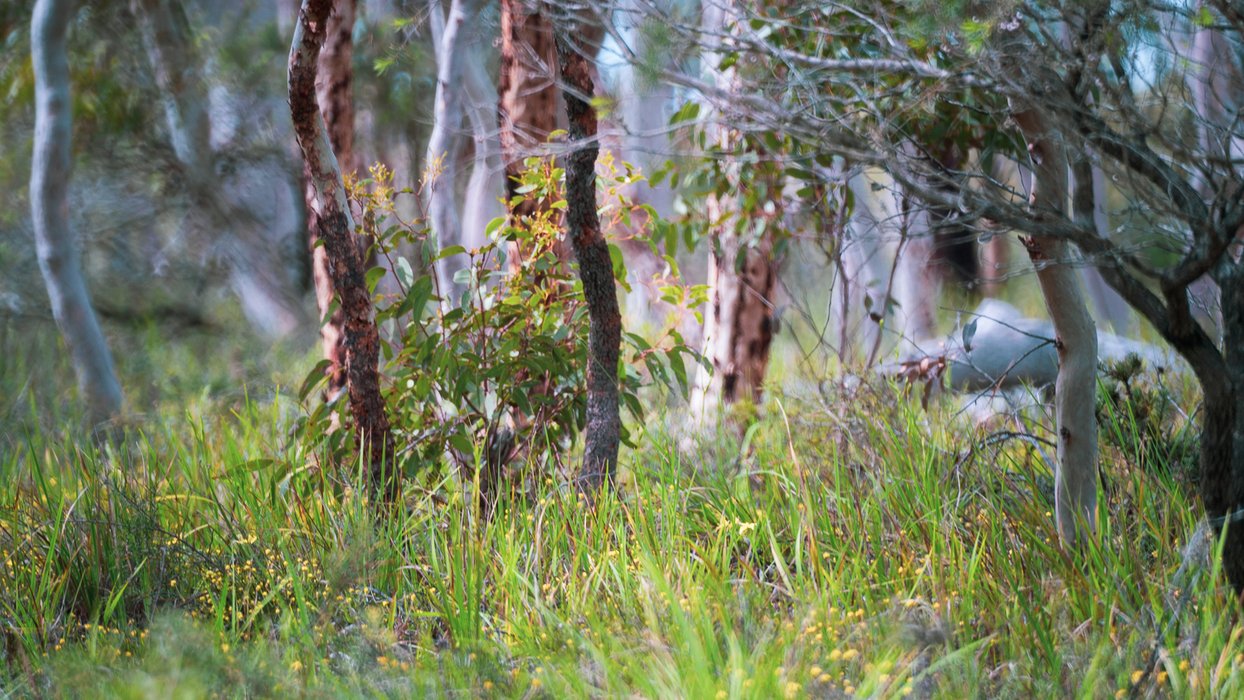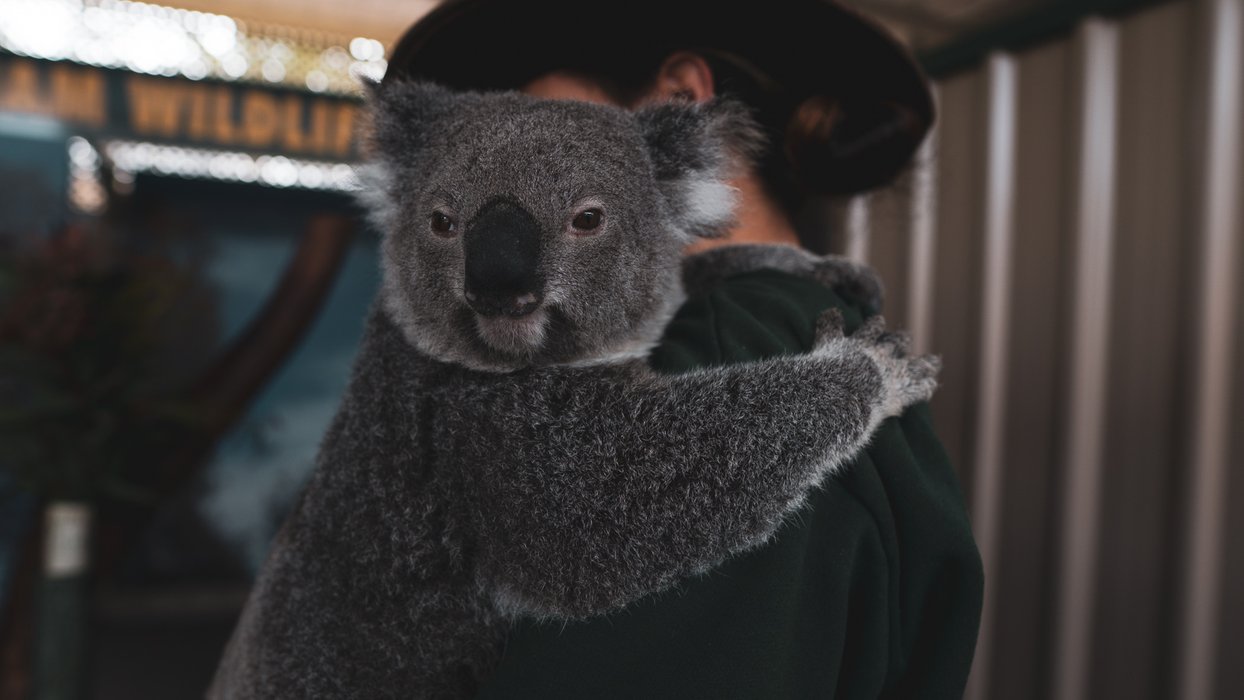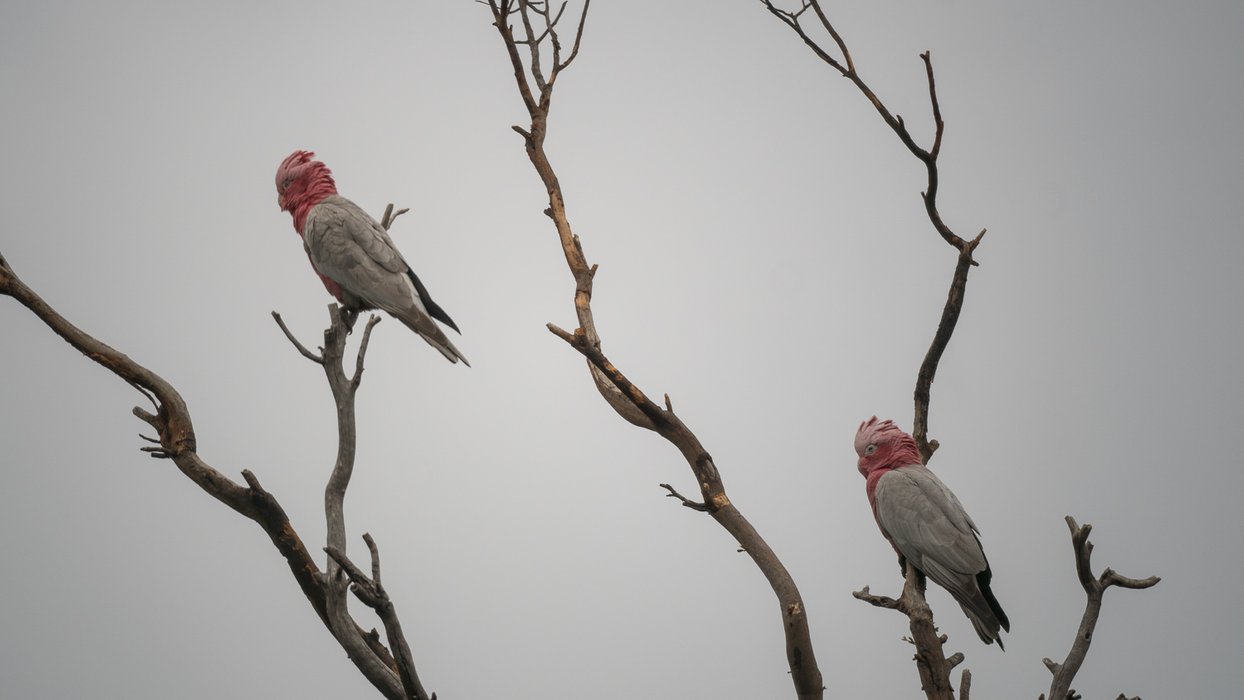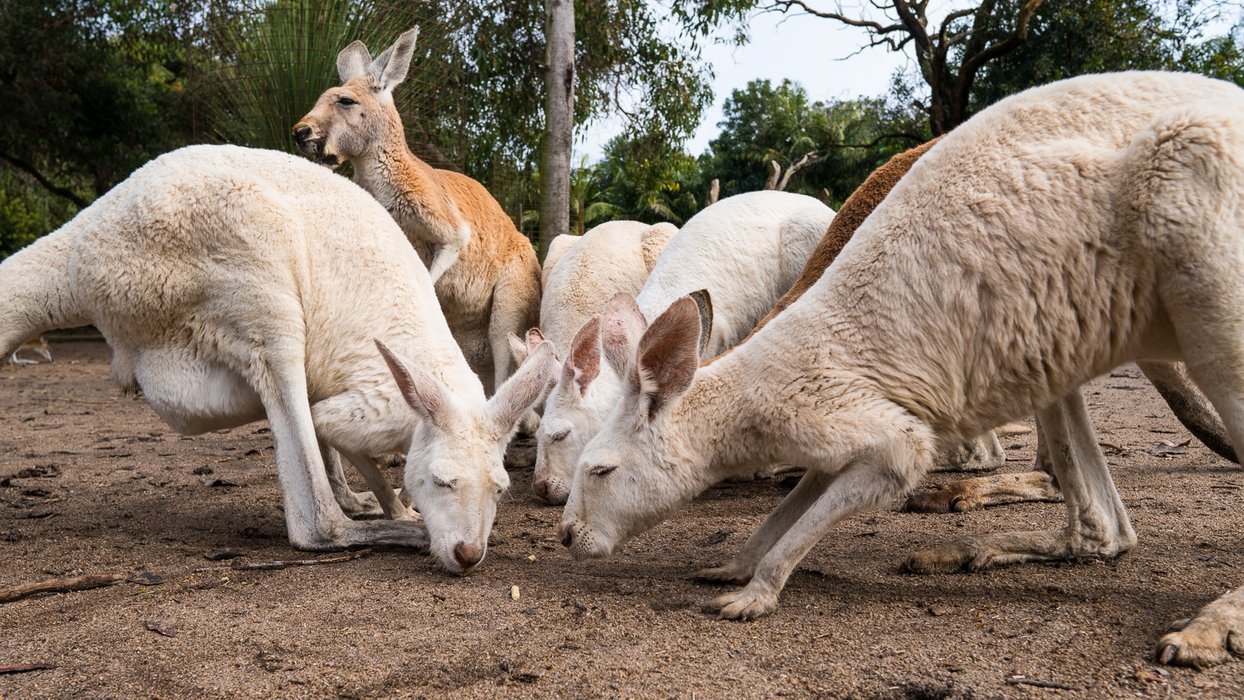 The amazing Pinnacles
After not eating lobster at the lobster shack, it was time to go to the Pinnacles. I didn't see how this could be interesting, just some pillars sticking out of the ground. It was about to rain (again) when the bus stopped.
But gosh, was I wrong! With that sky, it just looked amazing! I must have taken hundreds of photos! It was busy with cars and people, but that made it a fun challenge to see if you could hide those people behind the pillars in your photos.
The origin of these weird looking pillars is still debatable. But our guide seemed convinced they used to be tree trunks. And he had a point! Some pillars resembled it! But how would a tree trunk turn into a limestone pillar?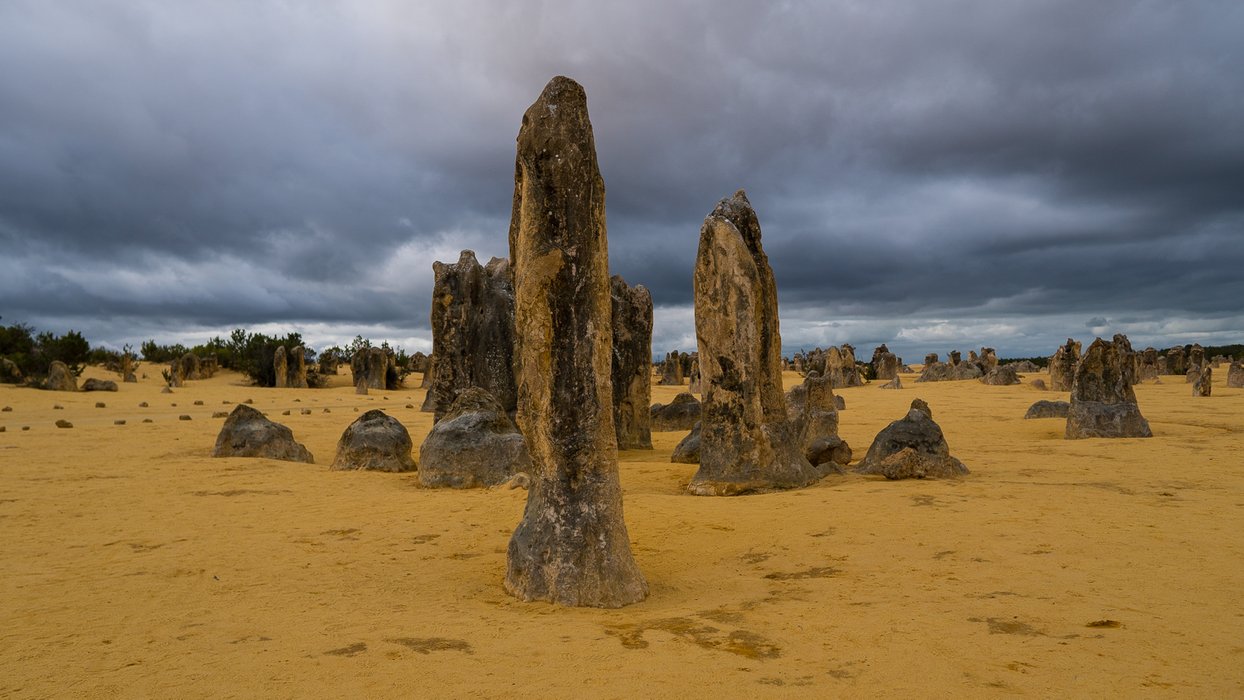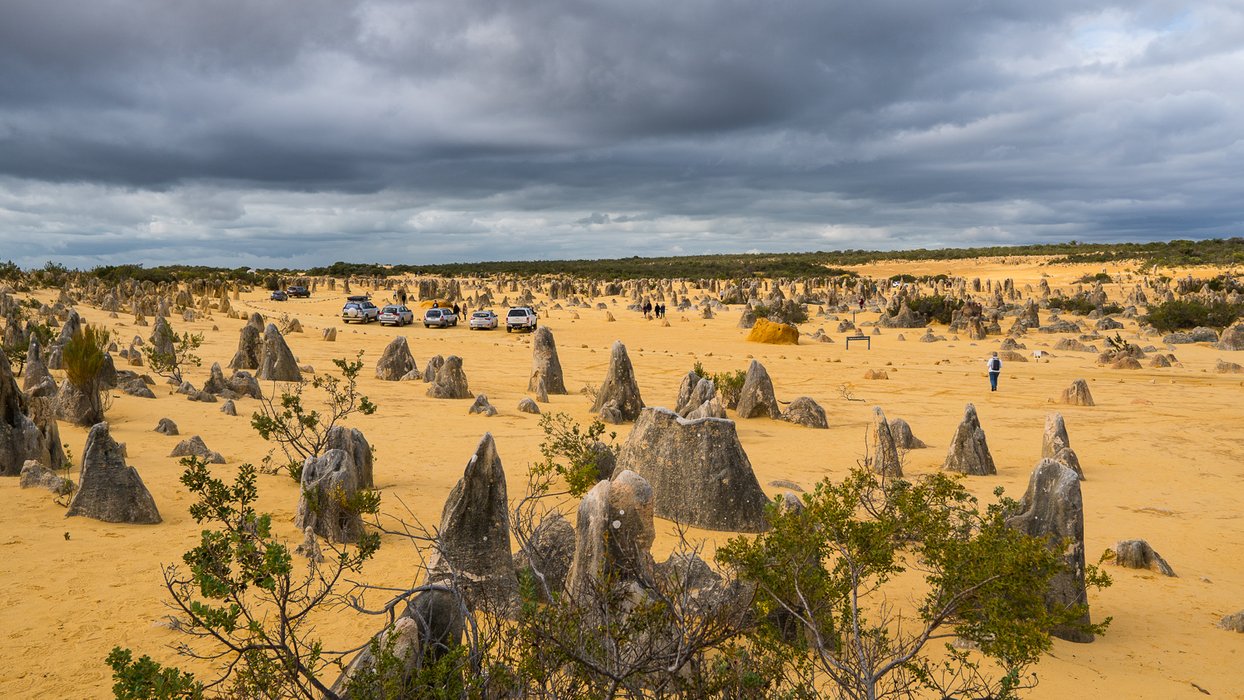 The Pinnacles became one of my favourite spots in Australia. I am wondering how high up the list it would have gotten if I walked around there in the burning sun instead...

Sandboarding in Lancelin
It was time to finish the day tour with some activities! We would go sandboarding in Lancelin. I pictured us getting a snowboard for sand and it being just as easy as snowboarding. The reality? "Please just sit down on the board because standing is too dangerous".
And so I waxed my board (after every try!), climbed up the hill, turned on my GoPro, went downhill and fell off my board halfway. And that on repeat. I might not have waxed my board right. And maybe the track I was using just didn't work. Or maybe I was just too focussed on the GoPro to not fall over. I was just failing at sledge riding on sand. Embarrassing!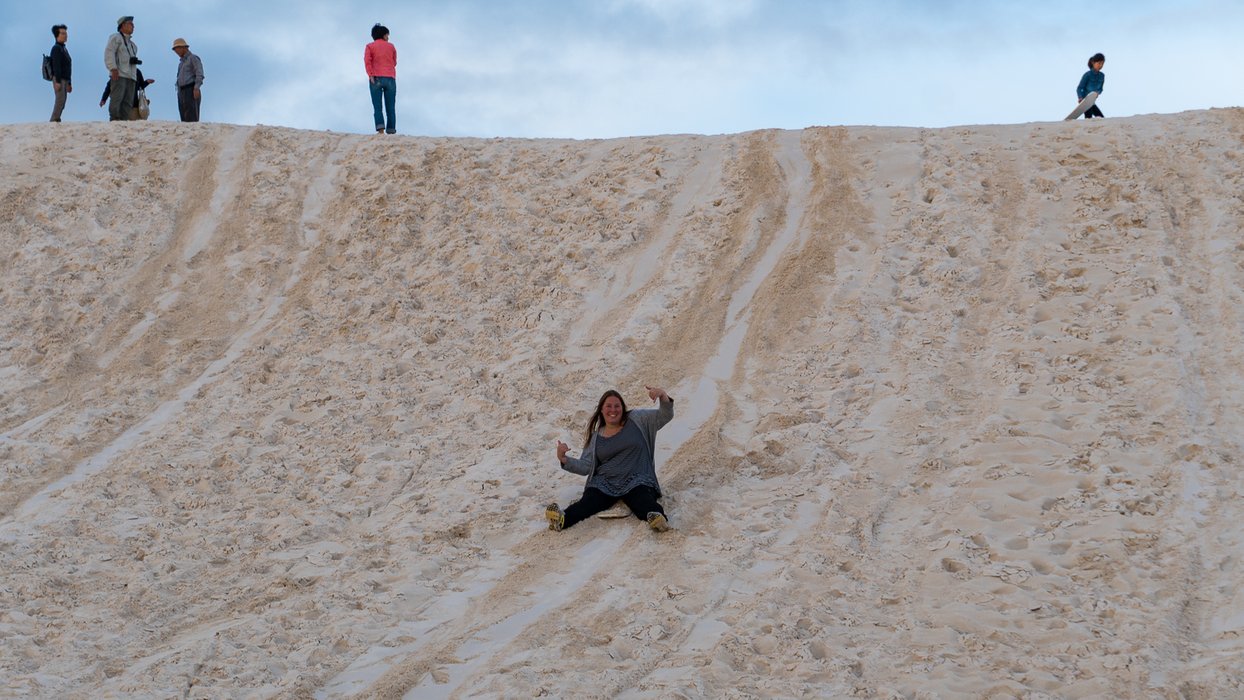 Climbing up the dune was pretty tiring, so when we could join the four-wheel-drive bus for a tour of the dunes I thought that was a good idea. I even managed to get the front seat and was allowed to place my GoPro on the windscreen!
It was a fun ride with some very spectacular downhilling. At some point, we stopped so we could take a photo of the sunset. But you know what? Just watch the video... You'll see!
The drive back to Perth was in complete darkness. Nothing to see so pretty much time for a nap. Back to the city. One full day left in Perth before I would get on board the Indian Pacific train to Sydney!

Also in this series: