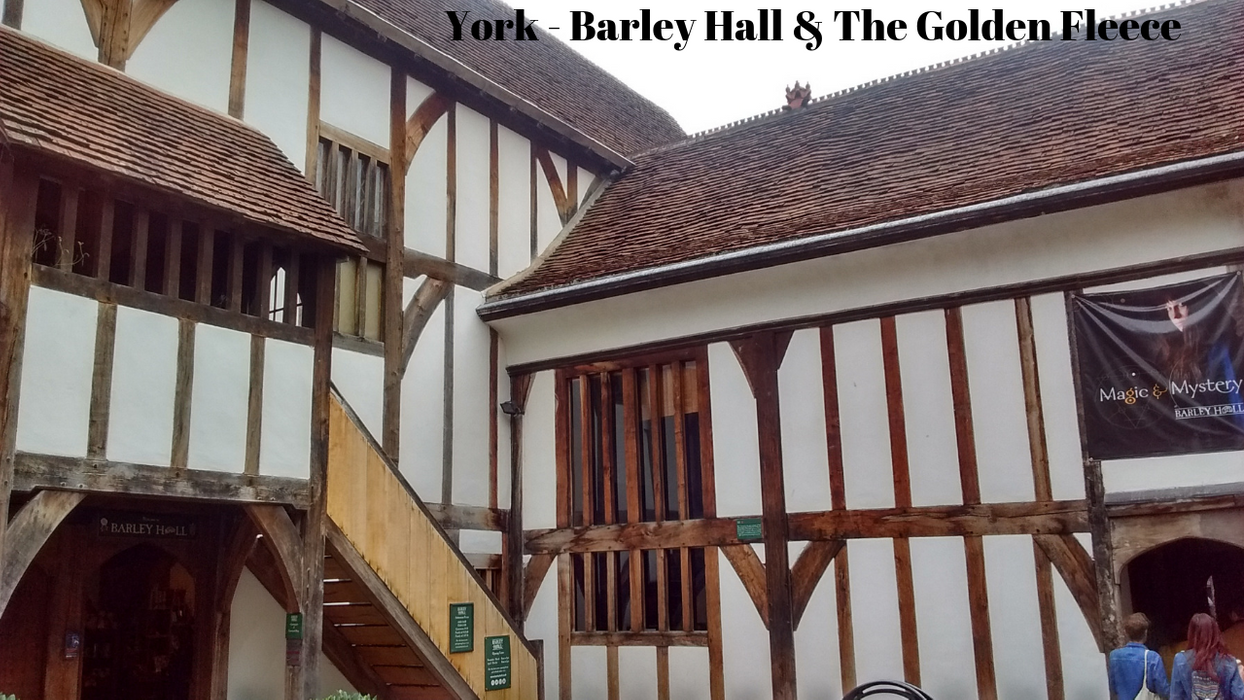 Barley Hall - Magic & Mystery
Just over a month ago I visited the ancient city of York in the UK and wrote a series of posts about the city and its Viking history. We spent four days in this amazing city and this is the story of what we saw on the final day.
Barley Hall is a reconstructed medieval townhouse which was originally built around 1360 by the monks of Nostell Priory. The archaeological importance of the building wasn't discovered until 1984. In 1987 York Archaeological Trust acquired the derelict building and started the process of restoration to its original medieval state.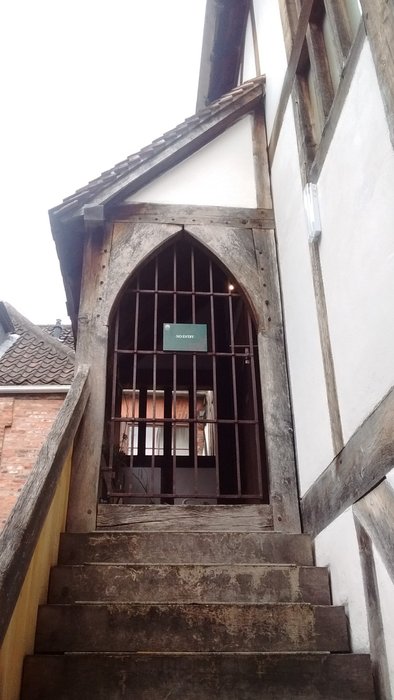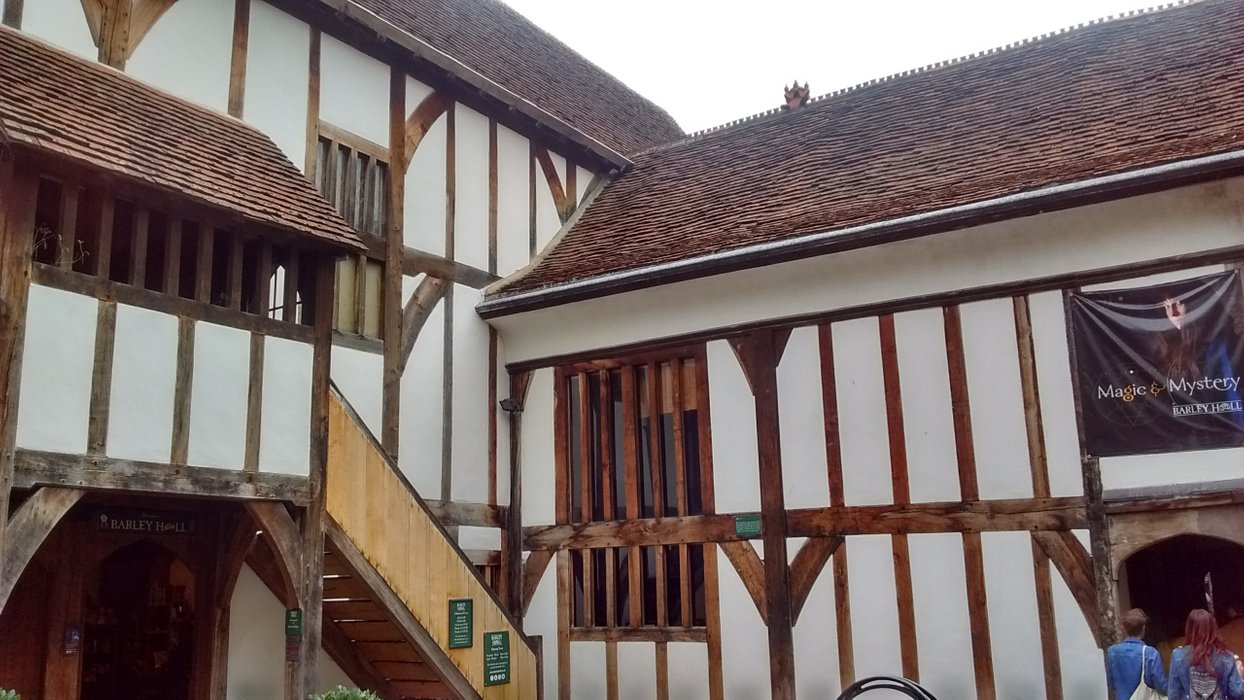 ---
As you wander around, it does come off as somewhat of a tourist trap, but if you're a history enthusiast like me, the props and information only add to the experience. I like to immerse myself in the feeling of a place like this, the oak beams and the tapestries allow you to wander back in time in your mind. As a writer, this type of research is one of the most effective things you can do to learn how to paint an authentic patina into the setting of historical and fantasy fictions.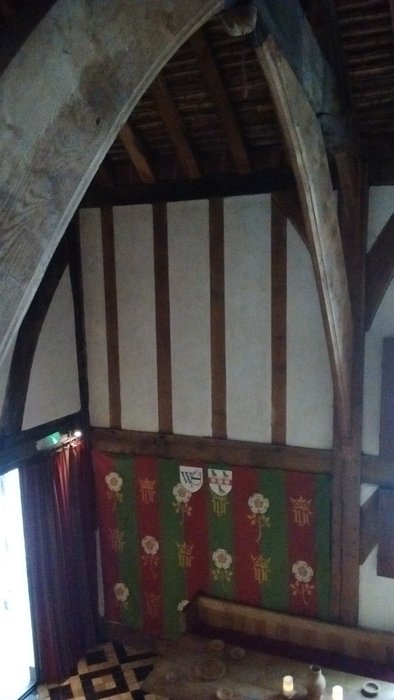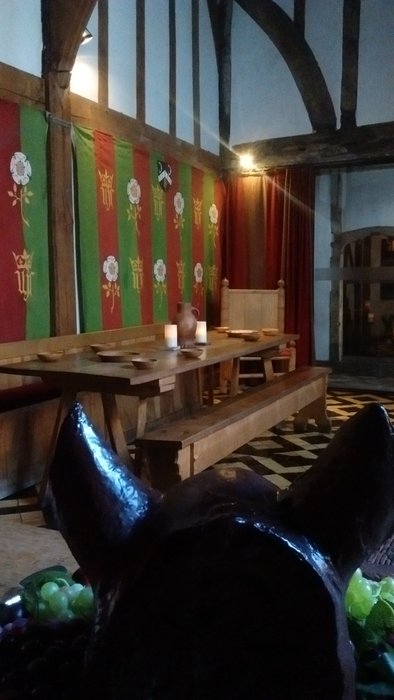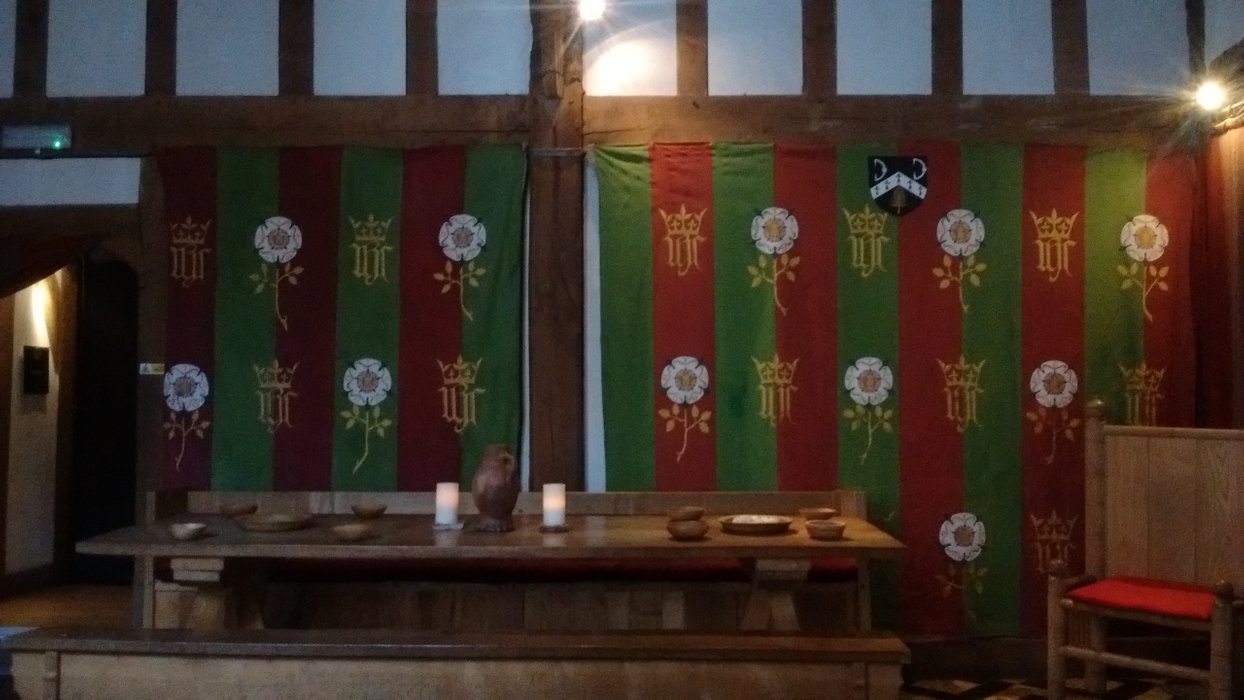 ---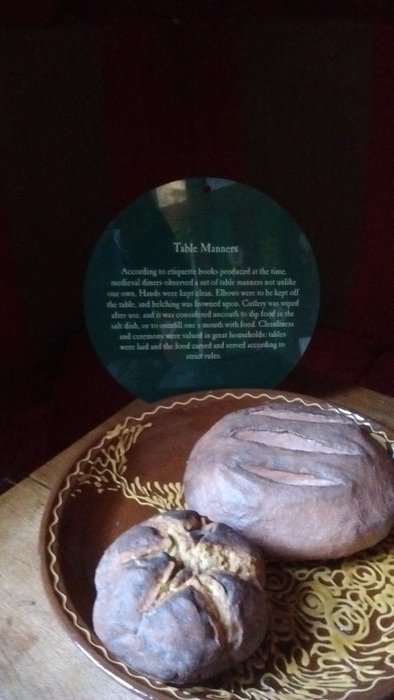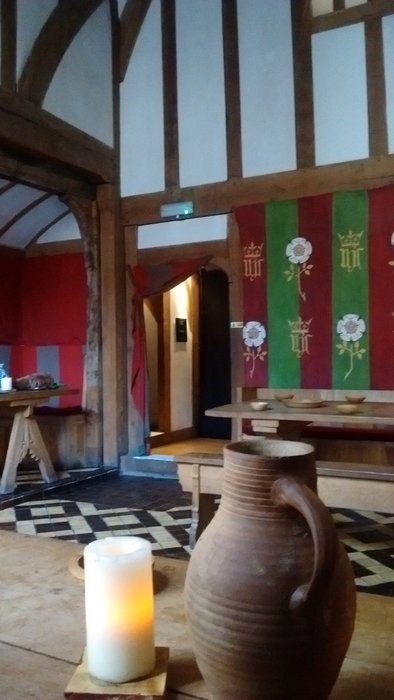 ---
The hall is an impressive attraction in itself but the thing that drew me to visit that day was the exhibition of medieval magic that was running at the time. This is a subject that has fascinated me for a long while and an area of study/research that bears particular relevance to my writing. Elements of medieval magic are a deep undercurrent of many of my favourite fantasy author's work and I found this exhibition to be very comprehensive. Here are a selection of the many pictures I took of various exhibits and accompanying explanations.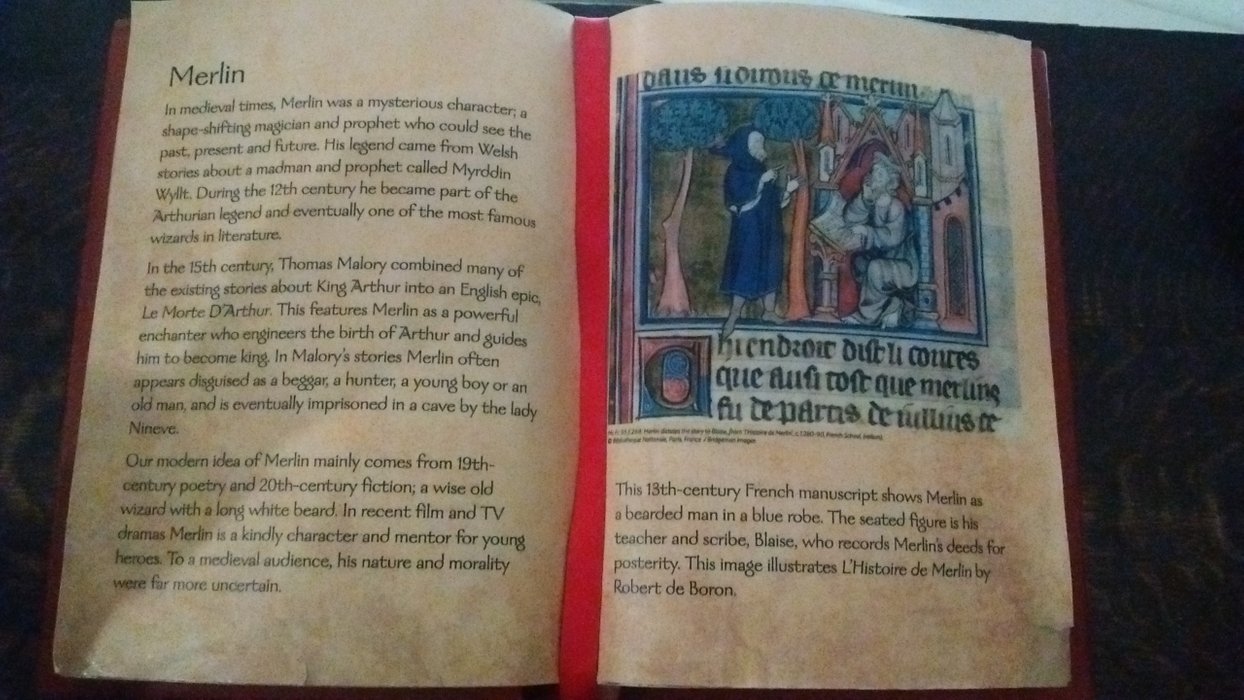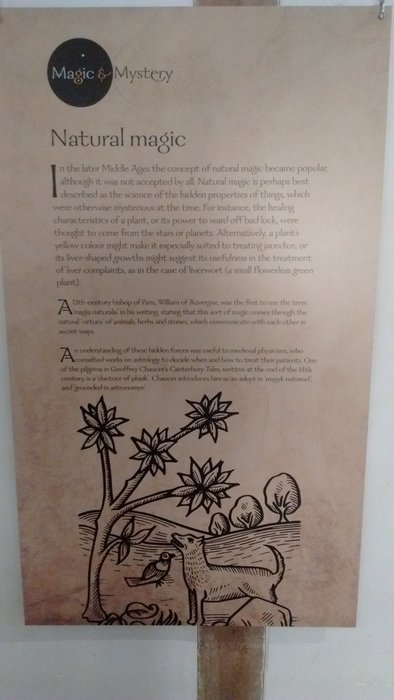 In the latter Middle Ages the concept of natural magic became popular, although it was not accepted by all. Natural magic is perhaps best described as the science of the hidden properties of things, which were otherwise mysterious at the time. For instance, the healing characteristics of plants, or its power to ward of bad luck, were thought to come from the stars or planets. Alternatively, a plant's yellow colour might make it especially suited to treating jaundice, or its liver shaped growths might suggest its usefulness in the treatment of liver complaints, as in the case of liverwort (a small flowerless green plant).
A 13th-centurary bishop of Paris, William of Auvergne, was the first to use the term 'magia naturalis' in his writing; stating that this sort of magic comes through the natural 'virtues' of animals, herbs and stones, which communicate with each other in secret ways.
An understanding of these hidden forces was useful to medieval physicians, who consulted works on astrology to decide when and how to treat patients. One of the pilgrims in Geoffrey Chaucer's Canterbury Tales, written at the end of the 14th century, is a 'doctour of phisik'. Chauser introduces him as an adept in 'magyk natureel', and 'grounded in astronomye'.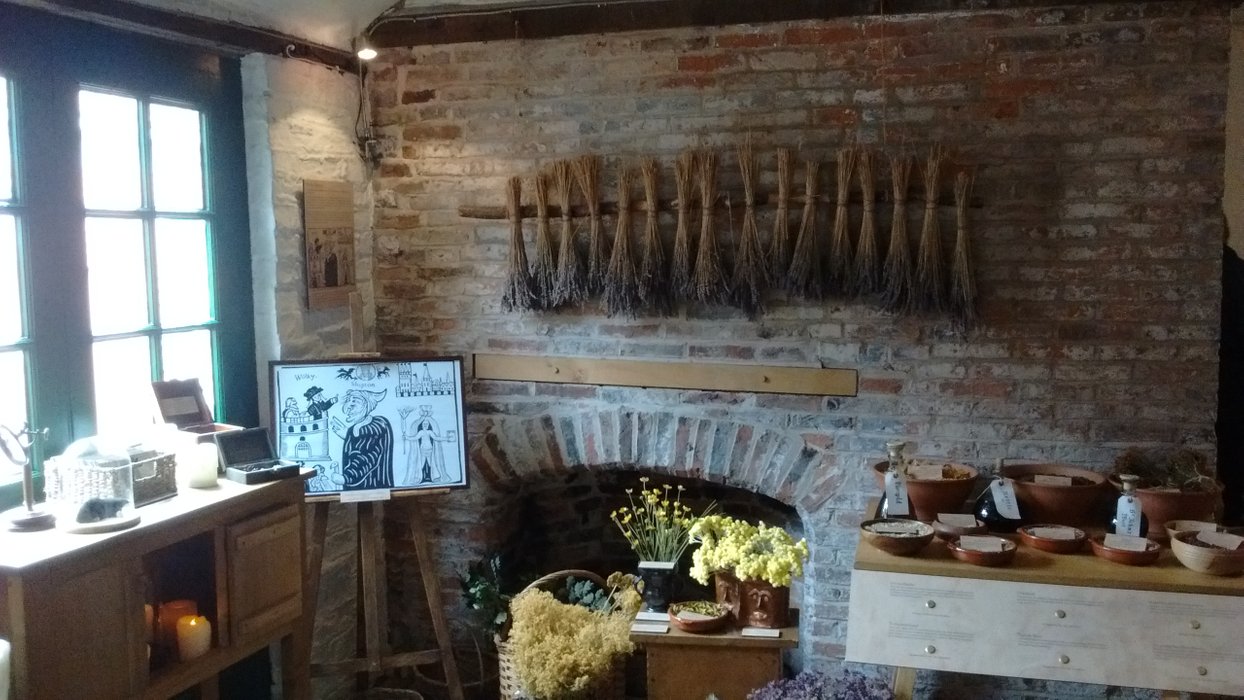 ---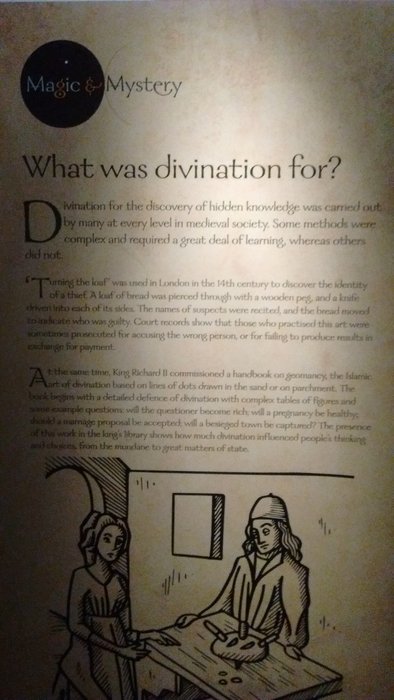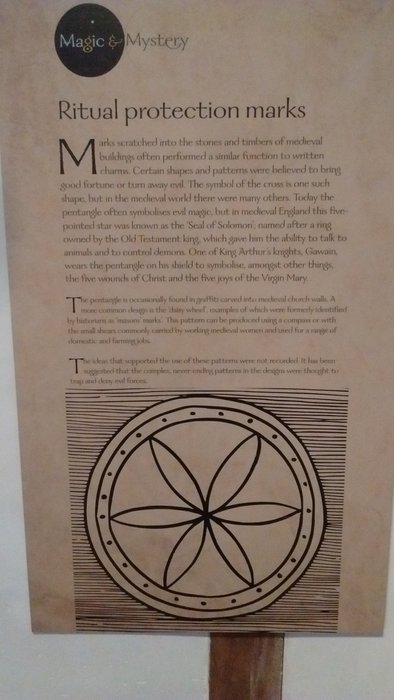 ---
The area describing alchemy was amazingly detailed, with a full mock-up of an alchemist's lab and even a robe for the (cough cough) children to wear 😉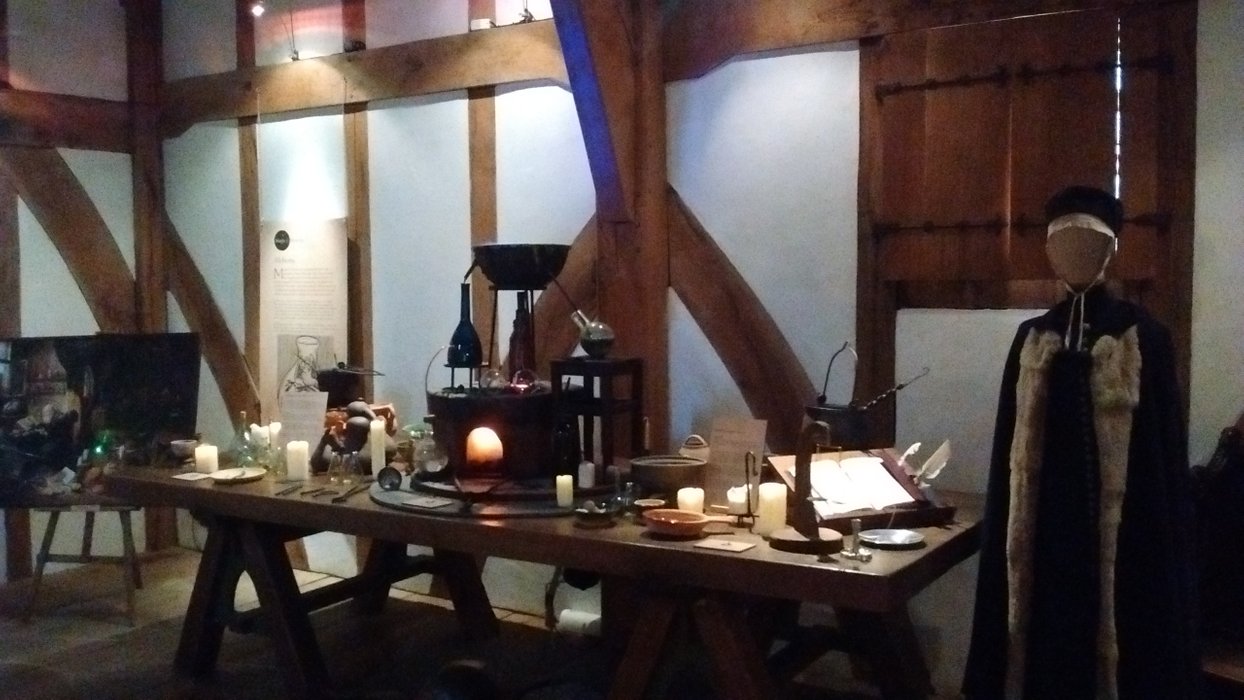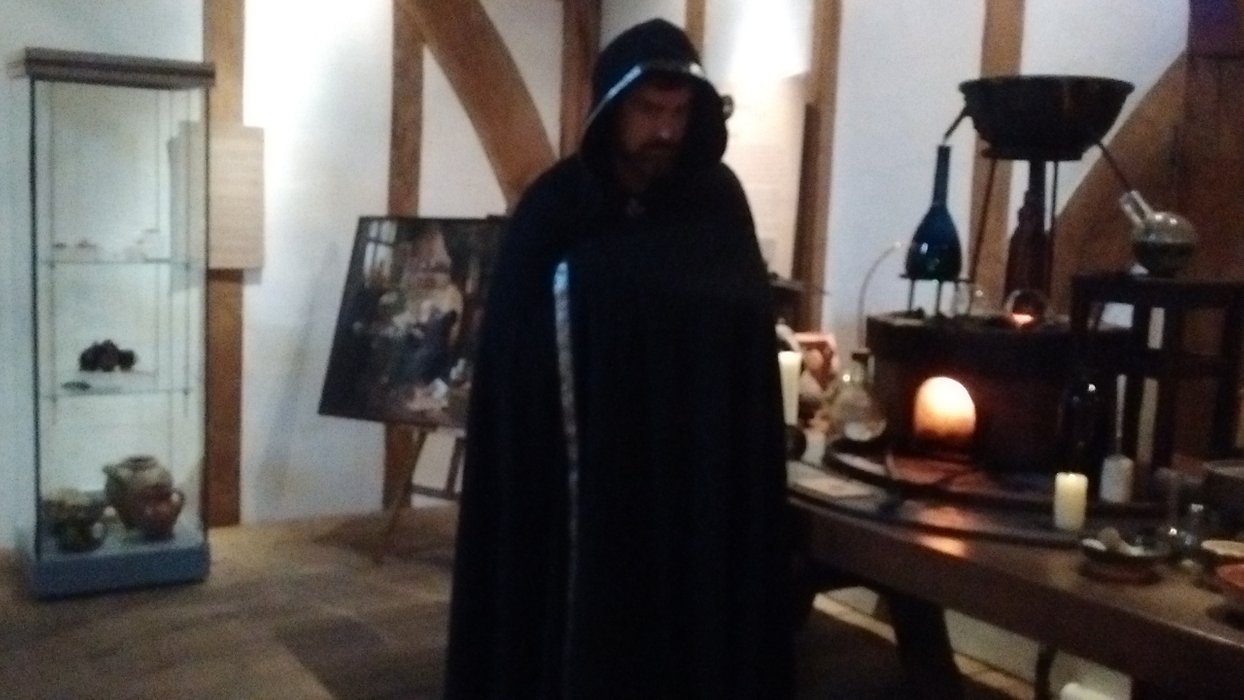 ---
Panels detailing the eminent leaders of the field in alchemy and natural magic.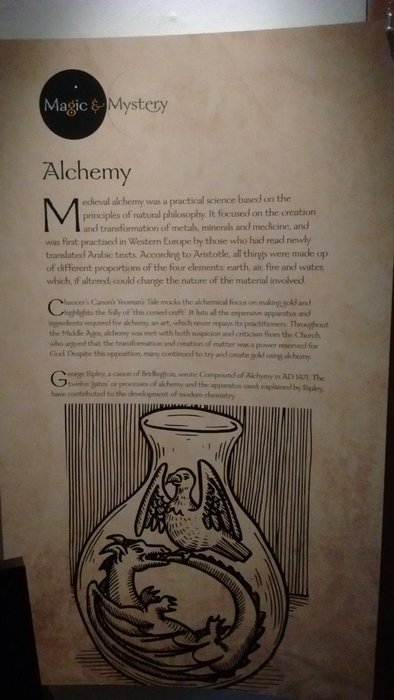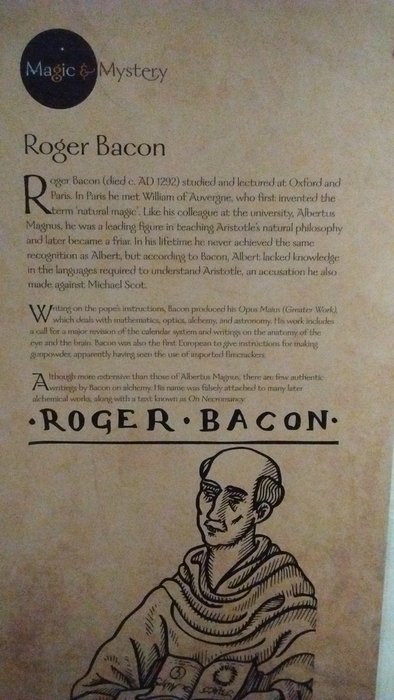 ---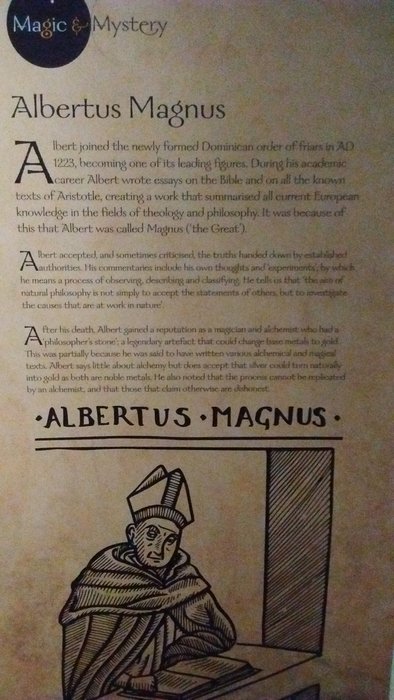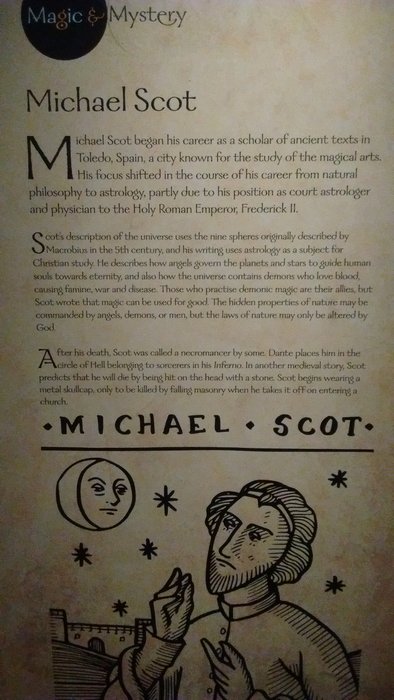 ---
The amount of information in this exhibition was far more extensive than I could possibly present in this article. When I find a well-spring of information like this I am always looking for that elusive story that captures the imagination. The small detail that sparks my inspiration toward writing a short fiction.

In the post I wrote about the Jovik viking museum there was a certain exhibit that inspired one of the best stories I've ever written The Madness of the Gods. I found a similar exhibit at Barley Hall that has inspired a short historic/fantasy fiction (soon to be published exclusively to steemit).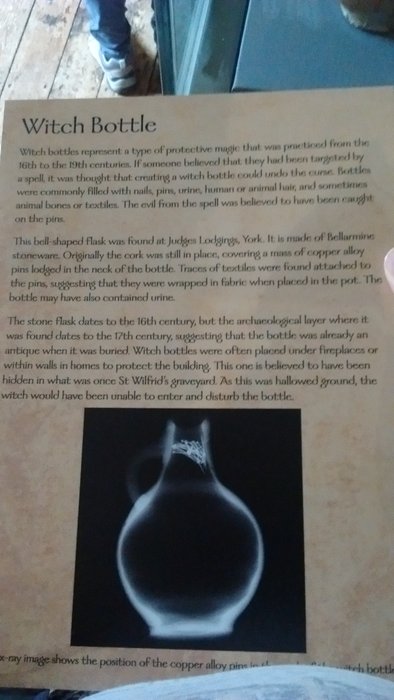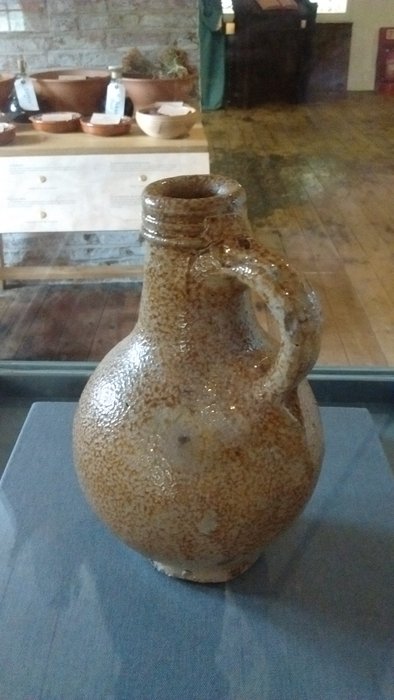 ---
This aspect of benevolent magic fascinated me as I had not heard of it before. The witch bottle was a way to remove the influences of a spell by filling the bottle with pine, nails, urine, animal or human hair. It was believed that the energies of the spell got caught in the materials thus removing the curse. This practice shows parallels with shamanic and voodoo practices which fascinated me even further, inspiring research in both those traditions of magic.
I left Barley Hall with some excellent inspirational material and I would recommend this place to anyone, casual tourist or roving writer alike.
---
After leaving Barley Hall we walked the length of the York city walls before stopping for dinner at the street food section of the Shambles Market.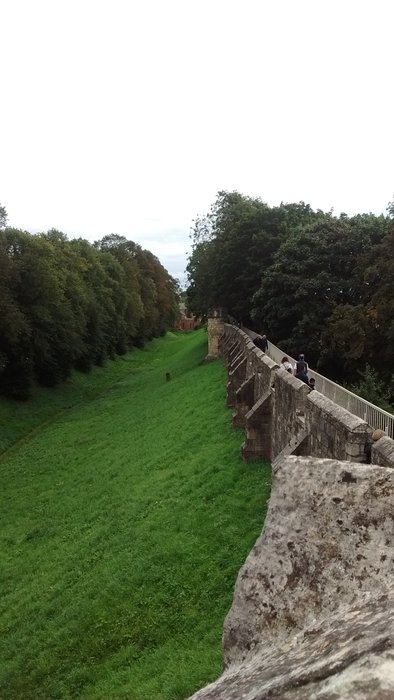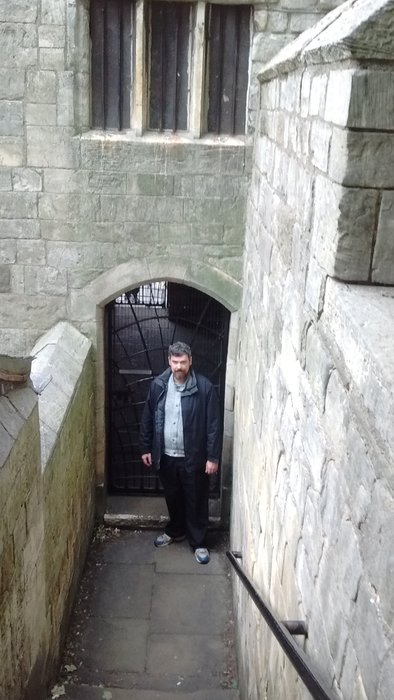 ---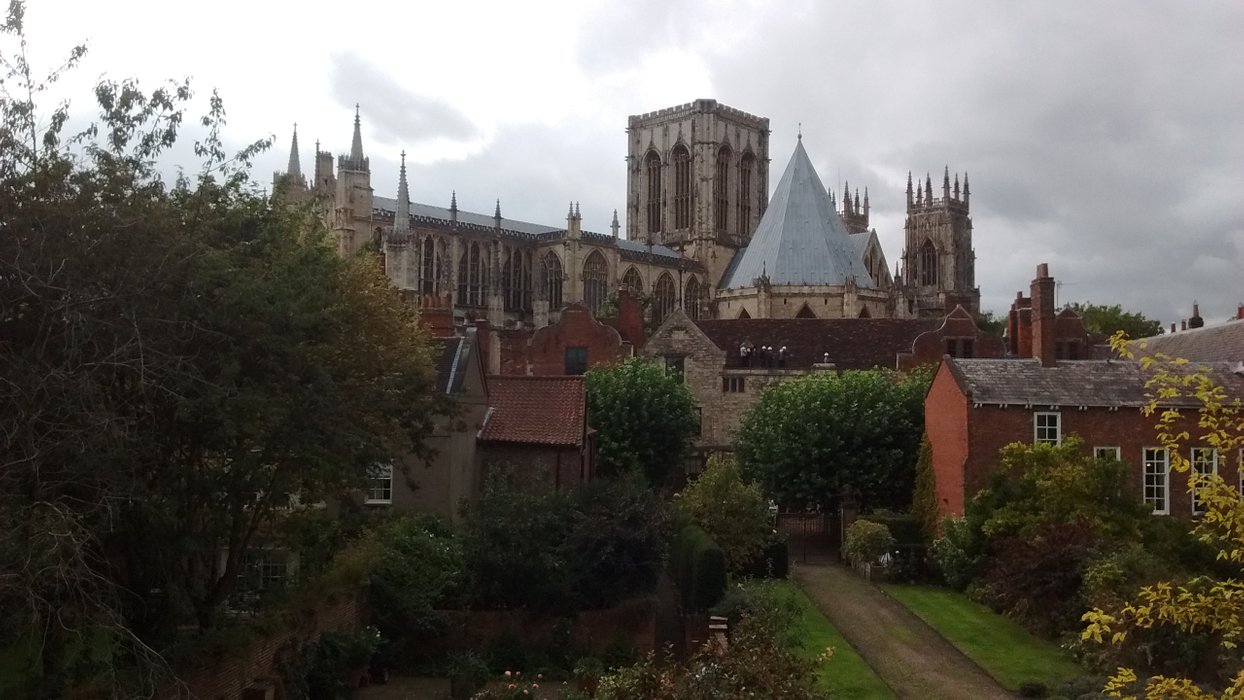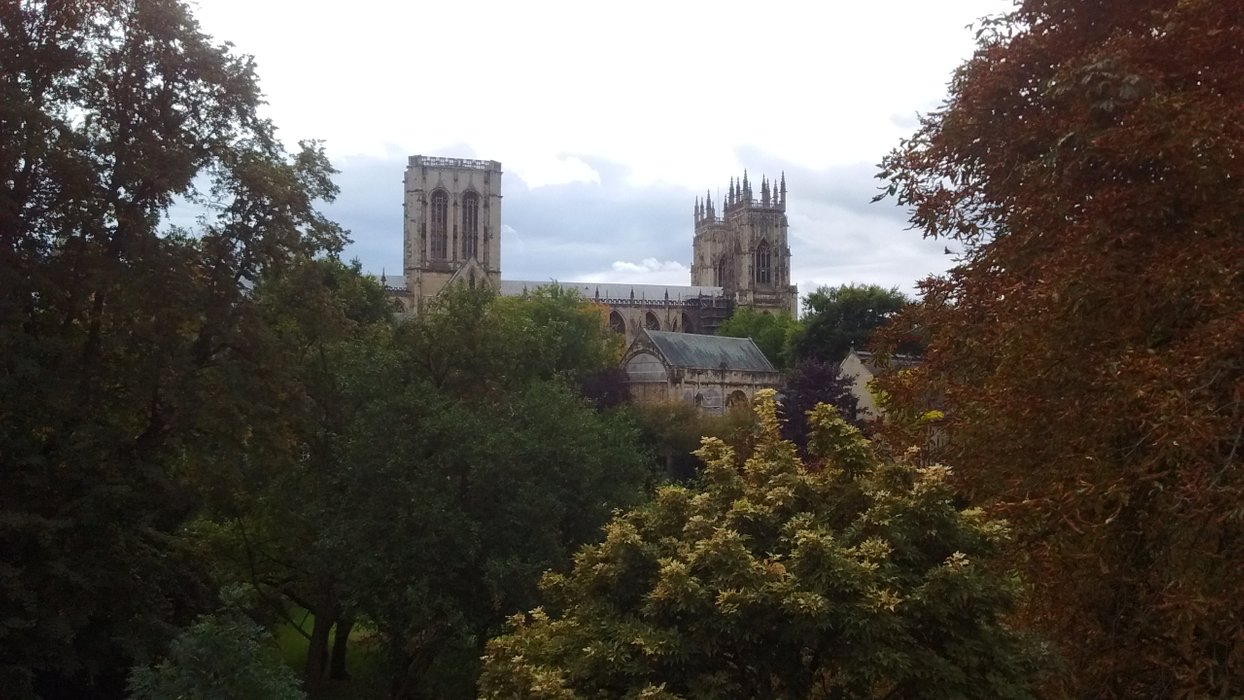 ---
One of the strangest things to find in a medieval city - Korean food 😆 honestly that was one of the nicest meals I've had in a long time, although spicy as hell!
---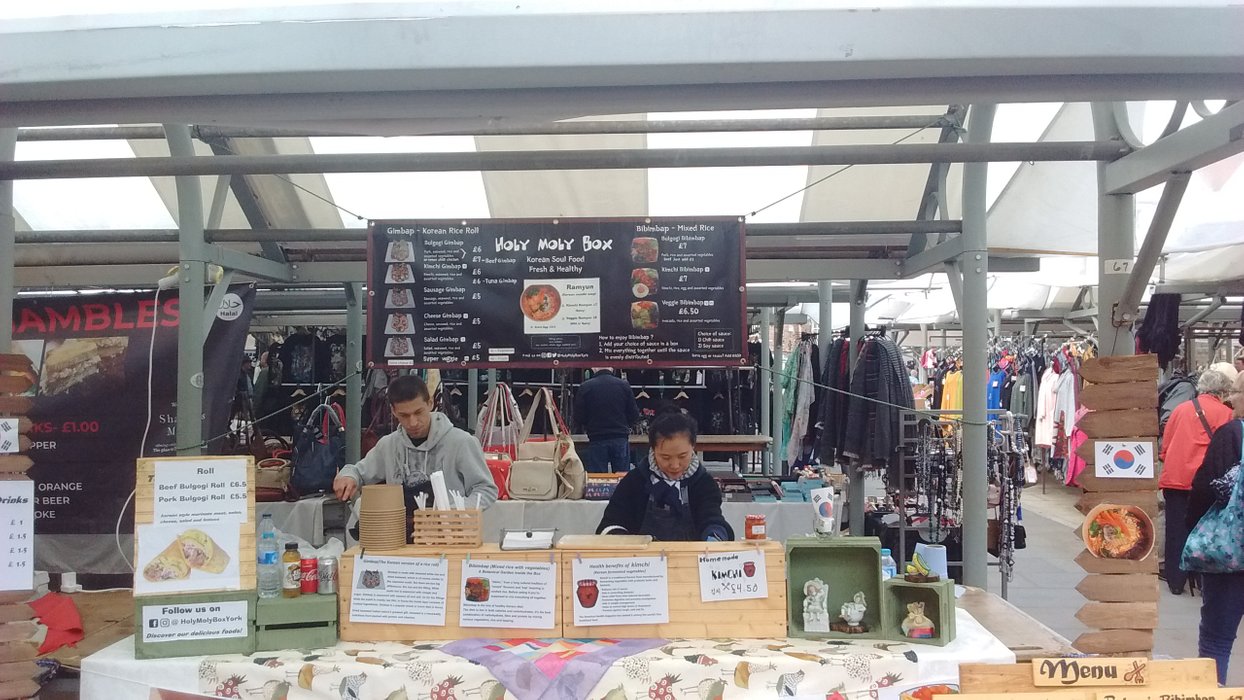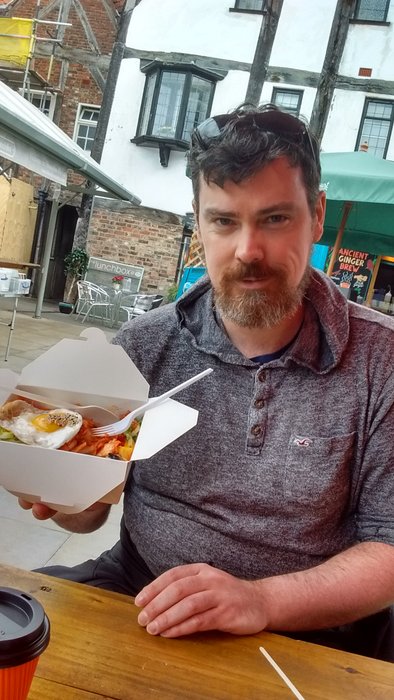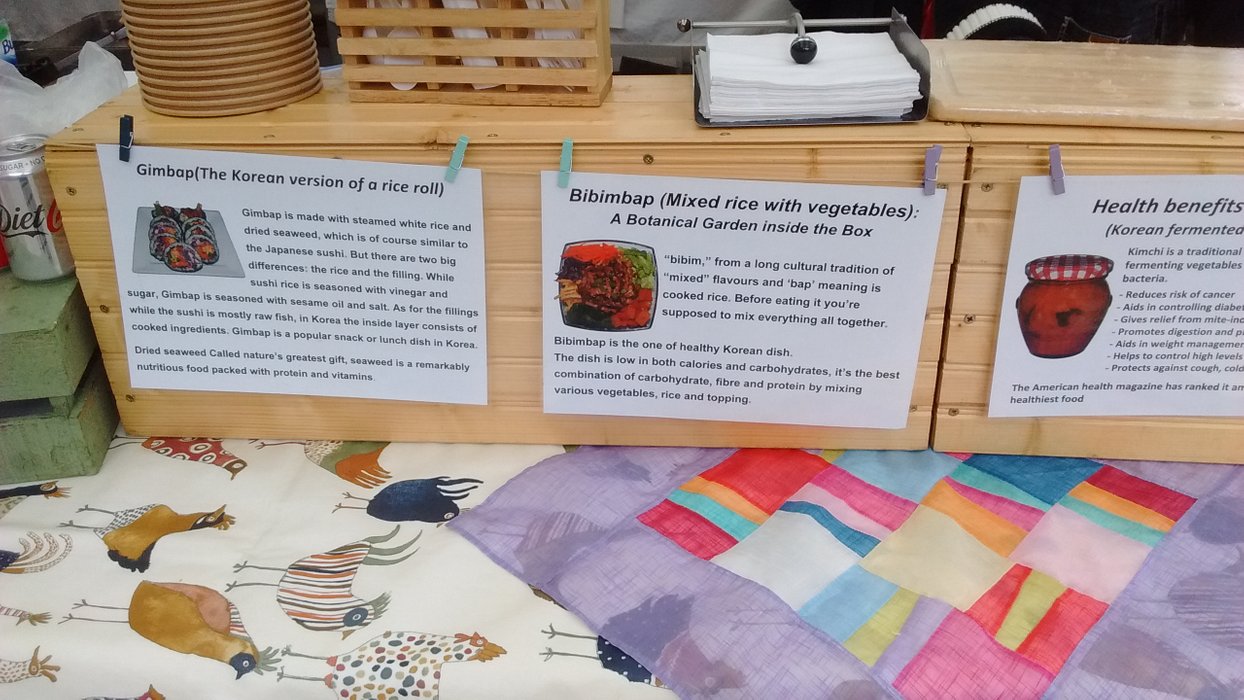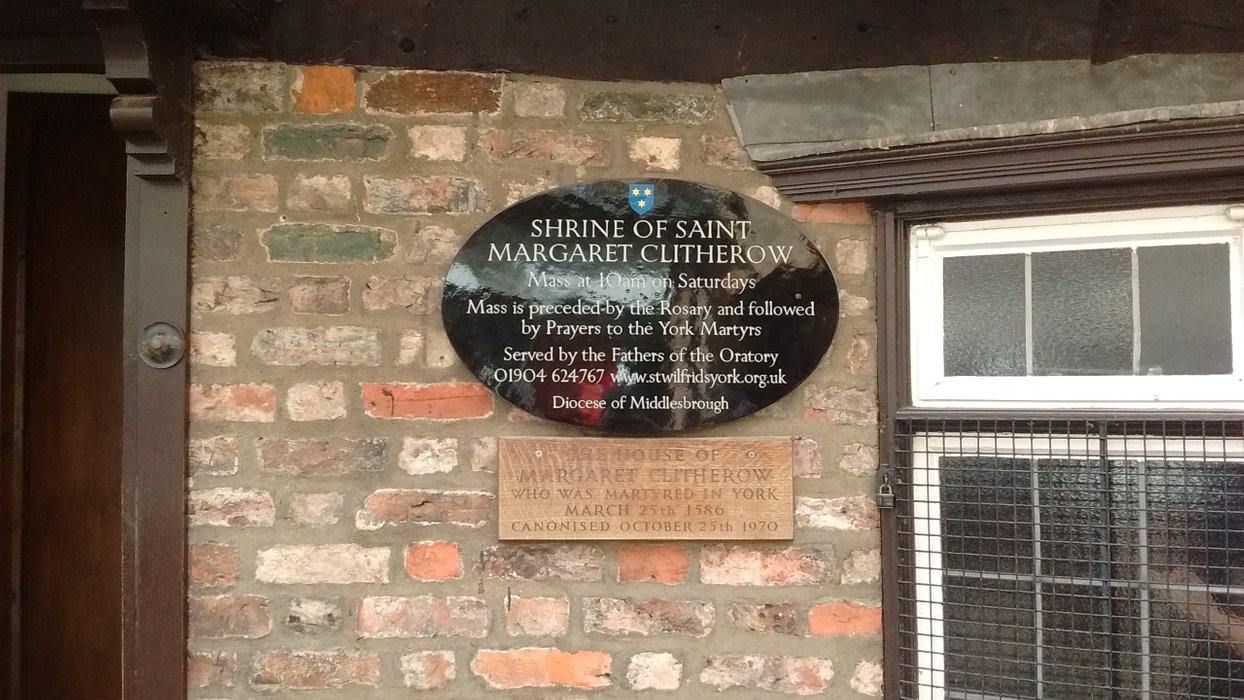 ---
Haunted York and the Golden Fleece
After a fiery Korean bibimbap box, what better way to cool the furnace than a pint in a haunted pub! Apparently, York is one of the most haunted cities in the whole of the UK. I can't really attest to this as where we stayed was a house-sit for a friend who lives in the area, close-ish to the city but definitely not in the centre where most of the spooky happenings... happen. Our rather nice two up two down was just haunted by an elderly cat. But as I was in the spookiest city in the north of England I had to visit at least one 'supposedly' haunted location - The Golden Fleece Pub.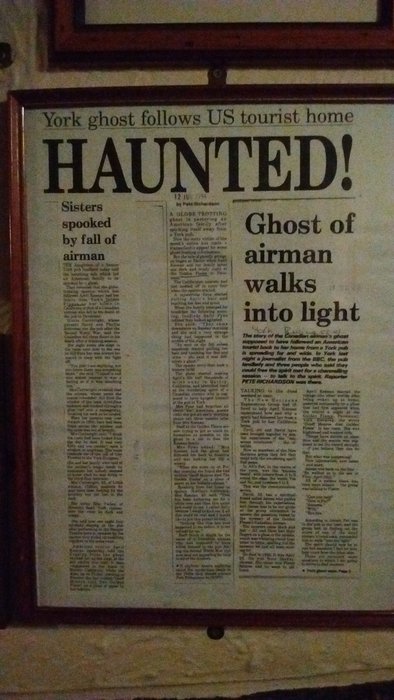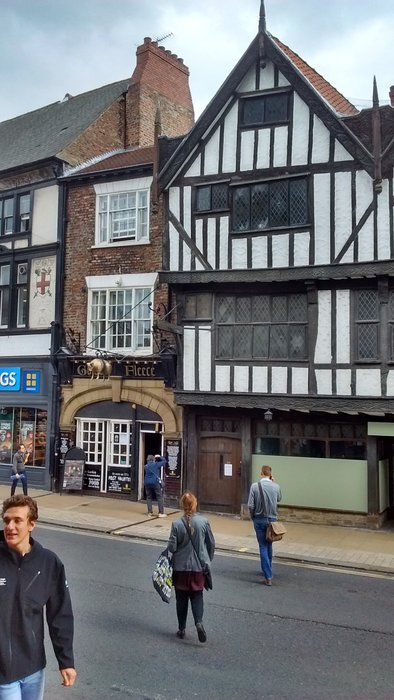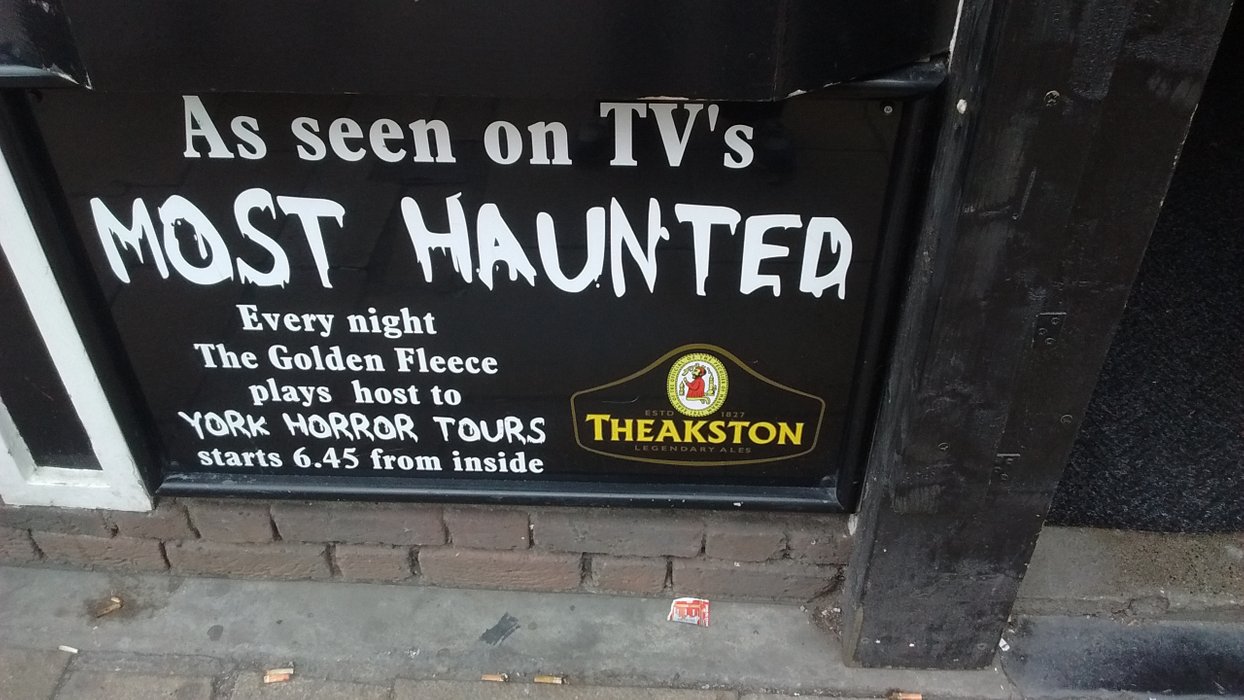 When you walk in, you are struck by how small it seems to be. The decor is like something from a 1970's sit com and the familiar smell of stale beer tickles the senses, causing flash backs to my days as a barman.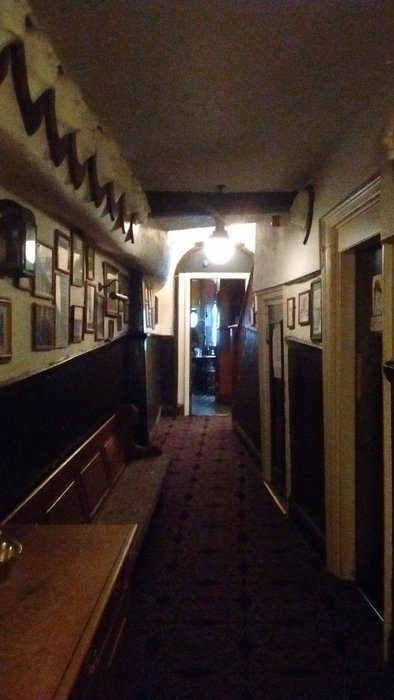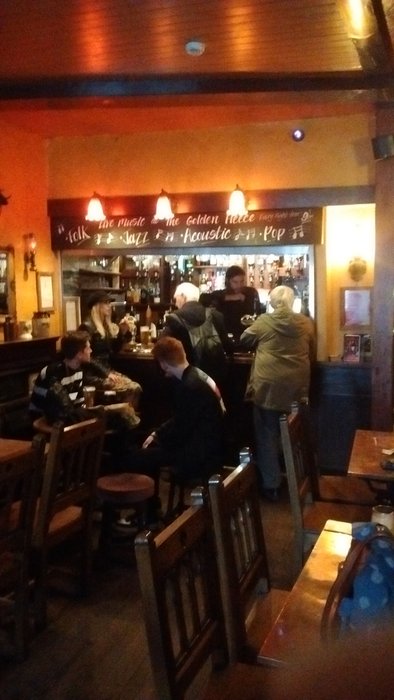 ---
The pub is deceptive though, as it stretches back a long way, finally opening out into a larger room where a skeleton sits forlornly at the bar. This is where we decided to sit for a well-earned end of day drink. I'm not sure what to say here. It did have a slightly eerie feel in the corridor but that might have just been the effects of the rather flat lager I had just drunk. The main room (pictured below) was atmospheric and the fish and chips were passable but I'd say unless you're prepared to pay to stay overnight, don't expect much horrific goings on.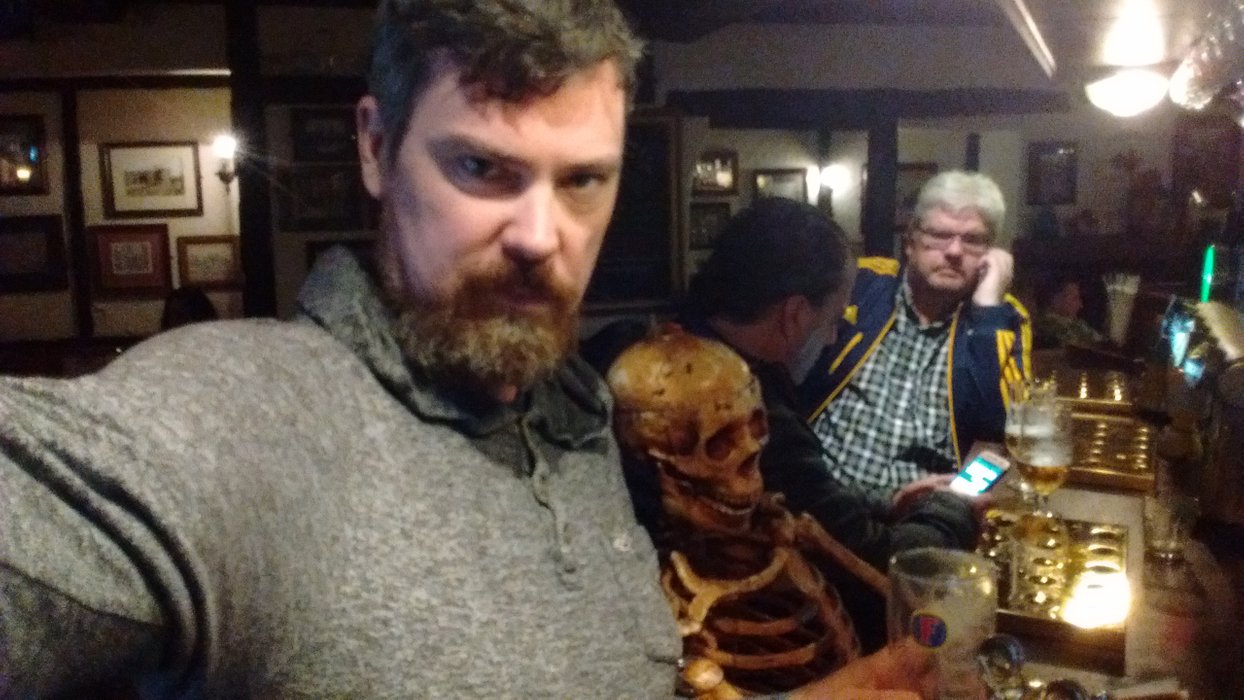 All images/footage used in this post are my own property taken on my phone in York. If you have enjoyed this travel/history post, you can check out my other work on my homepage @raj808. Thanks for reading.






If you would like to join a fantastic community where we strive to help new steemians grow and develop, why not join me at #promo-mentors discord group which you can find here.
---


Join us @steemitbloggers
Animation By @zord189