You can walk in Prague endlessly, admiring the houses, towers, bridges, sculptures, Windows, doors and further along the list.
Today in the photo is a house with an interesting name "at the minute", by which no one can pass. The house is located on the old town square.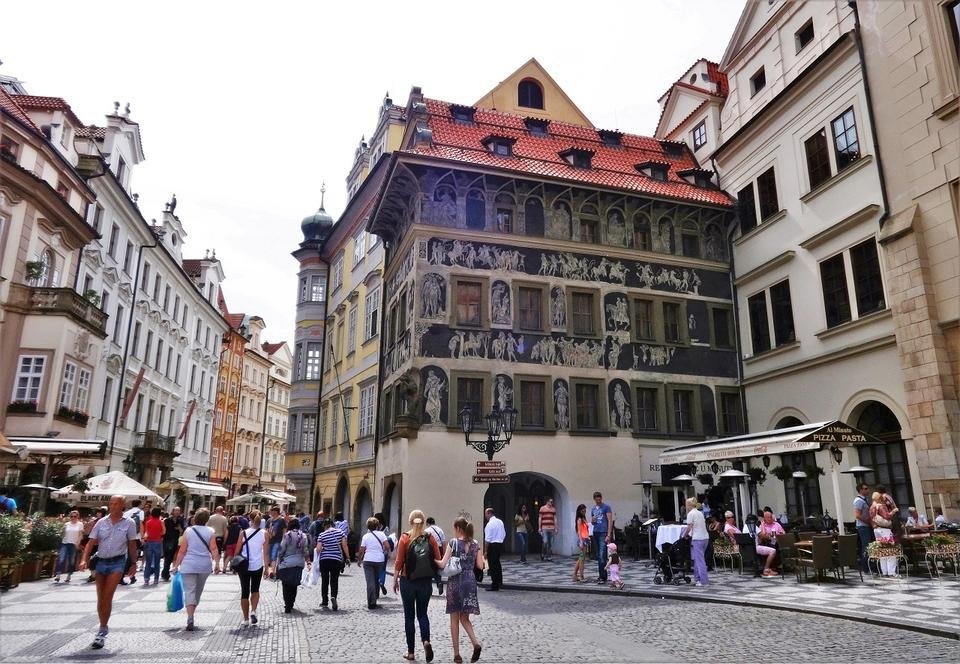 He is interested in unusual paintings on the walls, which can be viewed for hours.
A sophisticated traveler and bookmaker will find out in the portraits of the Habsburg dynasty, who ruled the Czech Republic.
The figure of the Turkish Sultan Selim will surprise you. I found a version of why he's drawn.
Then there are scenes from the old Testament and recognizable scenes from ancient mythology.
Will attract your attention figures, which are located between the Windows, in them you will learn the virtues - Justice, Fortitude, Wisdom, Fertility, Motherhood.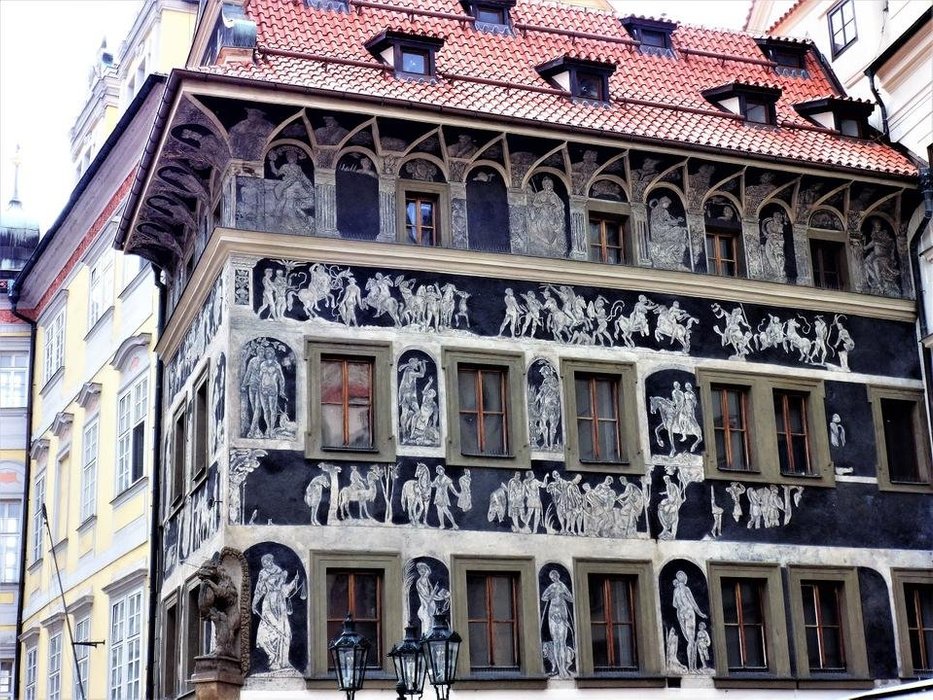 The history of the building says that it was originally built in the old Gothic style.
But the Renaissance began, and the building was rebuilt in a new Renaissance style.
This change is not over, and the appearance of the house "minutes" changed again and again.
So during restoration of 1603 the facade of the building was painted in sgraffito style.
This technique allows the frescos to be preserved for centuries. Unfortunately, the names of the artists are unknown.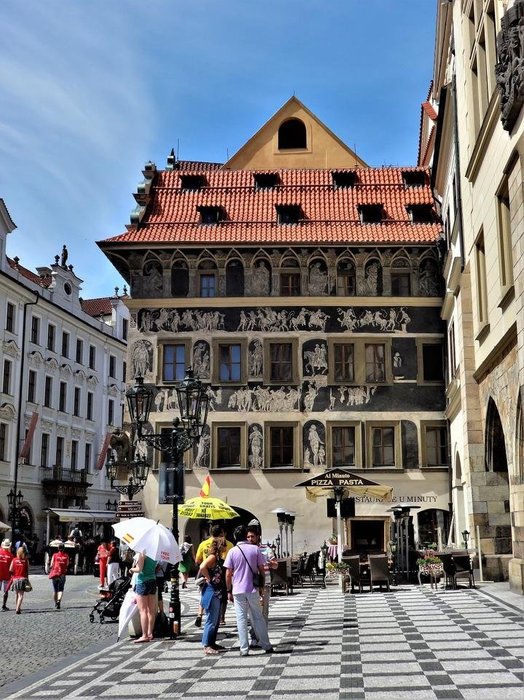 In the last century, due to the deteriorating condition of the building, a plan was drawn up to demolish it to connect two areas-the old town and the Small. Fortunately, these plans failed to come true, and the house was once again restored. The reconstruction lasted for 2 years and was completed in 1937. After that, on the 1st floor of the building there was a passage, decorated with arched vaults, as well as cafe "U Minuty".
We went there to drink a Cup of coffee, an assortment of drinks and desserts was a pleasant surprise.
About the name of the building "minute" there are several versions.
On one of them the house was named so because earlier in the house there was a shop in which different trifle - was on sale "minuciozni".
According to another version, the building is named in honor of the owner of the tobacco shop, which was located in this house, whose owner was Peter Minuyt.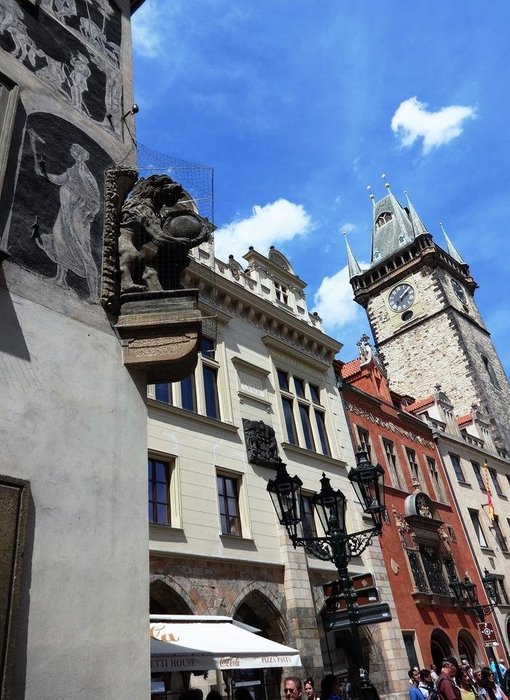 From 1889 to 1996 in this house once lived the writer Franz Kafk with his family.
It is symbolic that today this building houses the organization for the protection of monuments, which is part of the Prague magistrate.
If you visit Prague, don't forget to visit this magnificent 15th-century house, which has been preserved for us travelers.