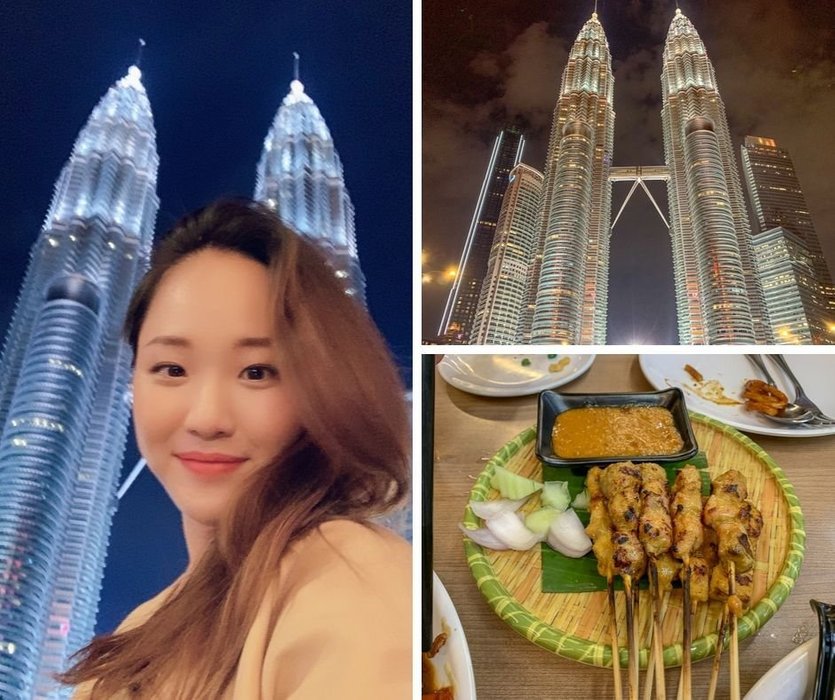 [EN]
Petronas Twin Towers, the symbol of Kuala Lumpur
Hey guys, I recently went to Kuala Lumpur for short trip. This was my first time traveling Malaysia, so I was so excited! I didn't bring any luggage or backpack only thing I brought my little tote bag. Yes, no cosmetic, no spare clothes, nor even my Macbook! Probably this was the first time I'm traveling overseas without any big bags. And I loved it. I didn't have to wait for my luggage, less things to care about, and it's just so easy and comfortable. I was thinking I should do this more often. Haha.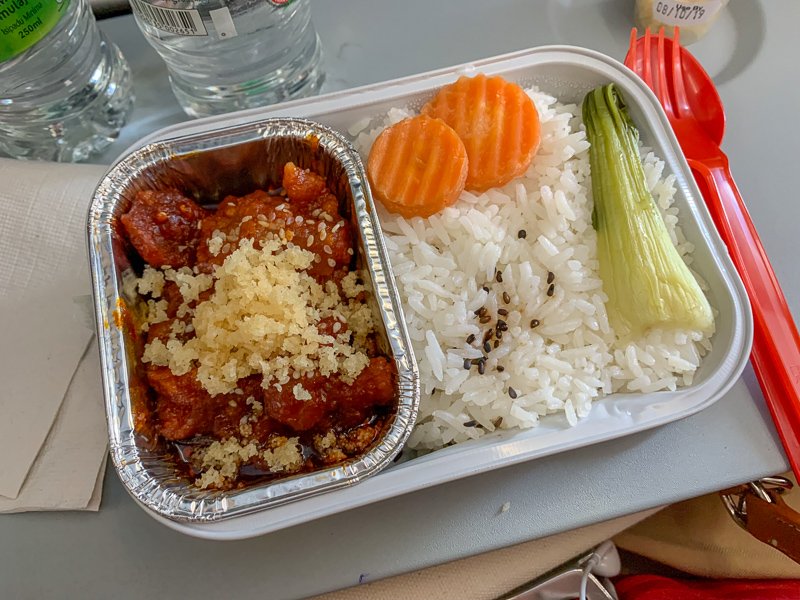 I flew to KL with Air Asia this time. I use Air Asia mostly when I'm traveling in South East Asia. There is not so much delay, their service is not bad, price is really good, especially they have the best paid airplane meals haha. I really want to recommend you if you're traveling in Asia :)
One thing I realized last time when I was at the airport that food and drinks in Vietnamese airports are very expensive. I know all the airports are expensive but Vietnam, and also Thailand feels extra expensive. Probably because their price is really cheap, so compare to that it feels extremely expensive. So instead of having a meal at the airport, I ordered an air plane meal in advance. AirAsia has various choices for airplane meal and the price is pretty affordable. It wasn't even a Korean route airplne, but they had a Korean menu called Hongseokcheon's Spicy Chicken Gangjeong. Spicy cicken? Oh yeahhhh I should've order that one.
And... guess what??? It was the most delicious airplane meal I've ever eaten. I thought it's not gonna be that spice since it's airplane meal, but it was really spicy even for me. So if you are not use to eating spicy food, you probably have to run to bathroom right away. Haha
But if you are a big fan of spicy food, and also if you are a going to use AirAsia, please try this menu :) You're gonna love this!!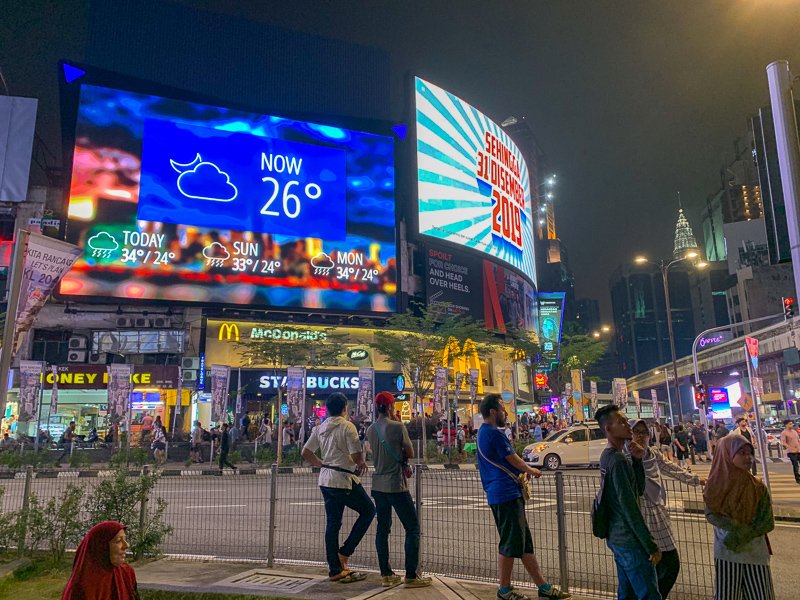 We stayed in the main center of downtown, so as soon as I came out from our hotel I could see this view!!
My first impression of KL was Tokyo+Bangkok! It was much more developed than I thought, and I felt like I was in a future city. The atmosphere reminded me of Tokyo a lot, apparently, there were a lot of Japanese companies as well.
As a multicultural country, I felt that many cultures blended naturally with people from streets to restaurants.
Some of my Malaysian local friends told me that you can't see real Kuala Lumpur in down town. I felt like I understand what are they talking about, so if I can visit here again next time, I definitely want to see the outside of downtown, the real Kuala Lumpur :)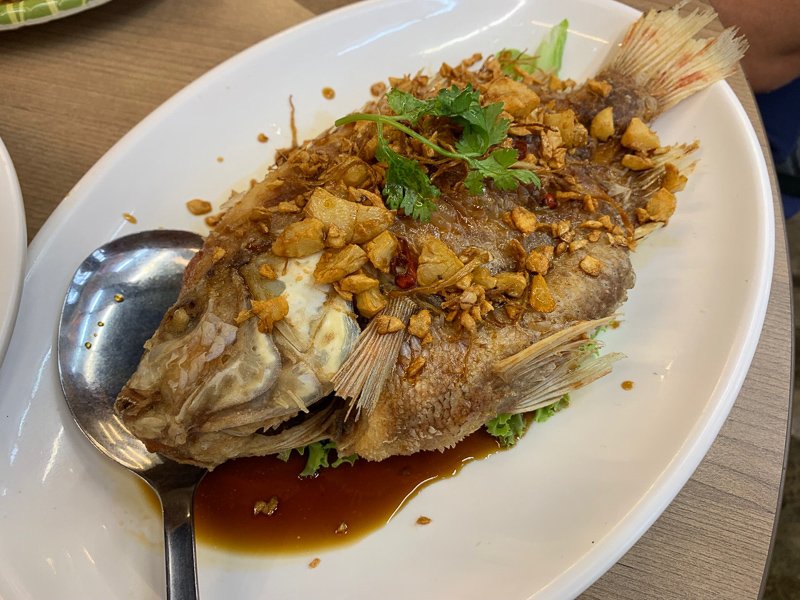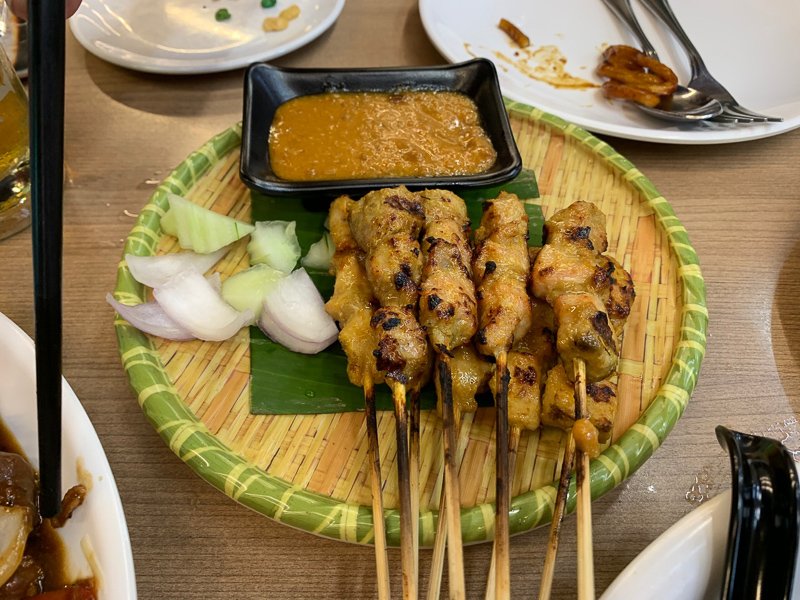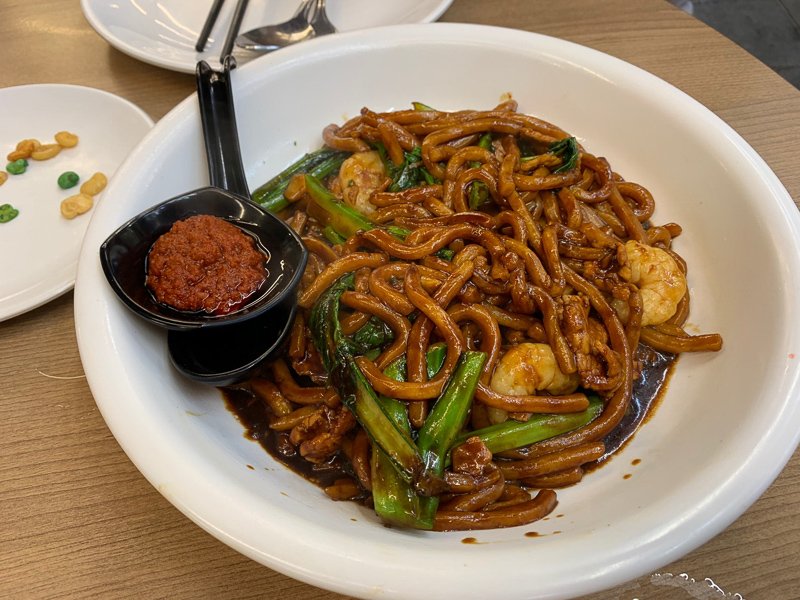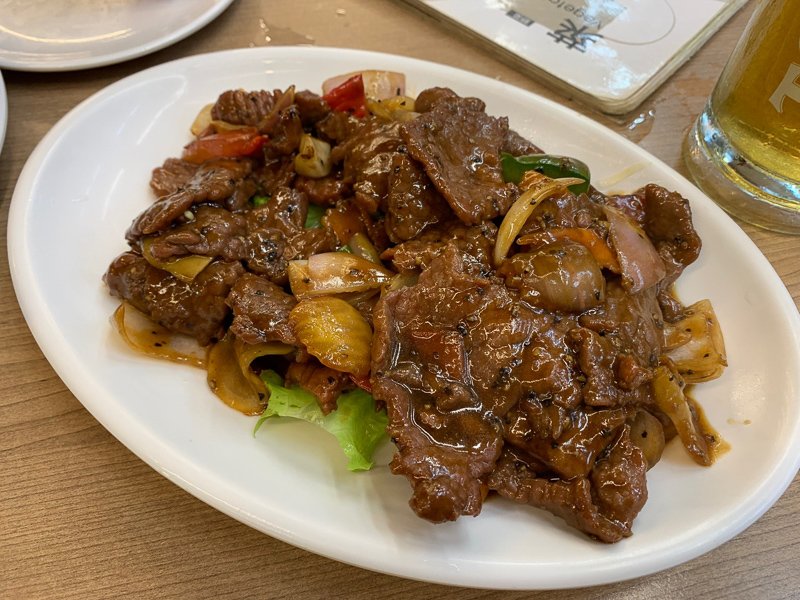 This is the dinner we had, everything was amazing :) Malaysia! I didn't know you had so much good food here!! We ordered some kind of deep fried fish, chicken sate, traditional noodles, pepper beef. It was absolutely delicious :) I've never tried pepper beef before, and it was first time I tried. The beef was surprisingly soft, and tender. The sauce tasted pretty simple, but as you know simple is the best! I was a little disappointed with the noodles tho, I don't know if it's this restaurant or the dish haha.
One unique thing that I noticed in KL, the dinner wasn't expensive at all but beers was so expensive compare to Vietnam. We didn't know that so we ordered lots of beers while having dinner. And we surprised when we got check. Haha. So if you're visiting KL you have to be careful of that. Except that everything was lovely.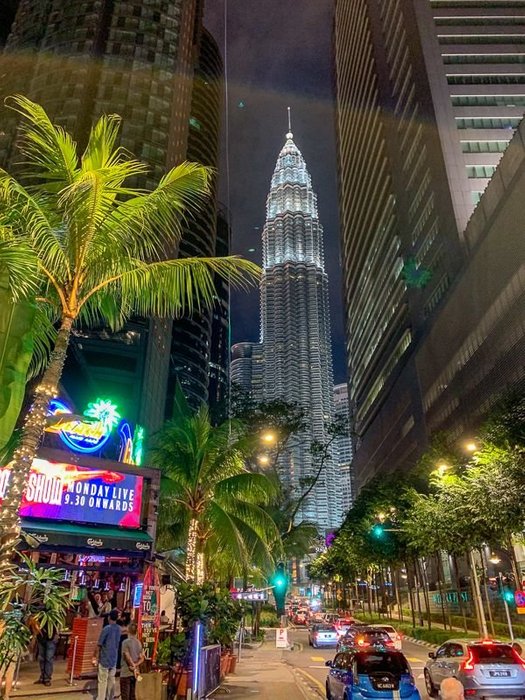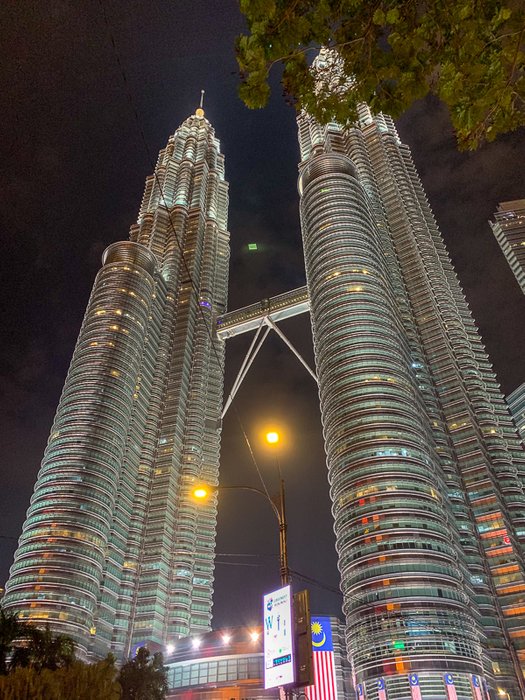 This is the landmark of Kuala Lumpur, Petronas Twin Tower :) Originally I was planned to take just one or two picture and went to have a drink, and then go back to the hotel. But the twin tower was so beautiful that I kept changing places and took pictures for more than two hours!! Kuala Lumpur has really nice side walks, and the weather is cool so it was perfect to walk around after dinner! I missed walking around in the city since I moved to Vietnam. You can't really walk around there so I had to take an advantage :)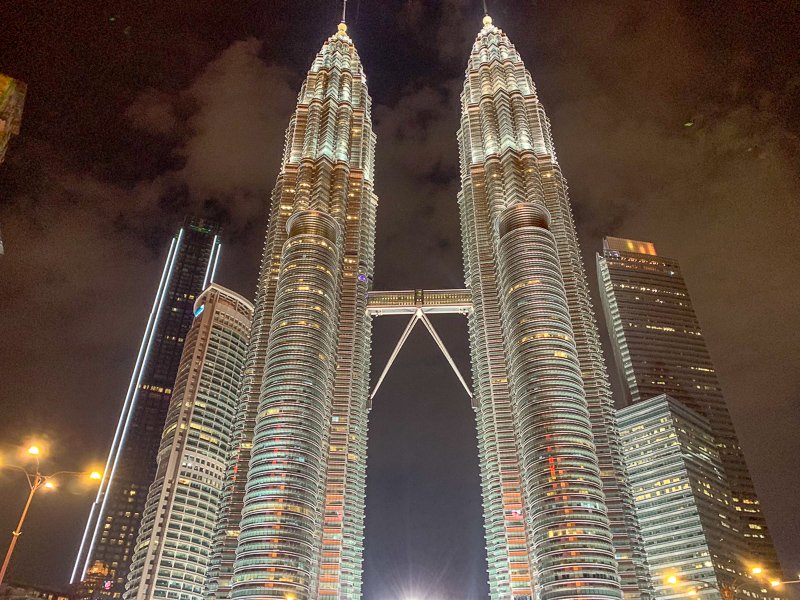 Look at this beauty! Petronas is the coolest skyscraper I've ever seen :)
When they were building the twin towers, the Japanese company was in charge of the construction on the left side, and the Korean company was in charge of the construction on the right side. Interestingly, the construction started with Japan first, but Korea completed the construction first. So Korea could overtake the construction on the bridge between two buildings. As a result, Samsung C & T, which was in charge of the construction, was in charge of the construction of Burj Khalifa Building in Dubai and they could have a reputation as a global construction company.
It was interesting to hear about the background story of this building :)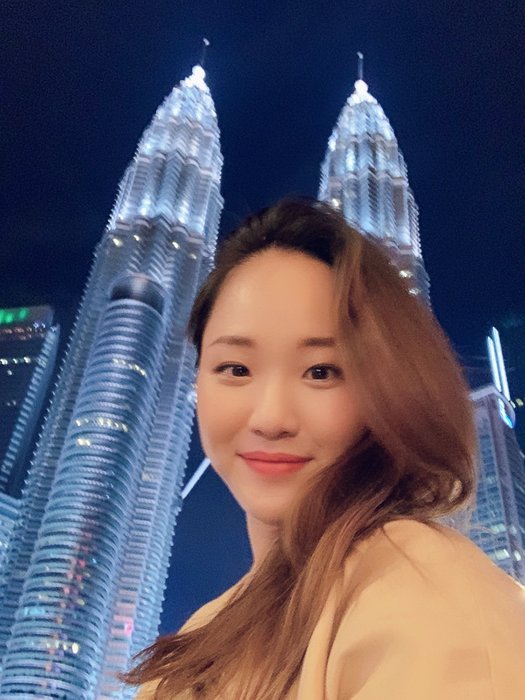 I wish I had longer time on this trip, if I can come next time I want to eat more delicious food and I want to go shopping more :) And maybe take more photos of Petronas? ;)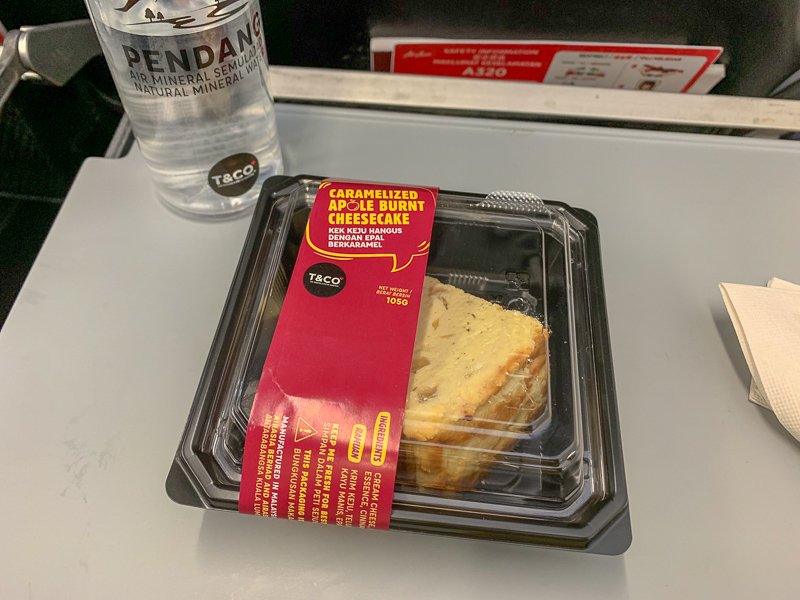 On the way back to HCMC, I ordered Apple Cinnamon Cheesecake on the airplane! OMG... I love you AirAsia!! Your airplane meals are awesome!! This is way better than cheese cake that you can have at StarBucks.