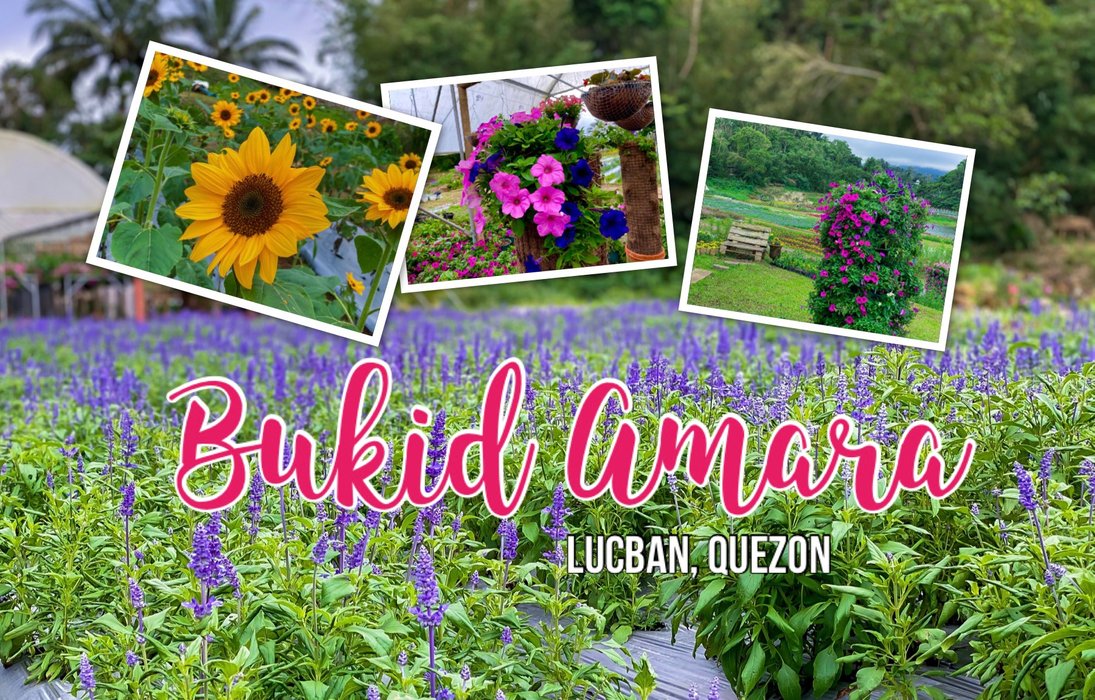 ---
Hello Wanderers!
Today's post will be about **Bukid Amara**. If you're in the Philippines and you're fond of watching telenovelas then you're probably familiar with this place because this has been featured in "The Killer Bride". I haven't watched it yet, but this place was sort of a flower farm of the lead actor (Joshua Garcia) on that TV series.
It got famous and has been all over Facebook and Instagram because of its photogenic charm. Truly, Bukid Amara has live up to its goal and has redefined farming.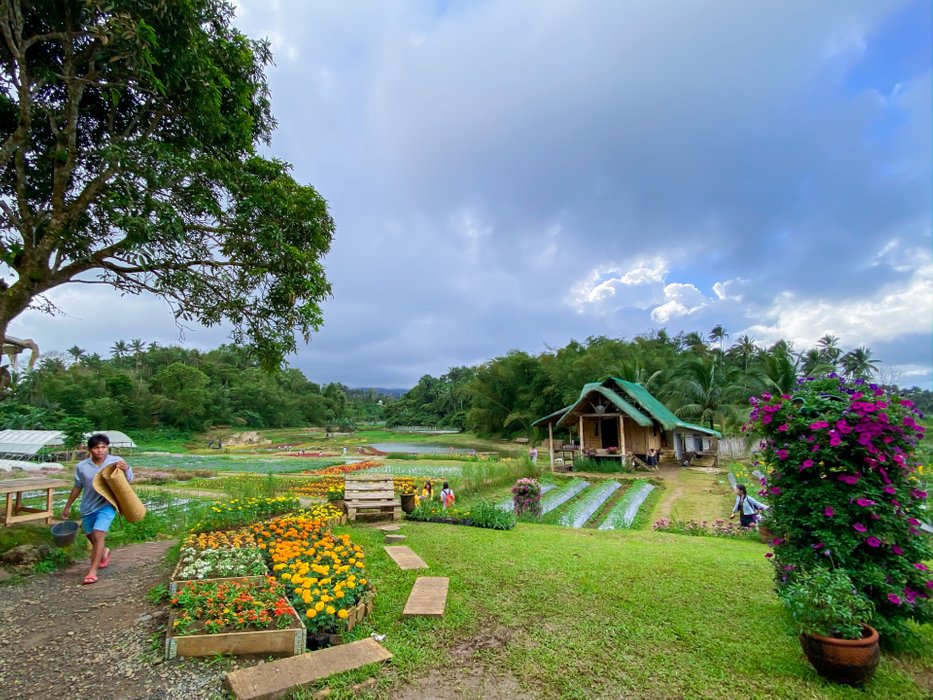 Bukid Amara is located in the town of Lucban in Quezon Province. Its a 3 to 4 hours drive from Metro Manila, and about 2 kilometers away from the well-known pilgrimage destination *Kamay ni Hesus*.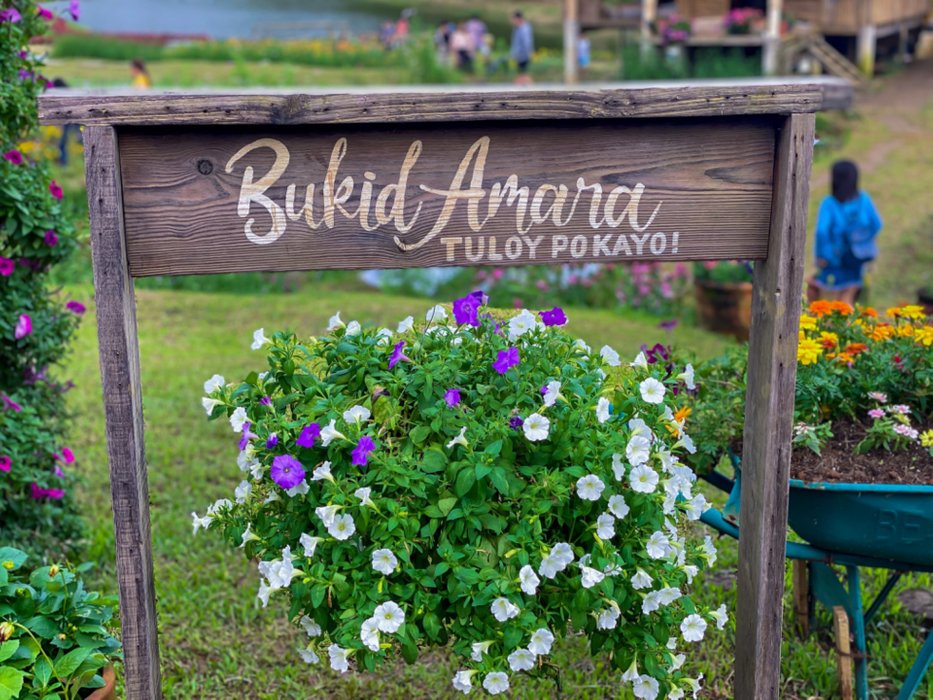 We arrived there at 4:00PM since this was already our last stop because we went to Costales Nature Farm and Batis Aramin earlier that day, which will be featured on my next post.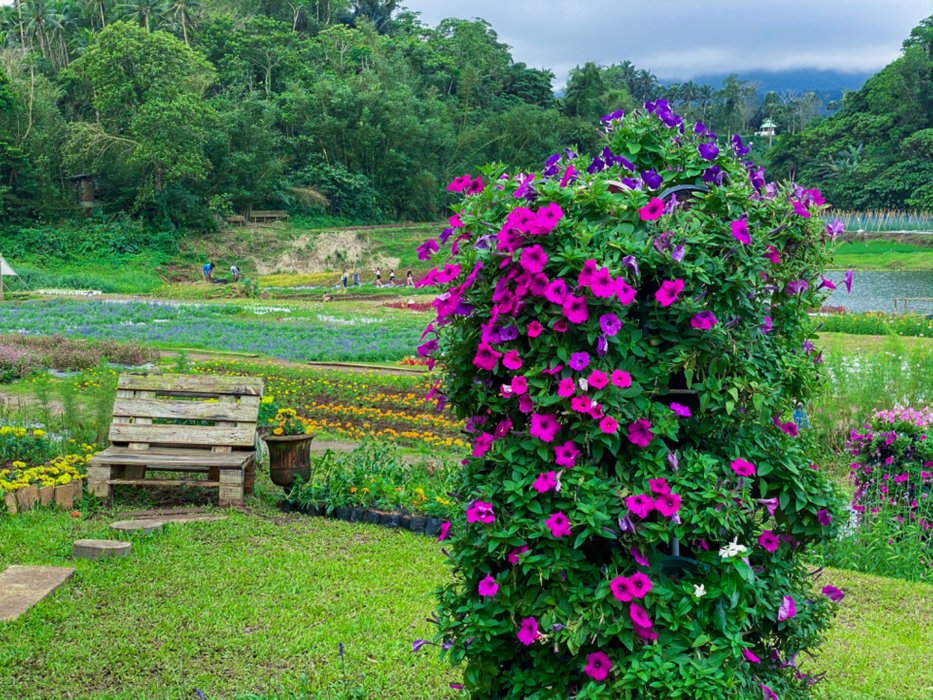 There were about 30 people who were visiting the place as well. Some are couples, families, group of friends, while others are doing prenup shoot. With the right angle and some really nice camera you'll definitely get impressive outputs with your photos. No wonder tourist are visiting Bukid Amara, its probably because this place is very photogenic.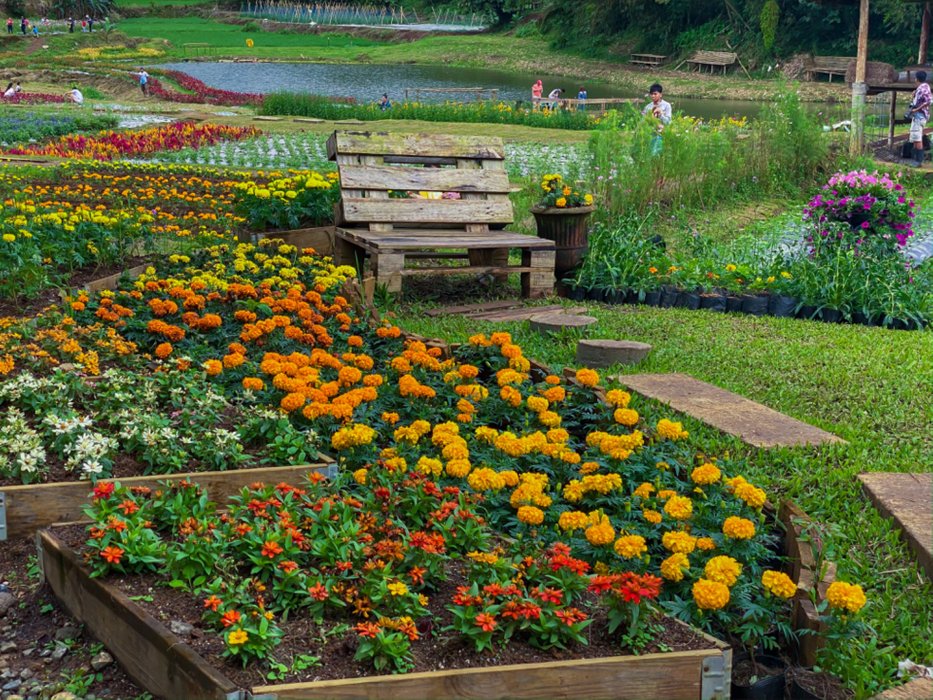 The entrance fee is 100Php ($2) for adults and 80Php ($1.6) for kids, students, PWDs, and senior citizens.
They also offer other activities such as fishing. You may rent a fishing rod at 50Php ($1) and 10Php ($0.2) for worm bait. You may also try feeding the fish at 10Php ($0.2) for the fish pellets.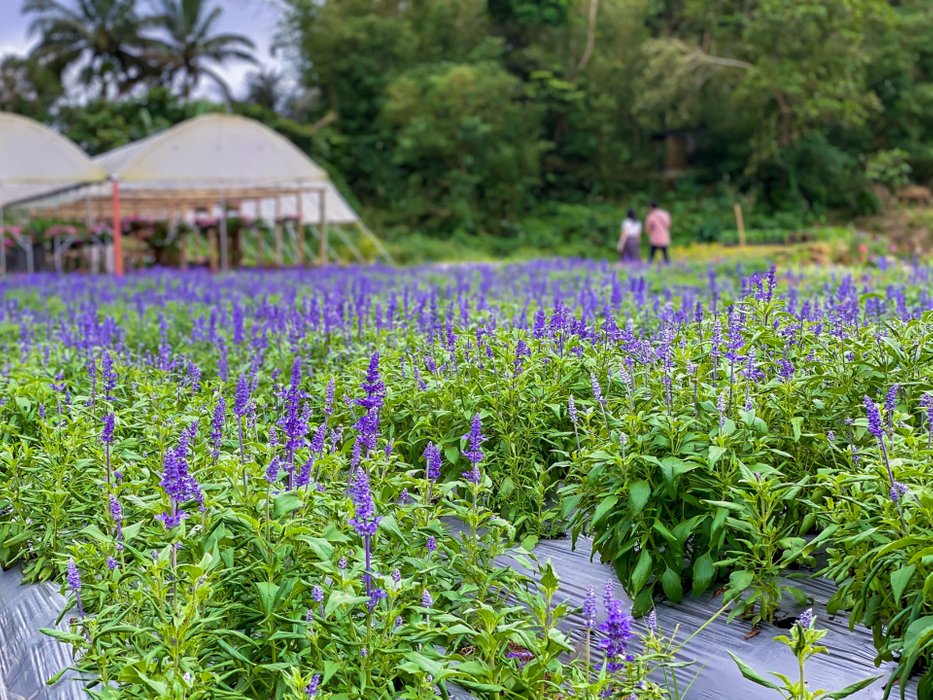 For your photoshoot, so it will be more of a bukid feels, you may rent a pandong and salakot for 20Php each.
Aside from prenup or birthday shoot, Bukid Amara also offers educational tours, gardening workshops, and sulat baybayin lecture.
BUKID AMARA CAFÉ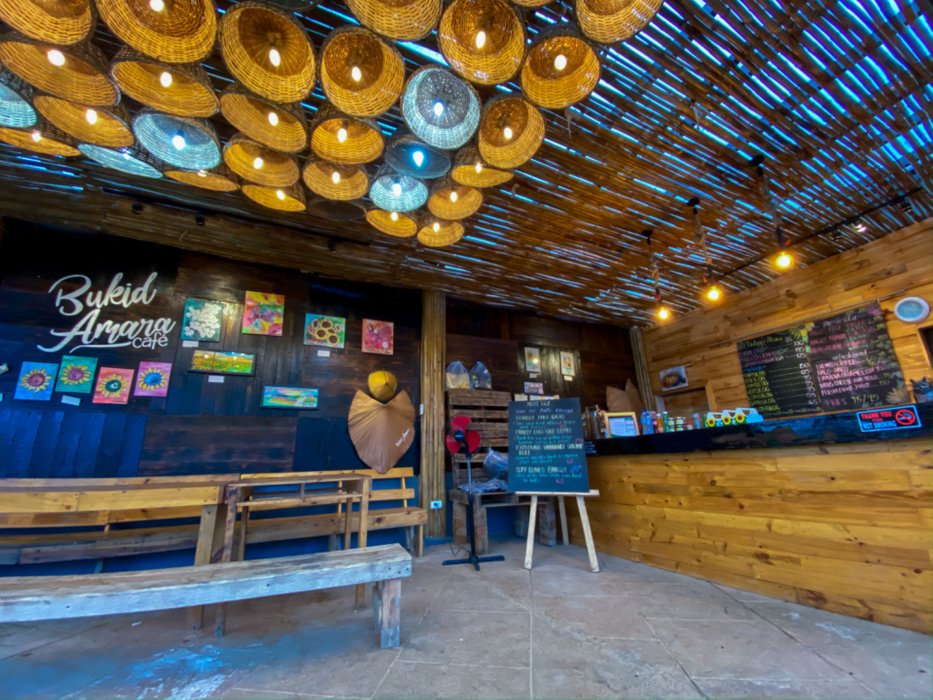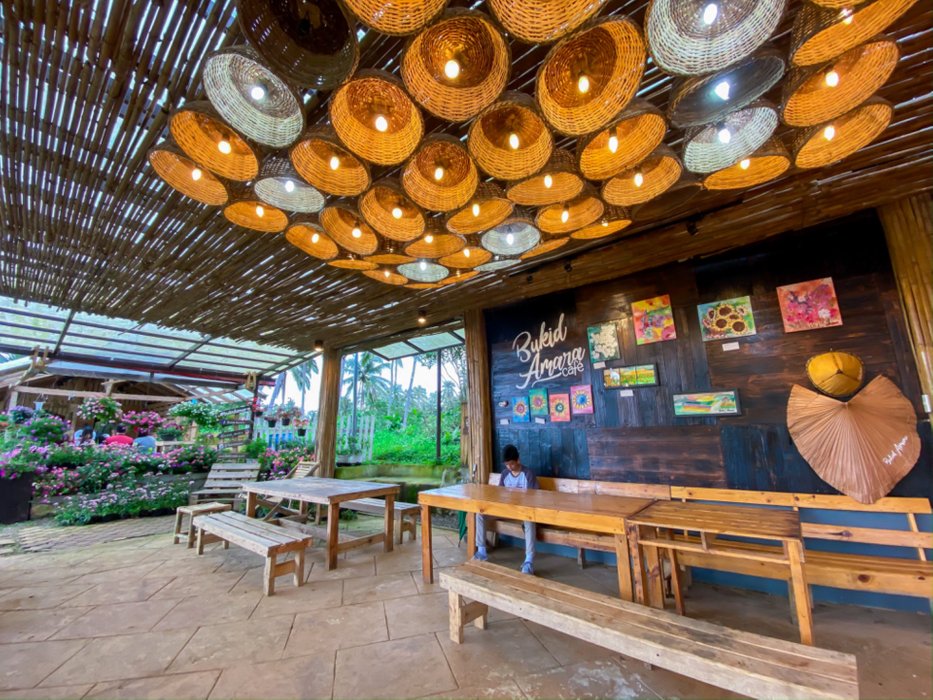 When you get tired from going around the farm and trying to get those "instgrammable" shots, you can grab something to eat, and just chill while enjoying the beautiful view of the farm at Bukid Amara Café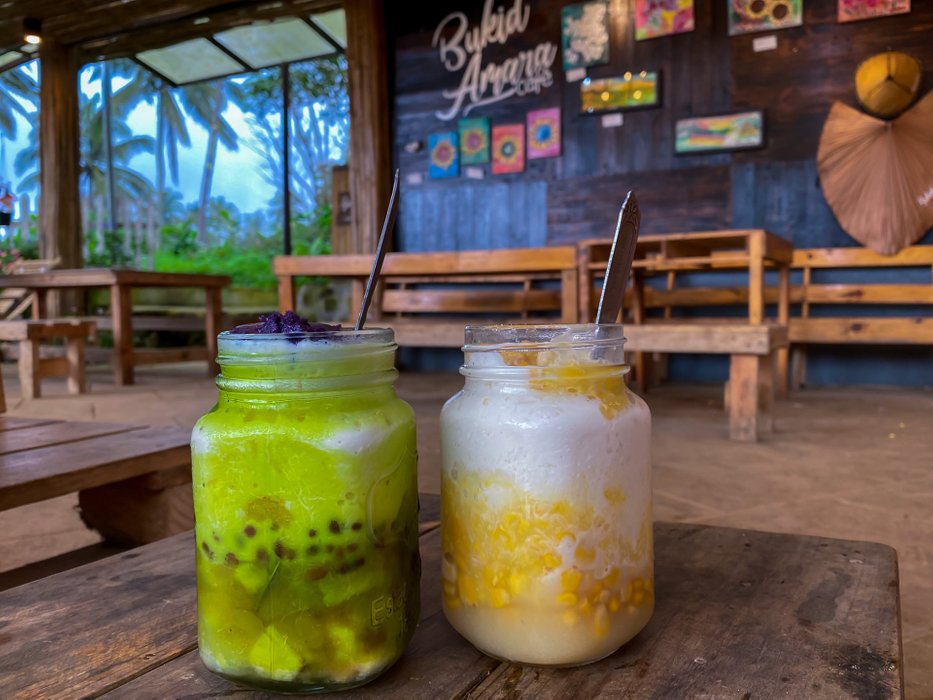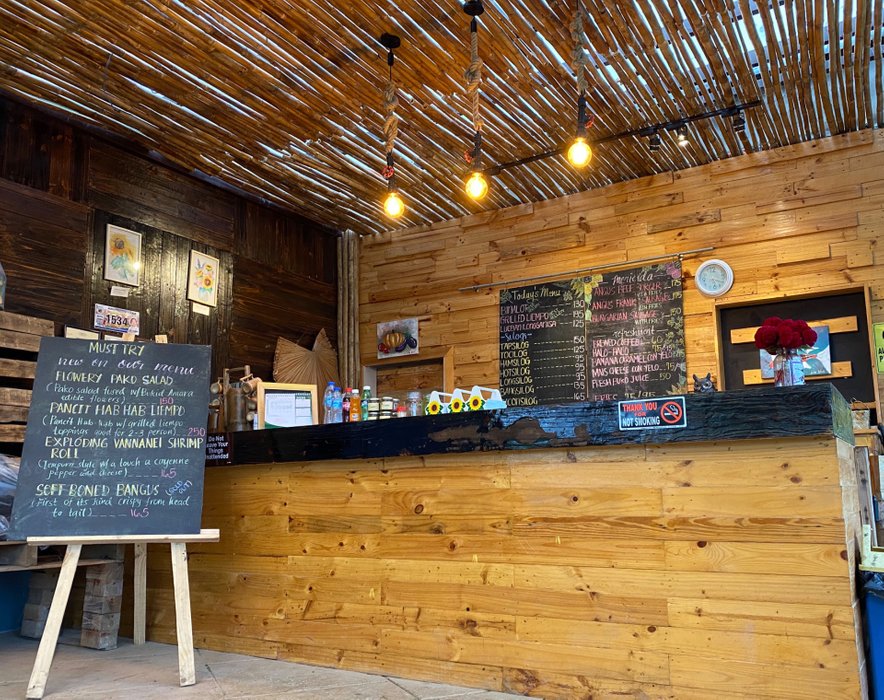 Here are the available food at their café: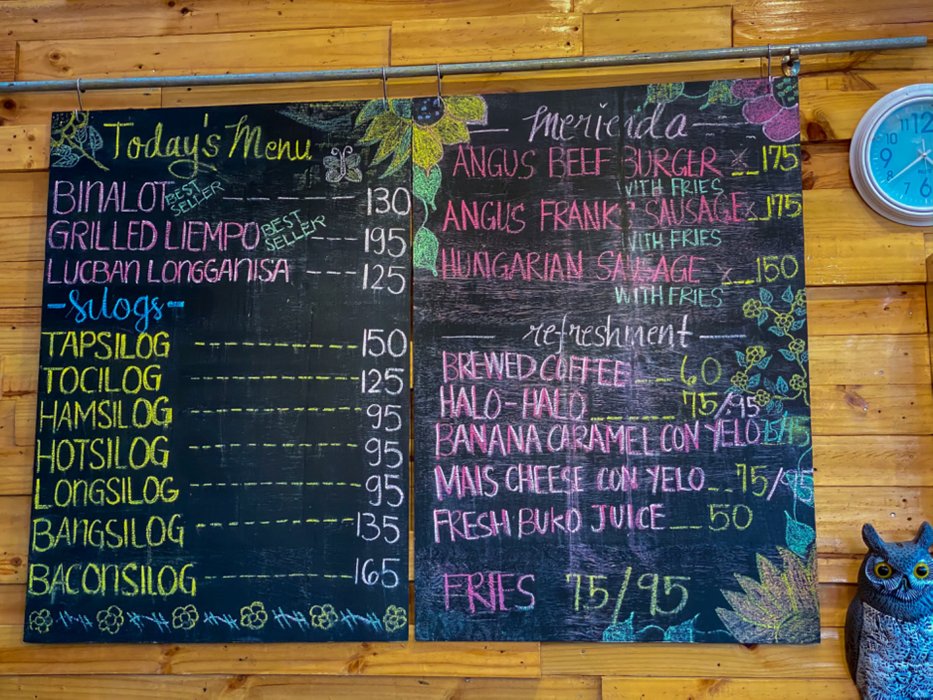 I loved the details of the place, look at those really creative design: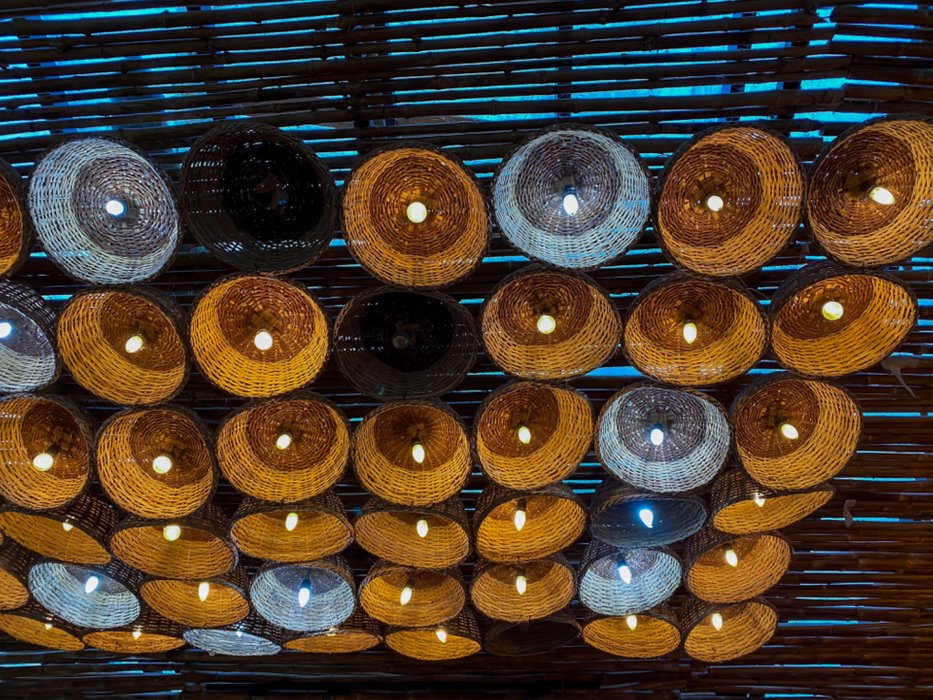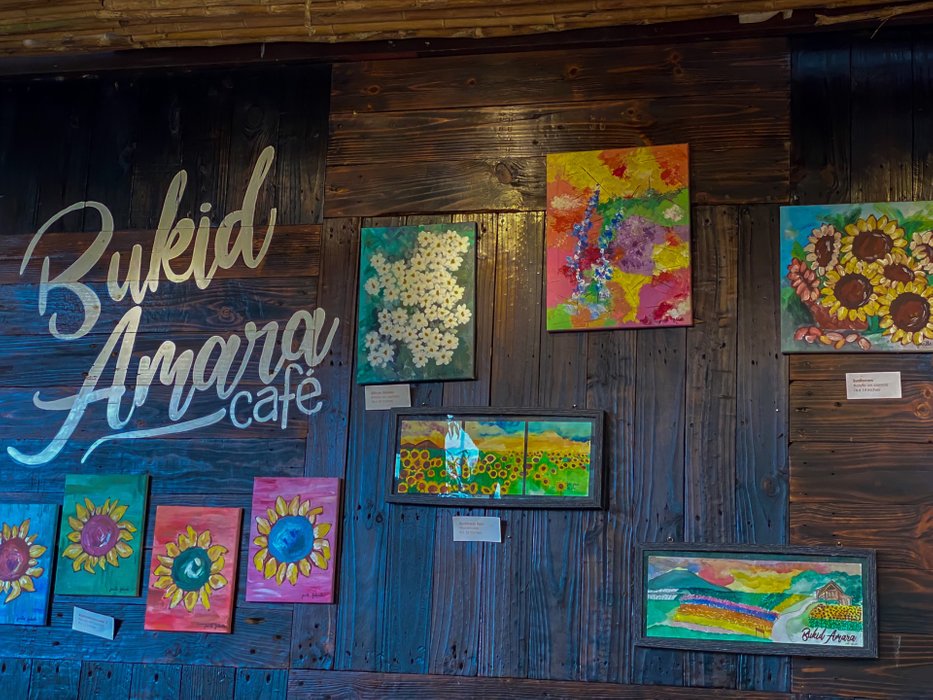 ---
It was just more than an hour tour around Bukid Amara, but we really had a great time. It was very refreshing and the flowers were simply breathtaking.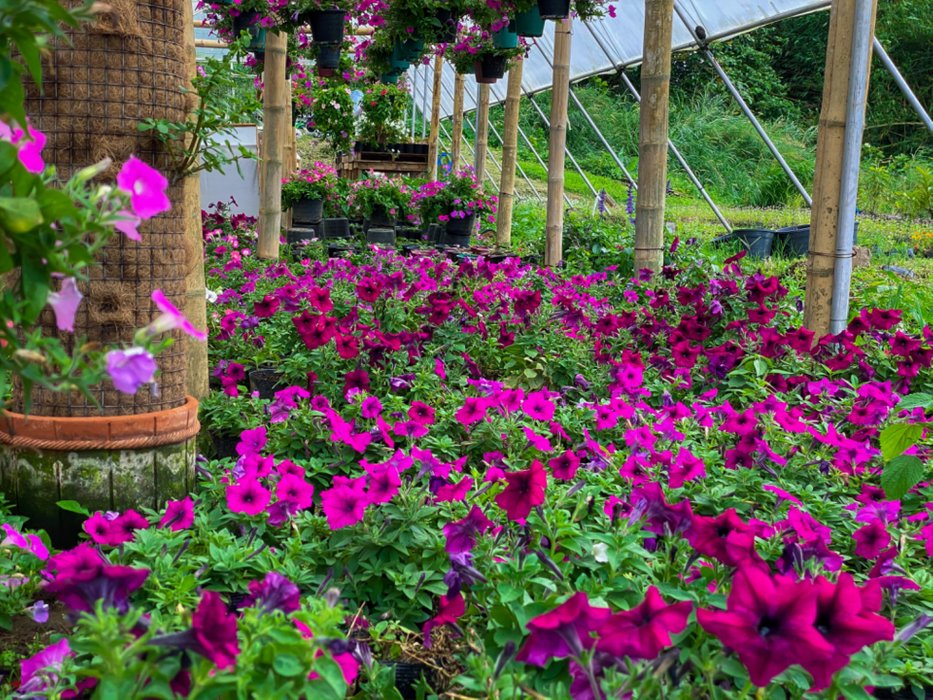 They were still doing a lot of improvements and I'm sure this place would be even more picturesque in the next few years.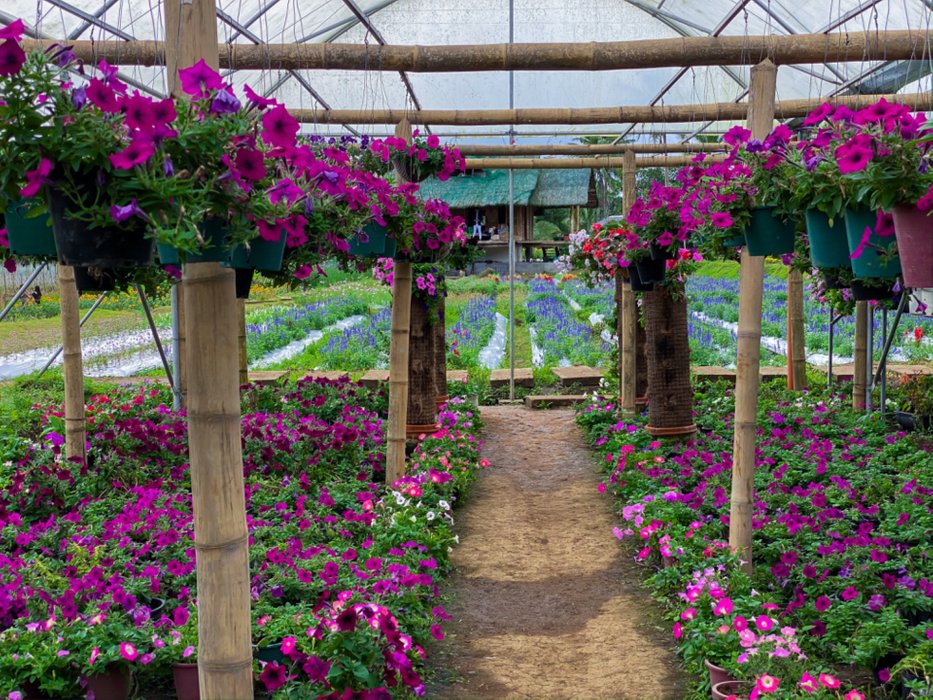 Someday, I hope I will be retiring and wake up each morning in a farm as beautiful as this.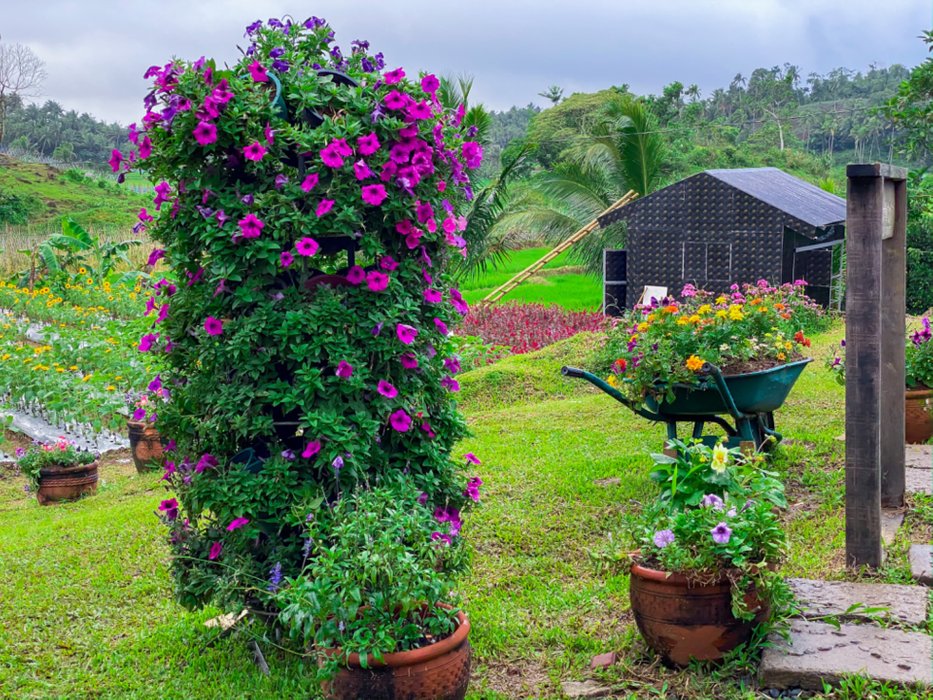 ---
I'm already 28 years old now and I couldn't imagine myself being fascinated with this kind of stuff before. I wasn't into farming, and definitely farming was not into me. Haha. The only time I tried planting something was during elementary and highschool because its mandatory.
Here in the Philippines, if you're in a public school you will be using bolo and broom almost everyday. You will be asked to sweep the yard and till the soil. It was an exhausting thing to do as a kid. I don't enjoy any of it, and it seemed like it was a punishment or something. ![D99111CD-CCA8-4EE7-9A79-09E324C5D458.jpeg](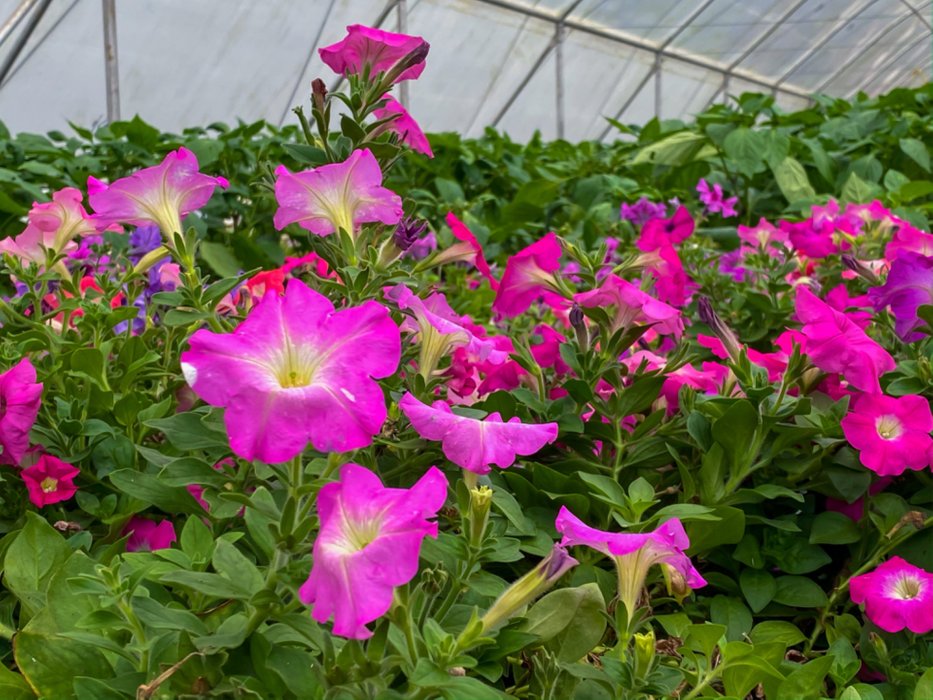 ) But just recently, I'm kinda falling in love with farming, it does seem like a good outlet. By merely looking at the plants and animals, it makes me feel so relaxed, it gives me this sense of comfort, like all those toxicities quickly evaporates just like that. ![FF137798-0CB5-4AEA-8E8E-50E3CF541D1D.jpeg](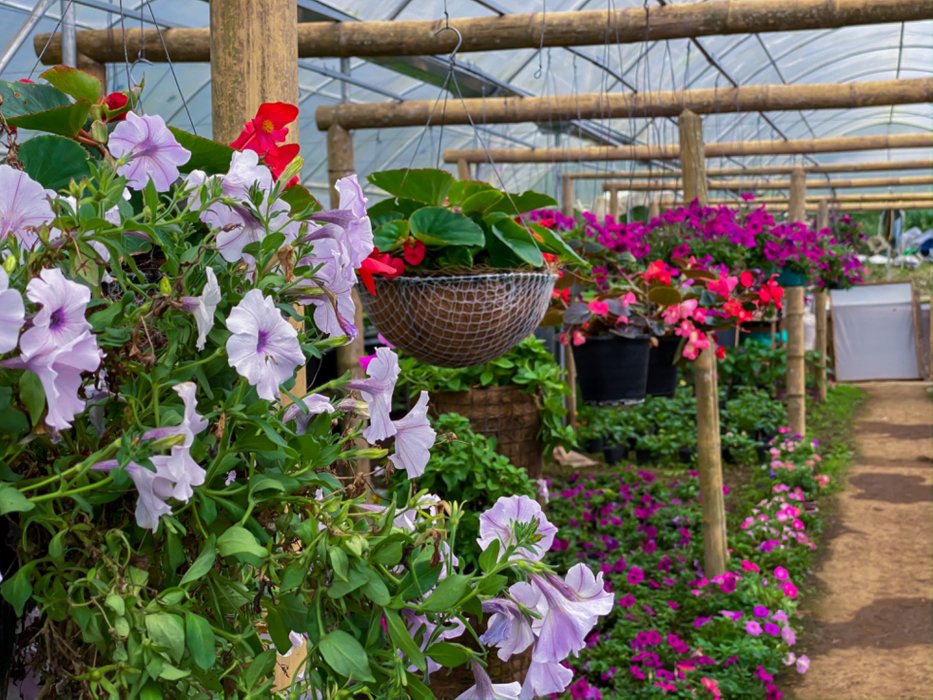 ) Lately, I've decided that instead of going to theme parks or big cities, I'll try something different this year. I will be shifting my itineraries and try traveling with a purpose. If you guys are following Erwan Heussaff's Youtube channel, he's my favorite. The way he presents his stories and those content he creates, that advocates sustainable tourism - its really admirable. I wish we have more creators who also does what he do. He's so deep and full of passion, and he's hot too. Haha. ![9E04683D-FDA8-4054-9764-8830A1CF610C.jpeg](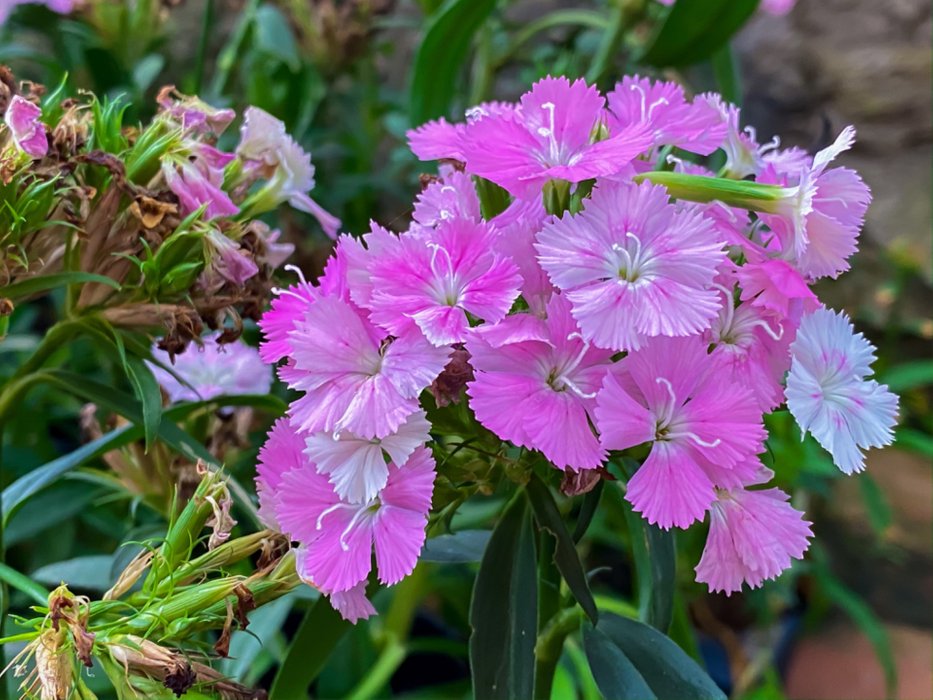 ) Okay going back. Haha. So, this 2020, I hope to visit destinations that is more nature friendly and is into sustainable tourism. This year would be about traveling with a purpose. ![ED9838DC-DB37-4967-A611-B02BB5589E98.jpeg](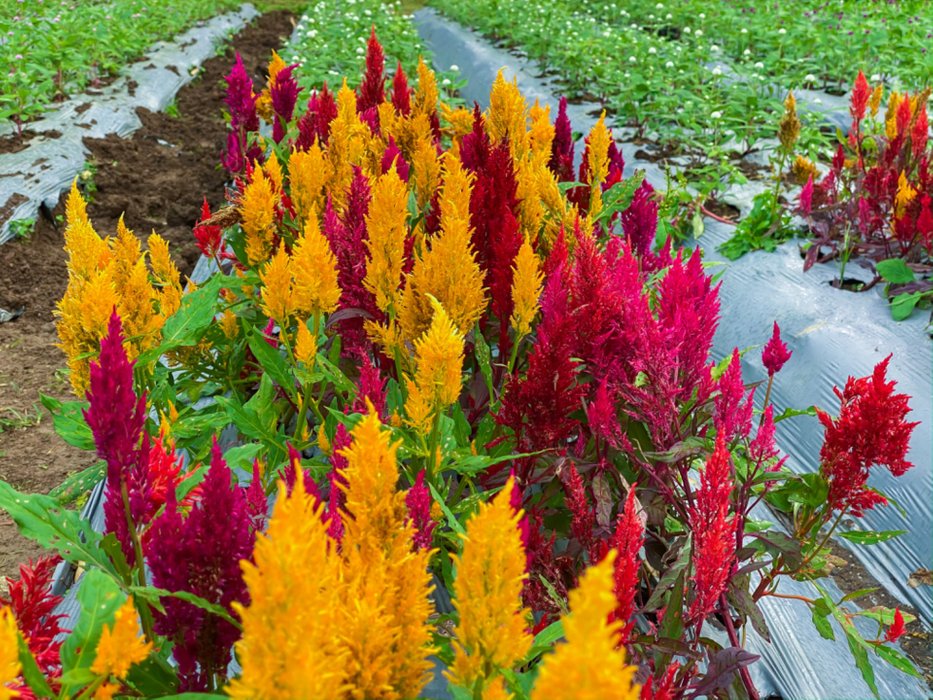 ) Glad that I was able to fulfill that plan with my first trip this 2020, I visited 3 farm tourism sites last weekend. As mentioned earlier, we went to Costales Nature Farm which is located in Majayjay, Laguna, and Batis Aramin which is also located in Lucban. It was really a good time. By the way, I already uploaded the farm tour video in Costales Nature Farm, here's the link if you want to watch it:
I'm also trying to build up my Youtube channel, so if it won't bother you, I would appreciate if you could hit the subscribe button. (Feeling vlogger. Haha) I need to reach 1,000 subscriber and 4,000 hours (240,000minutes) watch time for me to monetize my account, so apologies for this shameless plugging. Haha. ![8F3406E0-EA32-40C1-8198-734BBB607475.jpeg](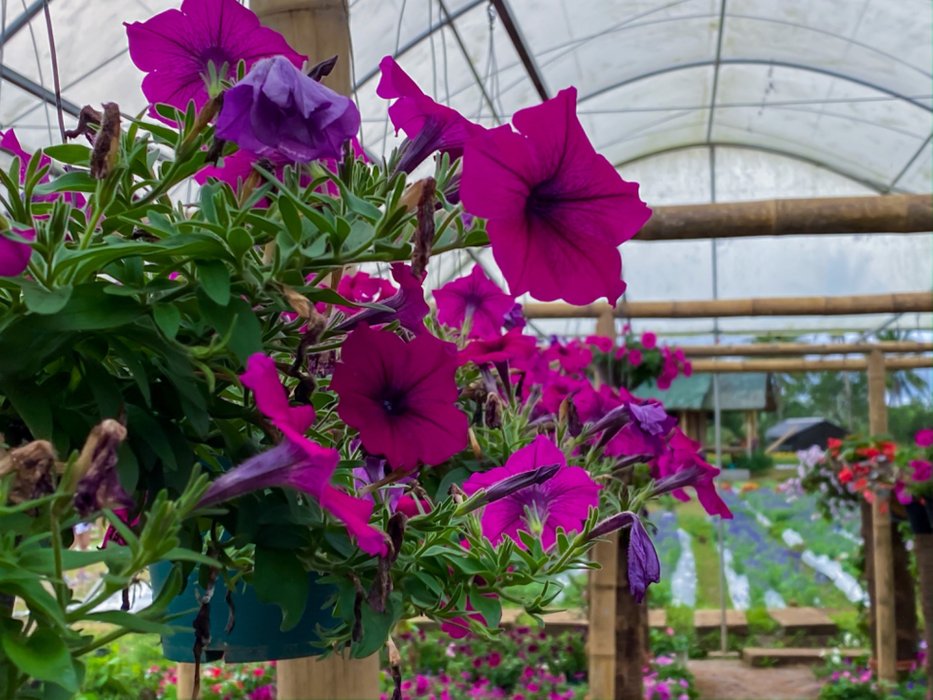 ) I'm off duty today, and I feel so productive that I was able to post process the photos and write this post. I have so many back logs with my travels, and blogging few days after a trip is totally not me. Haha. But I was too excited to post and share to you the photos of **Bukid Amara** so I cancelled my plans and stayed in my room to work on this post. ![9A237C59-E1C0-48C4-8703-C113DE8D09E3.jpeg](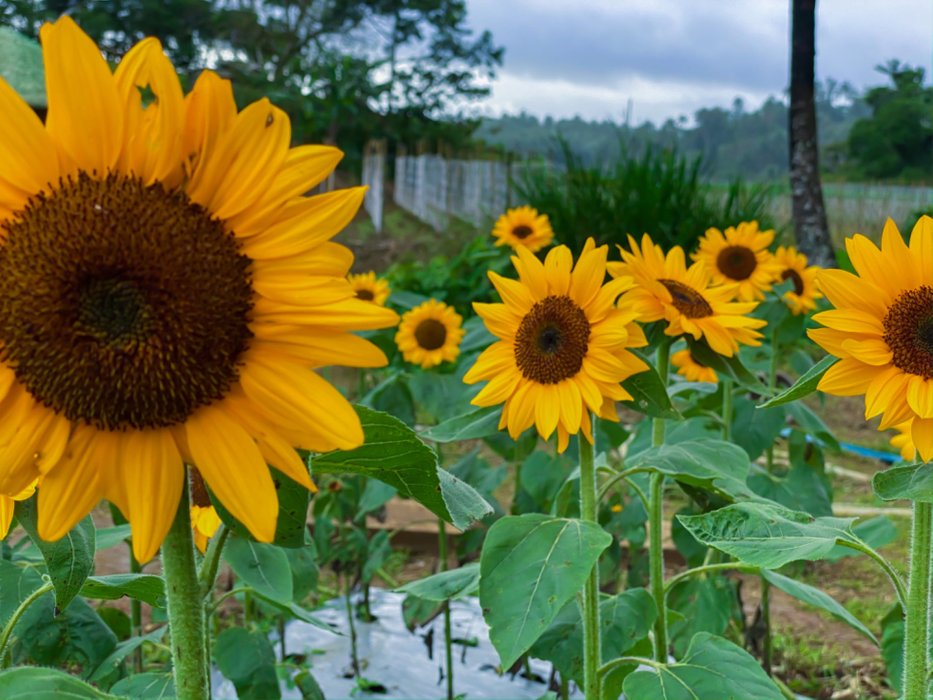 ) ![34071396-6C0F-43B6-959A-32A7709EA76D.jpeg](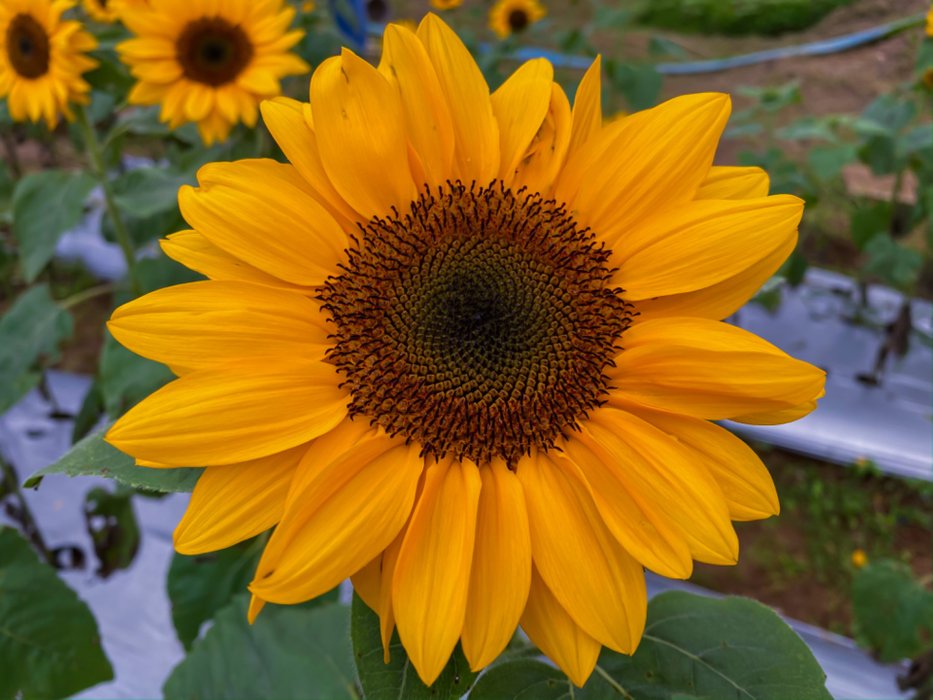 ) Above are the beautiful sunflowers, and below is me and my dream photo with them. ![C896D449-2D63-4DE6-A813-7C23F7B8C752.jpeg](
) This shot was taken by my good friend who has really good photography skills and is a kind-hearted soul who adopted and accommodated me for few days during my stay in Quezon province. I hope she visits Leyte too so I could return the favor. ![1777943A-6A1B-41E4-AFF0-D8C94A070221.jpeg](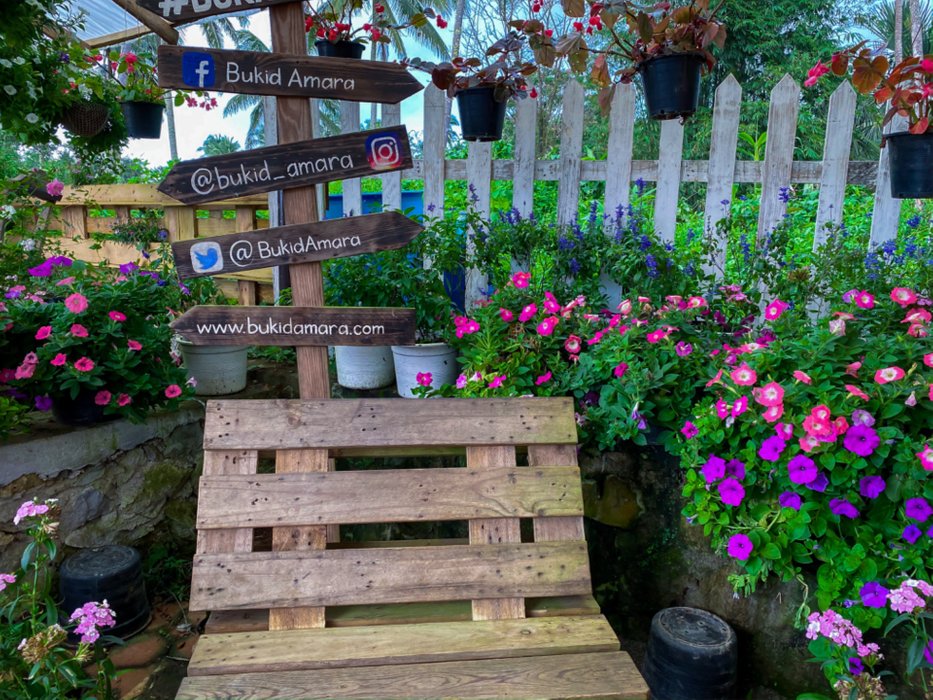 ) If you wanna know more details about **Bukid Amara** their social media accounts is in the photo above, you may check it out. ![65189DED-ED3B-4CD6-9EC8-090499D5A4C2.jpeg](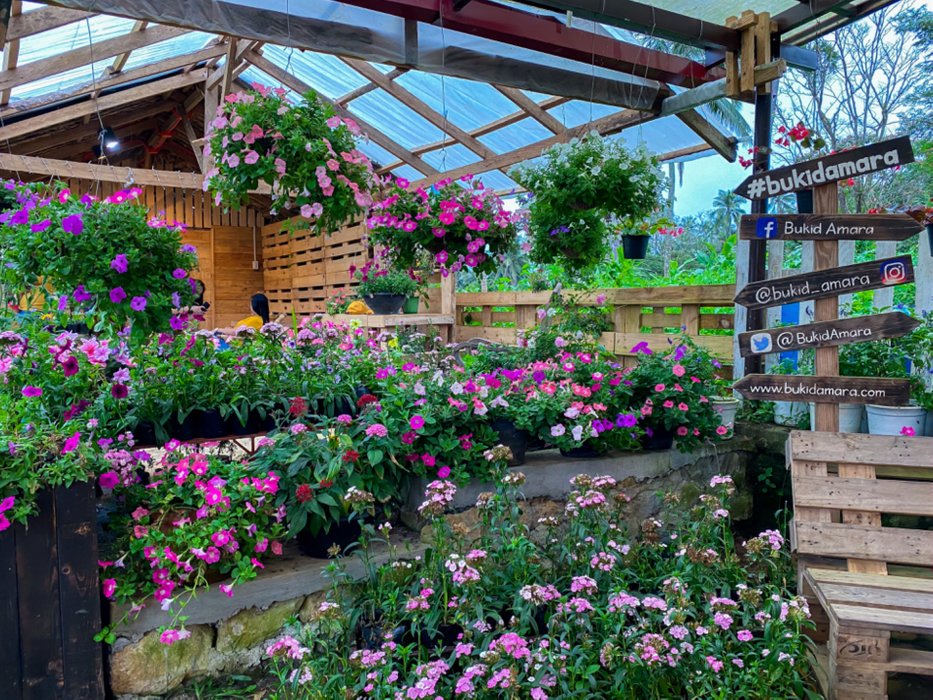 ) All photos are captured using either an iPhone 11 Pro Max or Canon 1200D with a Yongnuo 50mm f/1.8 lens and post processed in VSCO and Adobe Lightroom. I used Photo Collage mobile application in creating the first photo. ![82B2D0FD-47F6-41E4-ADFE-C16E346064E9.jpeg](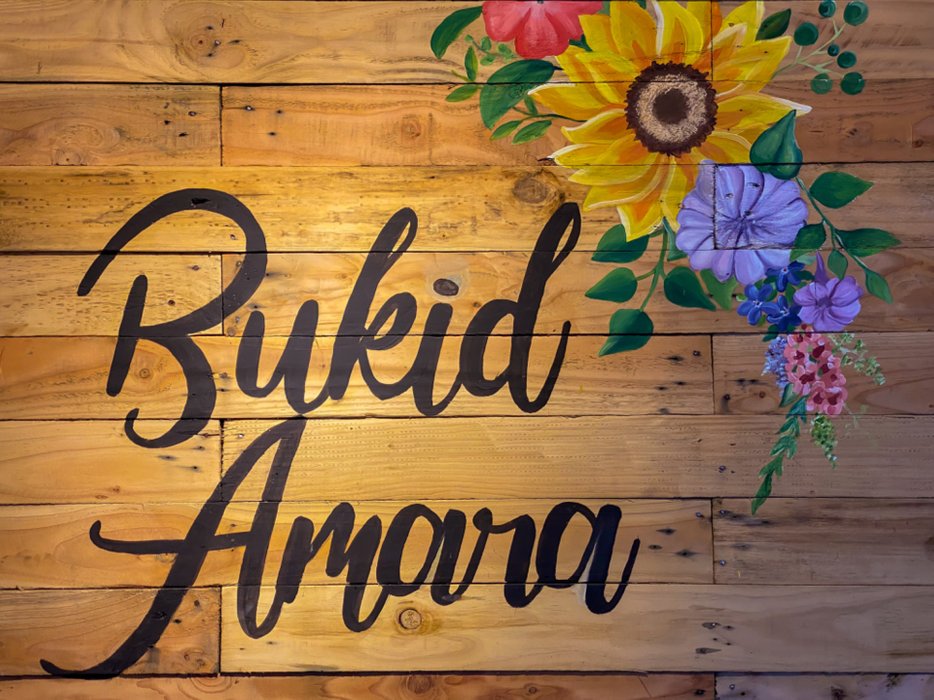 ) Thank you so much for dropping by. Let's continue pursuing our passion, and doing what we love most because life is too short to spend it on things that don't really matter to us. Its your life, you can be anywhere you want to be. Continue supporting local tourism and try to contribute something for the environment. Stay happy and healthy, live your life to the fullest because you only live once. Keep steeming! ☕️