Lake Laut Tawar is one of famous destination in Aceh Province. The lake is located in Gayo Highland, Central Aceh District. The beauty of the lake attracts local and international tourists to visit this place. The lake is pretty huge. Its extent is about approximately 5,472 hectares, with the length of 17 kms and the width of 3.219 kms. It also has a big volume of water which is approximately 2,537,483,884 m³ (2.5 billion liters).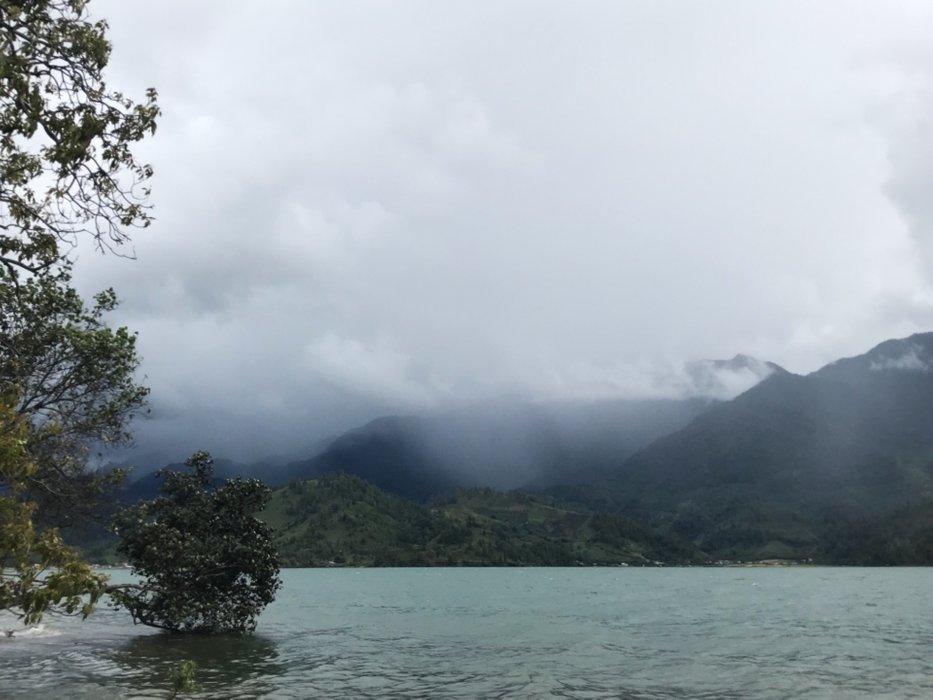 I have already visited Lake Laut Tawar for several times. It's not so far from my home town, Bireuen. I need to drive about 2 hours to arrive there. We have to drive on a winding road to get to Gayo Highlands, to arrive in Takengon.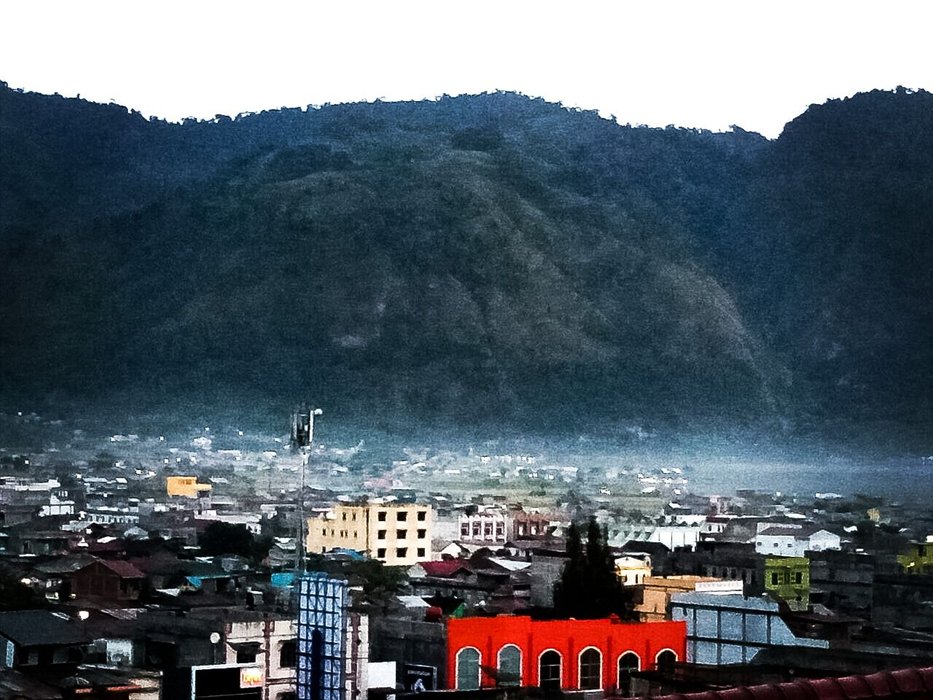 Takengon is capital of Central Aceh District. The town is located in the southern bank of Lake Laut Tawar. That's why, most people in here rely their life on the lake. They get fresh water and fishes from the lake. And some people also doing tourism business from this lake.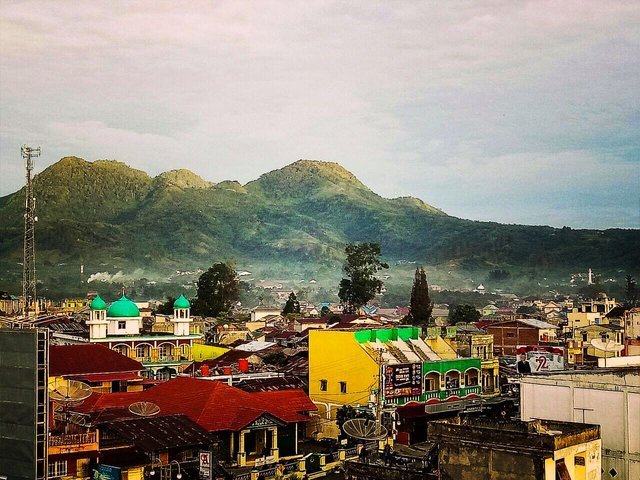 Some local investors also building their hotels and resorts. One of the famous one is Renggali Hotel and Resort. It's located right on the bank of the lake.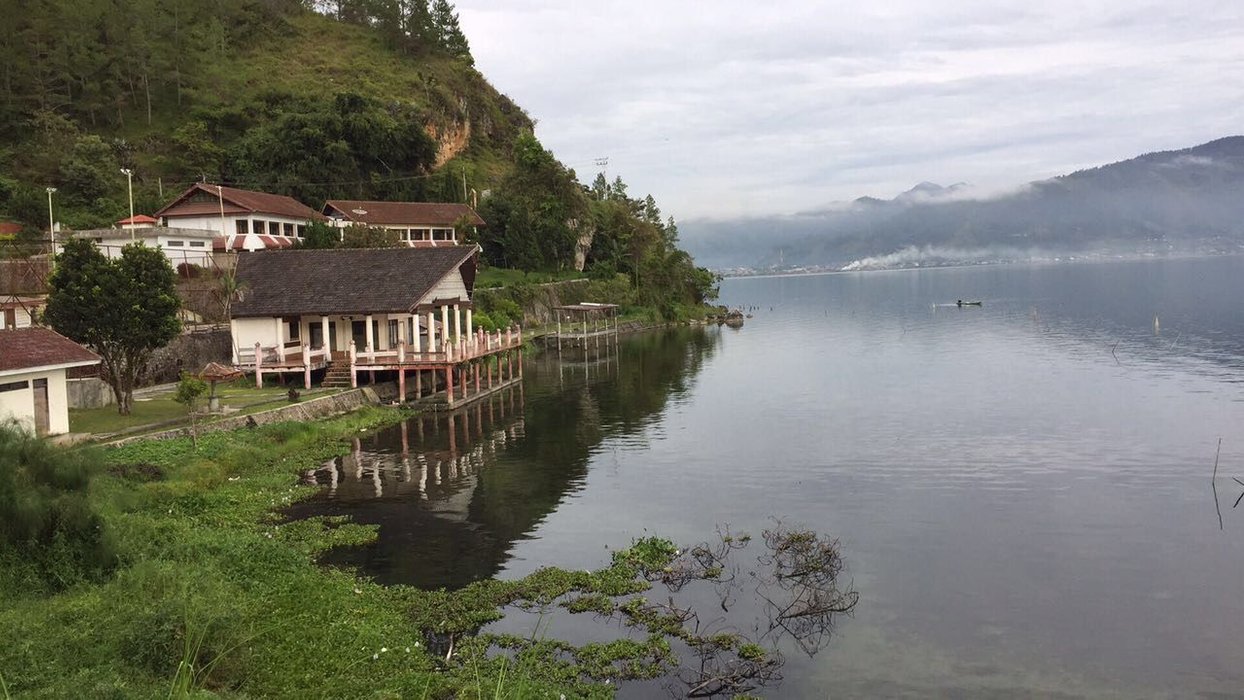 Few weeks before corona virus outbreak, I and my family visited the lake. I started driving from Bireuen Town for about two hours to head for Takengon.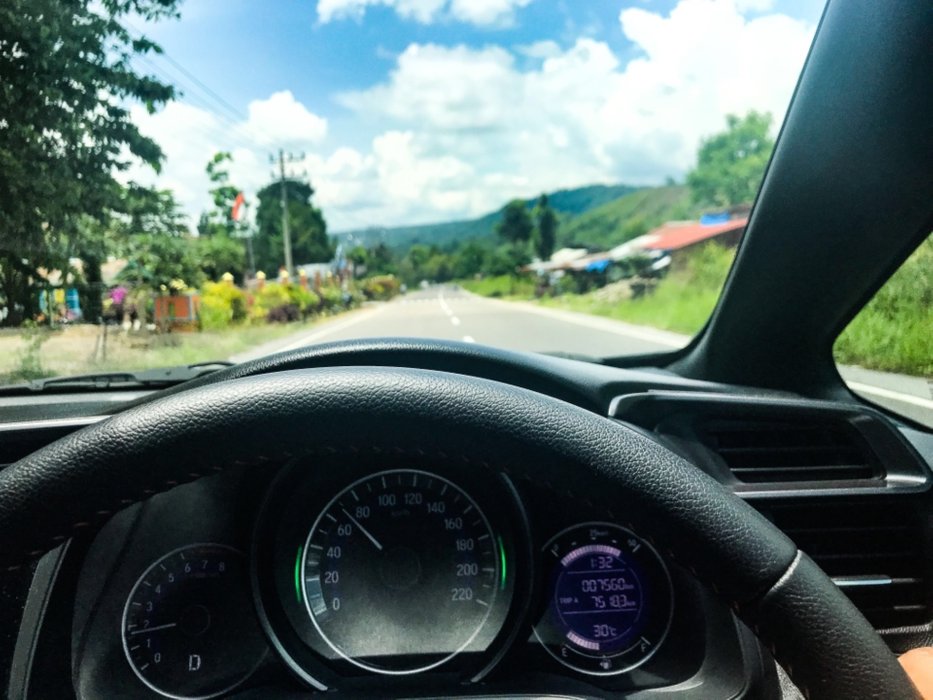 We took left side entry point of the lake, through route of Putri Pukes Cave. If we take this entry point, then the lake is on our right side. And the hills are on our left side. And FYI, there are plenty of coffee farms on the hills.
Upon arriving at Bintang Subdistrict, we dropped by a while and anjoyed fascinating sceneries of the lake, with the rice fields on its bank.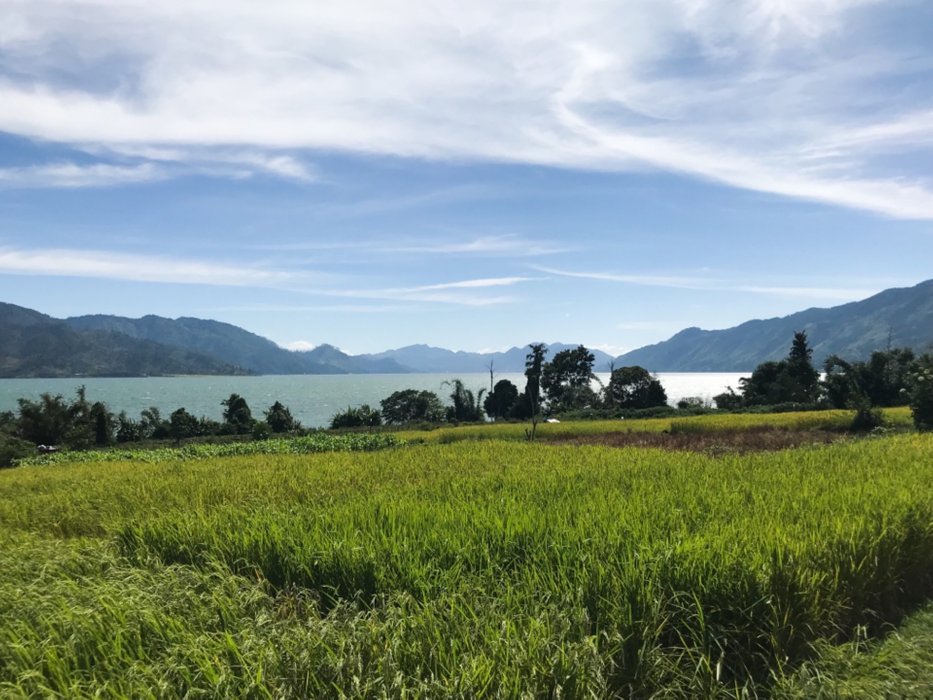 Brezee blew from the lake, bringing cold wind of the highland. I took some pictures and videos while enjoying the beauty of the environtment.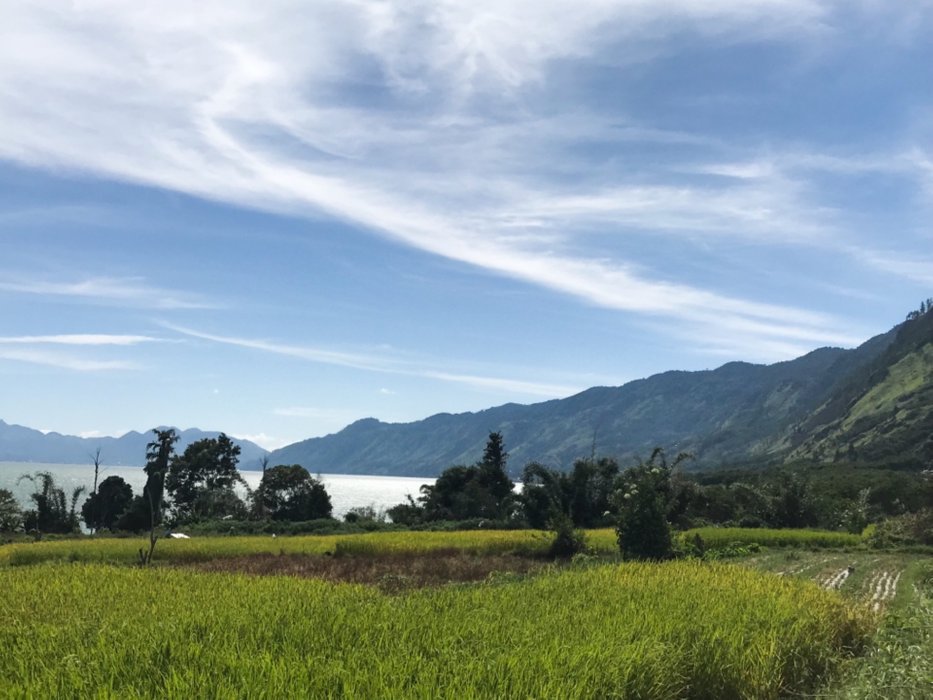 The hilly areas is also wonderful. I was amazed and took some picture of them.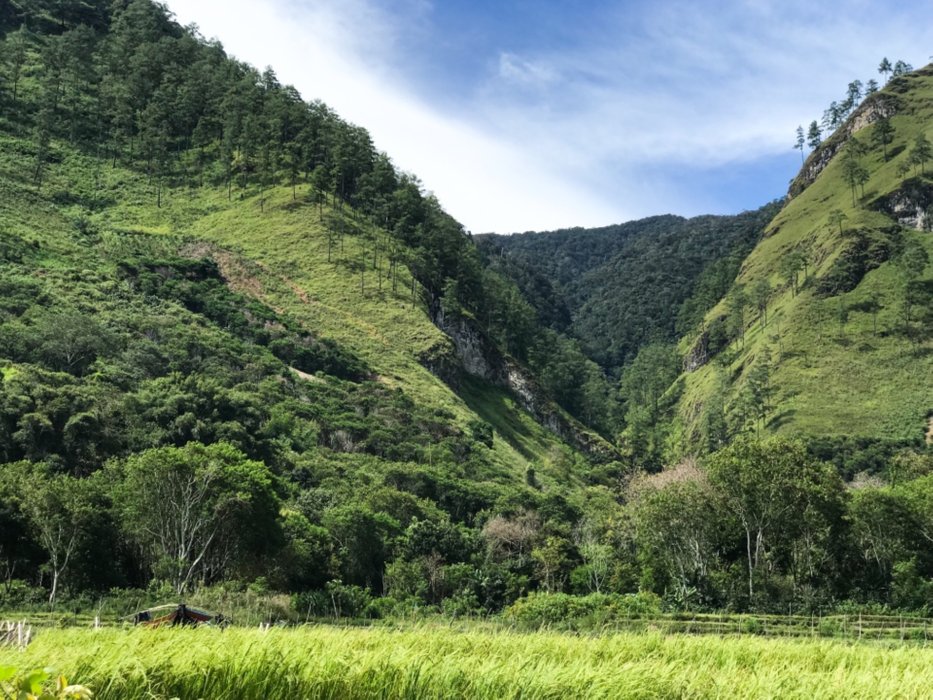 There are many pines tress on the hill under a blue sky. It was so great. We enjoyed it so much.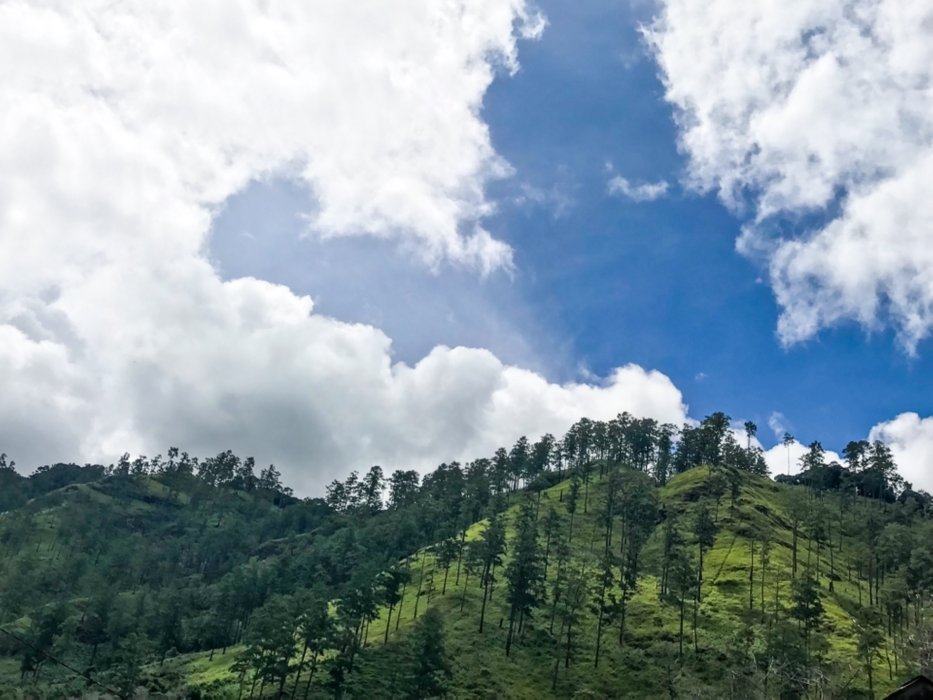 After that, I continued driving on the road at the edge of Laut Tawar Lake. I found a canoe with an old man sitting inside it. I have no idea what he did there. I took a picture, we could see also the beauty of the lake as a backdrop of the canoe.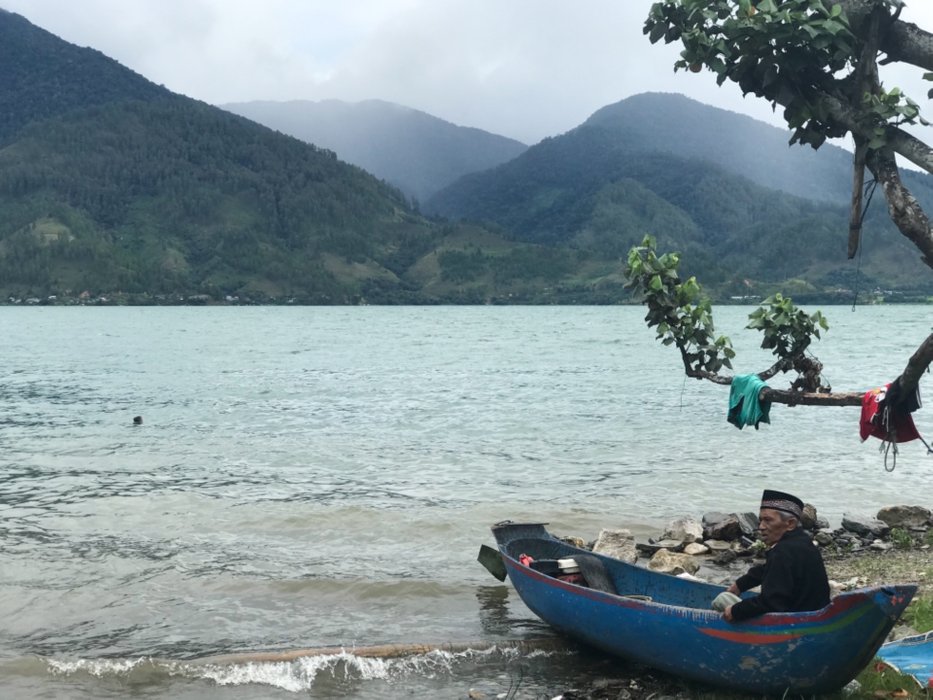 The sky was pretty clear and blue. It's mid-day already, and we needed to have lunch. We've already intended to have lunch at One-One Restaurant. The location of the restaurant is still at Bintang Subdistrict. There are many restaurants around here, most of them are by the lake.
Having Lunch at One-One
"One-One" is the name of a village in Bintang Subdistrict. "One-One" is not "1-1" (in English). The special cuisines of this restaurant are grilled fish and "asam jing fish". Asam Jing is "sour and spicy". The dish is Gayo's tradisional food, where fished cooked with special local secretly ingredients. For sure, we ordered the dishes.
While waiting for the dishes prepared, we were enjoying the beauty of the lake behind the restaurant. I took some pictures of it.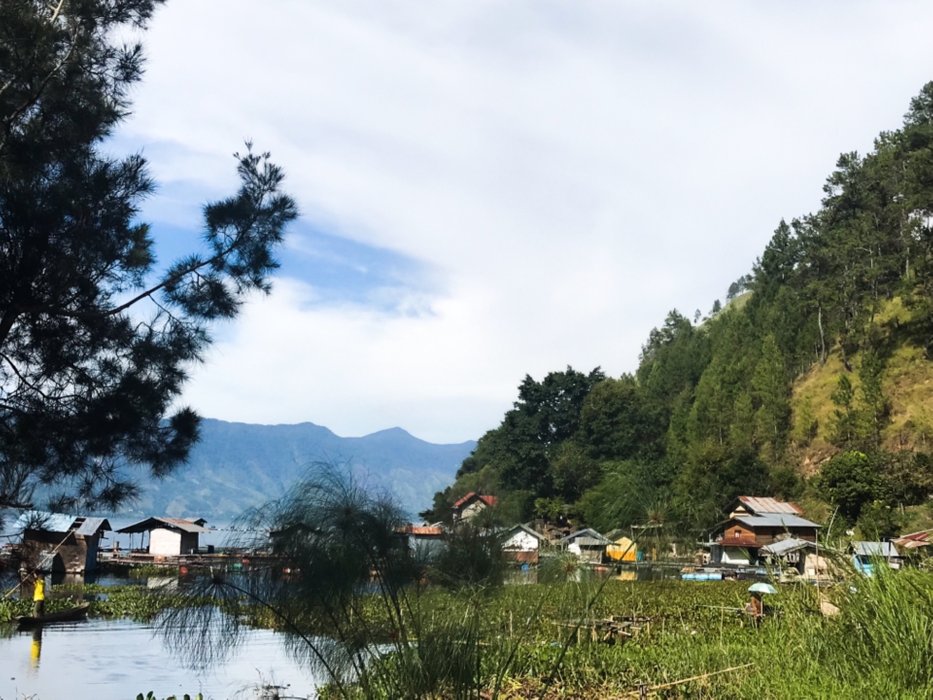 Usually, there are many people fishing around here. It's for sure a good spot for fishing.
About half an hour later, our dishes arrived: 2 portions of grilled fish, and 1 serving of "asam jing fish". From a distance, the delicious aroma has been tempting, to immediately devour it. We also ordered three oranges juices.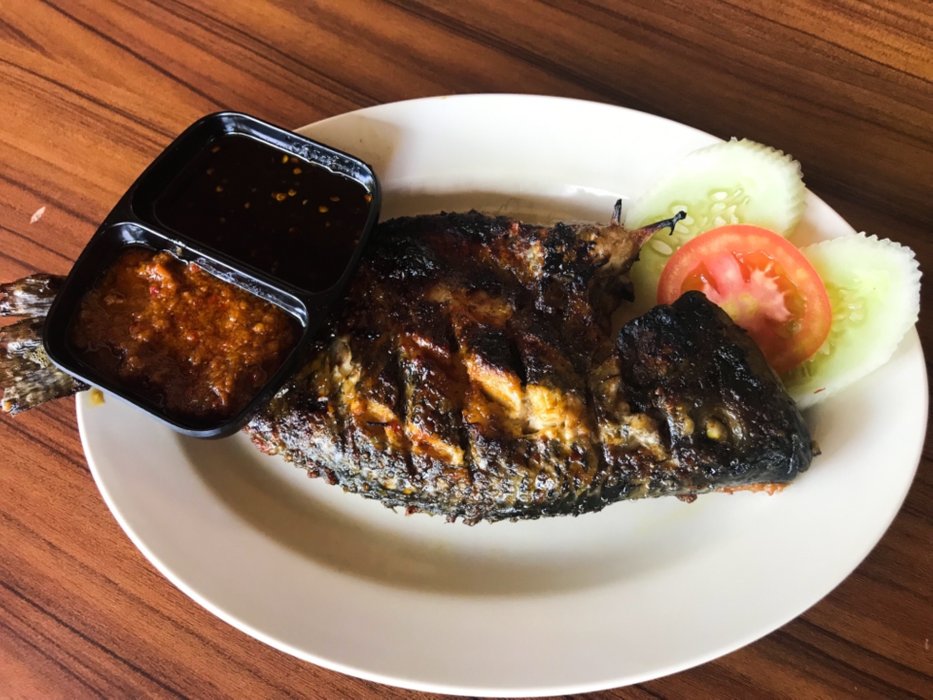 We immediately enjoyed the dishes. The texture of the fishes are very soft, which was served warm, making our appetite increasing. Then we ate them with soy sauce plus mashed dried chili, plus a number of herbs, stirred and processed in such a way, into a form of sauce that tastes unique, spicy, and a bit sour.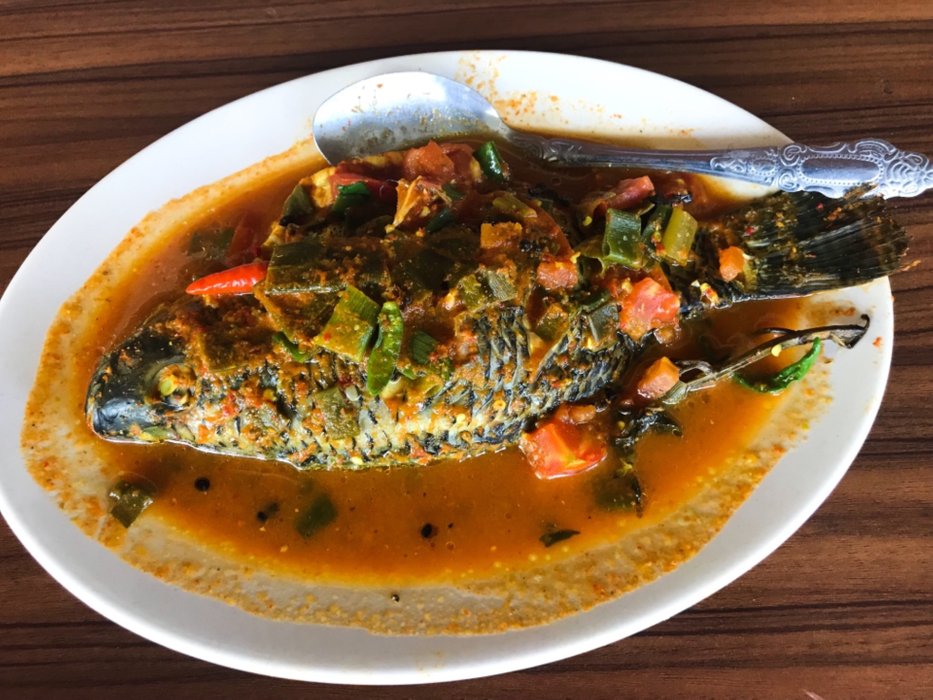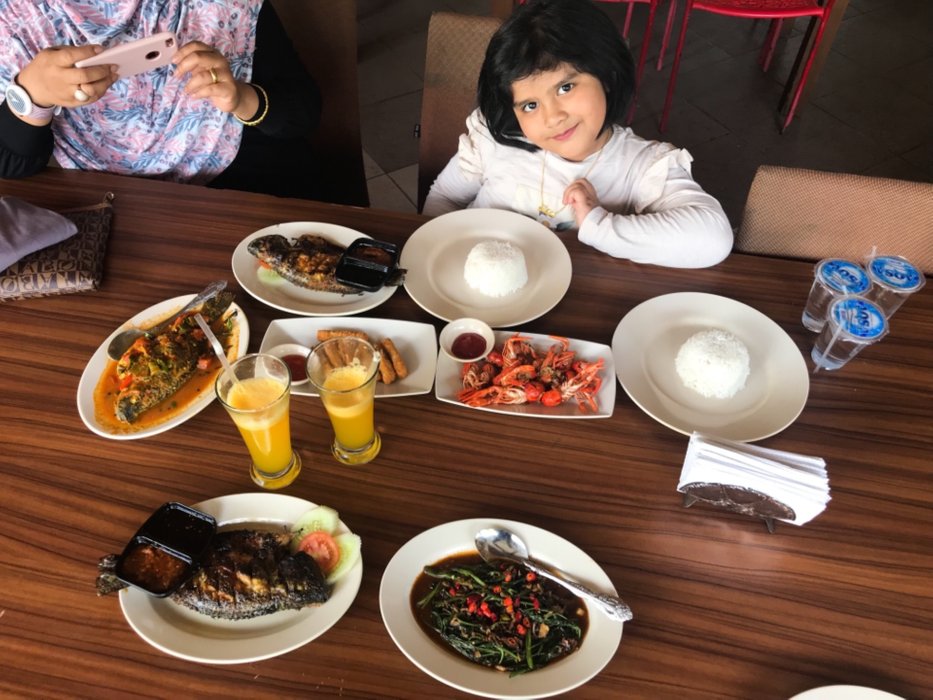 What a great day for us, enjoying the beauty of Lake Laut Tawar and satisfaying ourselves with great dishes of One-One Restaurant.
Thanks for reading and see you later.
Warm regard,
@razack-pulo