During this holiday, Banda Aceh is really crowded. Banda Aceh is the capital city of Aceh Province. Many people of the province visit the city to spend time with their family and friends in Banda Aceh. We may find many tourism destination here. We may visit Baiturrahman Great Mosque, Tsunami Museum, Kapal Apung, Aceh Museum and many more. 
There are a lot of beautiful beaches as well, like Lampu'uk beach, Lhoknga Beach, Ujong Bate Beach, Eky Momong and many more beaches we could visit. If you like to taste local traditional food, you may go to Lem Bakri Restaurant, Hassan Restaurant, Banda Seafood, Awak Awai Seafood or Awak Baro Seafood restaurants. For western food, you nay visit Pizza Hut, KFC, Pizza House, AW. Today, we had lunch at Pizza Hut. 
Pizza Hut in Banda Aceh is located at the heart of the city. It's just in front of Kyriad Hotel. It has a perfect location. We went there this afternoon to have lunch. We stay at Hermes Palace Hotel.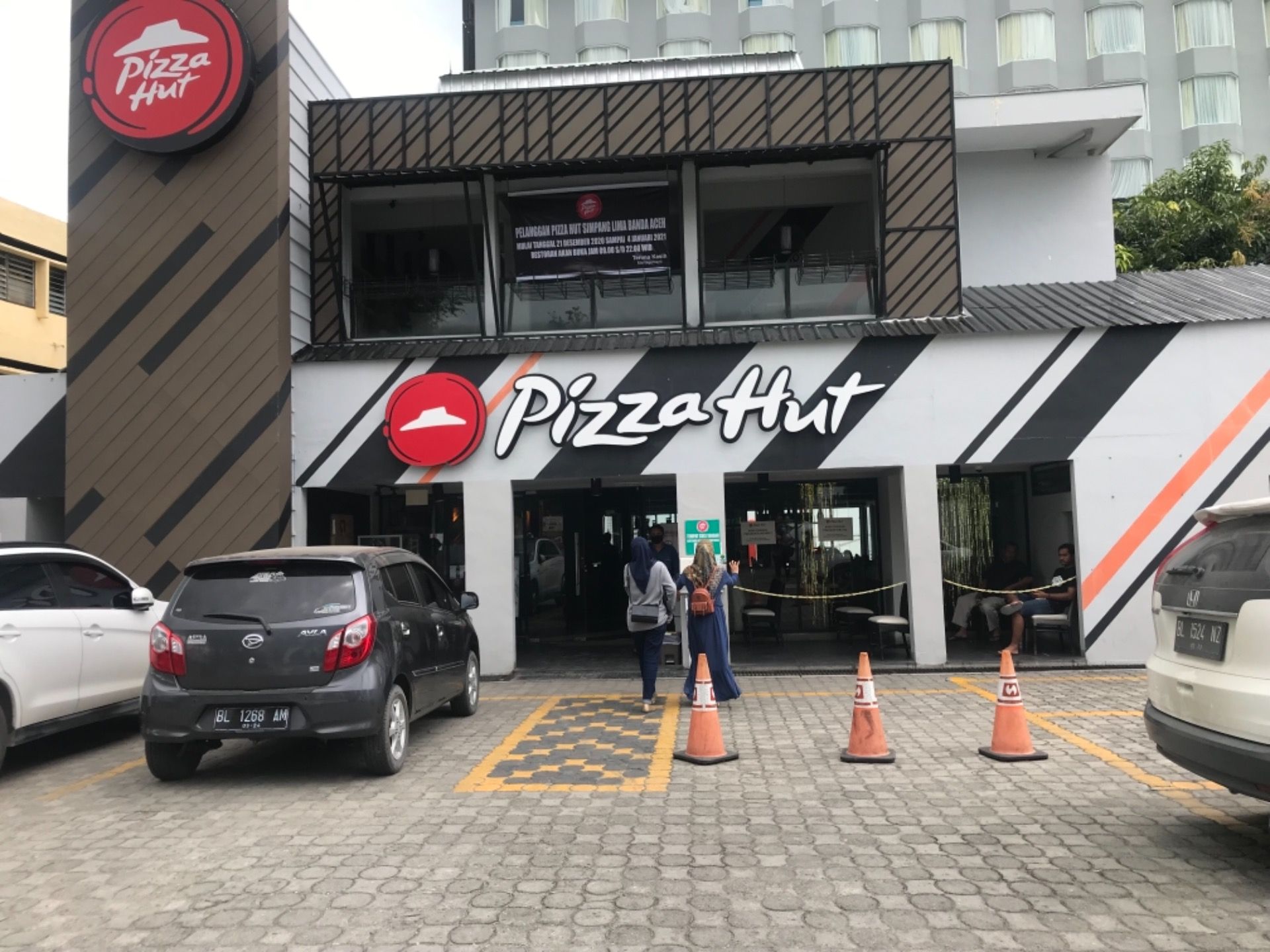 Upon arriving there, we were pleased to take a seat. A pretty waitress came to hand us menu book. 
I and my son selected what pizza we would have for lunch today. And what drinks we should have as well. 
Finally we ordered American Favorite pizza, with beef, cheese and jamur. After waiting for about 20 minutes, our pizza was coming.
It looked so delicious and tempting. My kids love to eat pizza. Pizza of Pizza Hut is thicker than pizza that I have ever ate in Gotto Roso Restorante in Milan.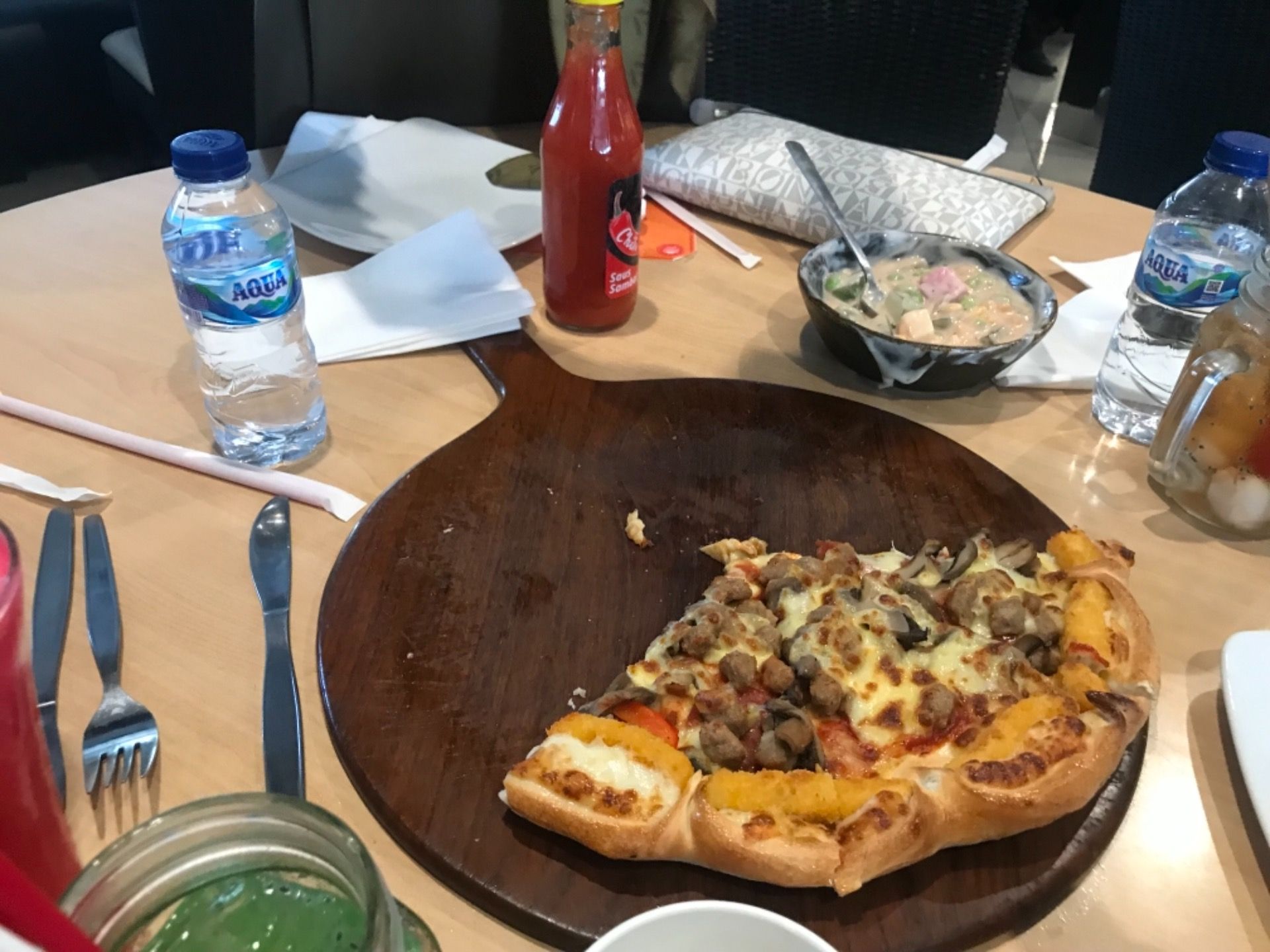 We also ordered a portion of salad. For the drink, we ordered blue ocean, tropical punch, winter punch, strawberry juice with ice cream and two mineral waters. 
My daughter also ordered a cup of ice cream vanilla flavor. She put herself the topping that she liked. 
Frankly, we really enjoyed the lunch. It's a good quality time with my family. How about your holiday?