You may be richer than me,
but you will never be free like me
---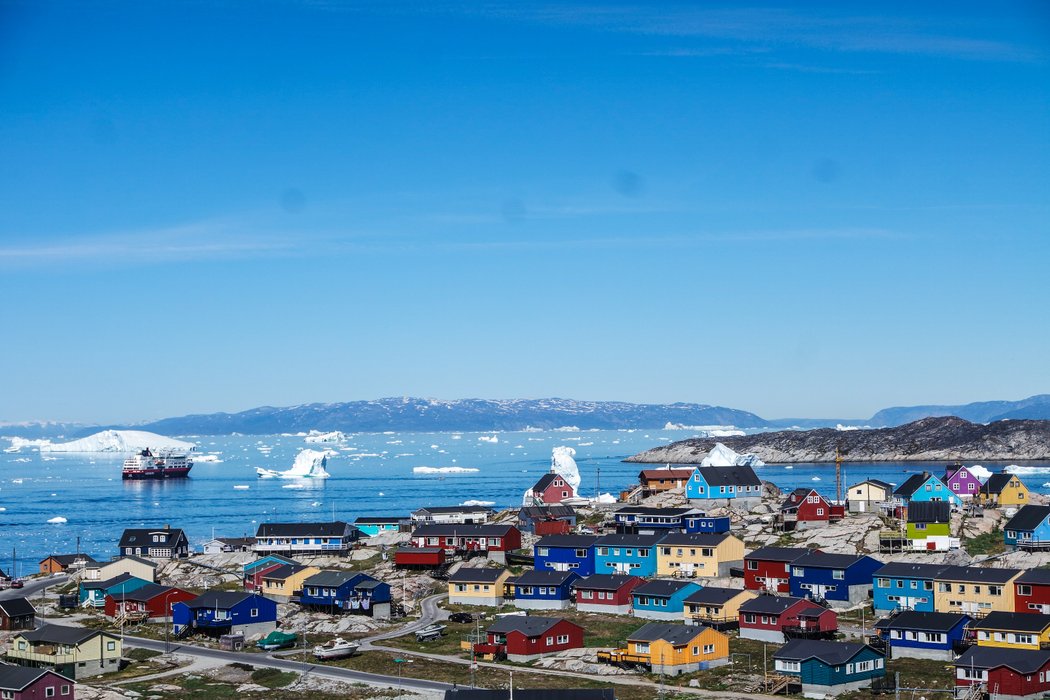 Hello.
I'm traveler @rbaggo
who is finding 'Humanism' in
'Capitalism'
---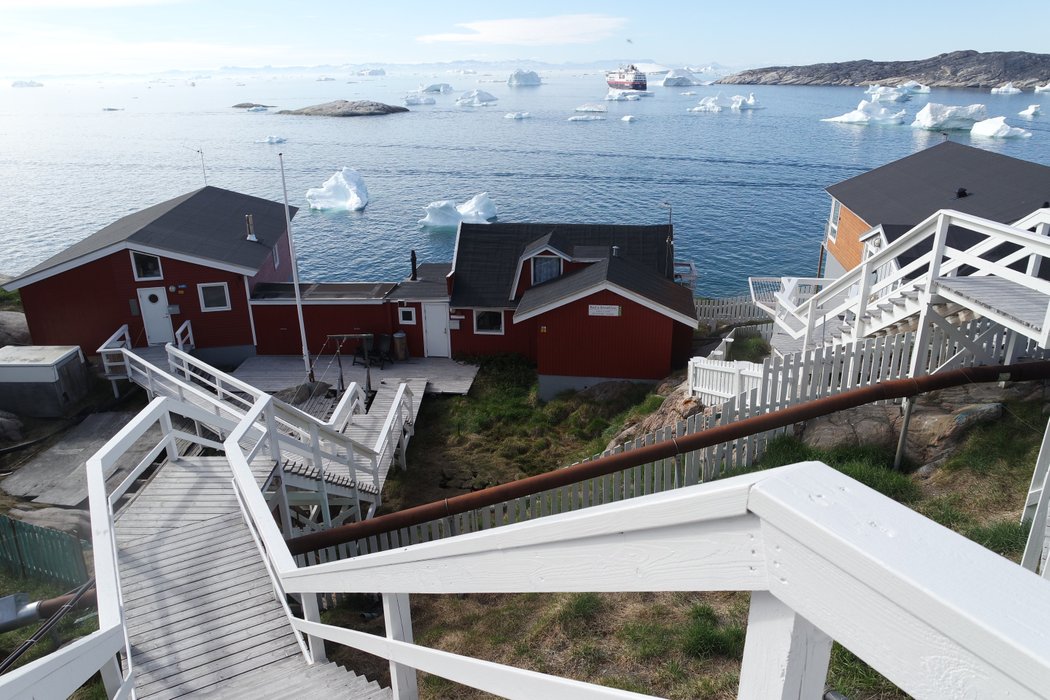 Today, as the last episode of the Ilulissat tour, I will give you some of information about here.
The picture above is a common view of Ilulissat. You can enjoy the sea where glaciers are floating through the windows at home. There are a lot of stairs to the house, and it must have been difficult to find a flat open space to build the house because of Greenland's rugged rocky mountain terrain.
---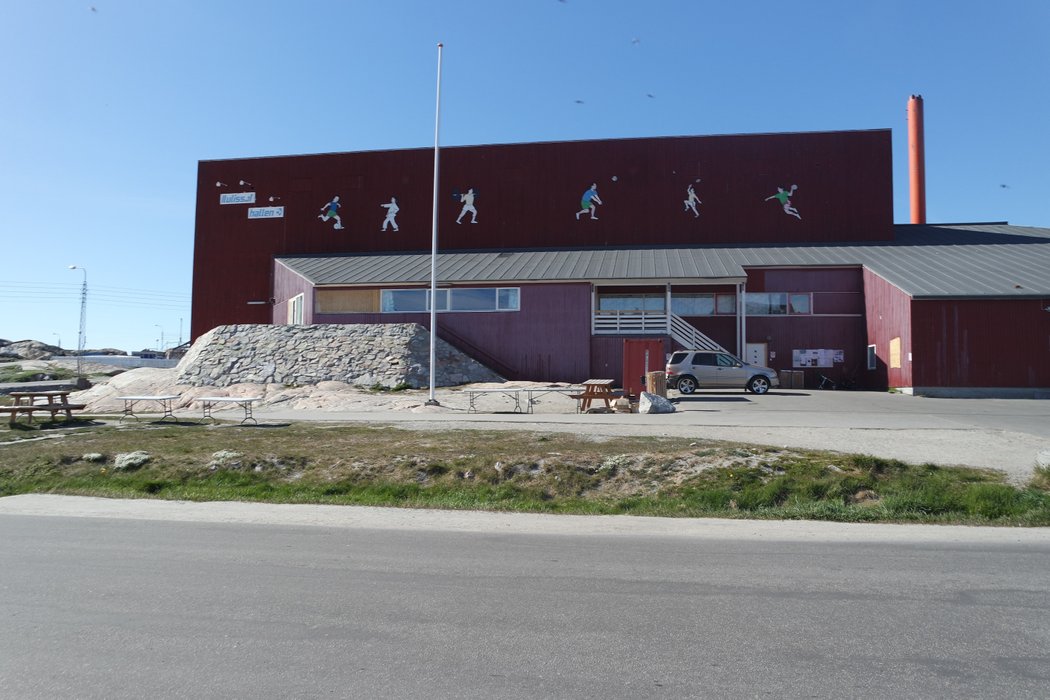 This is a cultural center located in the center of downtown Ilulissat. It's also a gym. There are various sports facilities and showers inside. It's usually opened.
---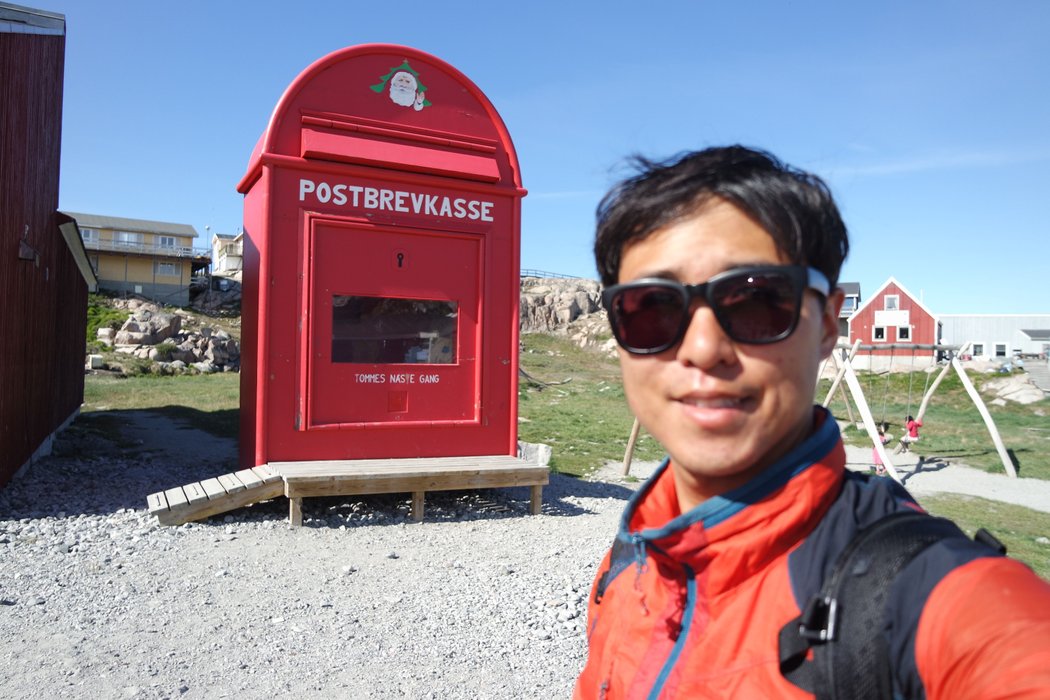 There's a post office building and a mailbox next to here. The mailbox is about four meters tall. If you look closely, there were many letters and parcels inside. I heard that it can be Santa's gift to open later and give out to children on Christmas.
---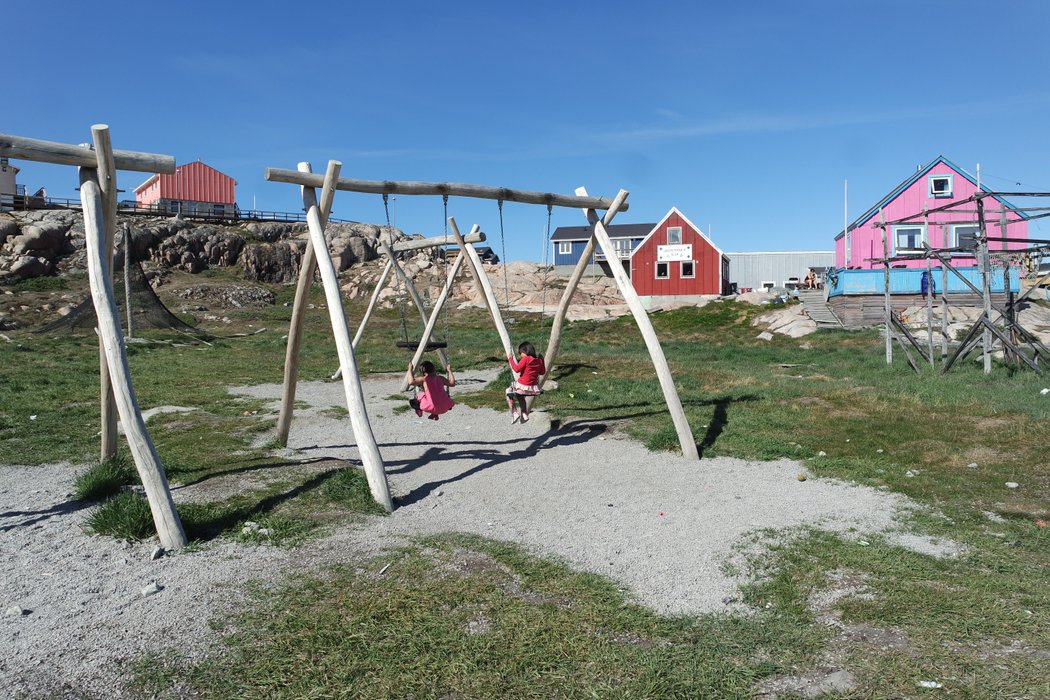 And next to it was a swing for the kids. The playgrounds in Greenland are usually simple, but there are also some of the latest rides in plastic that are commonly found in Europe.
---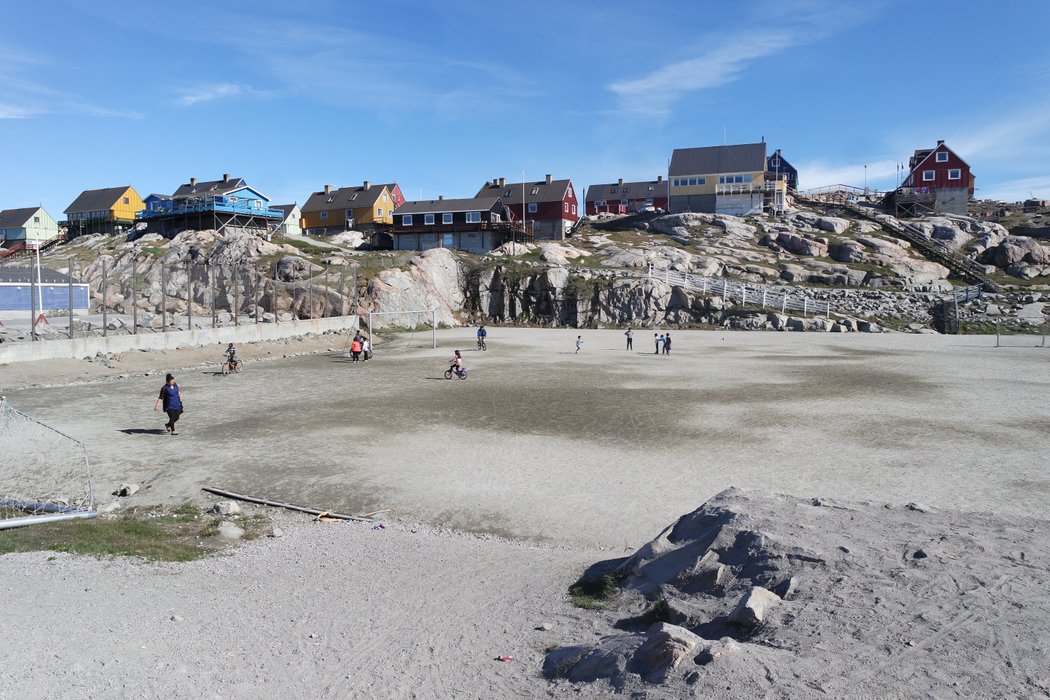 On the other side, there was a playground where they could run freely. The summer in Greenland is very bright, day and night, so children come out at 3 to 5 a.m. to play soccer.
I was sleeping in a tent near here, and I heard the sound of the children early in the morning, so I came out of the tent and found them gathering to play soccer.
---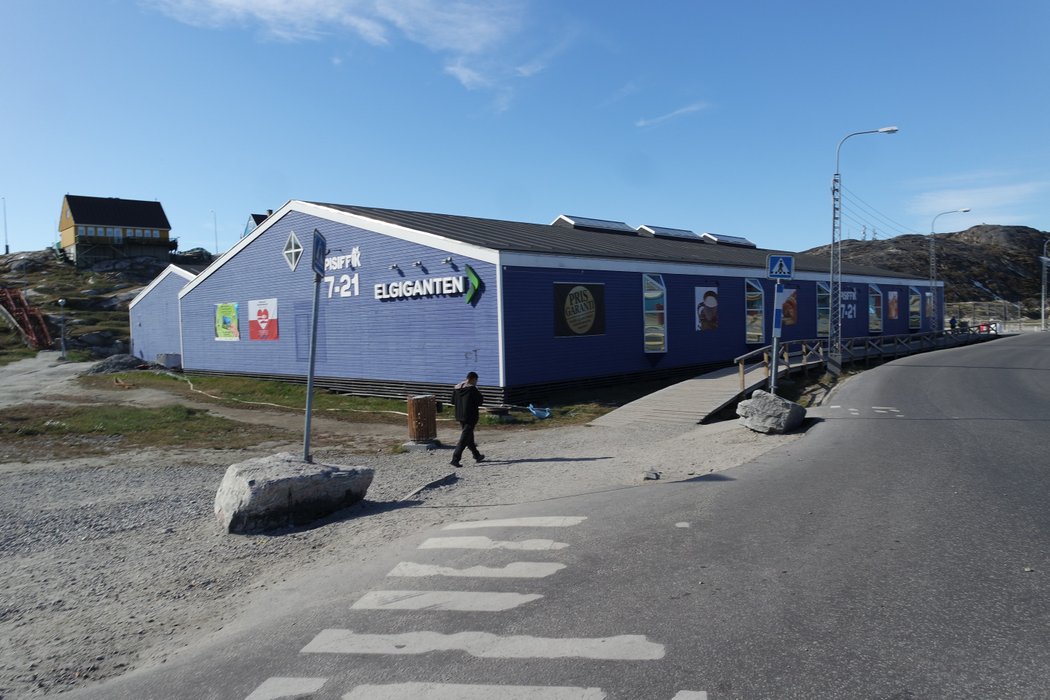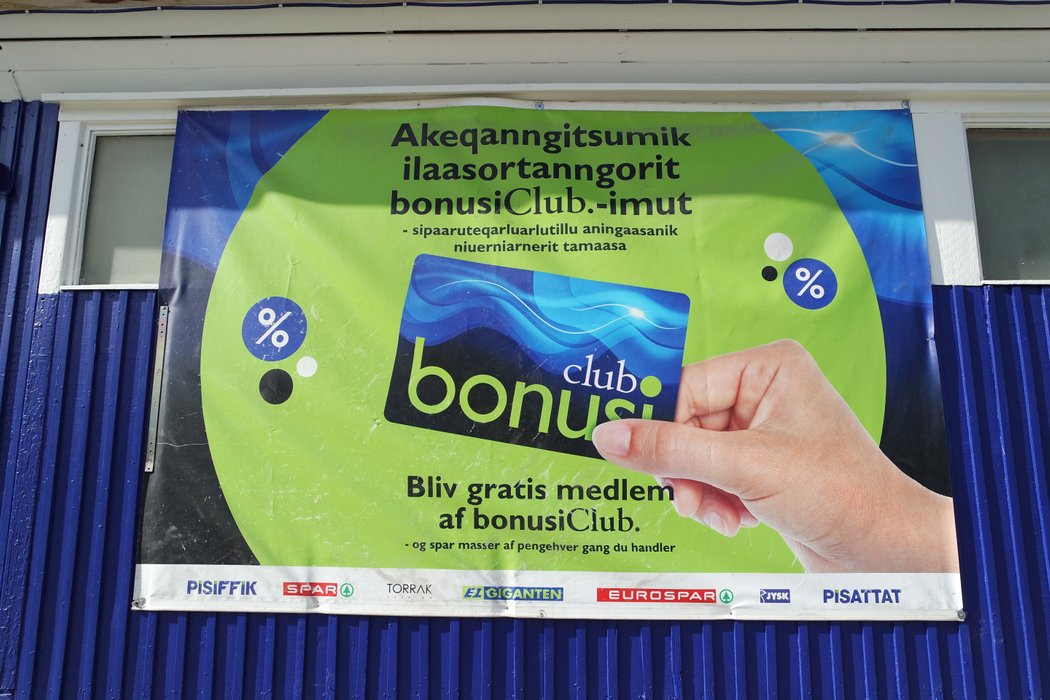 Next to it is a large supermarket called Pisifik. It's one of the must-know places to travel to Greenland. I didn't know until later, and not only the Greenland locals but also the visiting foreigners can get a temporary Club Bonus card, and you can get a set discount among the mart's items. For example, if you buy three for two, you get a discount of five dollars.
---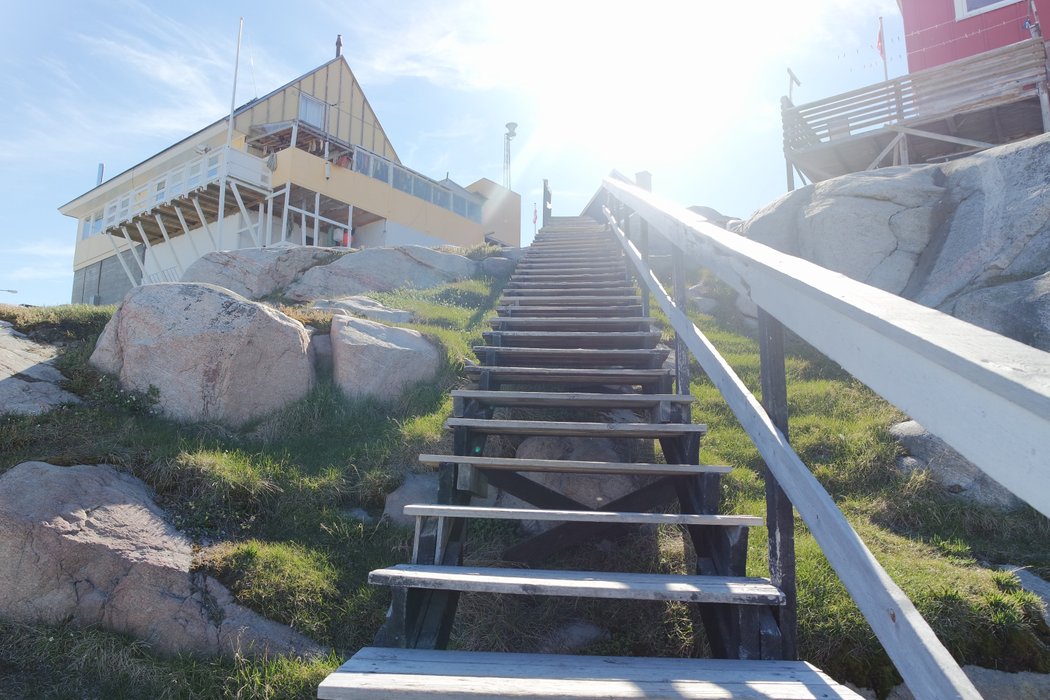 Greenland is not flat, so I always felt like I was hiking. So I get tired of walking for a short time, and it takes a lot of time to move. I went up and down these stairs so many times that my legs hurt.
---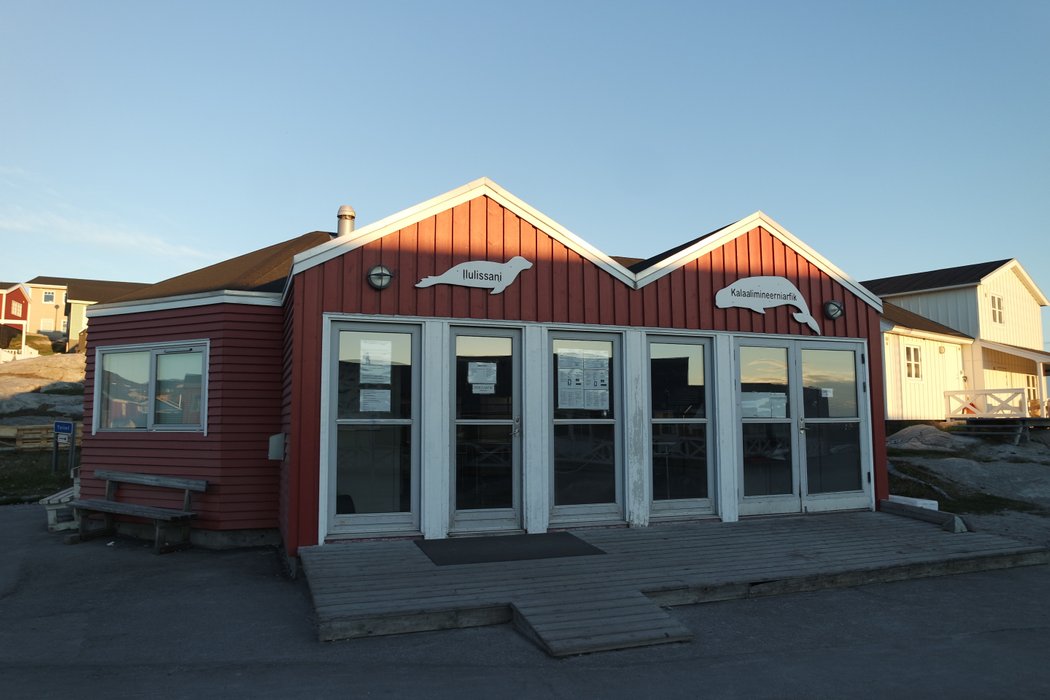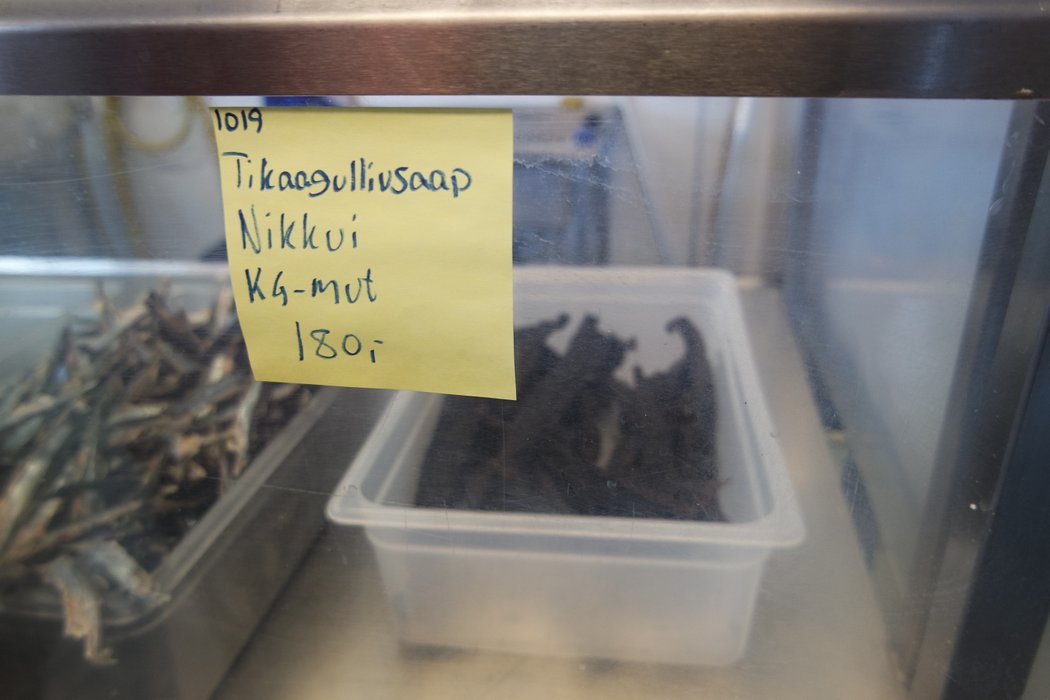 Next to the kayaking office, there was a small store selling seal meat or whale meat. If you didn't have a chance to eat seal meat because of the family BBQ event on national holidays, you might have bought it here. Other than that, they sell small fish. For your information, here uses Danish krone(DKK) as currency.
---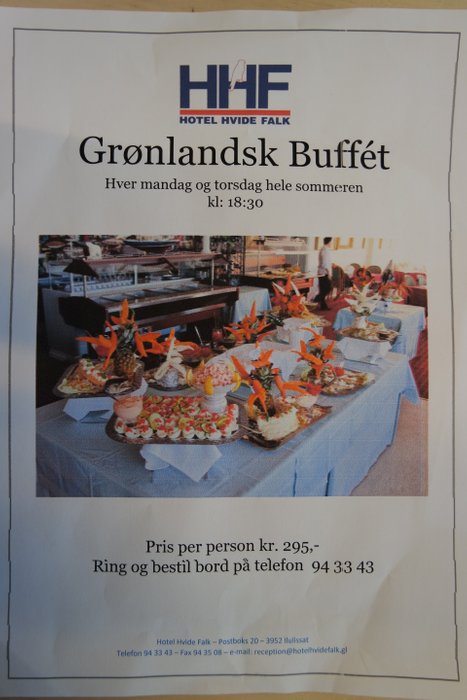 There is a buffet where you can taste Greenland's food in Ilulissat. It starts at 6:30 p.m. every Monday and Thursday, and the price is 295 DKK, about 50 dollars.
You can taste crab, other fish, and desserts as well as whale meat and seal meat, so I recommend you go.