You may be richer than me,
but you will never be free like me
---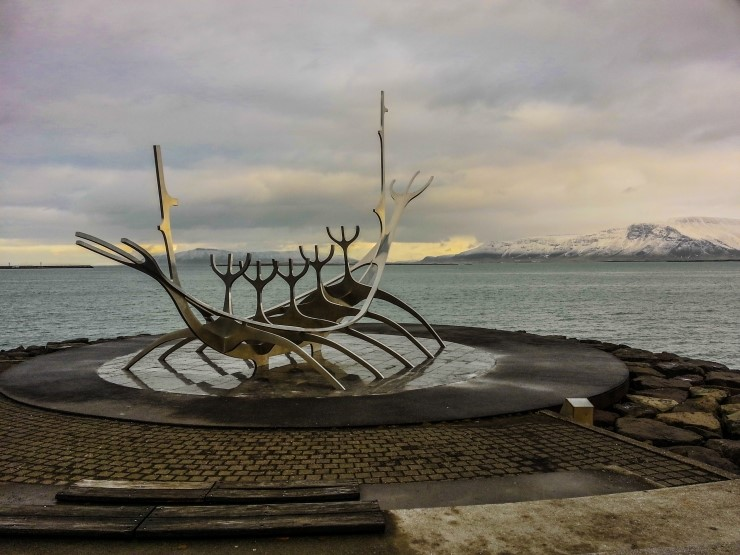 Hello.
I'm traveler @rbaggo
who is finding 'Humanism' in
'Capitalism'
---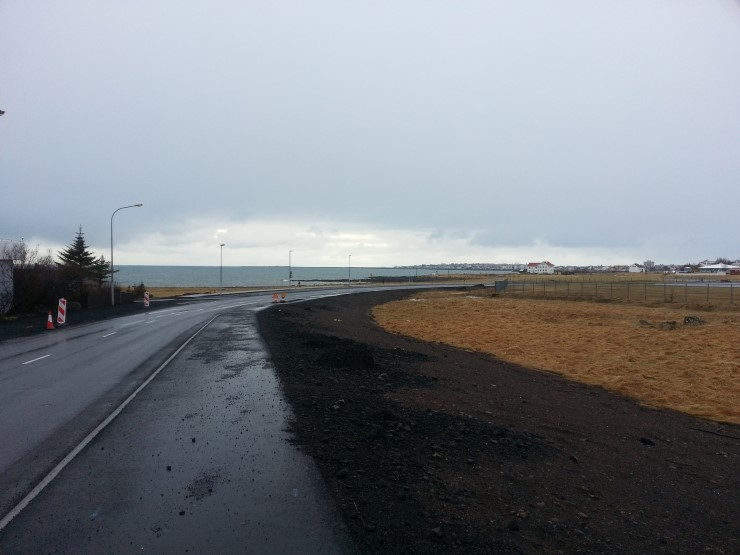 The weather was a little better than before. It's cloudy, but it's not a rainy day. After looking around the city, I decided to go to the 'Sea baron', the restaurant where many tourists visit to eat lobster soup and whale meat.
---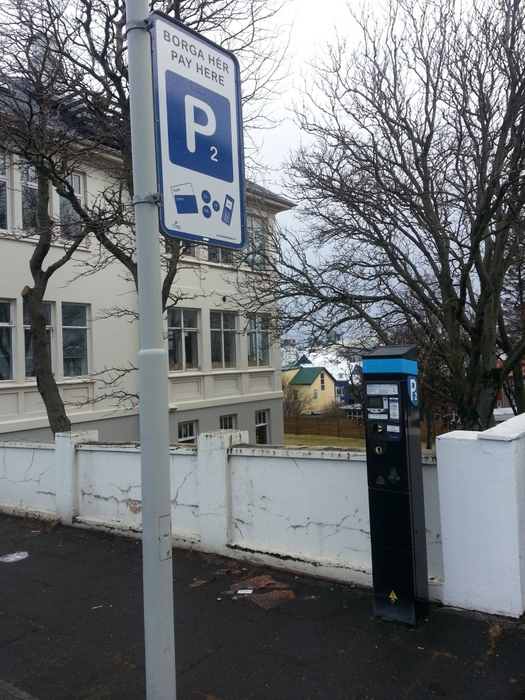 There was a parking fee calculator on the way, so I just took a look. When parking downtown in Iceland, you have to buy a parking ticket and put it on the windshield. Iceland is a country with a huge fine like Switzerland.
---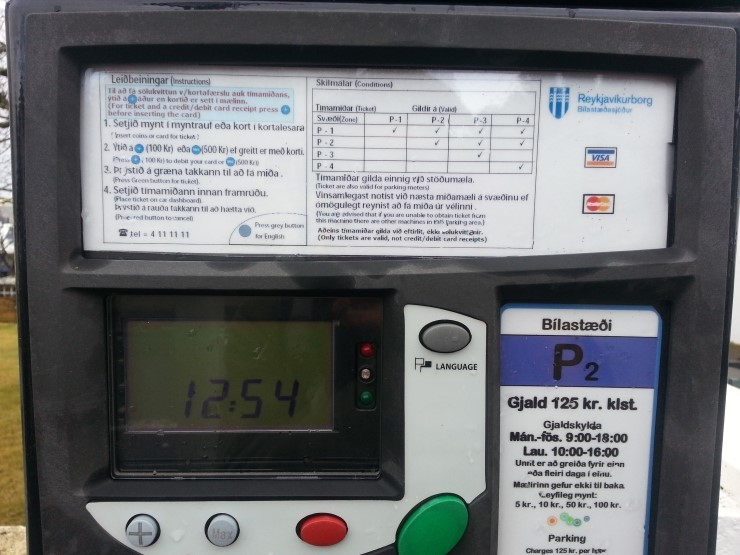 The parking fee varies depending on the area P1 to P4, but this must be P2. It says 125 ISK(1 USD) per hour. It says Monday through Friday from 9 a.m. to 6 p.m., but I was not sure if parking was only available at a fixed time.
---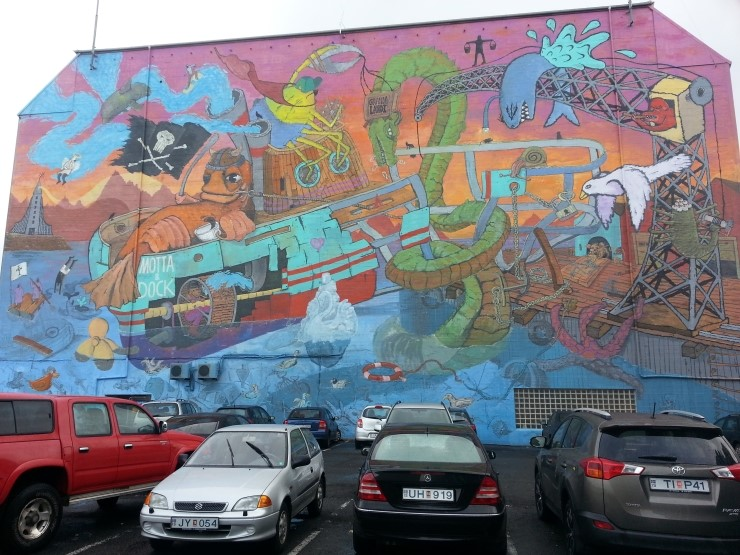 There were many places where graffiti paintings covered the entire wall. People don't know about it, but Reykjavik is a city where artists gather because of the development of music and art.
---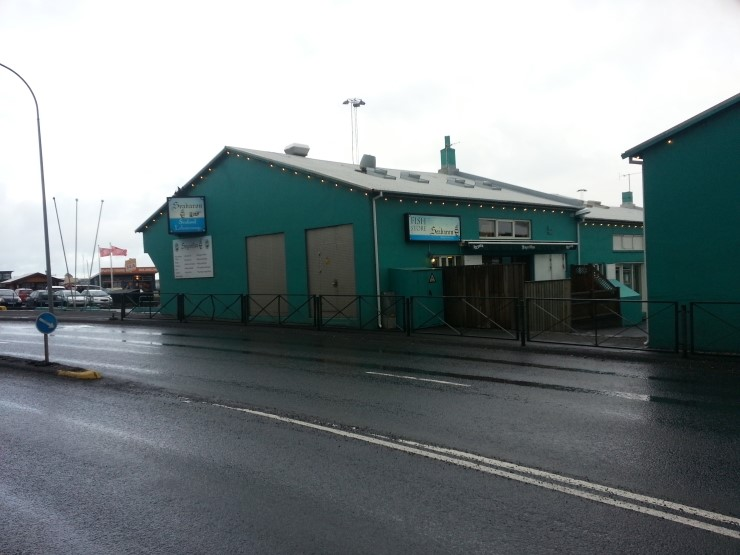 As I walked toward the old port, I found today's destination, the Sea Baron Restaurant.
---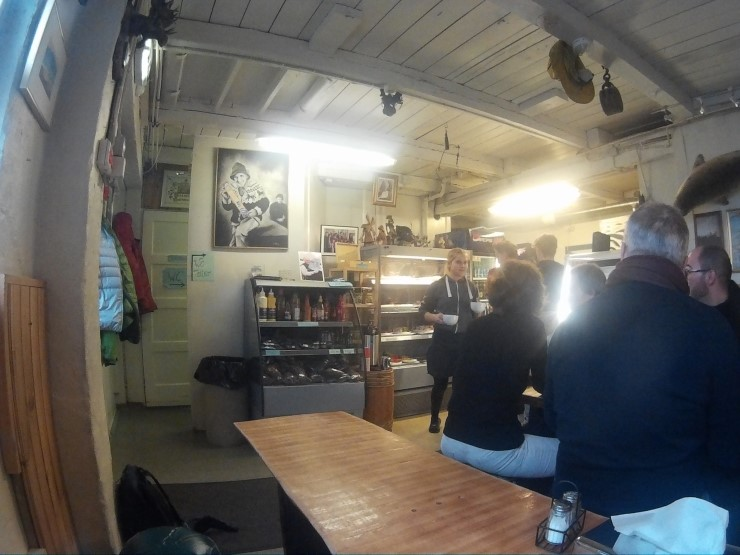 The size of the restaurant was not that big. There were tables and chairs where 16 people can sit together. I thought it takes about 30 minutes to order food. It's a famous restaurant, so there were a lot of people.
---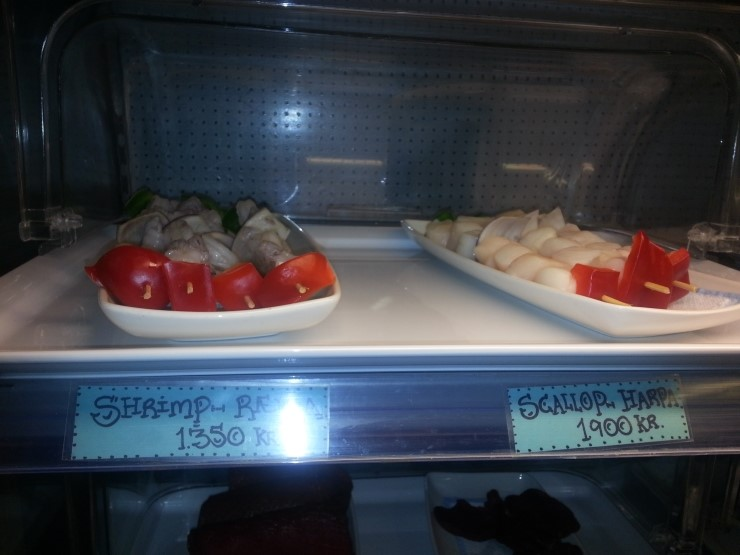 In addition to lobster soup, you can check out various menus right in here. The shrimp skewer was 1,350 ISK(10 USD) and clam meatball skewer 1,900 ISK(14 USD).
---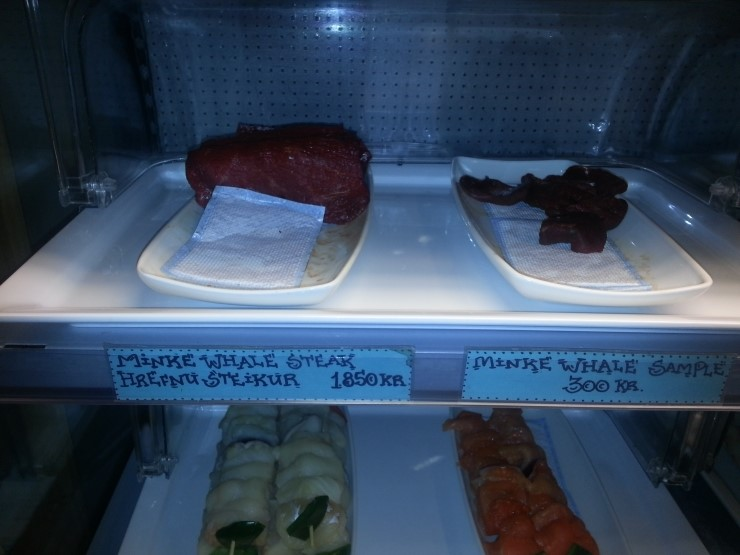 This is the main menu, a loaf of mink whale steak(14 USD) and a piece of mink whale meat(2 USD). I think there were fish and salmon skewers underneath.
---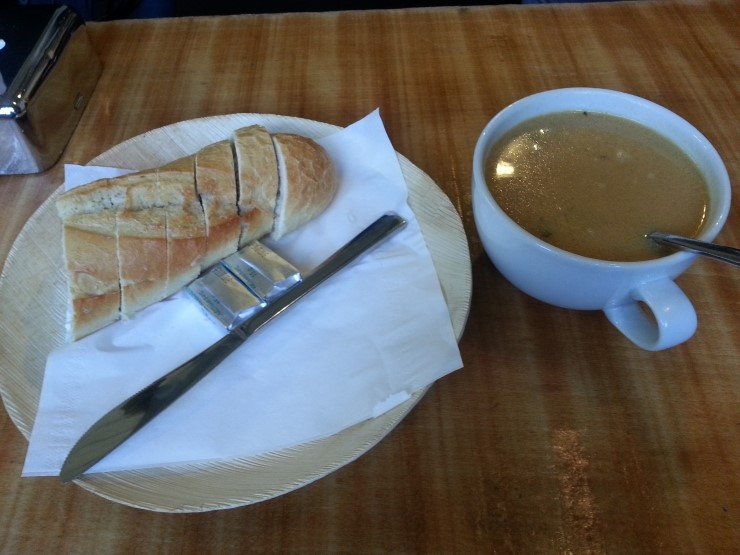 I ordered lobster soup and a piece of whale meat. Lobster soup was served with bread and butter.
---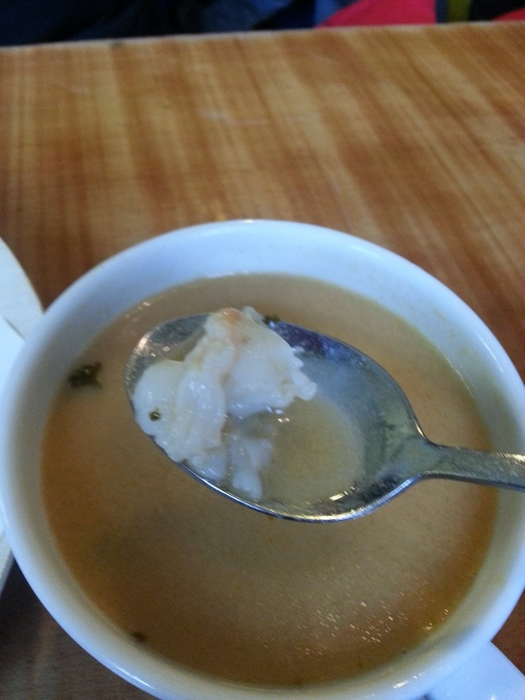 The soup had a little lobster in it based on pure tomato. The soup was quite salty. When I ate it when it's hot, I didn't feel it, but when it got cold, it's very salty... It was a shame that there weren't many lobsters in it.
---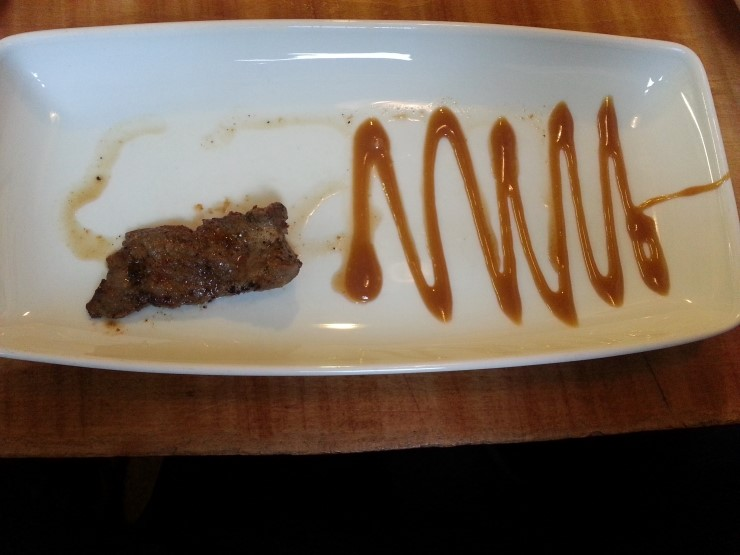 And a piece of whale meat I ordered!
I was thinking about ordering a piece of whale steak, but I heard it's too fishy, so I ordered just one piece. To get rid of the fishy smell, It was cooked with a lot of spices and sauce on it. The texture was like tough beef. It wasn't that bad, but it wasn't delicious.
---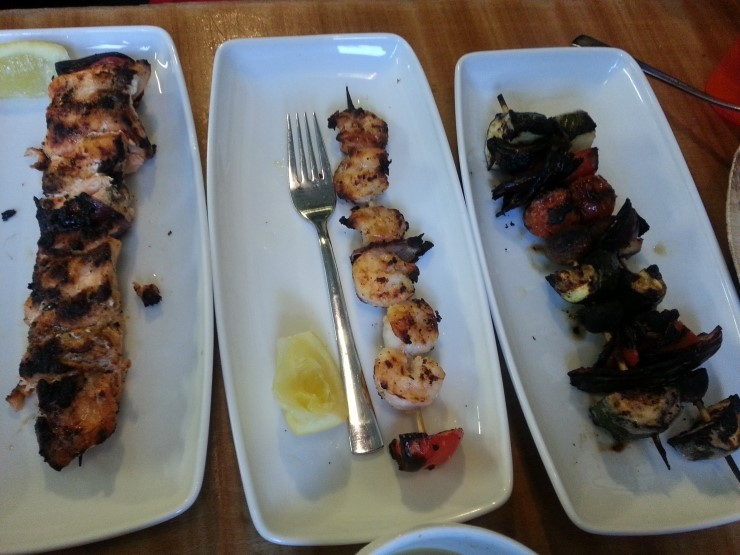 A Korean couple next to me ordered vegetable skewers, salmon skewers and shrimp skewers in addition to lobster soup and whale steak.
We had a conversation for a while. And after hearing my introduction of traveling around the world, he shared me some food they ordered. haha. It was really delicious. Thank you.
---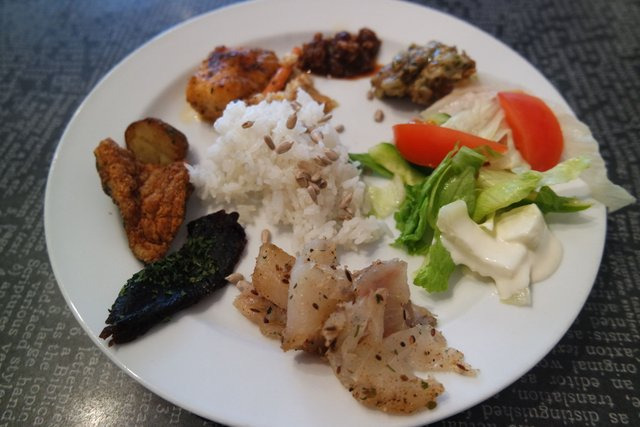 The fish buffet restaurant I introduced earlier seems to be cheaper and more affordable. Especially if you want to experience whale meat, it's not raw here, but pickled whale fish was really good, so you'd better try it here. The black thing you see in the picture is the whale dried meat.
[Iceland Summer #17] The must-go buffet in Reykjavik (feat. whale meat)
---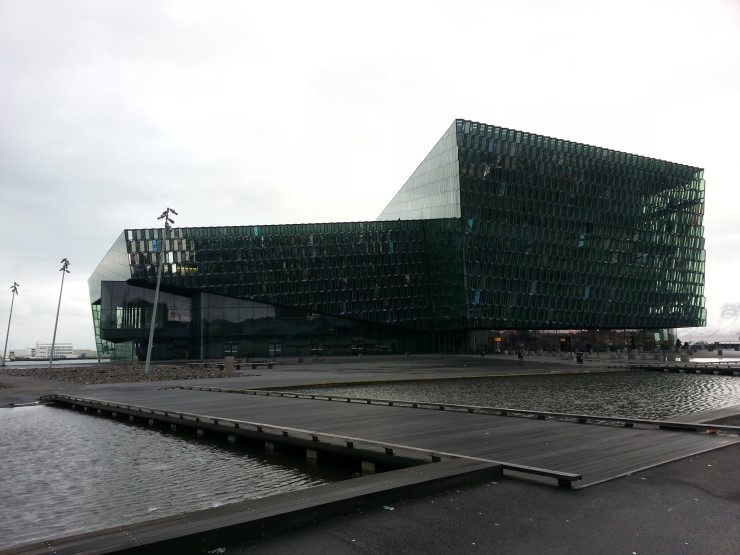 A good place to visit after a meal nearby restaurant, is a concert hall called 'Harpa', which looks like a hexagonal model of a hive.
---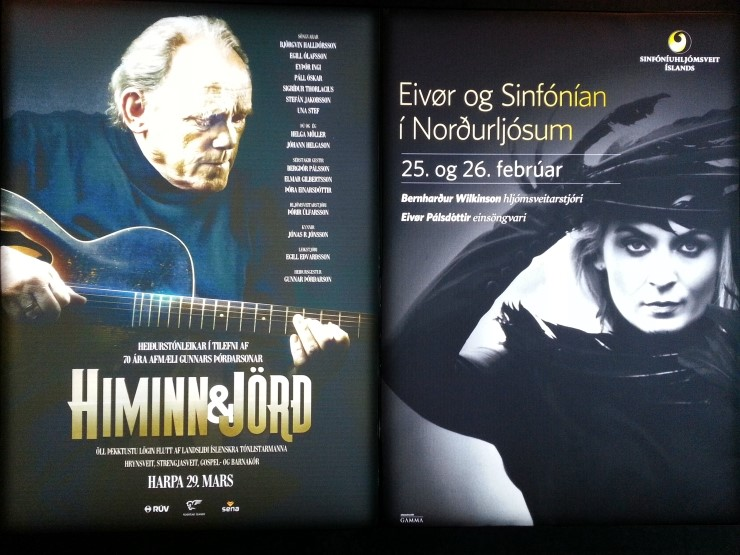 There were big performances here. I needed to make a reservation for watching performances in advance.
---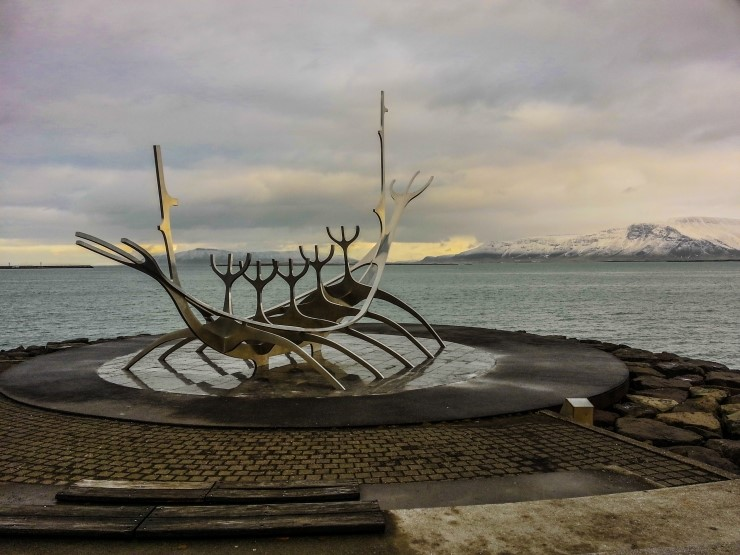 And not far from here, about 100 meters away, there was a ship that ancient Vikings used to ride. Based on the holes below, I thought it's the foundation of a ship rather than a complete one. A model of a ship that looked like a deer antler reminds us of the Helmet horn of a Viking. Reykjavik seemed to be good to see the special culture of Iceland, such as whale meat and Viking pears, which are not common to us.