You may be richer than me,
but you will never be free like me
---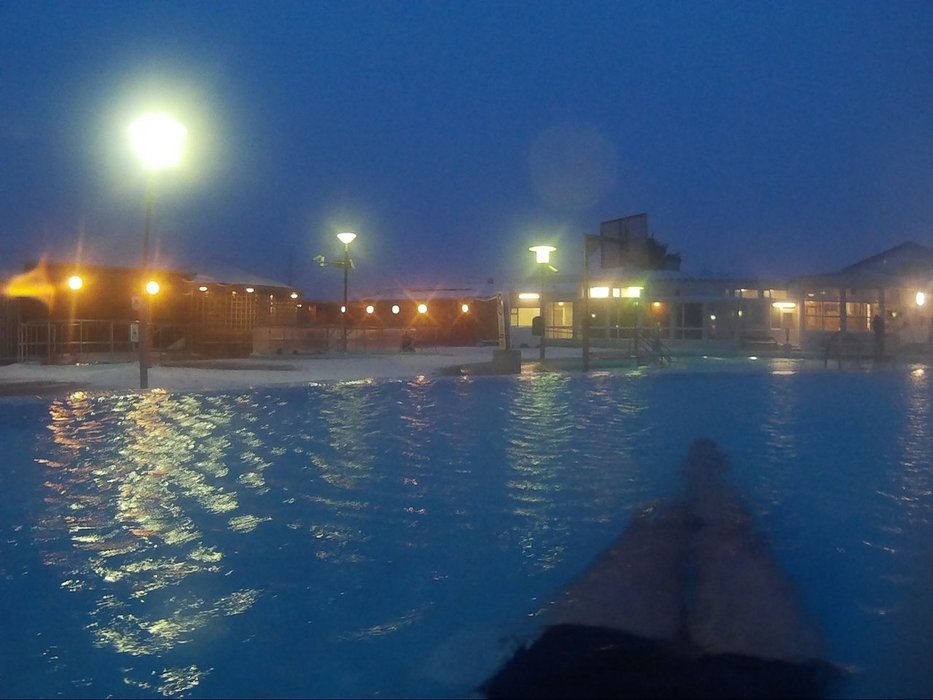 Hello.
I'm traveler @rbaggo
who is finding 'Humanism' in
'Capitalism'
---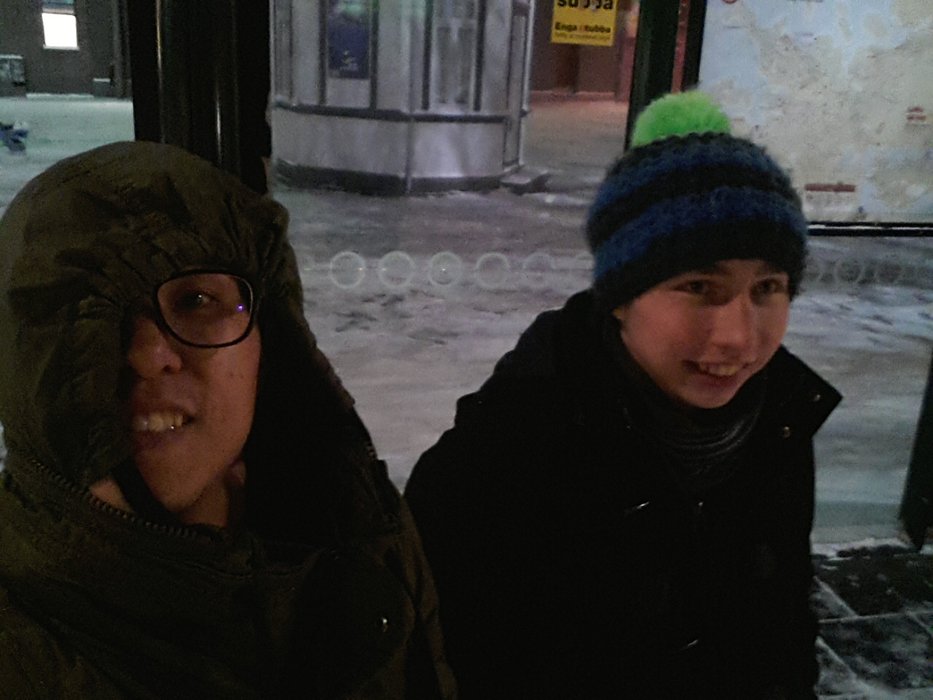 This is the story that I spent time with the second couch-surfing host, Guillaume. He was a French exchange student studying in Iceland.
---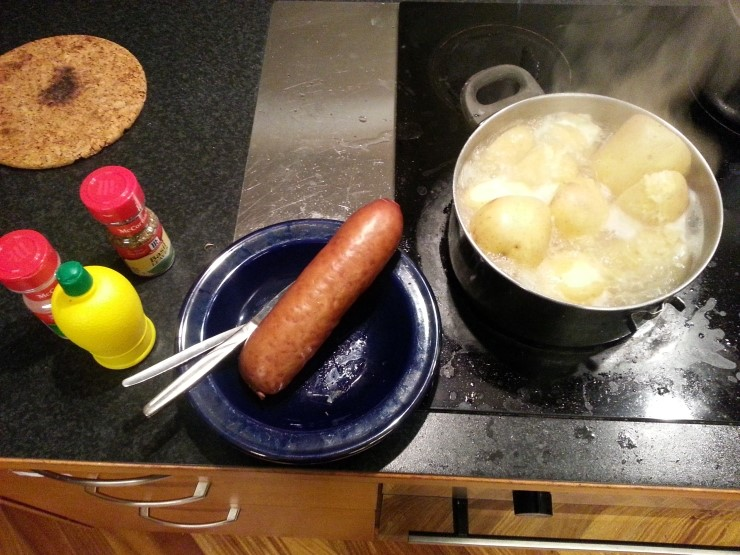 He said he would make delicious food, but he just boiled potatoes and baked sausages. I felt the cultural difference between the East and the West.
In the East, when it comes to cooking, we usually make a big dish, but in the West, it's very simple compared to east.
---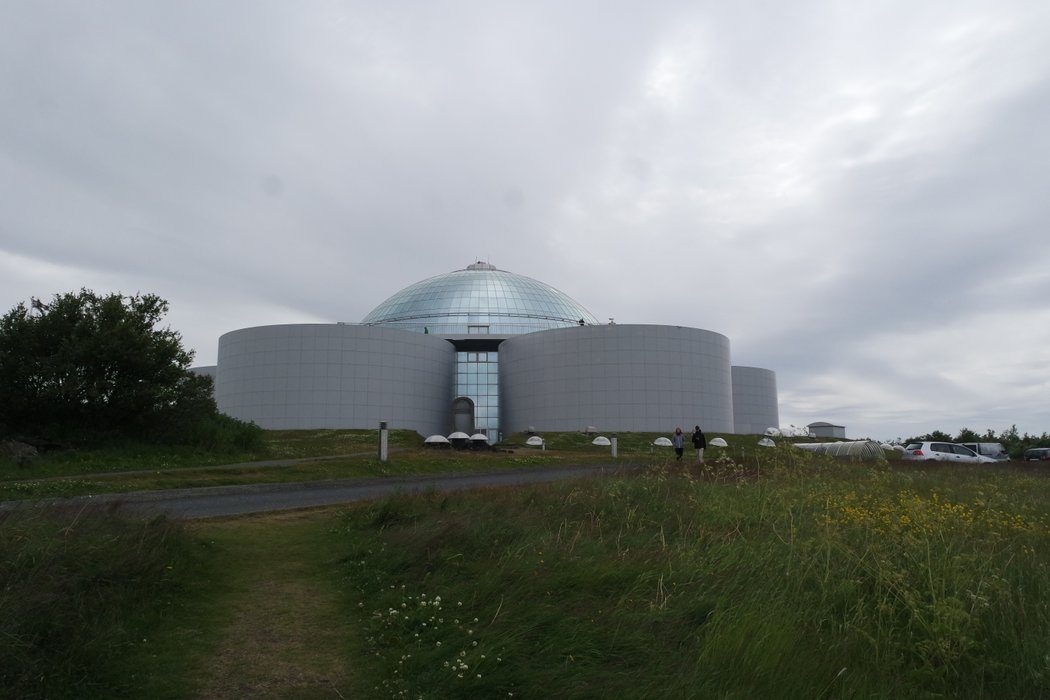 We visited to Perlan, a hot-water heating company(This is a summer photo). It's a special building that provides hot water and also serves as a cultural center that serves as an observatory and restaurant, and it's one of the tourist attractions.
---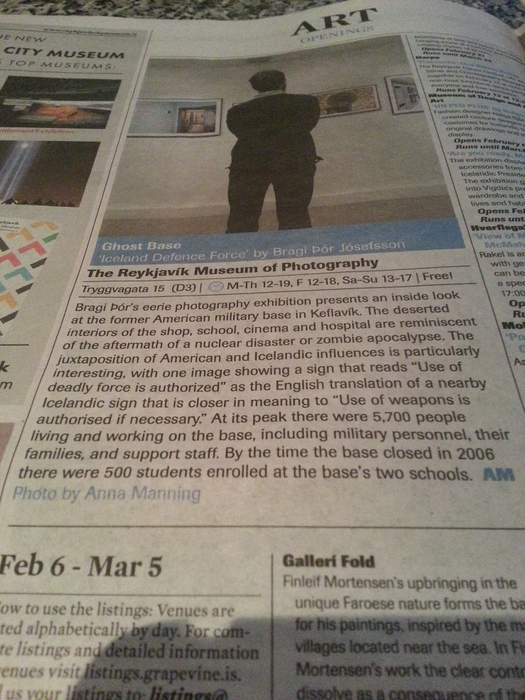 Newspapers were also provided free of charge. If you're bored, you can read Iceland's news. I thought it would only be written in Iceland, but it was also written in English. and you can get a job by this newspaper also.
---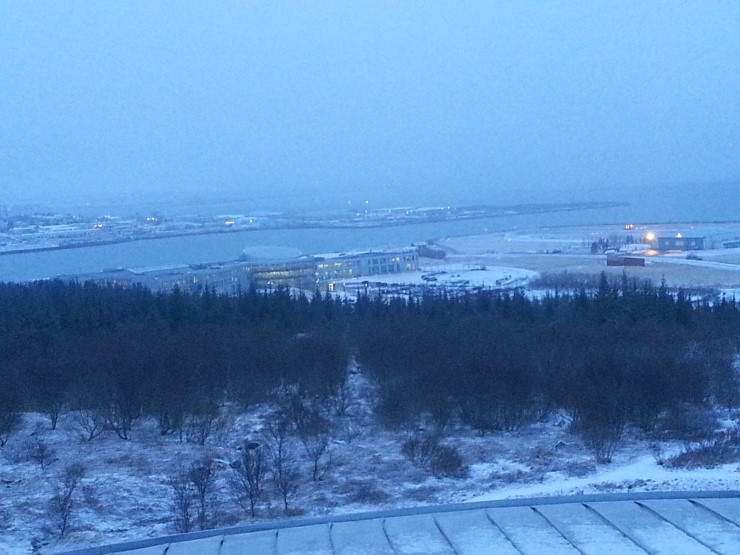 As I introduced, it was also as an observatory. Guillaume showed me his university in Iceland. I was curious about what to study in Iceland.
---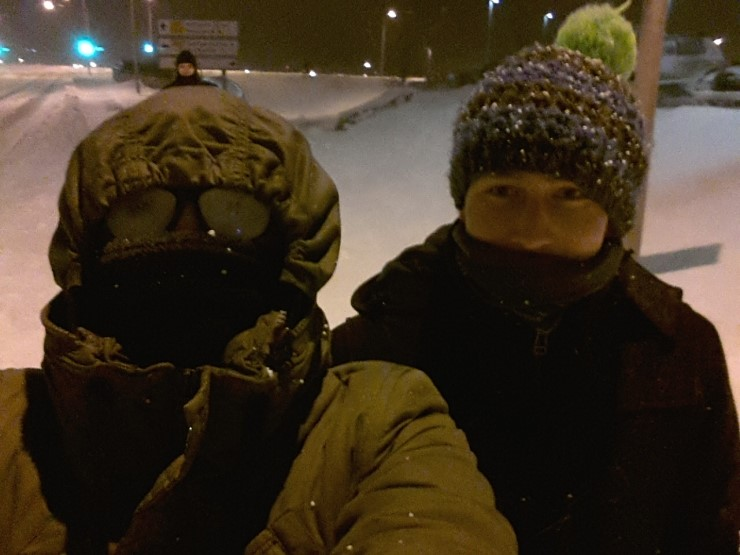 It was really cold on this day. The trip was the coldest on my trip to Icelandic journeys in the winter. I tried to block my body from the wind with clothes, neck warmer, and glasses, but the cold wind still dug in. Guillaume and I said to each other, "Hey, let's go home...It's so cold...I remember walking around saying, "I want to go home." must wear warm clothes for the winter in Iceland. It's really cold.
---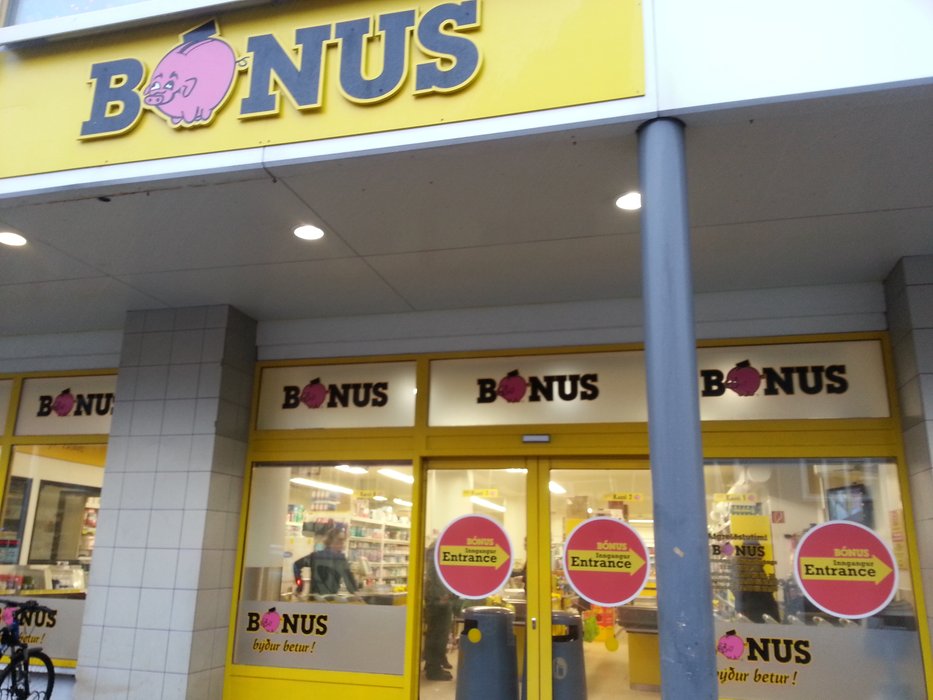 It was interesting to see the life of Iceland that Guillaume told me. In Iceland, the store can't sell food that's out of date, and you're bound to throw it away. But there are something that you can eat even after the expiration date. For example, salad vegetables and cheese. That's why some Icelandic and foreigners who live in Iceland, wait until the closing time of supermarkets like 'Netto' and 'Kronan', which are subject to these restrictions, and then camp out near the dumpstayed area.
---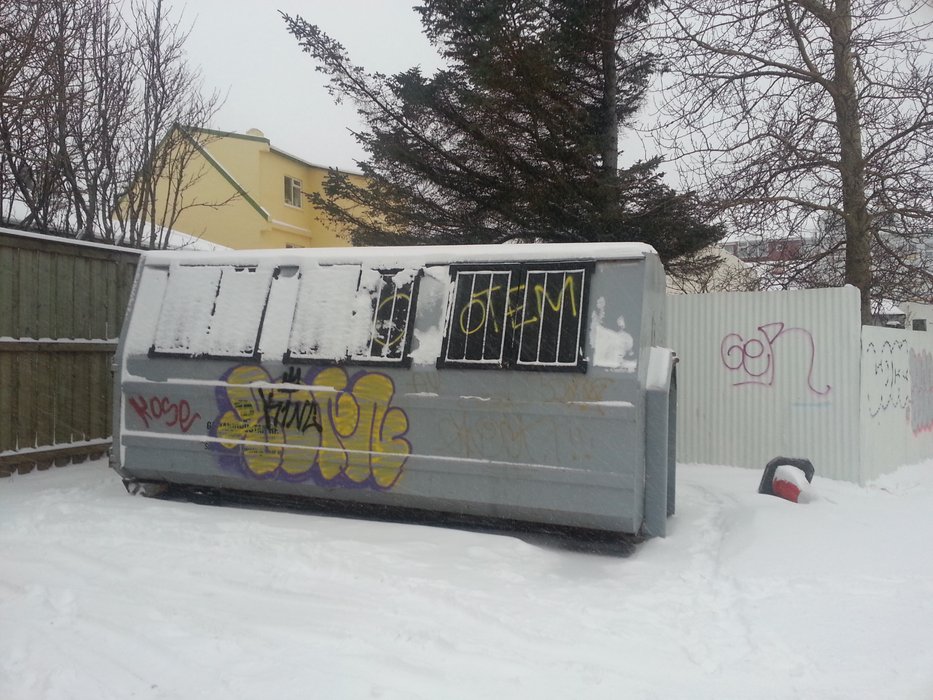 This is called 'Dumpstaed'. Sometimes people gather at the mart at the closing time for taking it from Dumpstaed. So clerk throw product away which is out of date, their time differently. So people get food when they're lucky.
Last time, Guillaume got a large amount of cheese with his friends and opened a 'Dumpstayed Party'. Because of the nature of the food, food that is not limited to the shelf life seems to have no problem.
---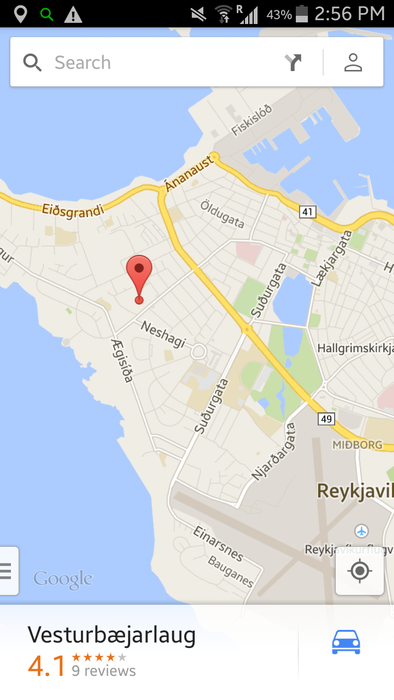 I decided to go to the Iceland swimming pool with him. I remember the entrance fee was about 3 euros. It wasn't that expensive. Of course, renting swimsuits or towels will incur additional charges.
---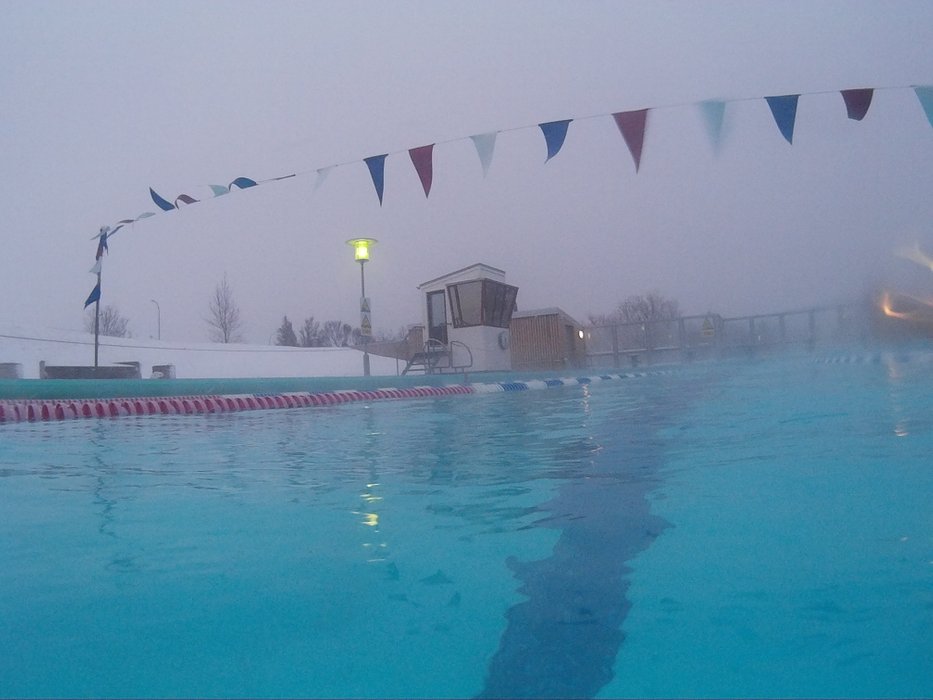 When you go to a swimming pool in Iceland in the winter, you can get experience of warm swimming pool. It felt so good. I was worried if it's too cold.
---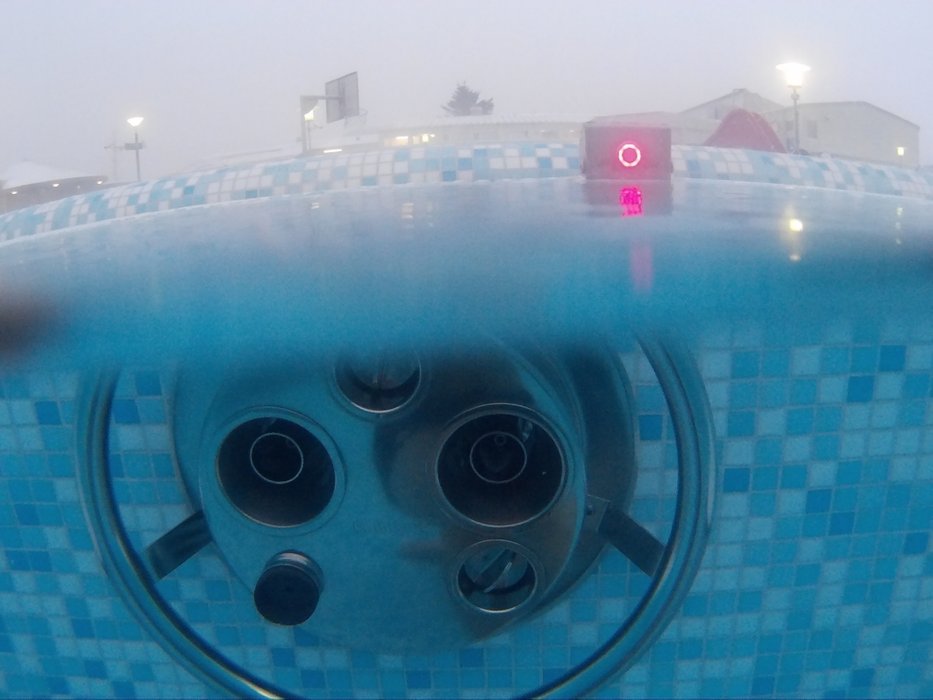 Next to the swimming area, there is an open-air bath and a water massage. It was really great. Guillaume had to go back first to prepare for his study, and I decided to enjoy it more.
In fact, you can enjoy a hot shower in Iceland, but it smells like sulfur, which reminds you of farts. By the way, the spa and swimming pool of warm hot water that doesn't smell like that! It was a happy moment.
---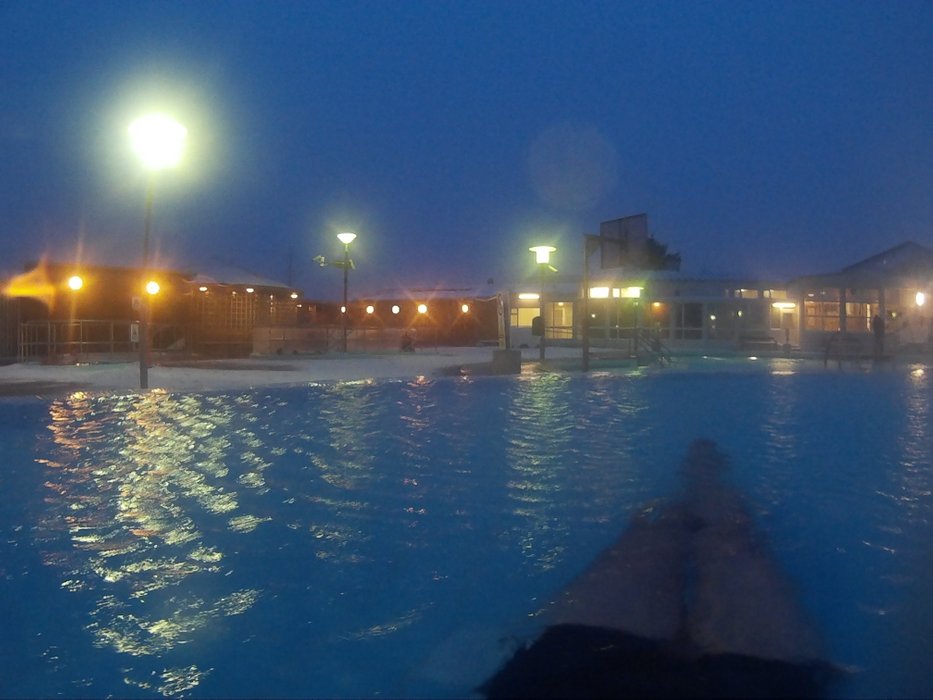 There was a snow outside of the open-air bath. It was really cold when I stepped barefoot, but when I looked at the facilities, there were basketball goalposts and everything else. There were about four outdoor baths here, depending on the temperature.
---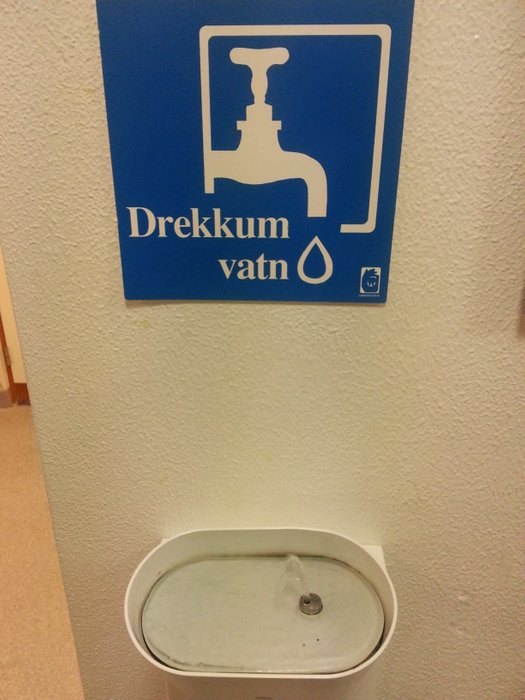 And what's unique thing was that there's a drinking fountain at the entrance of the sauna. I felt it's a kind of culture in Iceland, because I saw it at the swimming pool in Akureyri, Myvatn and Reykjavik.
---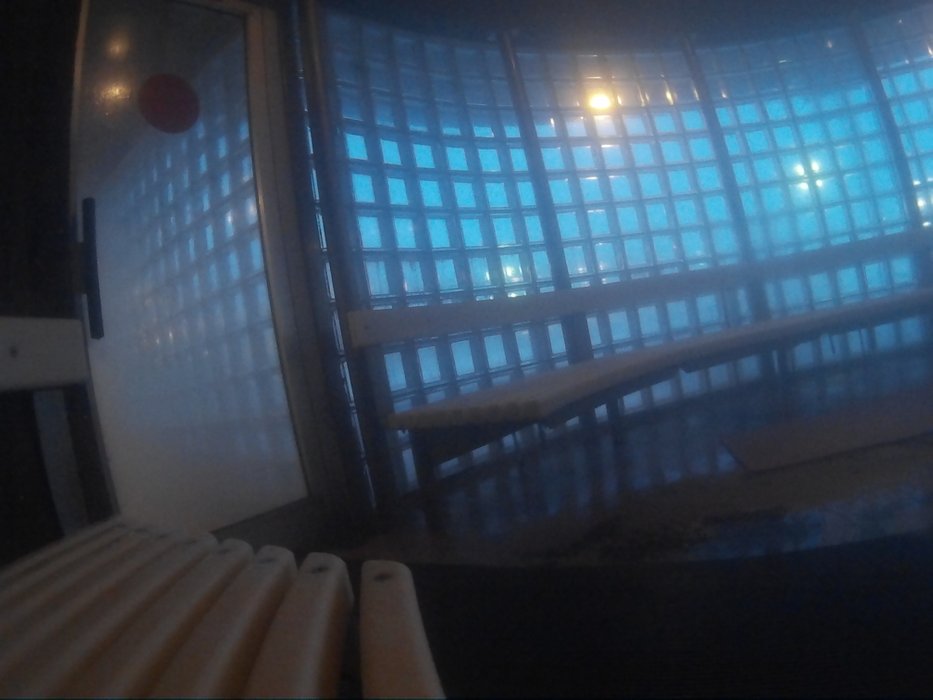 When I entered the circular sauna, there weren't that many people. About 2 to 3 people. I guessed Iceland also has a sauna culture. It was good to relax and enjoy the heat of the cold water flowing through my body.
---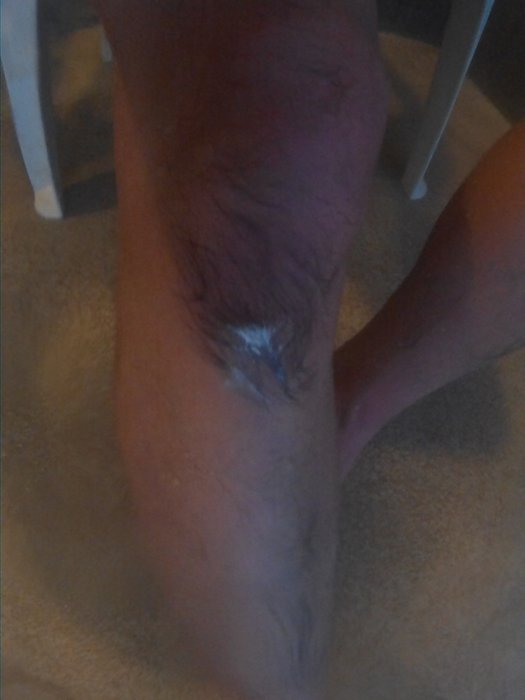 By the way, someone put a gum somewhere in the facility and it stuck on my knee. I took it off roughly, but it didn't fall off a bit, so I put some tissue on my knee when I changed my clothes in the changing room.
I heard it's easy to take it off with coke. I didn't know how to do it at the time, so I just cut the hairs on my knee. Well.. it grew up well again.
I tried hitchhiking on my way back, and local Icelandic man gave me a ride even though it was downtown, so I came home very comfortably. Be sure to go to the local swimming pool in the cold winter!