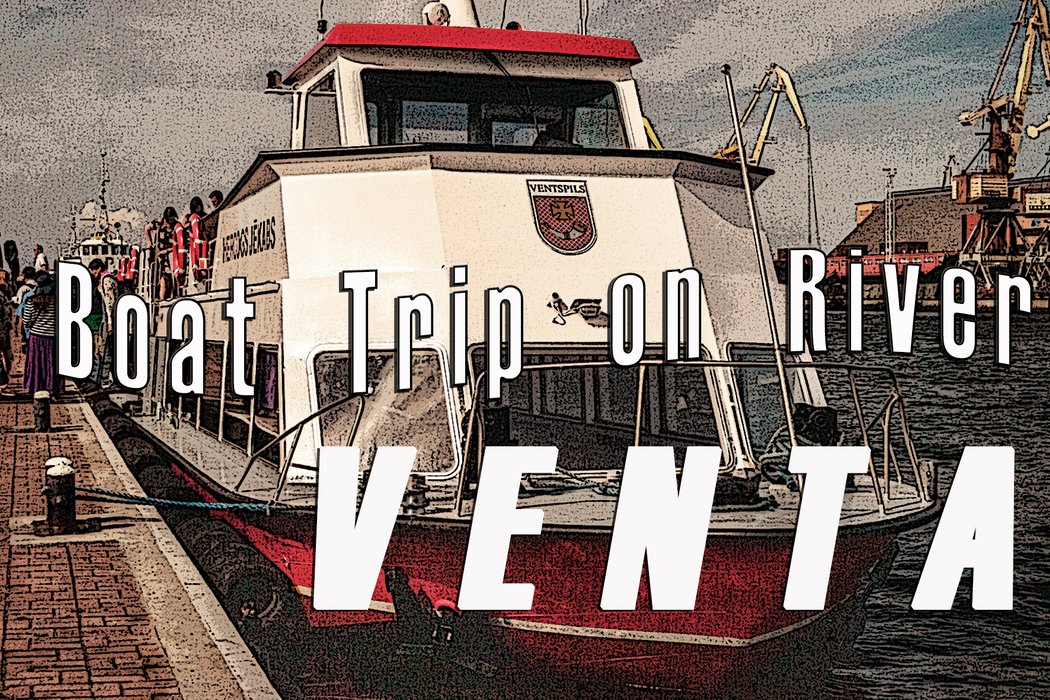 Location: 📍 Ventspils, Latvia
Type of Attraction: ⚓️ Boat Cruise
Rating: 👌
---
---
Why are we interested in boat trips? Is it the feeling of being on the water or the genuine interest in the area? Something different perhaps to the norm of a "tourist attraction"?
---
When I boarded the Hercogs Jekabs in Ventspils, I was expecting to see nothing more than an industrial view of the port, turn around by the bridge and head towards the sea gate. I was pleasantly surprised when the boat continued past the second bridge. The feeling of adventure and disbelief was taking over. Just a little longer and surely the boat will turn around. No.
N o. N o. N o.
Not this time because we were on an extended journey on river Venta and heading towards the rowing centre!
Boat trips are expected to be 'a l r i g h t'. But when you float along a green lush area, it is relaxing and enjoyable. That's what the boat trips are all about!
E n j o y m e n t!
Not the cranes or ships, nor blackish industrial sites, no. You can view those from the pier,
Thank you very much.
But that is precisely what you get when you go for boat trips located in the cities.
So I say, don't judge a book by its cover. Embrace the experience and hope to spot forgotten structures, derelict buildings and maybe, just maybe a beautiful green area of a river estuary is on the agenda as well!
As for the Hercogs Jekabs, it is a cute little boat with a seating area inside and on the deck. It is in excellent condition given it has been in use for at least 20+ years. Tickets are purchased in the office kiosk opposite the ship and at a reasonable price.
---
What do you get to see?
Industrial area (aka port)

River valley
(on a long journey)

Sea gate

Old town

Promenade

Pier

Ships

THE Cow!

---
Tons of opportunities for awesome frames and way to spot hidden places you won't go to otherwise.
And, listen, I know industrial can be boring, but do you know their purpose? How old are the structures? Or how important it is for the city? Think about it next time you are on the cruise!
THE Cow!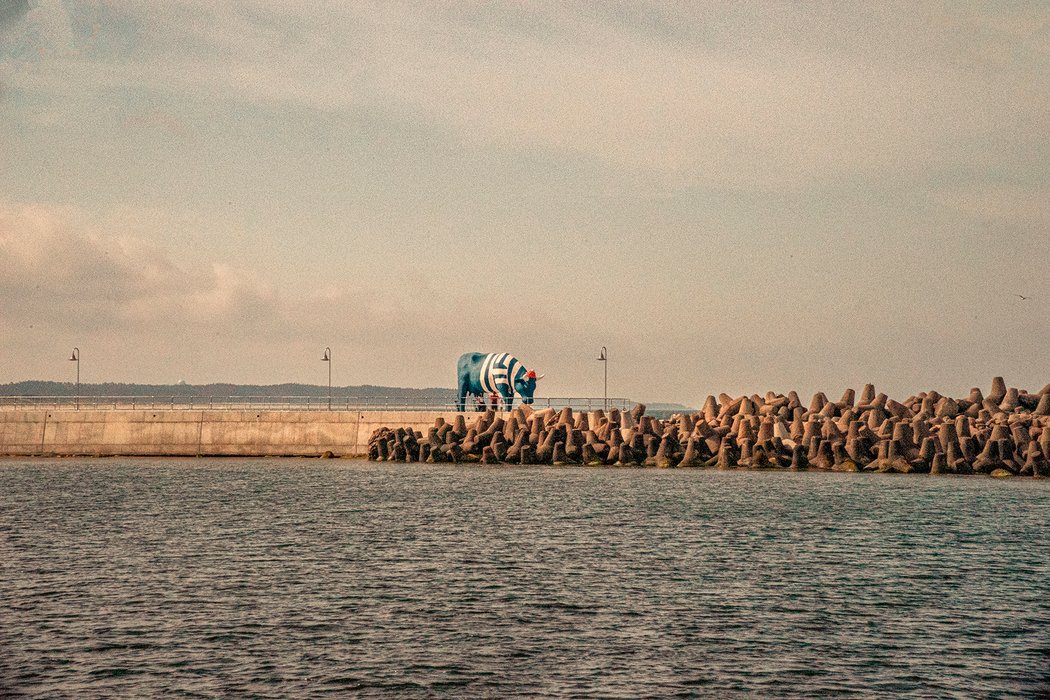 ---
More from Ventspils - read on!
👇 👇 👇 👇 👇