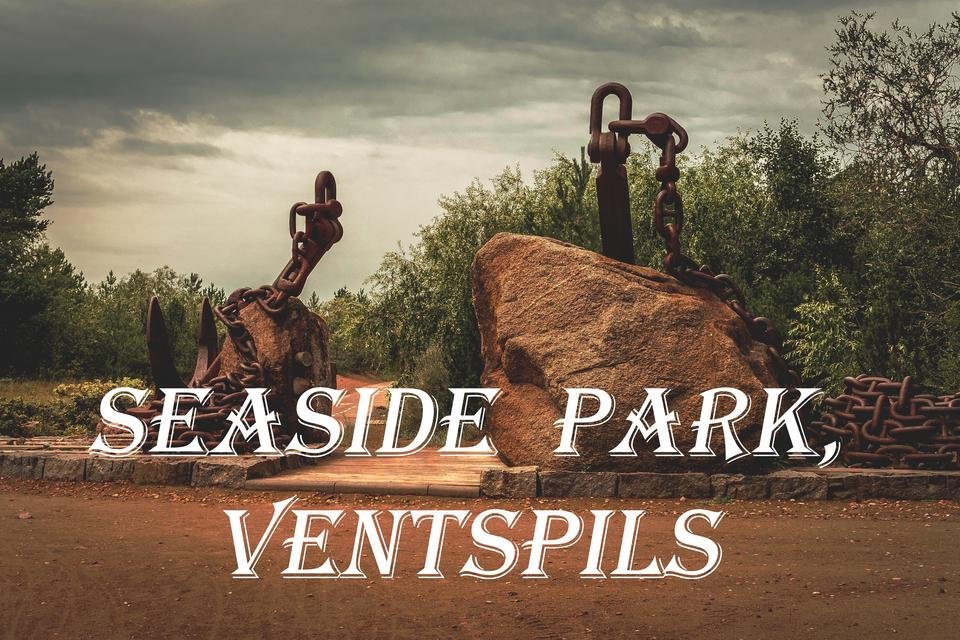 ---
---
I have already shown you the Seaside Open-Air Museum, the Narrow Gauge Railway and the Adventure Park in Ventspils, Latvia. Time has come to take you around Seaside Park.
I love this place! I saw the transformation from an ordinary forest into this beautiful getaway spot. It combines a playground, an anchor trail, narrow gauge train circle, ponds and an outdoor gym.
---
Is the weather not warm enough to go for a swim?
No worries, stop by the Seaside Park.
Your kids are driving you crazy, but you want to be near the sea?
No worries, Seaside Park to the rescue!
You see, it is The perfect place.
---
OK, let's get back and learn about the park a bit more. So, Anchor Trail. Being so close to the sea and having fishing at heart, it was sensible to display the giant anchors somewhere, right? The biggest of them all weighs massive 23 tons!!! By the way, the park is next to the Seaside Open Air Museum which displays the fishing boats and houses. So the fishing and sea theme continues.
There is also a board with visuals and info about different kinds of anchors. Seeing these close up is quite impressive. The chains are like snakes laying next to the exhibits.
Of course, Anchors are the star of the park and kids love them, but nothing beats the playground. Here you have the right size area with various play zones, and there is something else - the Jungle Trail (Džungļu taka) - a fun trail for both adults and their children to follow the bridges and various paths surrounded by the pine forest and wooden objects. As I said, it is all fun here!
In the middle of the park is another cool thing to do - a flat-bottomed platform to pull yourself from one side of the pond to the other. Scary at first but much fun and laughter in the end.
The park itself fits perfectly into the surrounding natural landscape. It balances the eco-friendly materials with modern life and utilises the old for good. All in all, a highly recommended place to visit!
---
Posted from my blog with SteemPress : http://pickatravel.eu/seaside-park-with-an-anchor-trail/
---
Use #travelfeed tag because why not!?

Min 250 words!
Travel related!