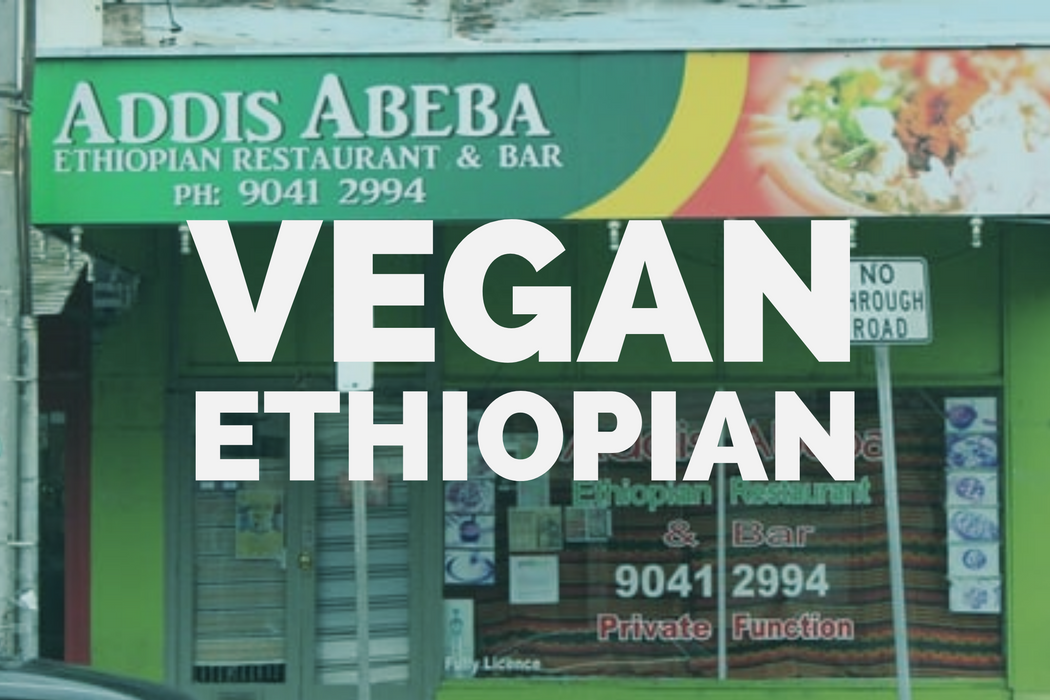 If I am craving African, Indian or Vietnamese, it is to Melbourne's west I go. Footscray, only a short train ride from Melbourne CBD and on our side of the city, has always had a large migrant population, although much of it is now becoming gentrified as close by suburbs such as Seddon and Yarraville become bought up by those wishing to get on the housing market - now, much of these areas are unaffordable too. My son and his girlfriend rent there now, so I had twice the excuse to pop past this area on a way back from a work conference on Sunday - good food, and good company.
Addis Abbaba, named for the Ethiopian capital, is a vegan restaurant on Nicholson Street, only two minutes walk from my son's house and only 5 minutes walk from Footscray station. Its a sweet and humble cafe style restaurant with a small bar.
Overwhelmed by choice, we went for the banquet - $55 AUD for 3 people, plenty to stuff us silly, plus an extra serve of injera, an Ethiopian flatbread that the meal is also served on - like a huge crepe. One scoops the meal up with the bread rather than use cutlery, which is my favourite way to eat.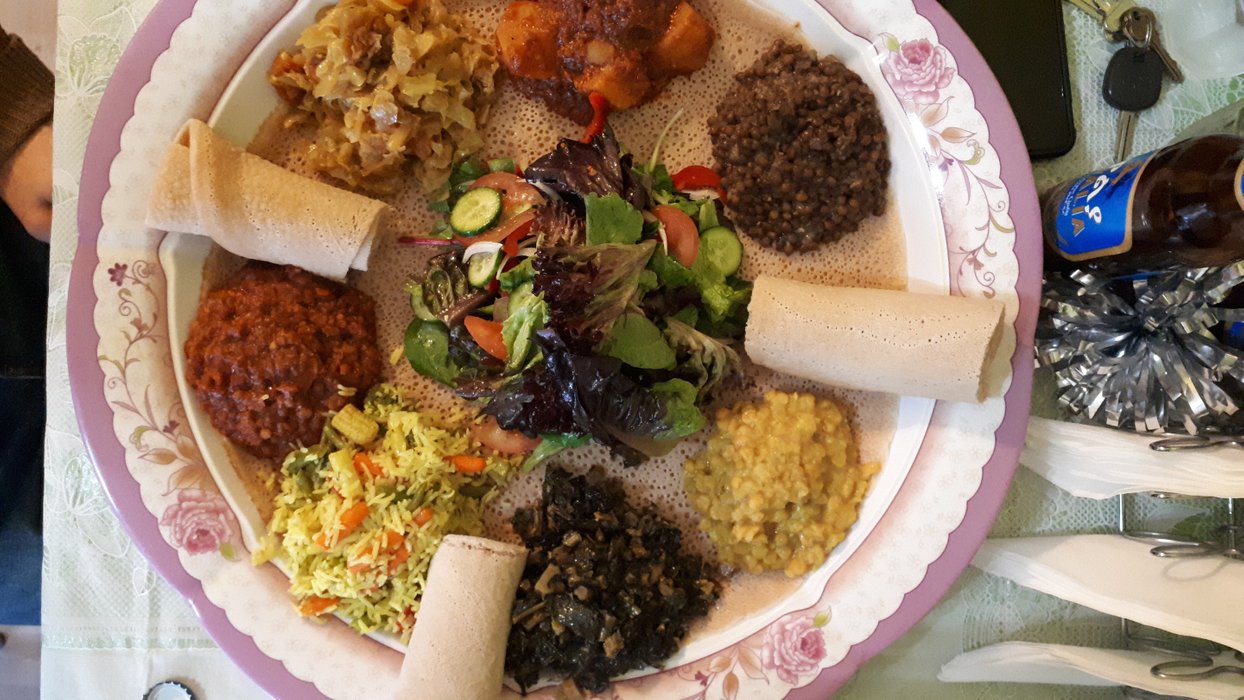 Ethiopian dishes, particularly their spicey ones such as Miser Wat, a lentil stew much like a dhal, contain a spice blend called berbere, which you can find a recipe for here. It is a mix of spices including chilli, cardamom, turmeric, allspice and others which is very reminscent of an Indian spice blend. On the platter were two types of Miser Wat, one with potatoes and one without, plus a creamy split chickpea stew similiar to channa dahl. There was also vegetable rice, a cabbage and carrot concoction and the most amazing kale dish which was quite lemony and which I would like to replicate at home. The owner kindly brought us another whole dish of this for free as an added bonus which was lovely. In the centre was a huge salad.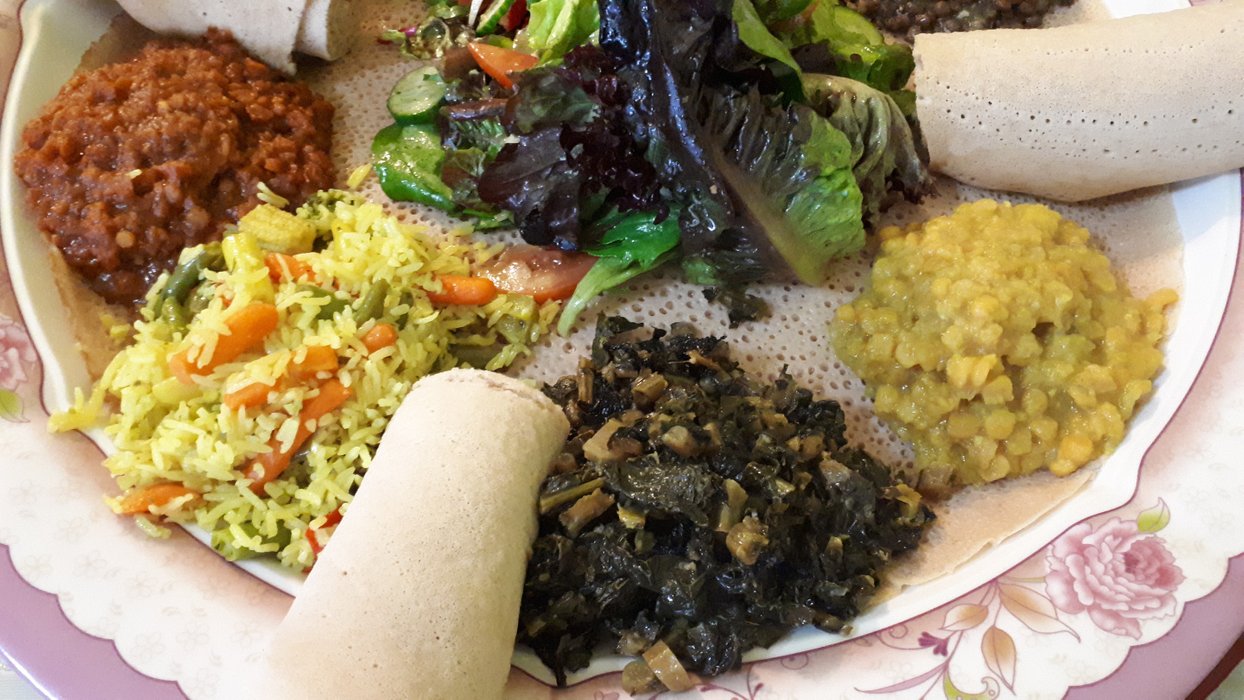 We also enjoyed a malty Ethiopian beer which was refreshing after the hoppy IPA that is the trend at the moment. My boy is student broke, so it was nice to treat him to a feast. The two of them are great home vegan cooks that rarely have enough cash to go out, though they are surrounded by good, cheap eats such as Addis Abbaba. There is a plethora of vegan restaurants all throughout Melbourne, which isn't useful if you are on a student budget.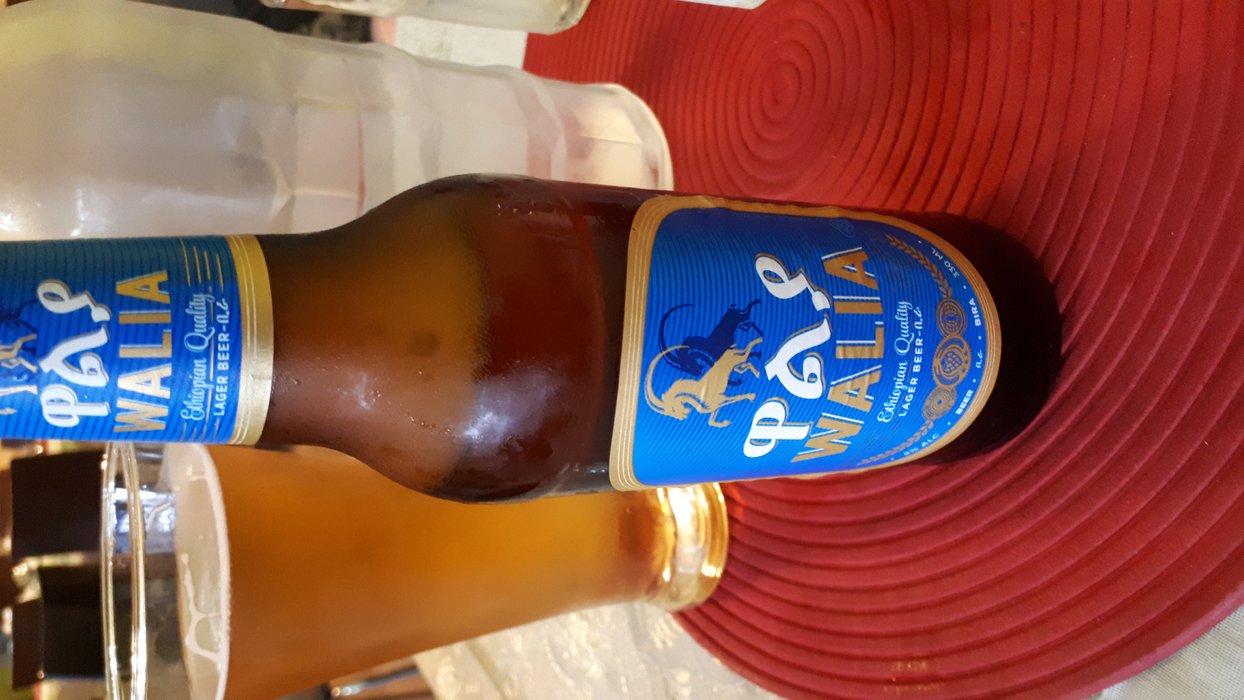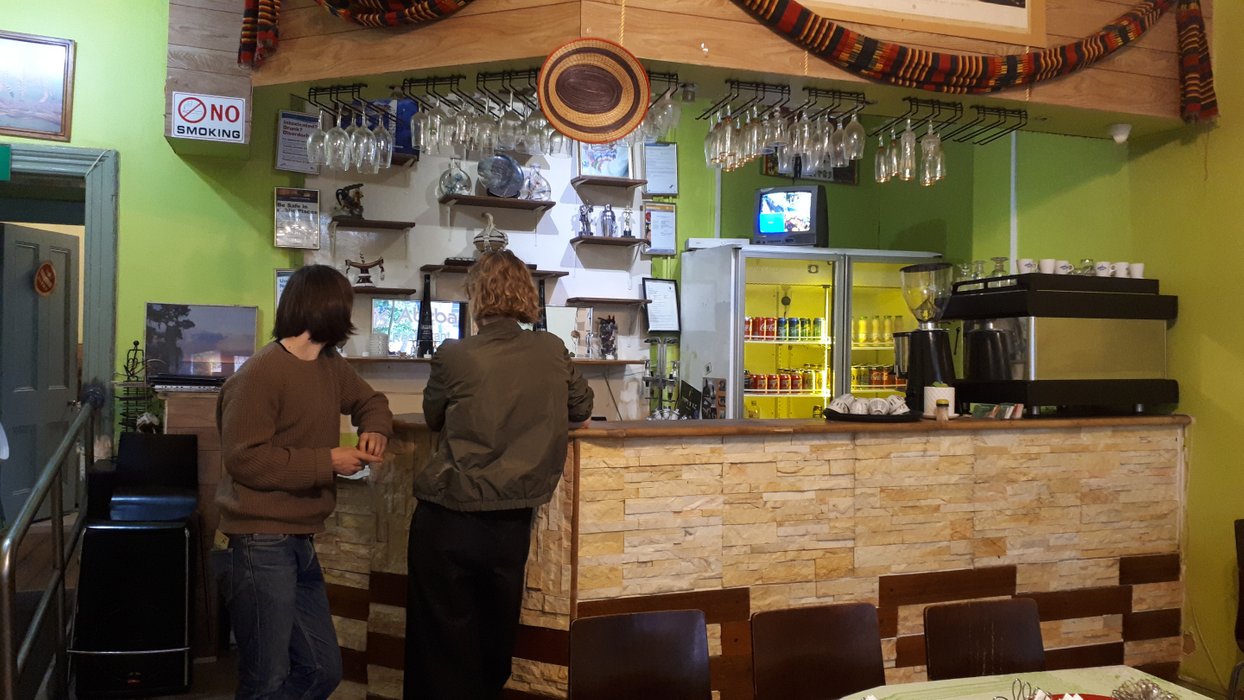 Would we go again? Yes, undoubtedly. Not only that, we are busy googling Ethiopian recipes to add to our personal repertoire of vegan meals. Luckily I had bought my boy bunches of kale, loads of lemons, broad beans, garlic and shallots from my garden, so at least he has something to start with. I don't envy the poor student life, though I do remember it with affection.
Have you ever eaten Ethiopian food?
What is your favourite dish?
Addis Abeba is located at 220 Nicholson Street, Footscray, and is open 10 am to 11 pm, 7 nights a week.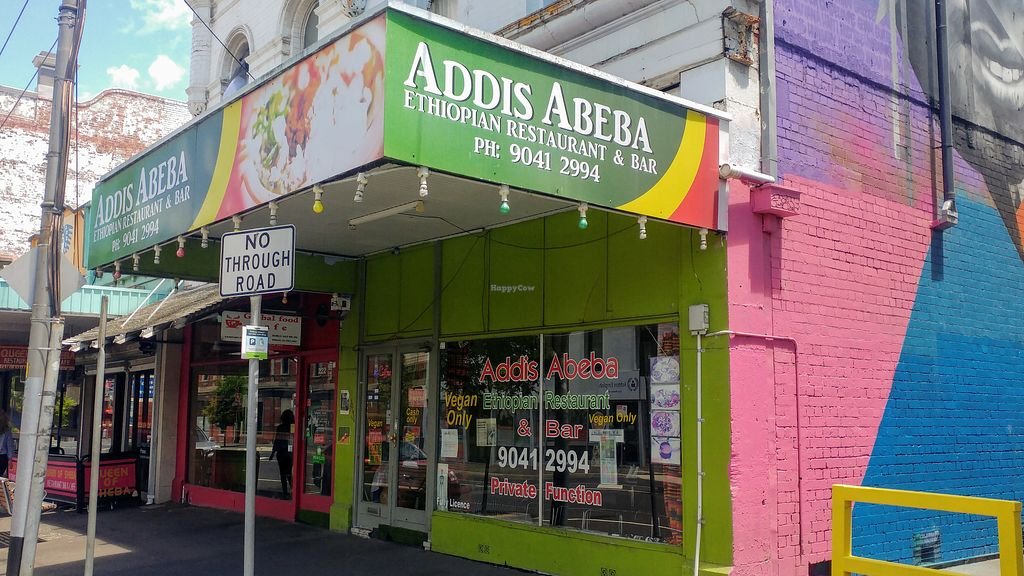 @naturalmedicine II Discord Invite II #naturalmedicine
Each Monday, if I can manage, I write a vegan inspired post for #fruitsandveggiesmonday, hosted by @vegansofsteemit and @lenasveganliving. I love reading about inspiring meatless dishes, and everyone is encouraged to join in!