When I lived in England, ghosts were everywhere. They populated the hallways and turrets of monasterys made into hunting lodges made into guesthouses, flitted around wells in white dresses and shouted at us from under stone bridges in the middle of the night as we walked home from the pub on a cold Winter solstice night. Perhaps it was because history was everywhere, or whether the land was truly layered with ghosts, from the moments our ancestors (for I can trace mine to a village near Bath in about 16th century, far older than J's, who says it's because I have posh ancestry) or perhaps because it's a country that believes in ghosts. Perhaps that psychic geography, where every village claims a haunting, seemed to rub off on me somehow. I could see them from the corner of my eyes, beneath hawthorn trees hung with ribbons, on misty bends lined with hedgerows where old man Blackthorn watched knowingly on, or looking from windows of old stone house or walking across the Somerset Levels, Roman soldiers walking out of the fog to hide again behind the winter bones of oak trees hundred years old.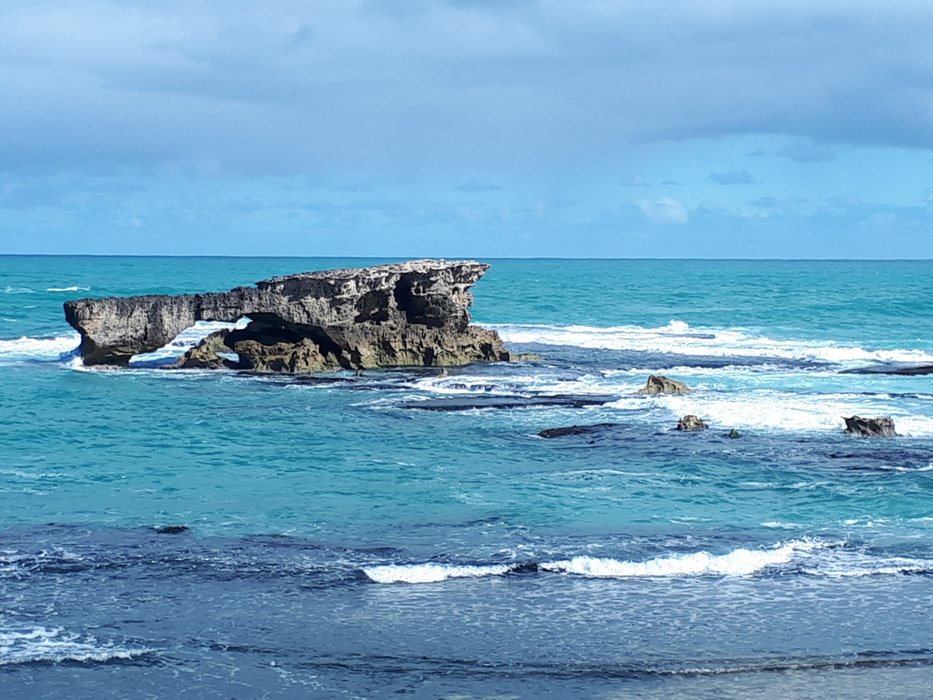 In Robe, South Australia, I start thinking of ghosts because there is history on this landscape - the past is recent and real and all the holiday goers walk amongst it - jogging along the pathway in Lululemons or chasing kids into the scrub, the RV's that pull in with grey nomads, the brunches in trendy cafes. I look past them, though, into the pockets of time that slot between them. When I stare into the blues of the ocean and the long stretch of coast with it's limestone cliffs and crumbling islands, it's not this beautiful shiny day I see, but something else.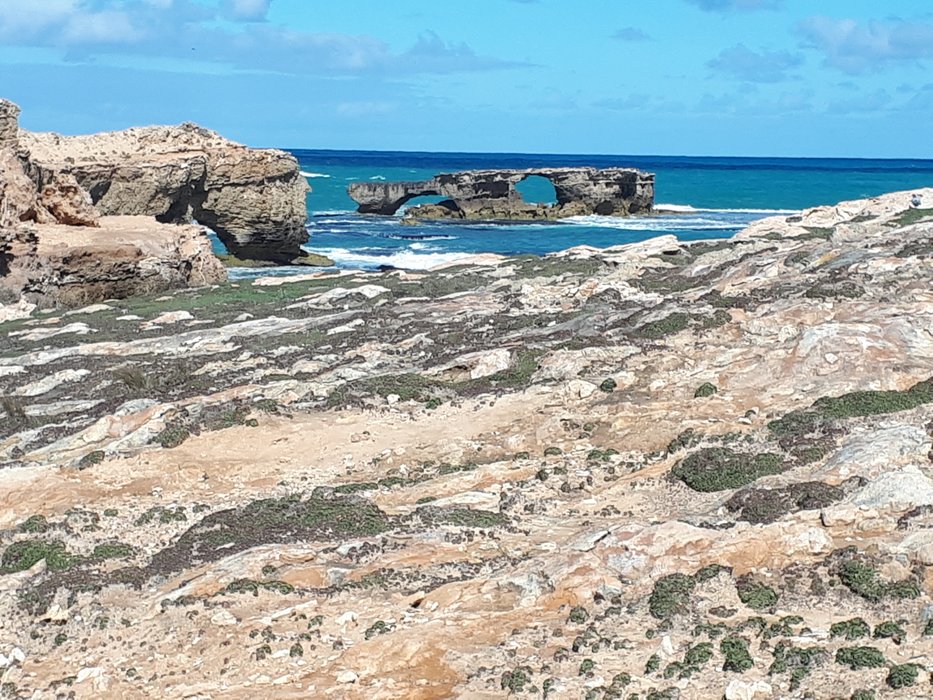 I muse that ghosts are nought but imagination – perhaps we have lost our imagination here in Australia as we push forward under bright skies to a future that leaves the horrors of the past behind. We're a young country – perhaps we want to forget the blood on which we were formed lest it drag us down. It's entertainment, a digression, something to do on a rainy day on holiday - pop into a museum, look at stationary engines, old photographs, scraps of letters and leather.
I sit on the clifftops and wonder about the sealers, the whalers, the fishermen, the woman too with their huge skirts and hats in the old photographs. Where had they come from? I feel an affinity with them, these migrants. I was born here, but my parents and my grandparents weren't – they travelled from England and Germany post war. A migrant history is my history and I understand the tyranny of distance well. When we returned to Australia, I used to have nightmares that Jamie would go back to England and I could not find my way back to him. When I lived in England, I dreamt of Australian skies, magpies calling, longed for home.
I can't imagine these woman from Ireland, Germany, England, Scotland , China. Their gravestones mark their passing on desolate cliffs, in cemeteries that now proudly brandish apps so that we might be entertained by their stories as we pass though and wonder. Did their ghosts stay around or did they fly back to home counties far away? Do we not have ghosts because their souls flew back to lands far away? Or are they hear, because we refuse to see them?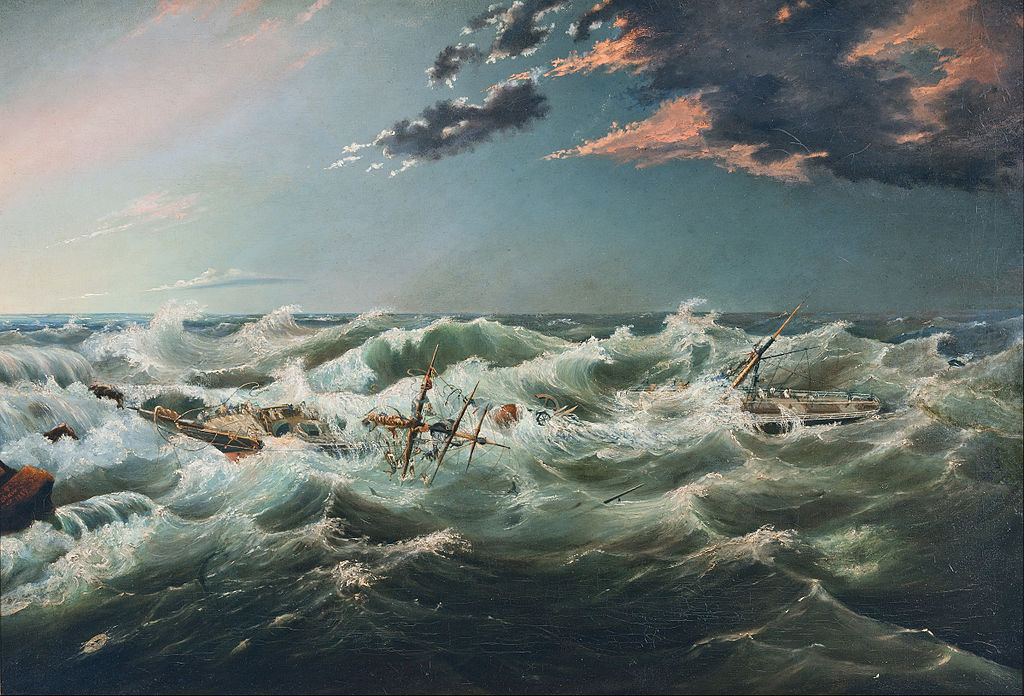 The Admilla was sinking for a week whilst those on her starved and drowned, and people watched helplessly from ashore.
The shipwreck stories here are captivating and I cannot help but see the ghosts on the shore as they swim in to realise yet again they are dead – 'perished at sea, all lives lost'. There's hundreds of shipwrecks along Australia's coast. Here in Robe we find a sign for the Admella, Australian's worst maritime disaster, it proudy claims. 86 of 113 lives were lost – only one woman survived. It's always the woman I think of. It's the men that raise the alarm, jump into roiling and boiling seas (for it always roils, in poetry that recalls it), go for help, whilst the woman stay with their children and sink to their deaths, leather boots and woollen skirts weighing them down as they sink to ther watery graves.
The Admella was sinking for a week whilst people stood on the shore and watched it happen, unable to do anything about it. Parliament was suspended, businesses stopped whilst telegrams raced across the country reporting the disaster. I look at the relatively calm sea and wonder why they don't swim – but the sea was turbulent to say the least. The men who tried were swept out by currents or drowned battling huge surf. I read more history, later, online:
The Admella was sailing from Adelaide to Melbourne when it struck a reef off Carpenter Rocks in SA. A design fault in its iron hull caused the ship to break into three after only 15 minutes, leaving passengers and crew clinging to the wreckage with minimal water and food. Early attempts to reach land were fruitless, people were swept out to sea or drowned in the boiling surf. It was nearly two days later when two seamen made it to shore and made a 20 mile walk to Cape Northumberland lighthouse to raise the alarm. The lighthouse was without telegraph and so lighthouse keeper Mr Germain, whose own horse had died a few days earlier, had to trek to a nearby farm to borrow a horse in order to reach Mt Gambier and to inform authorities in Adelaide and Portland. The Corio left from Adelaide and the Ladybird from Portland but, due to poor information, both rescue boats had difficulty locating the now desperate Admella. Meanwhile the wreck was battered by the heavy swell. Captain McEwan shared out what little food remained and had to prevent survivors from drinking salt water, which had begun to take the lives of those who drank it. Others, exhausted by their ordeal, simply slipped into the sea to their death. In the words of one lifeboat captain they were "...more like statues than human beings; their eyes fixed, their lips black, for want of water, and their limbs bleached white and swollen through exposure to the relentless surf..."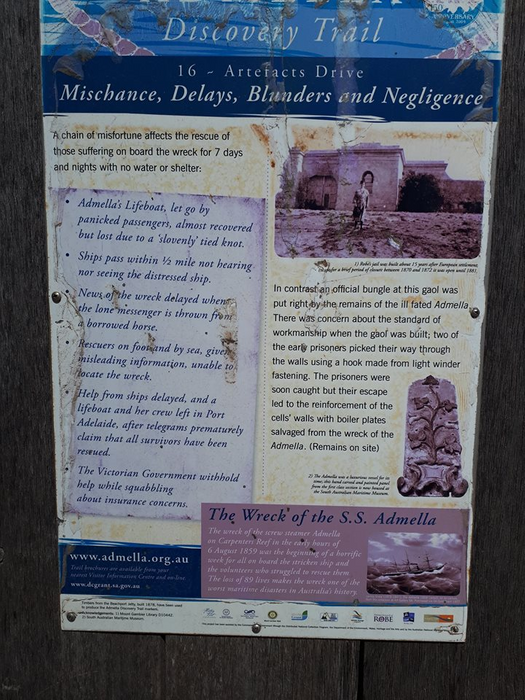 There are conflicting stories, but the feeling of horror is there in every poem, every painting. I wonder if in the following years people looked out to sea and saw the ghost of the ship still, imagined the cries of woman on the waves, the groans of seals interpreted as the groans of men who could not reach the shore, or the wreck as many tried to. Did they see the ghost horses battling against the foaming stallions of the tempestuous waves? See them stagger their ghostly selves upon the sand and whinney up onto the grasses to stand beside the real houses there, frighten them on moonlit nights?
There's a sad plaque in the cemetery, not from this shipwreck but another. It reads: "Unknown drowned female, presumed from the wreck Thomson, 1849.'. She was buried there after sailors pulled her corpse from the shore as she drifted with the casks of wine and luggage, one of 21 who drowned after the cutter Thompson ran aground in stormy seas. Who was she? Did anyone mourn her passing? Did her ghost go back to find her loved ones or was she forever adrift here, alone, unknown?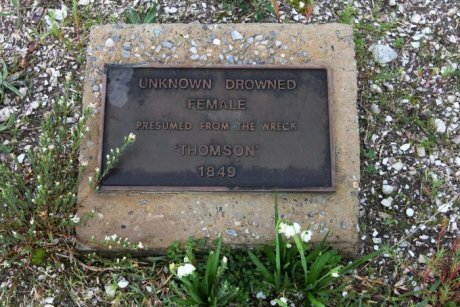 And there are other stories too, from this coast:
In 1840, the Maria, a 136-ton ship, headed to Hobart from Port Adelaide with 25 people on board. Blown off course, it foundered at Cape Jaffa on the reef and its crew and passengers reached land and began trekking back along the Coorong to Encounter Bay - being guided by local Aborigines.
They eventually split into three groups. None were seen again alive, with two wedding rings found on two bodies later identified as belonging to two of the passengers. The groups were murdered, reportedly by local Aborigines, with four bodies found during the next year or so in different nearby areas. Items of the victims' clothing and the Maria's logbook were found in the possession of some local tribes. Governor George Gawler, SA's second governor, ordered Major Thomas O'Halloran to investigate and execute those he believed responsible. He later hanged two men. In April 1841, local Aborigines told a Richard Penny the massacre came after the Maria's passengers refused to hand over clothing for guiding them back to settled land.
I'm not sure why I'm obsessing about death and ghosts. Perhaps it's just a distraction from the cold, and the sparkliness of Robe, a town I've been in before. It's a pretty spot but I don't want to stay here - all the grit seems scrubbed out of it and I need more adventure. J. insists ghosts are real, but I insist it's just cultural imagination, or lack thereof. For he doesn't see the ghosts here either - yet the dead are there, just as they are in England.
And then I think of the other spirits of this land, the ones I've felt deep down to my core, even when I haven't been looking for them. But that's another story, for another day, or perhaps by a campfire somewhere, under desert stars, which is where we're heading now, as we drive away from the shipwrecked coast.
---
---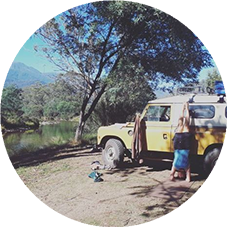 If you're a supporter of all things natural healing, you might like to read our introductory post here. We'd also love to welcome you on Discord here!!