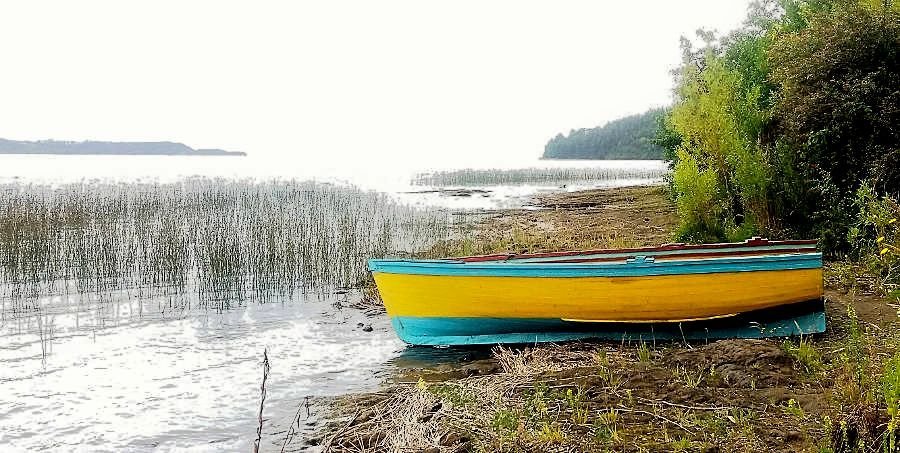 Finally saturday, our free day from work: the first rays of sunshine can be glimpsed in the clouds so we decide to go on a day trip to the nearby village of Puerto Octay, hoping to find the connections at the right time and especially to arrive before it rains again! It's the first time that we are free since we are at the farm. The journey is good: hitchhiking gets us quickly to the intersection and in a few minutes we get on the bus, so in less than 45 minutes we arrive at destination.

The village is small, but colorful and lively, accustomed to the few people at the farm it seems a big metropolis! We are still on the shores of Lake Llanquihue, and the landscape is wonderful, especially the volcano Osorno today can be seen clearly, with a belt of clouds just at the height of the snow.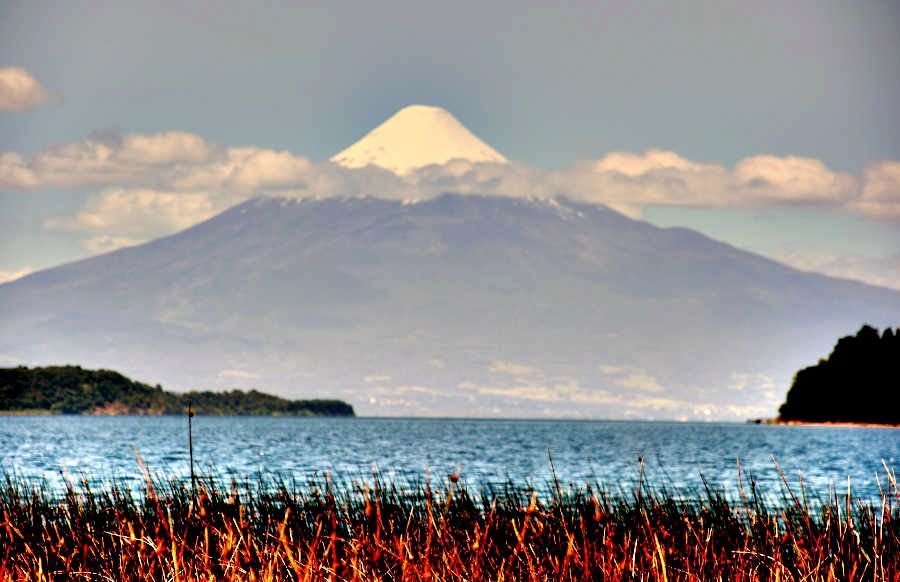 The beaches on the lake, fishing and water sports attract seaside tourism. We are looking for a place to kayak, but for the joy of someone we do not find it! We will be satisfied with a romantic boat, but we only find boat full of water and worn by time, lying isolated next to the shores.
Puerto Octay's architecture is a mixture of European, especially German, and local tradition of the Master builders Chilotes. For this original style in 2010 was confered the denomination of "Typical Zone".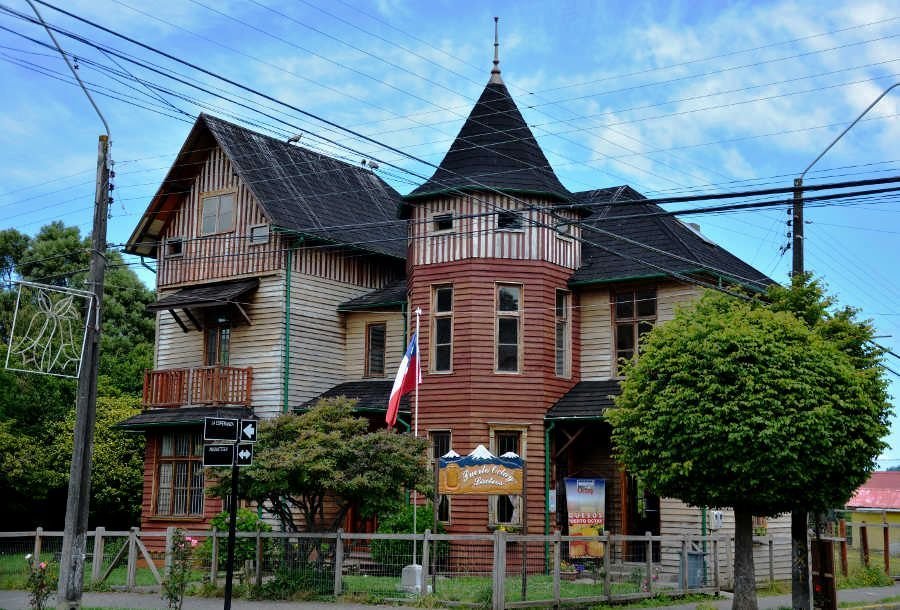 In the Plaza de Armas you can admire the wood carvings of Tallados Oyarzo, which proposes typical representations of the tradition culture of the area. There is also a small market with stalls selling souvenirs and local gastronomy.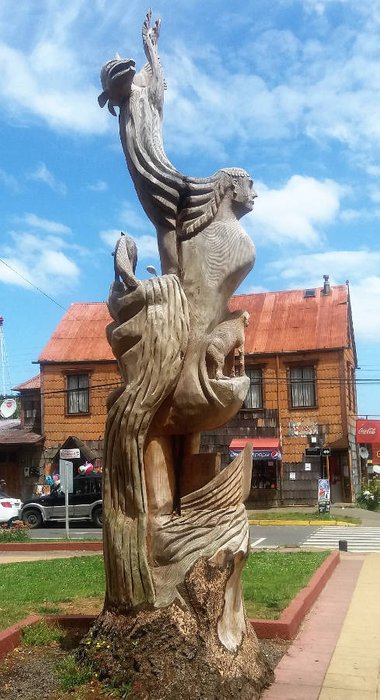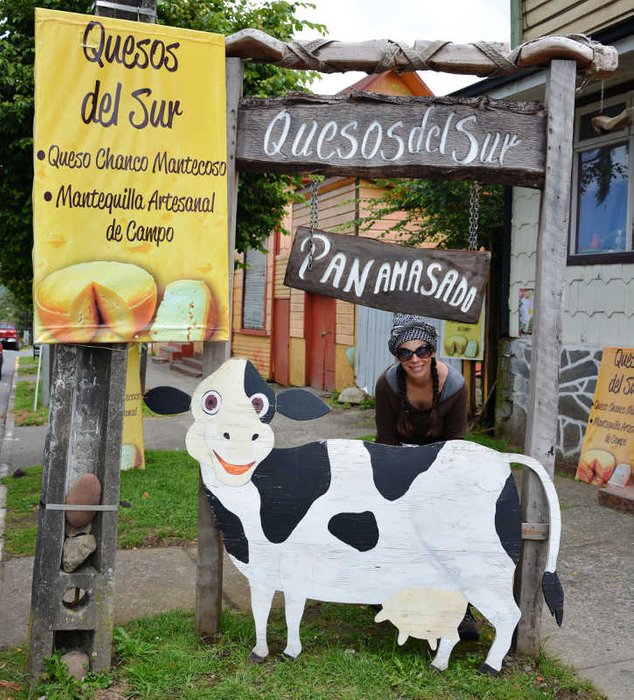 For the first time since we left, we go clothes shopping and buy some cookies for the hard times. The sun has given us three hours of summer heat, but now it starts to rain again: we run to the bus, it's time to go back home!
Images of the author