Week-long anticipation, hours of researching, applying for the visa, planning the itinerary, packing our backpacks and suddenly - we are sitting in Frankfurt at the airport waiting for our Air China flight to Beijing.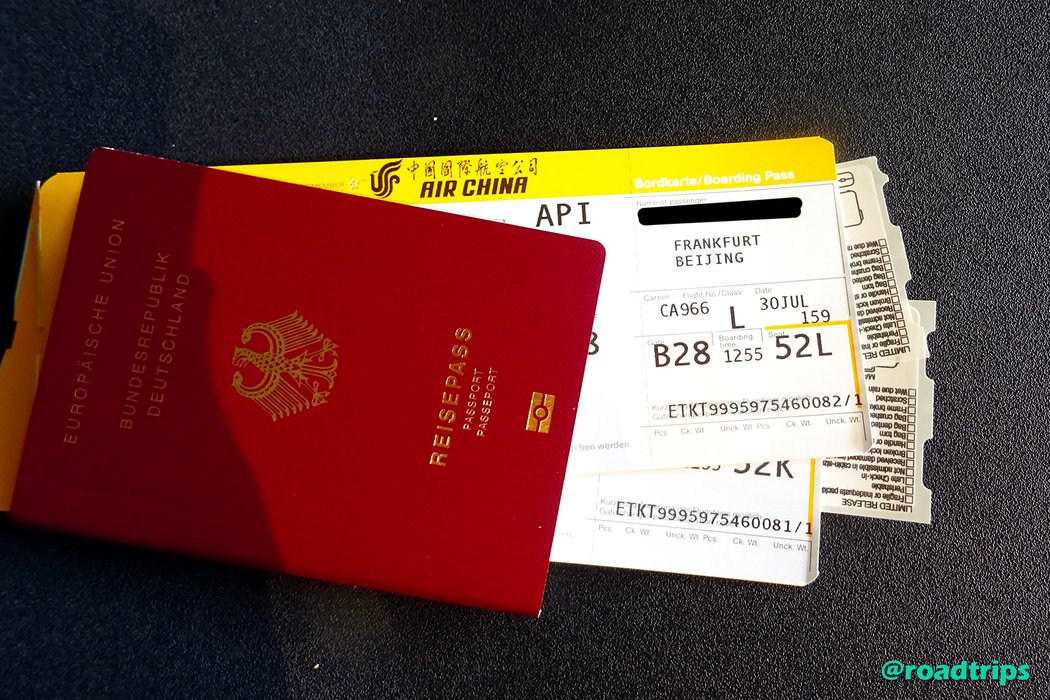 How did we get to this point, how did we plan a trip to such a huge country?
First, of course, we had to decide: traveling with agency or on our own? How well can you travel in a country with foreign characters and such a difficult language?
So we asked various German and Chinese tour operators - with very unsatisfactory results: suggesting mainstream-destinations in groups at horrendous prices; When asking for further details, we received answers like: Oh, a cruise on the Yangatze River should not be missing in any case in the trip and no, traveling alone is absolutely not recommended and yes, even the visa application is tremendously complicated.
Our decision: Okay, if you do not want to consult us professionally, then we'll travel on our own! After weeks of research and after hours of consideration, what we want to see in these 3 weeks, what we have to delete off our list for reasons of lacking time, where we start our journey and where we end, our itinerary finally stood: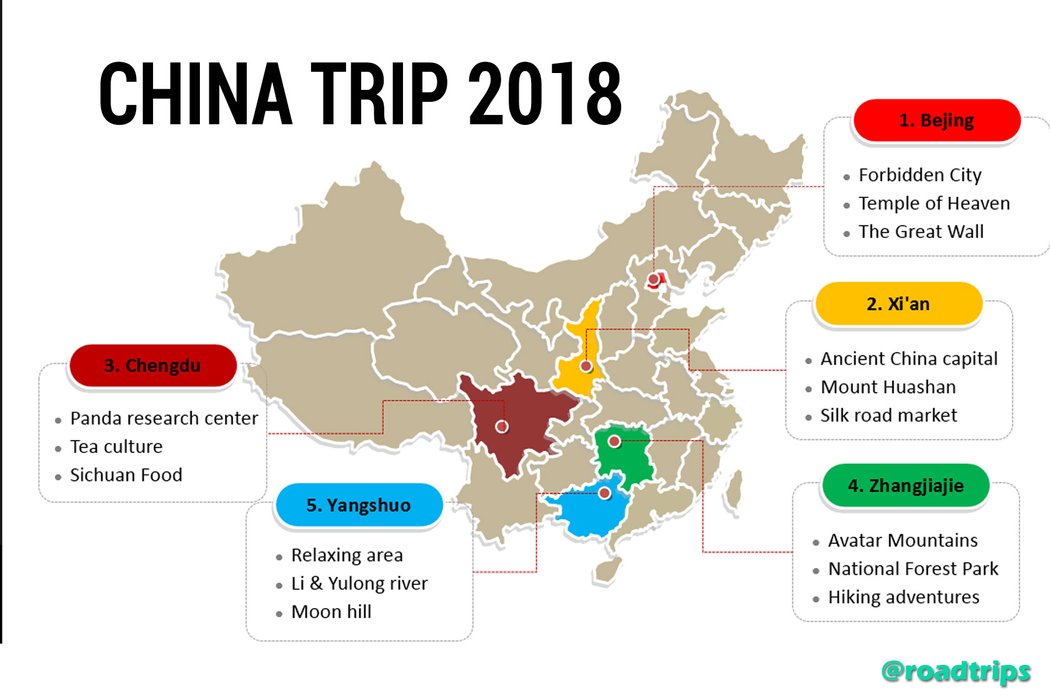 And now we are actually sitting in the plane in the direction of the Middle Kingdom, enjoying the views and observing again and again the flight route.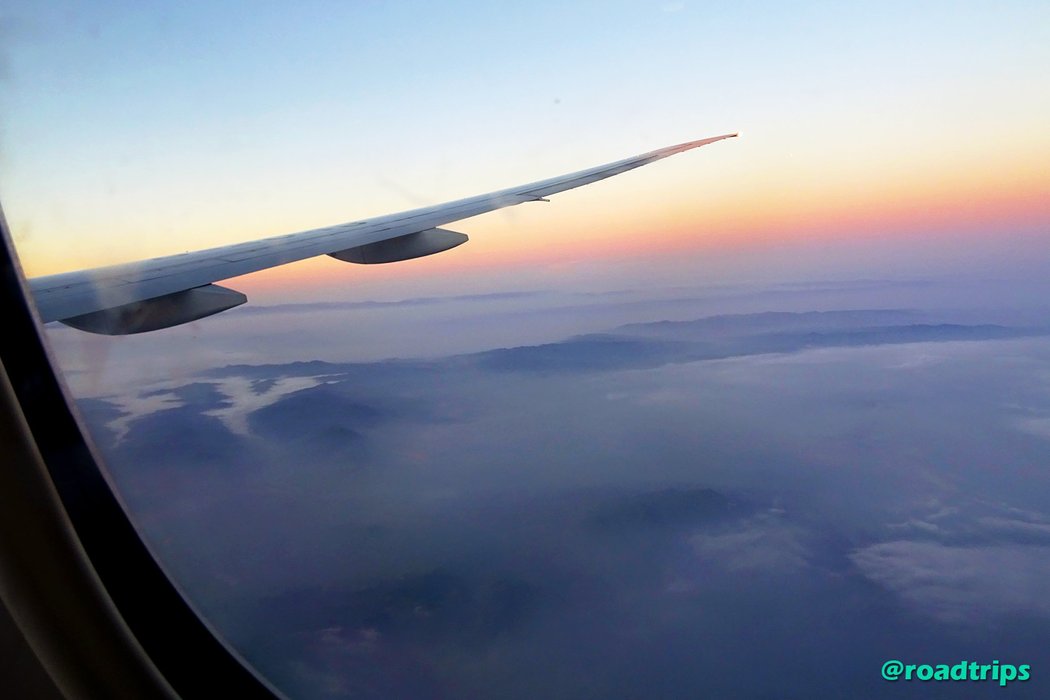 On the 1st of August, we land in the capital of China, in Beijing, in the morning. When we get off the plane, we run against a wall of heat, extremely high humidity and polluted air. At the airport, we have to register as a foreigner by leaving our fingerprint: Hello, surveillance!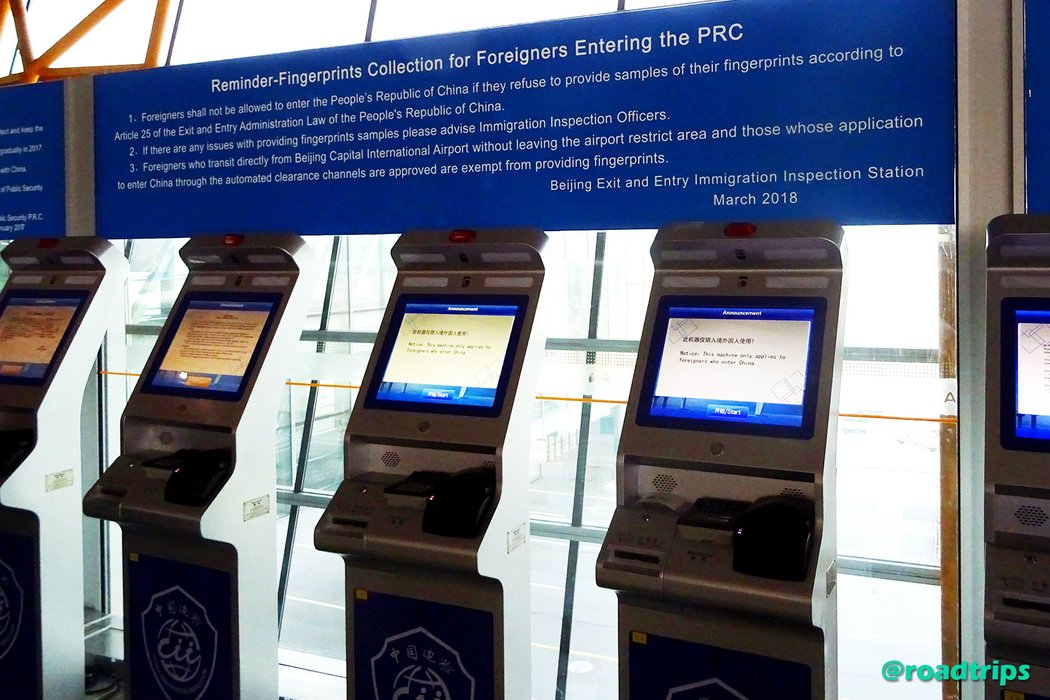 Actually, this and the visa control work out flawlessly so that we are soon at the ticket office for the Airport Express in the city center.
First language hurdle: How can we make the "I-speak-no-word-English-and-I-am-not-very-helpful"-ticket vendor understand that we want a rechargeable multi-day ticket (Yikatong) for Beijing? With a lot of patience, sign language and gesticulating it works!
In the subway, we quickly realize that everything is written in English and Pinyin inscription – what a relief!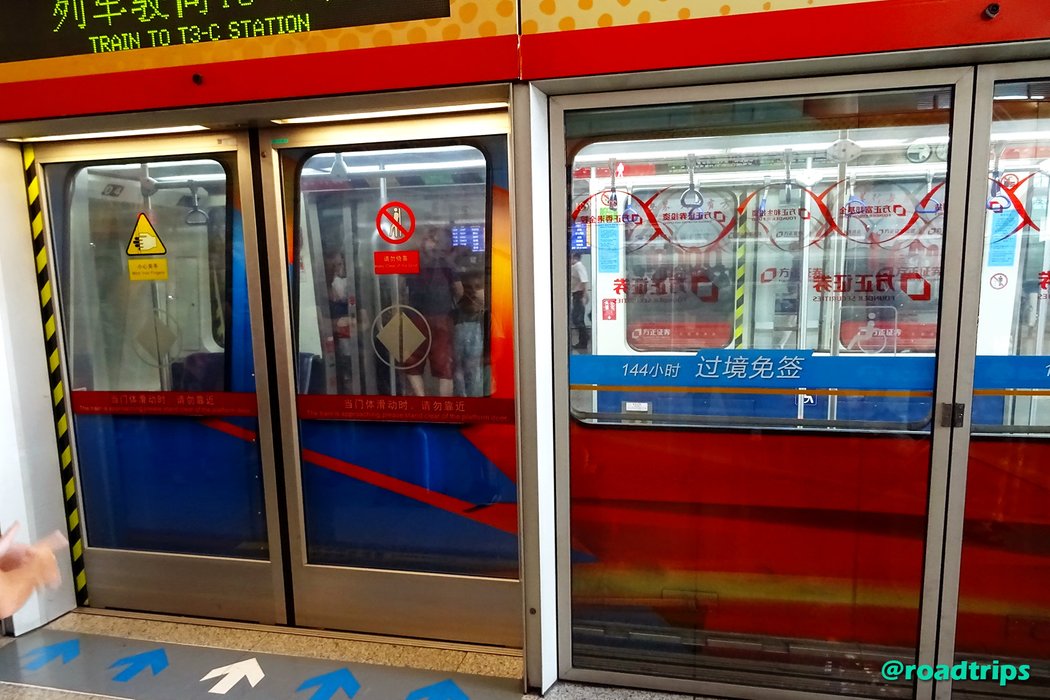 So we race with the Airport Express in the center of the metropolis, and neither the oppressive heat nor the menacing-looking smog can reduce our euphoria: Our adventure started - Beijing, here we come!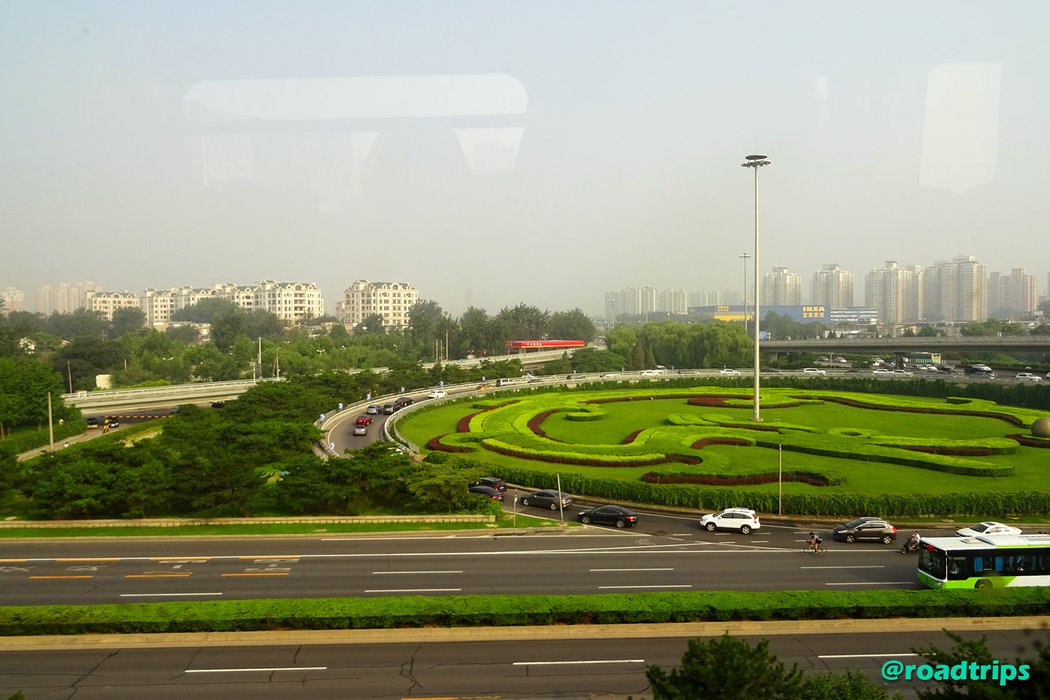 The subway map is very clearly structured, so we can easily find the Xisi station, the nearest station to our hotel.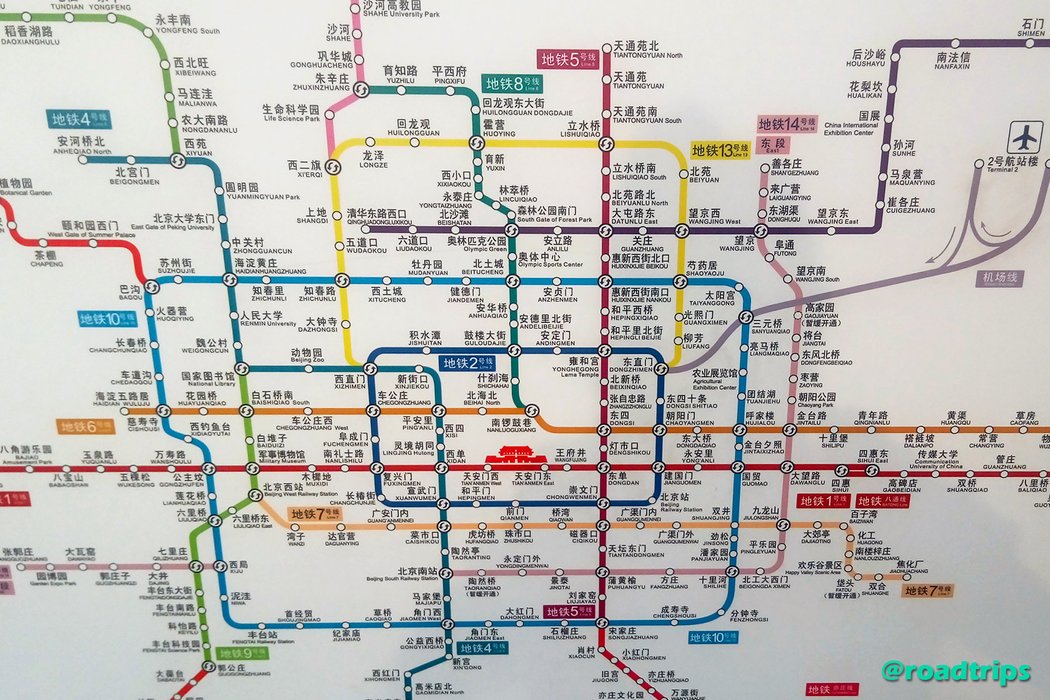 With Maps.Me, we also find our traditionally furnished hotel with a beautiful courtyard without problems: Kelly's Courtyard.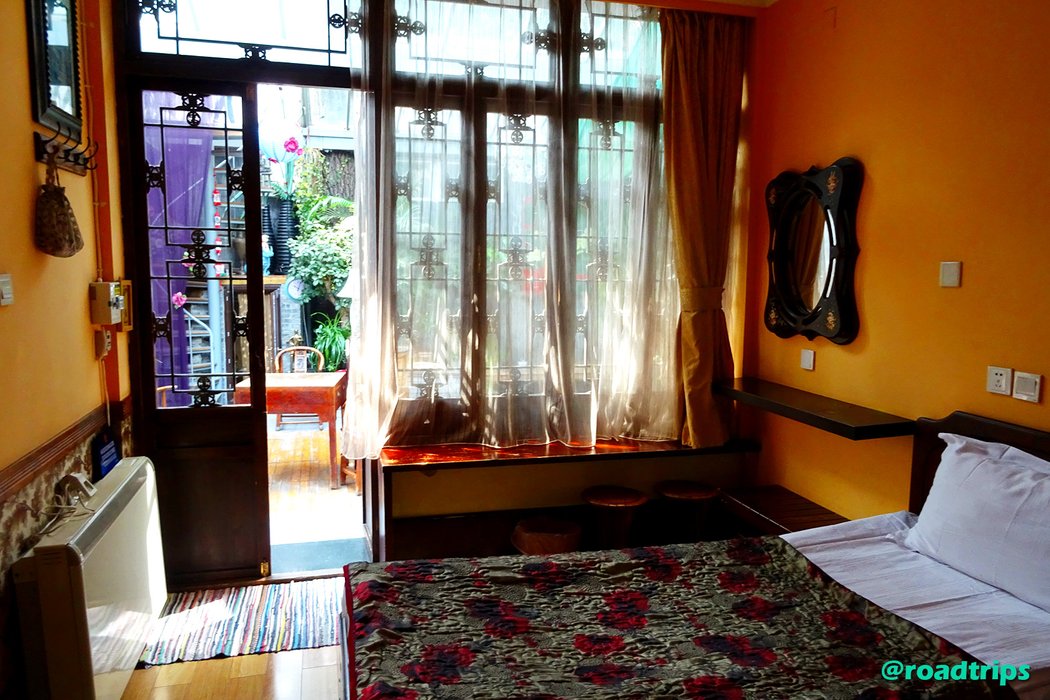 After a delicious breakfast, a soothing shower and a short day plan we are already ready for our first exploration tour: The Summer Palace! Be curious ;)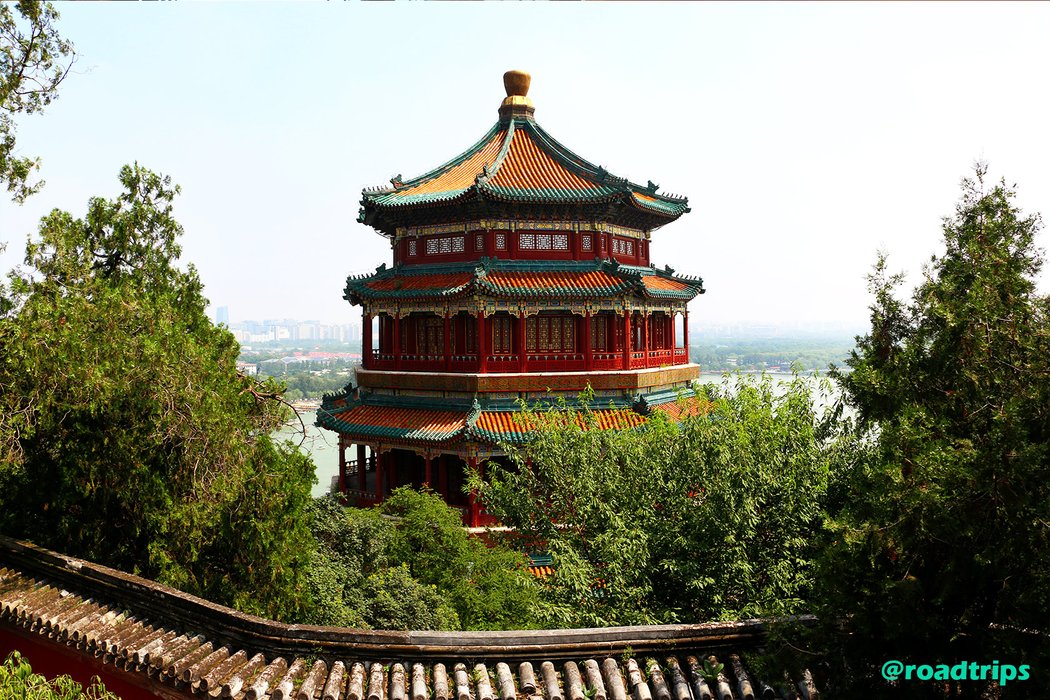 German (same post)
Beijing, wir kommen!
Wochenlange Vorfreude, tausende Recherchen, Beantragen des Visums, planen der Reiseroute, Rucksack packen und plötzlich – sitzen wir in Frankfurt am Flughafen und warten auf unseren Air China Flug nach Beijing.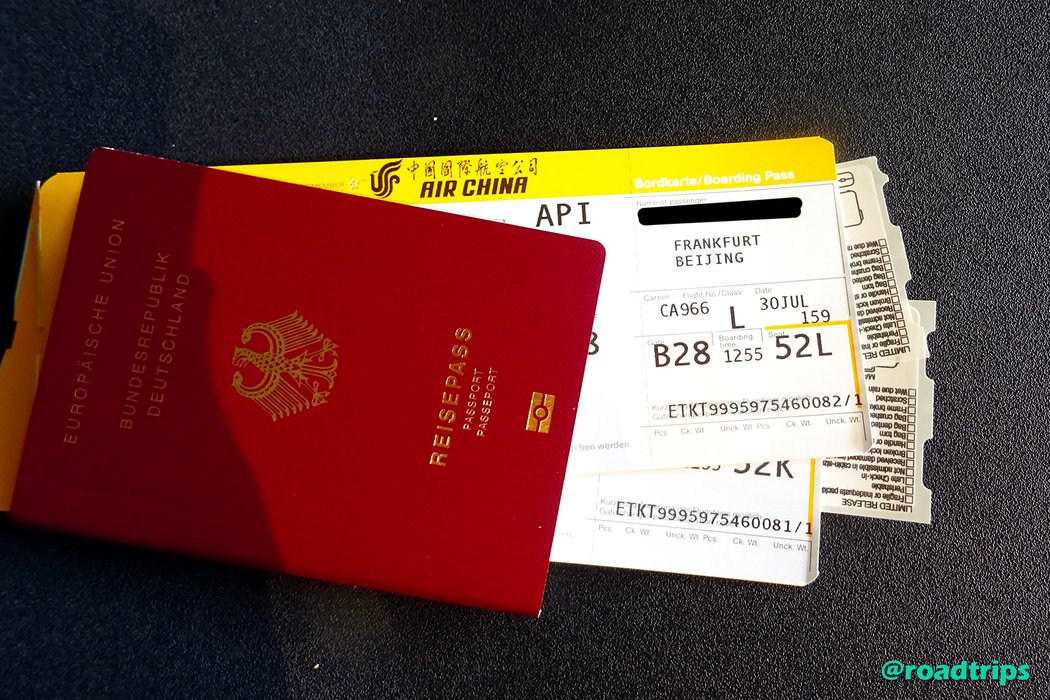 Wie sind wir an diesen Punkt gekommen, wie haben wir eine Reise in ein so ungeheuer riesiges Land geplant?
Zuerst haben wir uns natürlich die Frage gestellt: Mit Reiseagentur oder auf eigene Faust? Wie gut kann man den in so einem fremden Land mit fremder Sprache und Schrift reisen?
Wir fragten also bei diversen deutschen und chinesischen Reiseveranstaltern an – mit sehr unbefriedigendem Ergebnis: 0815-Reiseziele in Gruppen zu horrenden Preisen; Auf Rückfragen erhielten wir Antworten wie: Nein, eine Kreuzfahrt auf dem Yangatze-River dürfe auf keinen Fall in der Reise fehlen und nein, man könne unter keinen Umständen alleine reisen und richtig, schon die Visum-Beantragung sei ungeheuer kompliziert.
Unsere Entscheidung: Okay, wenn ihr uns nicht professionell beraten wollt, dann reisen wir einfach auf eigene Faust!
Nach wirklich wochenlanger Recherche und nach stundenlangem Abwägen, was wir in den 3 Wochen sehen möchten, was wir aus Zeitgründen streichen müssen, wo wir mit unserer Reise starten, und wo wir enden, stand endlich unsere Reiseroute: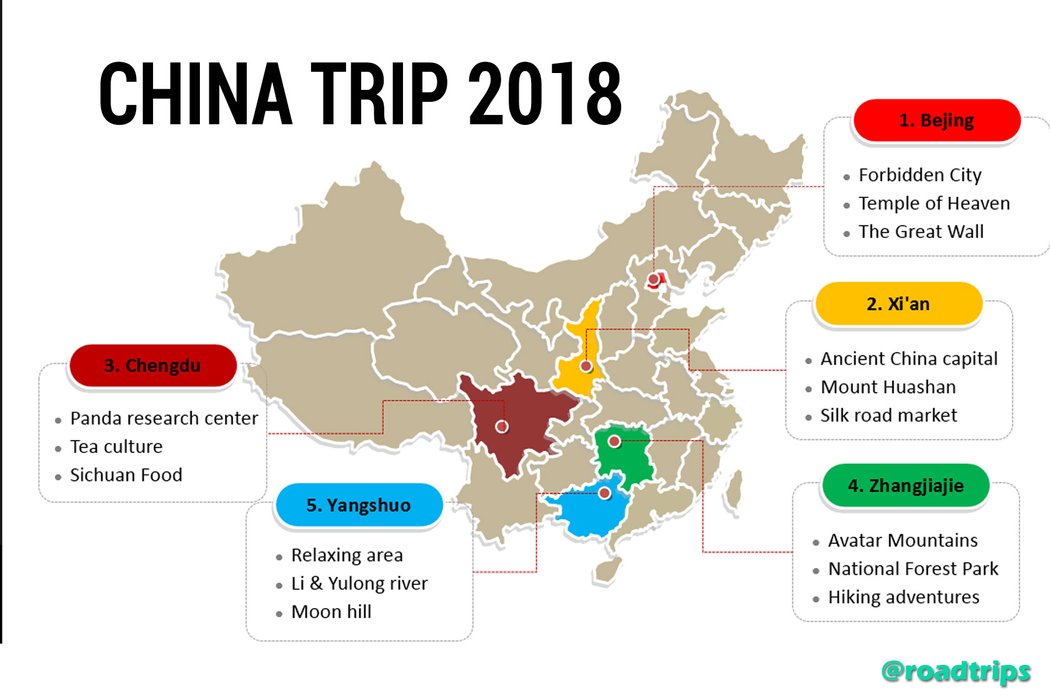 Und nun sitzen wir tatsächlich im Flieger in Richtung Reich der Mitte, genießen die Aussichten und beobachten gespannt immer wieder die Flugroute.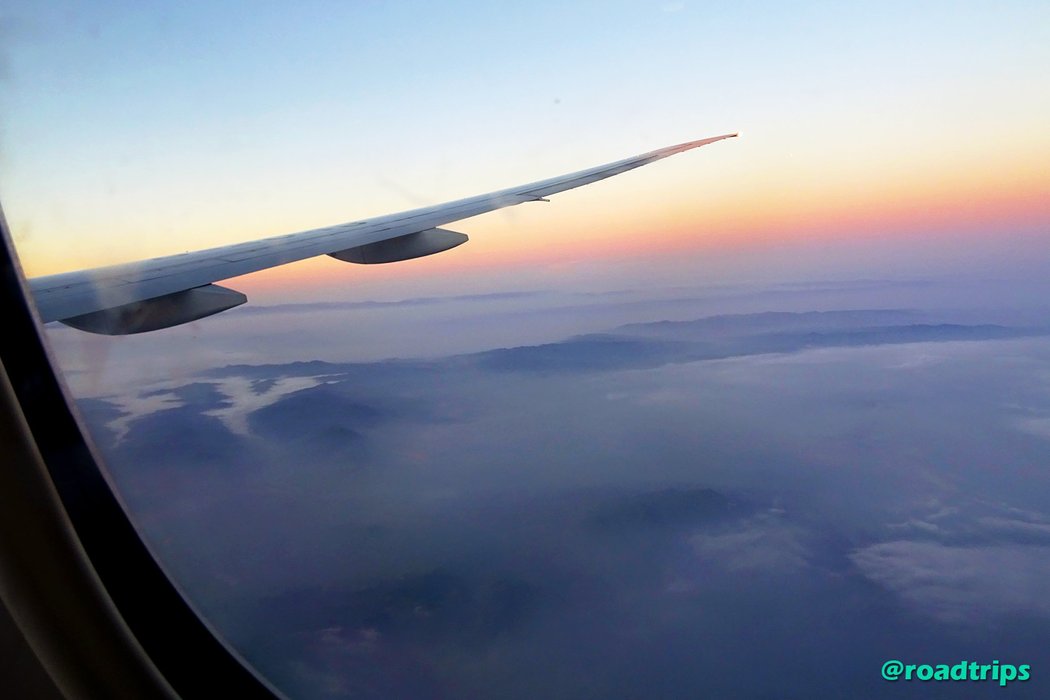 Am 01. August landen wir morgens in der Hauptstadt Chinas, in Beijing. Als wir aus dem Flieger aussteigen, laufen wir gegen eine Wand aus Hitze, extrem hoher Luftfeuchtigkeit und verschmutzter Luft. Am Flughafen müssen wir uns als "foreigner" mittels Fingerabdruck erst einmal registrieren: Hallo, Überwachung!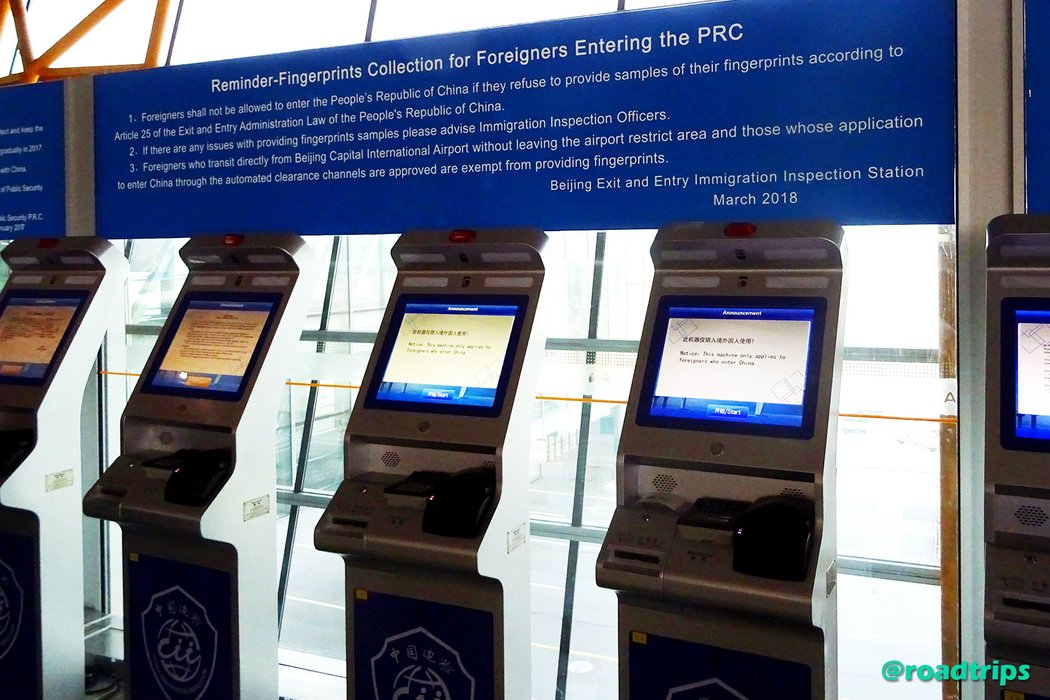 Das und die Visumkontrolle klappen aber einwandfrei, sodass wir bald am Fahrkartenschalter für den Airport-Express ins Stadtzentrum stehen.
Erste Sprachhürde: Wie können wir dem "ich-spreche-kein-Wort-Englisch-und-bin-nicht-sonderlich-hilfsbereit"-Fahrkartenverkäufer zu verstehen geben, dass wir eine aufladbare Mehrtageskarte (Yikatong) für Peking wünschen? Mit viel Geduld, Zeichensprache und Gefuchtel klappt es!
Erleichtert stellen wir schnell fest, dass in der U-Bahn alles auf Englisch und Pinyin-Umschrift steht.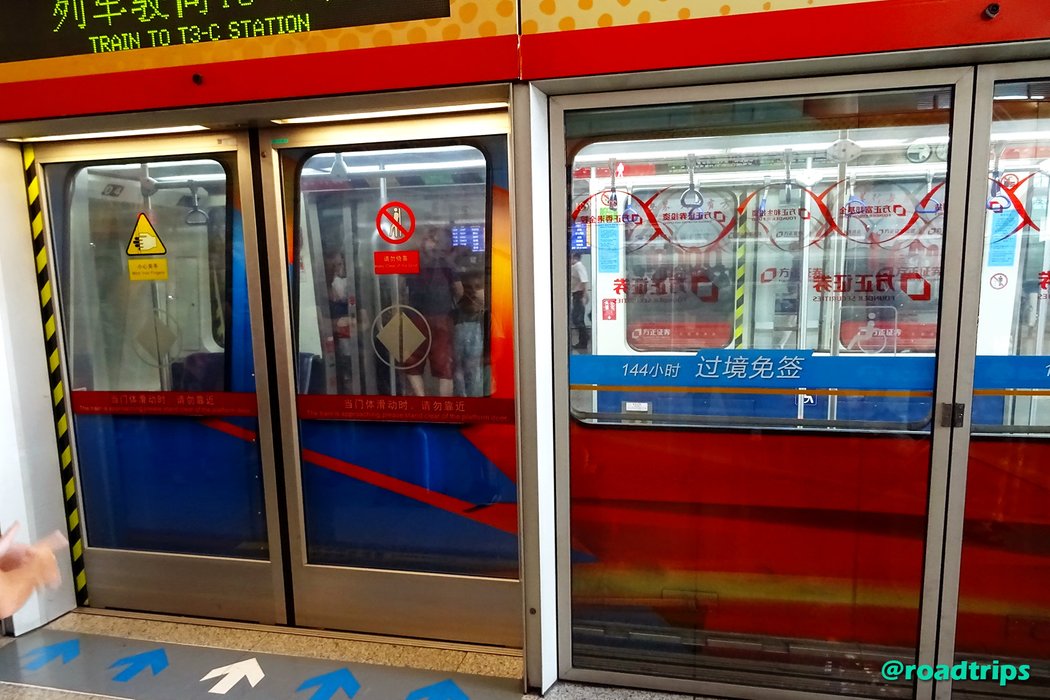 So düsen wir mit dem Airport-Express ganz entspannt in das Stadtzentrum der Metropole, und weder die drückende Hitze noch der bedrohlich wirkende Smog können unsere Euphorie schmälern: Unser Abenteuer geht los – Peking, wir kommen!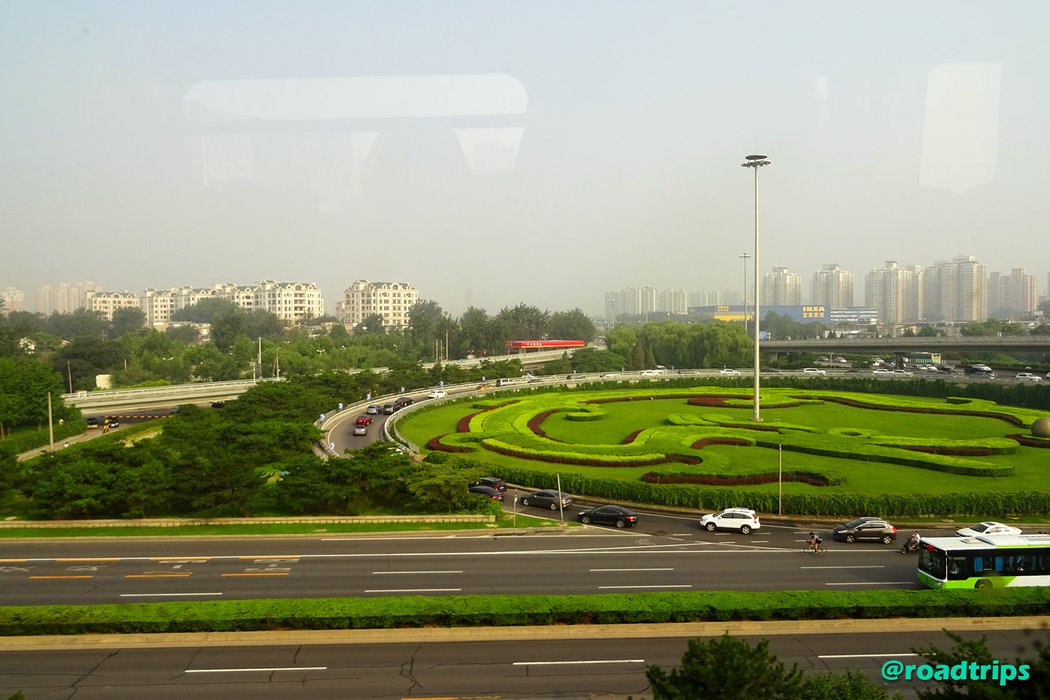 Das U-Bahnnetz ist sehr übersichtlich, sodass wir ohne Probleme die Xisi-Station finden, in deren Nähe unser Hotel ist.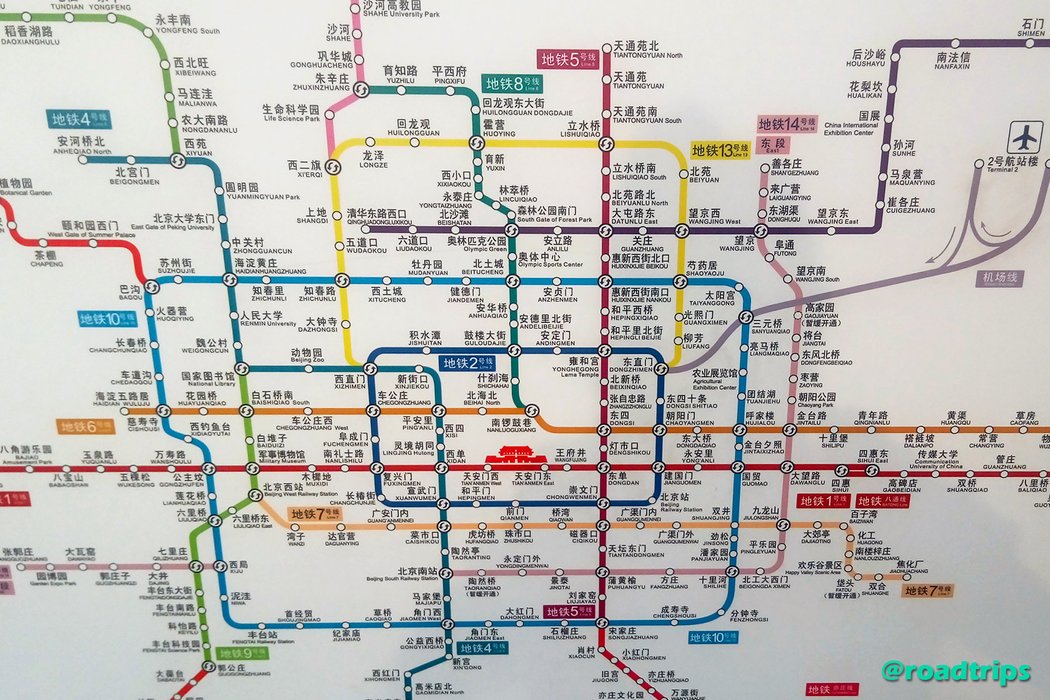 Mithilfe der App Maps.Me finden wir auch unser traditionell eingerichtetes Hotel mit wunderschönem Innenhof: Kelly's Courtyard.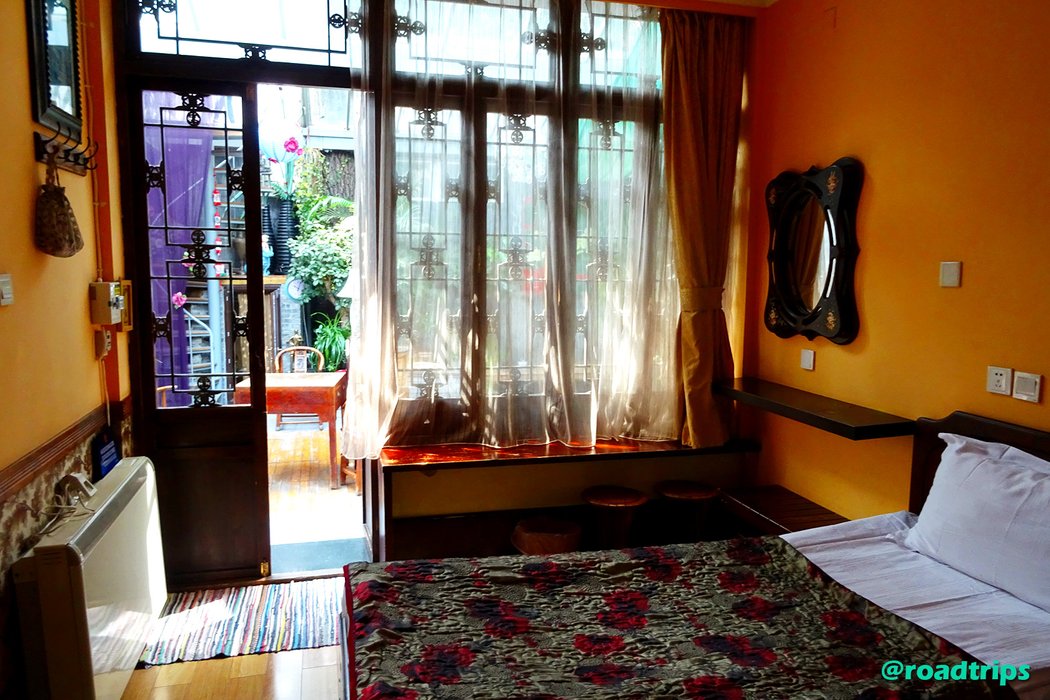 Nach einem leckeren Frühstück, einer wohltuenden Dusche und einer kurzen Tagesplanung sind wir auch schon startklar für unsere erste Erkundungstour: Der Sommerpalast! Seid gespannt ;)