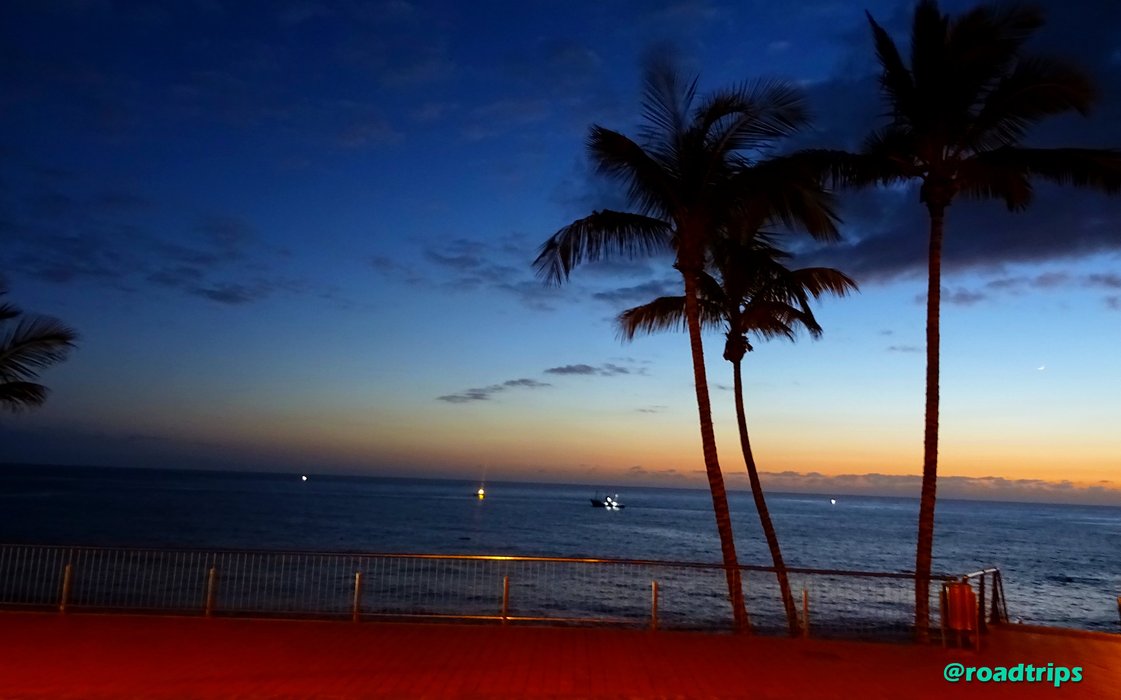 After we talked about the great hike in the Caldeira de Taburiente in our last post, we would now like to give you an insight into two beautiful towns of the island: Los Llanos and Puerto Naos.
Puerto Naos is located in the south-west of the island and is known for its beach.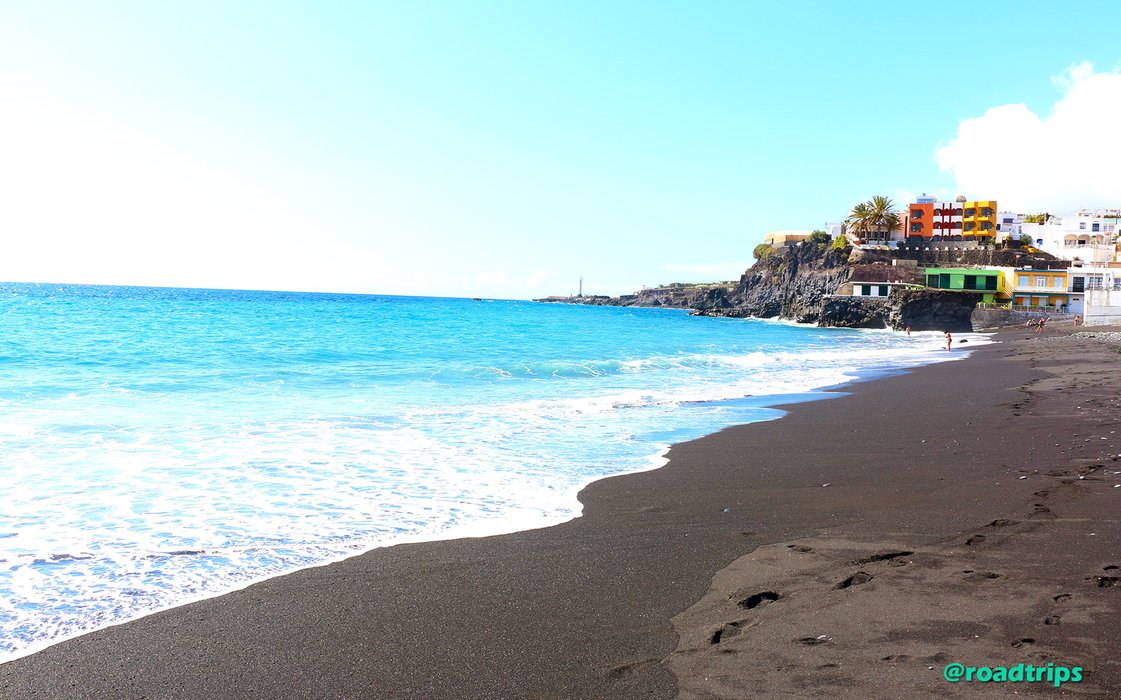 If you, like us, have never seen a black sand beach (in real life) before, that's pretty impressive.
And hot! We noticed that while walking barefoot to the water. Currently (April), temperatures are still quite mild (22 degrees) - we don't want to imagine what walking on the black sand feels like in July or August!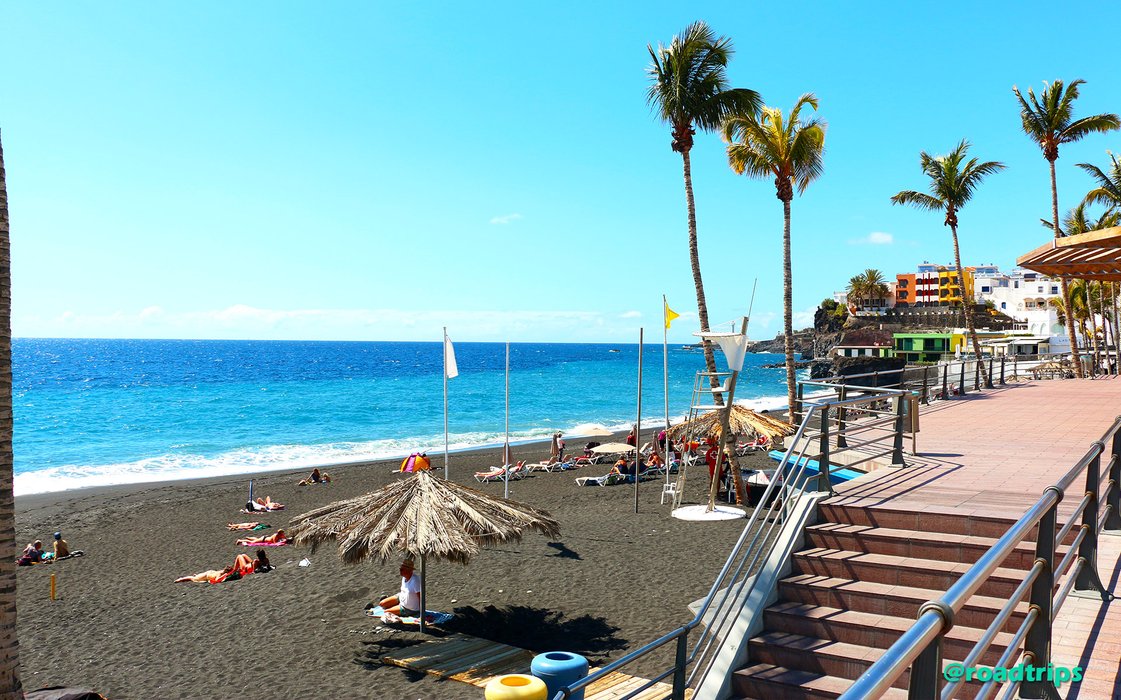 Since the water temperature is only at 18 degrees, we don't go into the water but sit down in a pretty cafe instead.
The cafe is right next to the beach promenade and offers super delicious ice creams, smoothies and delicious cocktails.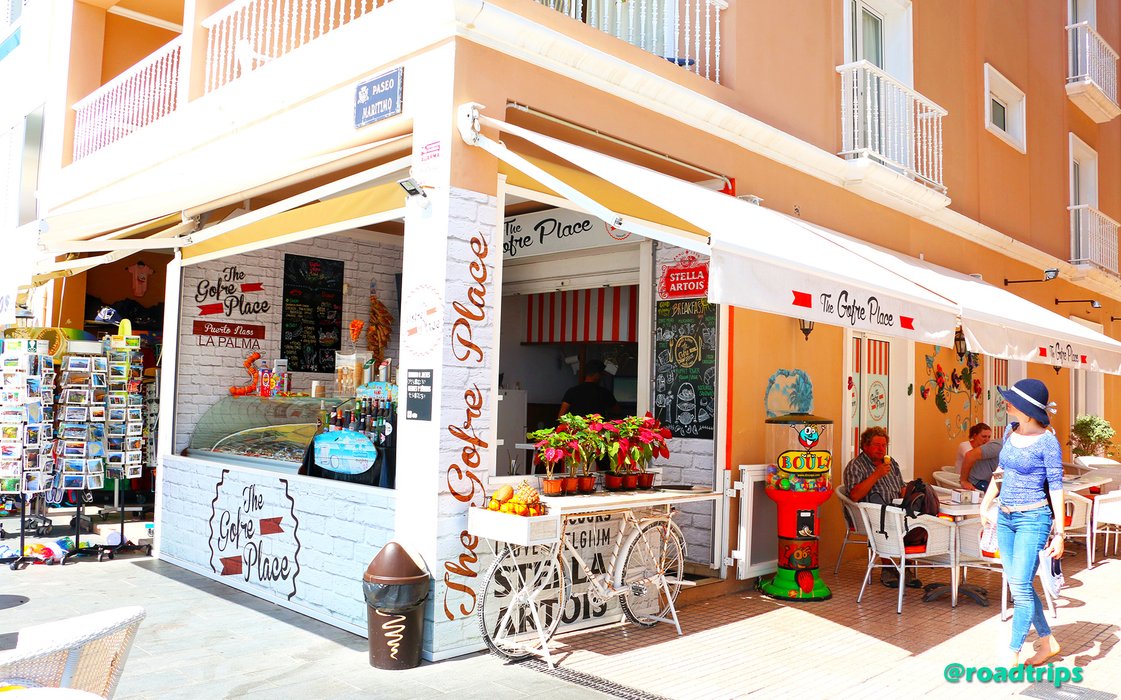 We decide to have: Ice cream with Pancakes…mmmhhhh;-)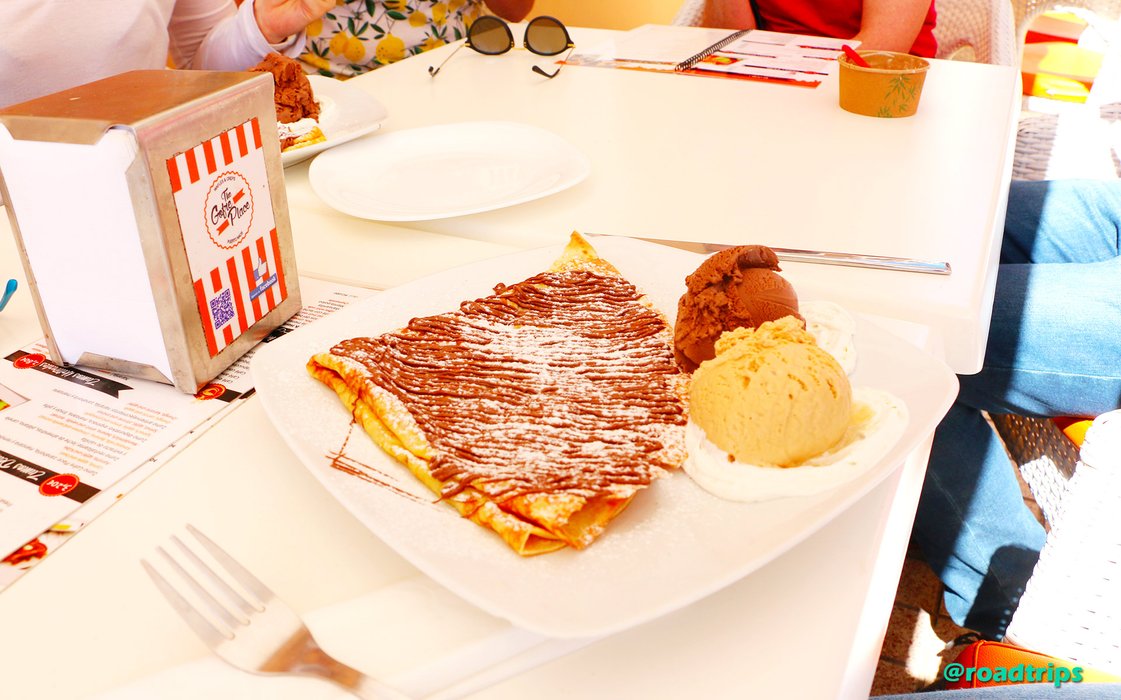 The town Los Llanos is also located in the west of the island, but is situated further north than Puerto Naos. The town has about 21,000 inhabitants and has thus more than the capital of the island, Santa Cruz. Maybe that's why she is also called the secret capital.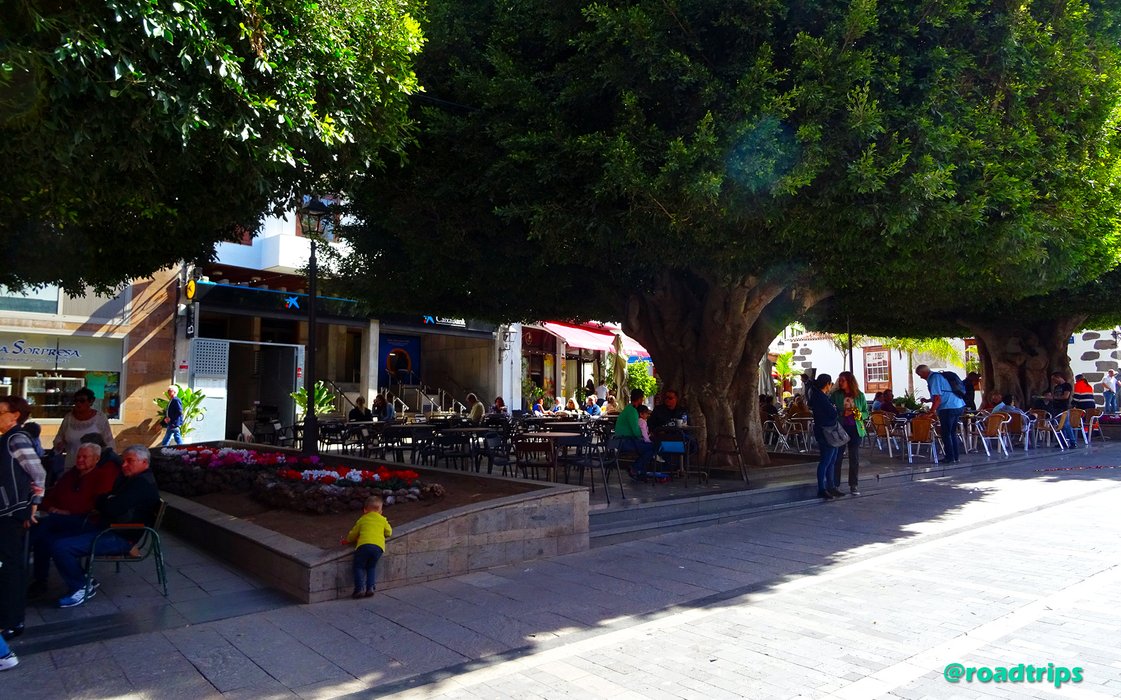 In the city center runs a beautiful pedestrian zone, lined with huge laurel trees.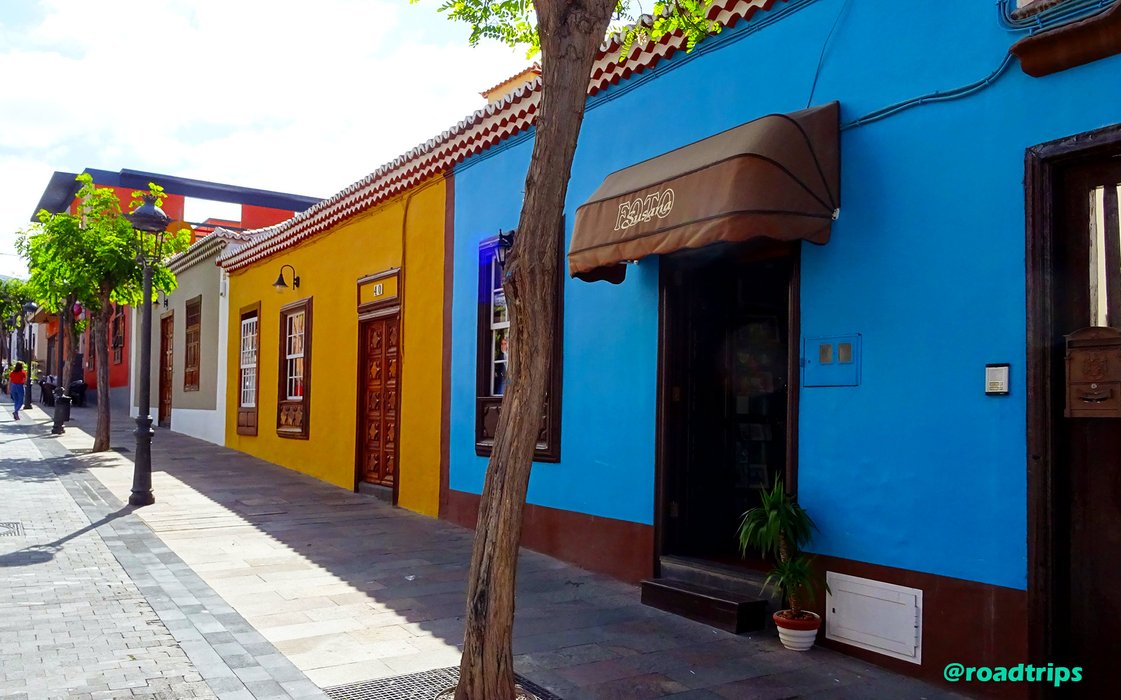 We especially like the colorful houses here. In the market hall, you can buy local products.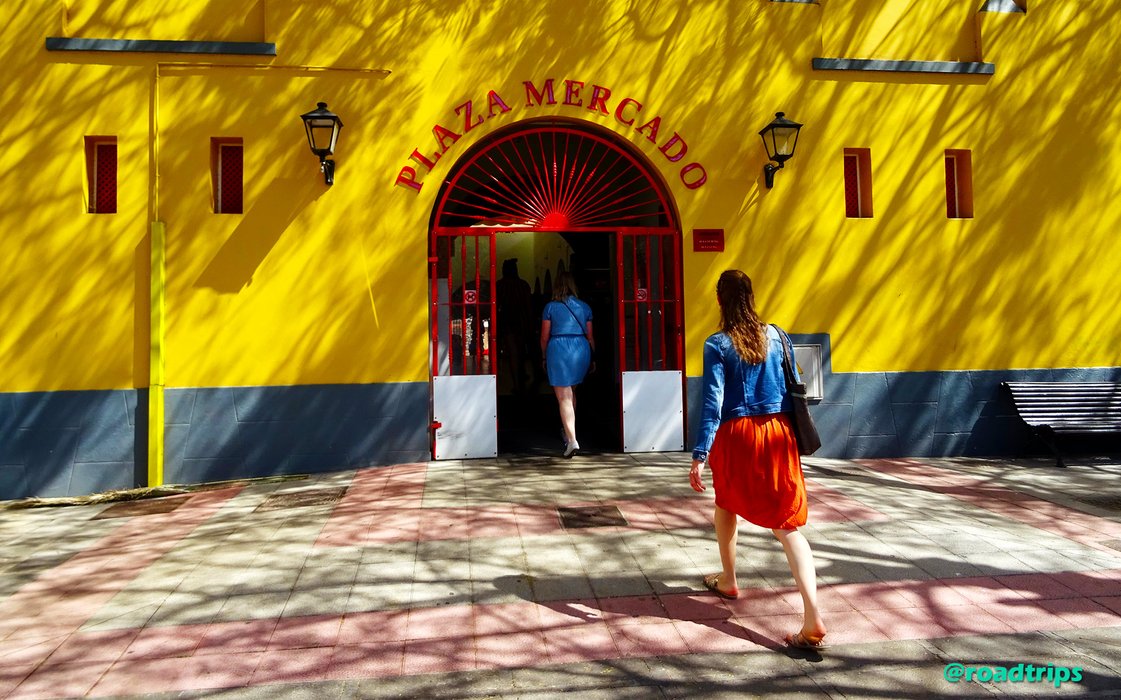 And of course there are several cafes wanted to be discovered throughout the town. We opt for a Café Hélaos - espresso with soft ice cream. That was just heaven!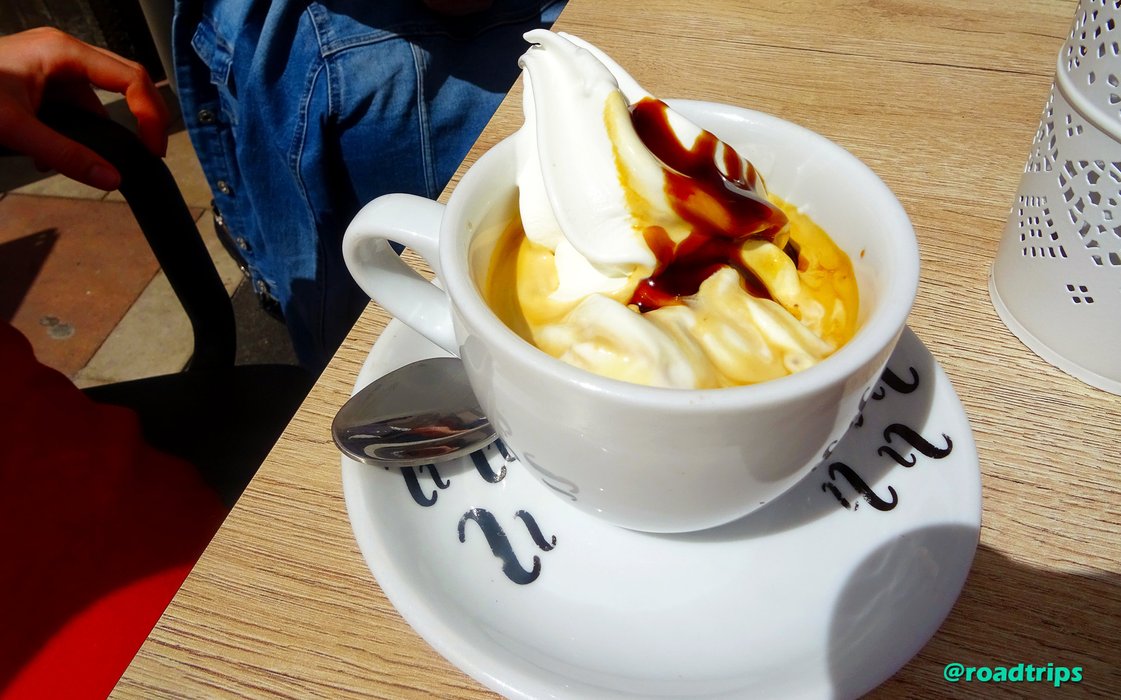 In both cities, you can also find a lot of restaurants for dinner. In our case, we chose one at Puerto Naos because we had received a restaurant recommendation from our host.
Fresh Tuna with Canarian Potatoes and Mojo Rojo and Verdo - delicious!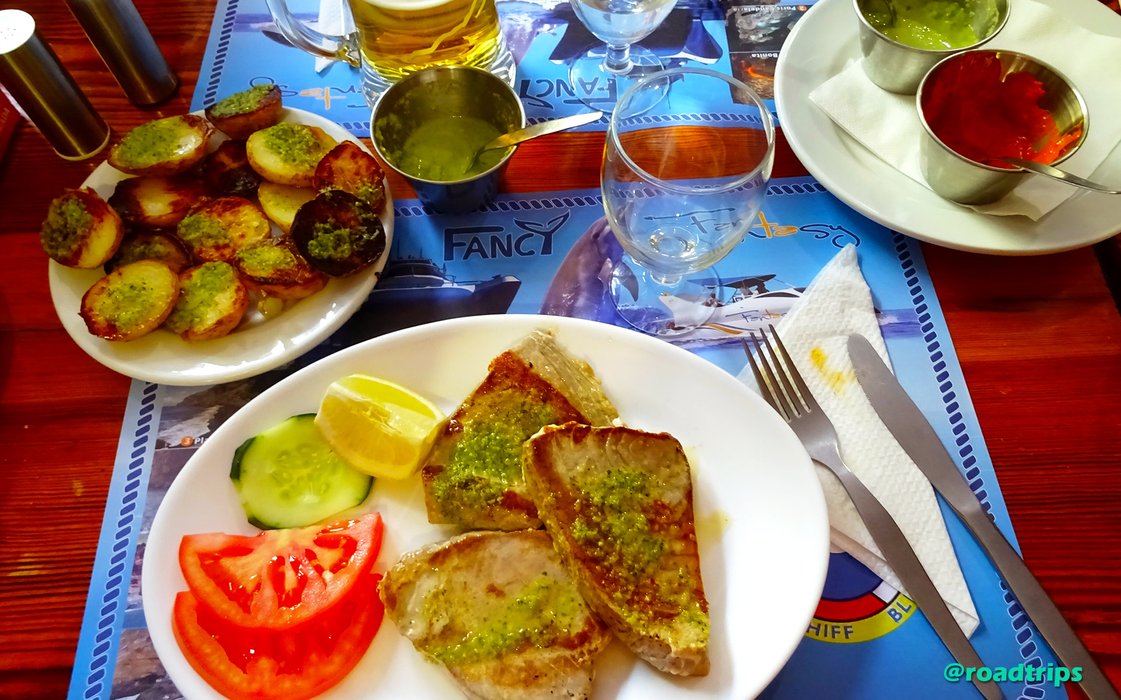 After dinner, we had a short walk at the beach.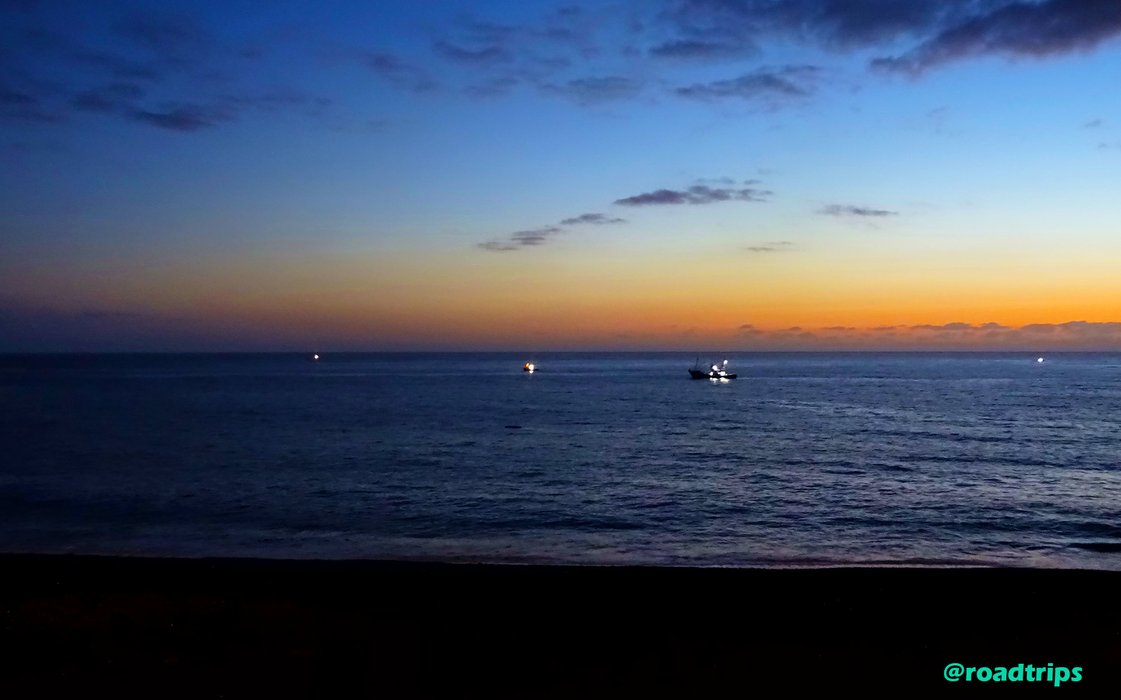 Beach of Puerto Naos
German (same post)
Sonne, Strand & Café Helado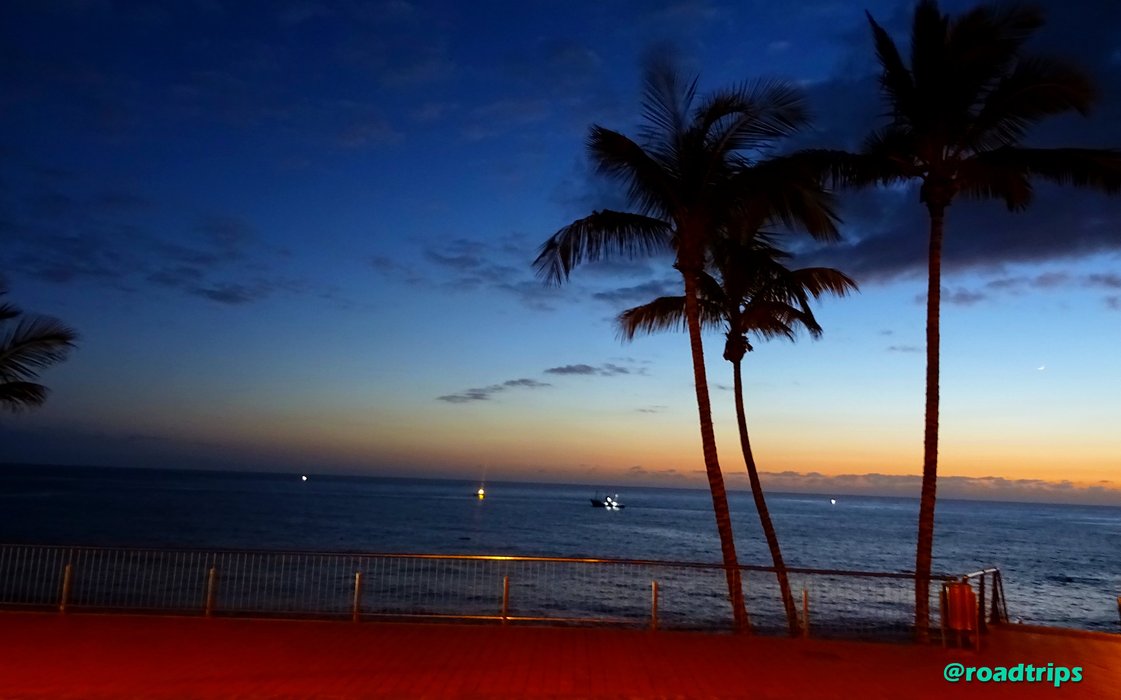 Nachdem wir in unserem letzten Post von der tollen Wanderung im Caldeira de Taburiente berichtet haben, möchten wir euch heute einen Einblick in zwei schöne Städtchen der Insel geben: Los Llanos und Puerto Naos.
Puerto Naos liegt im Südwesten der Insel und ist für seinen Strand bekannt.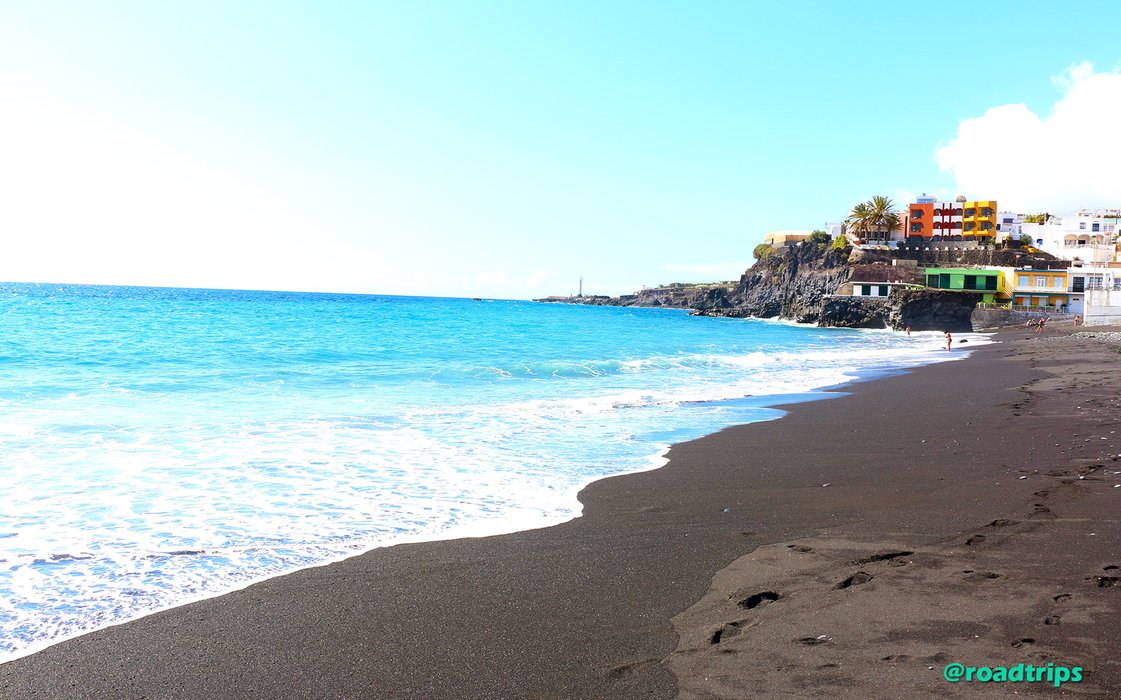 Wenn man, wie wir, noch nie zuvor (in real life) einen schwarzen Sandstrand gesehen hat, ist das schon ganz schön beeindruckend.
Und heiß! – Das merken wir, als wir barfuß ans Wasser laufen. Aktuell (April) herrschen milde 22 Grad – wir wollen uns gar nicht vorstellen, wie das hier auf dem Sand im Juli oder August ist!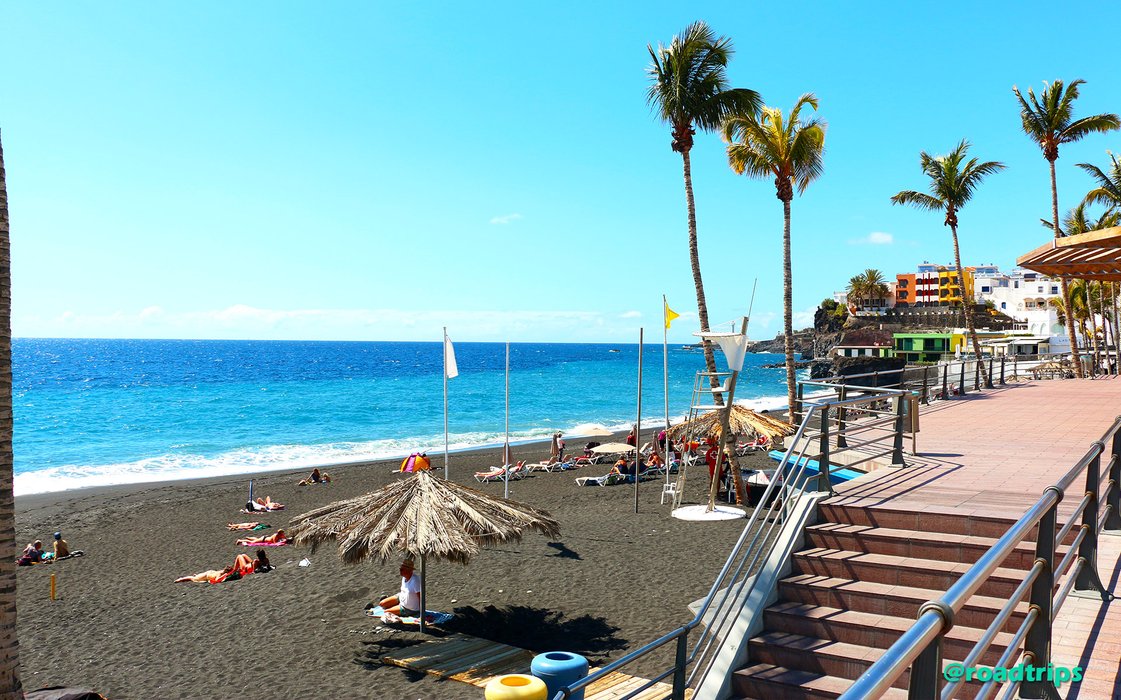 Da die Wassertemperatur nur 18 Grad beträgt, verzichten wir auf einen Gang ins Wasser und setzen uns stattdessen in ein hübsches Café.
Das Café ist direkt an der Strandpromenade und bietet neben super leckerem Eis auch Smoothies und leckere Cocktails an.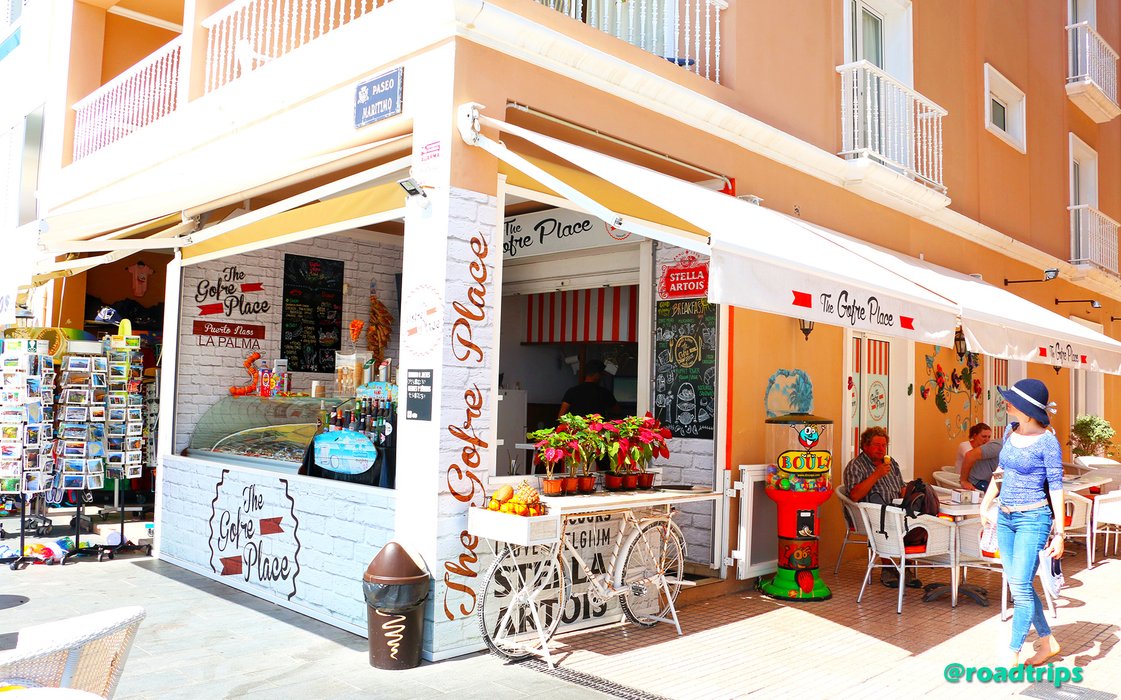 Wir entscheiden uns für das einzig Richtige: Eis mit Crêpes ;-)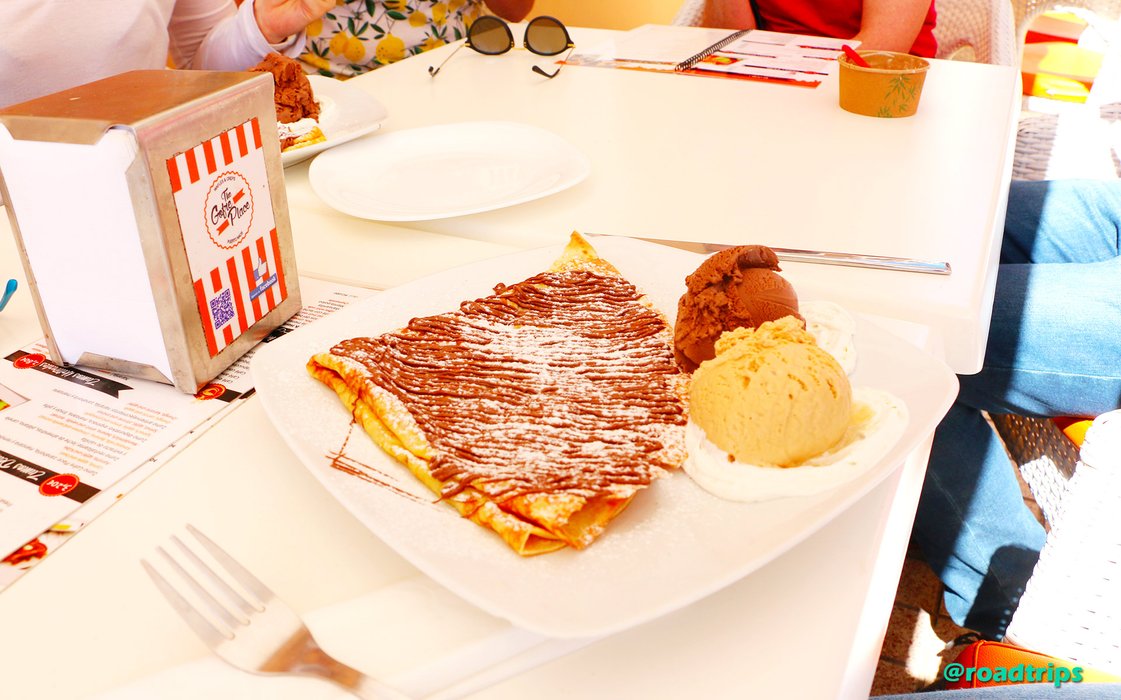 Die Stadt Los Llanos befindet sich auch im Westen der Insel, ist allerdings etwas nördlicher gelegen als Puerto Naos. Das Städtchen hat ca. 21.000 Einwohner und somit mehr als die Hauptstadt der Insel, Santa Cruz. Vielleicht wird sie auch deswegen die heimliche Hauptstadt genannt.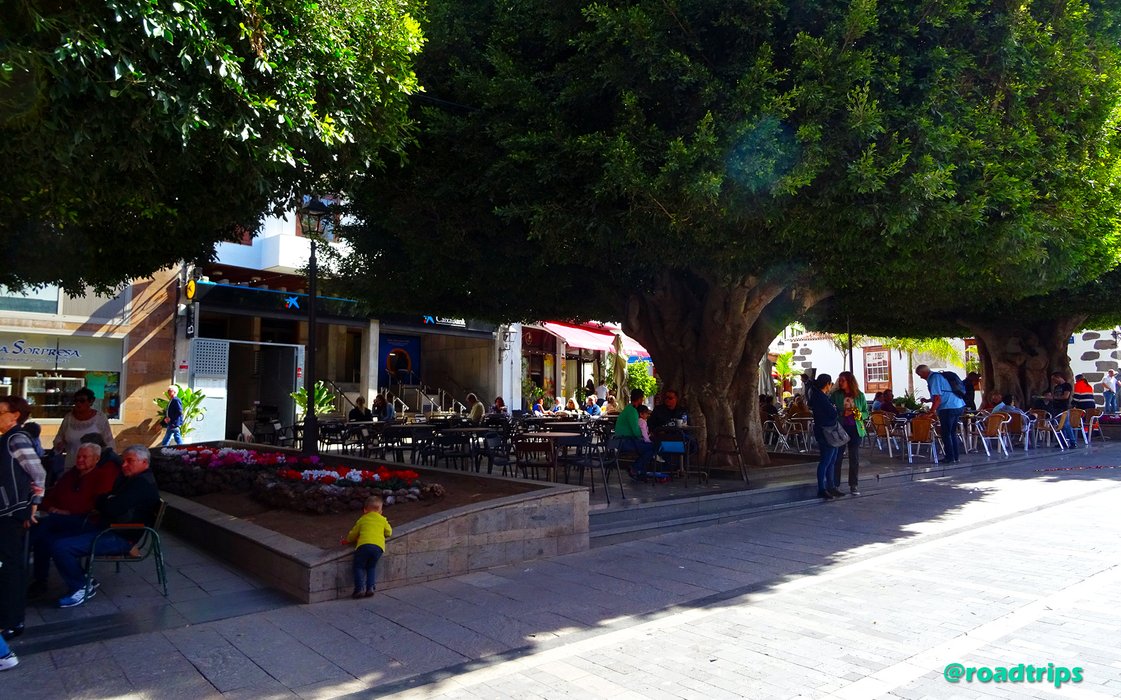 Im Stadtkern verläuft eine schöne Fußgängerzone, gesäumt von riesigen, schattenspendenden Lorbeerbäumen.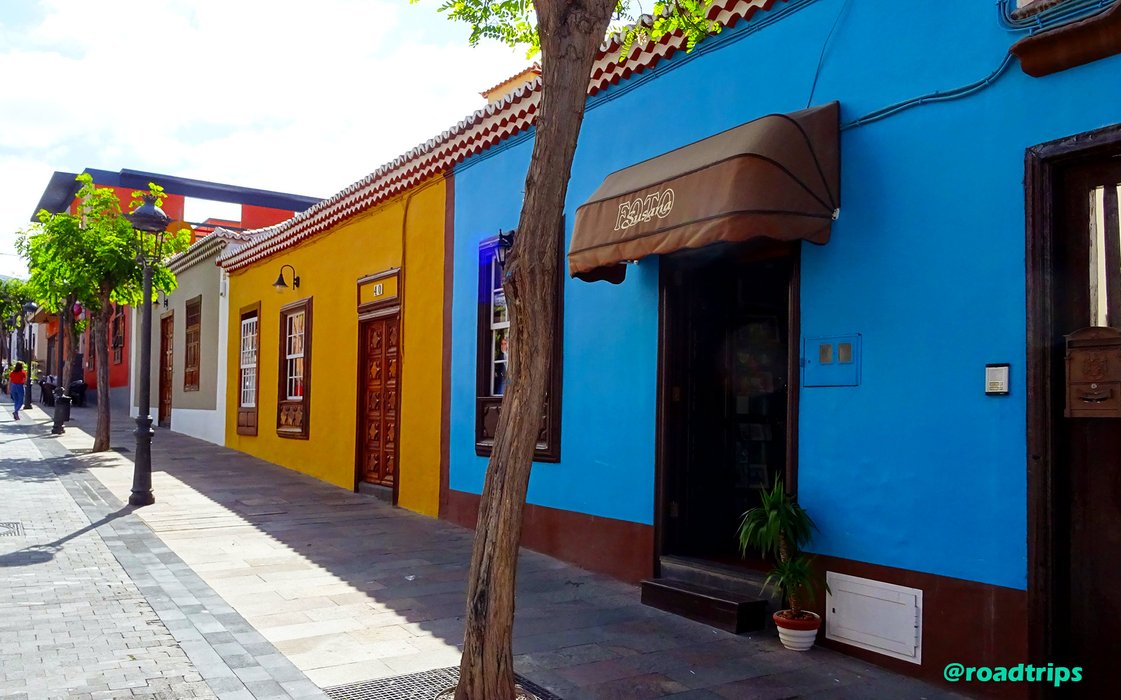 Die bunten Häuser gefallen uns hier besonders.
In der Markthalle gibt es heimische Produkte.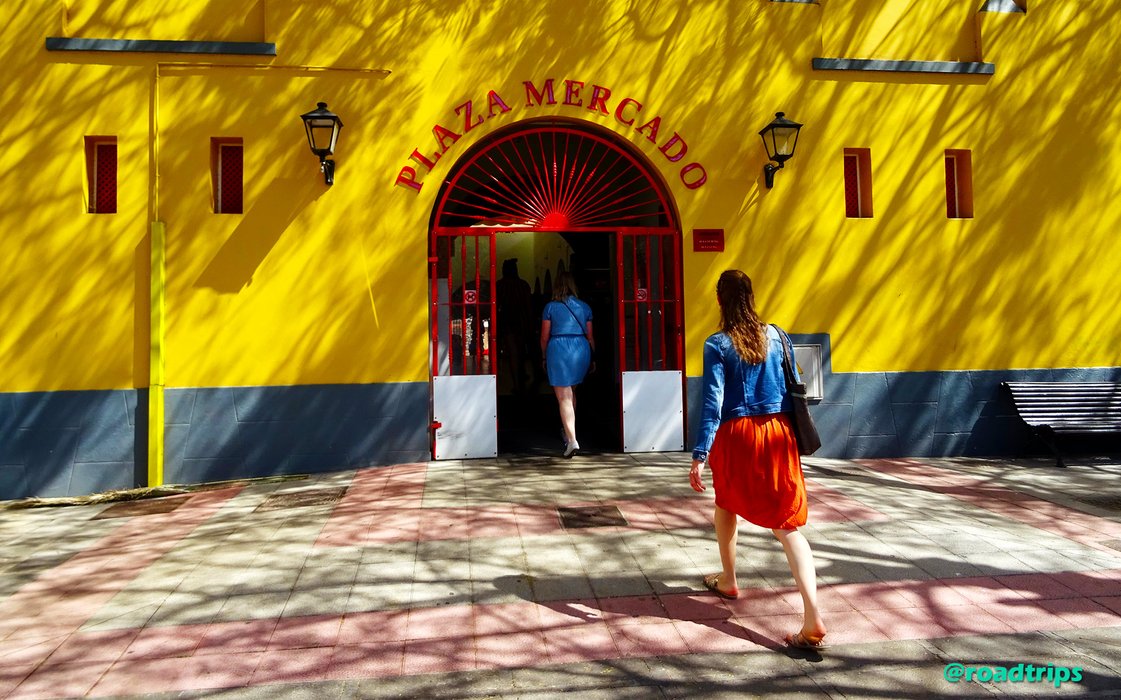 Und natürlich gibt es im gesamten Städtchen etliche Cafés zu entdecken. Wir entscheiden uns für ein Café Hélados – Espresso mit Softeis – das war einfach nur himmlisch!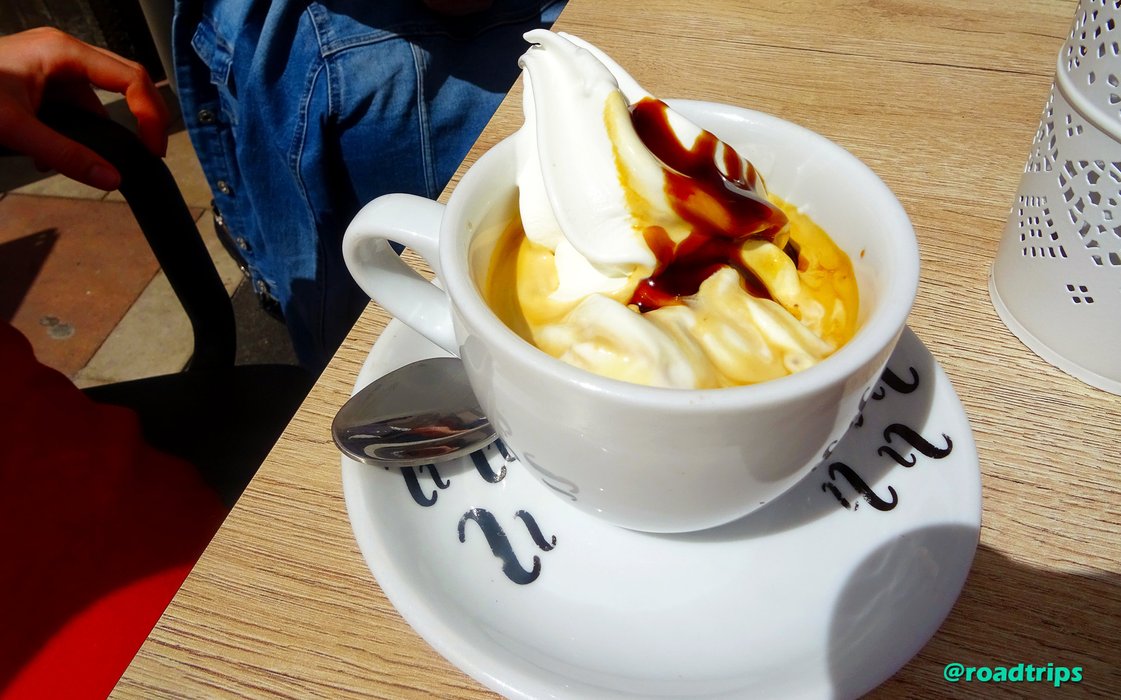 In beiden Städten kann man auch gut zu Abend essen. In unserem Fall lief es auf Puerto Naos raus, weil wir hier eine Restaurantempfehlung unseres Hosts erhalten hatten.
Frischer Thunfisch mit Kanarischen Bratkartoffeln und Mojo Rojo und Verdo – sehr lecker!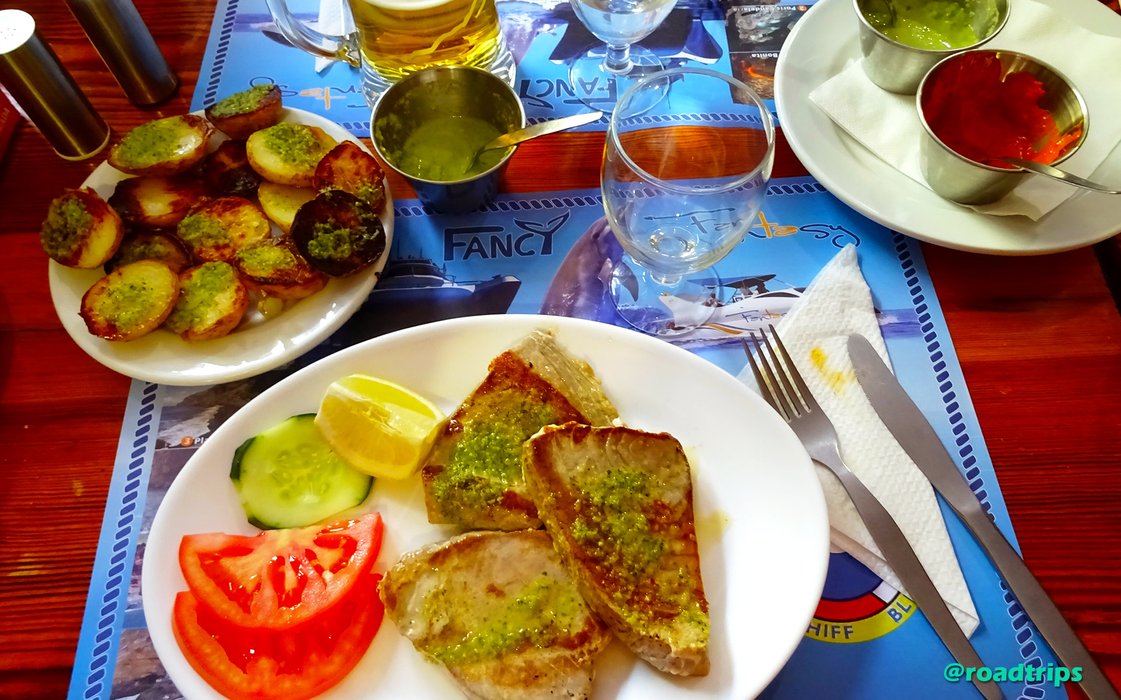 Nach dem Abendessen bietet sich dann ein kleiner Spaziergang an.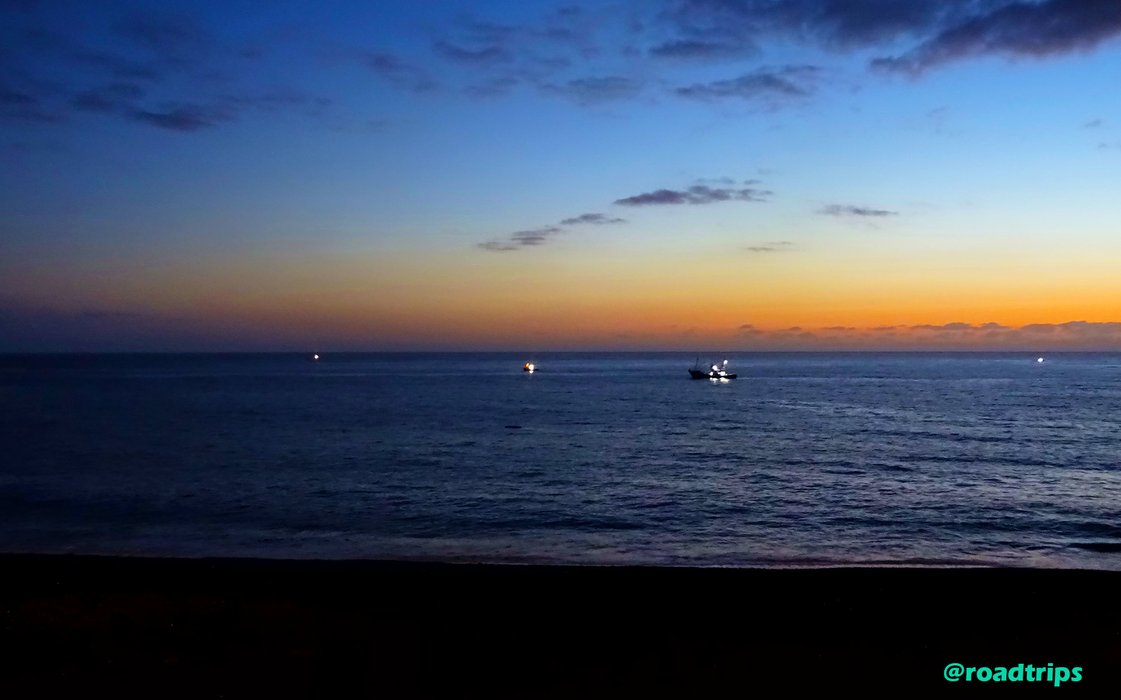 Beach of Puerto Naos