The Death Valley is with 86 meters below sea level the deepest place in North America and with officially measured 56.7°C the hottest place in the world.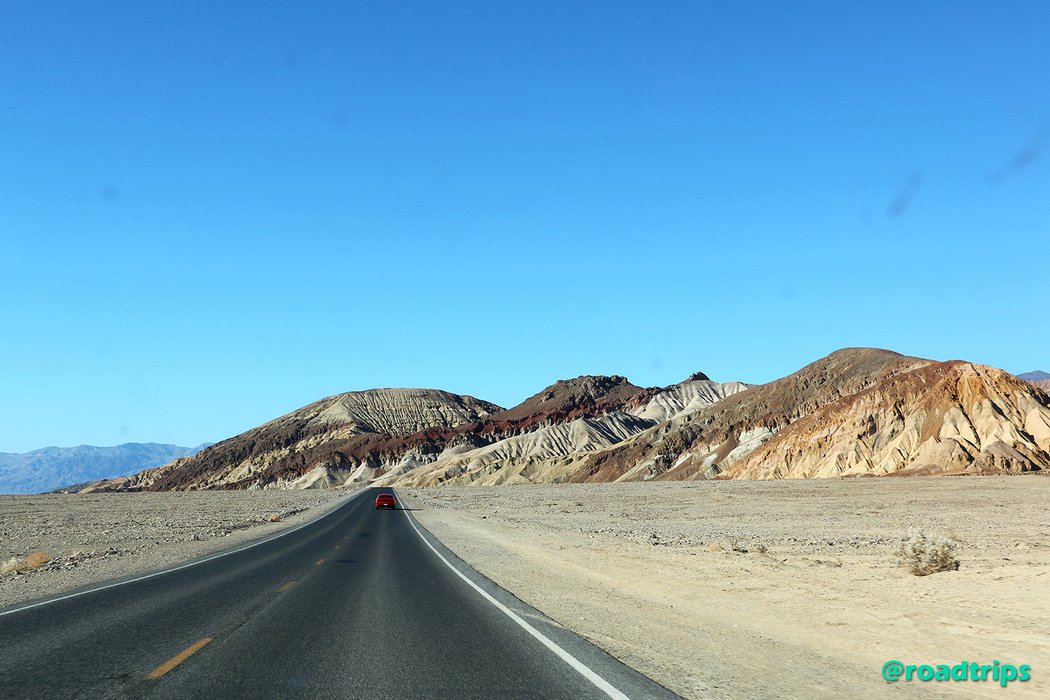 Due to such temperature forecasts, during our first US trip we crossed the valley without stopping in the middle of the night. Another reason for our speedy crossing was that our RV rental restricted to access this valley in the summer months ;)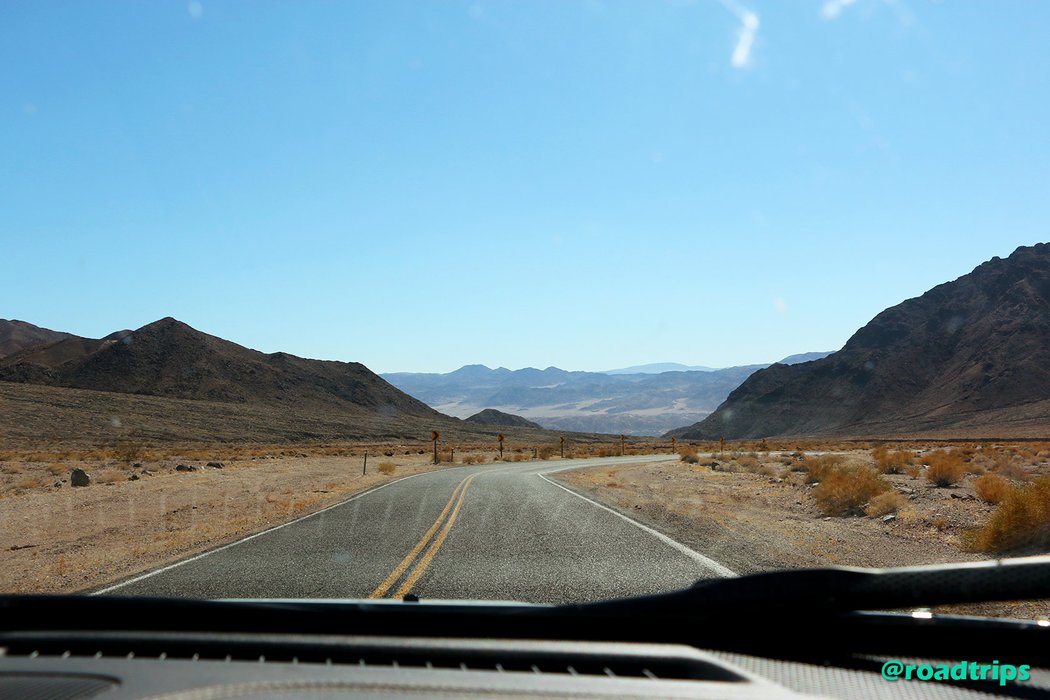 When we were in this area for the second time we ventured a longer stay and wanted to explore more of this versatile national park. To our surprise it was not too hot, but uncomfortably windy.
The national park offers many interesting places with very different kind of sights.
Badwater Basin
This is probably the most popular point in the park, also because the parking lot is right on the road. In addition it is the lowest point of the US and hexagonal salt structures can be seen here.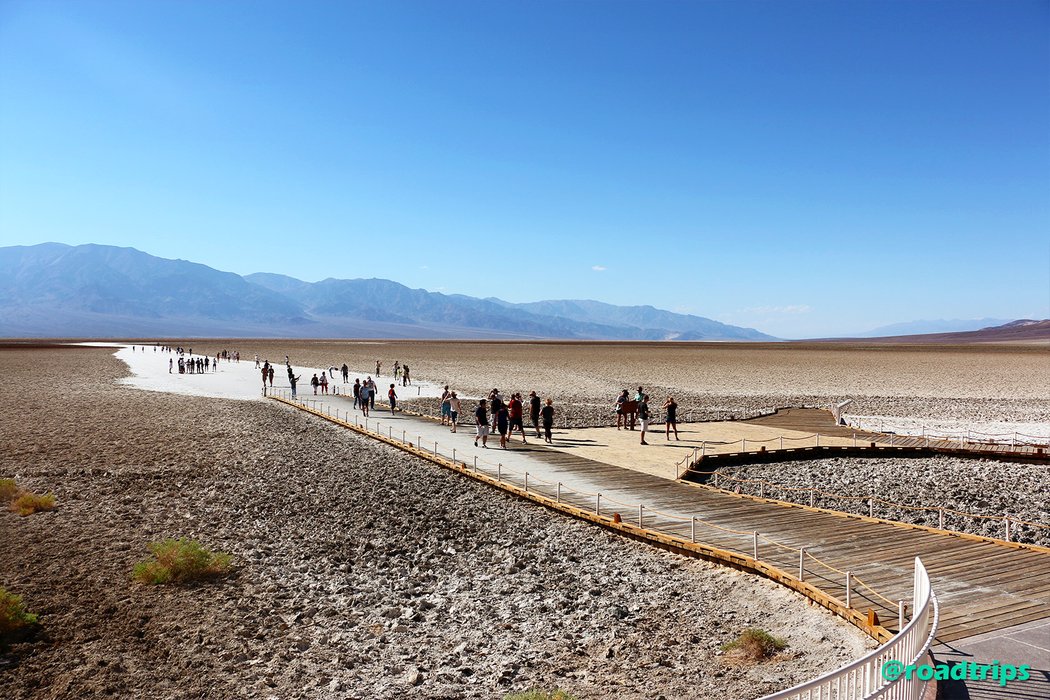 Devil's Golf Course
A truly hostile landscape can be seen at Devil's Golf Course. The boulders form a rough terrain and are covered with razor-sharp salt crystals.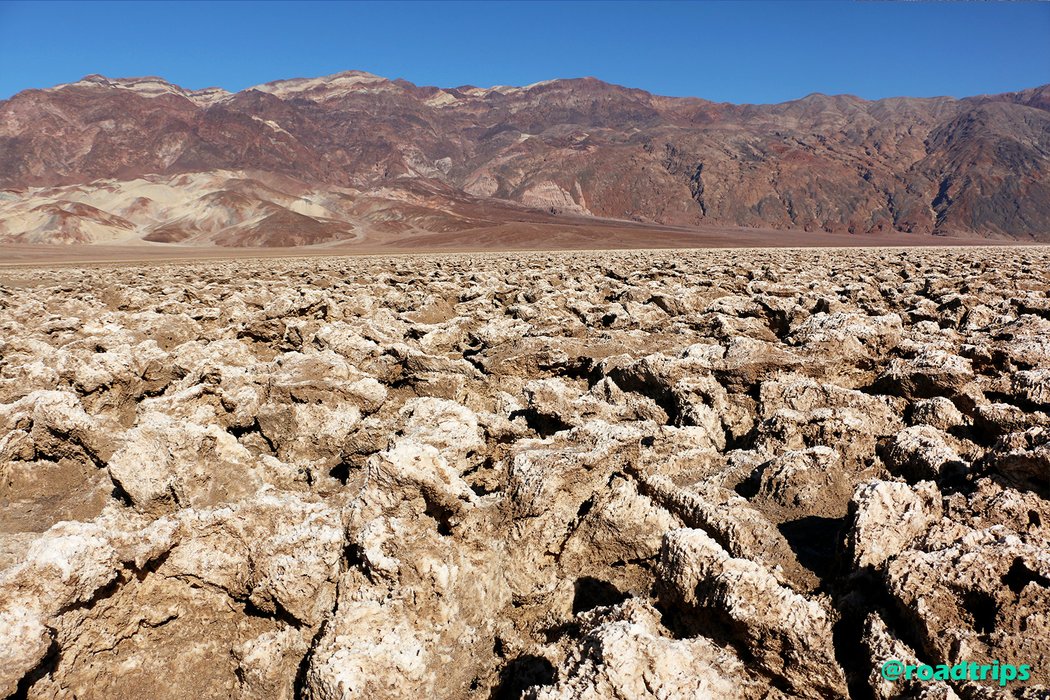 Golden Canyon
A very nice option for a short hike is the path through the Golden Canyon. On the trail of one mile in length, you are partially protected in the shade while walking through the colorful sandstone canyon.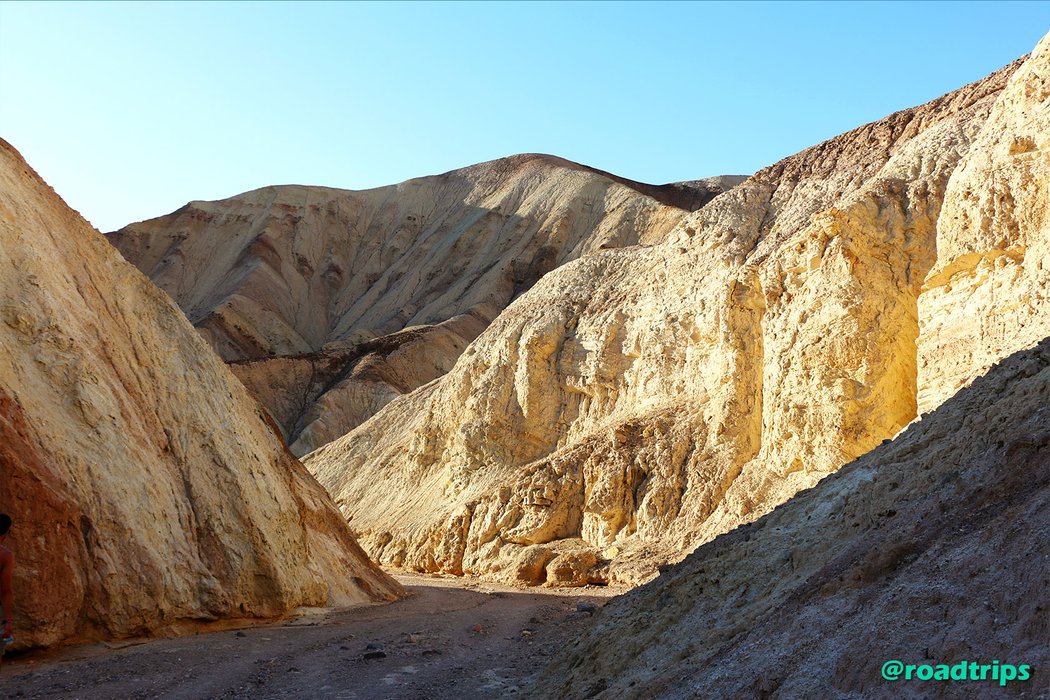 Mesquite Sand Dunes
The most spectacular spot in the park for us were the Mesquite Sand Dunes. The tallest dune in this stunning desert setting is the Star Dune with a height of 50 meters. Some tourists had boards with them to surf down the dunes.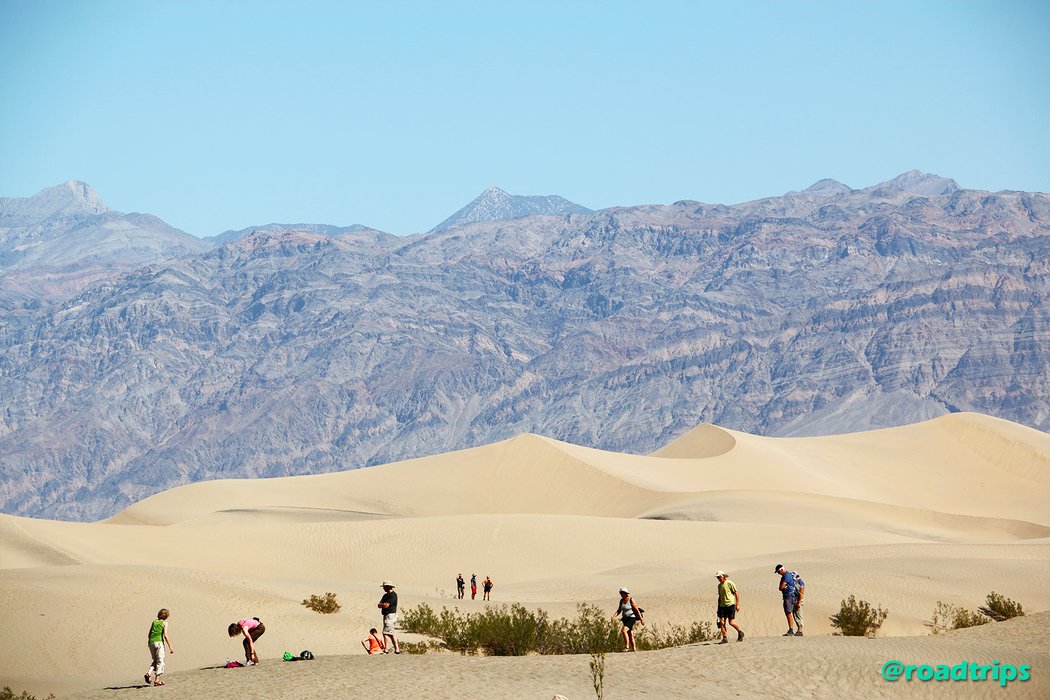 Zabriskie Point
One of the most famous motif of the Death Valley is the Zabriskie Point. The view of this bizarre erosion landscape is especially popular at sunrise and sunset.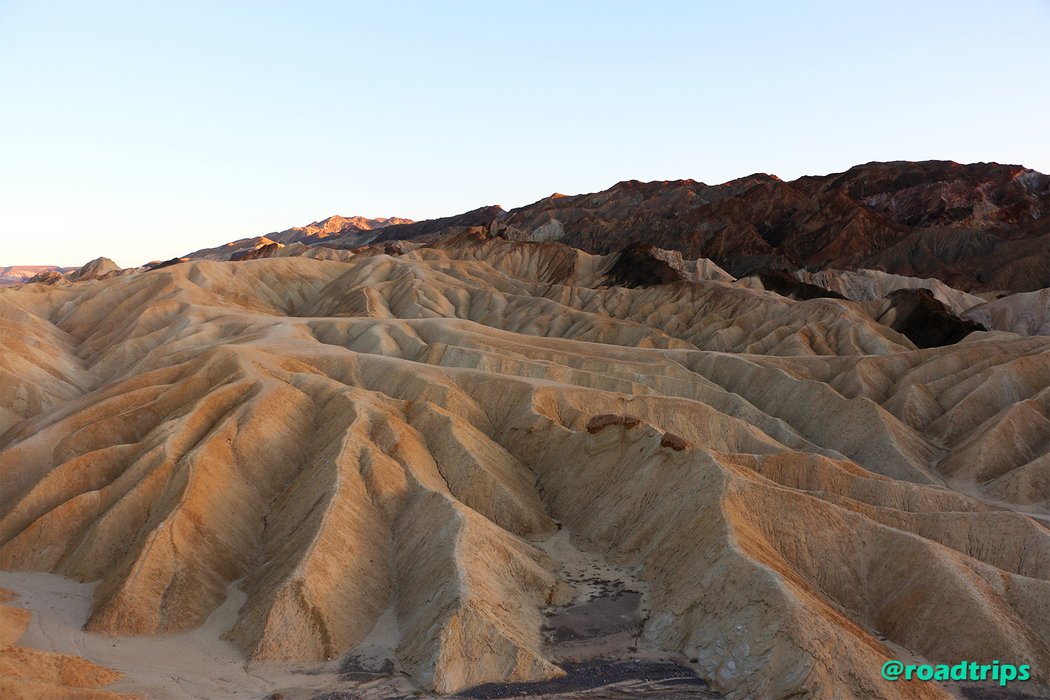 Racetrack Playa
The phenomenon of Wandering Rocks can be observed here. Due to time constraints we did not made this visit.
From 86 meters below sea level, we are going straight up to over 3,000 meters in the Yosemite National Park.
Missed our last stop?
USA roadtrip #26: Heart Attack Grill - World's most calorific burgers
German (same post)
Das Death Valley ist mit 86 Meter unter dem Meeresspiegel der tiefste Ort Nordamerikas und mit offiziell gemessenen 56,7 °C sogar der heißeste Ort der Welt.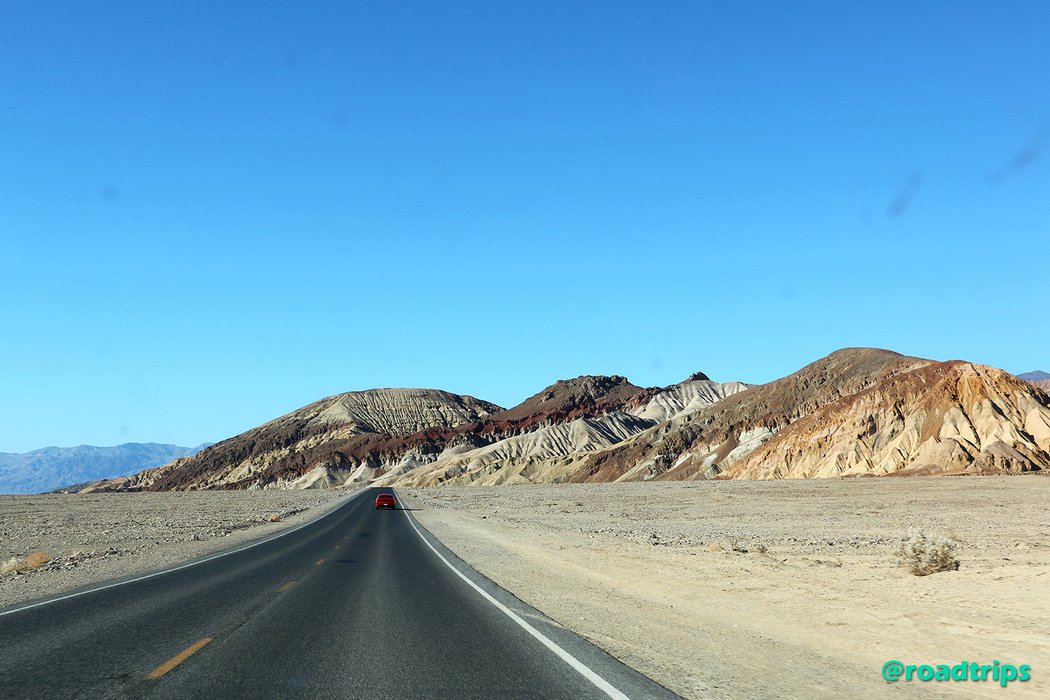 Aufgrund solcher Temperaturvorhersagen durchquerten wir bei unserem ersten USA-Trip das Valley in der Nacht und ohne einen Stopp einzulegen. Ein weiterer Grund für unsere zügige Durchquerung war, dass unser RV-Vermieter den Zugang in dieses Tal in den Sommermonaten nicht erlaubte ;)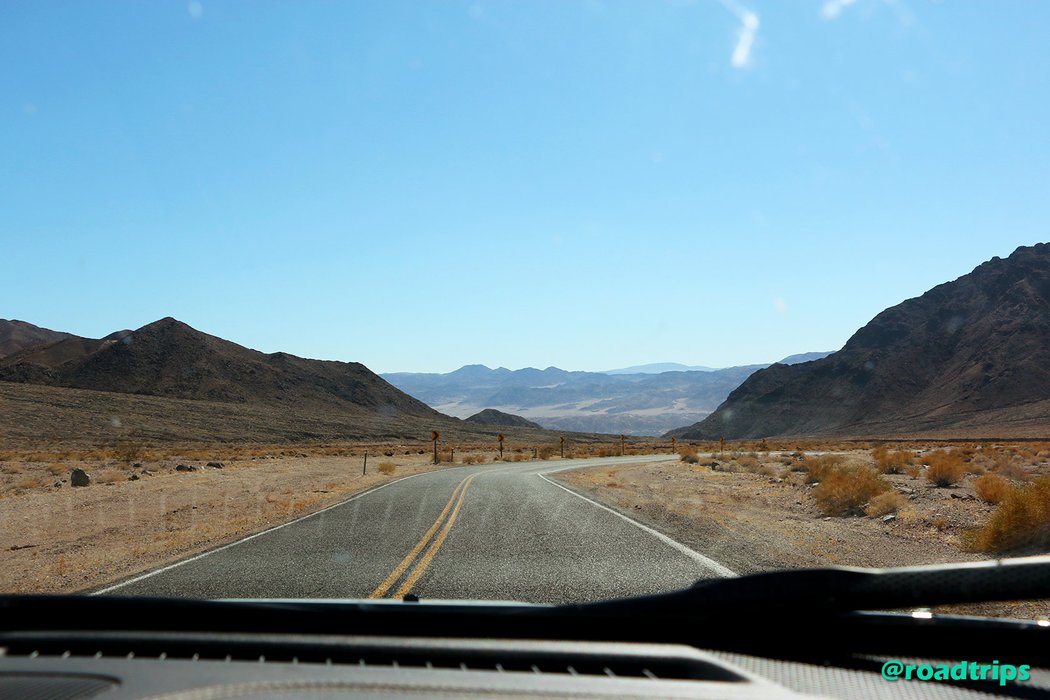 Erst bei unserem nächsten Aufenthalt wagten wir einen längeren Aufenthalt und wollten mehr von diesem vielseitigen Nationalpark erkunden. Zu unserer Überraschung war es nicht allzu heiß, dafür aber unangenehm windig.
Der Nationalpark bietet sehr viele interessante Orte mit sehr unterschiedlichen Sehenswürdigkeiten.
Badwater Basin
Dies ist wohl der beliebteste Anlaufpunkt im Park, dazumal auch der Parkplatz direkt an der Straße liegt. Neben dem tiefsten Punkt der USA gibt es hier sechseckige Salzstrukturen zu sehen.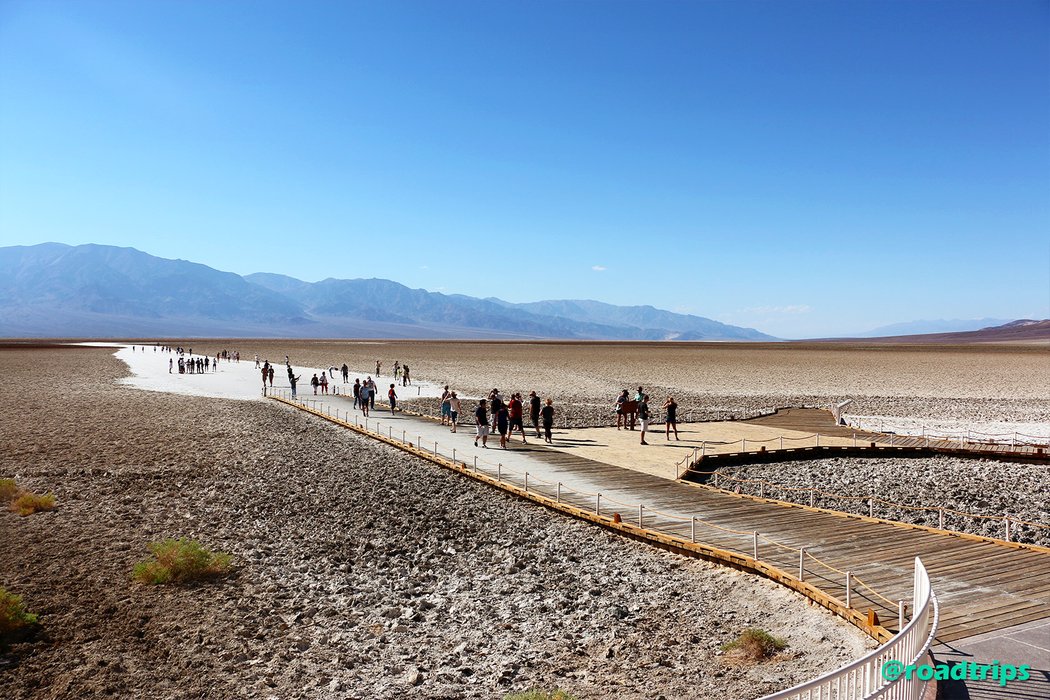 Devil's Golf Course
Eine wirklich lebensfeindliche Landschaft gibt es am Devil's Golf Course zu sehen. Die Felsbrocken sind mit messerscharfen Salzkristallen überzogen und bilden ein unwegsames Gelände.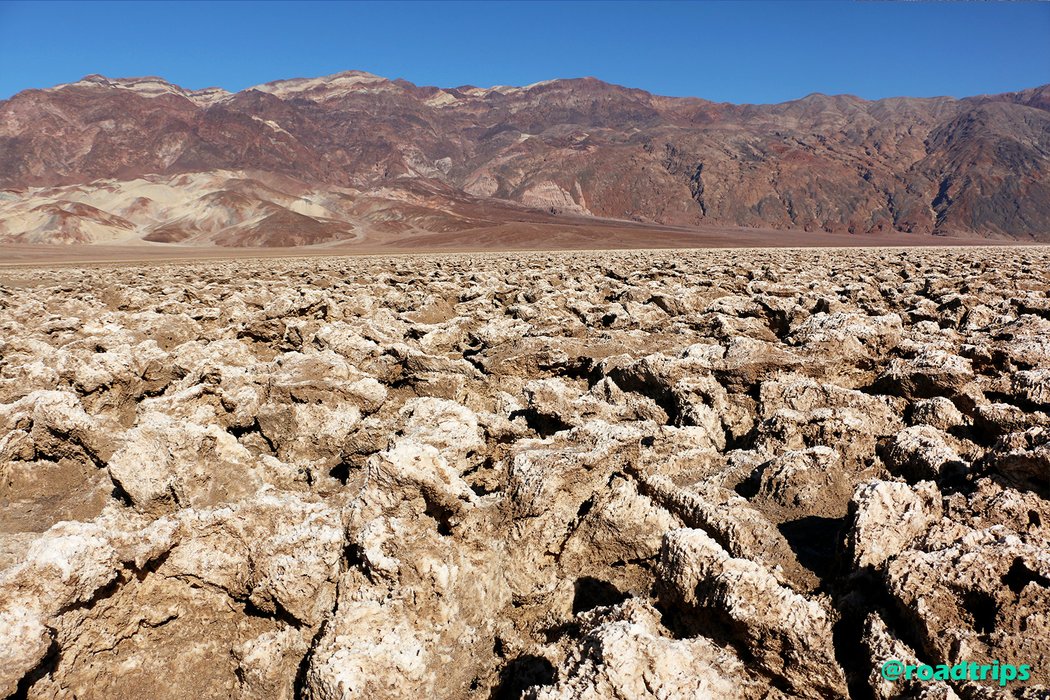 Golden Canyon
Eine sehr schöne Möglichkeit für eine kurze Wanderung ist der Weg durch den Golden Canyon. Auf dem Trail von einer Meile Länge ist man teilweise im Schatten geschützt während man durch den bunten Sandstein-Canyon läuft.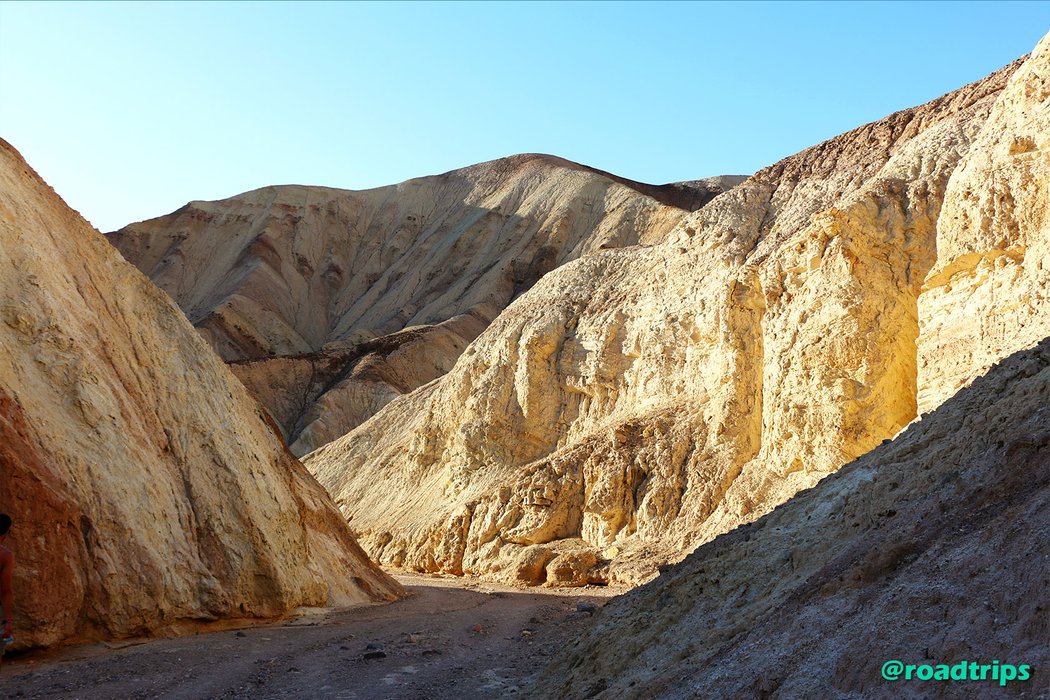 Mesquite Sand Dunes
Der für uns spektakulärste Ort im Park waren die Mesquite Sand Dunes. Die höchste Düne in dieser beeindruckenden Wüstenkulisse ist die Star Dune mit einer Höhe von 50 Meter. Einige Touristen hatten Boards dabei, um die Dünen hinunter zu surfen.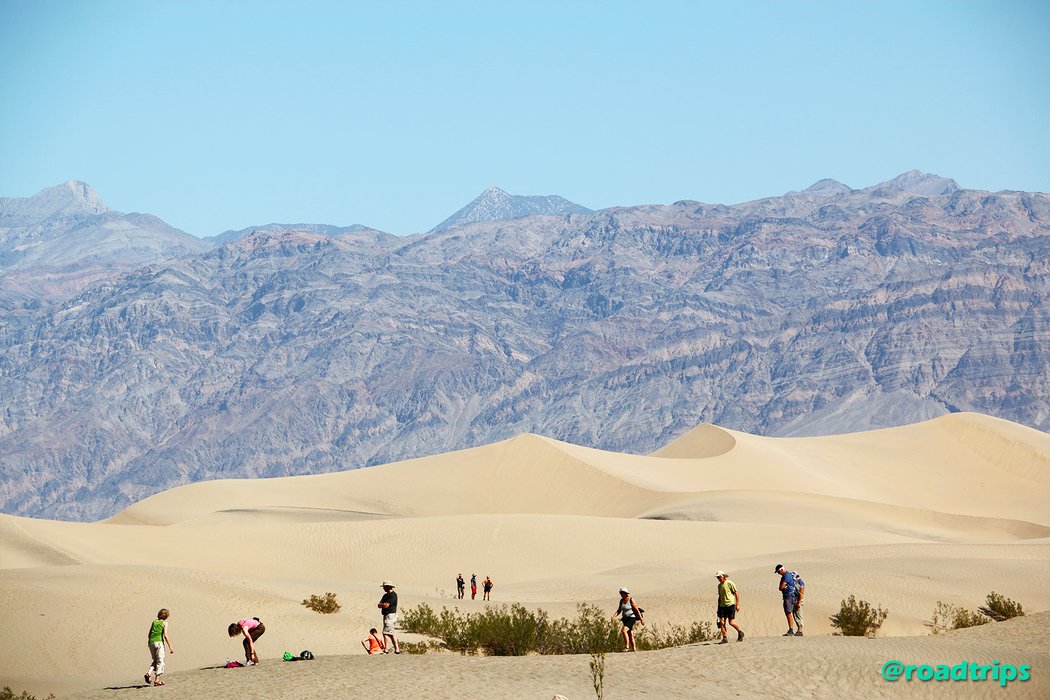 Zabriskie Point
Eines der bekanntesten Motive des Death Valleys ist der Zabriskie Point. Der Anblick dieser bizarren Erosionslandschaft ist besonders bei Sonnenauf- und untergang sehr beliebt.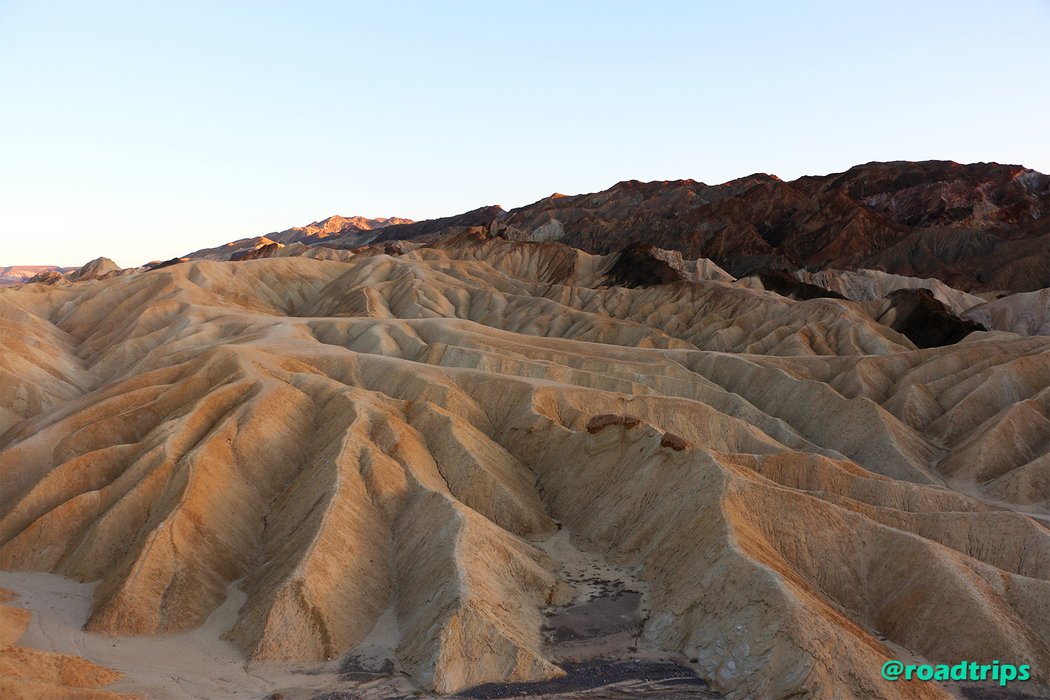 Racetrack Playa
Das Phänomen der Wandernden Felsen kann hier beobachtet werden. Aus Zeitgründen haben wir diese Besichtigung aber nicht mehr geschafft.
Von 86 Meter unter dem Meeresspiegel geht es direkt hinauf auf über 3.000 Meter im Yosemite Nationalpark.
Unseren letzten Stop verpasst?
USA roadtrip #26: Heart Attack Grill - World's most calorific burgers