"Thats where I want to go!" this was the first thing my boyfriend said to me when I asked him where he wanted to go to this summer. He showed me this pic: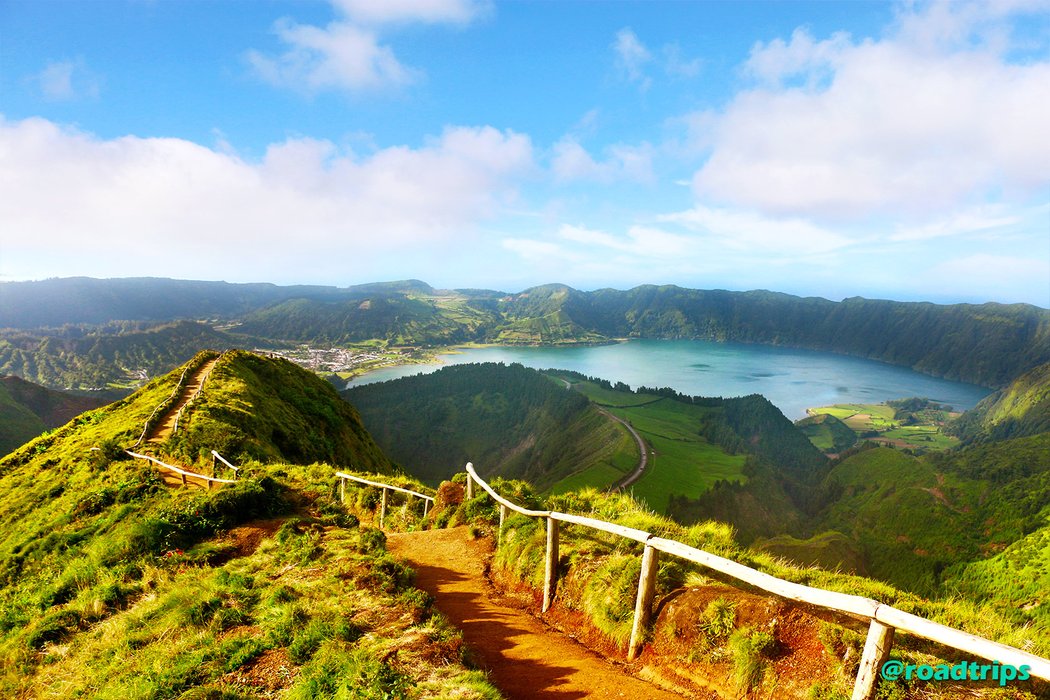 View over Sete Cidades
"Looks cool, where is this?"
"At an Island of the Azores"
"Azores? Never heard before!"
"Just let me say: Hawaii of Europe" he answered and smiled mischievously.
This pic and our short conversation was the starting point of our incredible Azores-Trip. I have to admit that I was quite sceptical in the beginning. The Azores – why would this be little known if it is really that cool?
After my first research of the archipel, I was on board: Yes, let's go to the Azores!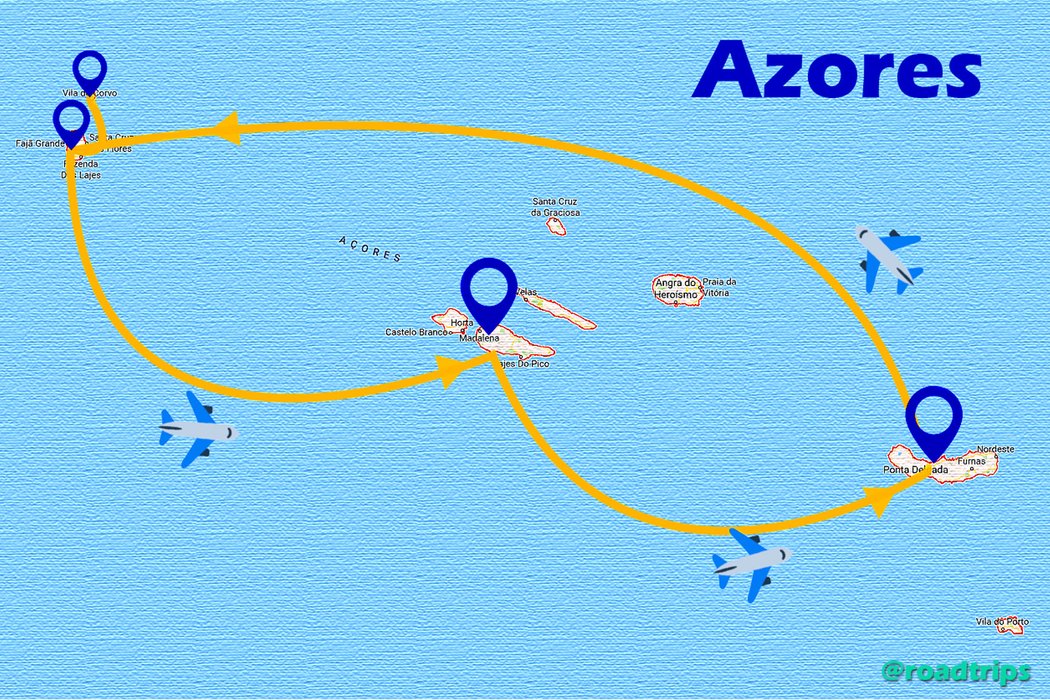 Nine little Islands in the middle of the Atlantic ocean, between Europe and the USA.
Deep blue lakes, unbelievable craters, enchanting hortensia avenues and lovely inhabitants – who could resist to that?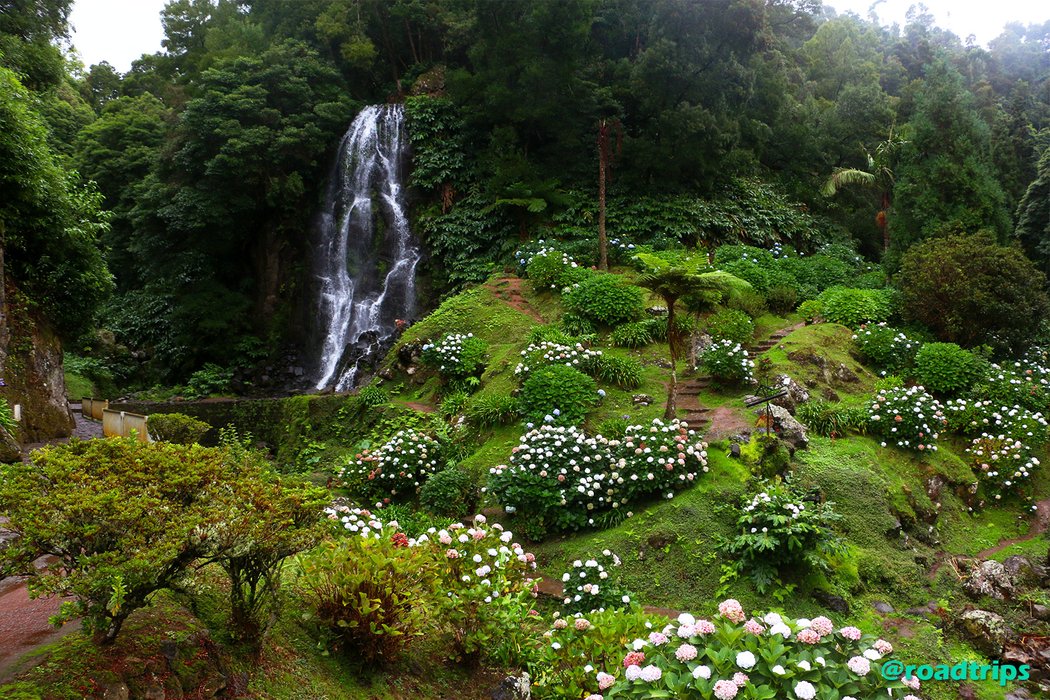 So after having made this decision, we had to think about which of the islands we wanted to travel around during 14 days. Every island has its own attractions, but after thinking and informing ourselves a lot, we decided to go to Sao Miguel (Main Island), Flores (Island of flowers), Corvo (smallest Island) and Pico (Island with the highest peak of Portugal).
During our two-week trip, we were completely taken by the Azorean charm. I would be happy to tell you our Azores story gradually. Let yourself enchant from the Hawaii of Europe!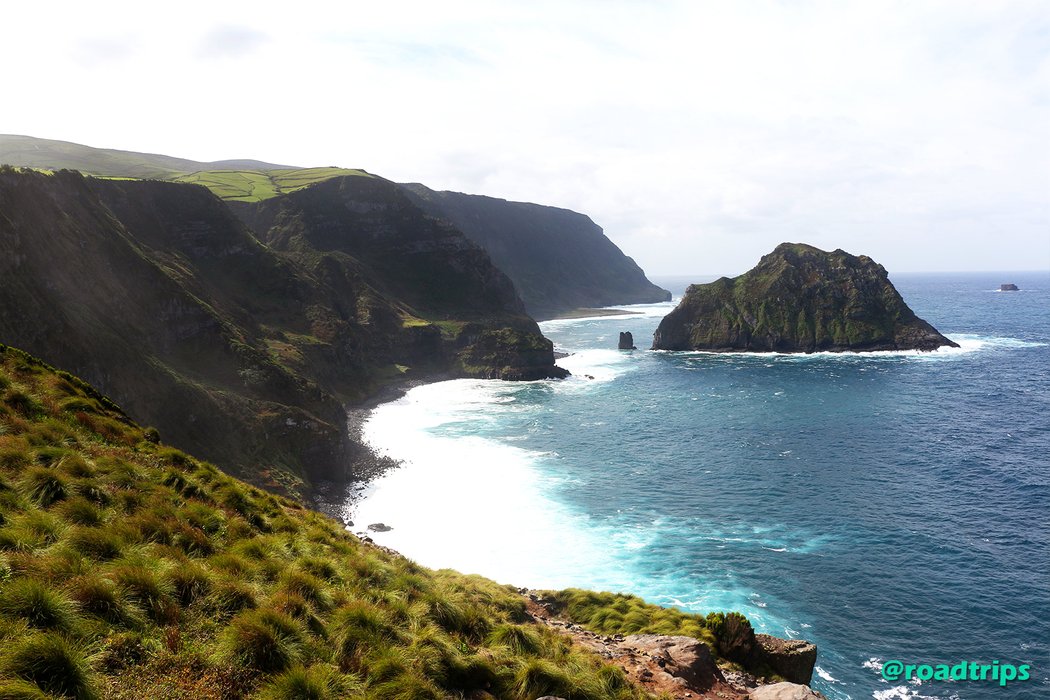 Flores Island
Due to the very competent service, we decided on a package tour by the Azores specialist Pictours. If you have travel experience and enjoy organization, you can also plan your Azores trip on your own without any problems.
German (same post)
"Da will ich hin!" das war der erste Satz meines Freundes, als ich ihn nach Urlaubsideen für dieses Jahr fragte. Dabei streckte er mir dieses Bild unter die Nase: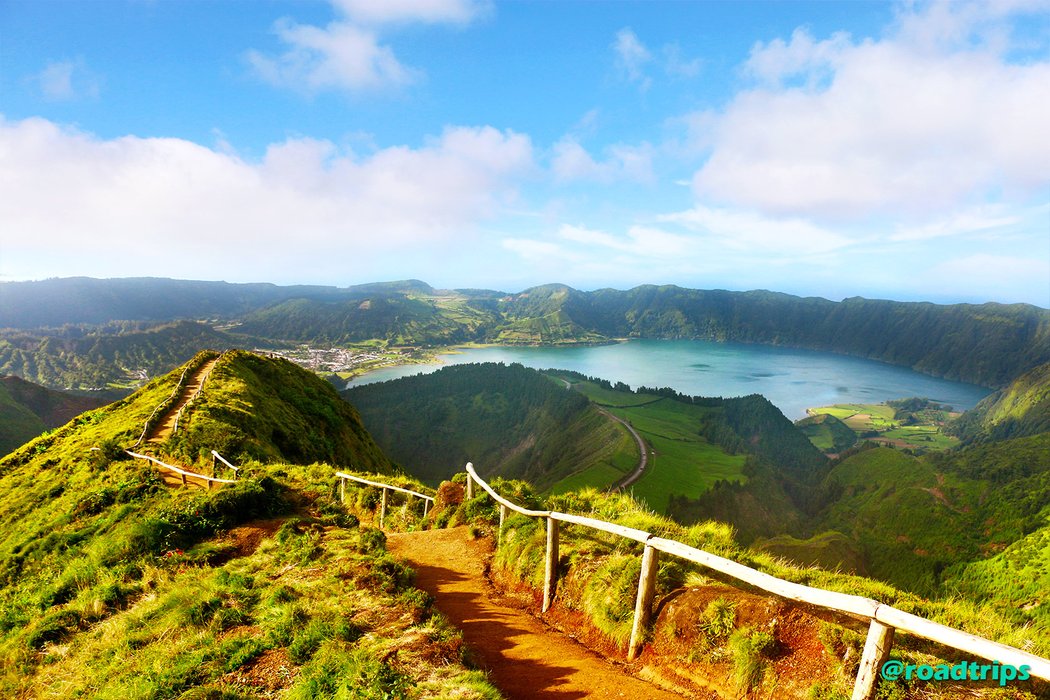 Aussicht bei Sete Cidades
"Sieht cool aus, wo ist das denn?"
"Auf einer Insel der Azoren"
"Azoren? Noch nie gehört!"
"Ich sag nur – Hawaii Europas" antwortete er mit einem verschmitzten Lächeln.
Dieses Bild und unsere kurze Unterhaltung waren der Startpunkt unseres unglaublichen Azorenurlaubs. Ich muss zugeben, zu Beginn war ich wirklich noch skeptisch. Azoren – wieso ist das denn kaum bekannt, wenn es wirklich so cool sein soll?
Spätestens nach meiner ersten Recherche zu diesem Archipel hatte mich mein Freund mit im Boot: Ja, lass' uns auf die Azoren gehen!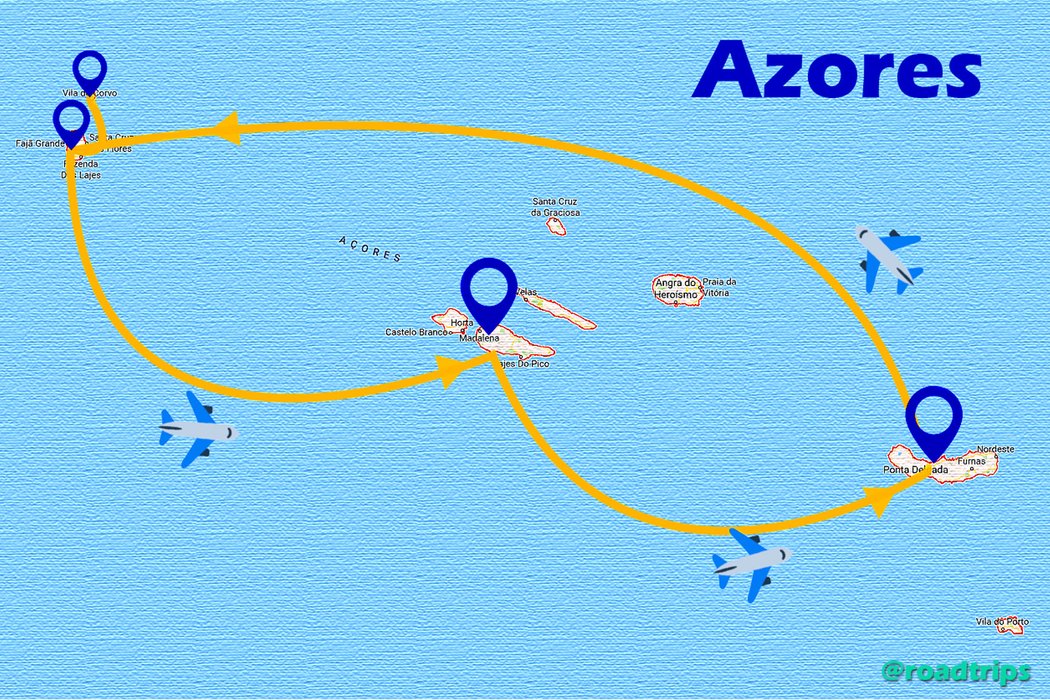 Neun kleine Inseln inmitten des atlantischen Ozeans, zwischen Europa und den USA .
Tiefblaue Seen, unglaubliche Wasserfälle, bezaubernde Hortensienalleen und herzliche Einwohner – wer könnte dem wiederstehen?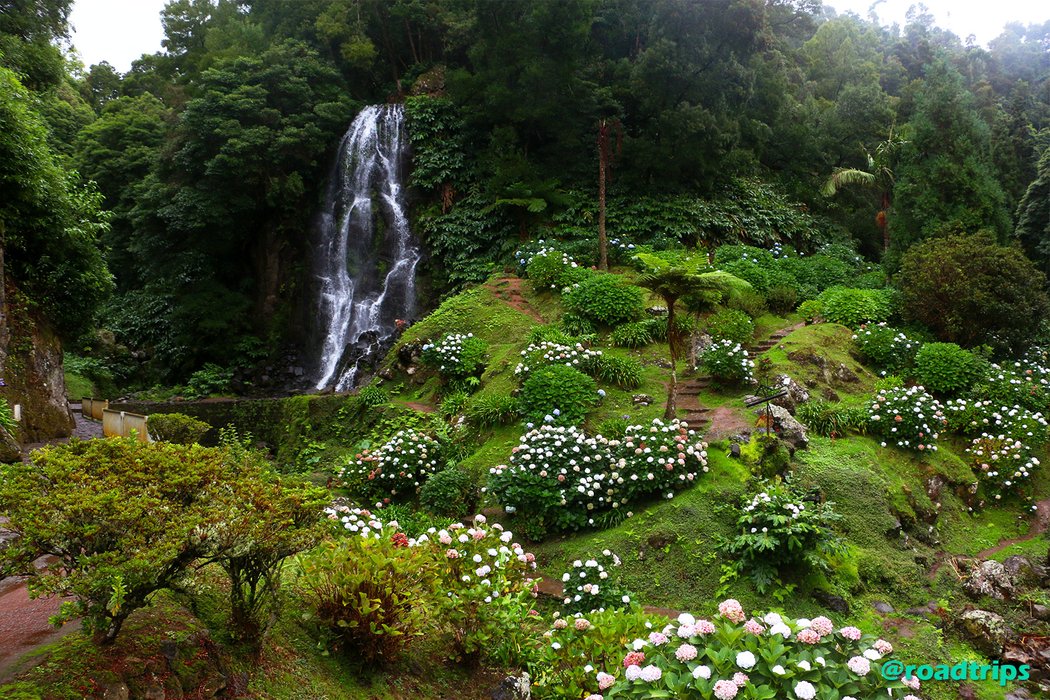 Als nächstes mussten wir die schwierige Frage klären, welche der Inseln wir innerhalb von 14 Tagen bereisen wollen. Jede Insel hat ihre ganz eigenen Reize, nach langem Informieren und Überlegen entschieden wir uns aber für Sao Miguel (die Hauptinsel), Flores (die Blumeninsel), Corvo (die kleinste Insel) und Pico (die Insel mit dem höchsten Berg Portugals).
Auf unserer zweiwöchigen Reise wurden wir voll und ganz vom azoreanischen Charme verführt.
Na, habe ich euch neugierig gemacht? Lasst euch auch vom Hawaii Europas verzaubern!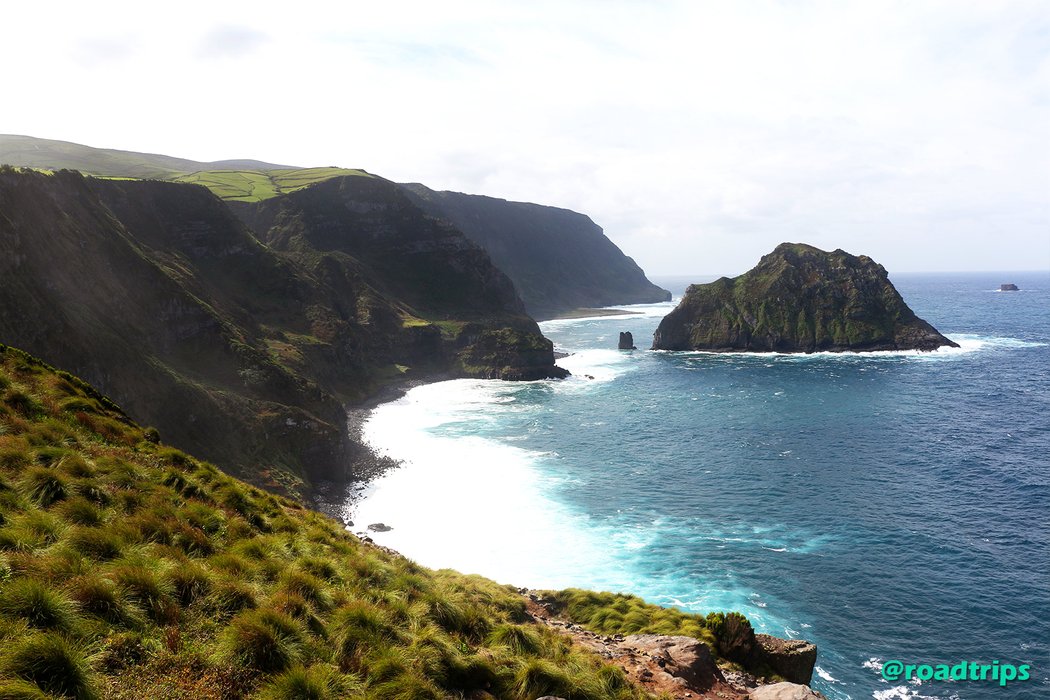 Flores Island
Aufgrund der sehr kompetenten Beratung und des umfänglichen Services entschieden wir uns eine individuelle Reise über den Azoren-Spezialist Pictours zusammenstellen zu lassen. Wer ein bisschen Reisererfahrung und Spaß am Organisieren hat, kann seine Azorenreise ohne Probleme auch selbst planen.