Day One: Leaving before sunrise this morning on my long-awaited trip, it was exhilarating to get "out on the road!" There has always been something for me and "windshield time" for reflection that is hard to beat.
Frankly I did not expect to be writing tonight, as nothing was "planned," but I really had a special experience and wanted to share it with you.
I visited Ribeye, Colorado! Population 12!!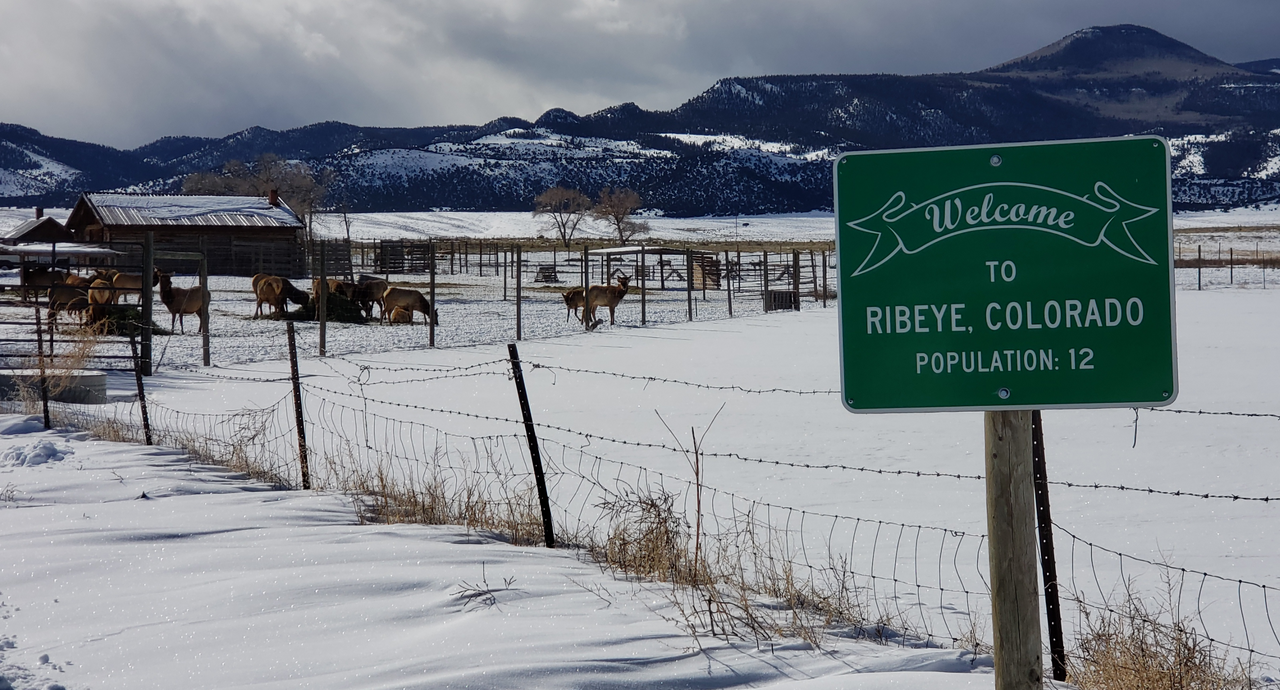 Out on the "road less traveled" in life, it was definitely my kind of place. So, I wanted to share it with you. Let's take a look!

Ribeye, Colorado and Grande Natural Meats
So ... Where on earth is Ribeye, Colorado? This answer is direct from their website:
"Grande Natural Meats is a growing ranch-based elk, deer venison, buffalo meat, goat meat, Alaska seafood, antler and pet food company located at the headwaters of the Rio Grande River at the eastern edge of the beautiful San Juan mountain range of southwestern Colorado."


This is a family-owned business in a beautiful location, as described above, out in the country west of Del Norte, Colorado, along U. S. Hwy 160.
On entering the property, you are greeted with an elk herd.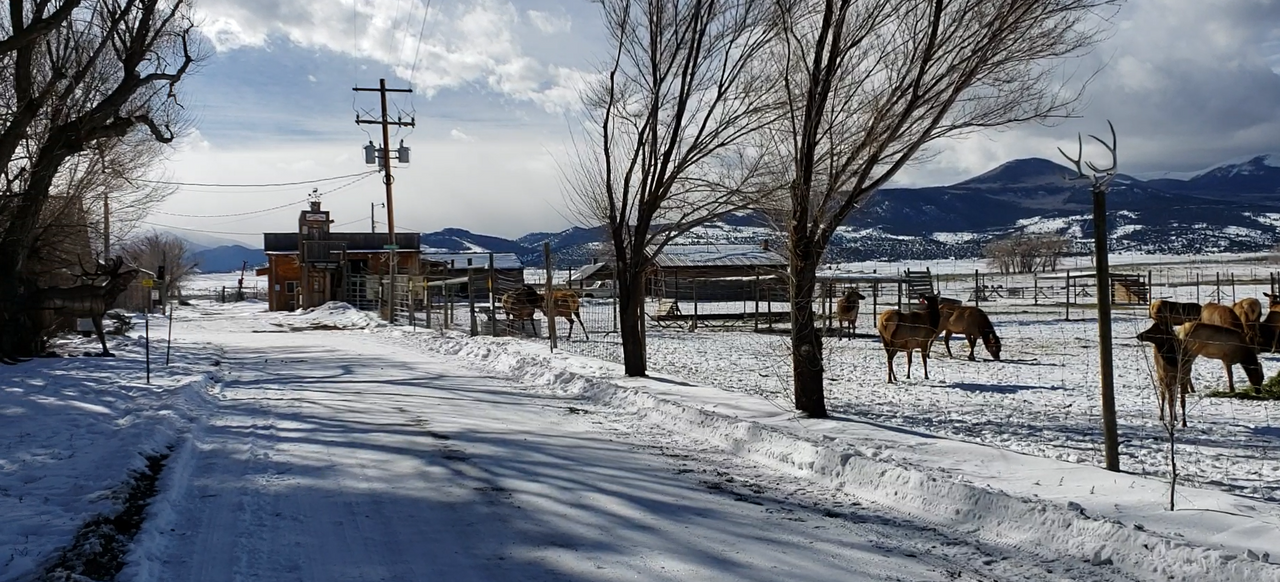 Photo: Property Entrance
This business sells USDA-approved game meat and this herd has to be behind an 8-foot high fence, to protect that certification.
As you can see from their description above, elk is not all the family has to offer. And they want to do it right, as their website indicates:
"All Natural, NO Growth Hormones, NO growth-promoting Antibiotics, NO Animal Byproducts"
One of their specialties is jerky. As a good, unapologetic carnivore, I went in to their store to check that out! 😊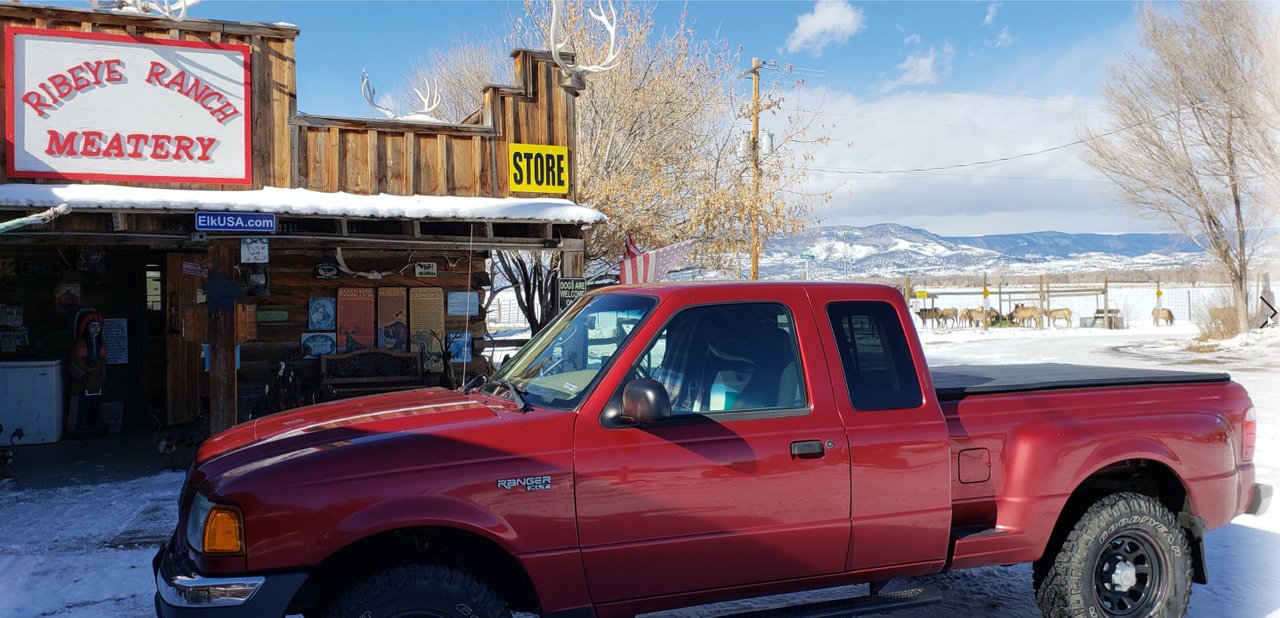 Photo: @roleerob's trusty Ford Ranger in front of Store
I came out with two packages of jerky - one of buffalo and one of elk. I will save it for treats on my travels, like tomorrow, when I am planning to do some hiking in the Canyon de Chelly National Monument in northeastern Arizona.
Before leaving, I stopped for a closer look at the elk herd. They all had ear tags, much as any other domesticated herd of animals I have seen here in the western U.S.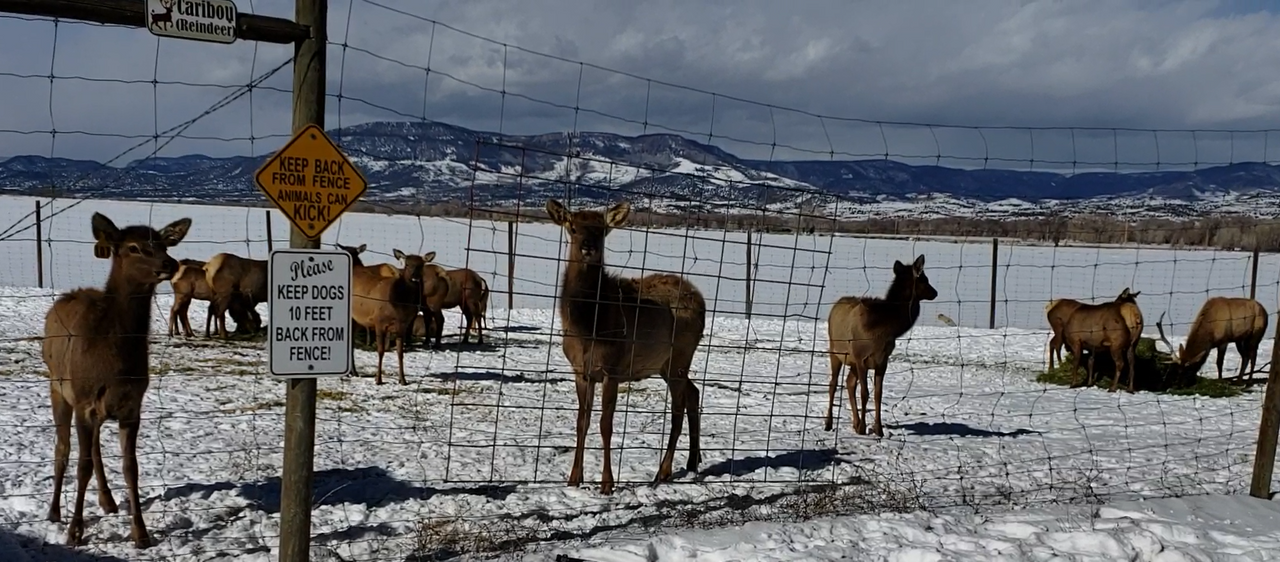 Photo: Elk Herd Close-Up
I imagine that warning is to be taken seriously, so I did not get too close, so as not to alarm them.
On my way on up into the San Juan mountains, I was soon reminded I was taking this trip in the winter, driving through a major snowstorm, before reaching my destination tonight.
Before closing then, here is a nice picture of this beautiful ranch in the summer time, nestled in this high mountain valley near the headwaters of the Rio Grande river.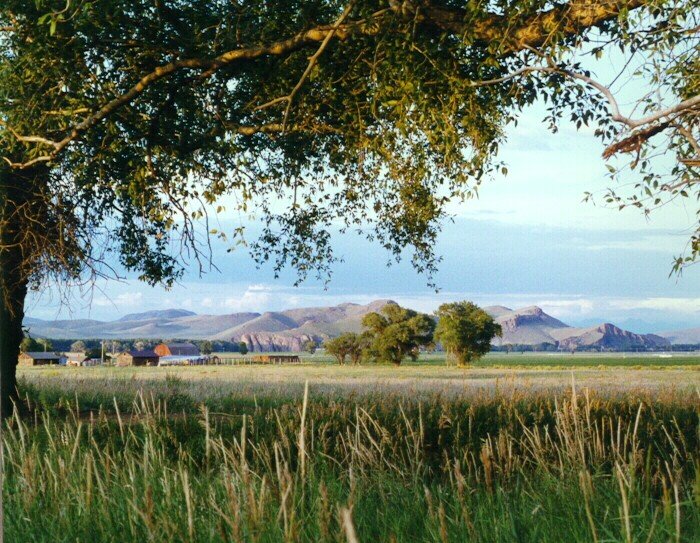 Source: ElkUSA website
The Rio Grande is the famous river that separates Texas from Mexico. But ... It doesn't start there. Nor does it start in New Mexico. It starts here on the southern flank of the spectacular San Juan mountains in southwestern Colorado.

Closing


All things considered, a pleasant start to "@roleerob's excellent adventure!" Thanks for going along with me, dear reader. I'd love to hear any feedback you may be inspired to provide.
Until "next time," all the best to you for a better tomorrow, as we all work together to build our Steem Community! 👍 😊
Respectfully,
Steemian @ roleerob
Posted using SteemPeak and "immutably enshrined in the blockchain" on Monday, 21 January 2019!
---
"R2R" Note: My "shorthand" way of referring to what I first wrote about in my Reflections: My "Road to Recovery" Trip post. "Road to Recovery" <=> "R2R" ... 😉

Image sources, unless otherwise noted: My trusty smartphone!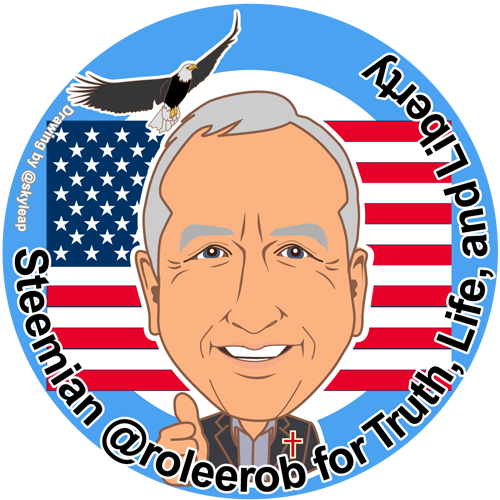 This account is protected by @dustsweeper