Day Thirteen: Of all of the items on "my list" for this journey, seeing Crater Lake was at or near the top. It is the only National Park in the western United States I have never seen. As much as I had read about its remarkably blue waters and all the details of its formation, my anticipation level was high.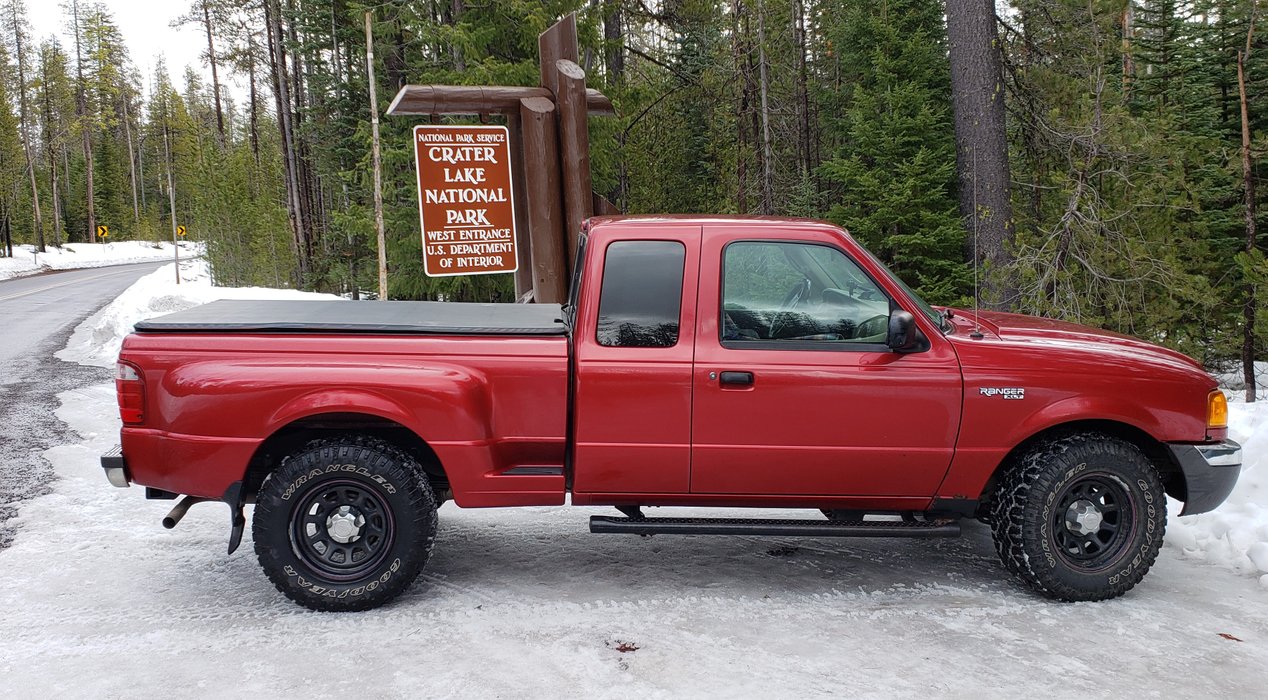 Photo: @roleerob was here! Almost ...
The only problem was the timing of my visit - the "dead of winter." While I have been joking about that the last few days, down along the Pacific Coast of California, here I knew it would be serious business.
As we can see, I made it to the West Entrance. What is that white stuff?
Let's find out ...

Crater Lake National Park
Crater Lake National Park preserves the wonder of the deepest lake in the United States - the 9th deepest in the world. It is one of America's oldest national parks and was formed May 22, 1902.
Having spent the night in Grants Pass, Oregon, I was southwest of Crater Lake. To reach it, I drove northeast on Hwy 62E, which is also referred to as the Rogue-Umpqua Scenic Byway.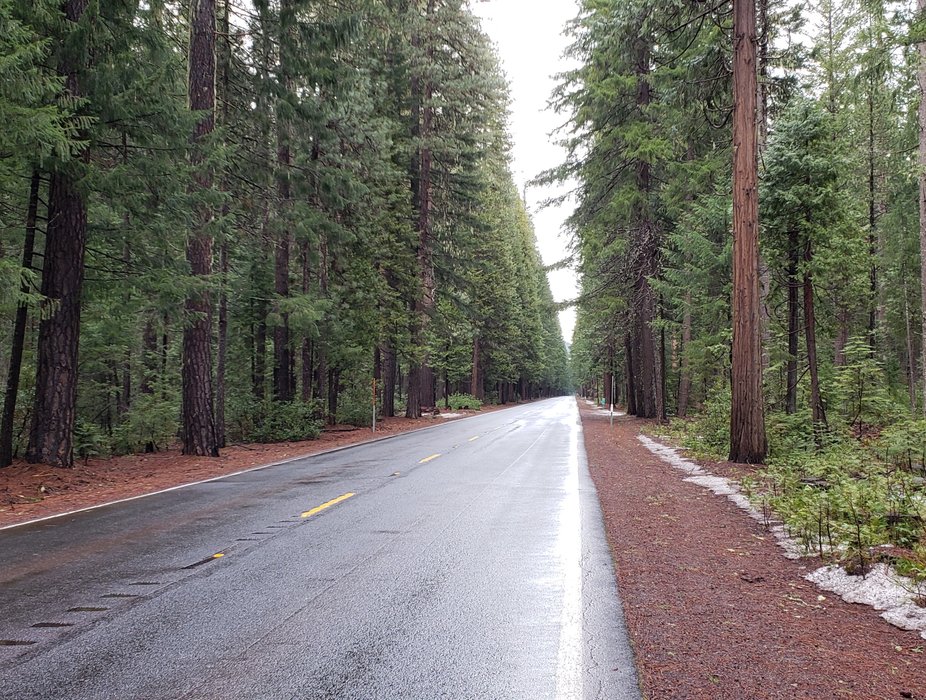 Photo: Approaching Crater Lake on Rogue-Umpqua Scenic Byway
As we can see, it is a beautiful stretch of highway. Like driving down a green hallway, with the branches almost touching across the road at times overhead.
The dark, drizzly gray of the morning in Grants Pass was giving way to increasingly lighter shades of gray as I was approaching Crater Lake. My hopes were rising that I was still going to be able to see it.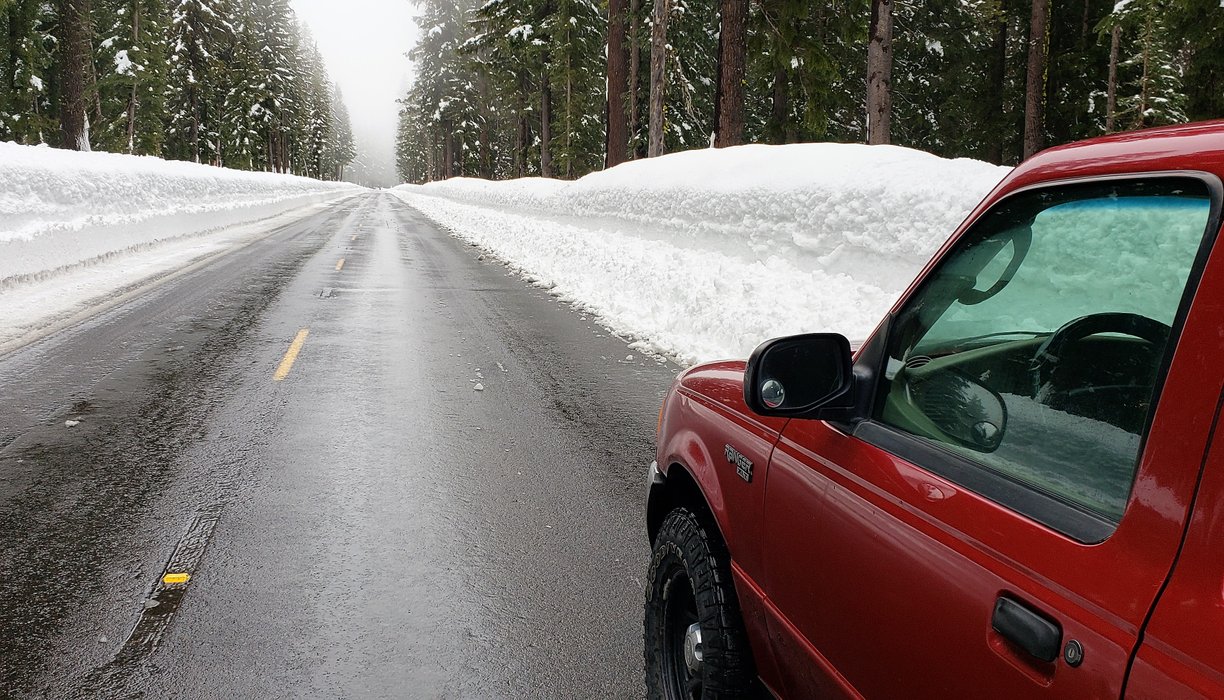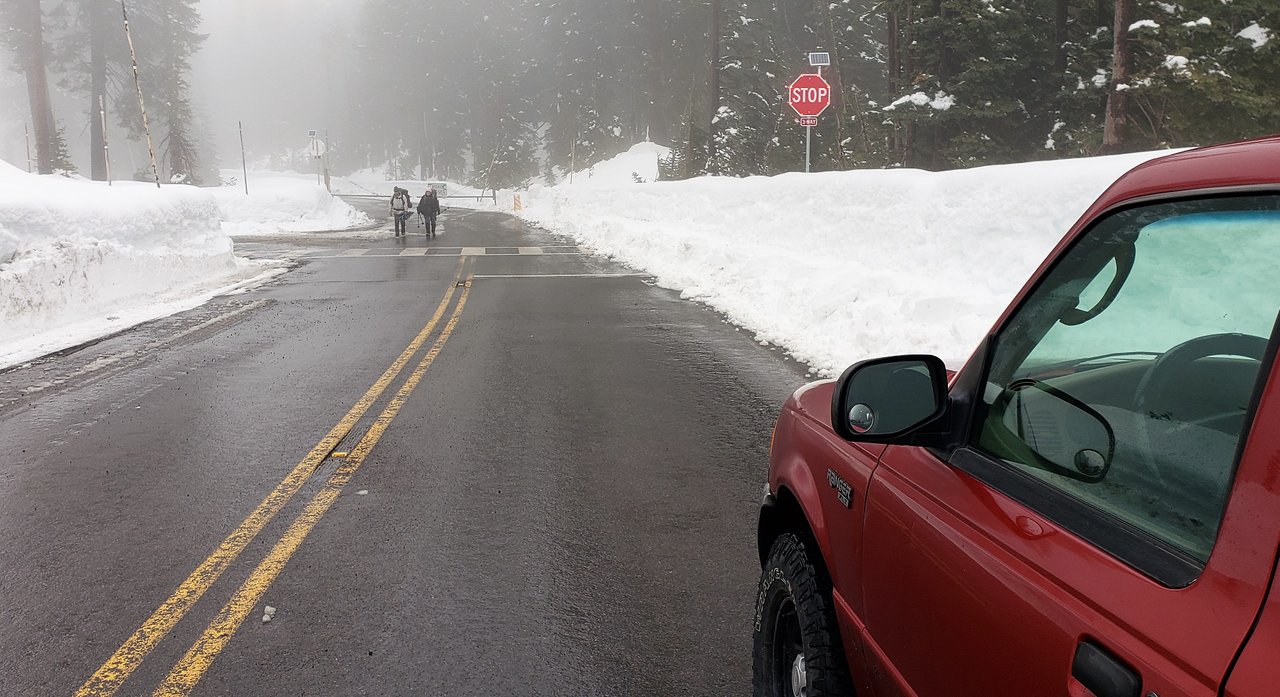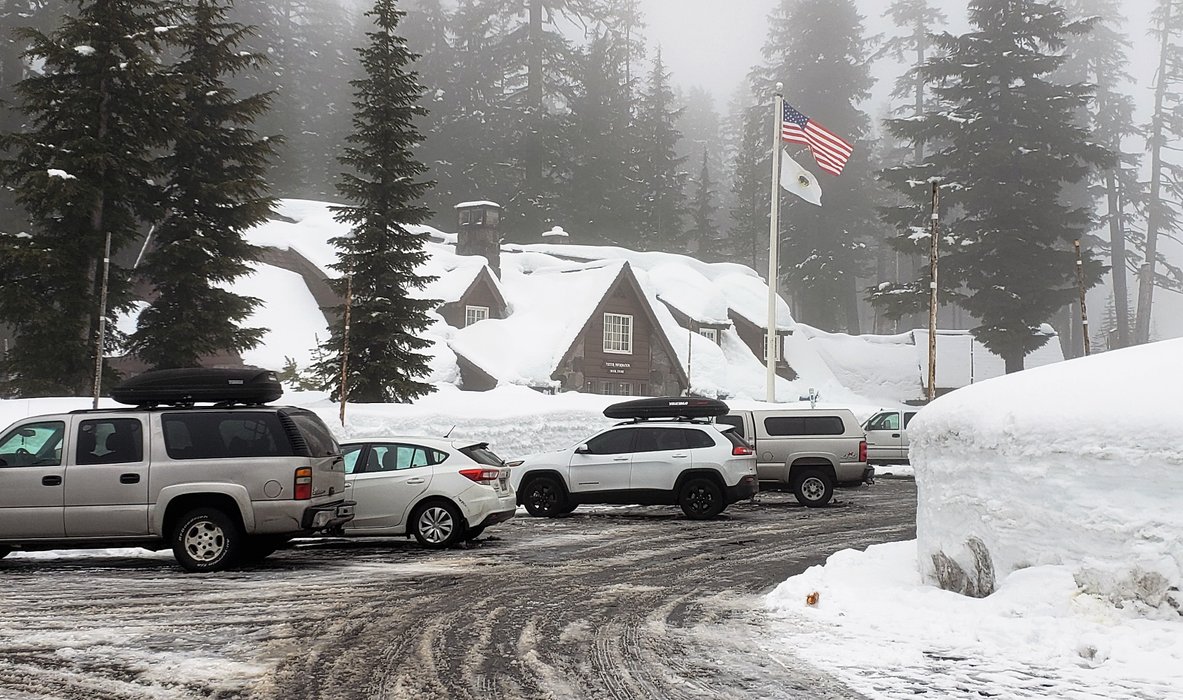 Photo: Snow Steadily Deepens up to Steel Visitor Center
Steadily climbing up the side of the volcano, in which Crater Lake lies, the snow got deeper and deeper. It was over the top of my truck, when the guard at the entrance to the Visitor Center said the road to the rim had been closed due to the heavy snowfall through the previous night.
Great! The same storm system that had caused my visit to Redwoods National Park to be less than "optimum" was also responsible for burying Crater Lake under enough snow I couldn't see it at all. 😞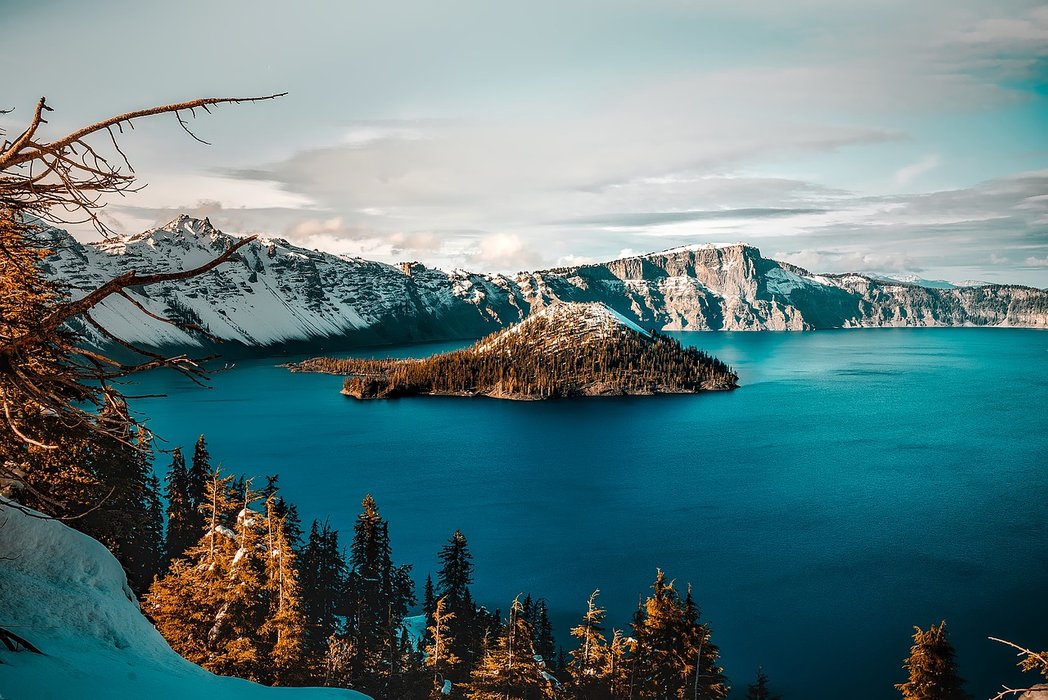 What causes people to almost universally respond in awe the first time they experience Crater Lake is the incredible blueness of the water. Under the right conditions, this impression might even be enhanced in the winter time.
Above you see a picture of what might have been. Key word: Might ...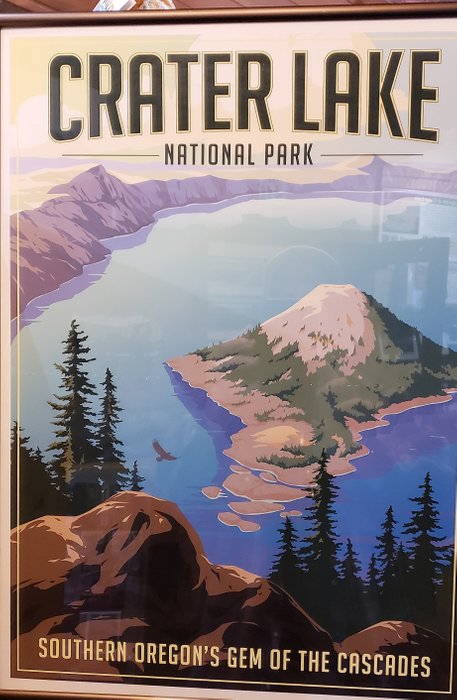 Photo: Closest @roleerob got. Picture on Brochure in Visitors Center
So ... Very close. Another 1,000 feet up to the rim of the caldera and I would've been able to see it. Although, in addition to the snow, there was heavy cloud cover and fog. It was just not meant to be for @roleerob on 2 Feb 2019 ...
Before leaving, I gathered info for both a hoped for future trip and to help anyone else who might read this and gather some tips for their attempt. Should they also "go for it" in the middle of winter ...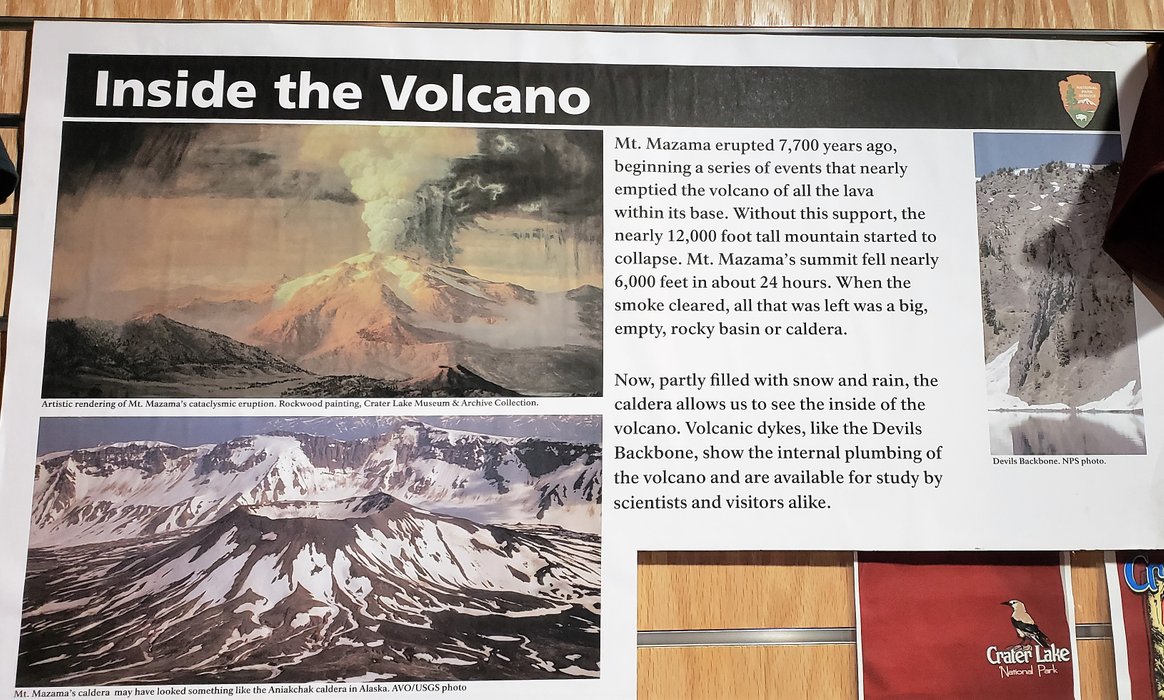 Photo: Story of Crater Lake Formation
First, the lake was formed by the collapse of a massive volcano in on itself. There is a great little 22-minute video they play for visitors, which does a great job of explaining and illustrating this.
This resulting caldera slowly filled with melted snow and rain. The remarkable purity of the water is the result of there being neither an inlet nor outlet from the lake. And the lake holds 5 trillion gallons (19 trillion liters) of this wonderfully pure water!
Both this remarkable purity and its depth lead to its internationally famous blue color.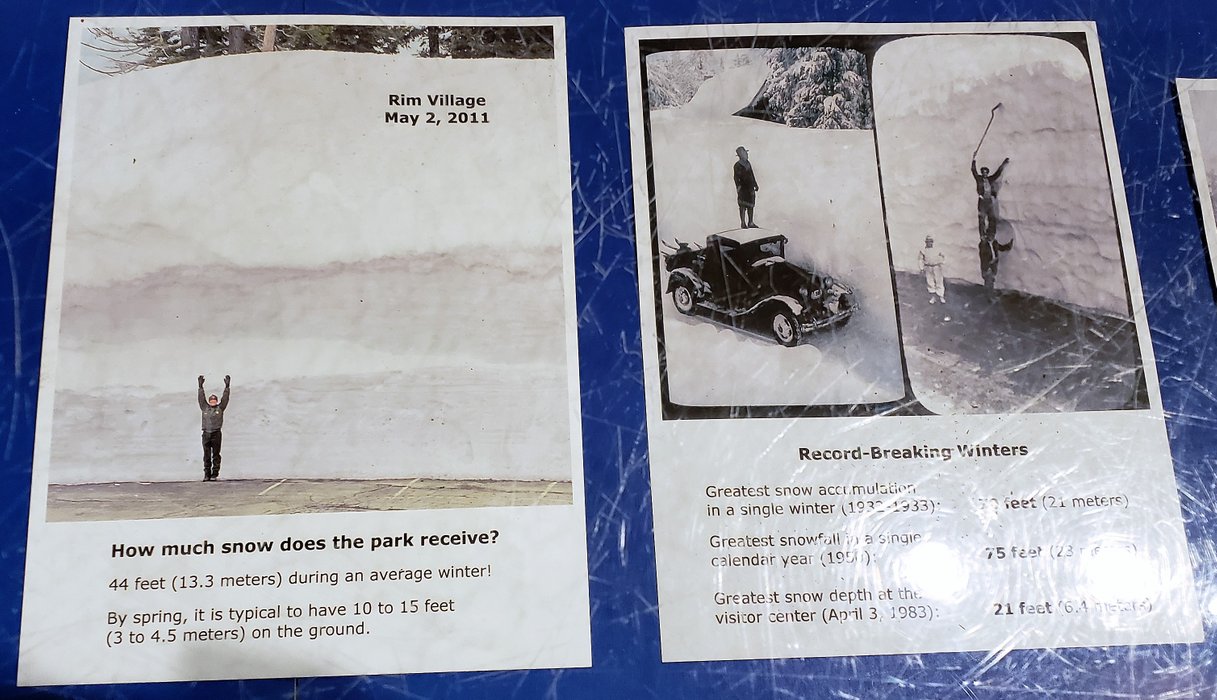 Photo: Crater Lake get LOTS of Snow!
If I thought for a minute today was just an unfortunate coincidence and that normally Crater Lake is open most of the winter, well ... Talking to the Aide at the Visitor Center and having him show me these pictures got that straightened out.
Crater Lake averages 44 feet of snow per year. Recent winters have been less than that, but still it snows a lot up here!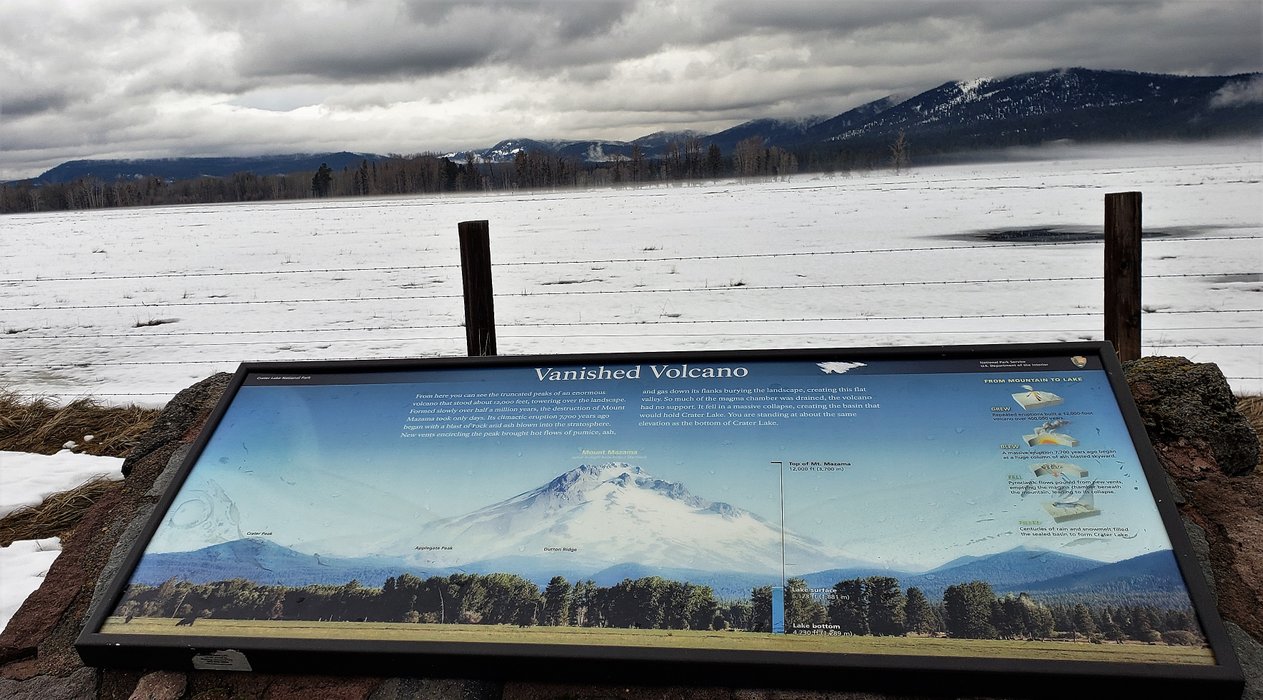 Photo: Looking North to Crater Lake
Once out of the National Park and back out on Hwy 62E, I stopped at this viewing point and looked back up from where I had just descended down the mountain. Hmmm. What's the problem? 😉
Just not my day ...
---
Closing with a tip for those who may come in the winter. Knowing how many people might be disappointed about not being able to see the lake, the Rangers have made provisions for Ranger-led snowshoe hikes.
No experience necessary and they provide the snowshoes at no charge! You provide the conditioning to be able to make the climb and the enthusiasm!
Here is a link with more details. They highly recommend that you make reservations in advance.
Hope this is of help to someone!

Postscript for Day Thirteen


Weather strikes again! Missed by one day ...
At least this time, it was a little more understandable / reasonable. I am truly back to being in the middle of winter and this lake is way up high in altitude.
The outside of the caldera holding Crater Lake is a key watershed for this area. Here we see some pasture being supplied water coming down from the mountain holding Crater Lake.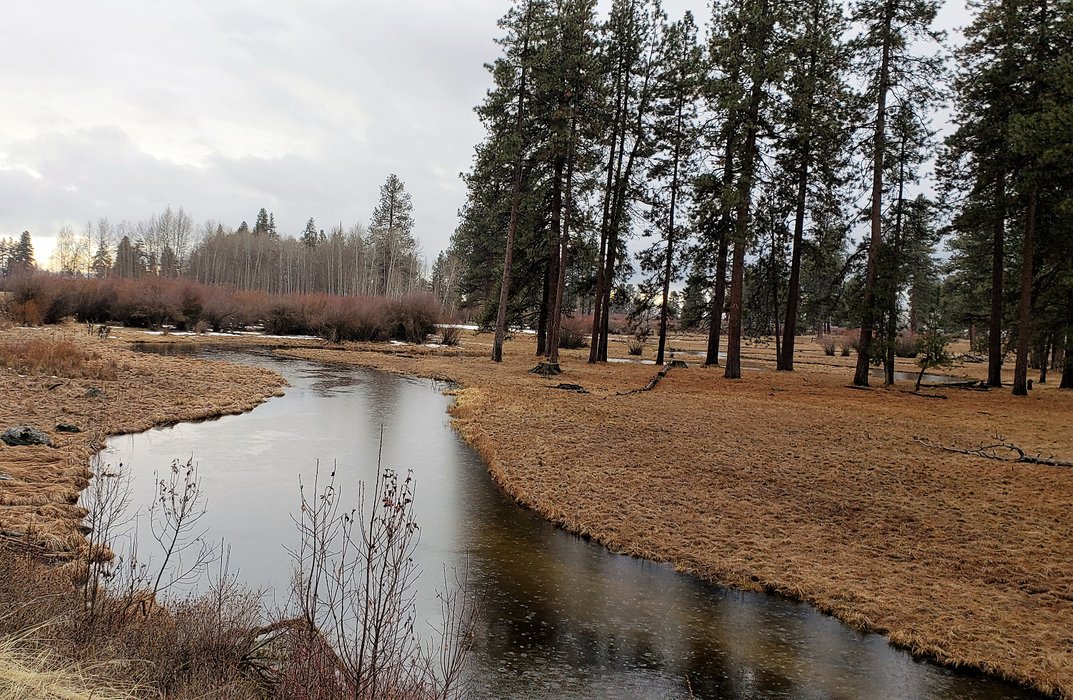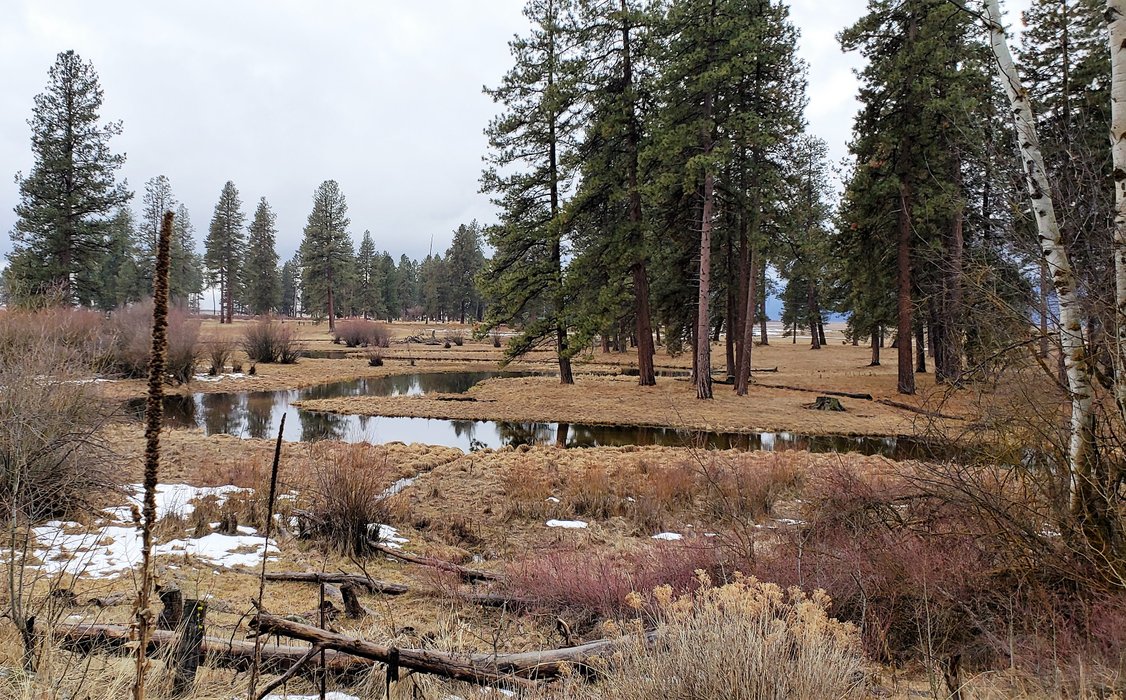 Photo: Ranch Country just Southeast of Crater Lake
Snow from the outside of the Crater Lake caldera supplies the headwaters of both the Rogue and the Klamath rivers. I crossed the Klamath River yesterday, where it empties into the Pacific Ocean just north of Redwoods National Park!

Closing


Well, honestly not the best of days in "@roleerob's excellent adventure." But, thanks for going along with me anyway, dear reader. I do have one "surprise" post, which I hope to get out in the morning, about something I experienced on the way up to Crater Lake.
As always, I'd love to hear any feedback you may be inspired to provide.
Until "next time," all the best to you for a better tomorrow, as we all work together to build our Steem Community! 👍 😊
Respectfully,
Steemian @roleerob
Posted using SteemPeak and "immutably enshrined in the blockchain" on Saturday, 2 February 2019!
---
"R2R" Note: My "shorthand" way of referring to what I first wrote about in my Reflections: My "Road to Recovery" Trip post. "Road to Recovery" <=> "R2R" ... 😉

Image sources, unless otherwise noted: My trusty smartphone!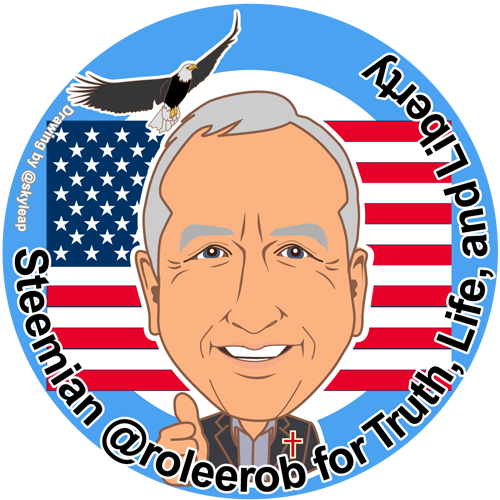 If you liked this post, you might enjoy others in my "Road to Recovery" Travelogue series:
This account is protected by @dustsweeper