Day Twenty Four: Life has a way of changing the best laid plans. Such was the case resulting in this post. With a family member unable to meet the original schedule for a visit, I went to them instead.
To get to them resulted in a trip up through the central part of the panhandle of Idaho to the southern end of one of the most beautiful lakes in the country - Lake Couer 'd Alene. And the historic little town nestled there along the banks of the St. Joe River - Saint Maries, Idaho.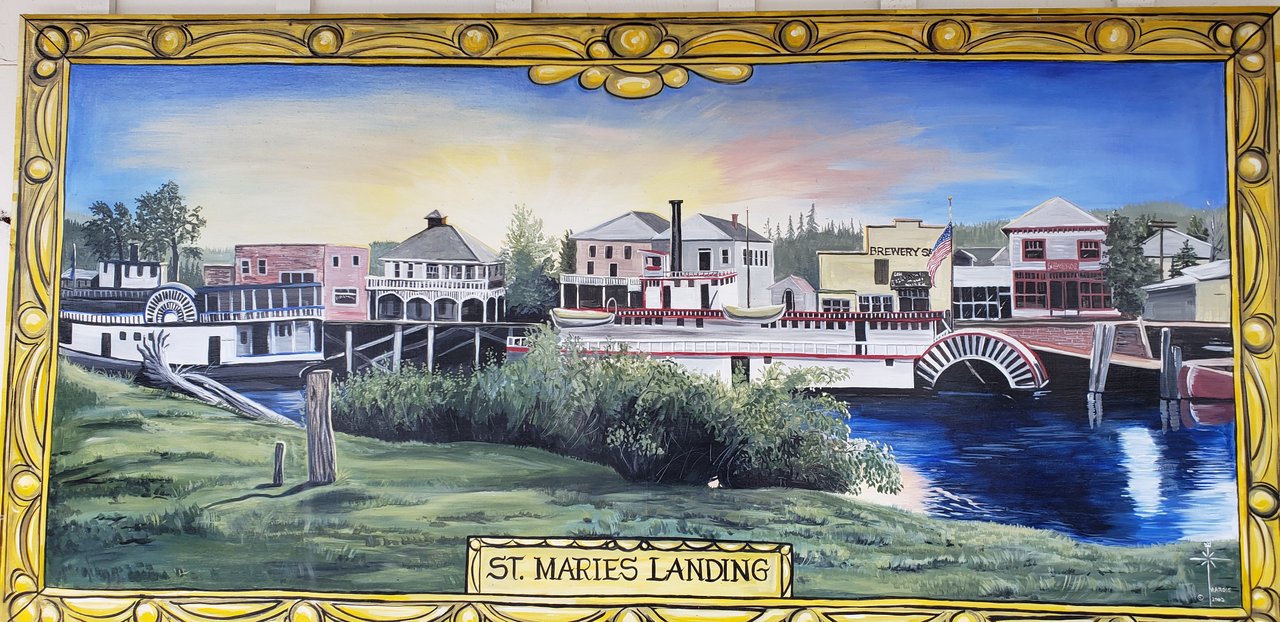 Photo: Mural in the Little Town of Saint Maries, Idaho
Compared to several parts of my "adventure," this trip was a relatively short one - all through rain and snow ... 😞 I think you will still enjoy a wintery look at this beautiful part of our great country - on another trip down "the road less traveled" ...
Saint Maries, Idaho


Saint Maries, Idaho - "the hidden jewel of the Gem State" - got its start in 1889, when a sawmill was built there at the confluence of the Saint Maries and St. Joe Rivers.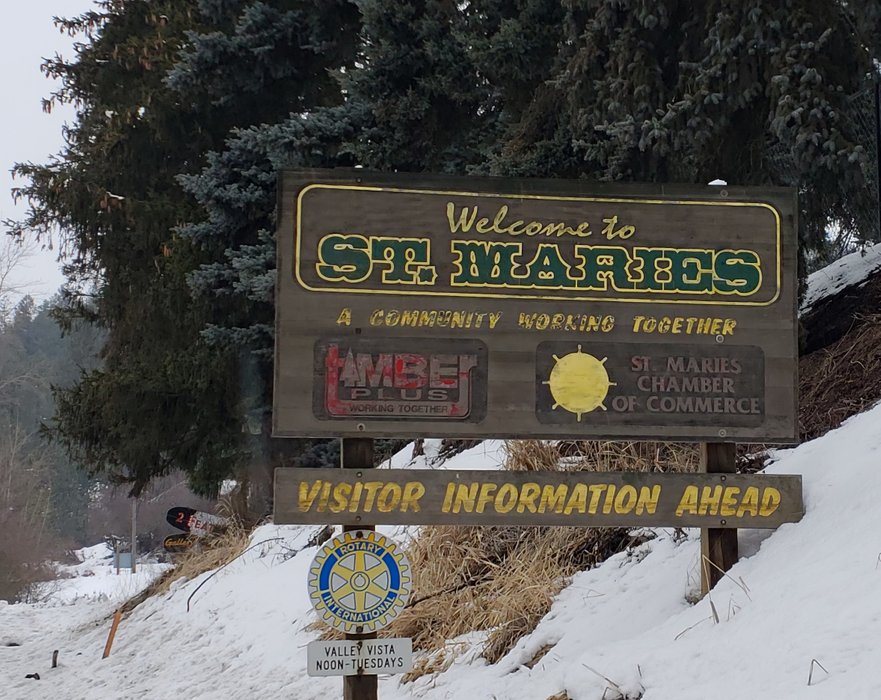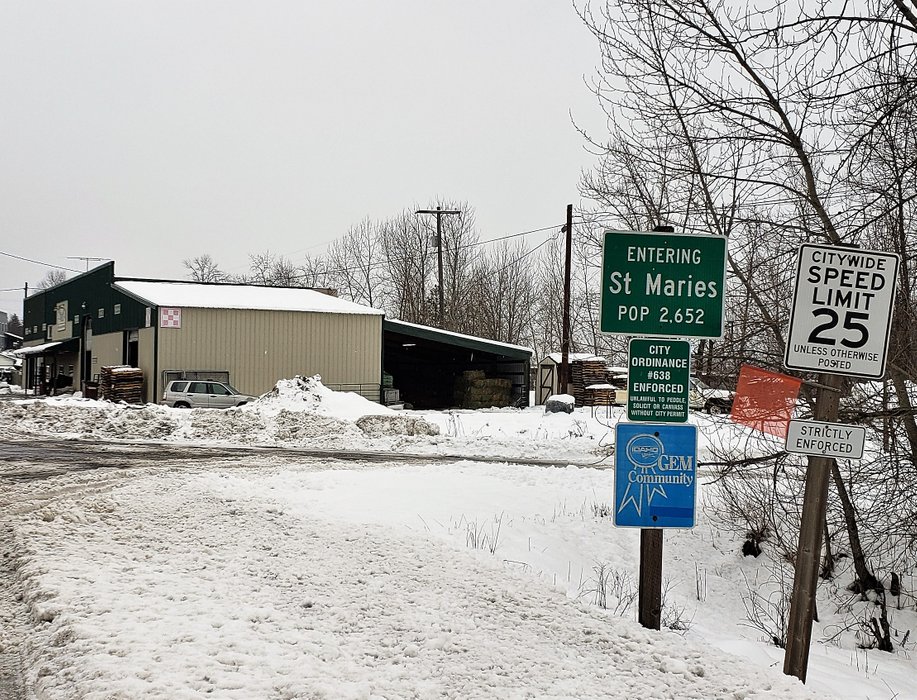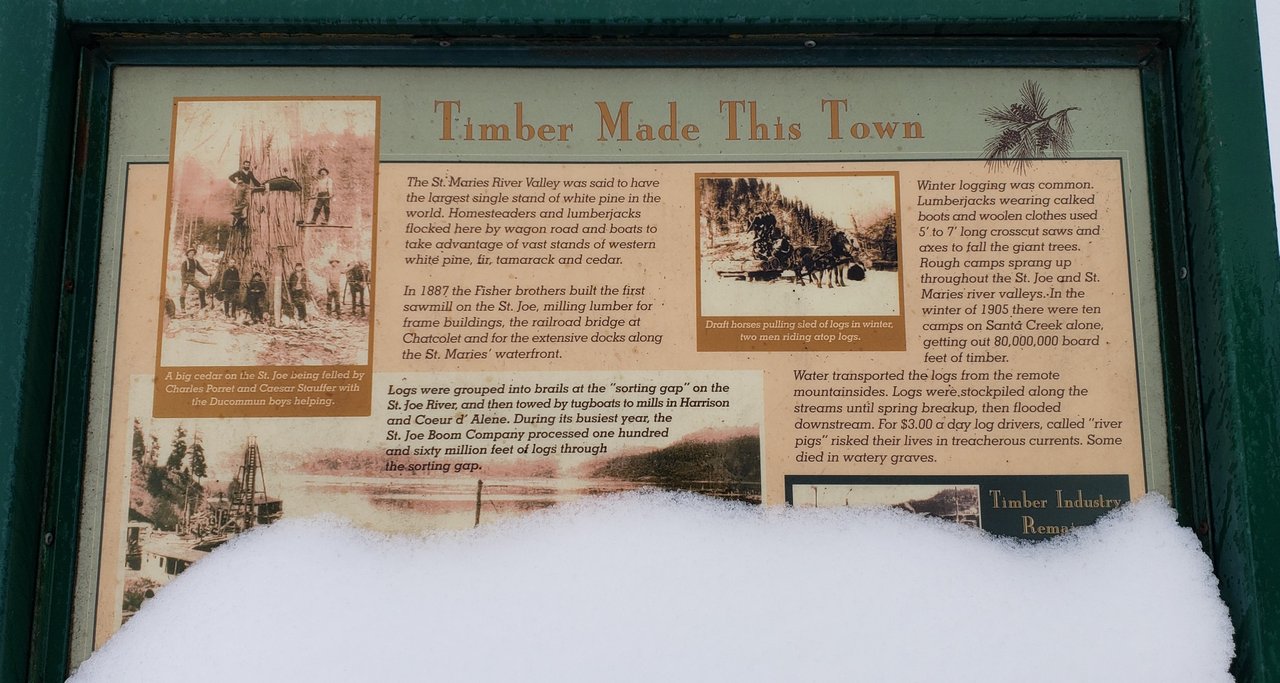 Photo: Little Saint Maries started as a Timber Town
Note the reference to the largest stand of white pine in the world all through this part of the country, which I will be showing you some of in this post.
In 1913, it was officially established when Benewah County was formed and the town of Saint Maries became the County Seat.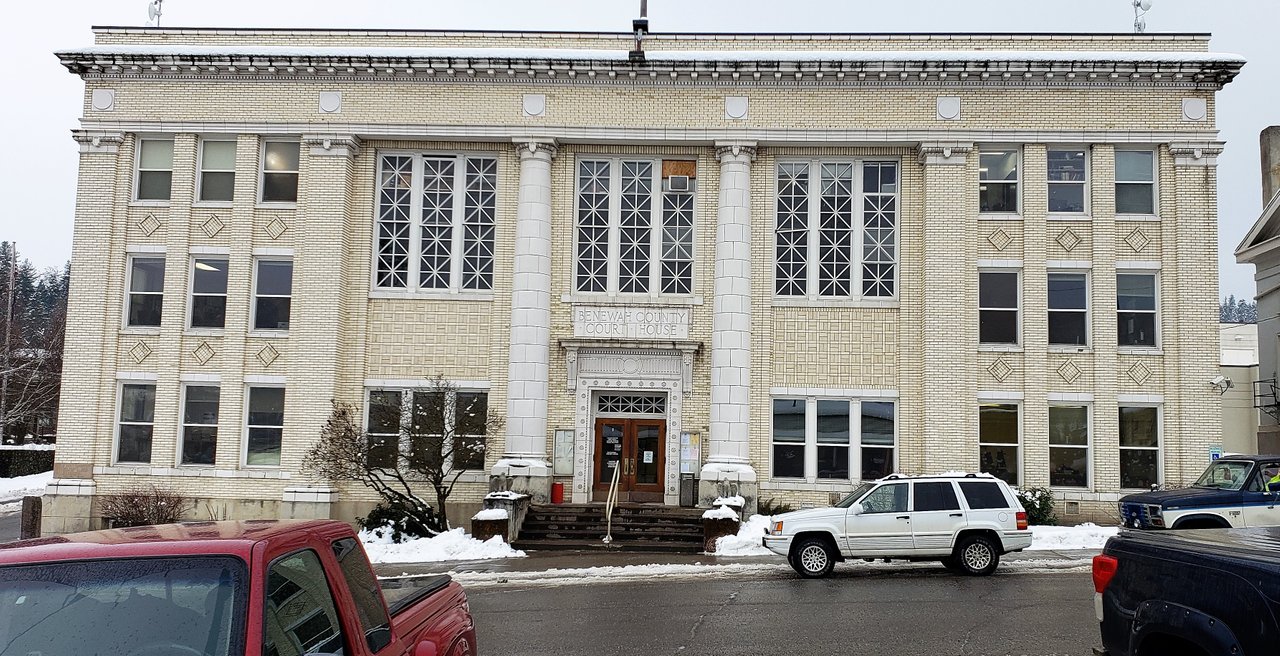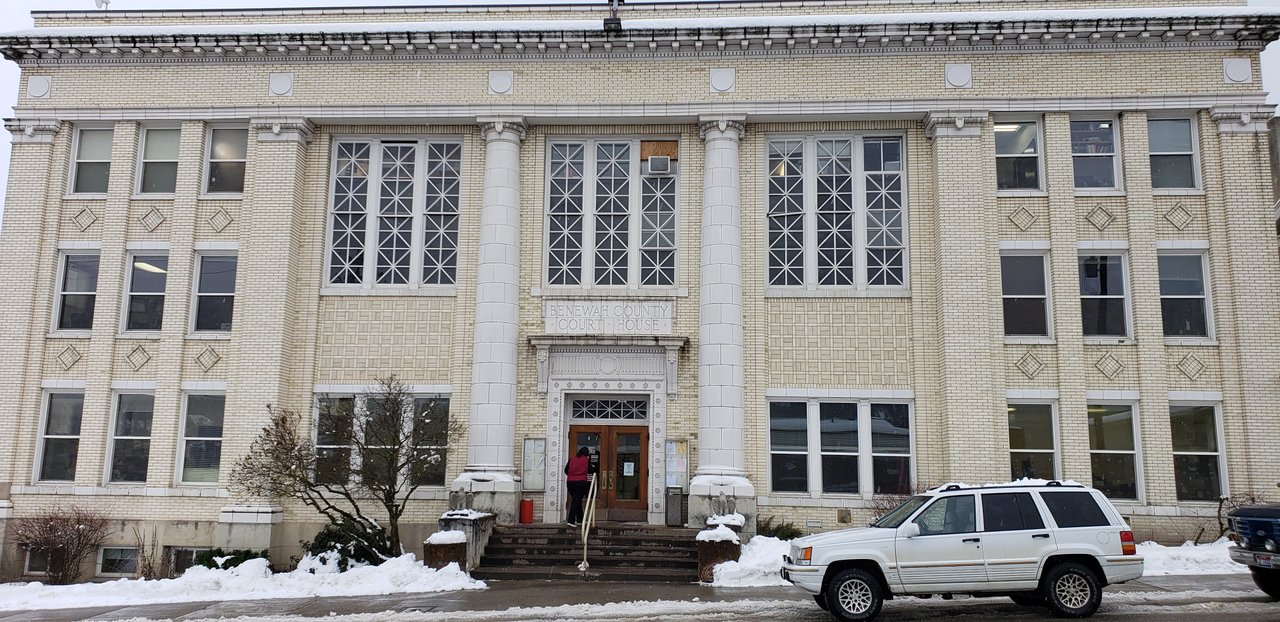 Photo: @roleerob was here! Benewah County, Idaho Courthouse
According to the cornerstone, this building was built in 1924. While not quite as impressive as some seen on my "journey," I still wanted to capture it "for the record."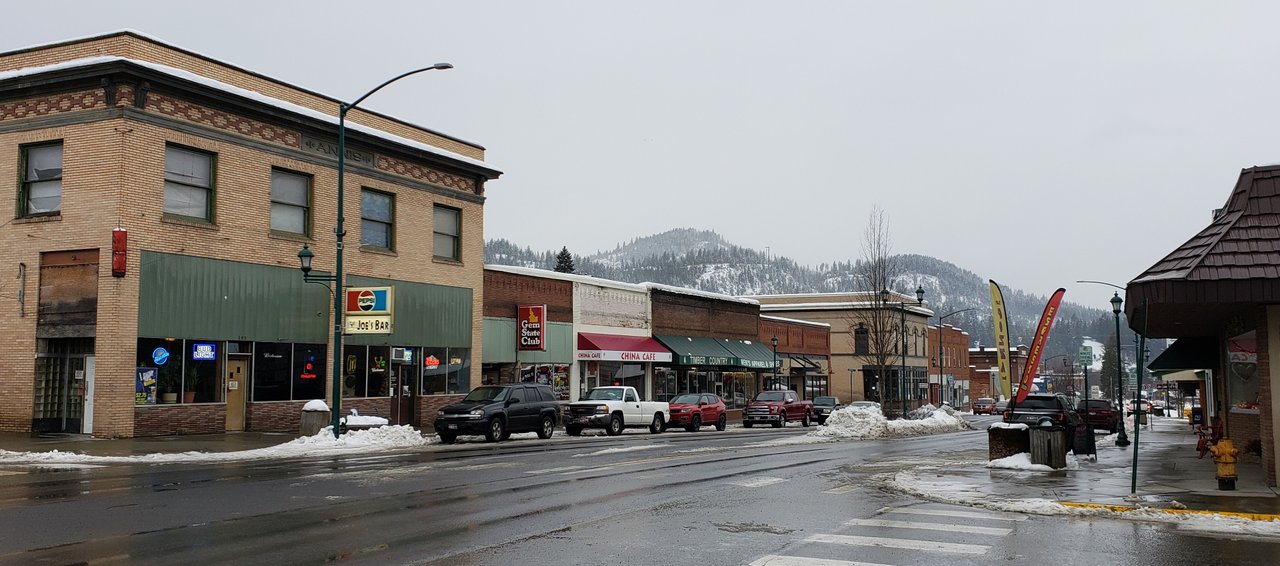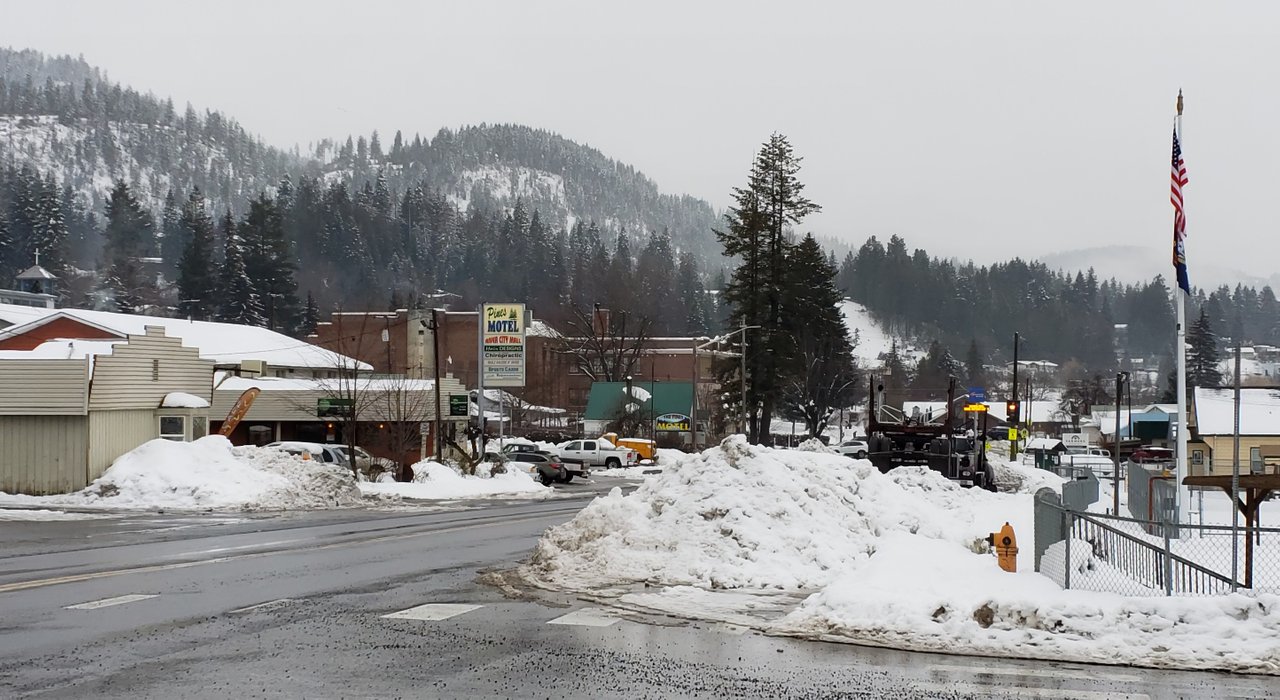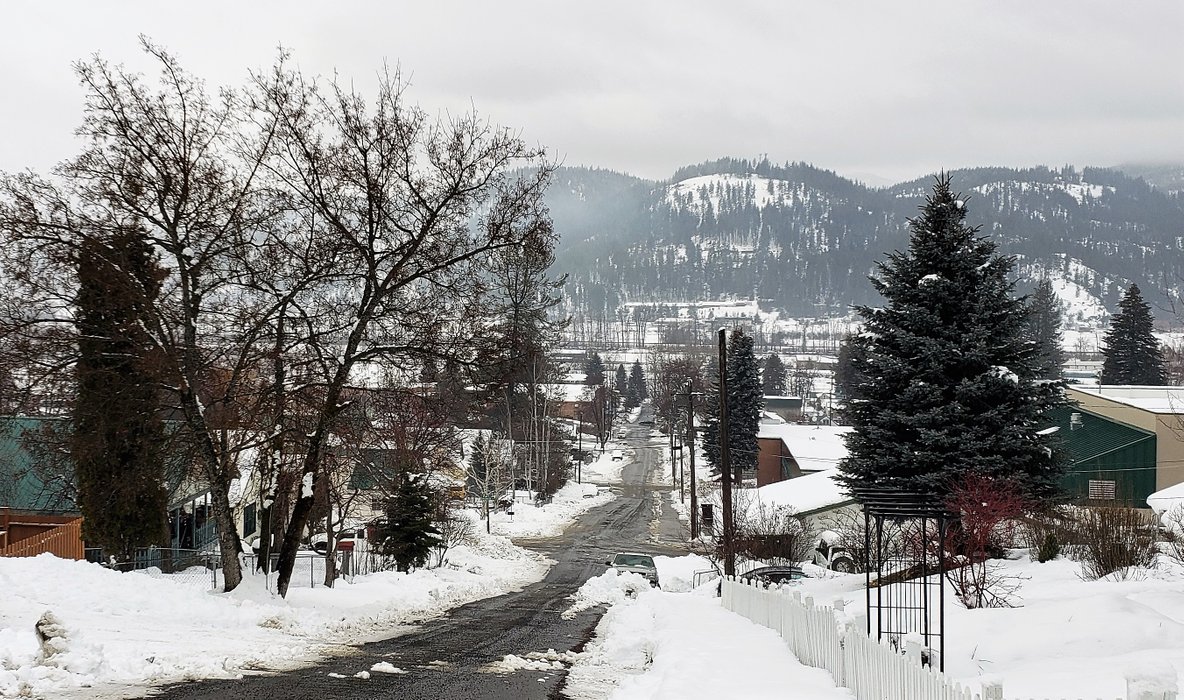 Photo: The Town of Saint Maries
While a dreary winter day, dear reader, this last picture shows the setting of the town along the southern banks of the St. Joe River. In the Lake Couer 'd Alene section of this post, I have made reference to a wonderful day cruise one can take down the lake and part way up this river.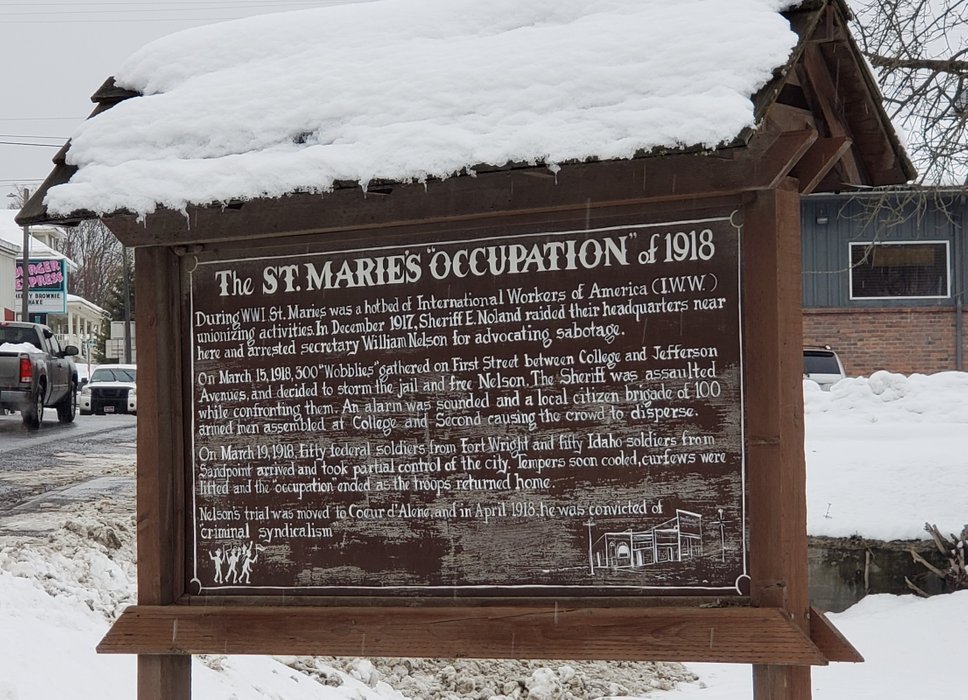 Photo: Some History of Saint Maries
It was surprising to me to read about this local chapter of America's labor union movement. I also really liked reading about the "Mullan Road."
My long-time readers may be reminded of a post I wrote last summer, about my trip to Fort Benton, Montana(my first "travelogue" post!), which is where this sign indicates this road began. Note this enormous effort began before the Civil War and likely was a direct result of the desire to follow-up on the discoveries of the Lewis and Clark Expedition I wrote about a few days ago.
---
While the town itself definitely has some interesting aspects to it, the real attraction for most would be all of the spectacular surrounding countryside. Here is a link to many of the activities in the area.
Just keep in mind, like many of the places visited on my "adventure," you will have to want to come to Saint Maries, Idaho, as it is not on the way to anywhere! 😉
Lake Couer 'd Alene


This lake is one of the most beautiful in the United States, but most people experience it along the northern shores a long way from Saint Maries. Interstate 90 runs along the lake's northern shores. This major federal highway connects Spokane, Washington with Missoula, Montana - on its way to Seattle.

As you can see, this is a big lake!
In introducing you to this spectacular lake, I have intentionally chosen this view which is looking south. Way down on the horizon, at the top of this picture, is the area in which you find the little town of Saint Maries, Idaho.
In the bottom of this photo, you see the famous Couer 'd Alene Resort. From this resort, you can take a wonderful cruise down the entire length of this beautiful lake. You end up going by the town of Saint Maries as you travel a little ways up the St. Joe River.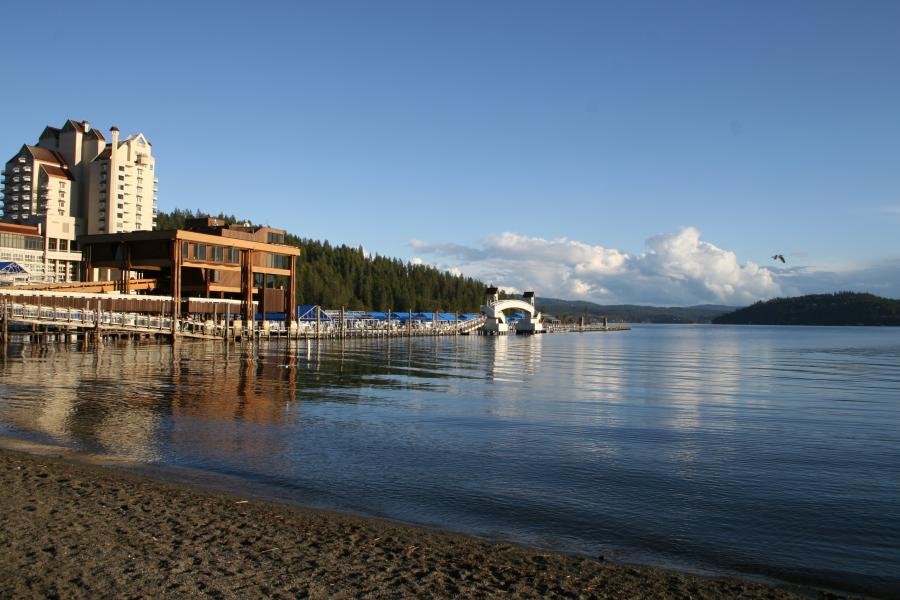 If you are ever in this area and all you have time for is visiting the town of Couer 'd Alene, you'll be glad you did!
Route Along Idaho Highway 3


The day started leaving Lewiston, Idaho and heading up the Clearwater River. Not too long after, to get to Saint Maries, you need to turn off and head up the middle of the panhandle of Idaho on State Highway 3.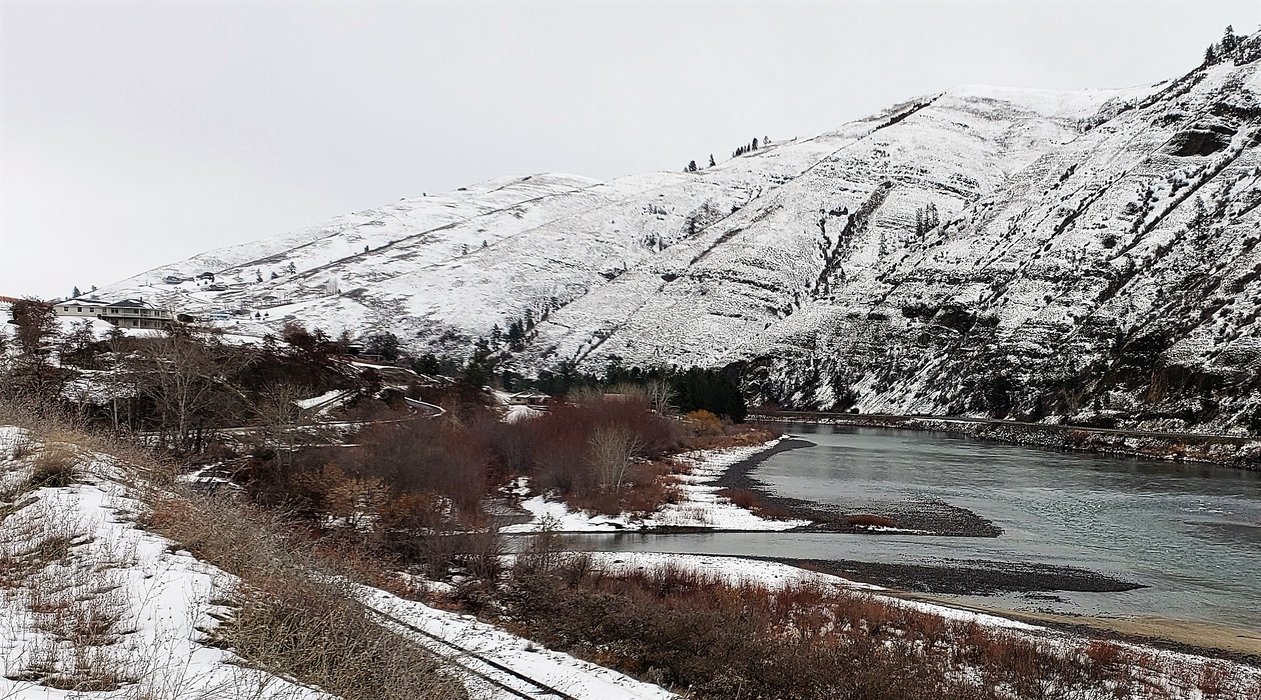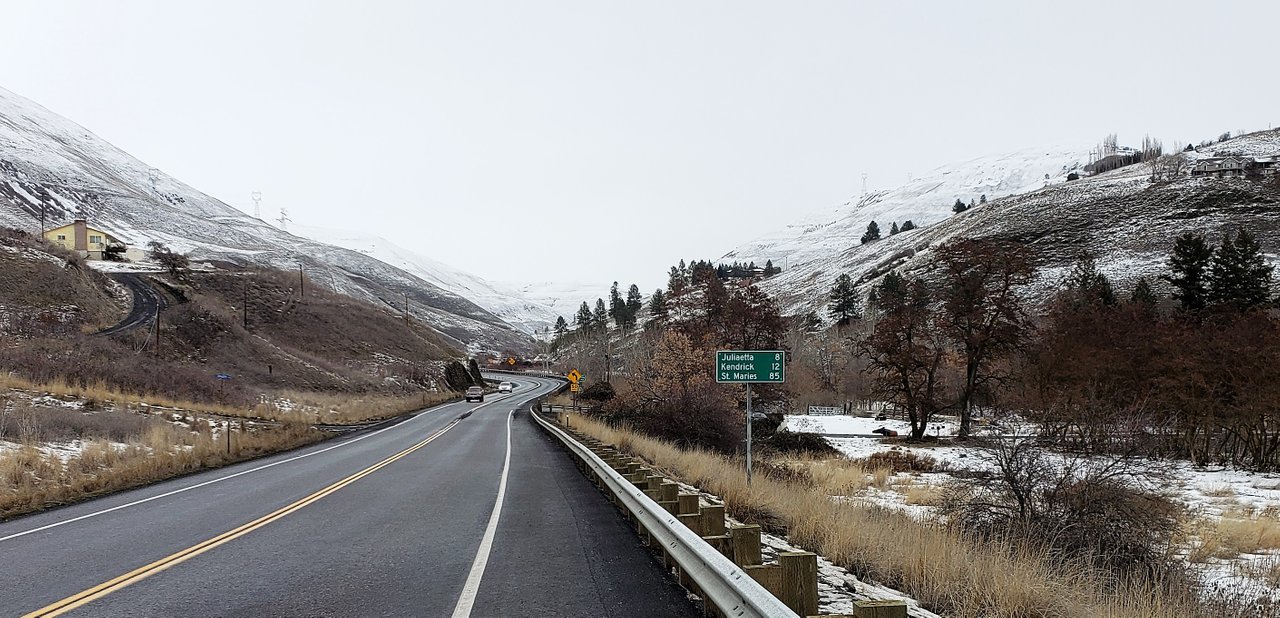 Photos: Leaving Clearwater River for Idaho Hwy 3
In the photos above, you see Potlatch Creek flowing into the Clearwater River, at the point where Idaho State Highway 3 turns off U.S. Highway 12 and heads north.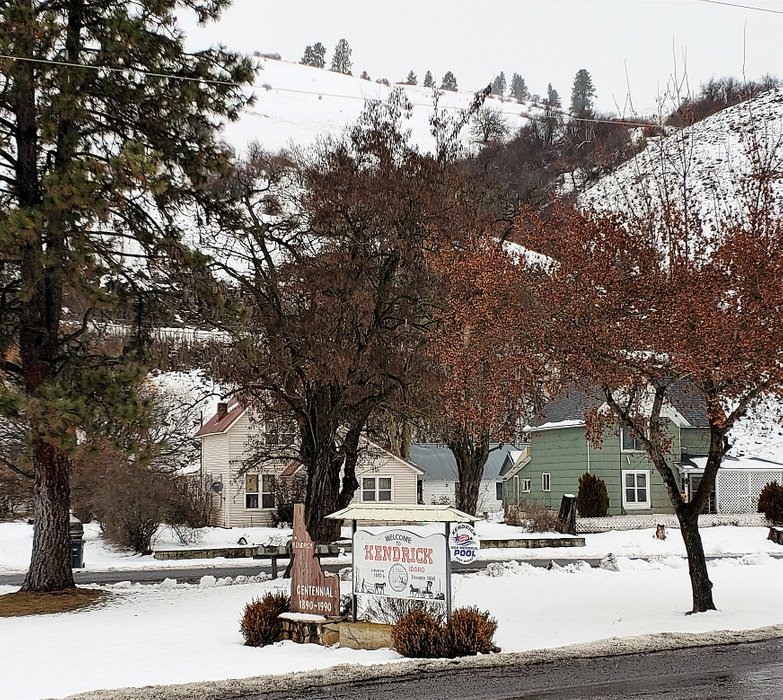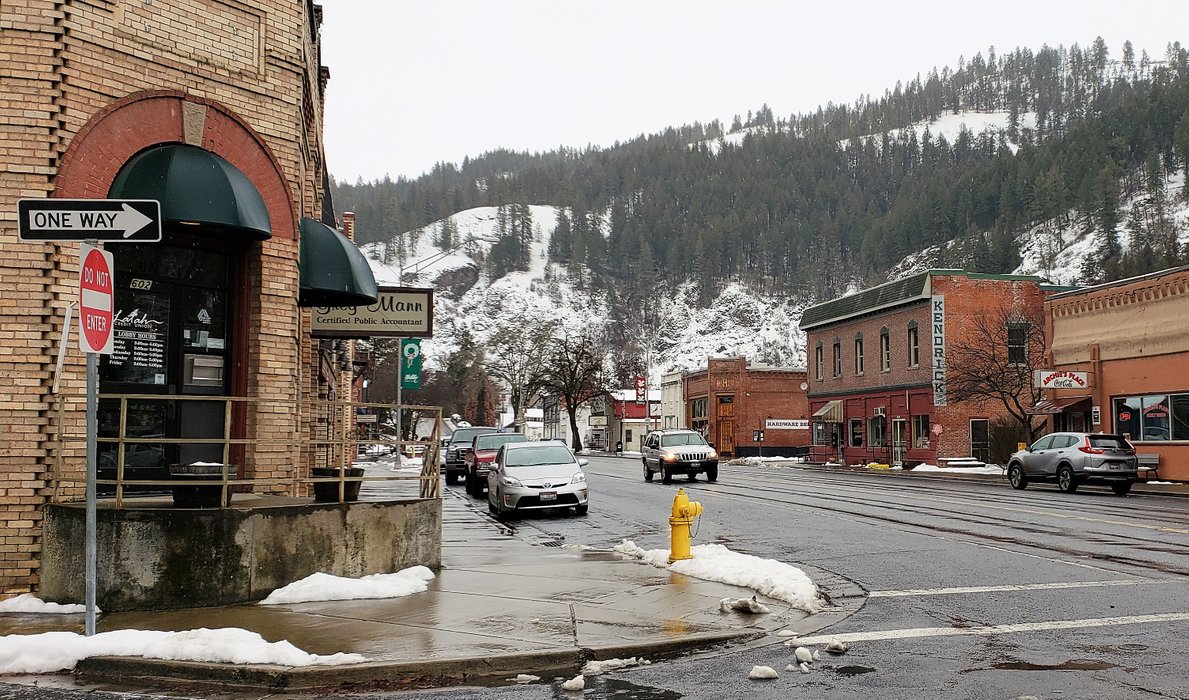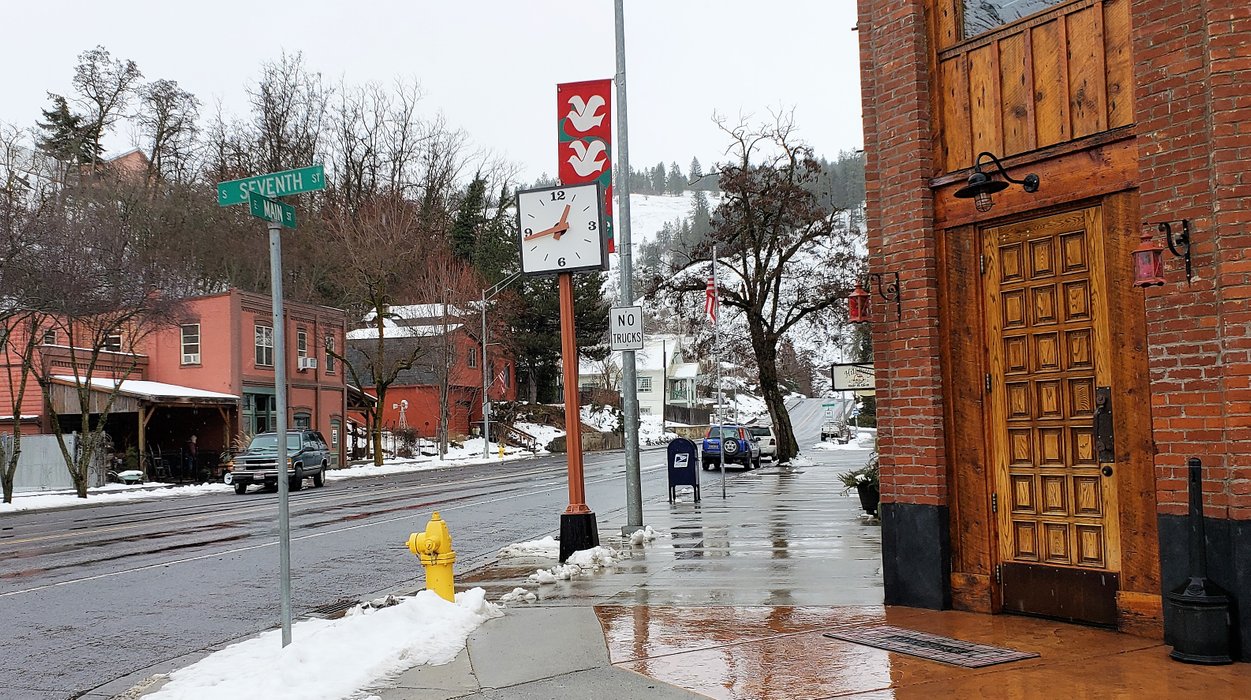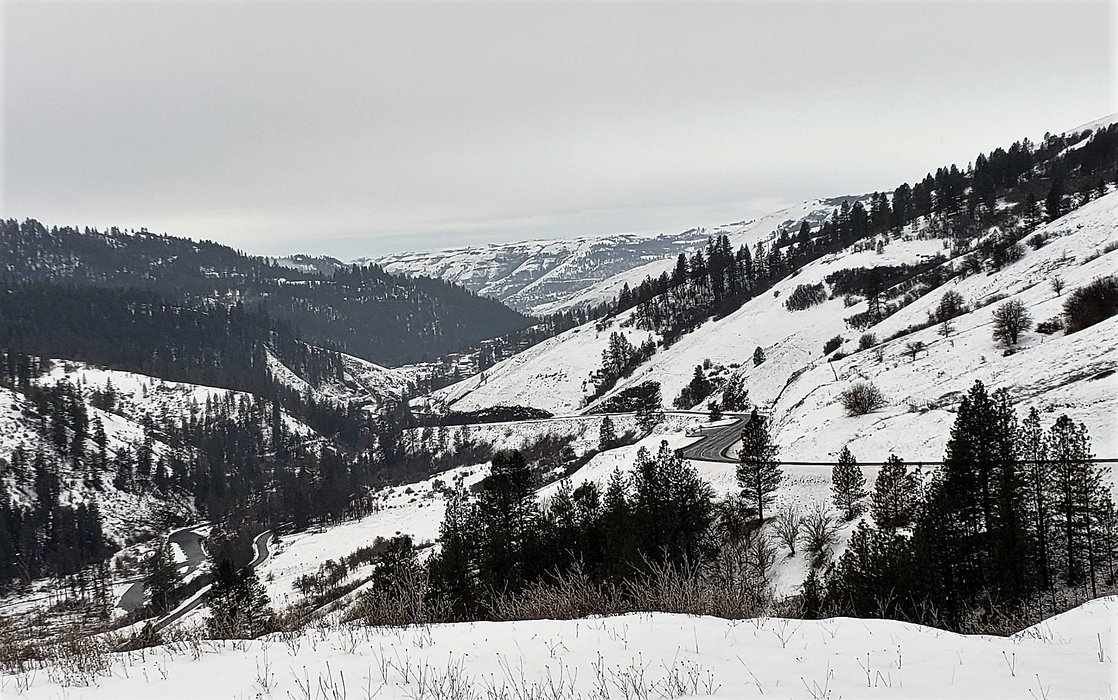 Photo: Town of Kendrick, Idaho
Along this highway, you drive through many small towns. I mean really small towns, most of which have fewer than 1,000 people in them. They all have a common history - this region has huge forests, so they all started as timber towns.
Most of them, as we see above in Kendrick, started before 1900. As shown in the last photo, once leaving Kendrick, there was a steep climb up out of the canyon to the heavily forested countryside higher up and going north.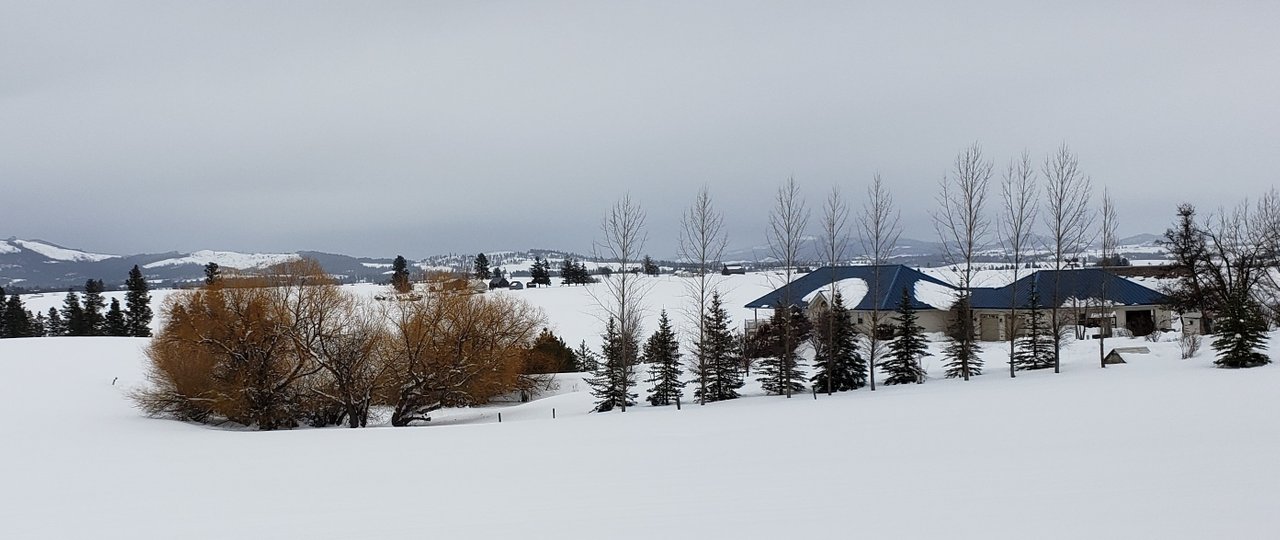 Photo: Homes Along Idaho Hwy 3
While forestry is the principal business, this country is desirable to many who like to live in far-out-of-the-way places. Here we see a number of farms which have been cleared out of the forest. Many of them appeared to be newer homes, built recently.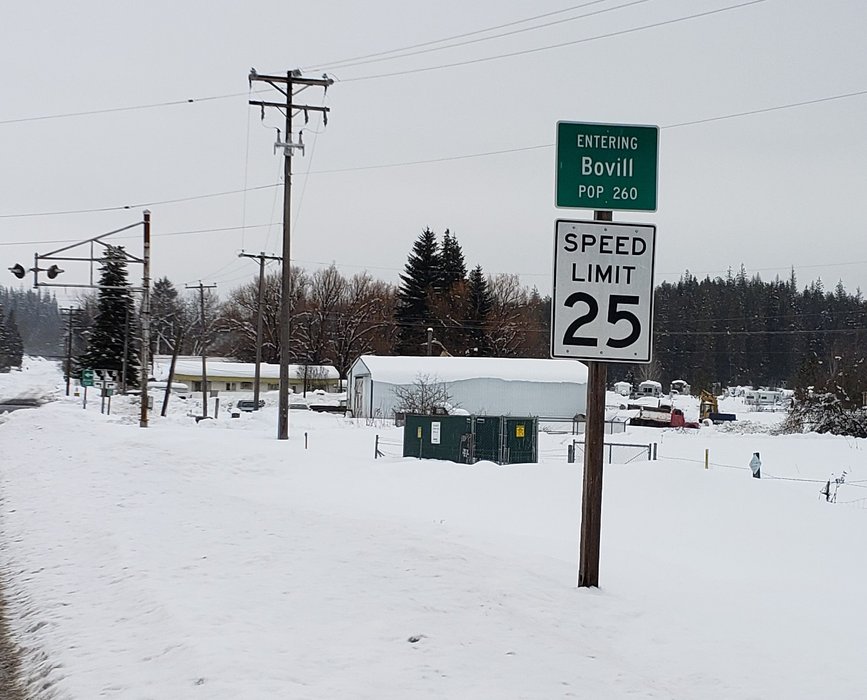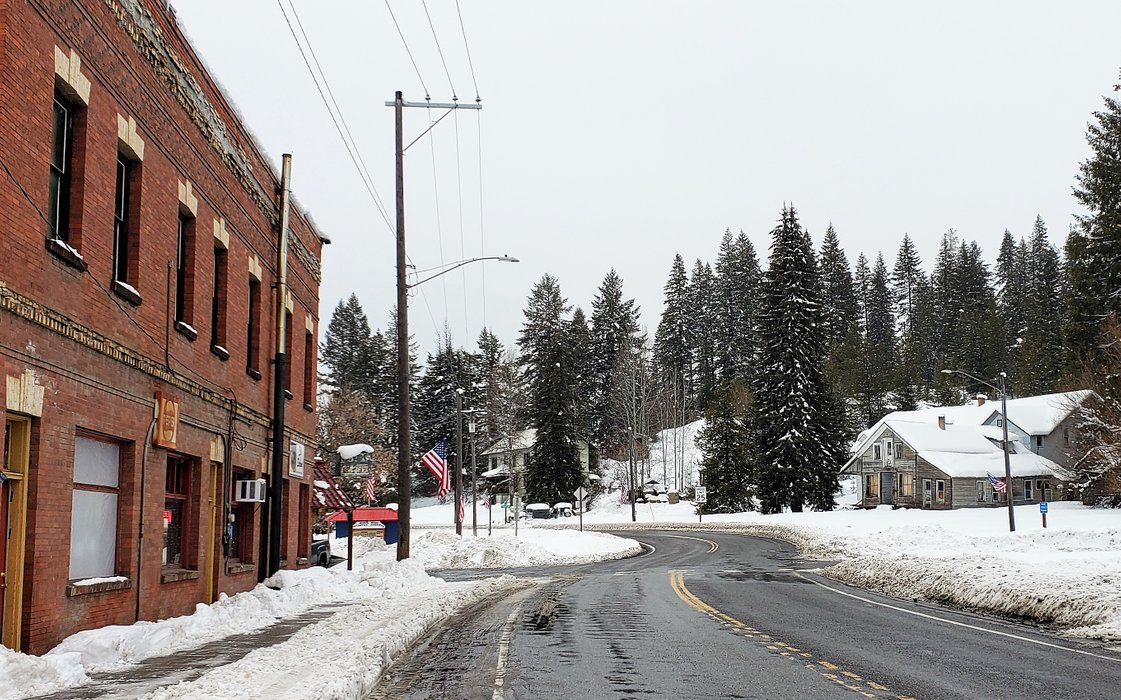 Photo: Town of Bovill
While hard to tell, many of these little towns definitely seemed as though they were from a time in the past. That is, while probably once thriving and prosperous, sadly that no longer appears to be the case.
Note entering the town, I crossed a small stream. While unmarked, I believe this was the upper reaches of the Saint Maries River, which drains all of this country and flows down into the St. Joe River and, from there, into Lake Couer 'd Alene.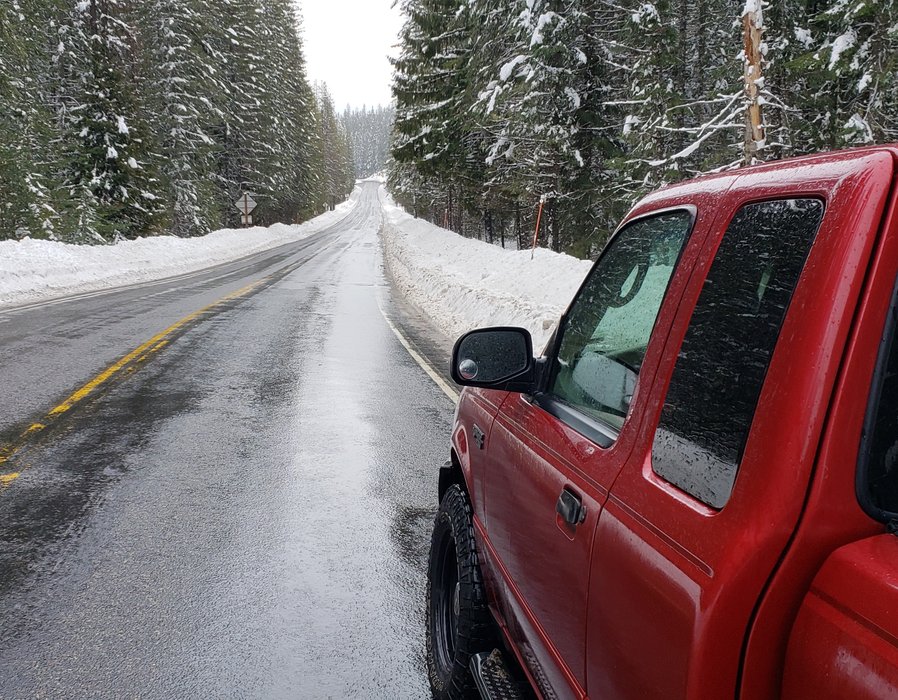 Photo: @roleerob was here! Vast Forests Along Idaho Hwy 3
Between towns, I was driving through vasts forest of the white pine mentioned above, in the description of Saint Maries, Idaho. It was a winter wonderland!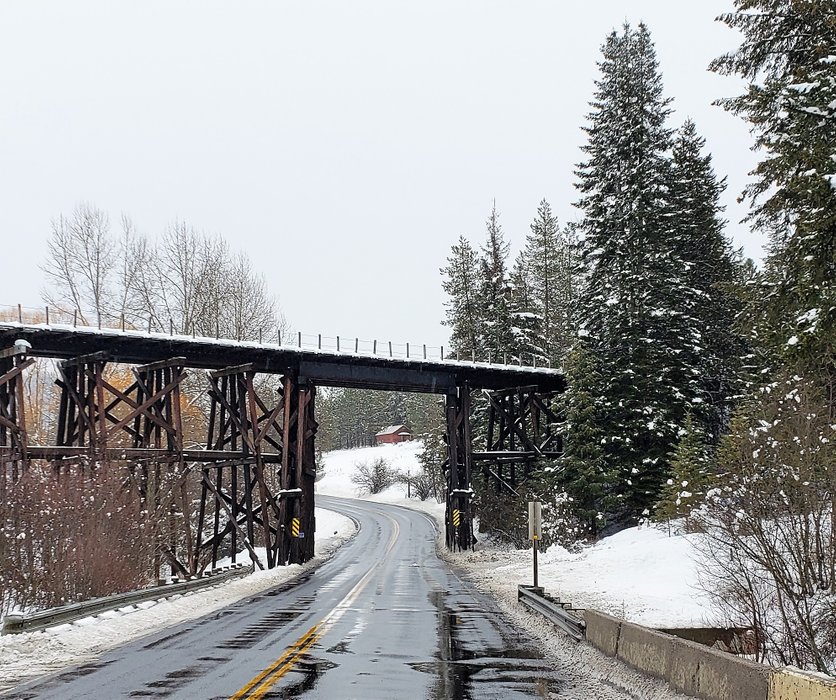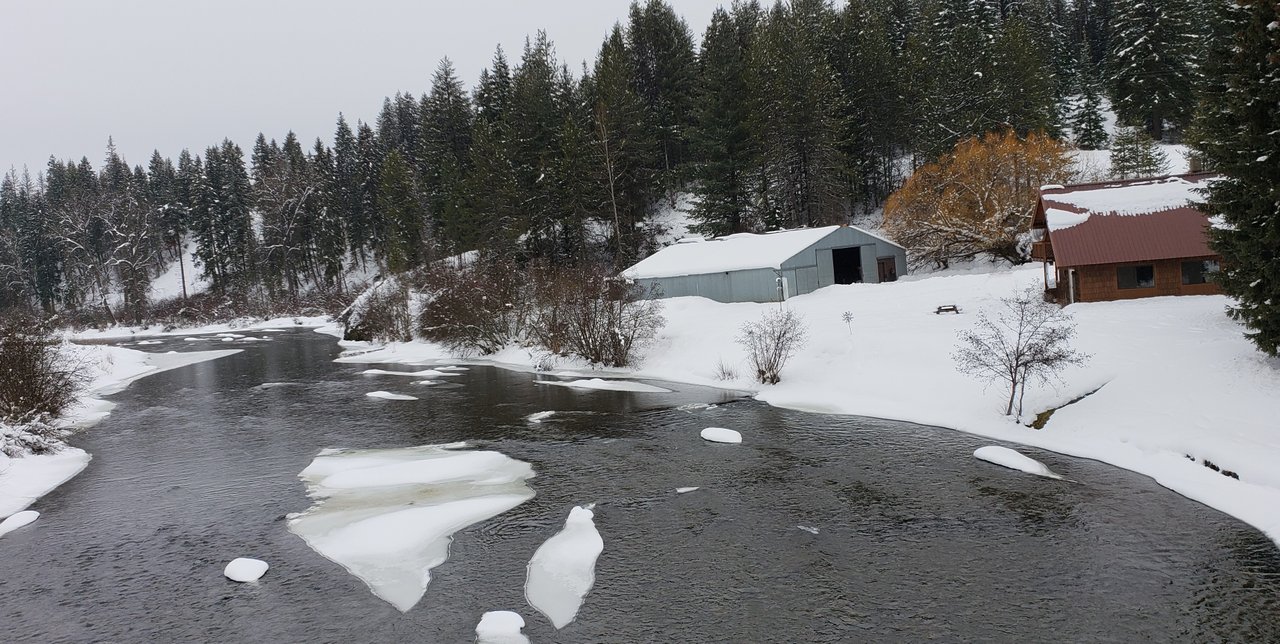 Photo: Santa, Idaho - Railroad Trestle and Saint Maries River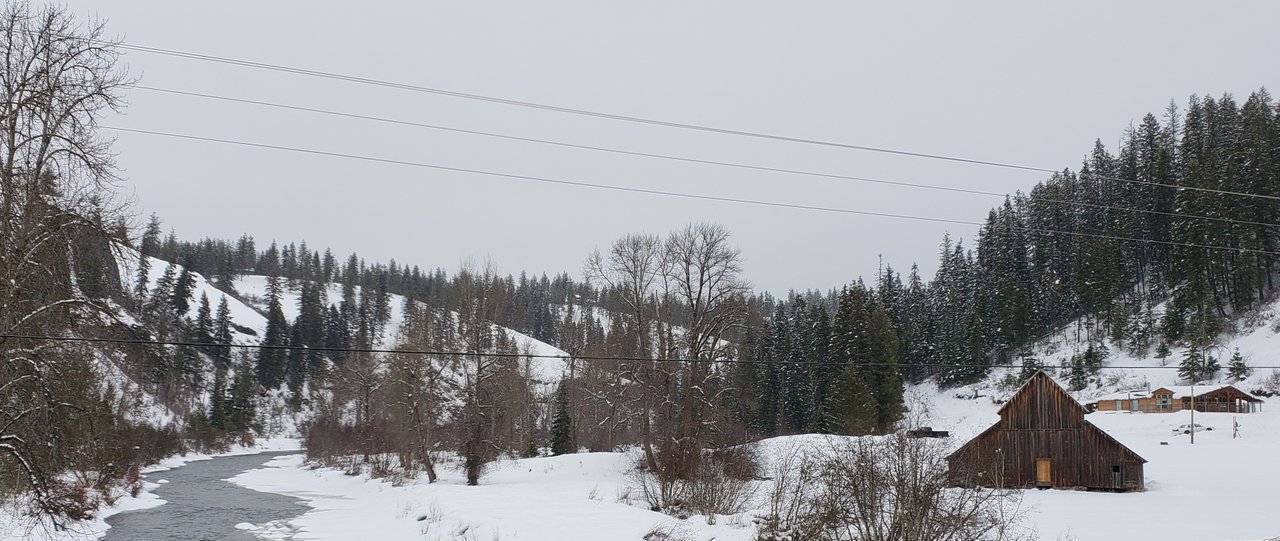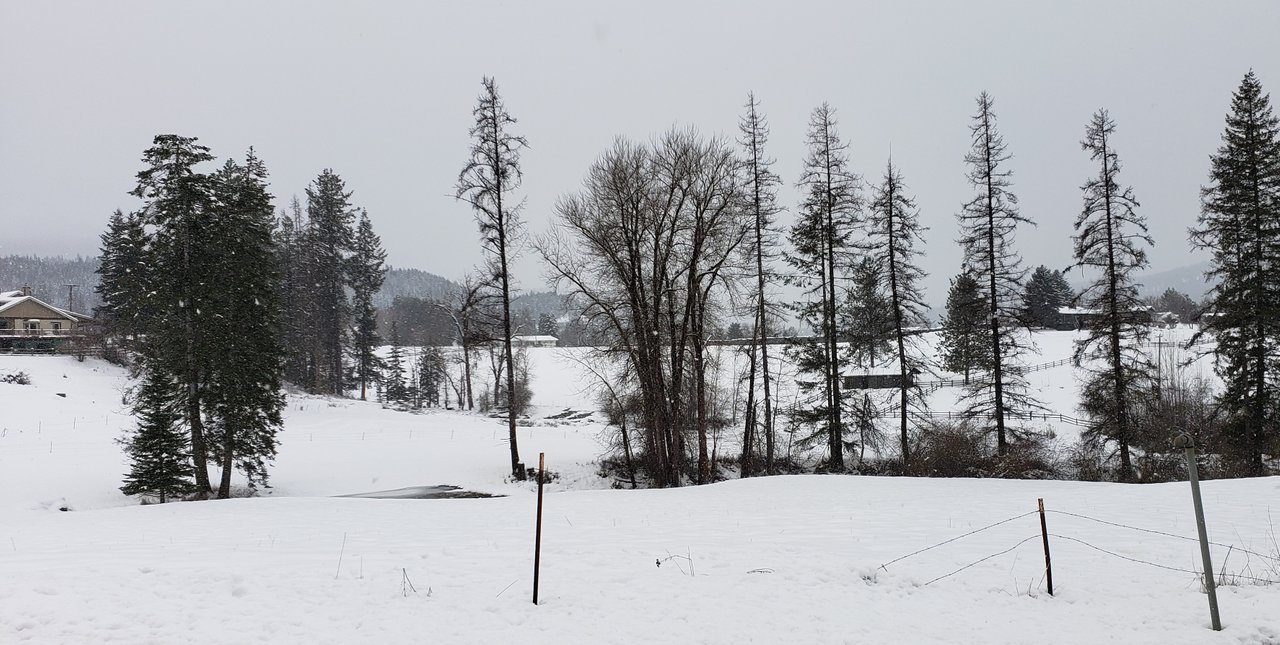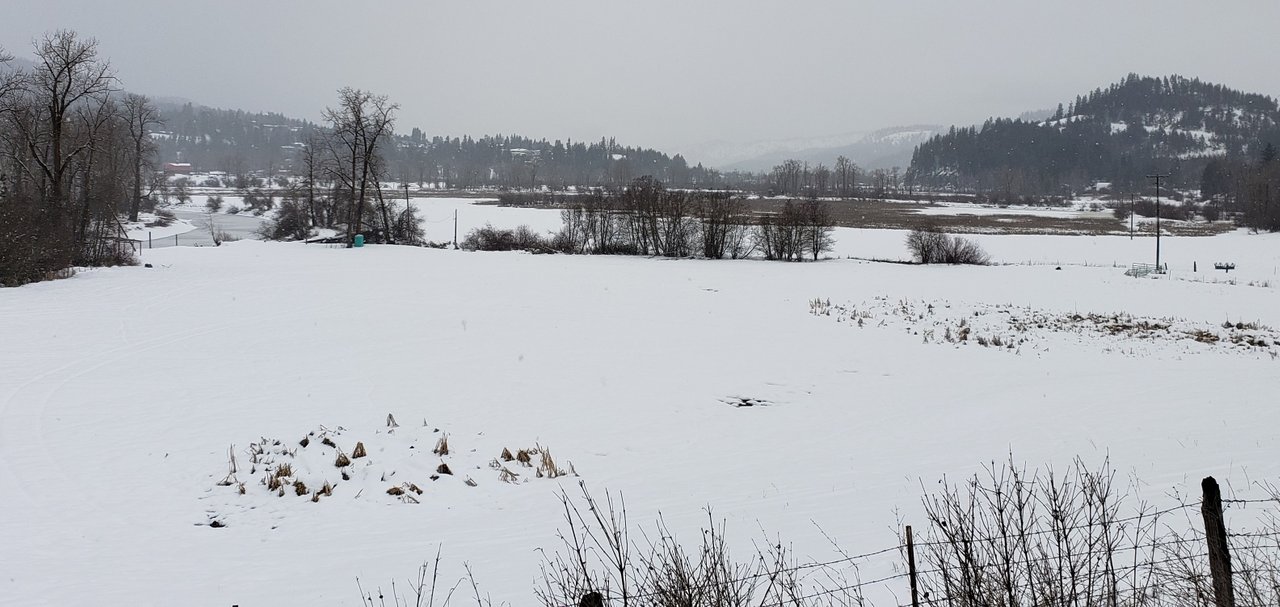 Photo: Final Approach into Saint Maries, Idaho
The last little bit of the downhill trip into Saint Maries started with the river coming out of the mountains and back along the highway.
There were considerably more homes along the highway, very nicely situated on the rolling hills.
Then the Saint Maries River went on down away from the highway one final time, where it flows in the St. Joe River, just downstream from the town of Saint Maries, Idaho.
---
I hope this last segment of my post has given you a little bit of "the feel" of what it was like driving down through this remote part of Idaho. I could only imagine what life must be like for those who live in these out-of-the-way places.
Closing


Another dreary winter day in "@roleerob's excellent adventure," but I made the most of it anyway! I will likely never tire of traveling into the more remote portions of my country. There are always pleasant surprises and I really enjoy it, when I have the time.
Thanks for going along with me, dear reader. I'd love to hear any feedback you may be inspired to provide.
Until "next time," all the best to you for a better tomorrow, as we all work together to build our Steem Community! 👍 😊
Respectfully,
Steemian @roleerob
Posted using SteemPeak and "immutably enshrined in the blockchain" on Saturday, 16 February 2019!
---
"R2R" Note: My "shorthand" way of referring to what I first wrote about in my Reflections: My "Road to Recovery" Trip post. "Road to Recovery" <=> "R2R" ... 😉

Image sources, unless otherwise noted: My trusty smartphone!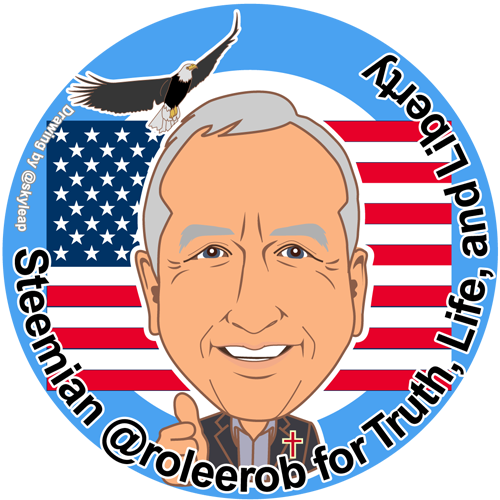 If you liked this post, you might enjoy others in my "Road to Recovery" Travelogue series:
This account is protected by @dustsweeper