Day Six: Setting out this morning, my objective was simple - reach the ocean! I have really enjoyed seeing Arizona again, but frankly I was a bit "cactus'd out" and ready for some new scenery!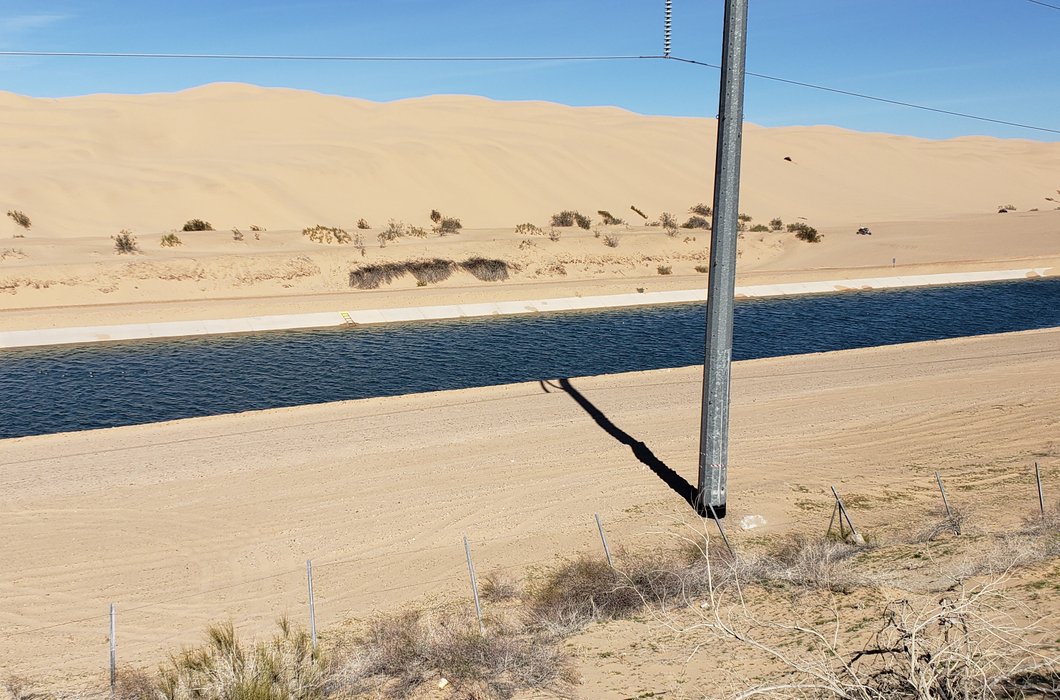 Photo: Imperial Sand Dunes
Whoa @roleerob! That's not the ocean!? 😧 In fact, that looks about the opposite of the ocean ...
Exactly right. Before reaching the ocean, I had to pass through another desert. The Mohave Desert. So ... I was leaving Arizona and the Sonora Desert and entering California and the Mohave Desert.
Specifically, I was heading north through the Imperial Valley and alongside the Salton Sea.
So, how did this day turn out?

Imperial Valley and the Salton Sea


I barely had left Yuma and crossed over the California state line, when I ran into the Imperial Sand Dunes. These are about 40 miles long and are in the southwest corner of the Imperial Valley.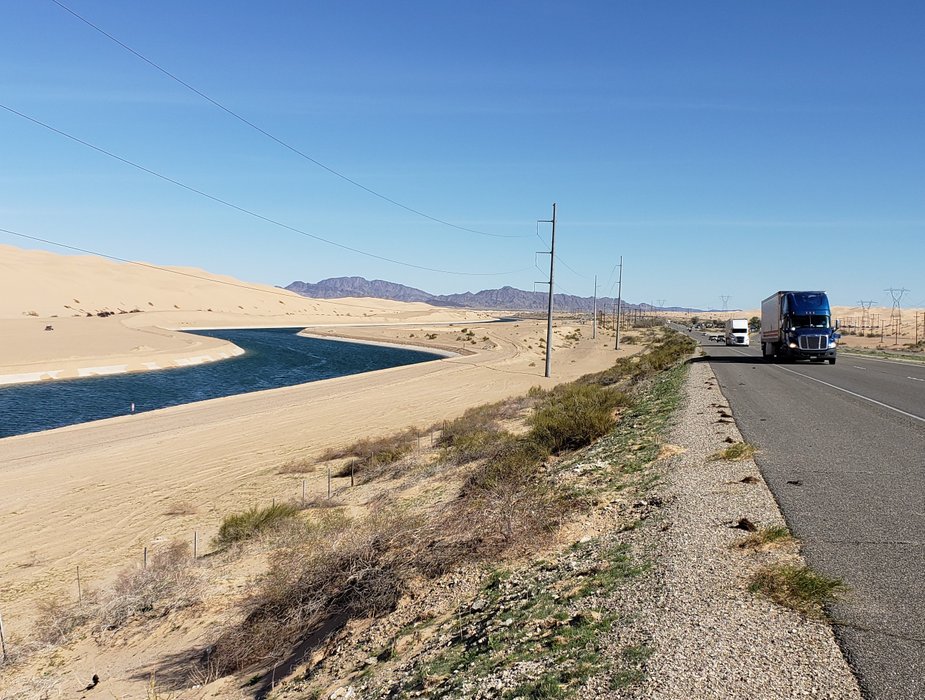 Photo: Looking East on I-8 to Arizona
Hard to make out, but on the left of this picture is a group of people enjoying these sand dunes. Doing what? This is OHV (off-highway vehicle) paradise!
But, that is not all you see in the pictures above. You also see a massive canal. Carrying water where? To the Imperial Valley, one of the biggest agricultural regions in the United States.
This aerial view gives you the general idea of what I drove through today.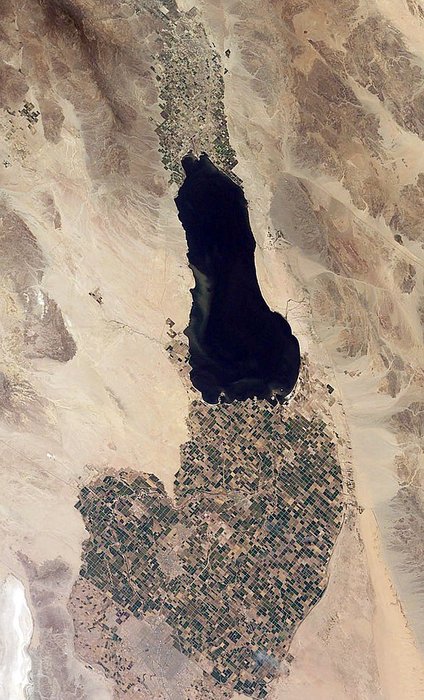 Image Source: Wikipedia on Imperial Valley
One of the most remarkable aspects of this area is that crops are being grown year around. It is never cold enough to stop. A crop gets harvested. It is either plowed under or burned off. Then, the next crop is planted and this is repeated cycle after cycle.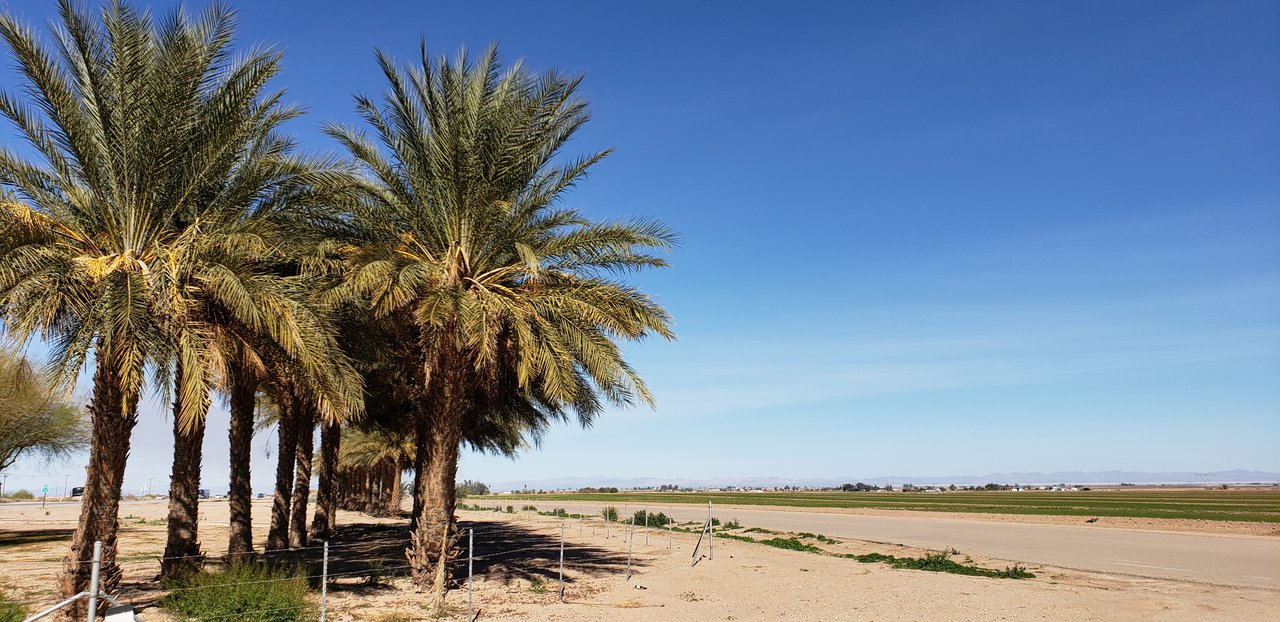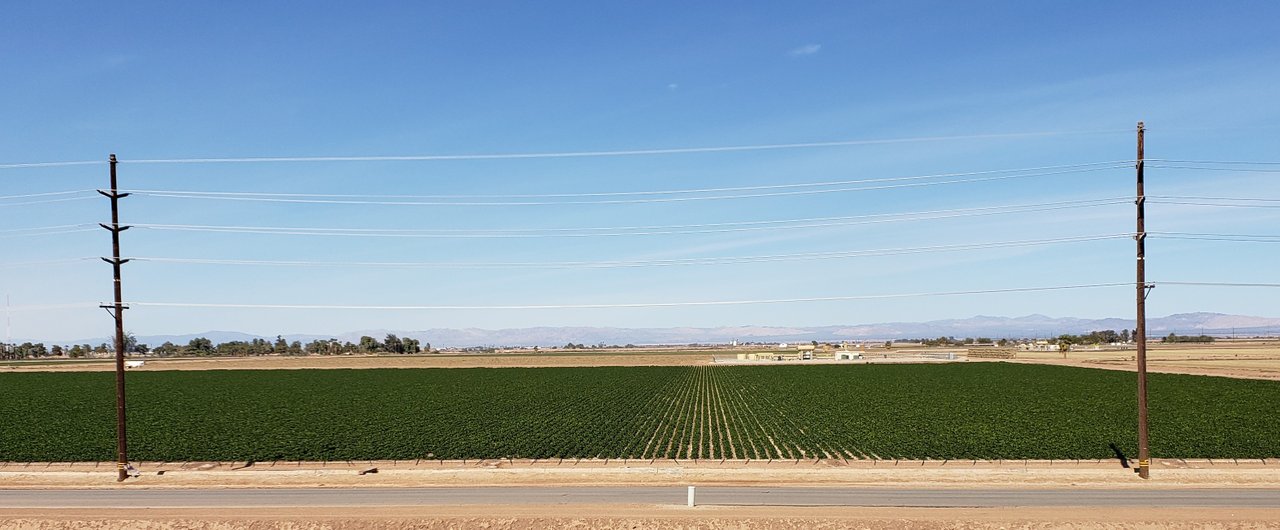 Photo: Green, Thriving Crops in January!
Here you see some examples of year around production of crops. I passed field after field of very green plants with a lot of watering going on. Winter doesn't mean anything down here!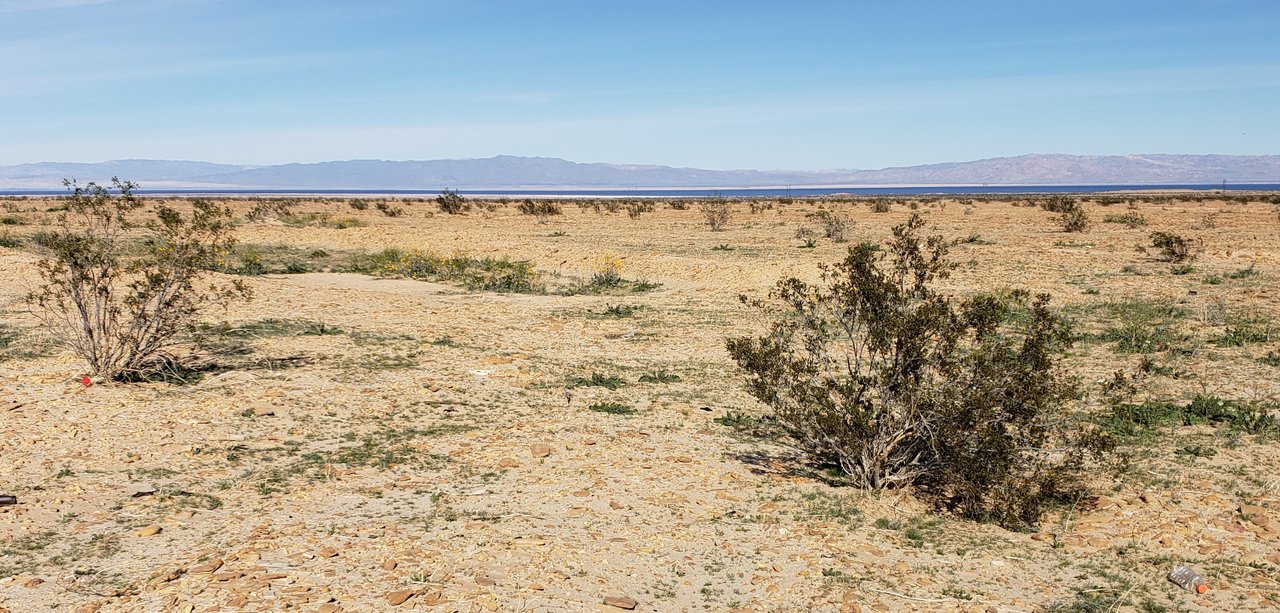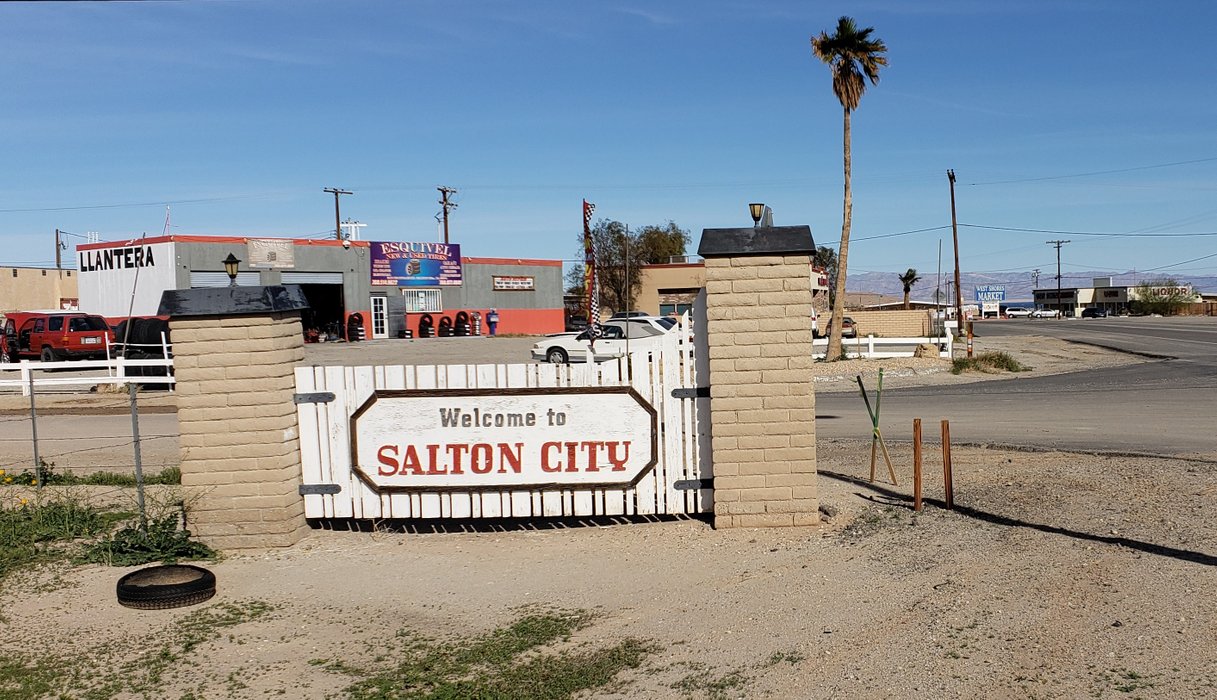 Photo: Salton Sea and Salton City
The Salton Sea has a fascinating history. Effectively a man-made accident, you may enjoy reading about it, with this link. The Colorado River flooded into this basin, which is below sea level, in the early 1900s. Today, there is growing alarm that it is shrinking and some people are anxiously waiting to see what the State of California is going to do about it. Good luck with that ...
Note in the foreground what the general countryside looks like. This is a part of the Mohave Desert. Today brought back memories long ago of driving through this area and making the contrast with the Sonora Desert, which has by comparison, a much richer and more diverse ecosystem.
Much of the area frankly, like Salton City and the surrounding countryside, at least to me, is borderline depressing. I cannot imagine living in this area. My hat is off to those who chose to do so and keep the tremendous agricultural output going.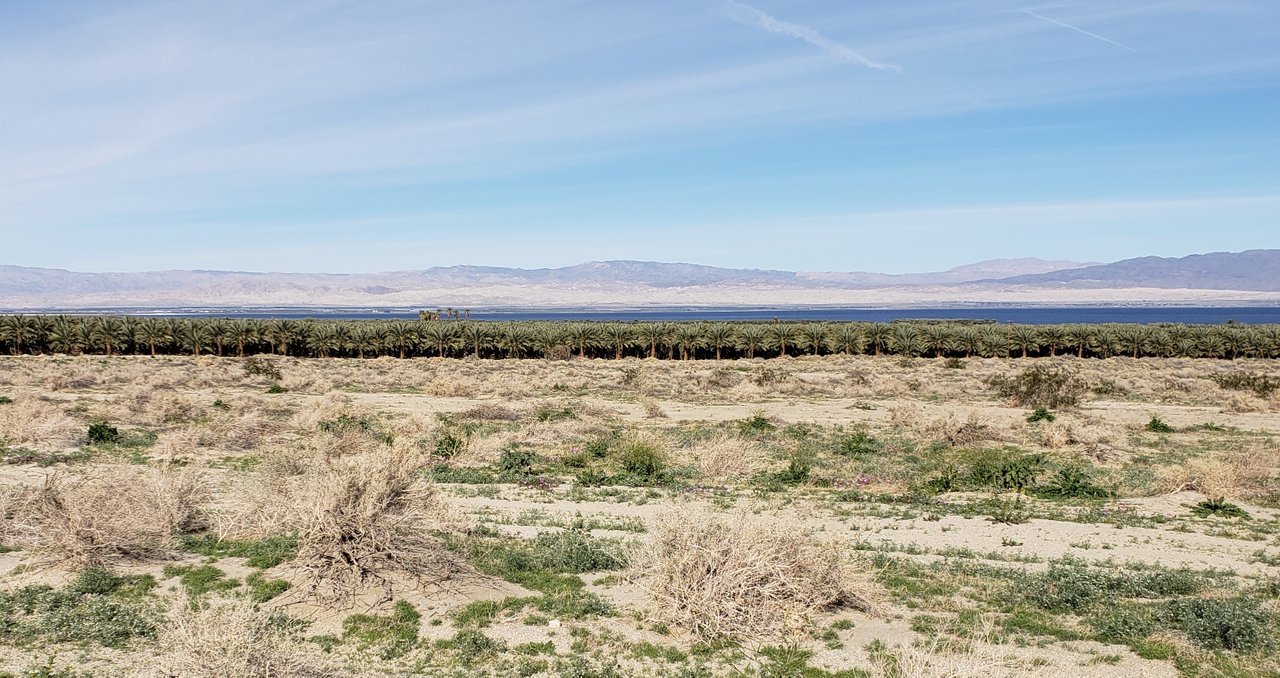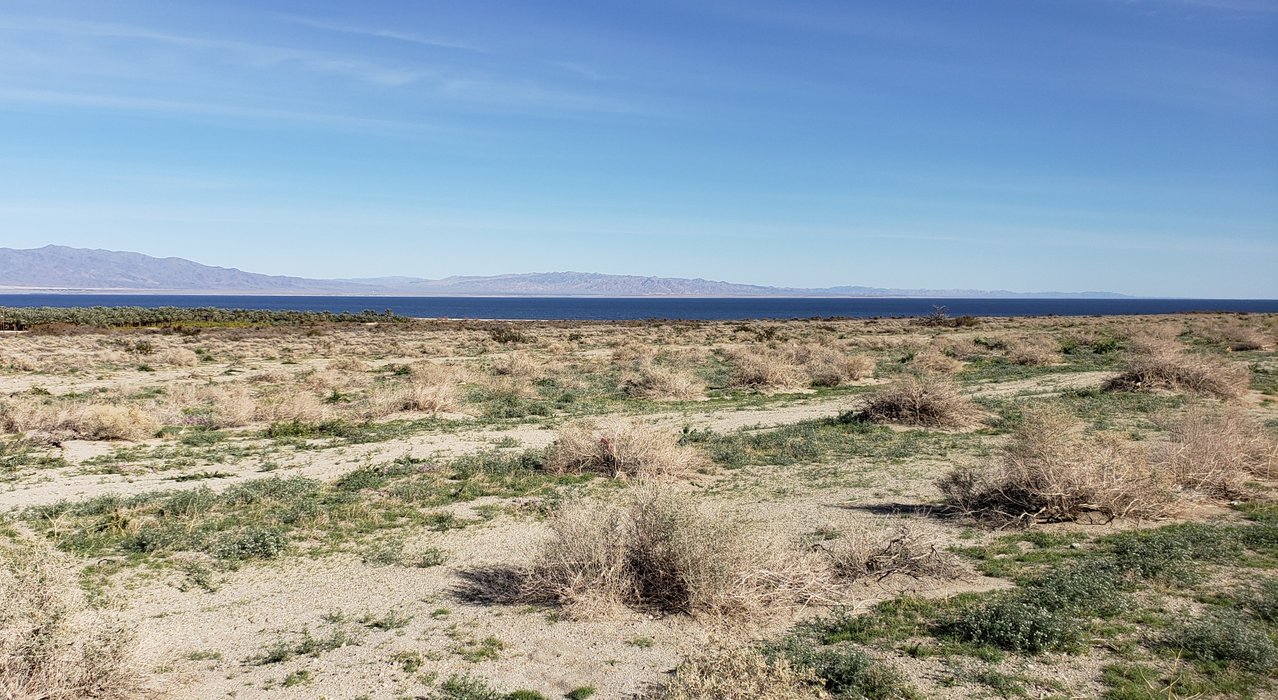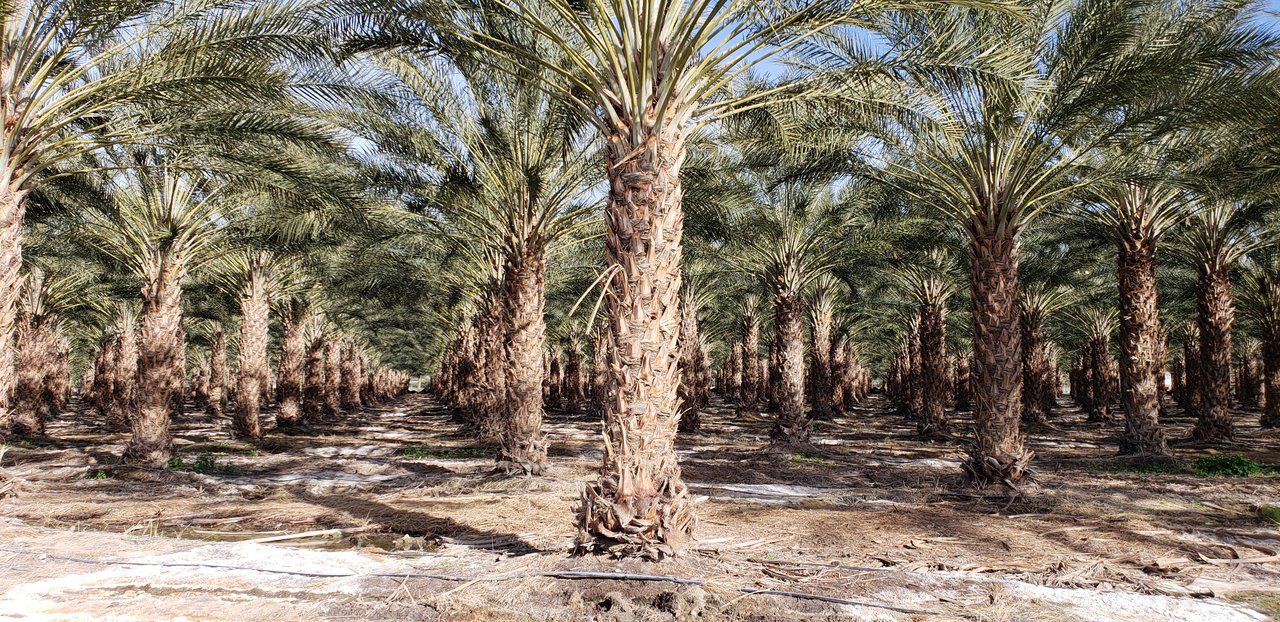 Photo: Huge Date Orchards on the Salton Sea
I did not take the time to write in this post about all of the different crops grown in this region. One of them, though, is dates. A lot of them! I wonder how much of the total U.S. consumption of this fruit is supplied by this area. I wouldn't be surprised if it was over 90%.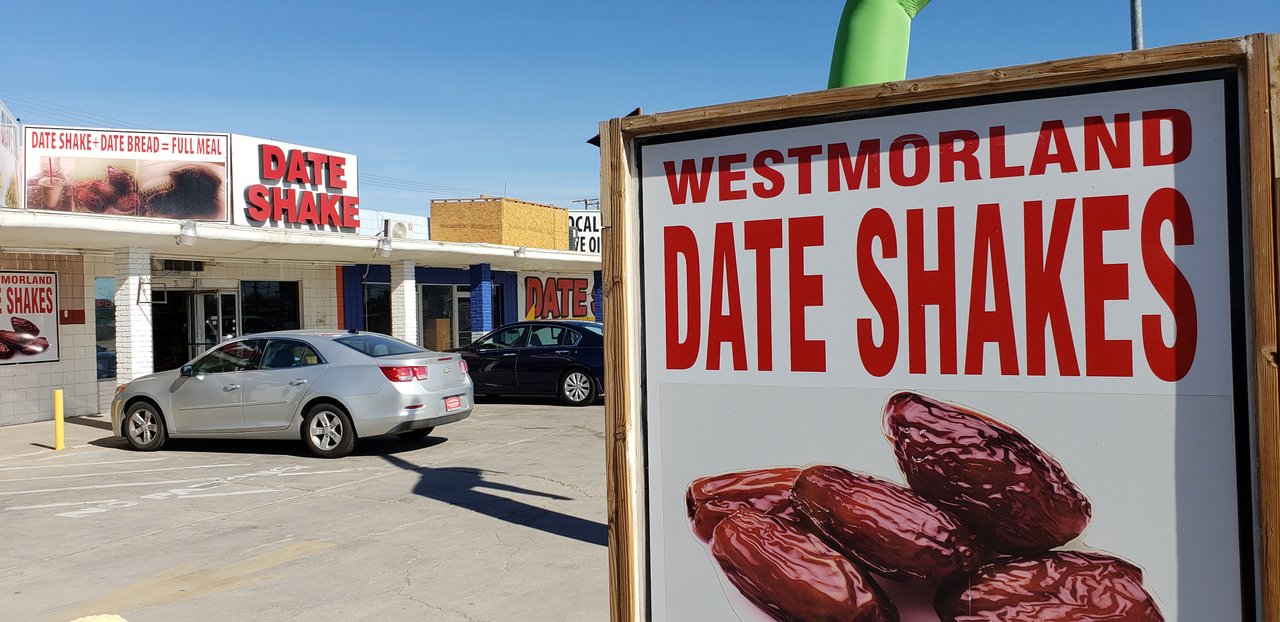 Photo: Stopped for a Date Shake!
While driving, signs for this place caught my eye. Hard to miss, right? They advertised shakes made from dates, which are grown on a huge scale in this area. Sweetened with honey and with some locally grown olive oil put in. Sounded tasty, as well as fairly healthy. It was a real treat!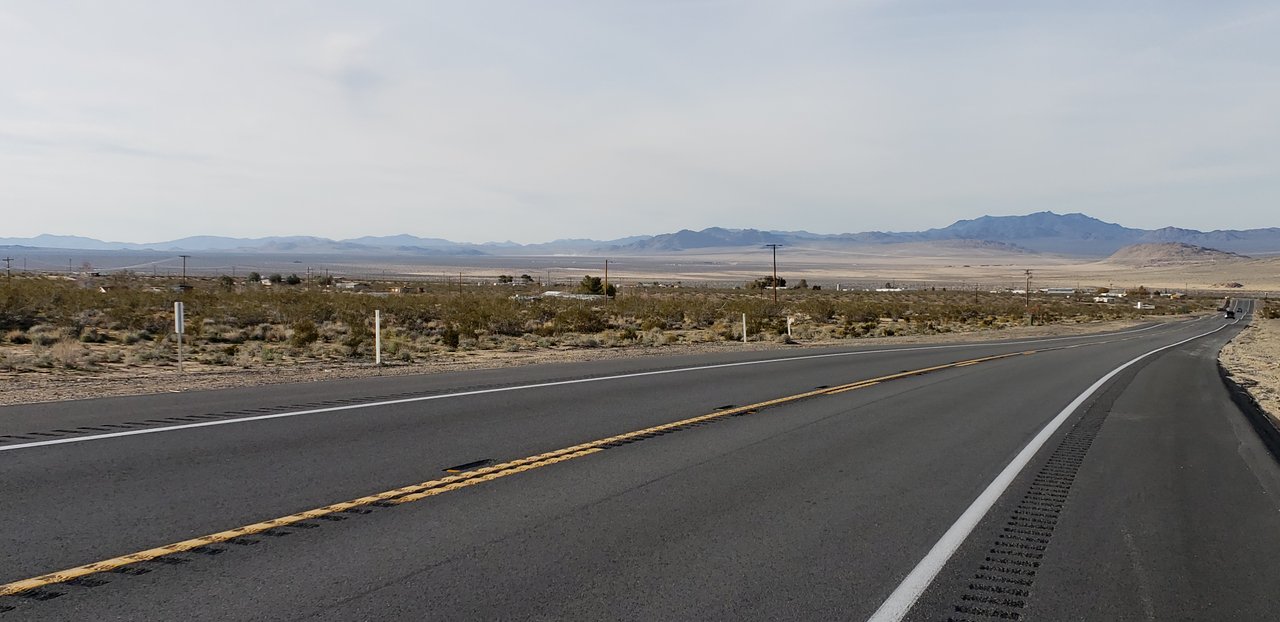 Photo: Hwy 247 East of Yucca Valley
Once getting past the Imperial Valley and the Salton Sea, it had been my intention to go up to the north around the vast population center of Los Angeles. As you can see, I was successful! 😉 Only a few cars on the road and much more desolate than I had anticipated. All a relatively short distance from the second largest city in America!
On from here, there was really nothing much to see that was any different. Before getting dark ...

Postscript to Day Six
For the second night in a row, I did not reach my destination until well after dark. Far from ideal. It is more than missing the opportunity to see the countryside. I am just not as well rested.
The issue? Writing these posts!? I really enjoy writing them, but they take time. A lot of it. So ... I am going to sleep much later than I typically would, trying to get the day's activities into a post written that evening. Before turning in ...
Well, we'll see about the "second leg" of my adventure. The first one is over and I had a lot of ground to cover. This second section should allow for me to go at a slower pace.
I hope so!

Closing


So, a "transition day" in "@roleerob's excellent adventure!" Leaving the "first leg" behind and getting into position for the "second leg." Specifically, taking several days to go up through the state of California, most of the time along the coast.
Thanks for going along with me, dear reader. I'd love to hear any feedback you may be inspired to provide.
Until "next time," all the best to you for a better tomorrow, as we all work together to build our Steem Community! 👍 😊
Respectfully,
Steemian @roleerob
Posted using SteemPeak and "immutably enshrined in the blockchain" on Saturday, 26 January 2019!
---
"R2R" Note: My "shorthand" way of referring to what I first wrote about in my Reflections: My "Road to Recovery" Trip post. "Road to Recovery" <=> "R2R" ... 😉

Image sources, unless otherwise noted: My trusty smartphone!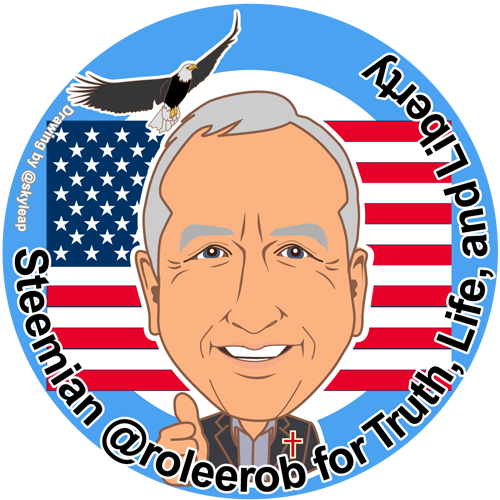 If you liked this post, you might enjoy others in my "Road to Recovery" Travelogue series:
This account is protected by @dustsweeper