The popular and colorful neighborhood of Boca, a destination that should not be missed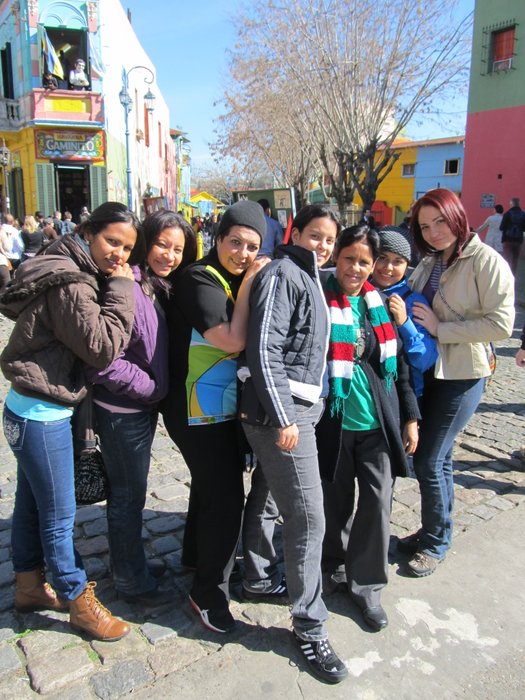 Day 7: August 13th
Ready for a new adventure, we set out to visit the popular neighborhood of Boca. The first activity was to take a walk through the lively and dynamic area of Caminito. My mother and some of my friends posed for some photos with a handsome Tango dancer who was at the beginning of the boulevard. It was very funny and we could not stop laughing when they performed the different steps and positions as the dancer was indicating.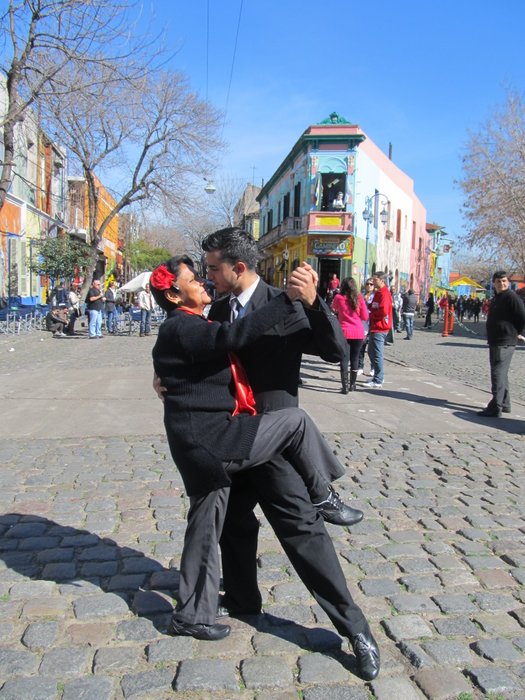 Later, we continued the tour through the picturesque streets, passing through the Old Market of Boca. I remember that there were statues in the style of cartoons of certain characters and representatives of the nation on the balconies of some buildings. It must be said that the atmosphere was amazing.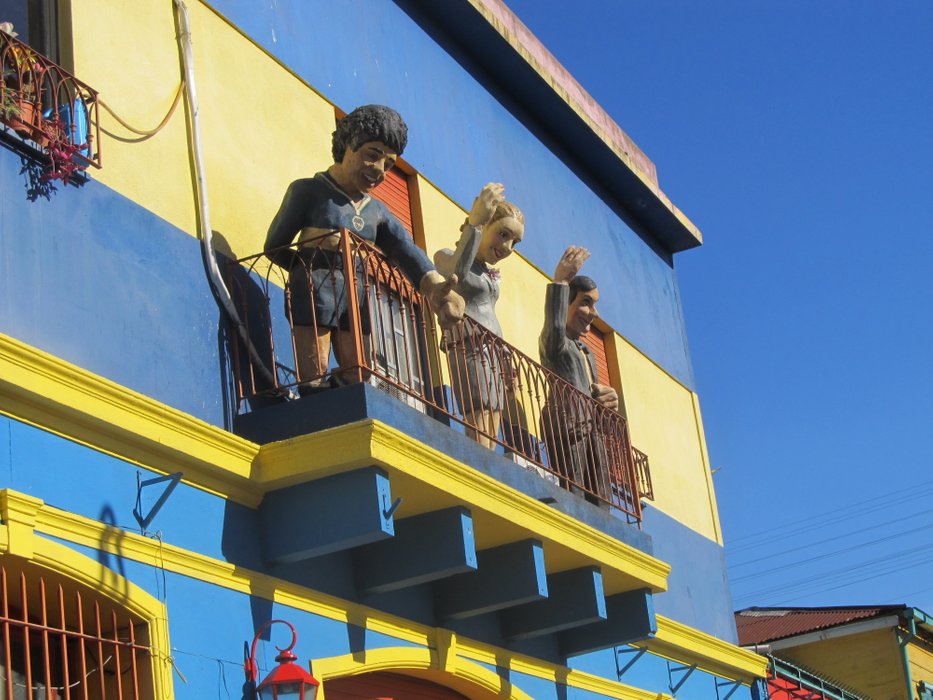 Around noon, we went to eat at a small but nice place, where there were a couple of tango dancers, who offered to show us a few steps while we waited for the food.
After a succulent lunch, we went on towards the Boca Juniors football stadium, located in the neighborhood, it is considered a symbol. It was very impressive. In the access corridor we could see a kind of hall of fame with the stars of the team most emblematic historical players, including Diego Armando Maradona and Martín Palermo.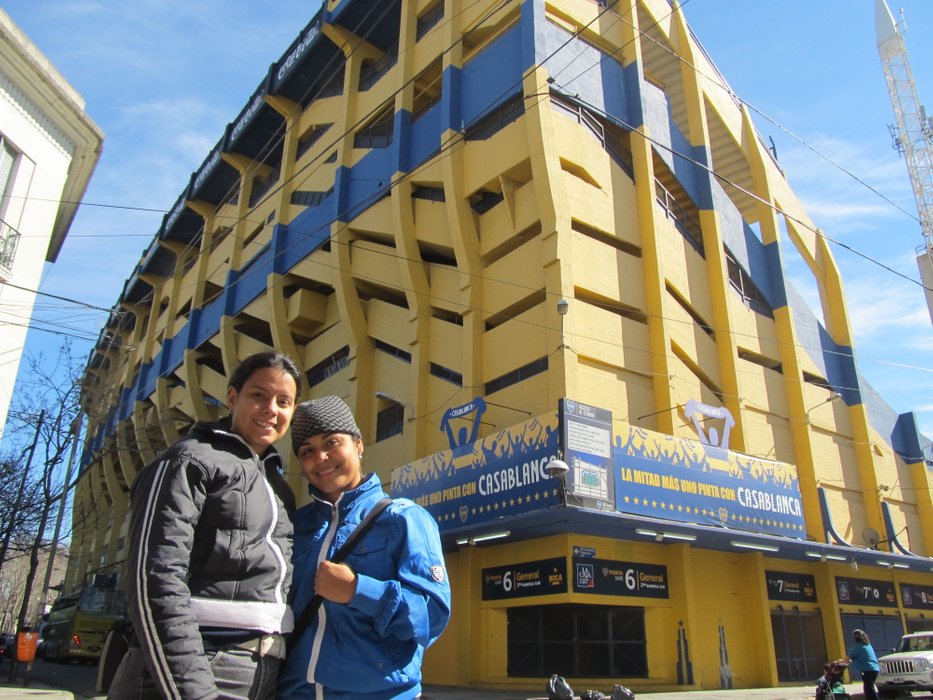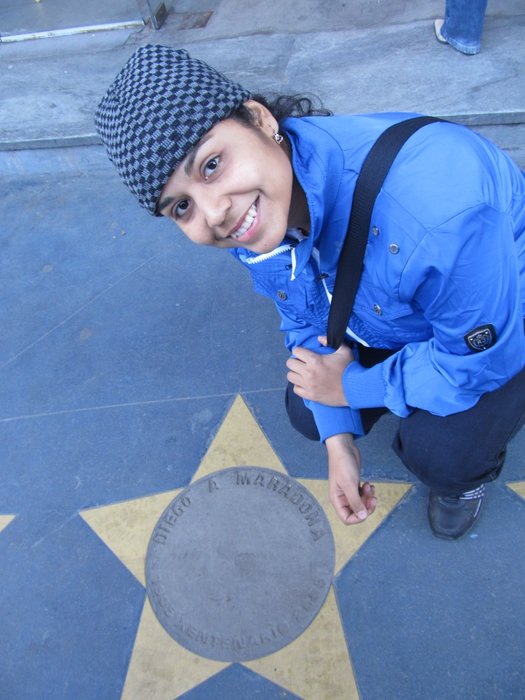 Then, we entered the place and took a tour of the Boquense Passion Museum, where we could see articles, uniforms and statues of several players, as well as reviews of the team's championships and achievements.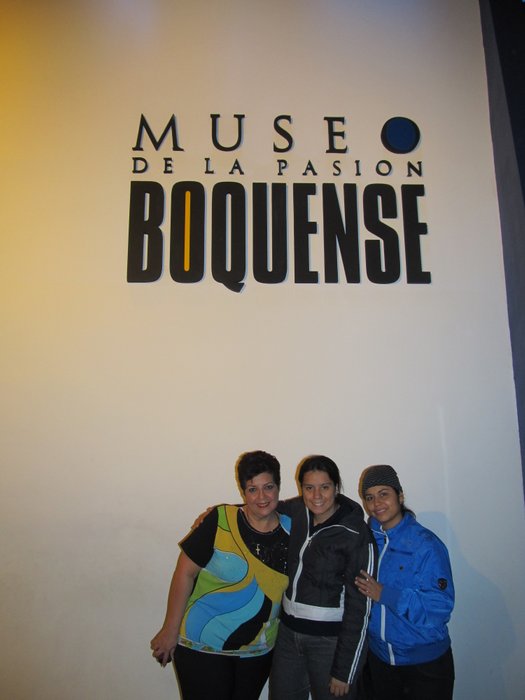 At the end of a very busy day, we finally returned to the inn, had dinner and went to rest.

To be continued…
The adventure will continue in the next post. Don't miss it…