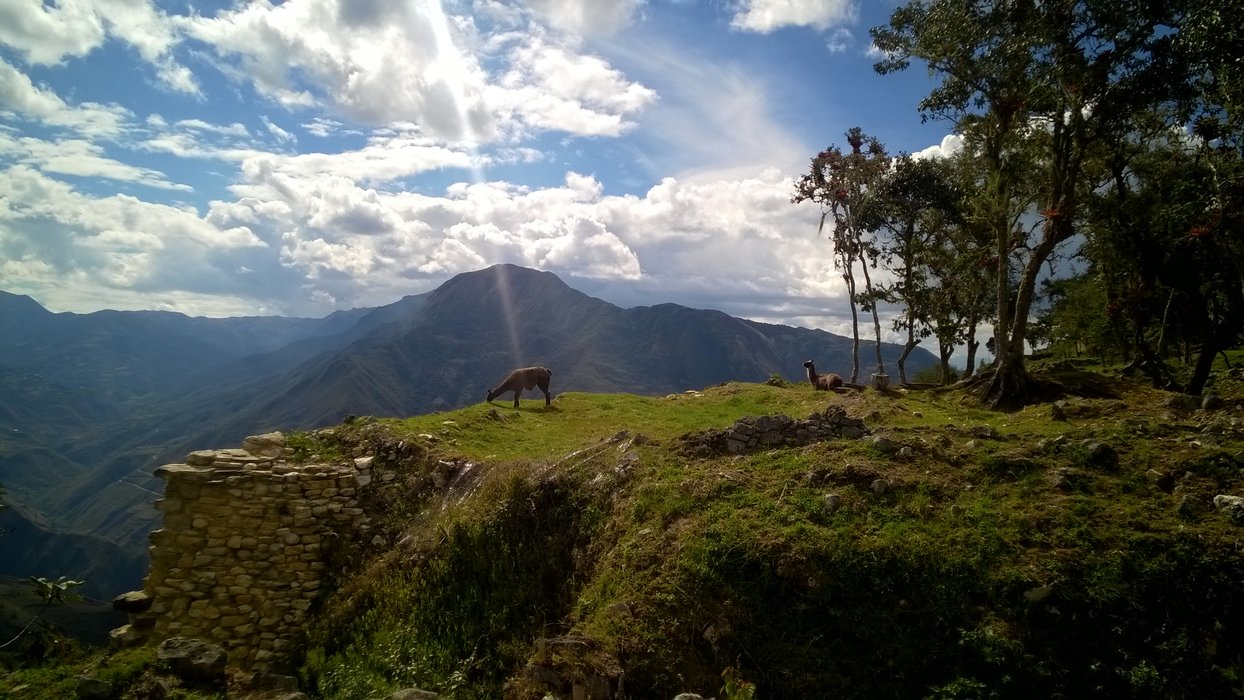 When people think about Peru, the very first thing which comes to their minds is well promoted Machu Picchu. Not many do realise that in Peru there are other important sites and remains of various ancient civilizations and cultures. Everyone knows Incas, who lived in mountainous part in the south of Peru, but very few have heard about nations who lived on the Pacific coast or in the jungle. Ruins of an ancient city of Kuelap are one of such places.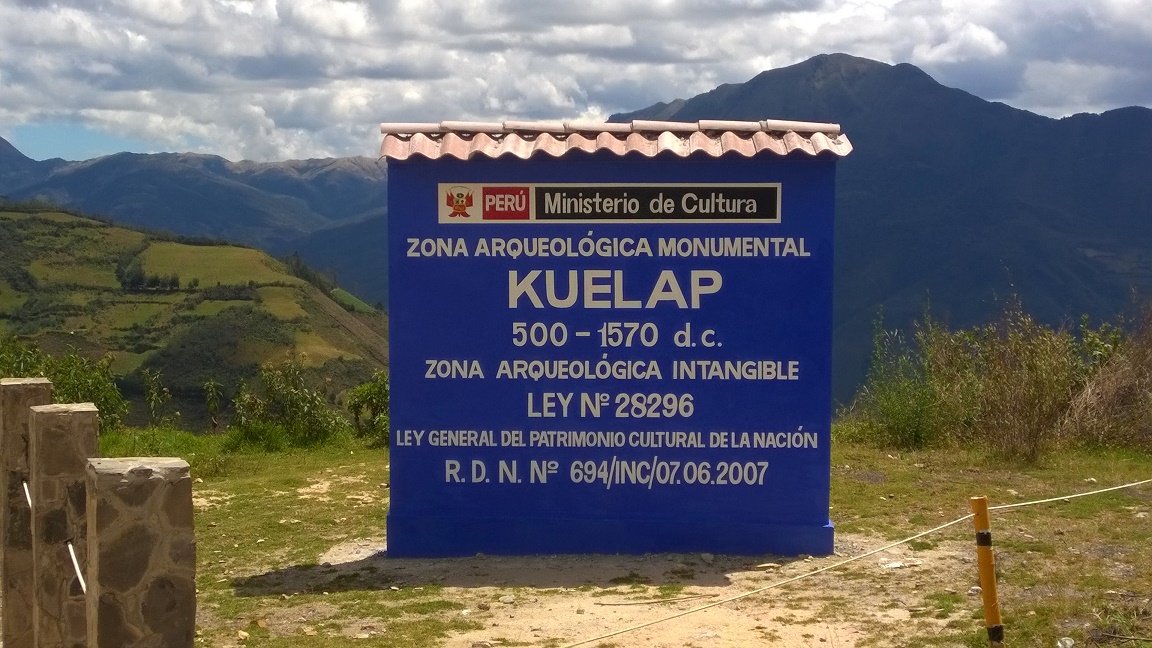 People of Chachapoya, known also as Warriors of the Clouds lived there. They dwelled in the rainforest of the southern part of Amazonas region - north of Peru. They have built a city on slopes of the Andes, about 3000 m above sea level. Formerly the whole fortress spread on about 65 000 square meters and is dated between 900 and 1100 AD, so about 500 years earlier than famous Machu Picchu was built by Incas. But this pre-Columbian civilization settled here much earlier - scientist estimate that they came there around 500 AD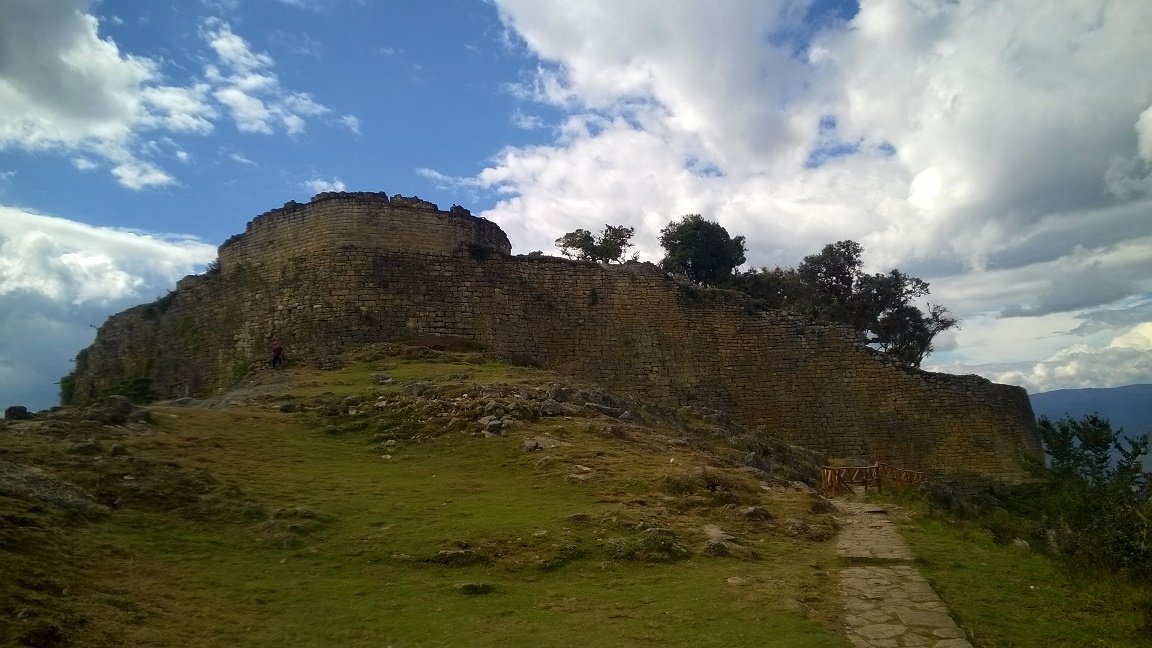 The original citadel was surrounded by walls reaching up to 18 m, made of large limestone blocks.Kuelap was a political centre and in its prime, it housed more than 300 000 people. There were temples as well as civilian and military buildings including around 420 circular stone dwellings decorated by mural iconography and carvings.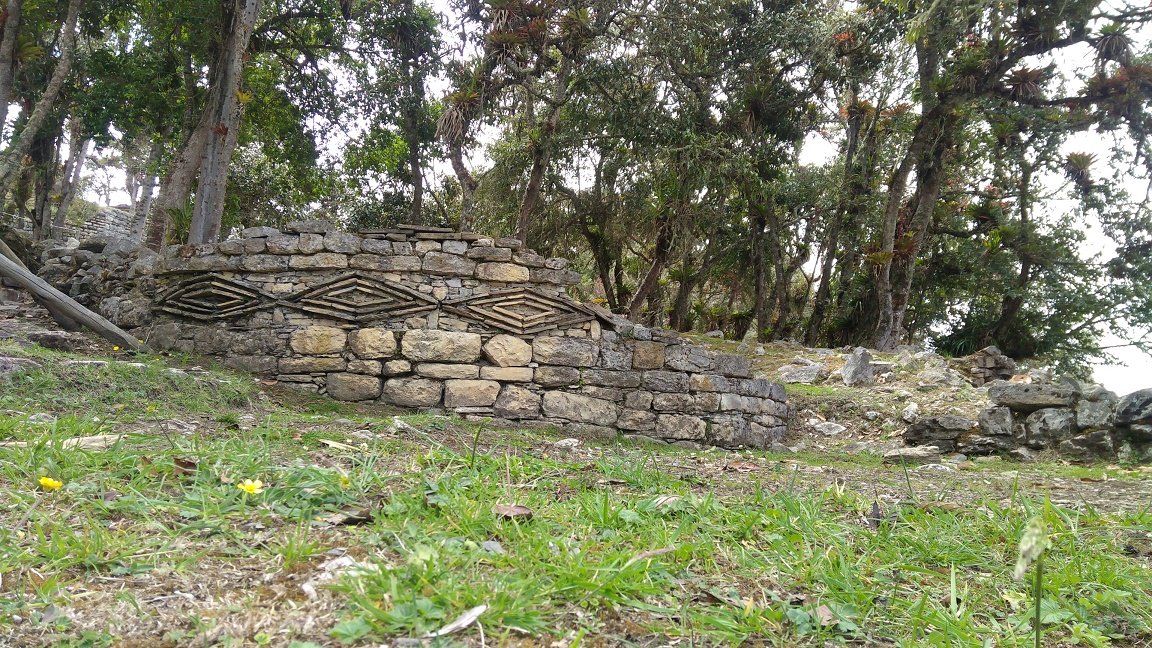 Chachapoya civilization collapsed in the mid of XVI century, after the invasion of Spanish conquistadors. At the same time the city of Kuelap was abandoned, and Pachamama began to reclaim the land which had been taken from her.
Ruins of Kuelap were accidentally rediscovered in 1843 by a judge from the city of Chachapoyas - Juan Christomo Nieto. Then many research missions followed and the news spread quickly between travellers and scientist who began to visit the legacy of Chachapoya.
Our visit in Kuelap
The city of Chachapoyas is a starting point. You can reach this place easily either by bus or by plane from Lima. We got there from the north, from (very dirty) city - Jaen. Kuelap is one of the two major local attractions – the second one is Gocta waterfall which is 711 m high.
To reach the base of the mountain, on top of which Chachapoya's built their city, you need to catch a local bus or buy a whole day tour from one of the local travel agents. Because we are backpackers and organised tours are not for us, we have chosen option number one and the next day, early in the morning we went to a bus terminal to wait for a bus, which eventually took us to a little village called Tingo, located around 2h drive from Chachapoyas.
Peruvian government invested $ 20 million and constructed a cable car connecting Tingo with Kuelap. The ride takes about 20 minutes and costs 20 soles ( around 6$) both ways. For those who like trekking and are in good shape, there's a foot trail to the ruins but beware that it is 4-5 hours walk. Because we were tired after trekking the day before, we took a cable car to the top and admired beautiful views of Andean slopes (which luckily were free from garbage).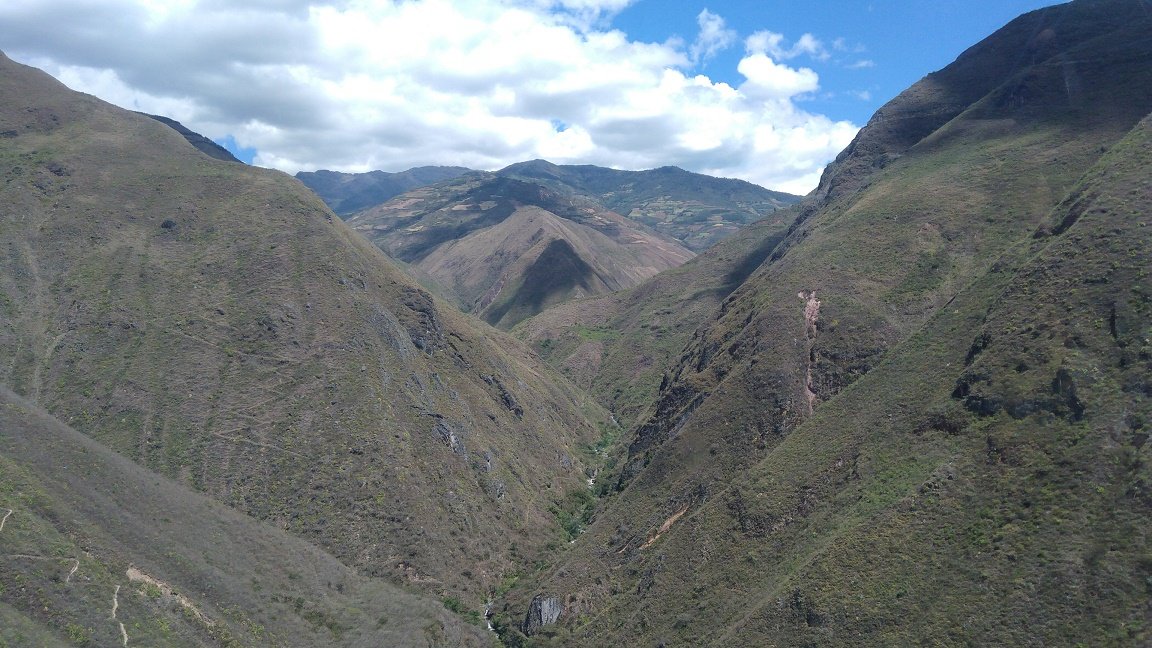 View from our wagon
After we left the cabin, guards rushed us to buy the tickets and a few moments later we were walking up to fortress. At the front of the main entrance to the citadel, we saw dense "forest of selfie sticks" and there were much more visitors than we actually expected to see. 90% of them were local tourists, who in our opinion are not very well behaved, so we rushed through the entrance to leave all this crowd behind as fast as possible.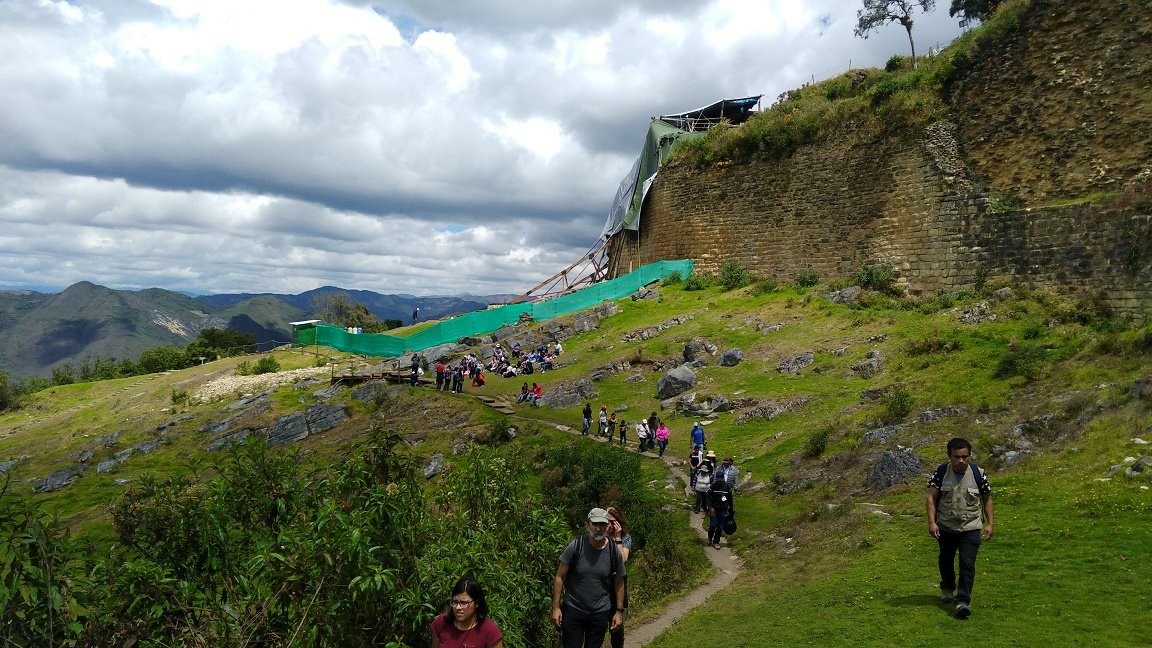 Comparing to Machu Picchu this is nothing
Inside the complex, there's a well-marked trail to be followed and as we were not part of any tour and had no guide, we were able to walk around freely and at our own pace.
There are many spots where archaeologists are still working to preserve and restore the ruins. Many buildings are restored to their original state, which gives you an insight into the past.
Eventually, when all tour guides began to ask people to follow them to the exit, we turned around, changed direction and went back to the entrance. Finally, we had this place just for us, no screaming babies, no fancy dressed Instagram lovers jumping from one view to another to get the best shots, nobody else but us and the legacy of Chachapoya culture. At that moment we could contemplate the views and feel the history flowing through all those walls and structures.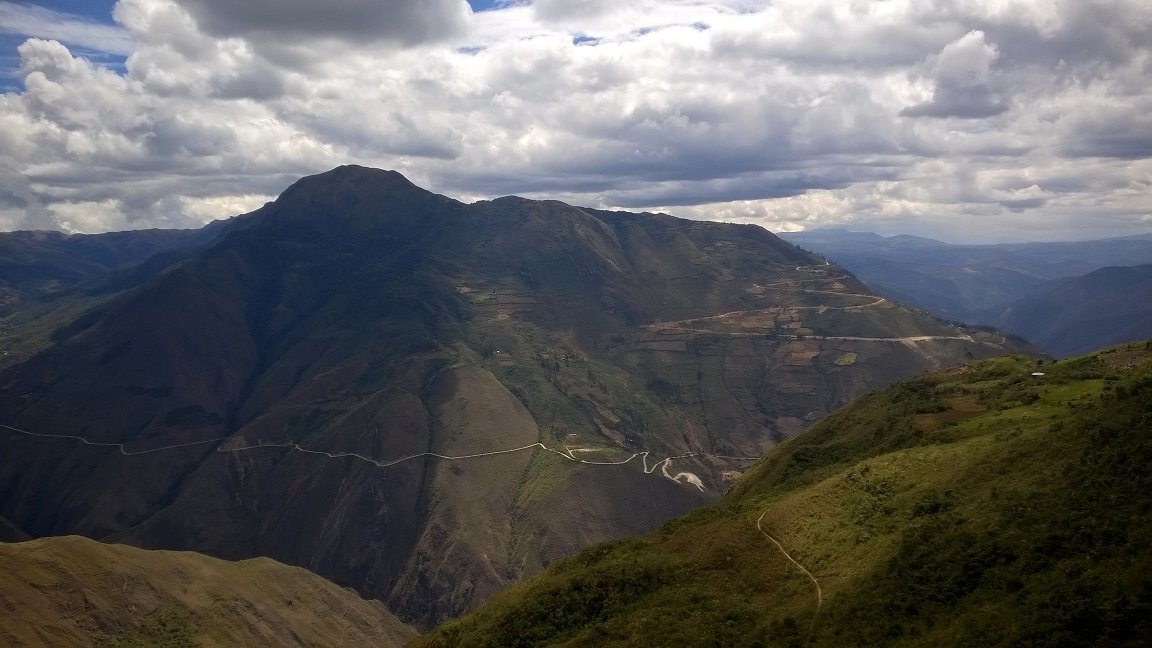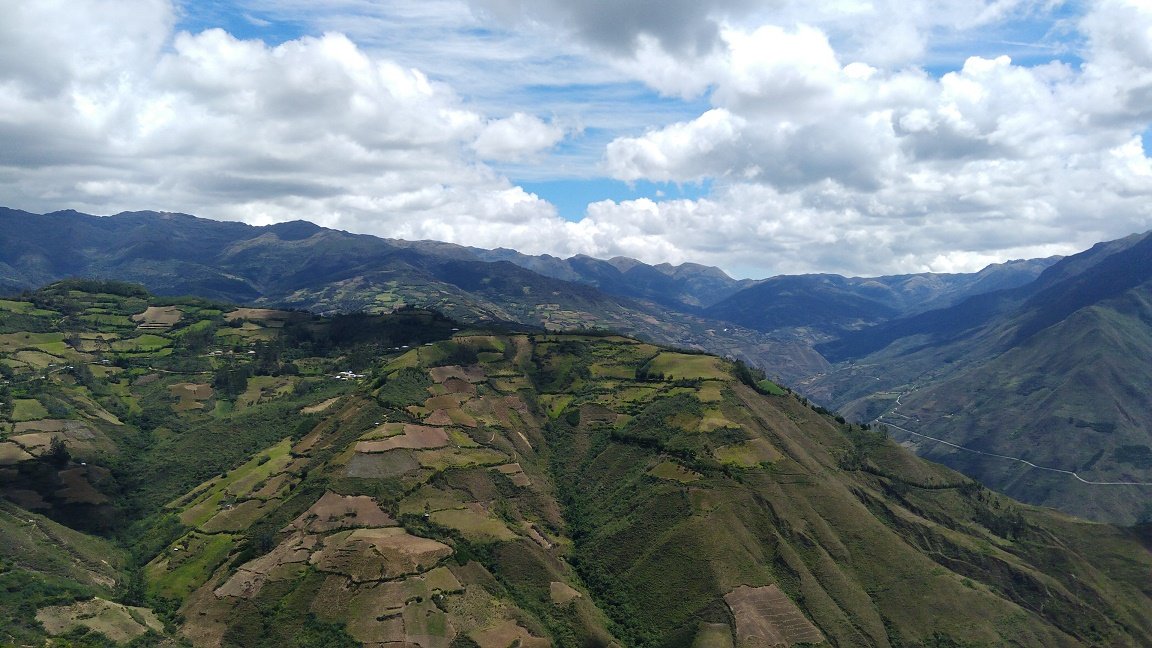 Below are some shots we took when we stayed alone: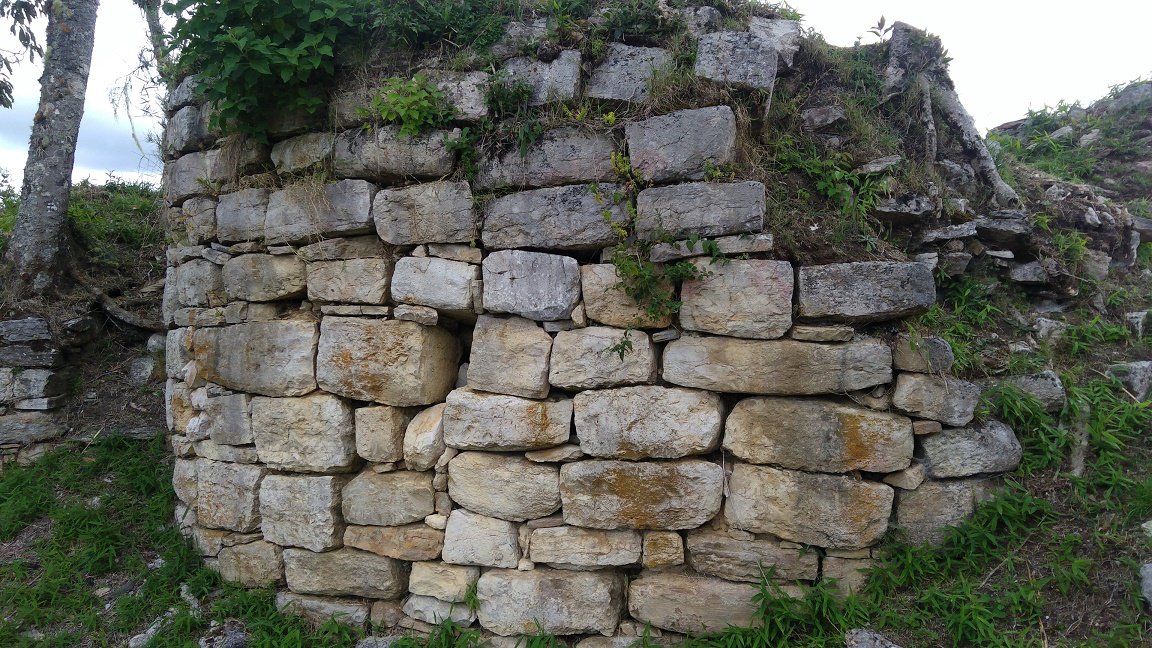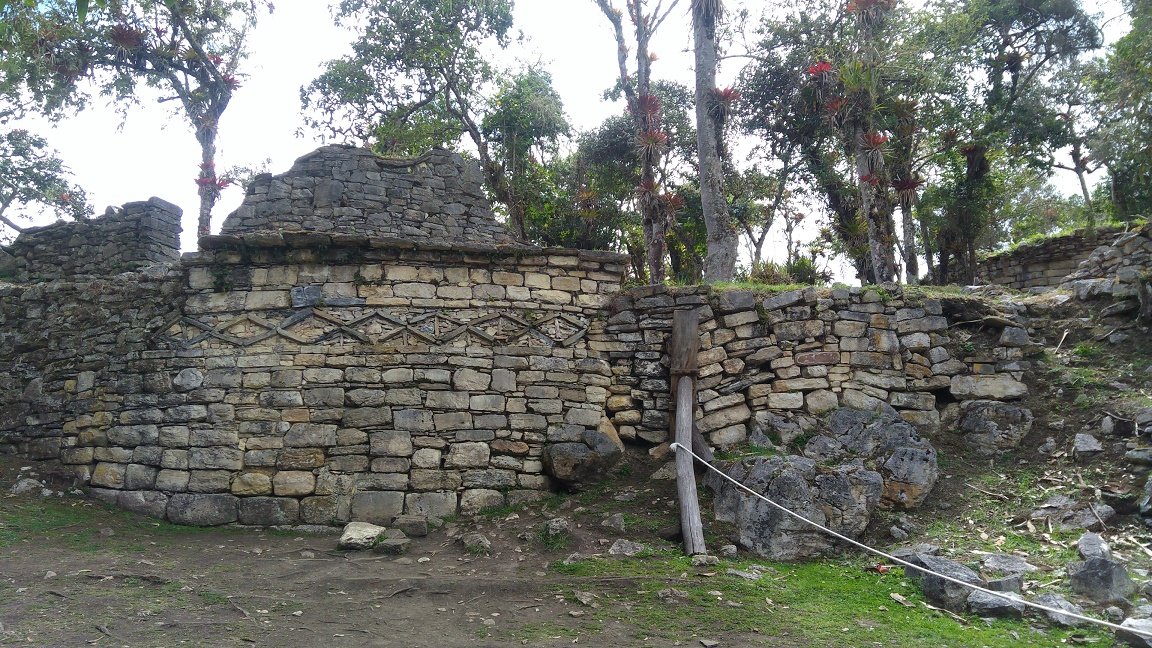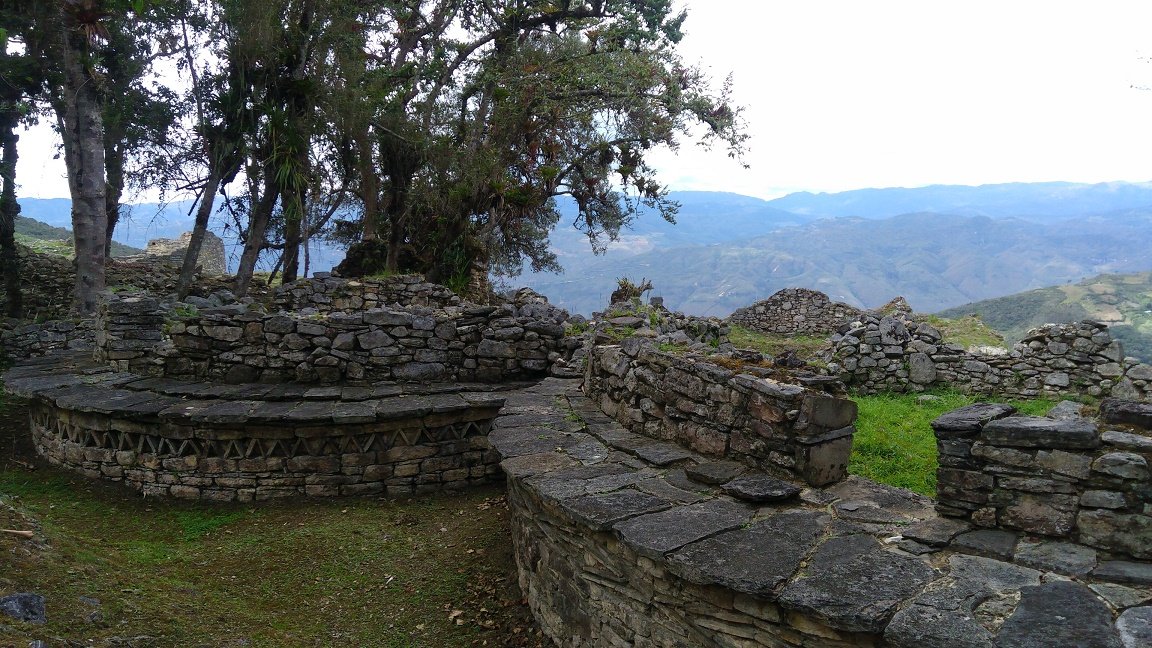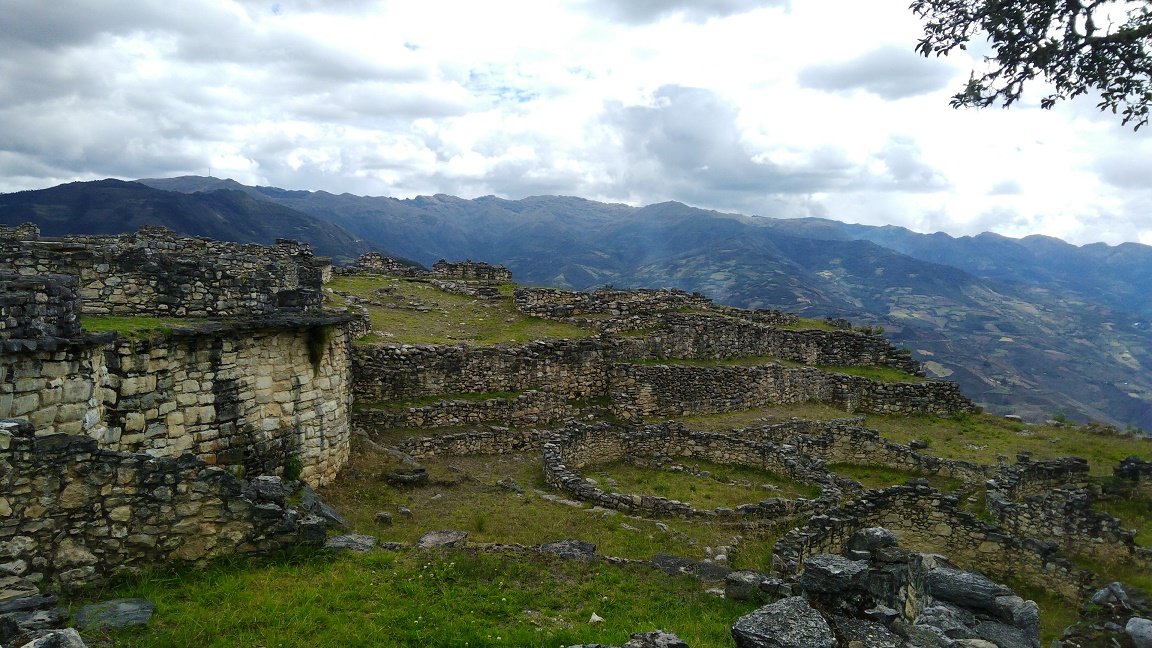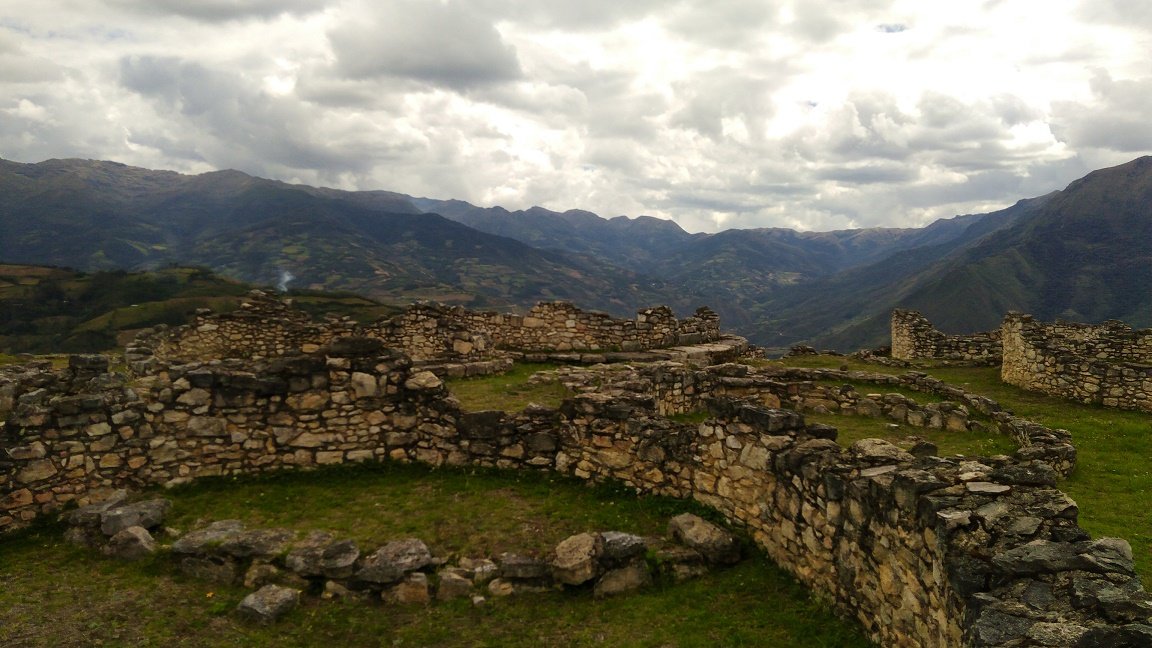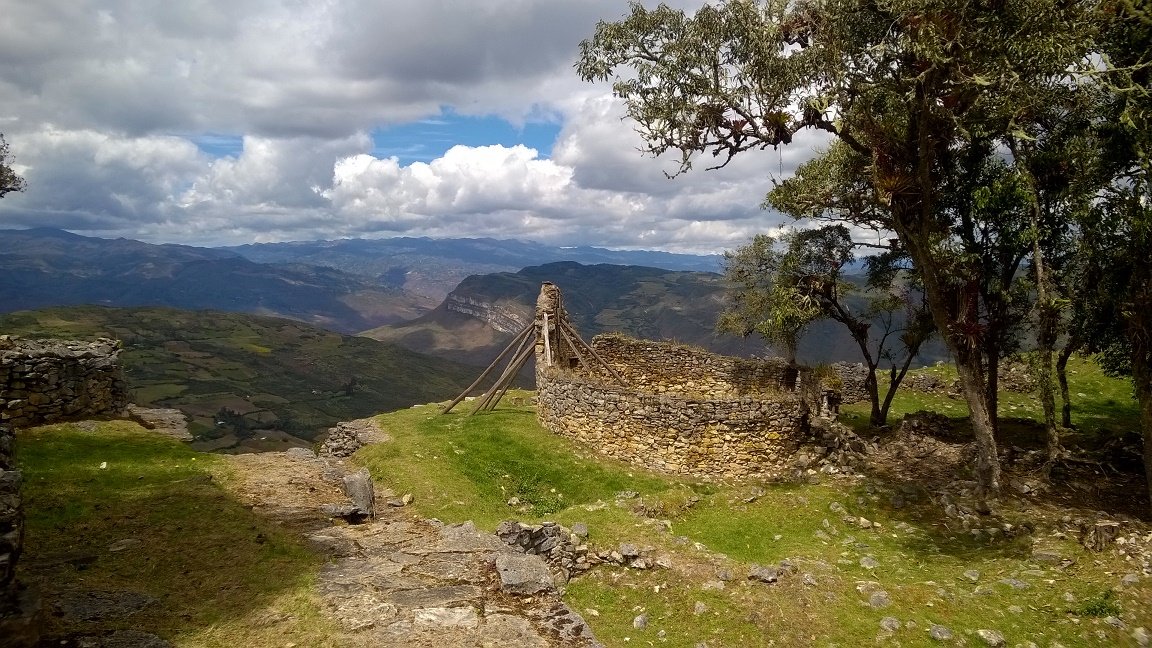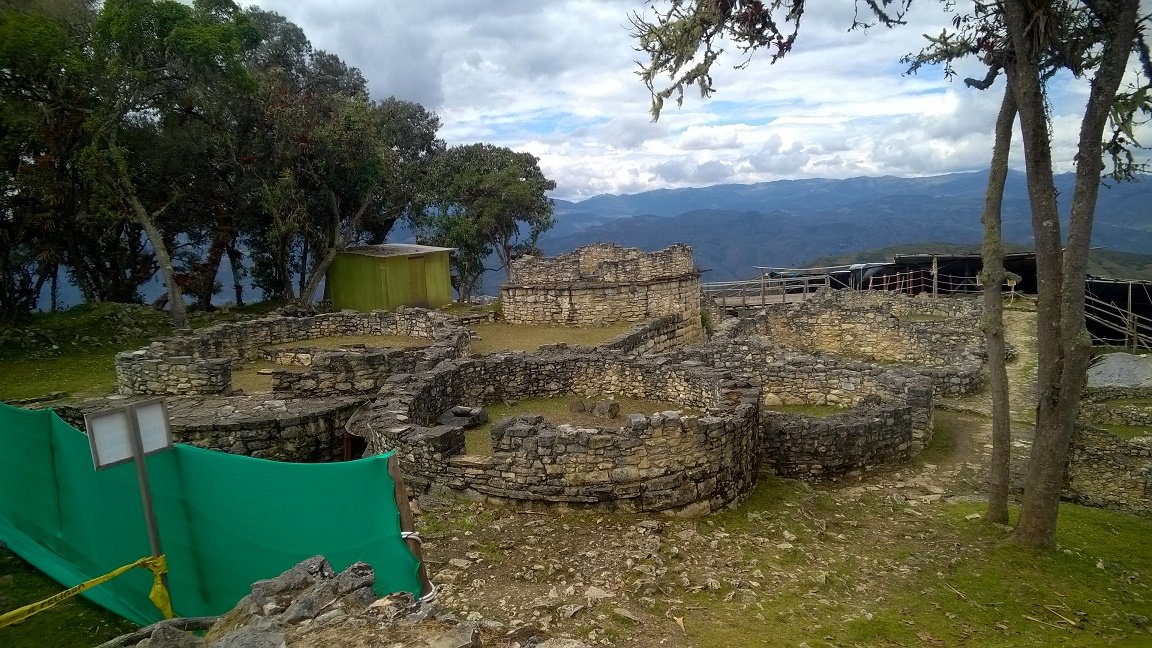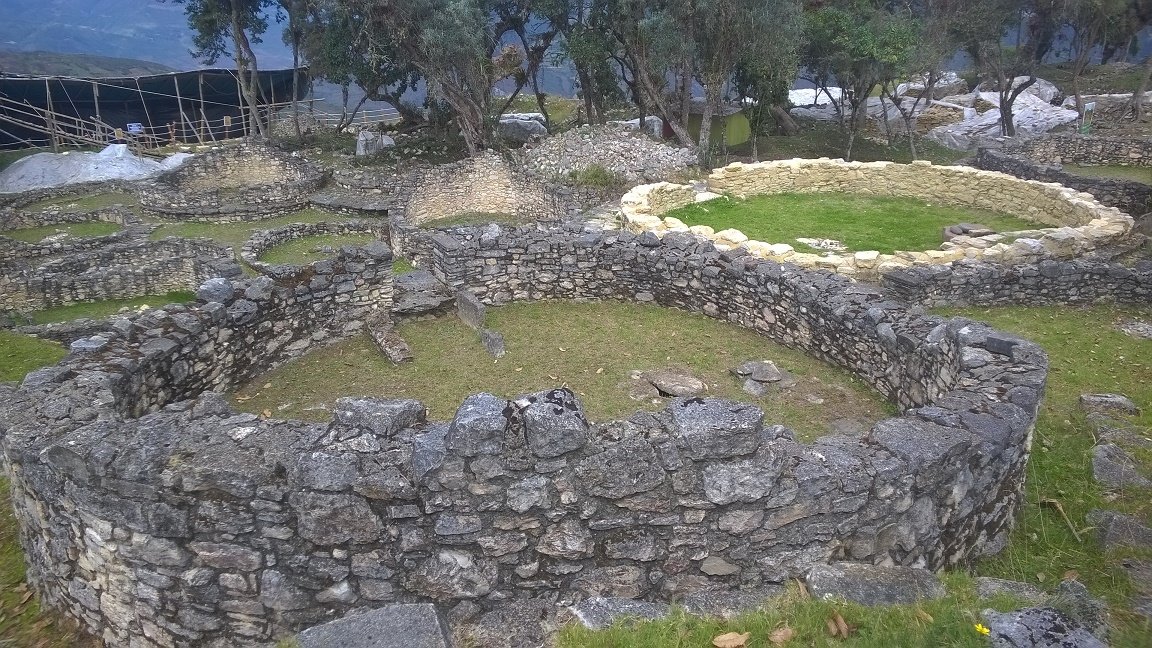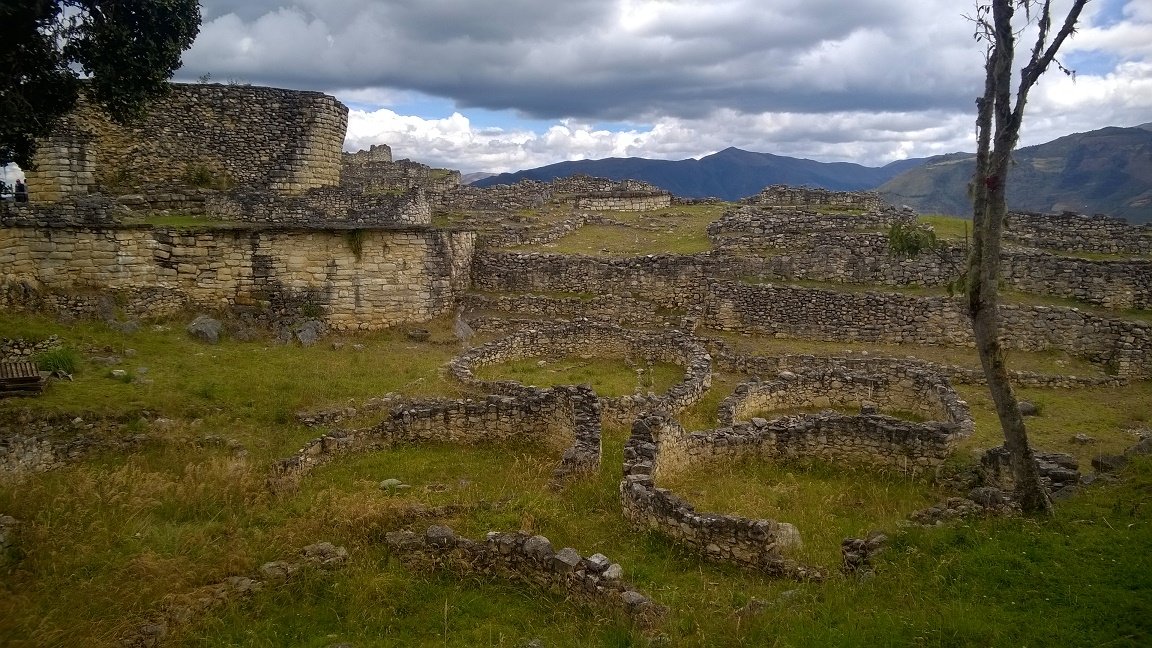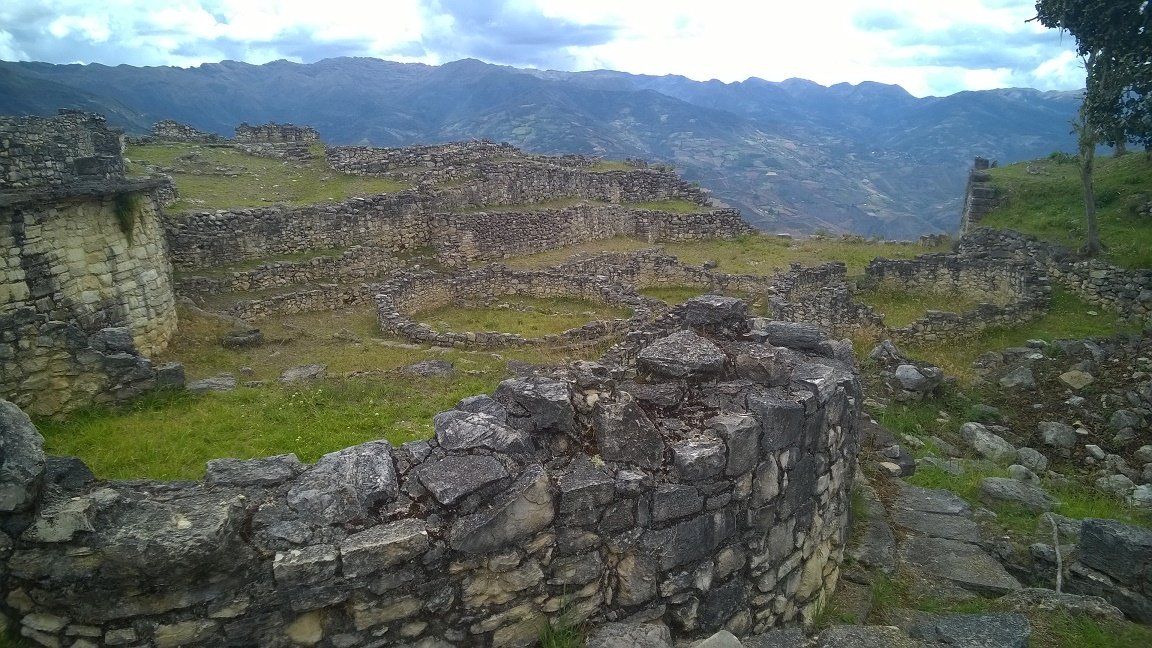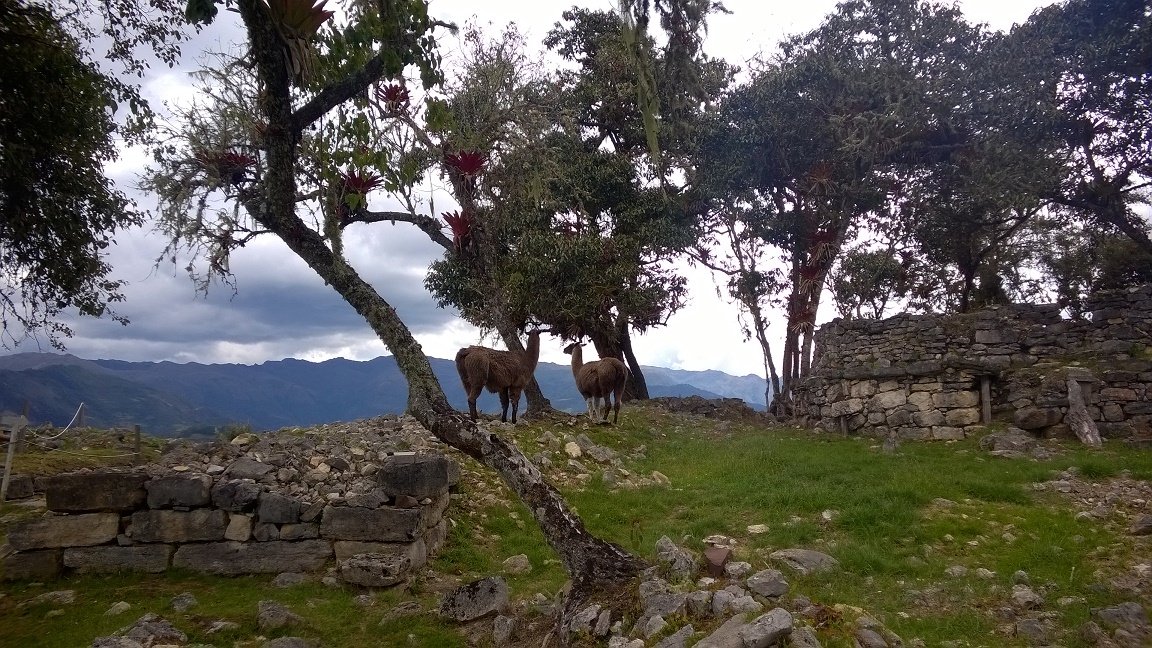 Kuelaps' citizens at present times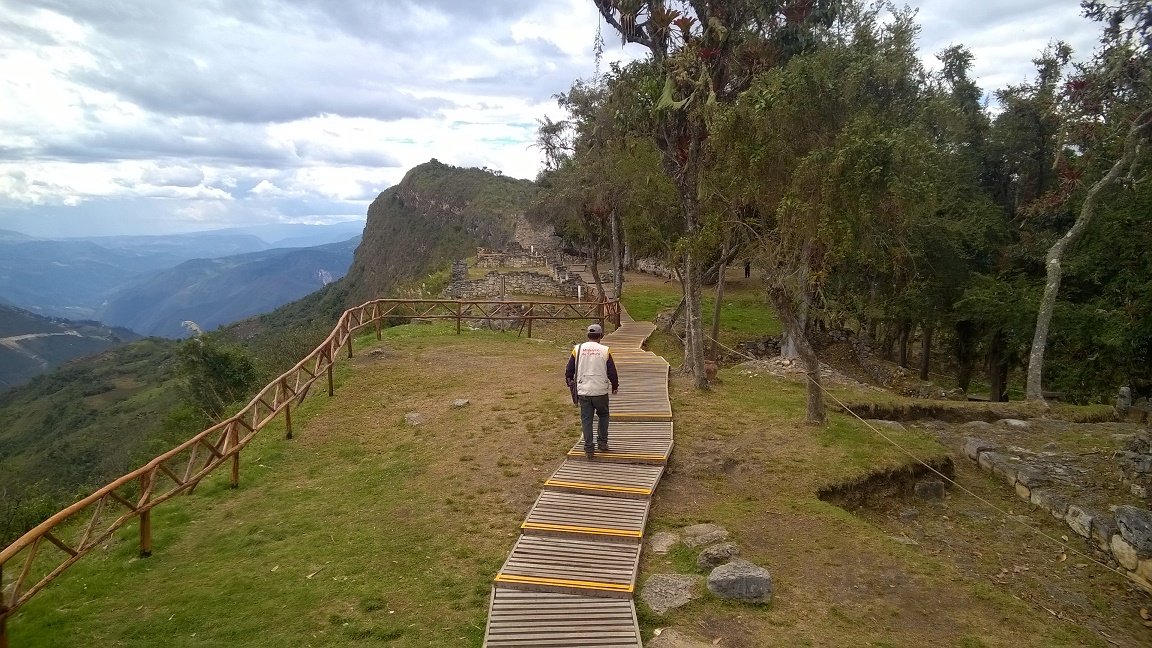 We left archaeological zone as last ones and caught one of the latest cable cars to Tingo, where we had to wait for another 2h for a bus which runs only when gets full. Finally, we got back to Chachapoyas, got some rest and took a night bus to Cajamarca next day.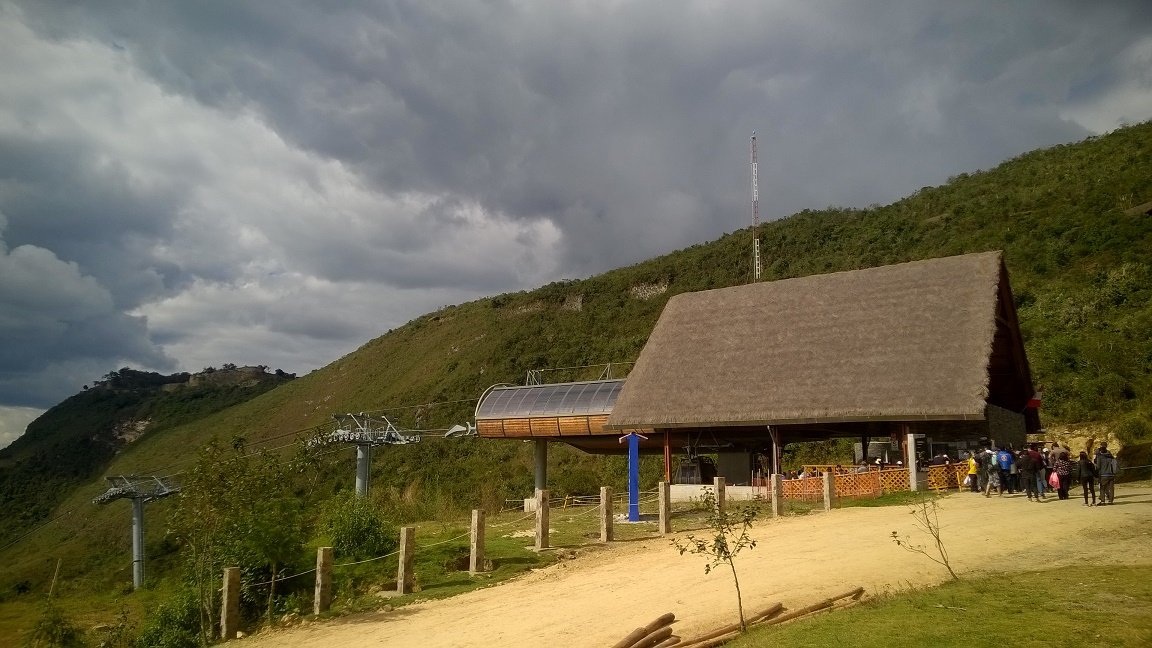 Top cable car station
So, there are many interesting places in Peru beyond well promoted Machu Picchu. There are many less known nevertheless very interesting spots, which are the testimony of ancient times. Another such places worth visiting are ruins of the Chan-Chan near Trujillo on the Pacific coast and ruins in Huaraz. Those are just a few examples of what you can find in this country, which is slowly being drowned under tons of rubbish. So, better hurry up.
Thanks for reading,
M & D