My travel tip to visit Statue of Unity and experience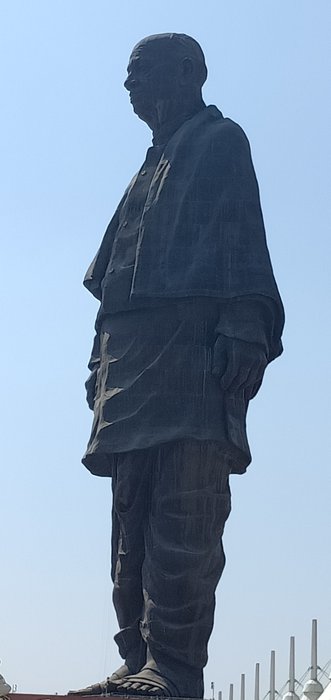 Statue of Unity is around 200 km far from Ahmadabad, Gujarat, and you should do a little planning to go there. Usually in times of travel season, its wise to book tickets in advance , but since we visited during February end, not a lot of rush was expected. Our driver advised to go there and book our tickets based on crowd. And the decision was right. If you plan to travel during peak season, its wise to take an express ticket before from their online portal.
The main attraction is the evening light show at Status of Unity, so you should keep in mind to stay till late evening, and plan your trip accordingly. We started at around 10 am and there is a expressway to go there, which takes around 3 hours.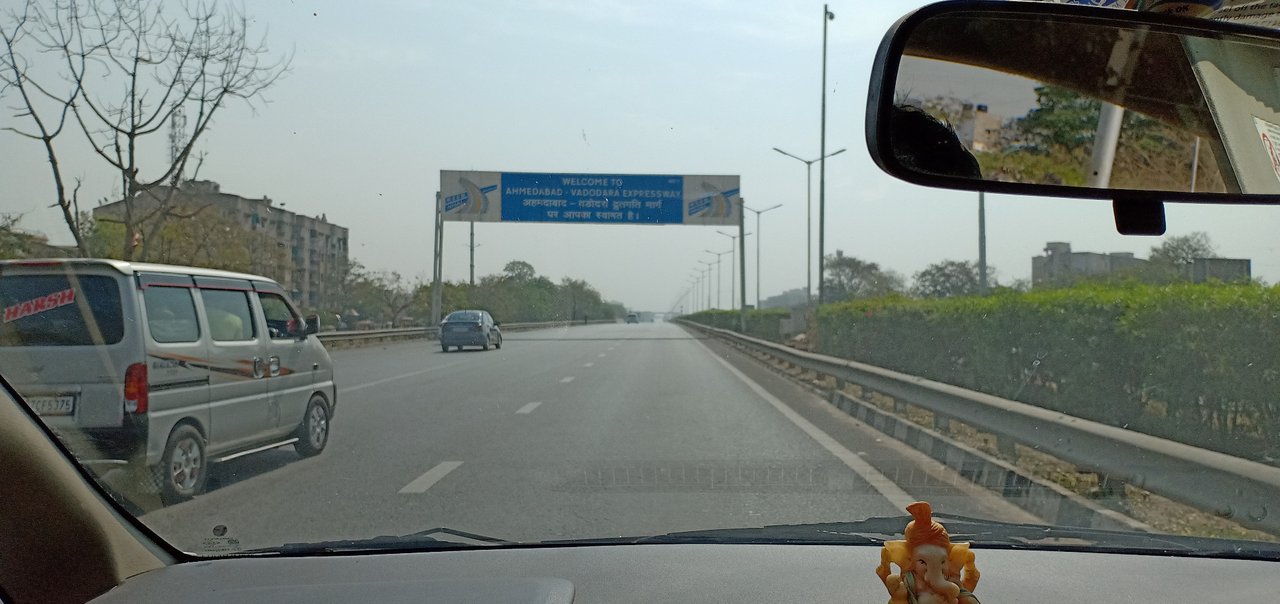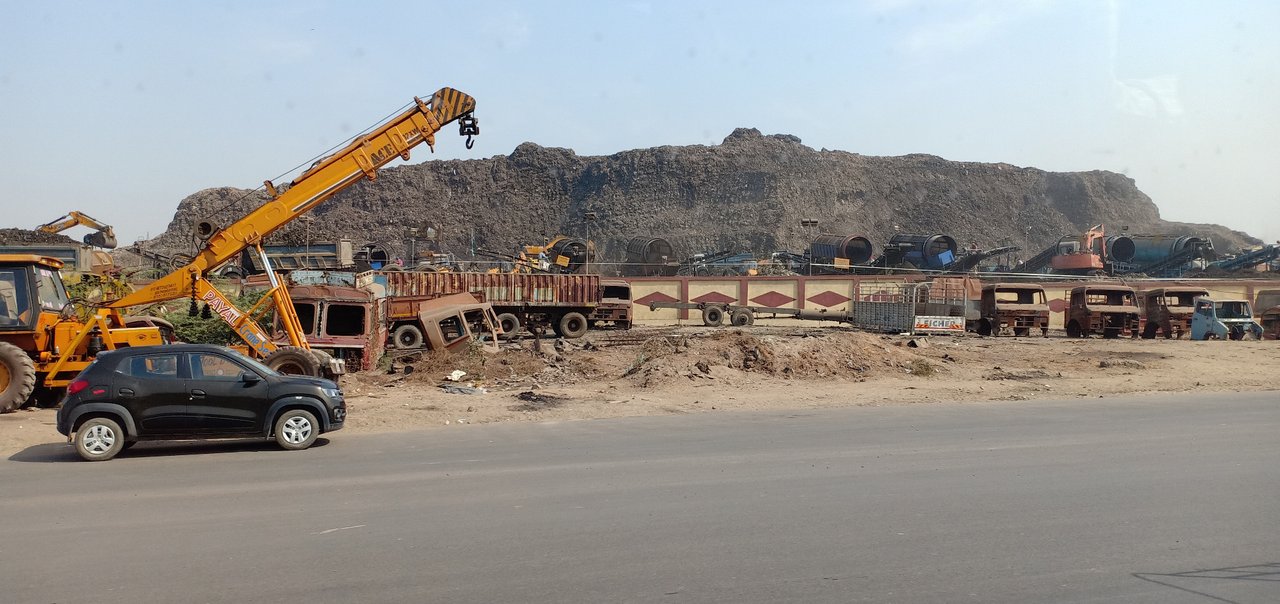 Before you take the expressway, you will see a large mountain, and I was curious to ask the driver, what it was. Unfortunately the answer hurt me - it was an artificial mountain created out of plastic waste dumped over years, and now they have been cleaning it up for years. The reason I wanted to show this is that, we should realize the consequence of plastic usage and how much bad it can cause to our society.
The expressway is pretty enjoying with lush green and riding on road was definitely a pleasure. At around 1 pm we reached at the ticket counter, and it was almost free.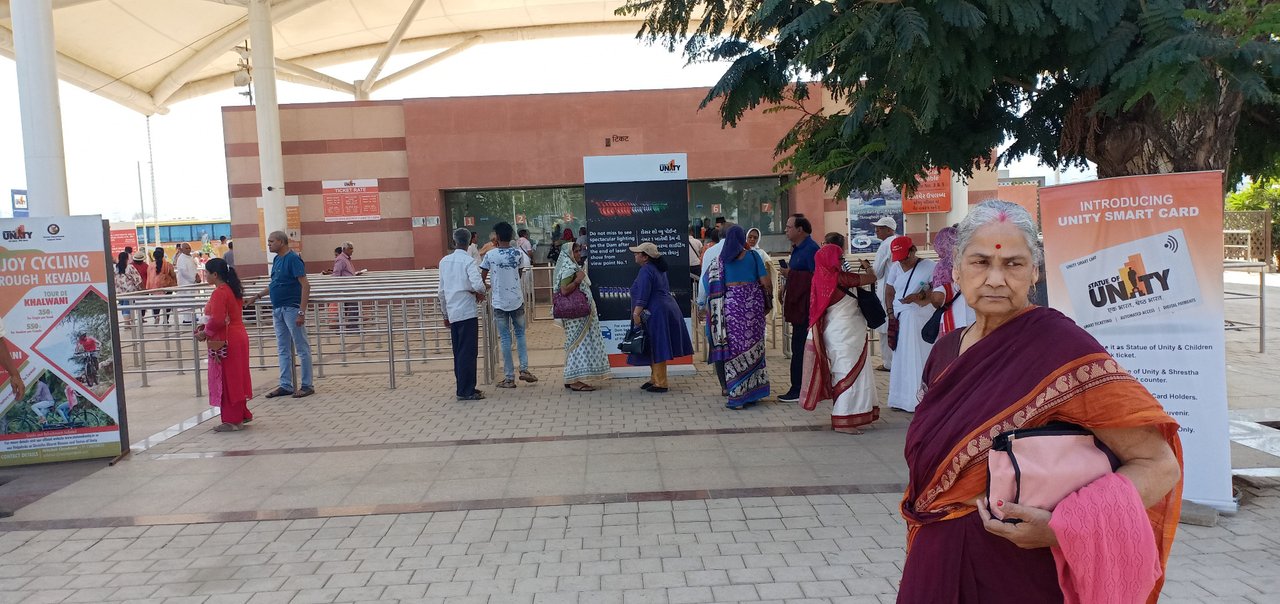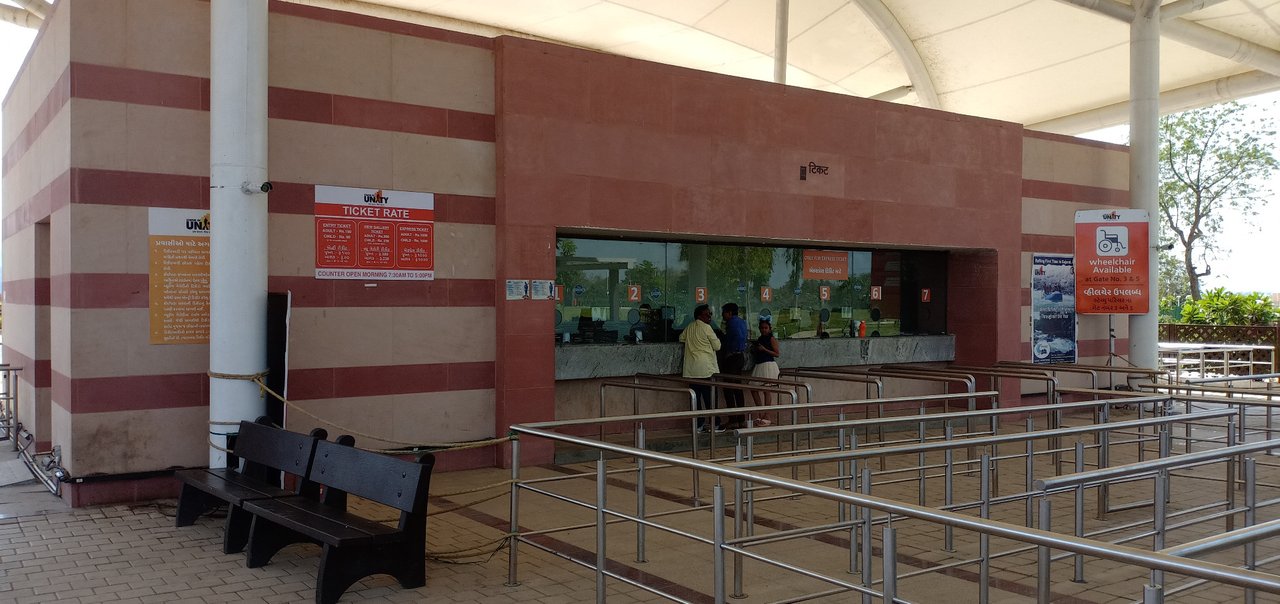 We took the Gallery ticket, that allows you to go inside the Statue of Unity, and go to the top and have a view from the top gallery. It gives a pretty nice view of the valley so its worth going there. The place where the ticket booking center is located is pretty well maintained. It was a bit hot, but still we enjoyed the place.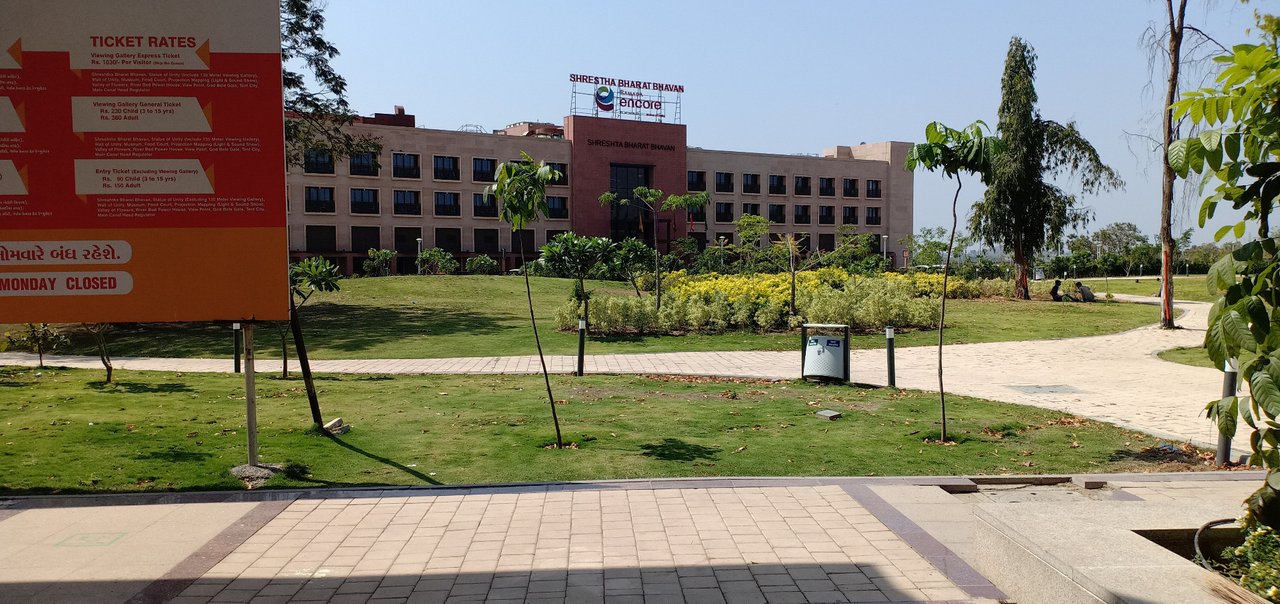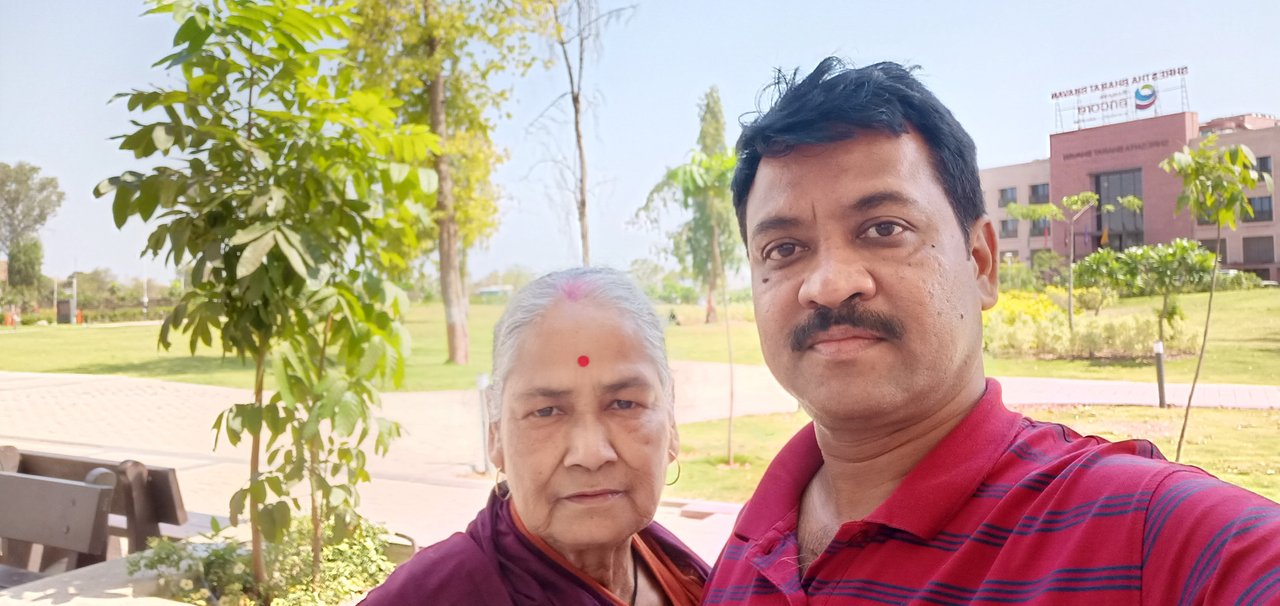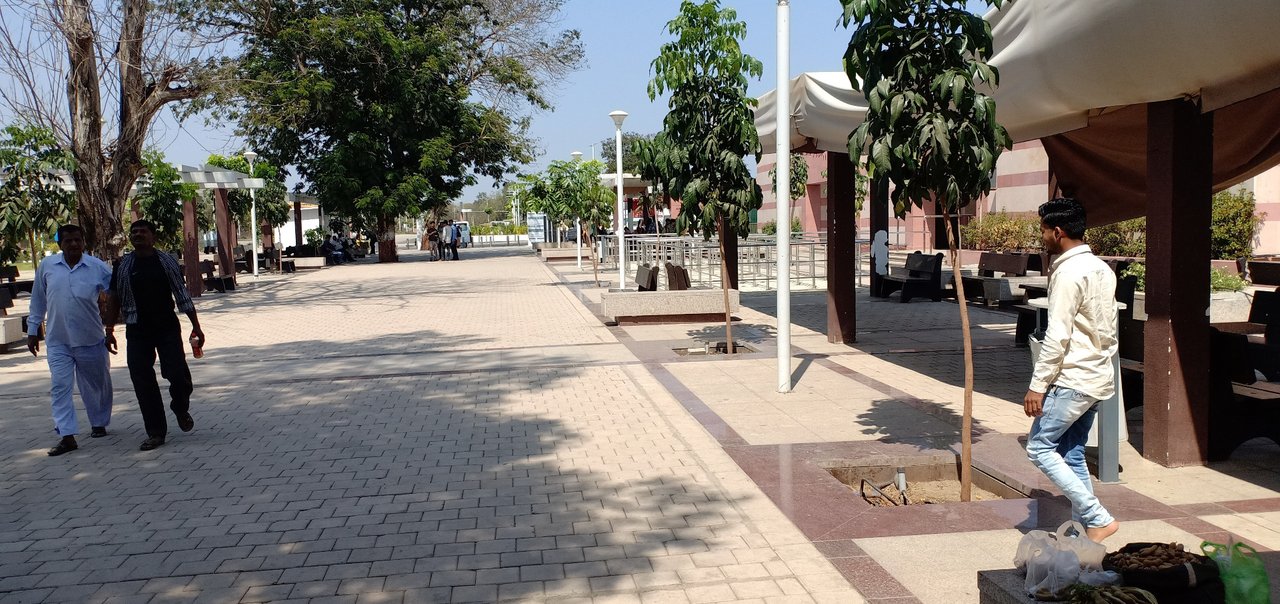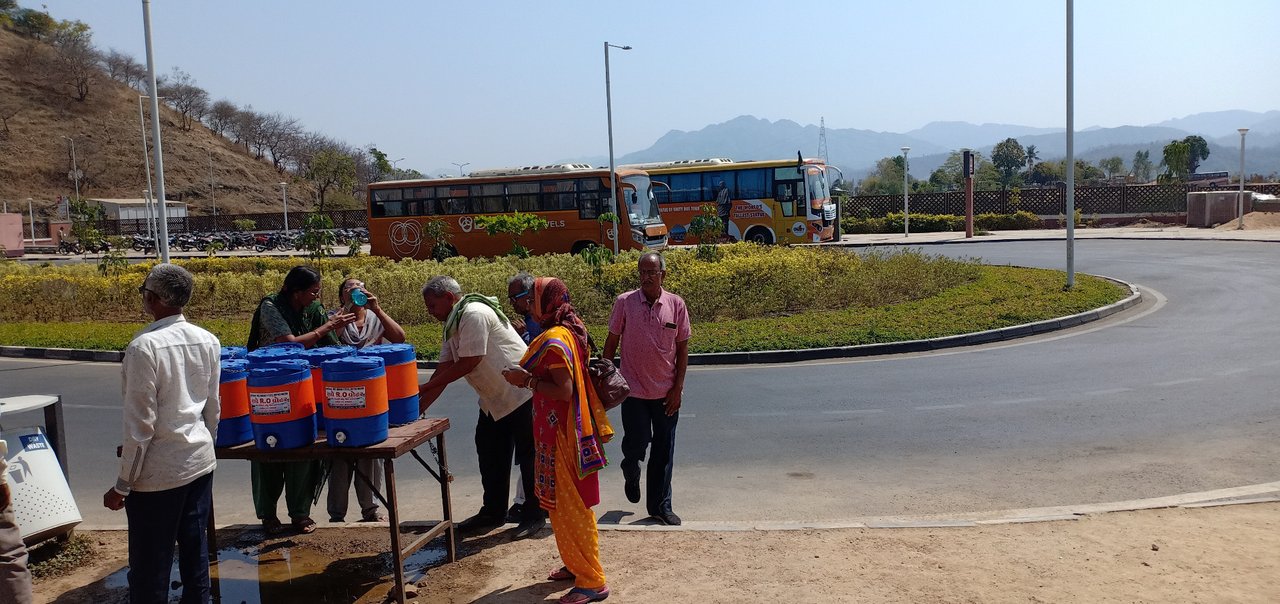 Its wise to carry a chilled water bottle, as there are no shops around it. There were some self help groups, that were distributing water, but having your own is better. From here, buses ply to Statue of Unity , and you will have to go in queue to ride the bus. They are running frequently, so it does not take a lot of time. May be during time of rush, it may take more time.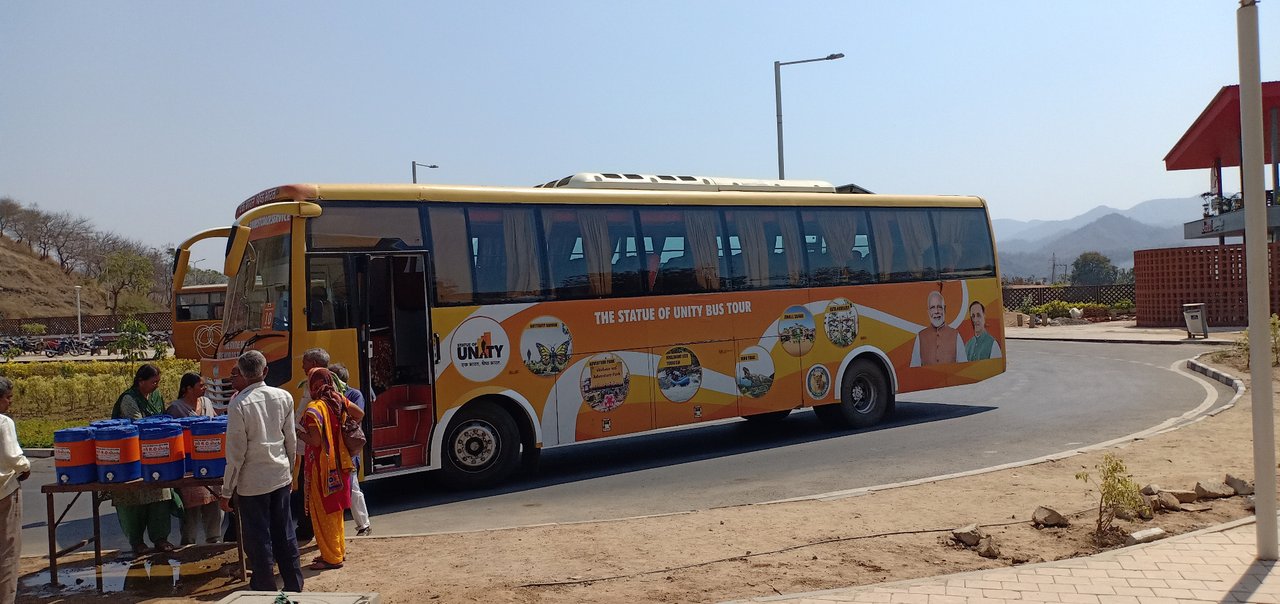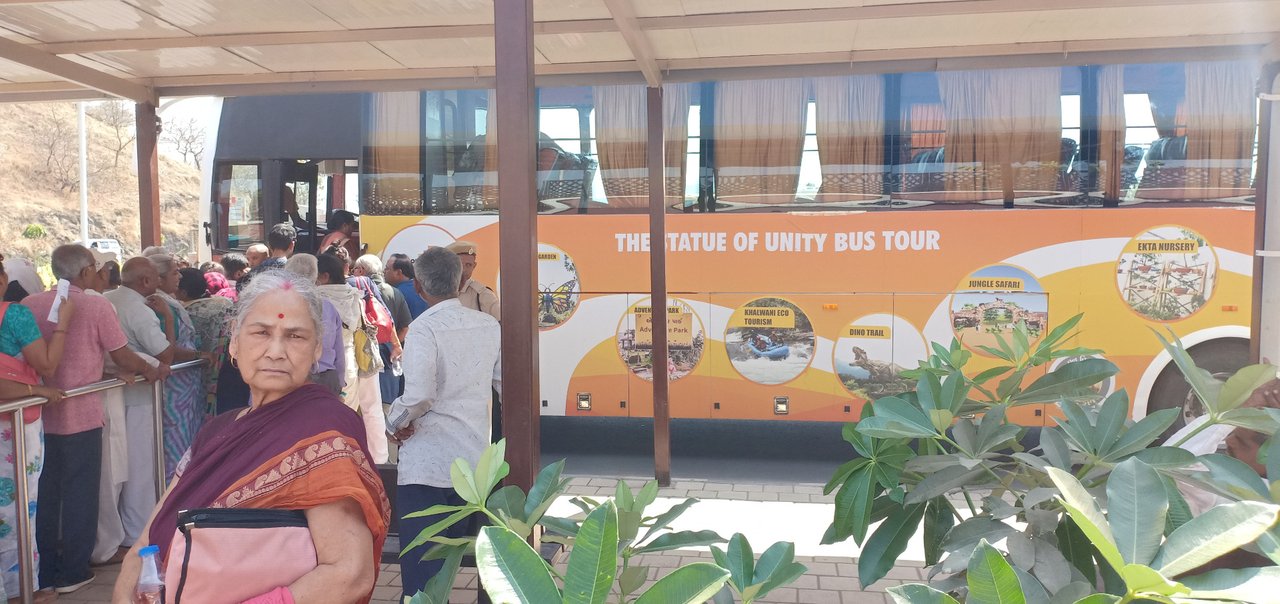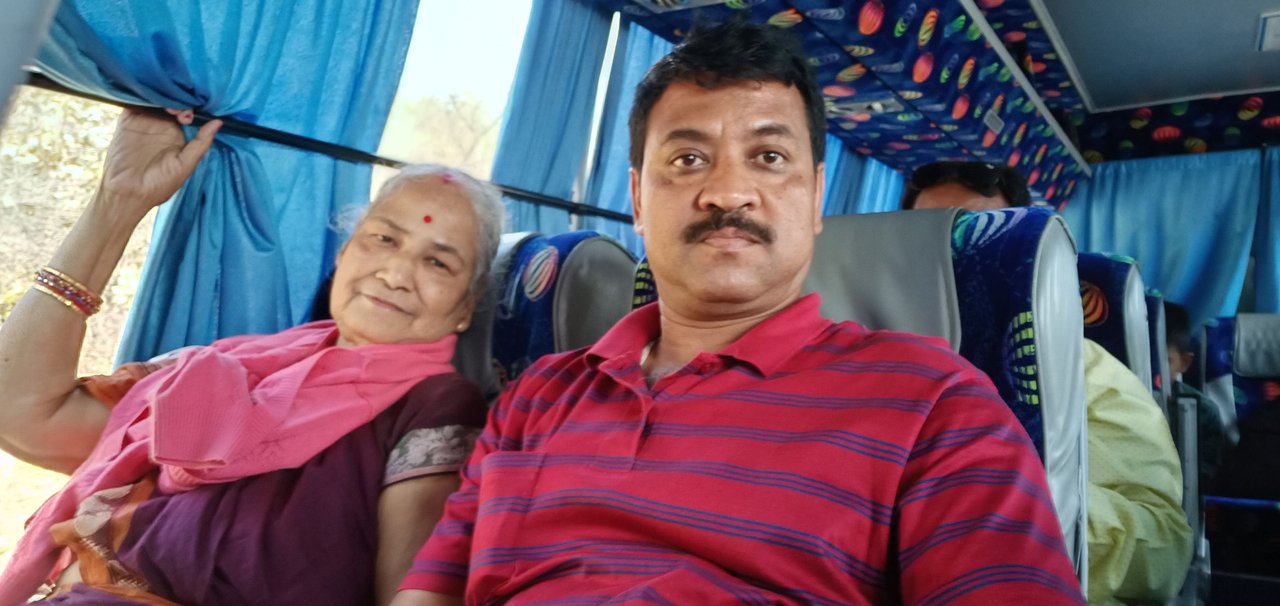 One thing I learned is that, we could have actually gone by our own car there. The driver did not tell us that, and we were of the impression that you could only go by bus, but that is not correct. The place from where the bus drops is around at a distance of 750 meter from the Statue of Unity gate. And since it was bit hot, Mom was not quite comfortable walking the distance. Had we gone by our own car, he could have dropped us in front of the gate. So if you are going by your car, insist the driver drops you at the gate. If you are young, then its ok to go by the bus.
Here is the view of the statue from the bus drop place. It was quite a beautiful view though.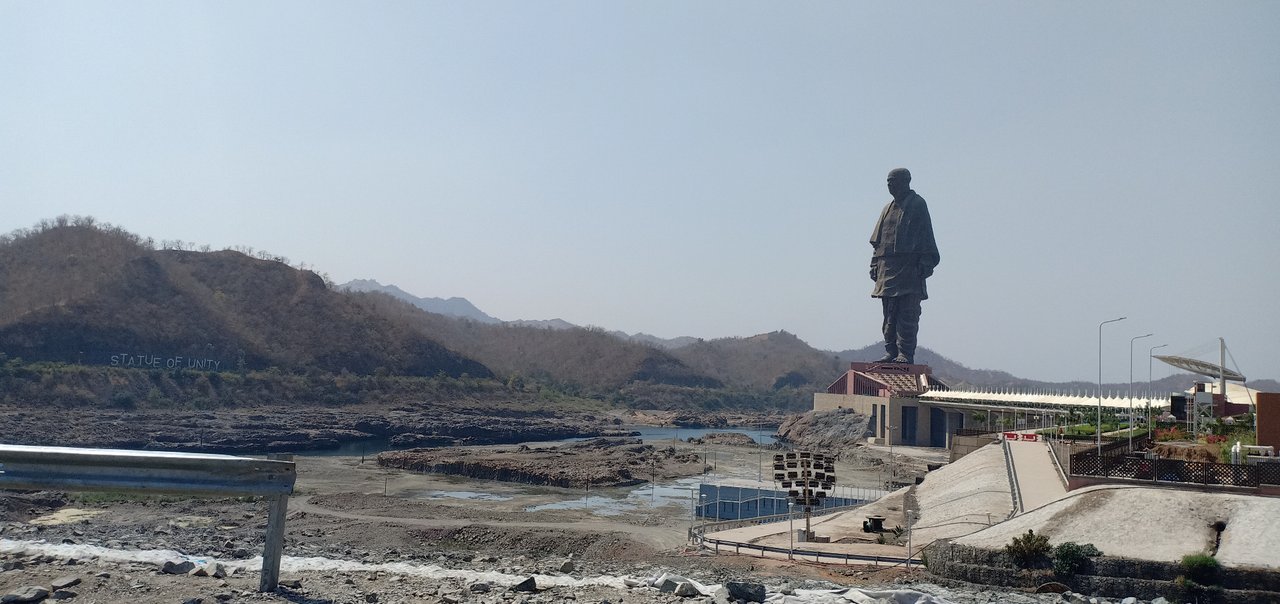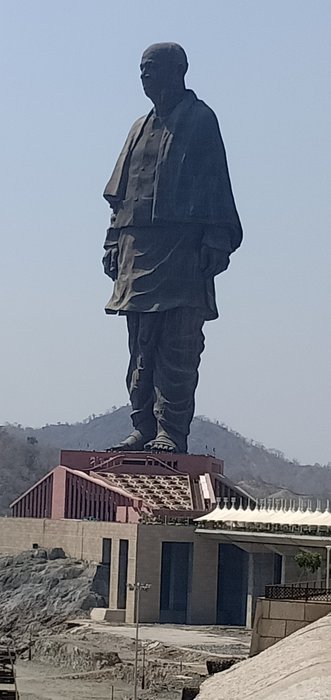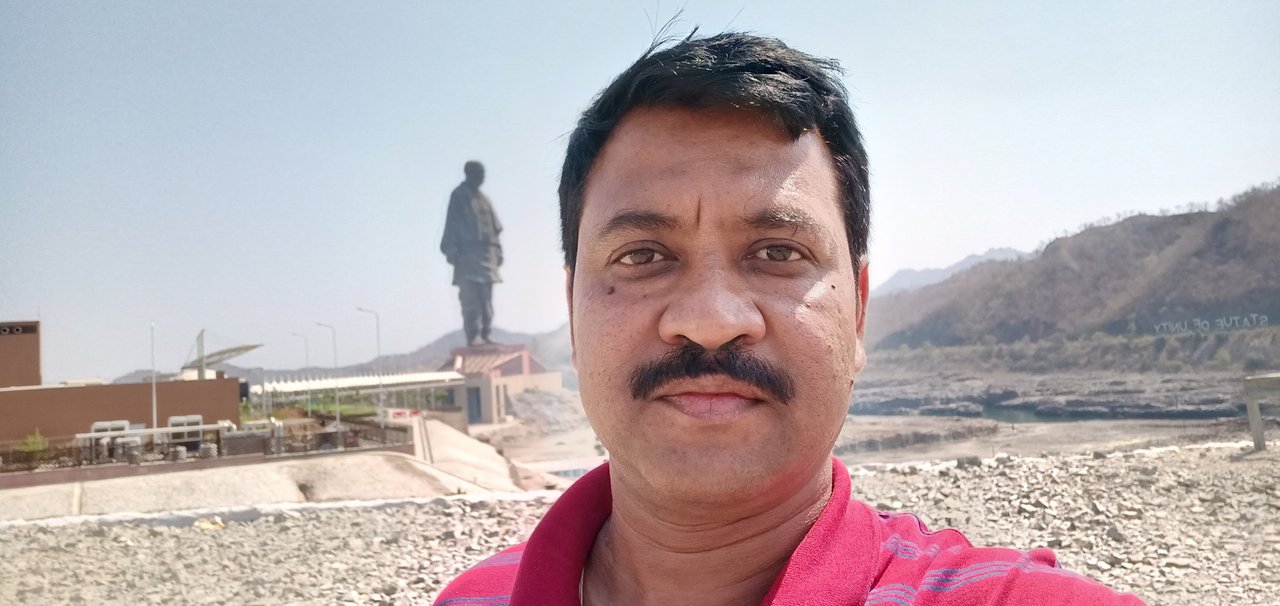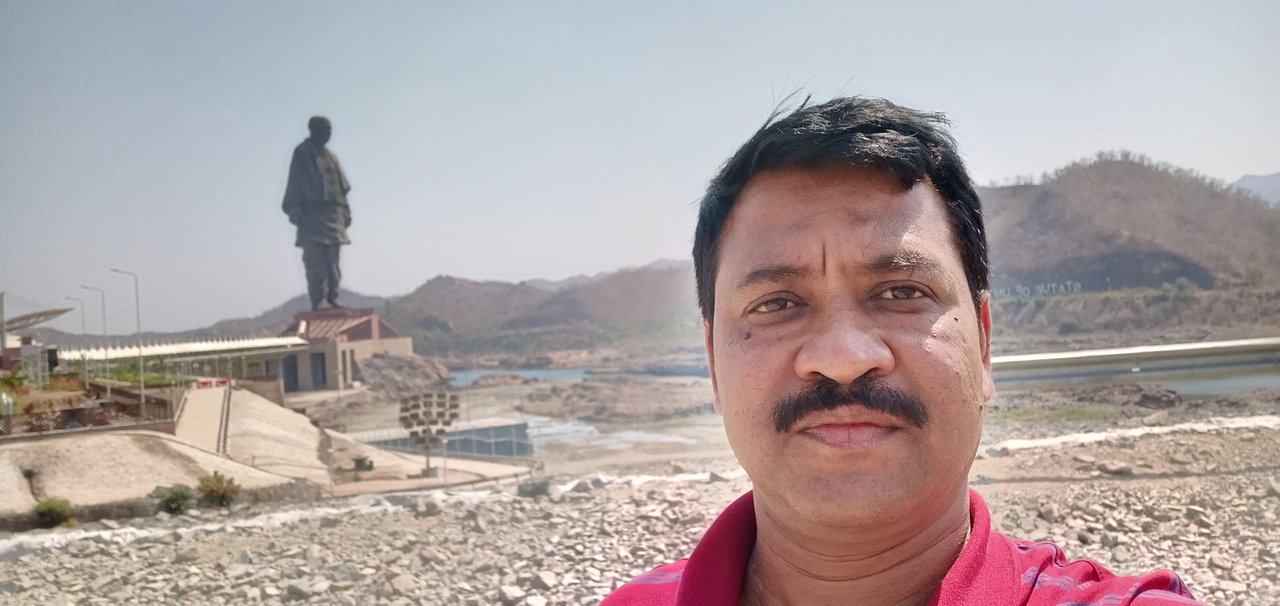 So from here, you will have to walk till the gate and go through a security Check. The total distance would be around 1.5 km till you reach the Statue. Please keep in mind that, you cannot carry any food items inside beyond the security check, so leave them in your car ( at the place where you booked the ticket, if you are going by bus). There is a food court in the premises, where you can eat. If you carry some food, better you eat them , which the kids were doing 😏. We had a very heavy breakfast and carried some sweets for Mom, which she consumed a bit. So we planned to first visit the statue and then eat something in the food court.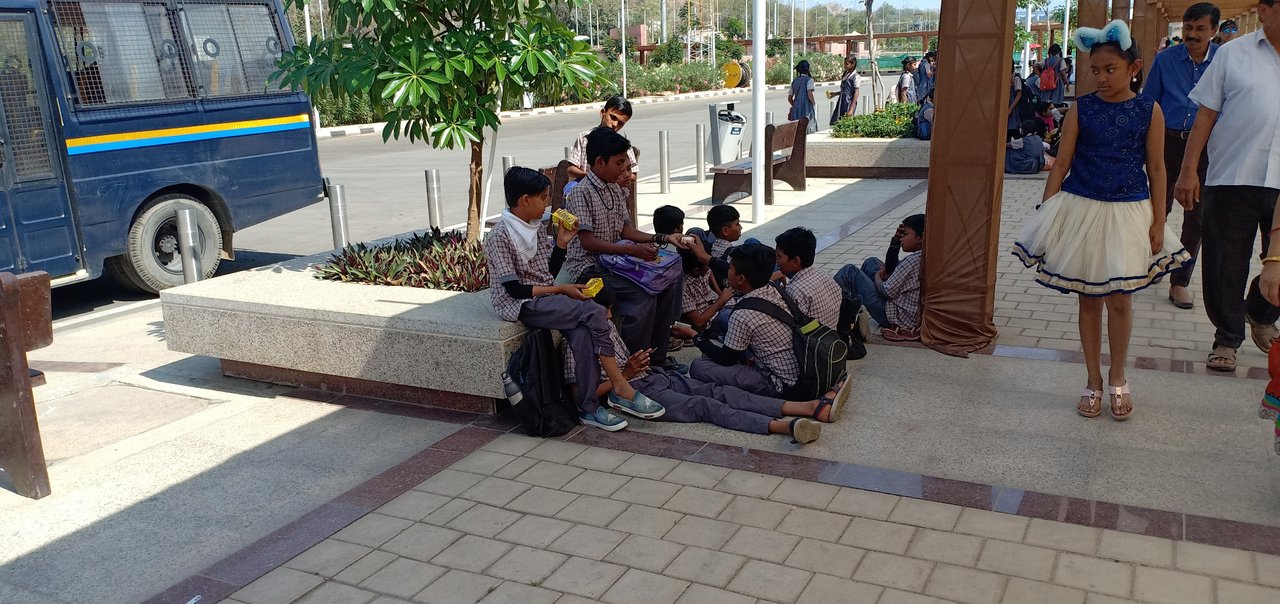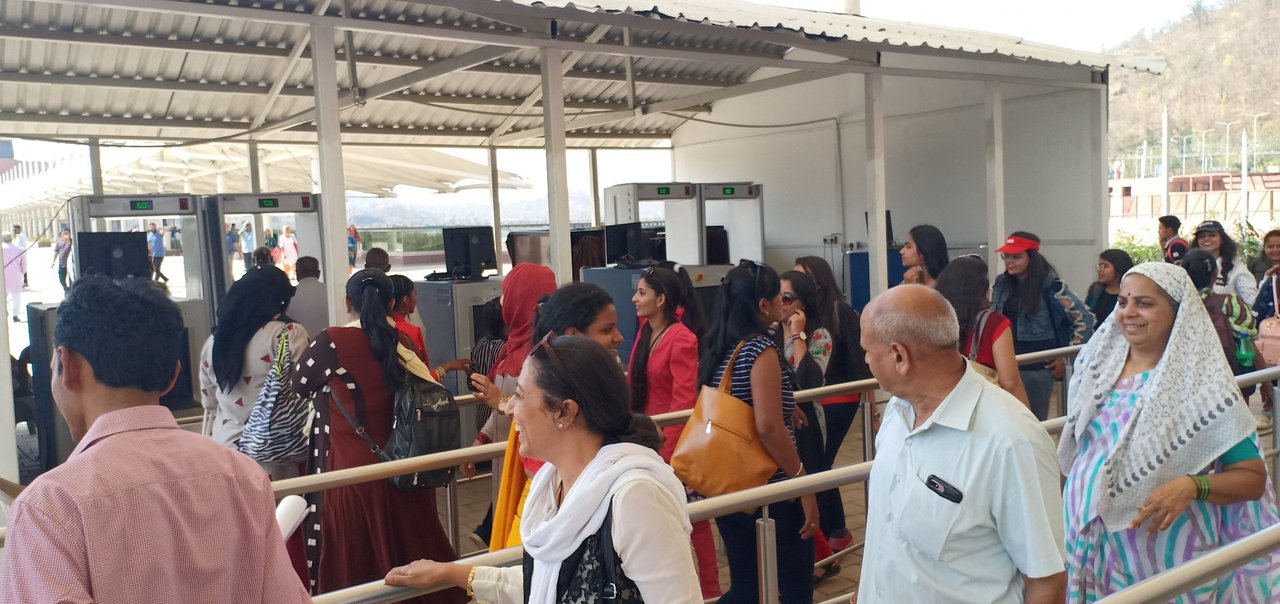 After crossing the security check, this is where you land. Its still half kilometer away , but they have travelator fitted , so you can just go by that.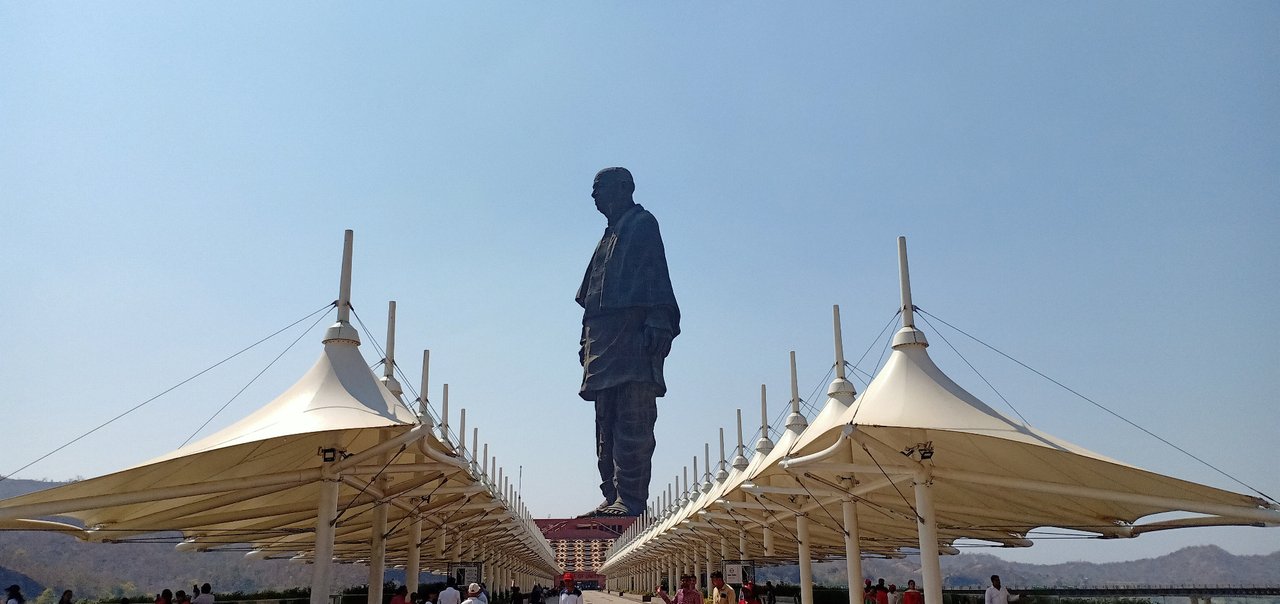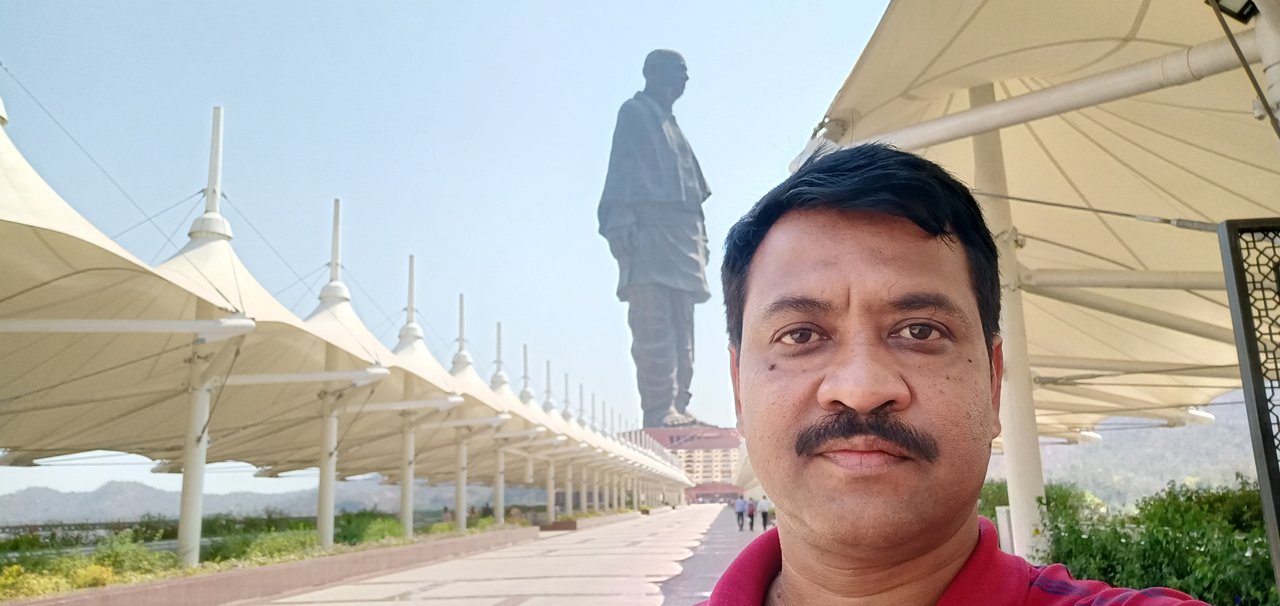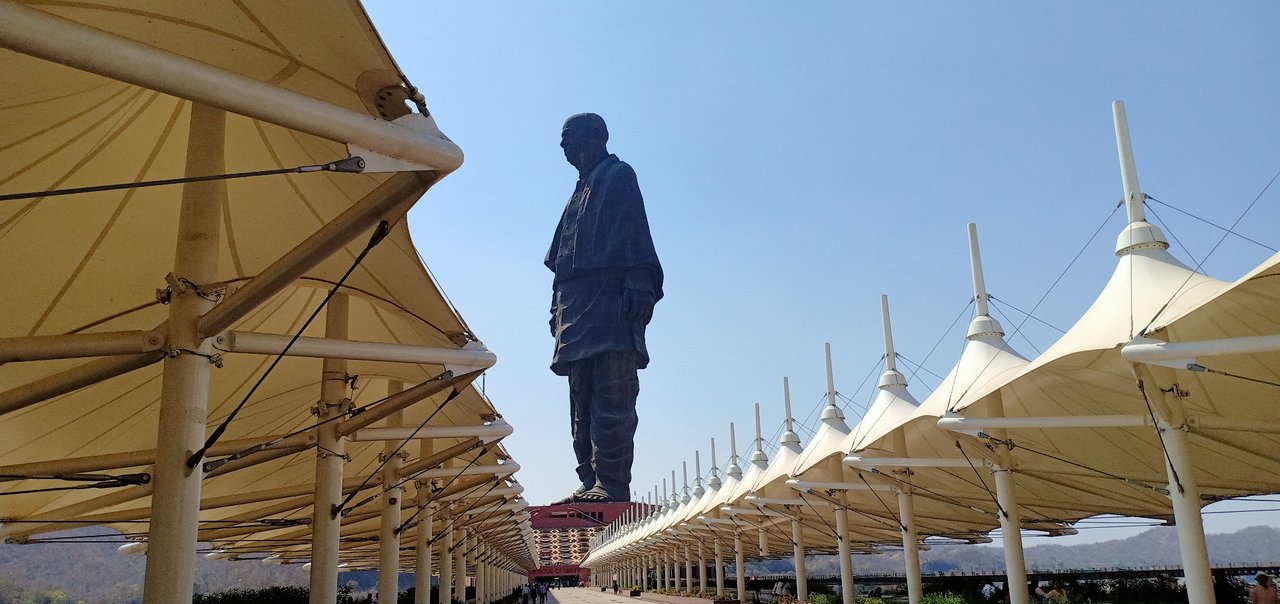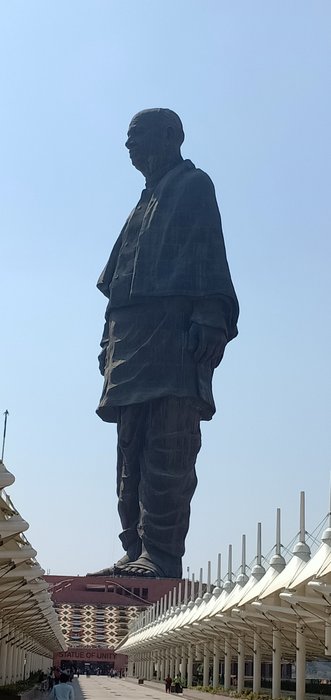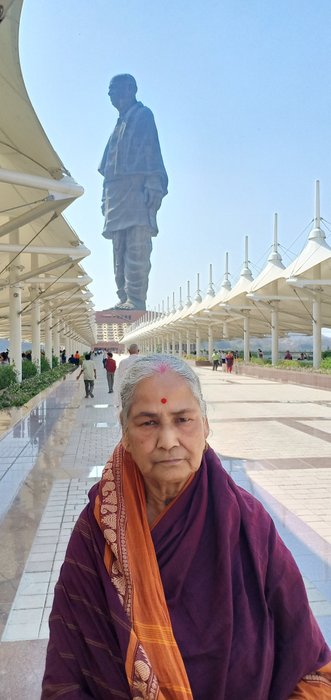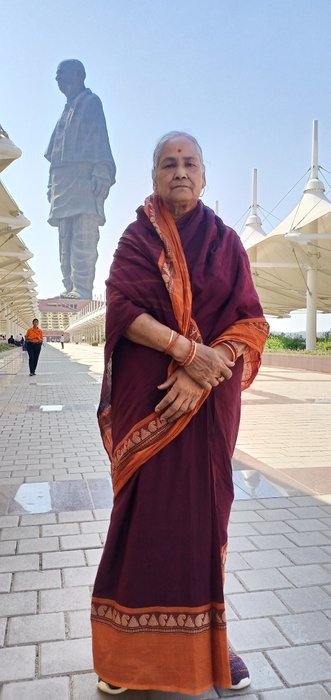 Mom was a bit tired by this, so we sat there for 15-20 minutes and then we started. We will continue to explore more in my next post.
P.S. - Starting this post, my travel feeds will be hive exclusive only, so that people can land on hive world, if they search and find this post.