Although only 10 kilometers away from home, I have never visited the "Hiesbergwarte" near Senftenberg in Lower Austria. To be honest: Only some weeks ago I have heard about this lookout point the very first time.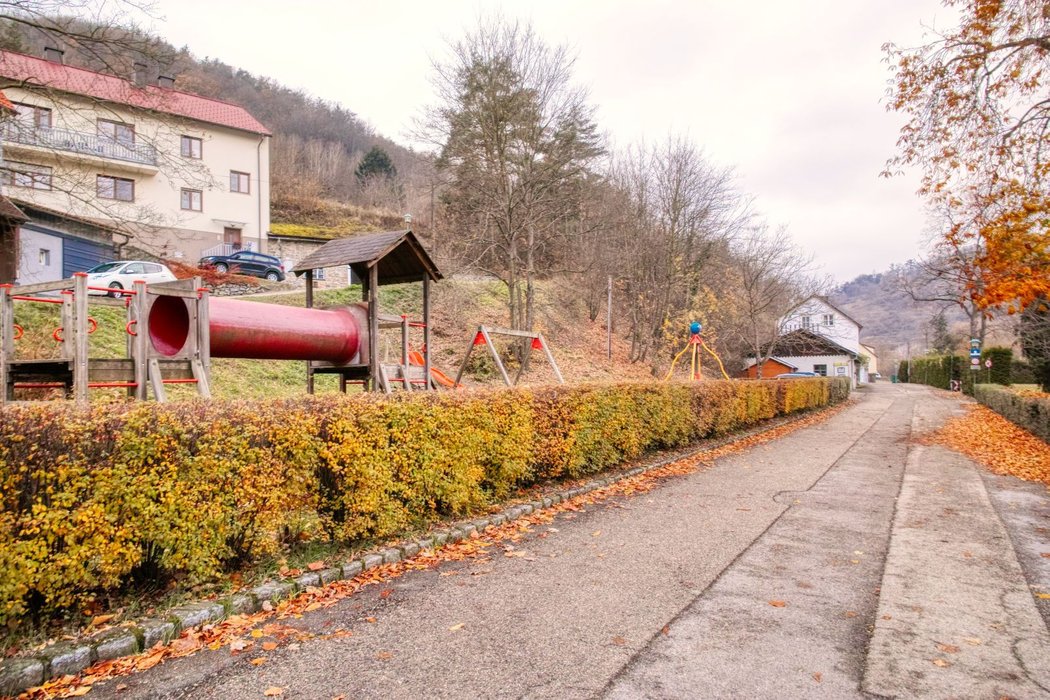 Senftenberg is a small market town with about 2.000 inhabitants in the Kremstal (Krems valley - named after the river Krems) that borders to Krems an der Donau, my hometown.
When you want to get up the Hiesbergwarte that is located on a mountain called "Hiesberg", you have to get to a small street in Senftenberg that is also named "Hiesberg". You have to park your car at the playground or just before the campsite.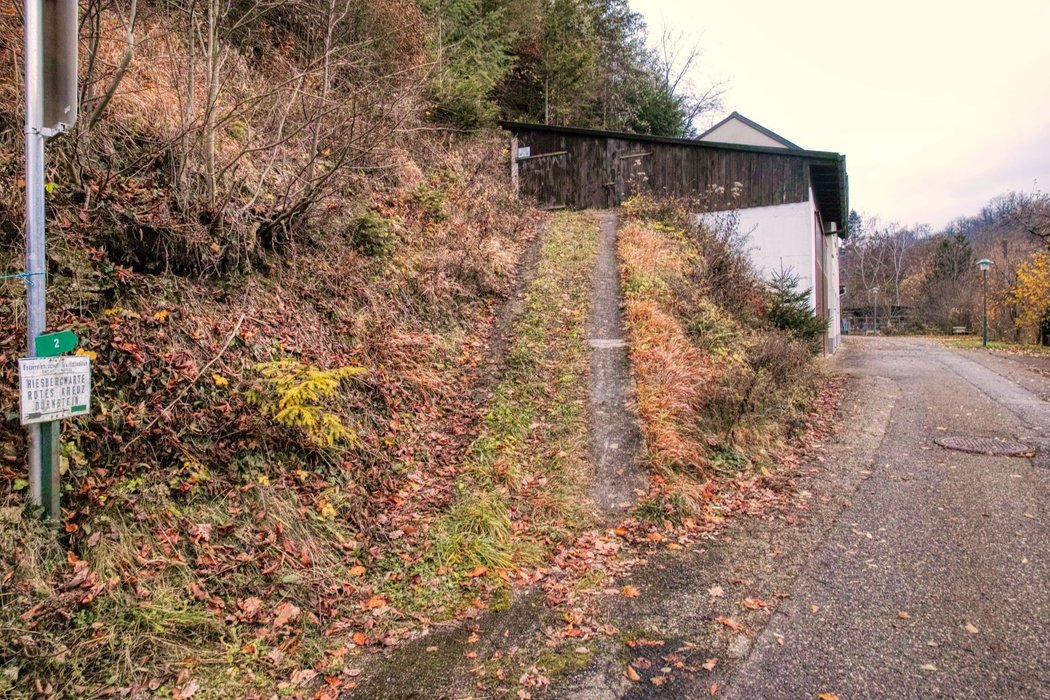 After some hundred meters you have to get up this ramp.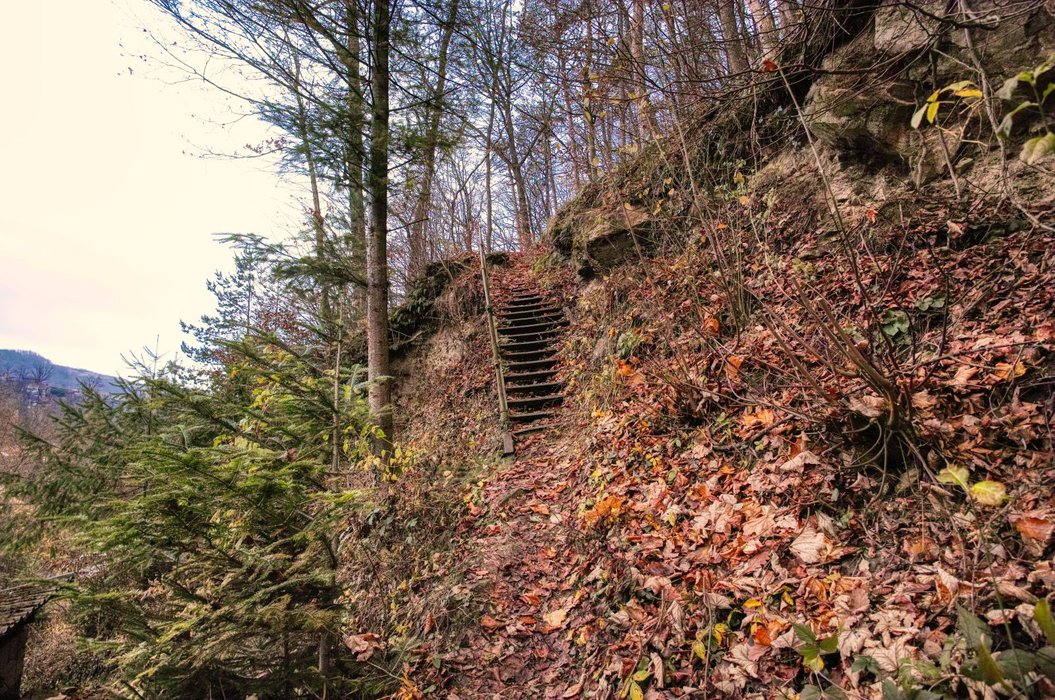 Then you have to get up a narrow, steep and winding trail that also includes this iron stairway. Now, in autumn, the ground is covered with leaves as well. So I would highly recommend wearing hiking boots and using hiking sticks!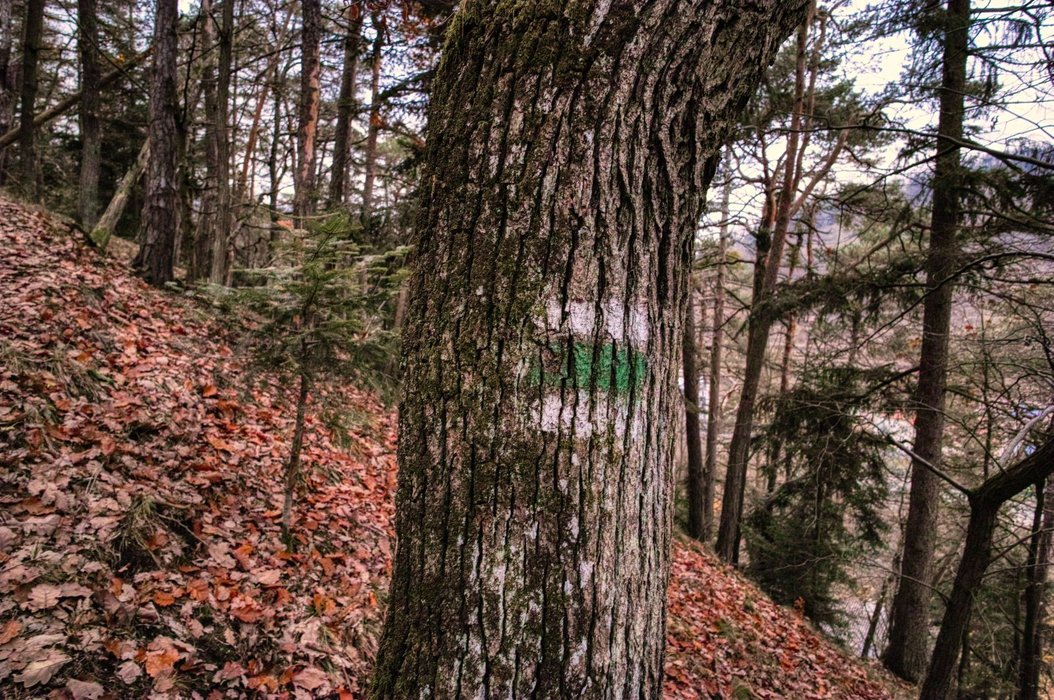 Always follow the white-green-white marks on the trees that will show you the way. The Österreichische Touristen-Klub (ÖTK) really did a great work!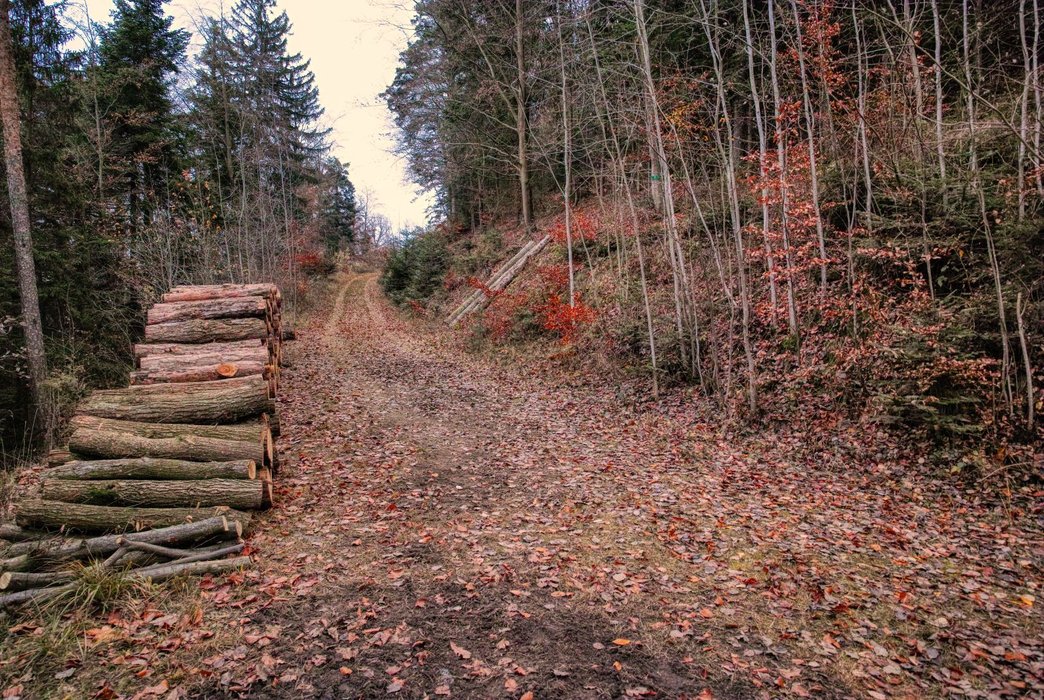 After fifteen minutes you come to this broader track. But unfortunately you just walk it for some meters, then you have to turn right and get to another small, narrow and winding trail.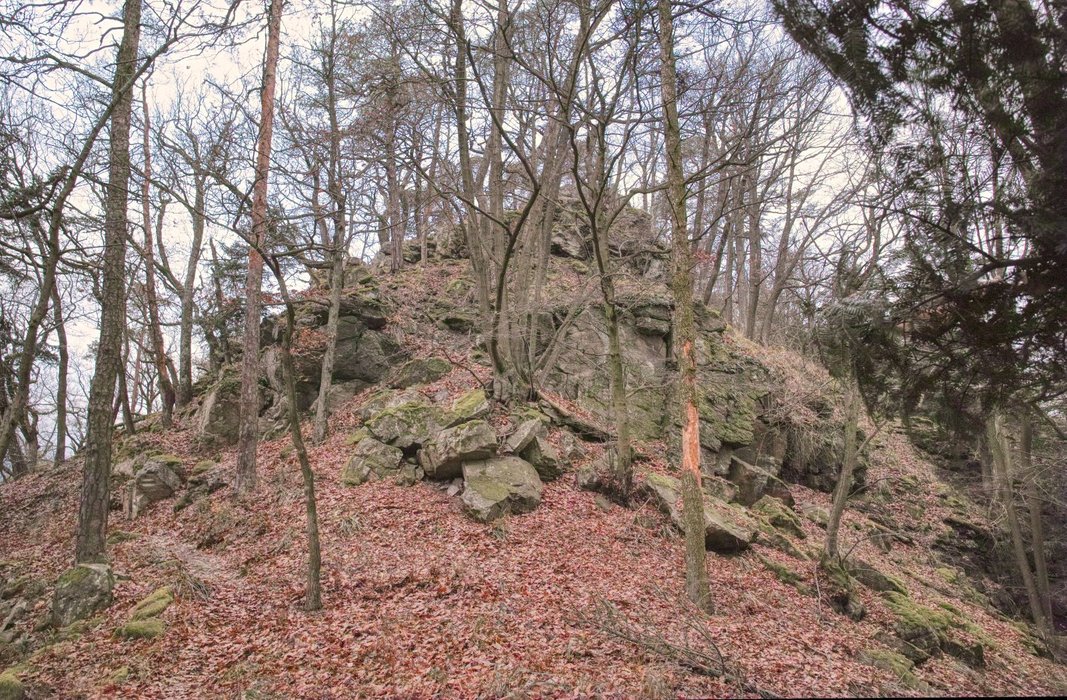 Ten minutes later you can already see this rock formation.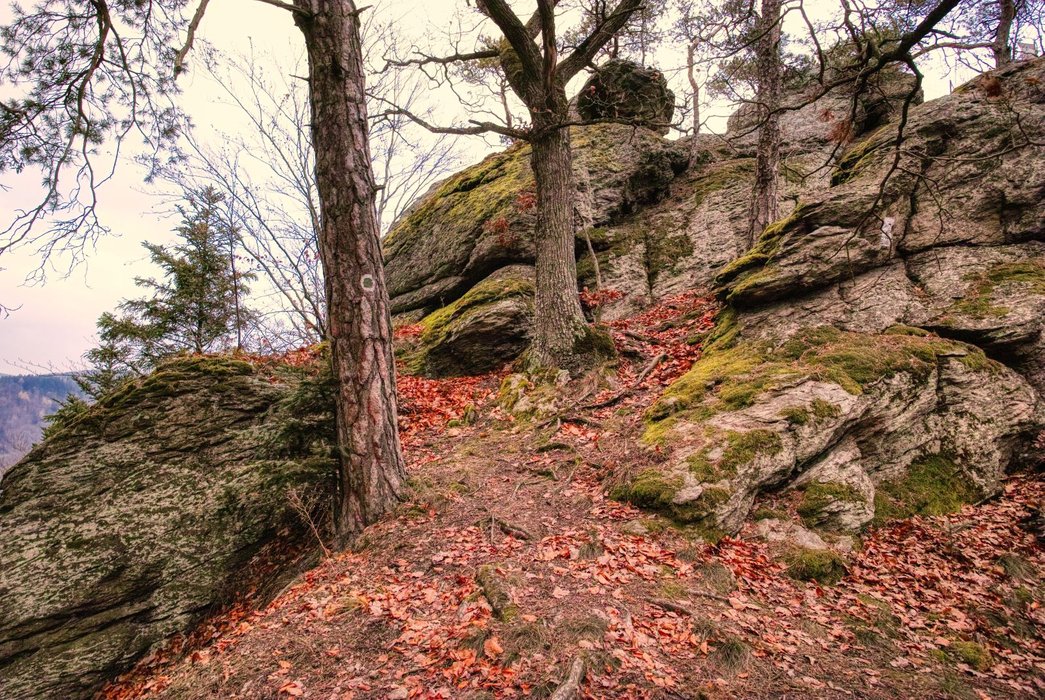 On the other side, you can find the way up.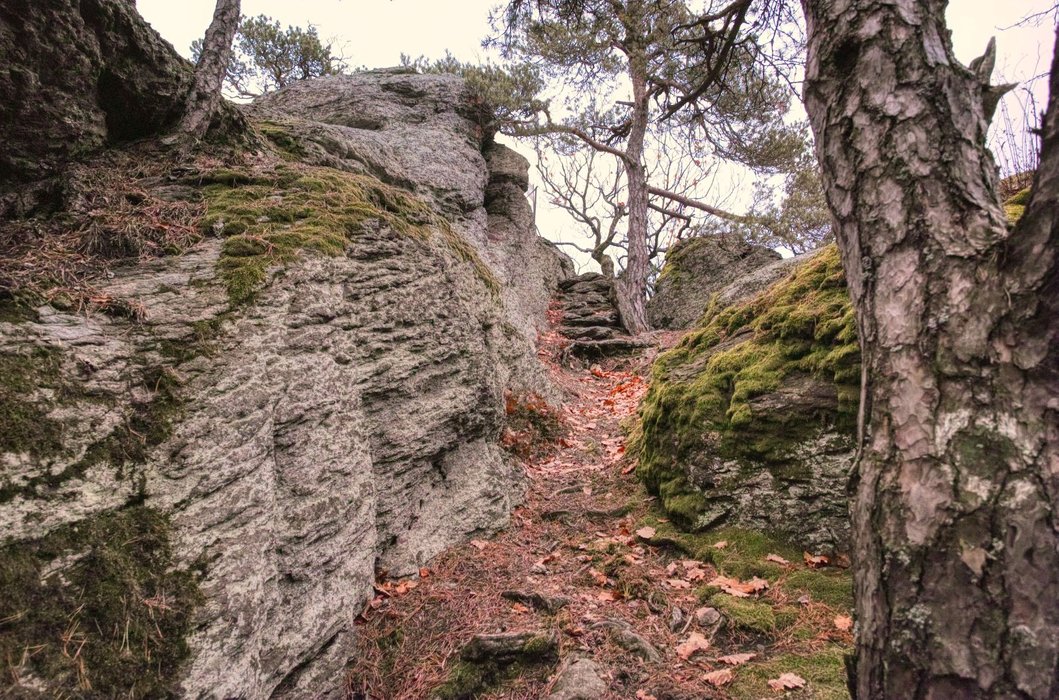 The small trail leads to some rock steps that you have to walk up.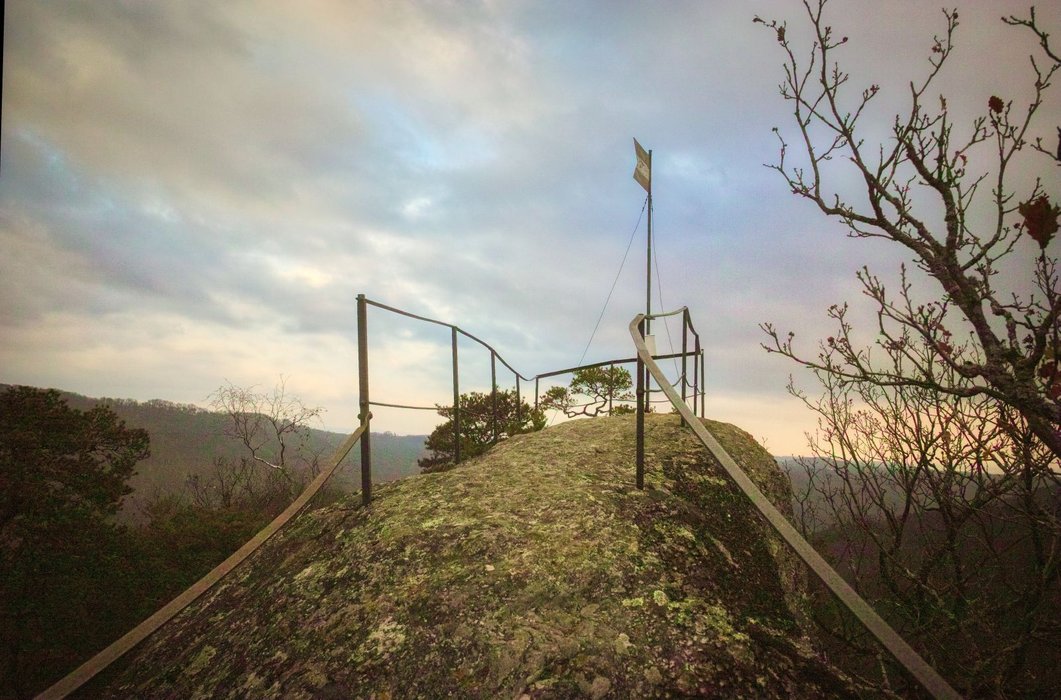 The last meters can probably already be regarded as via ferrata. The lookout point has been built in 1931 and was sponsered by Heinrich Husbeck, a tourist who frequently made holidays in Senftenberg.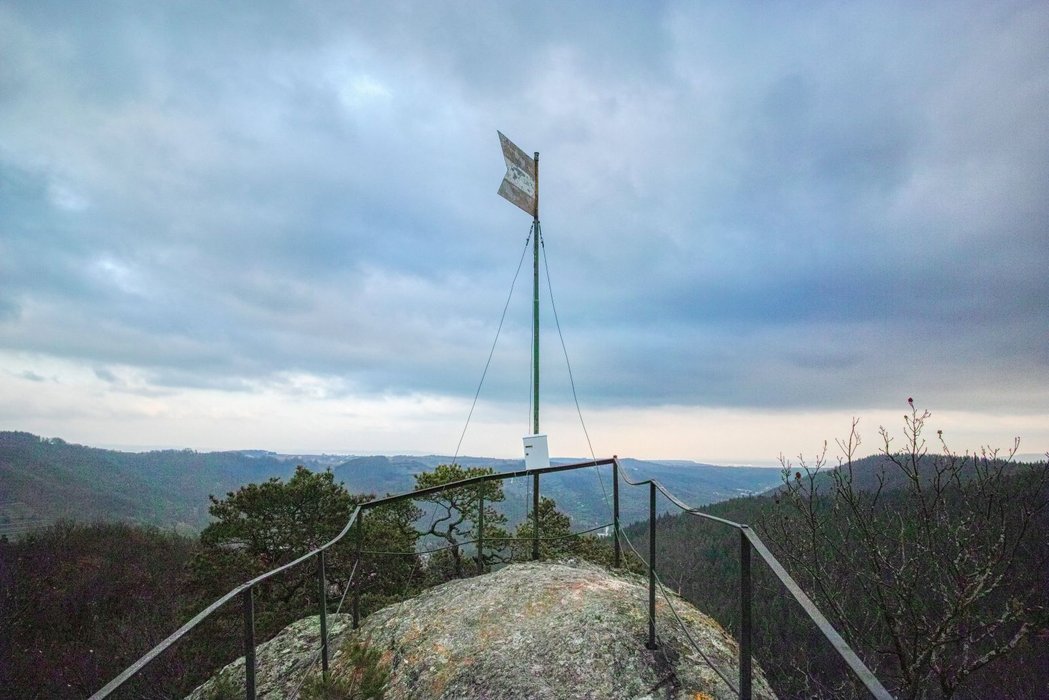 In the white postbox you can find a book that every visitor of the lookout point should sign.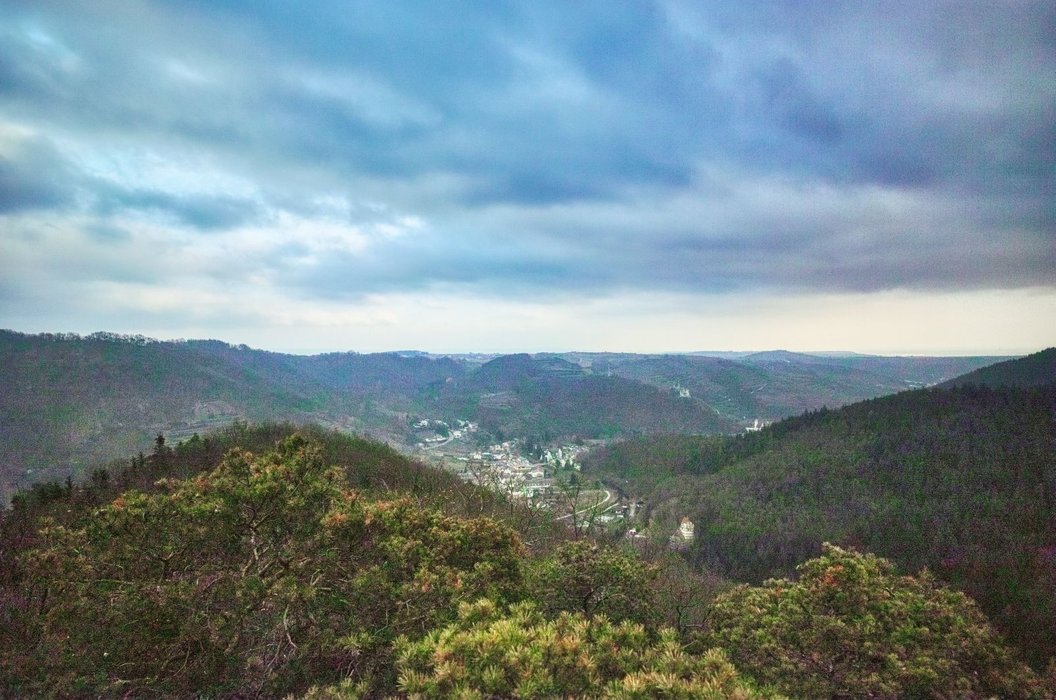 The weather has not been so good that they, but the view was still great.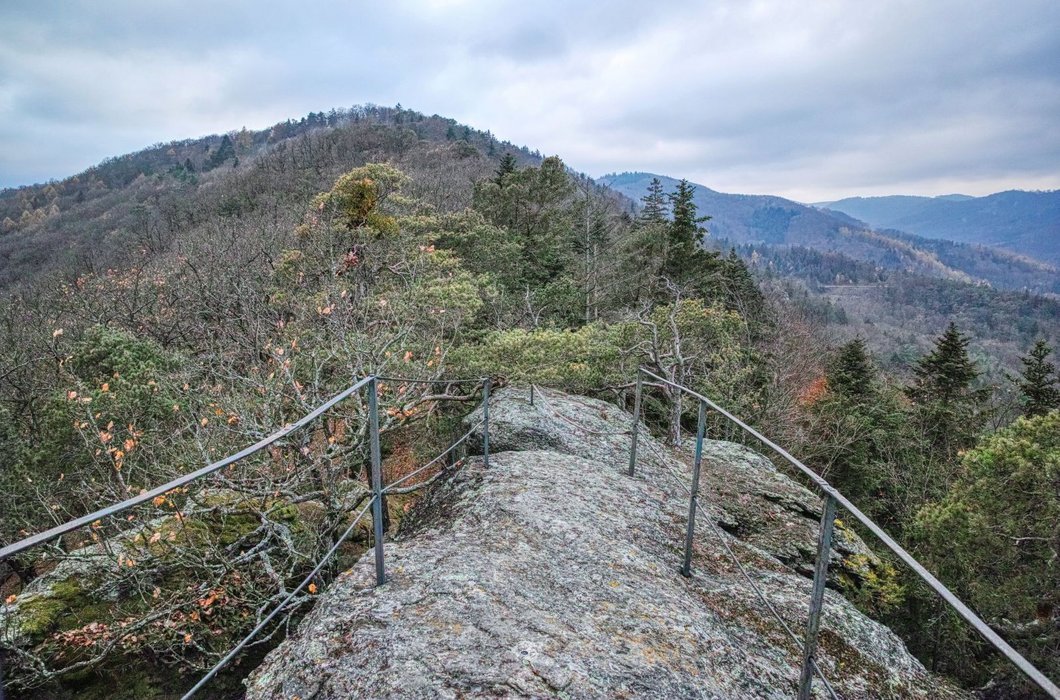 The Hiesbergwarte (427 m above sea level; by the way: Senftenberg is about 250 m above sea level) is not the summit of the Hiesberg. The summit is higher (582 m above sea level) and located about 1.5 kilometers west of the lookout point. Literature (and satellite photos) told me the summit is within the wood and doesn't offer great views. As it was just about 1.5 hours before sunset I decided to go back the way I came and didn't try to find the summit.
The whole hike only lasted a little bit more than one hour but it was very exhausting.
On my weblog schmatz.blog you can find a more detailled German version of this description, even more photos and a detailled map.