This post is about a short hike in Imbach, a village that belongs to the municipality of Senftenberg in Lower Austria and bordering to my home town Krems an der Donau.
The hike starts in a road called "Burgtal" ("castle valley") in Imbach. The path is quite narrow and steep. First it leads through vineyards, then you walk some minutes through the woodland.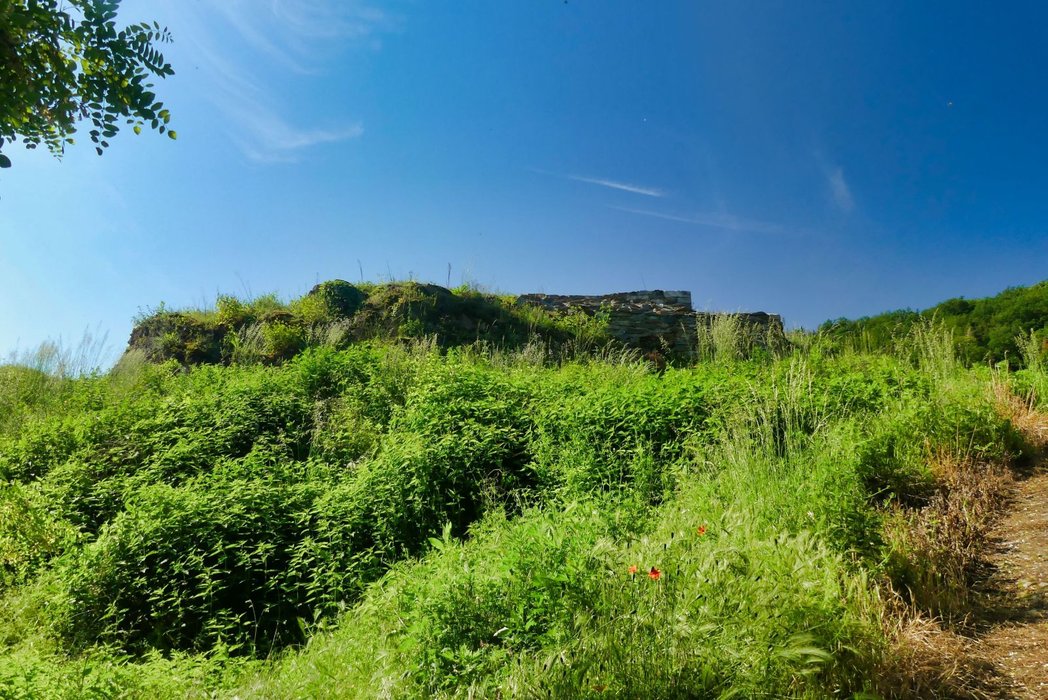 Then you find the ruins of Imbach castle.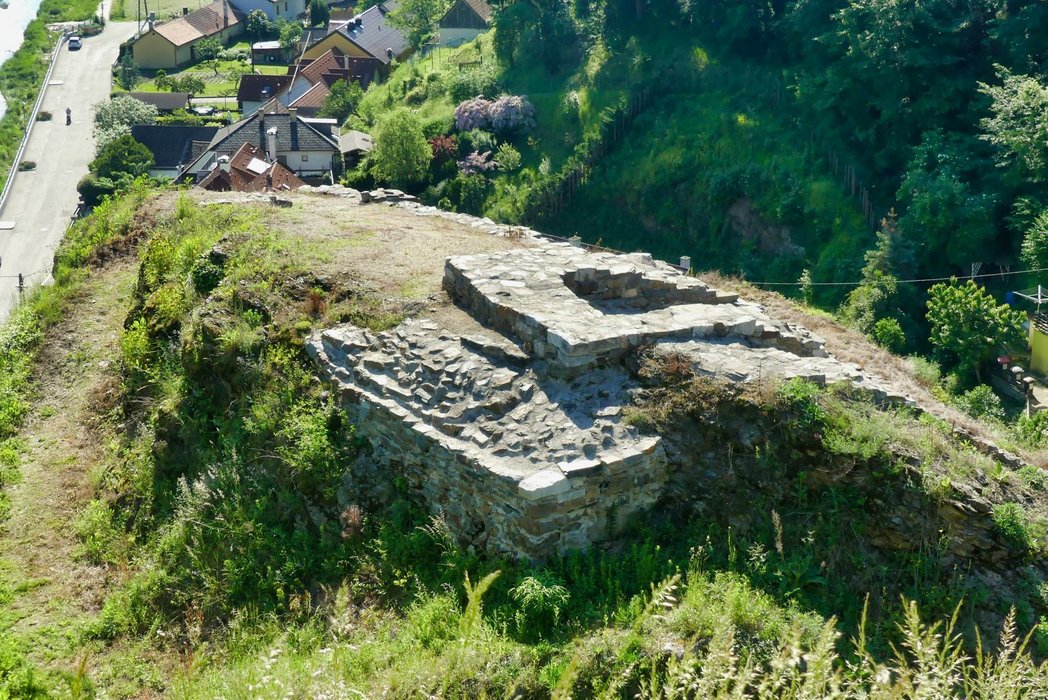 The castle has been erected in the 12th century. Today, only parts of the foundations are left.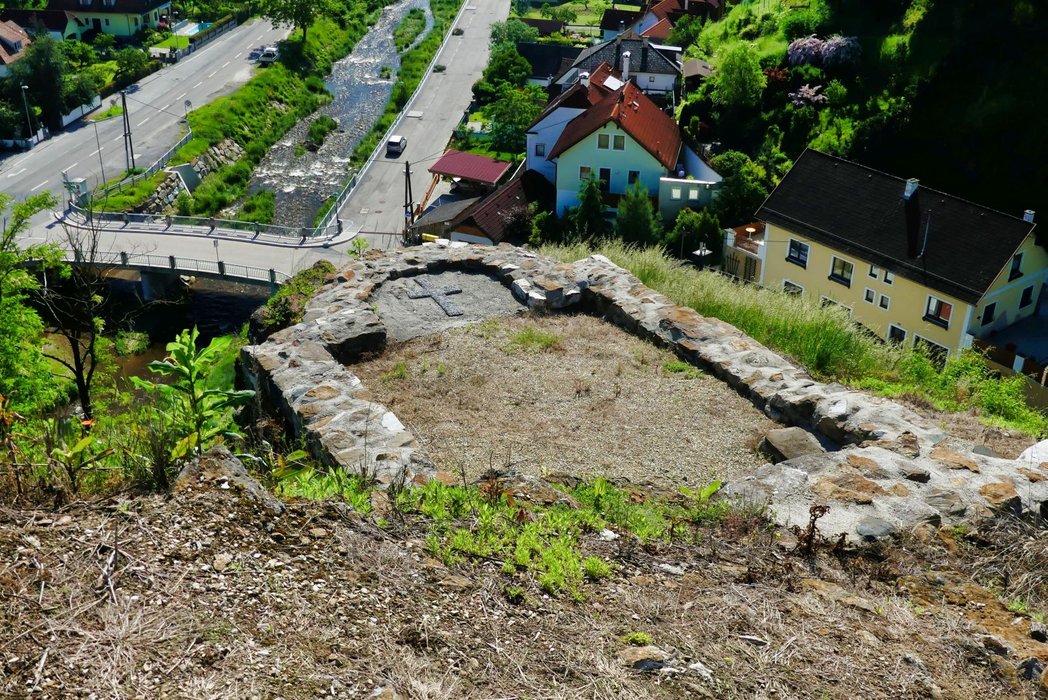 In the year 1269 the castle was donated to a monastery in Imbach. The monastery used the bricks of the castle to built the monastery. In the photo above you can see the foundations of the castle's chapel that have been uncovered in the years 1979-1980.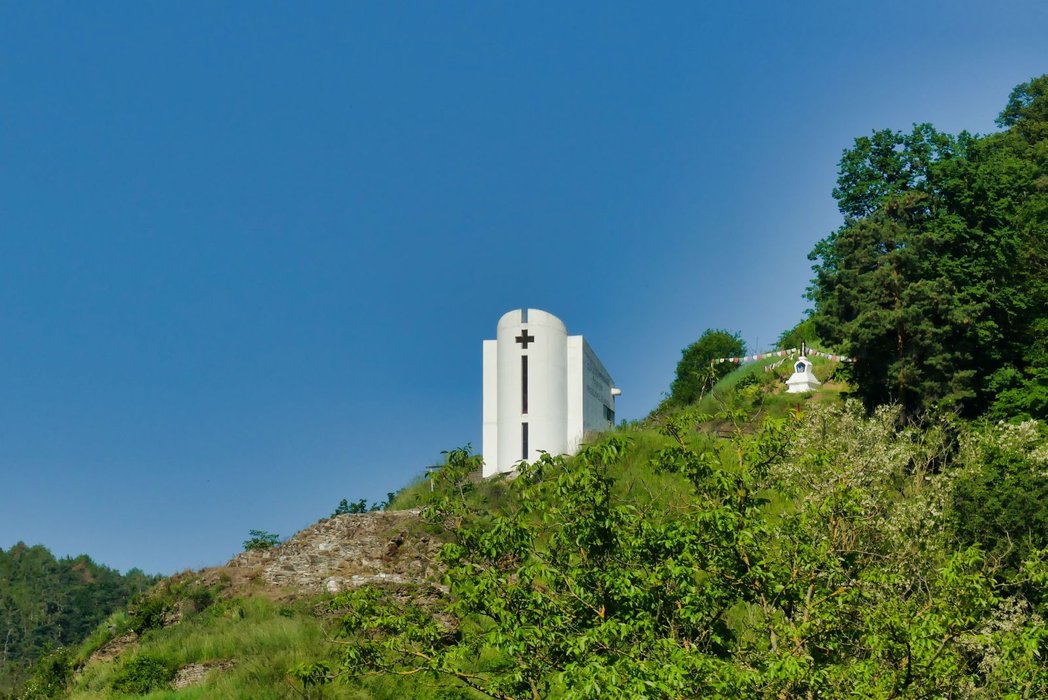 Some meters above, the Peace Chapel is located. Did you recognise that the Peace Chapel has exactly the same outline as the castle's chapel?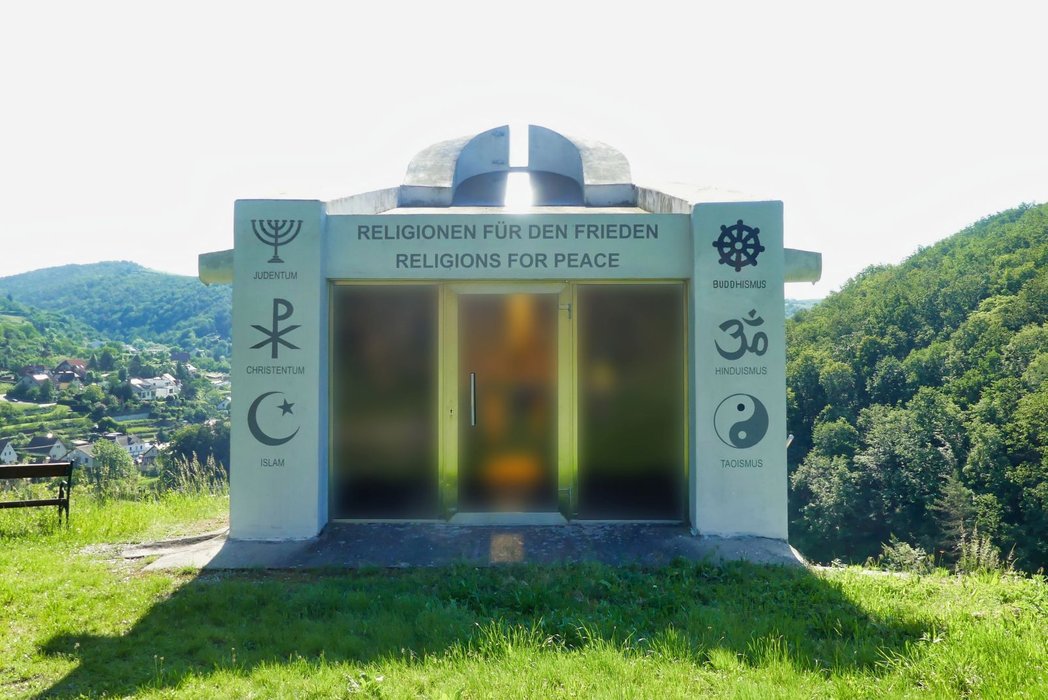 The Peace Chapel was built in 1999 by Leopold Doppler, based on a idea of Prälat Karl Gindl, the pastor of Imbach.
On the facade you can see the symbol of the world religions Judaism, Christianity, Islam, Buddhism, Hinduism and Taoism.
Geomants said that this place has an energy level of 14,000 - 15,000 bovis units. Everything above 14,000 bovis is called a "holy place". You can believe it or not, but there's no doubt that this is a really beautiful place with a great view!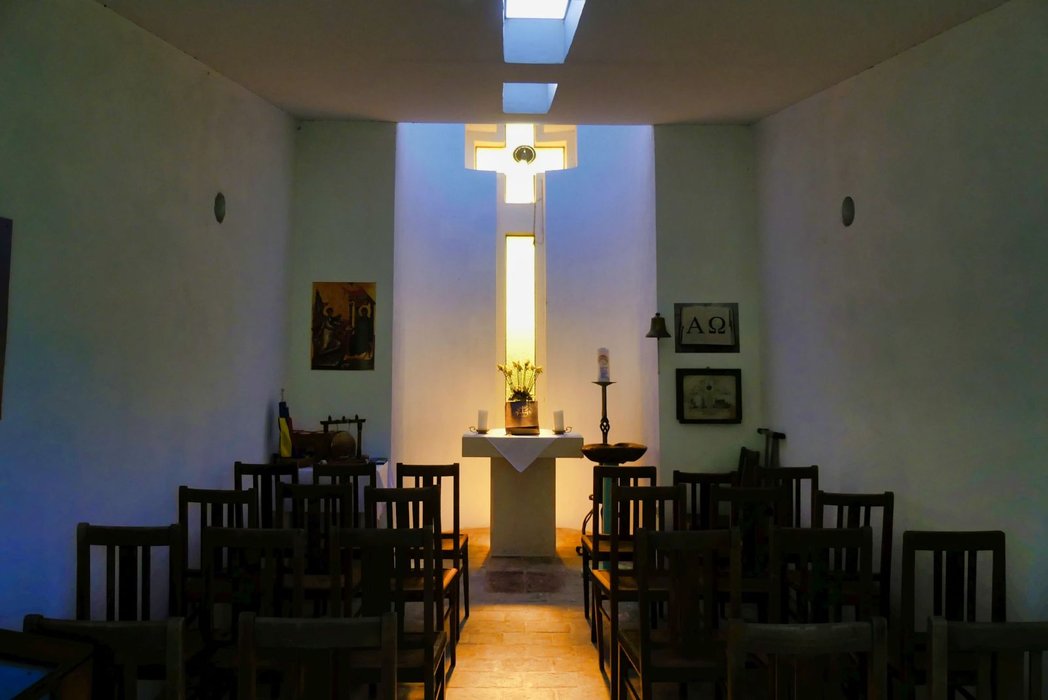 The interior is quite simple, and has a very warm atmosphere.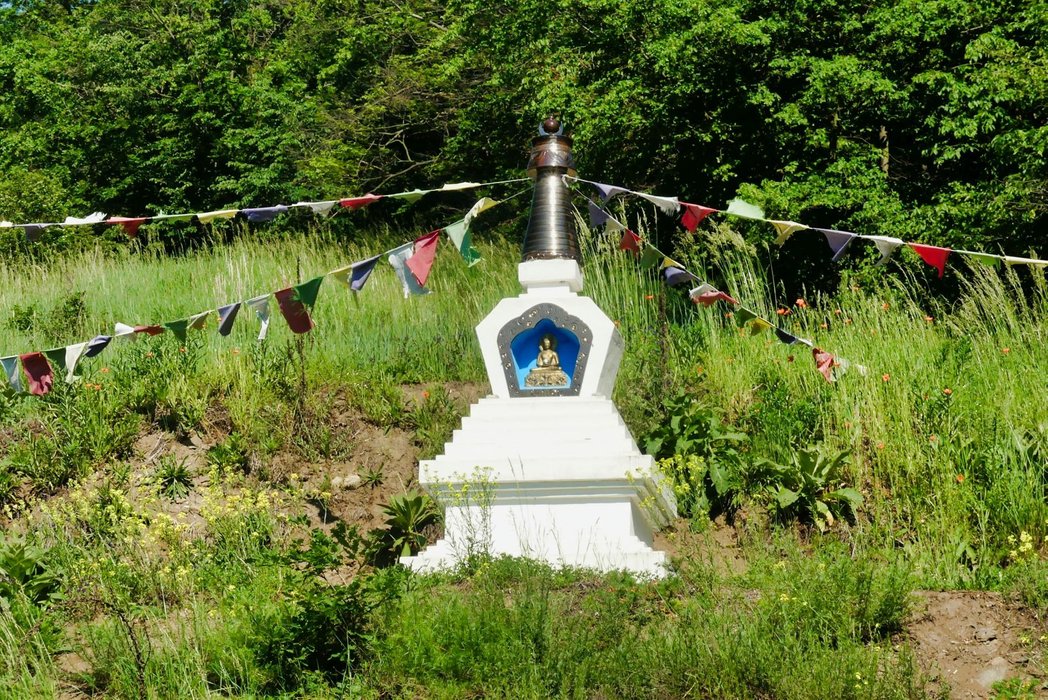 In 2015 a small stupa - a buddhist meditation shrine, was built above to the chapel.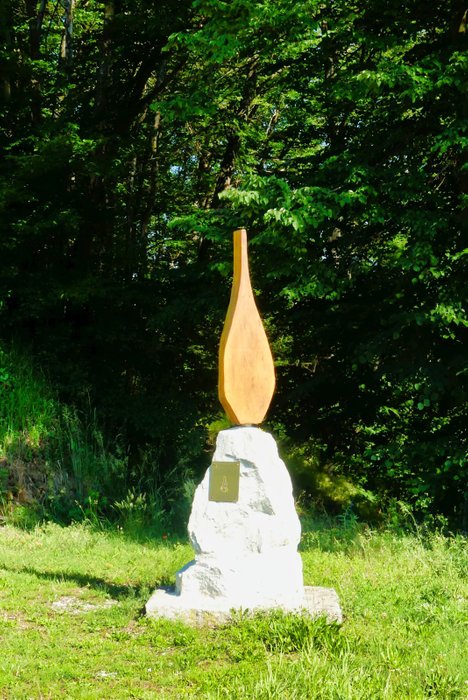 Right next to the chapel, this "Peace Flame", donated in 2010, can be found.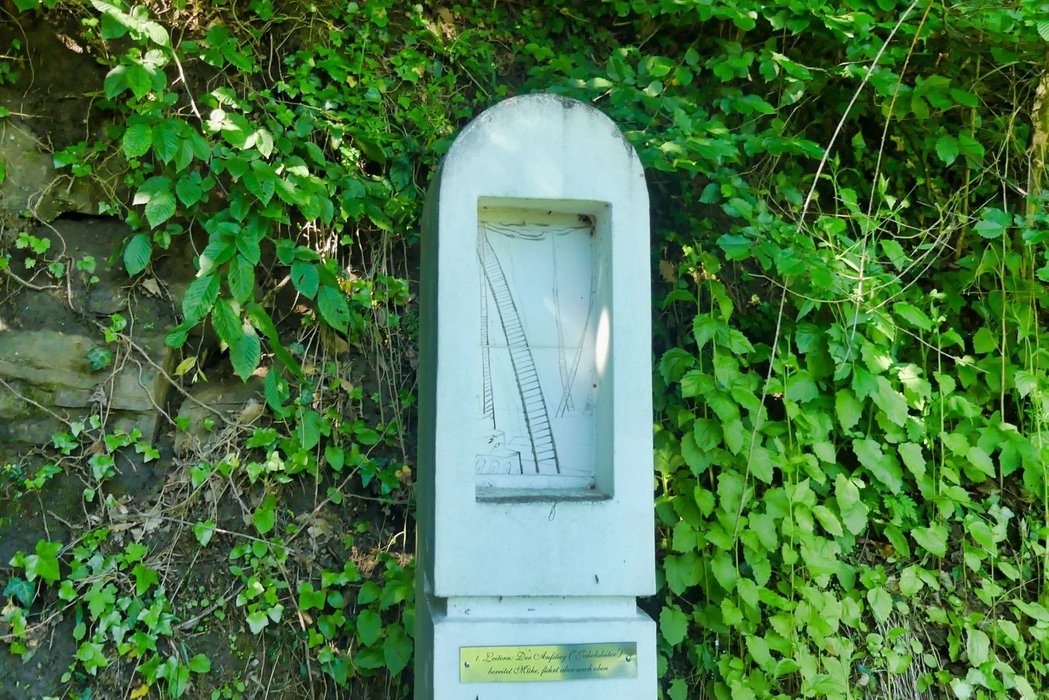 For the way back we used the "Kunstweg der Religionen" (path of religions) created by Marta Bußmann in 2002. Along this way you find these wayside shrines with religious or meditative texts and paintings.
I recommend to plan at least one hour for this hike, so that you really have time to enjoy the meditative atmosphere of the chapel, the shrines and the great view.
A German description of this site including a 360° panorama image and a map can be found on my weblog schmatz.blog!