Some days ago I presented the first "tut gut" hike I made to you in this story, here's already the next "tut gut" hike I made.
This time I have been in Fels am Wagram, a market town with about 2,300 inhabitants that is located between my home town Krems an der Donau and Tulln in Lower Austria.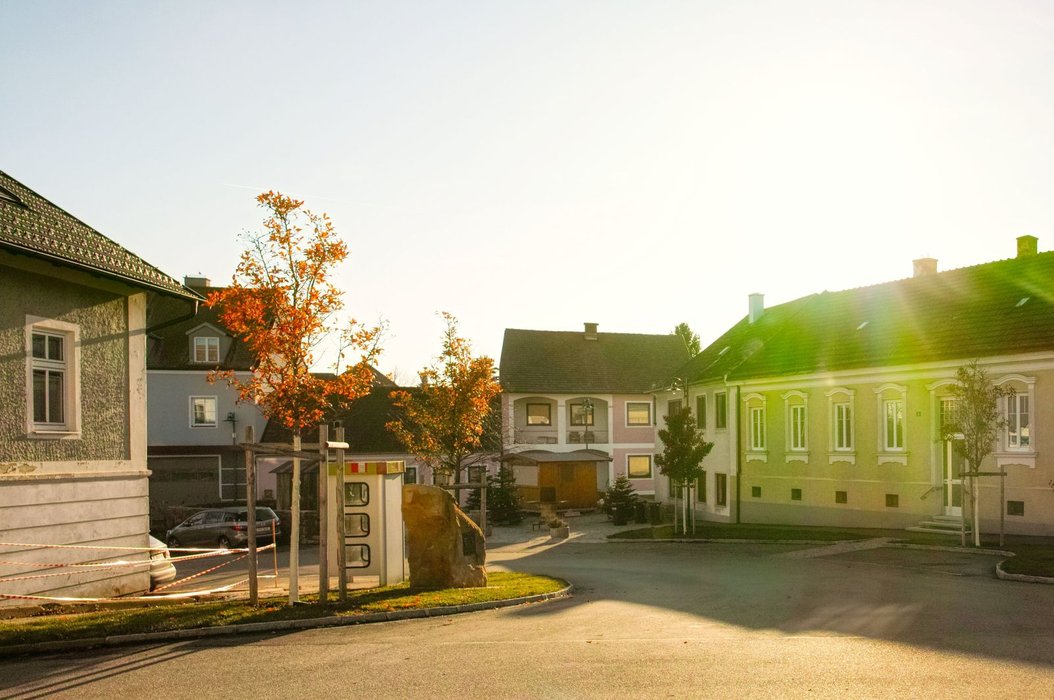 I walked the Route No. 2 that leads to the "Felser Warte", a lookout tower in the vineyards. All three "tut gut" hiking trails in Fels am Wagram start at the "Hauptplatz" (main square).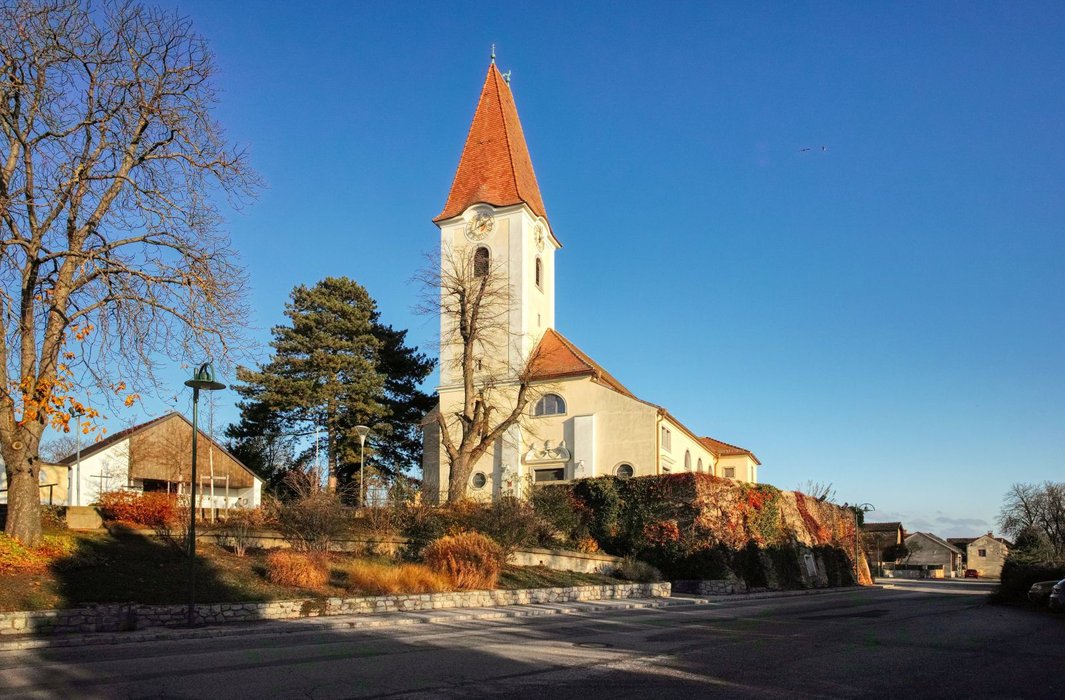 Then I walked along the "Wiener Straße" to the church. After the church you have to turn left and walk in northern direction.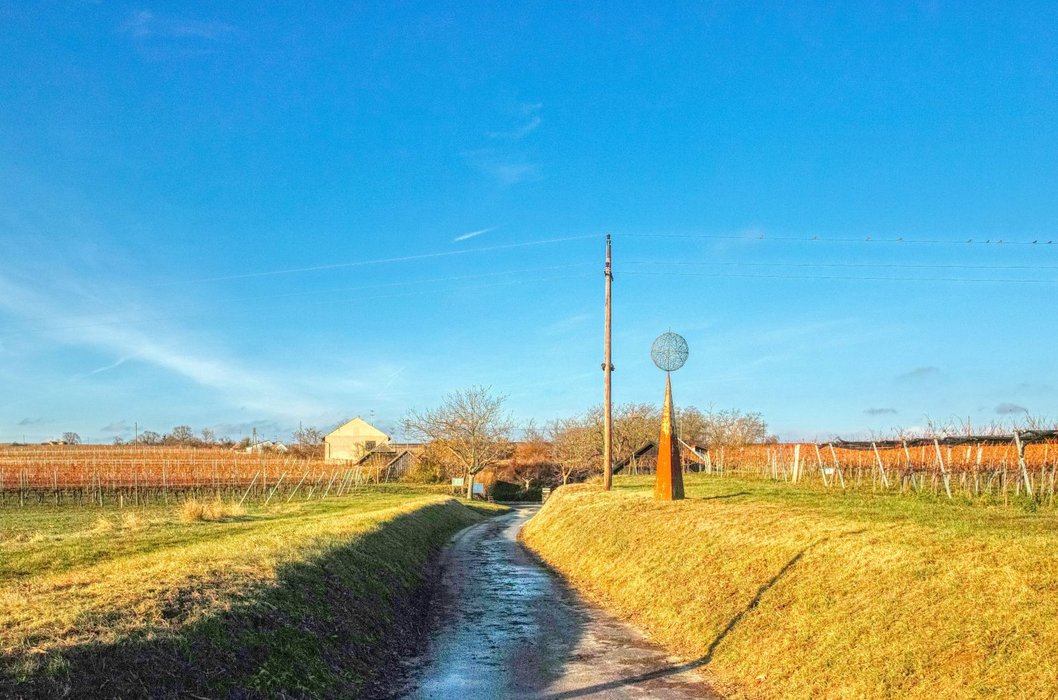 You walk more or less straight ahead through fields and vineyards.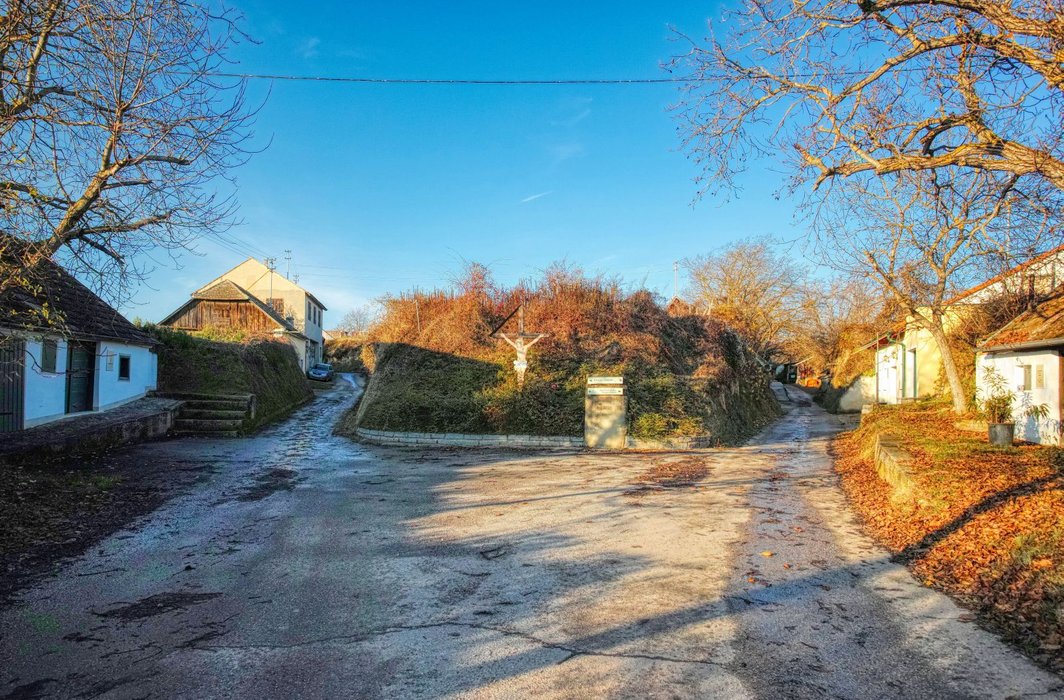 After some time of walking on a not very steep way you reach this cross where the way splits into two cellar alleys. There you have to choose the right cellar alley called "Hammergraben".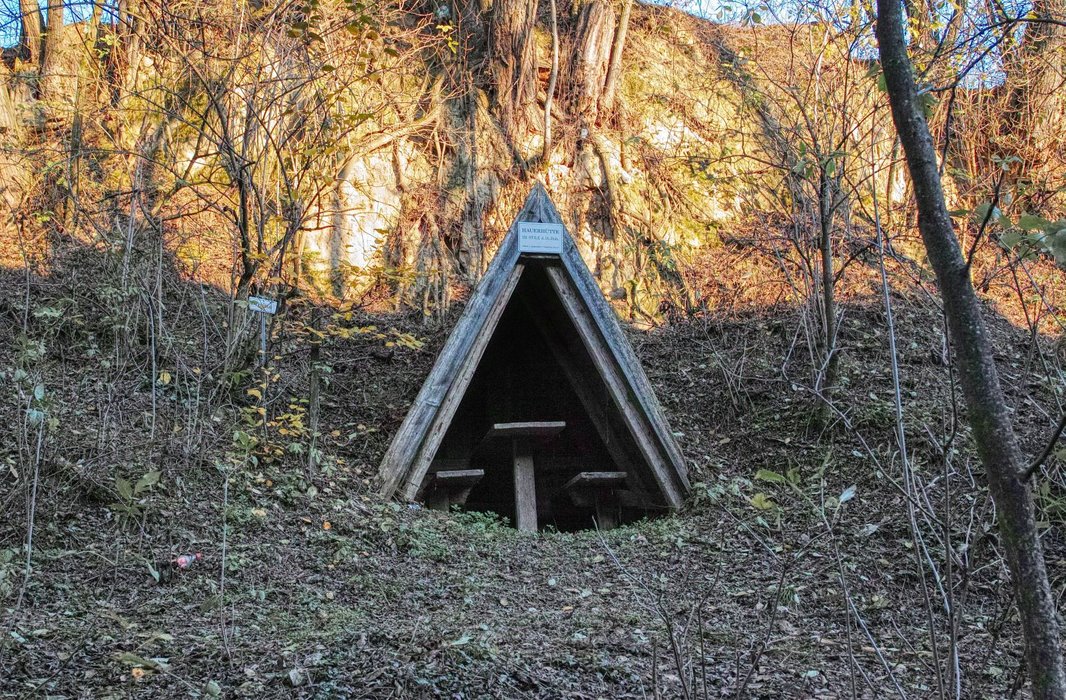 This cellar alley is also an educational trail with a lot of information boards that give you information on the history of wine growing in Fels, about plants and about "buildings" in the vineyards like this hut - unfortunately only in German.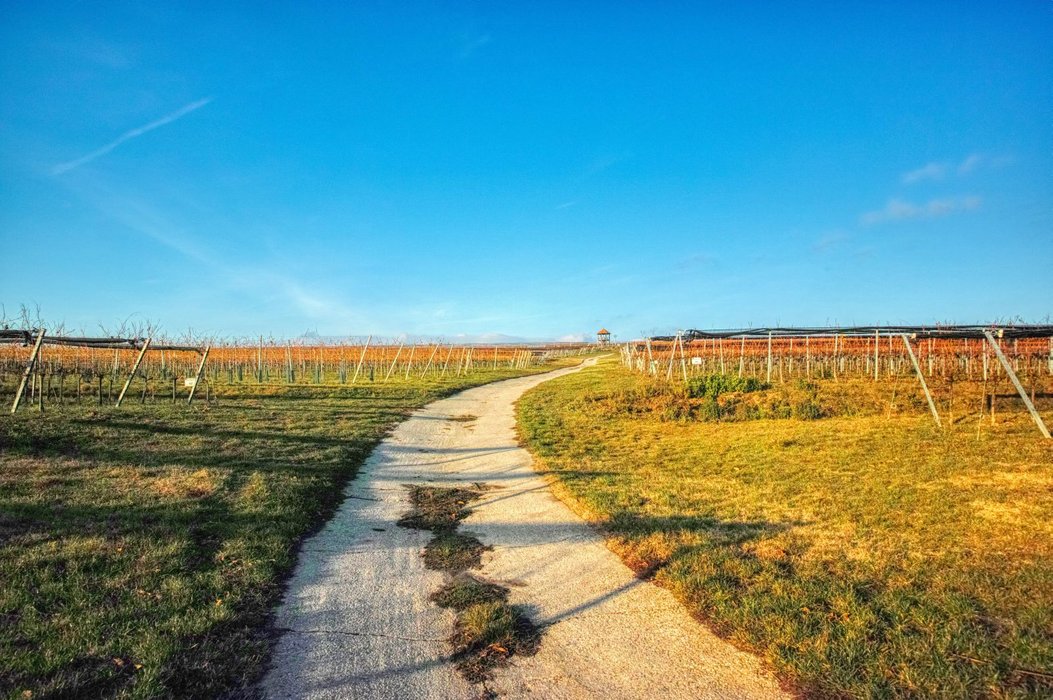 Afterwards you walk through vineyards again.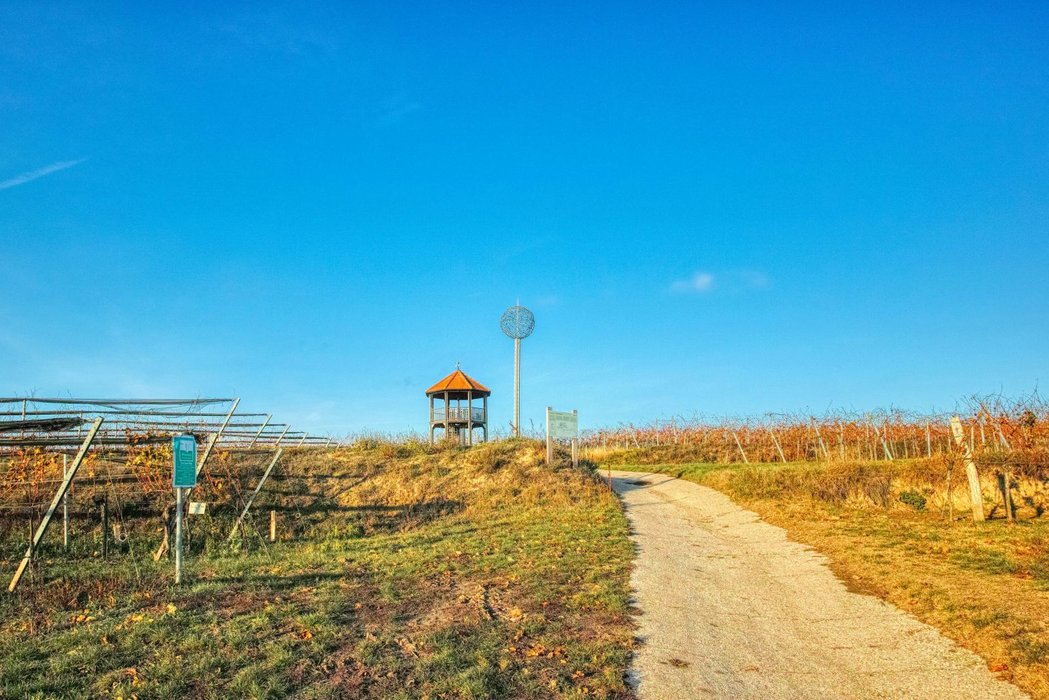 Some meters before the lookout tower you see a sculpture built by the local artist Fritz Gall.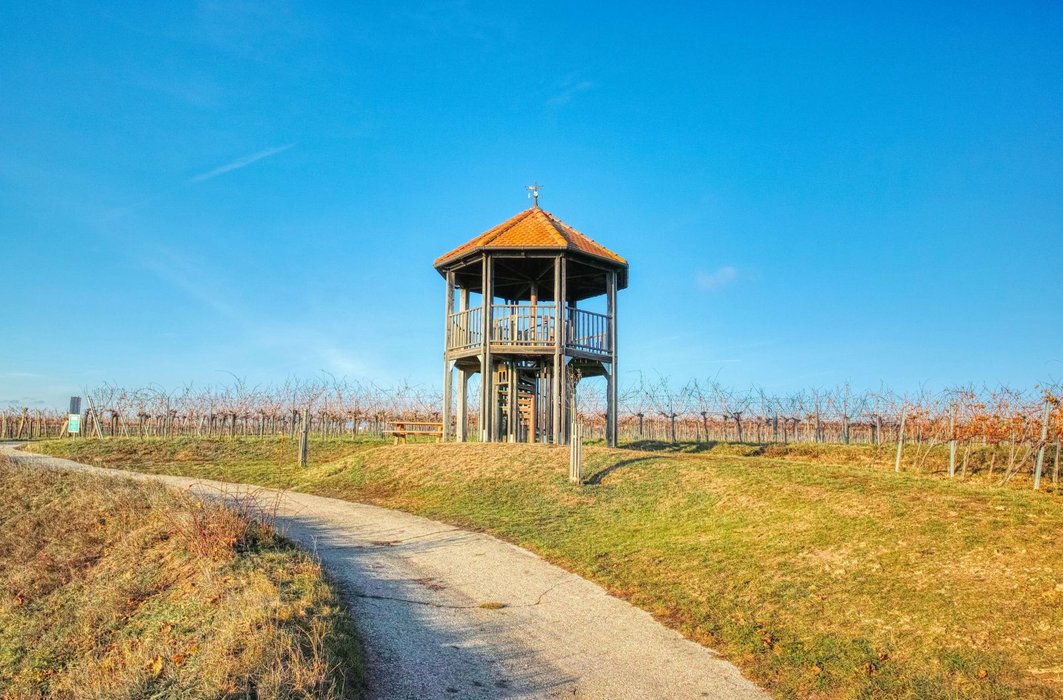 The tower is not very high.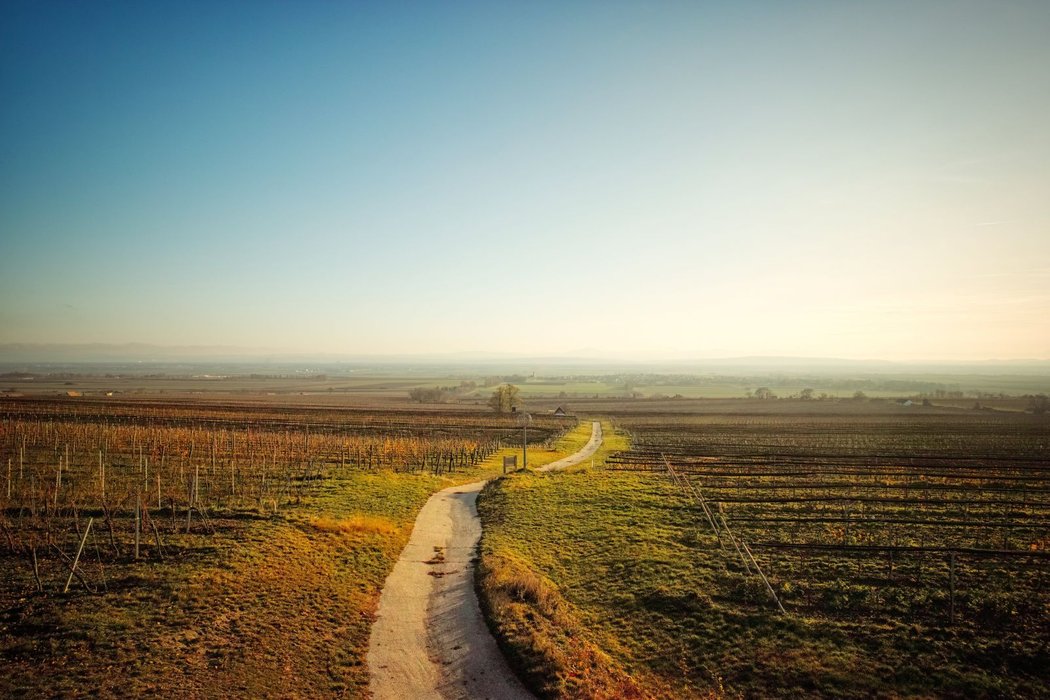 But the views are incredibly beautiful.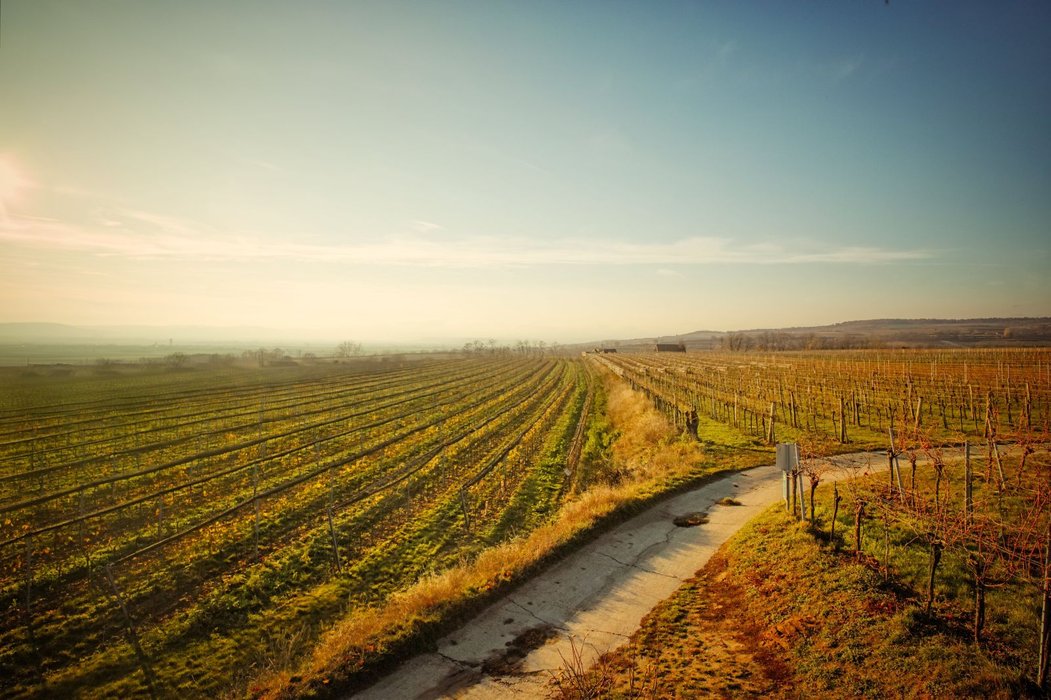 Afterwards you follow the way.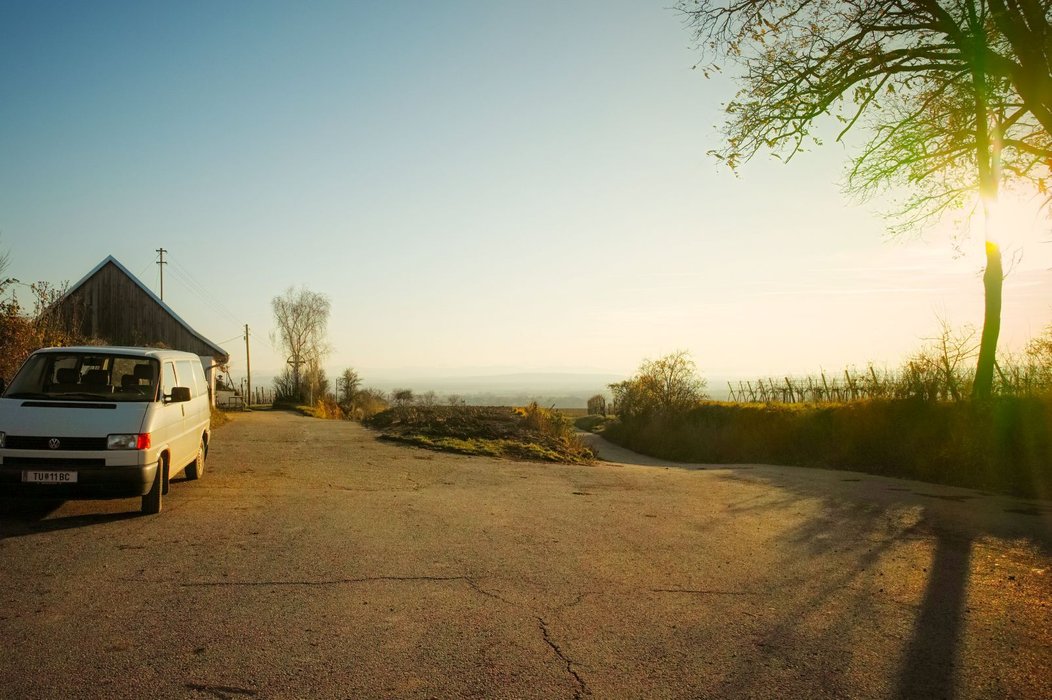 The yellow signposts with the green dot and the indication "Route 2" will lead you to another cellar alley, the "Mitterweg". This German expression means "middle way", but it is the ver left of the three streets you can see on this picture.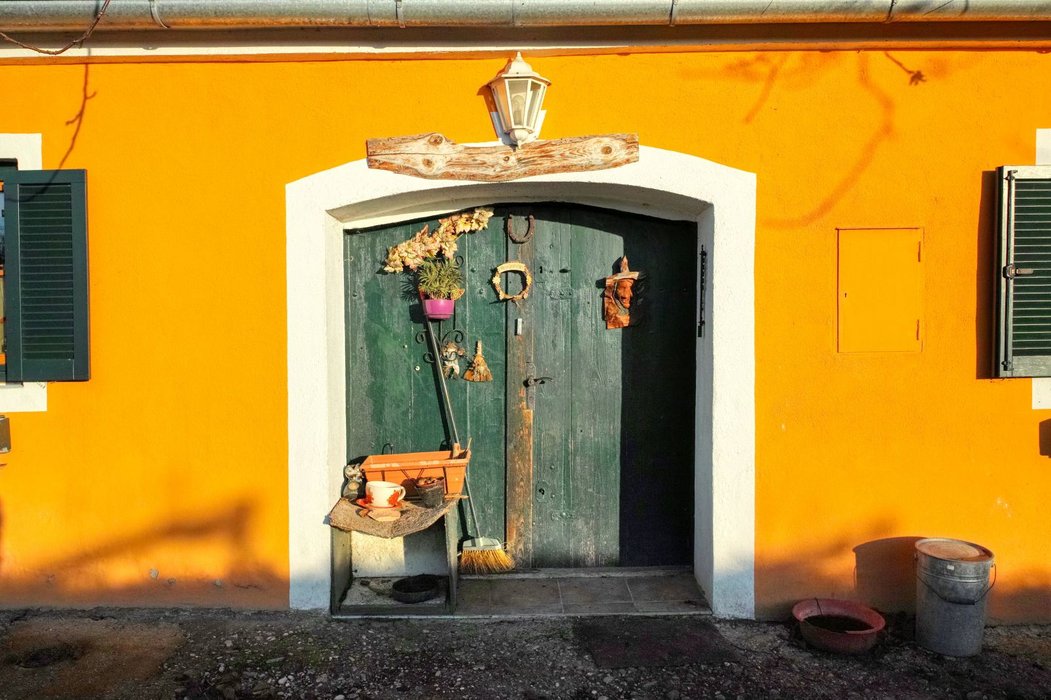 Most wine cellars in Austria are coloured in pastel colours, but in this cellar alley you can also find wine cellars with unusual colours…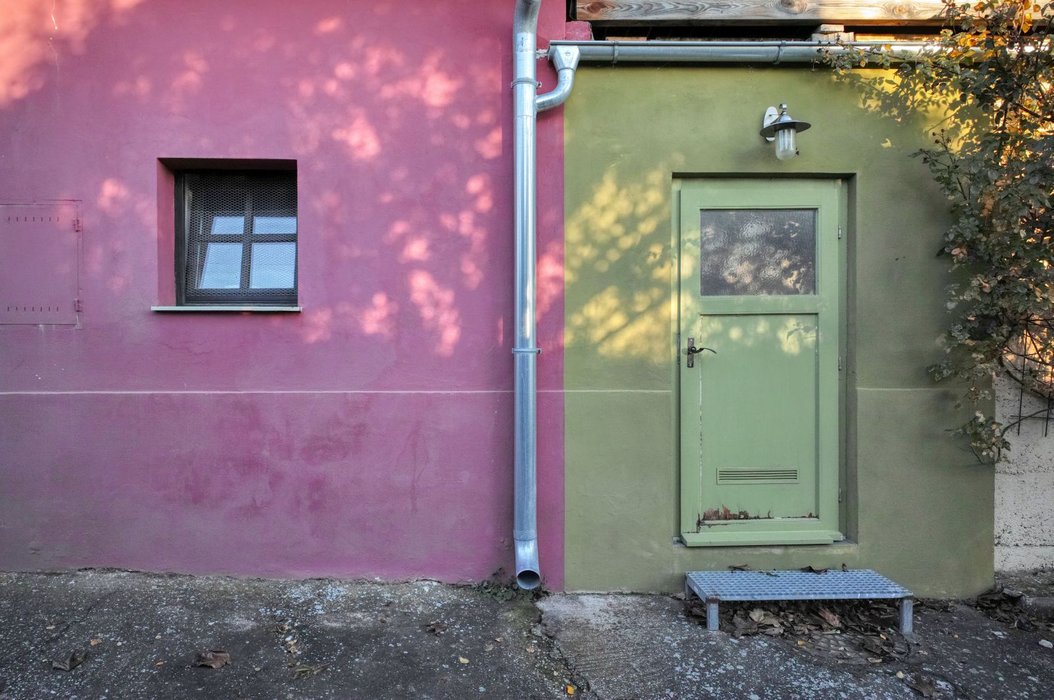 Some of the colours reminded me of pictures I saw of Cuba. What do you think?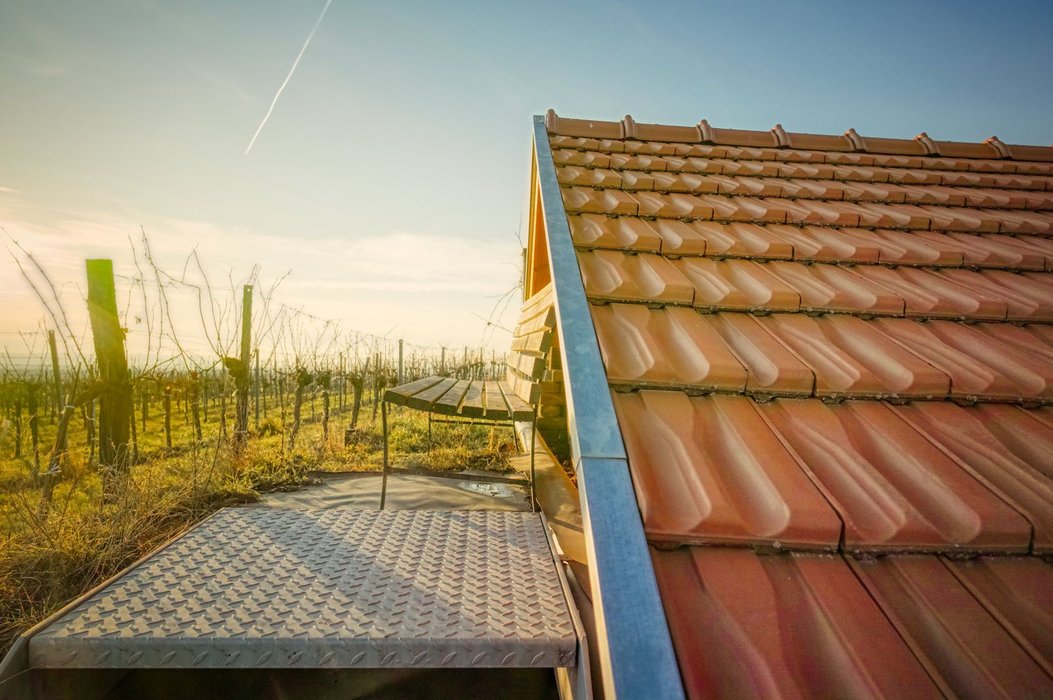 On the way back to the main square of Fels you can again enjoy some very beautiful views.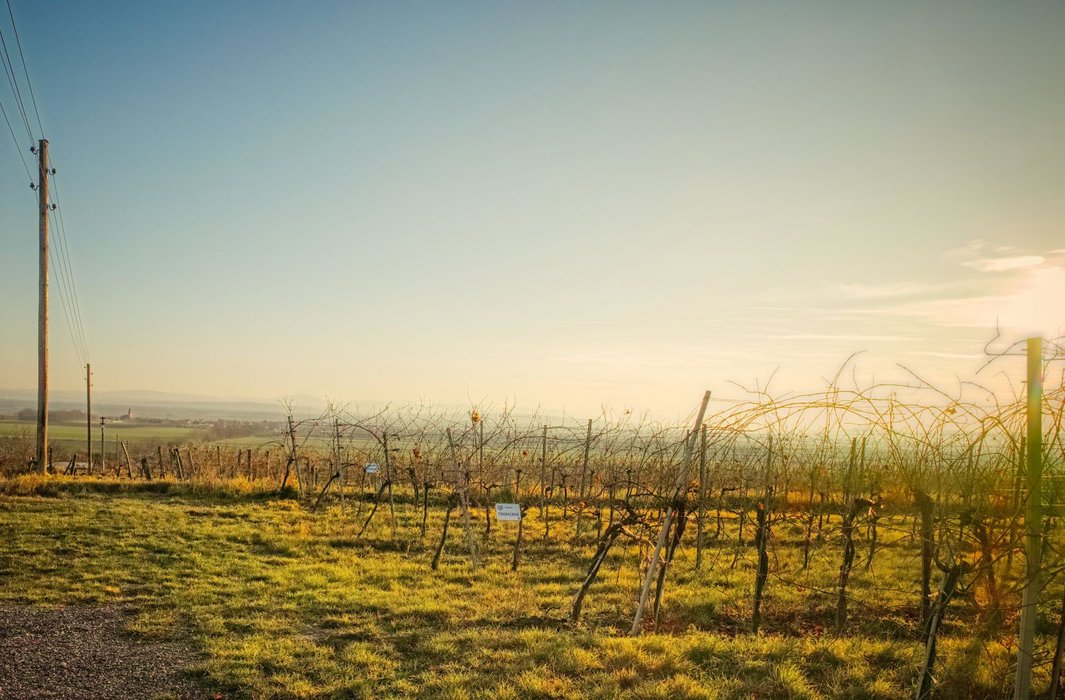 This hiking trail is in total about 6.5 km long. As it is not very steep I needed about 1.5 hours.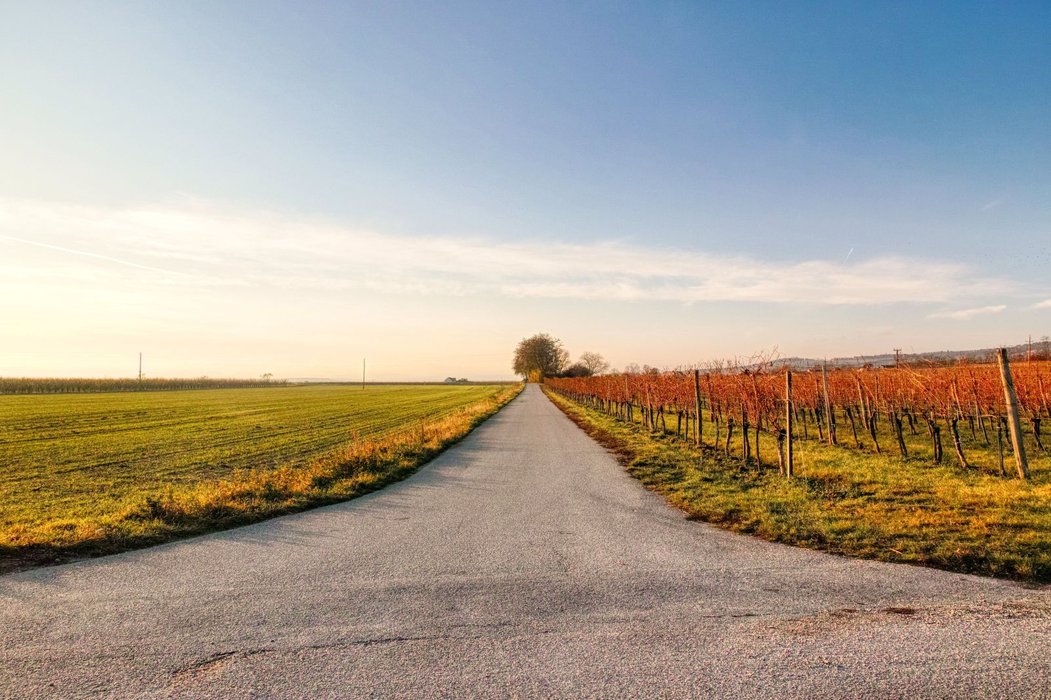 It is also appropriate for Nordic Walking and you can also use it as bicycle route.
A more detailled description with even more photos and a more detailled map can be found on my weblog schmatz.blog!
The official description can be downloaded from wanderwege.noetutgut.at: Choose "NÖ Mitte", then "Fels am Wagram" and finally "Route 2"!