Hello Hiveians!

It's been a little while since my last post, but I have a new adventure to share with you all! I just got back from Oregon, and what an adventure it was!

We had been looking into going to Crater Lake for almost 3 years now, and we had plans to go last year, tickets bought and everything, but then the wildfires hit and we almost had to cancel the entire trip. Luckily, the coast cleared up last minute and we did that instead and it was still an amazing trip!

But now it was time to try again this year. I bought my tickets, we did our research, made our plans, and then all we had left to do was hope the state didn't burn down again or the weather didn't get cataclysmic (spoiler: it kind of did).

The day had arrived, bags were packed, and all that was left to do was get on the plane and hope for the best, but at this point, I had already been watching for a few days as a storm and cold front had been rolling in for the 2 main days of our trip.

I arrived in Portland that night. The plan was to hit the road before sunrise to get some shots in the Gorge next morning, so right to sleep it was.

Woke up at 5am, packed the car, and set off towards the River Gorge. We made our first stop at a high point overlooking most of the gorge. The weather wasn't the most ideal, but we made it work.

After spending some time there, we made our way further into the Gorge to some of the hikes we had scoped out. Long story short, most of the hikes we wanted to do were all closed because of fires from years ago, which was very disappointing and our first setback. We discussed our options and decided we should just head down towards our camping destination and make some stops along the way.

We headed down through Mt.Hood Forrest area, and went to go check out Mt.Hood. It was pretty bare, and had hardly any snow on it which was unfortunate, but it did have some very interesting clouds around it.

From there we decided we'd try to look for another angle of Mt.Hood, and upon arriving on the backside, we noticed a good amount of wildfire smoke had come in. The haze ruined the shots and was unpleasant, so back in the car we went.

After a couple supply pit stops, we had arrived at our camp spot for the first night, Smith Rock State Park!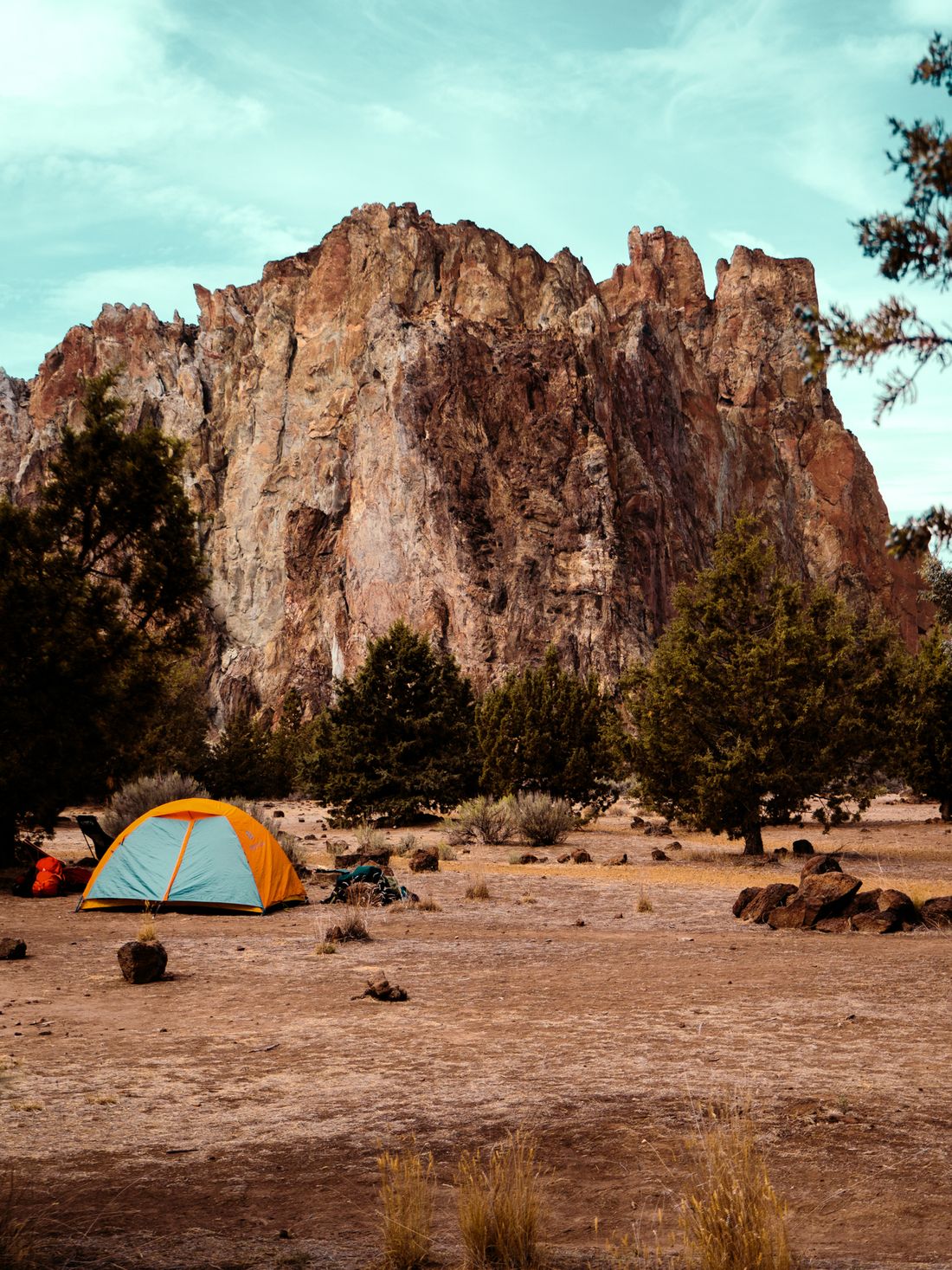 Although this is the dispersed camping area, that is not my tent, because I didn't have a tent. I decided to try hammock camping on this trip, which we will see turn out to be an interesting decision to say the least.

We set up camp, and it was hot. Like, 90+ degrees and I had no warm weather clothes because I was mainly focusing on the cold weather. Great.

After we were all set, we went to explore the park a bit. Here's some of the shots I got.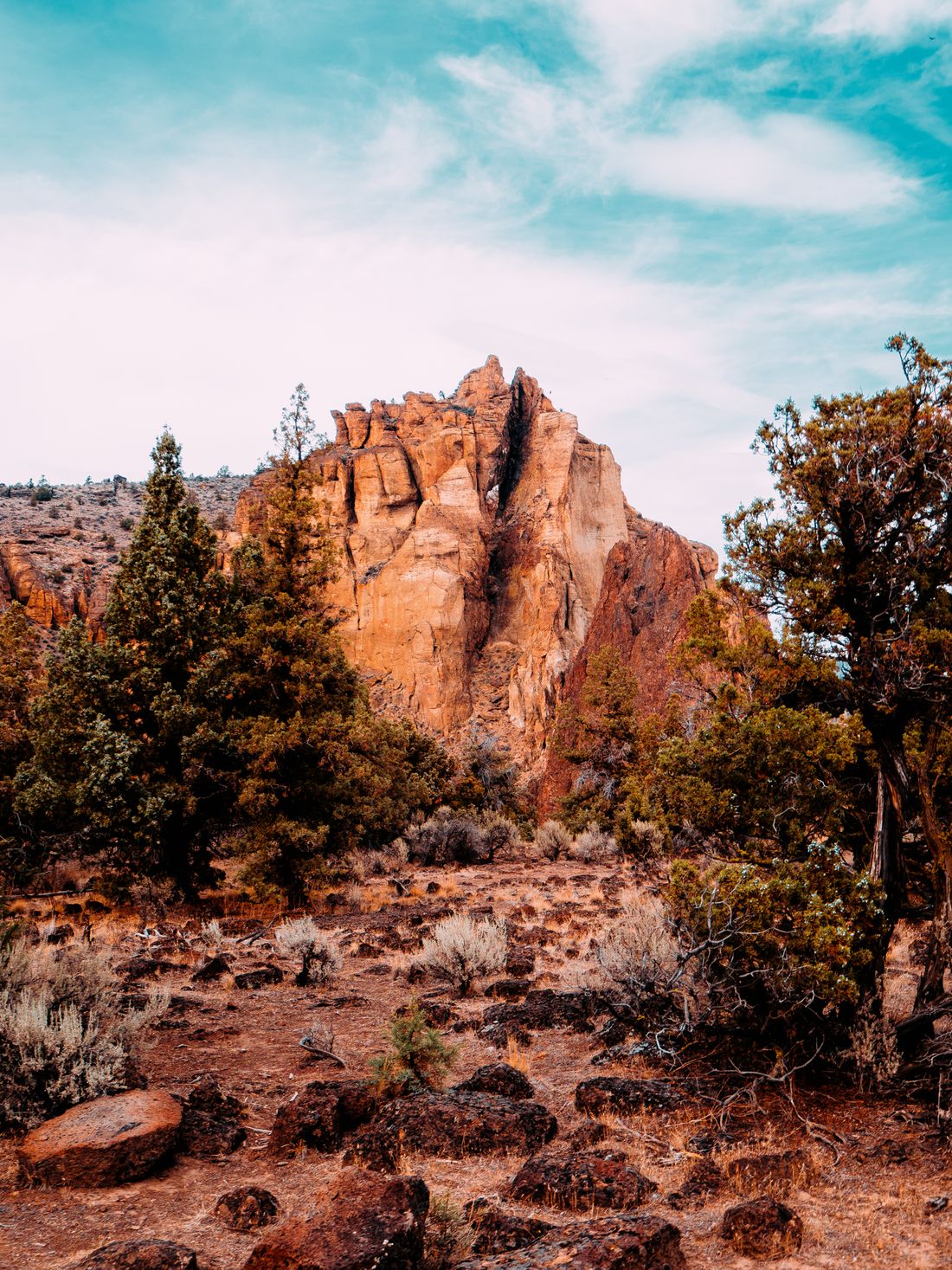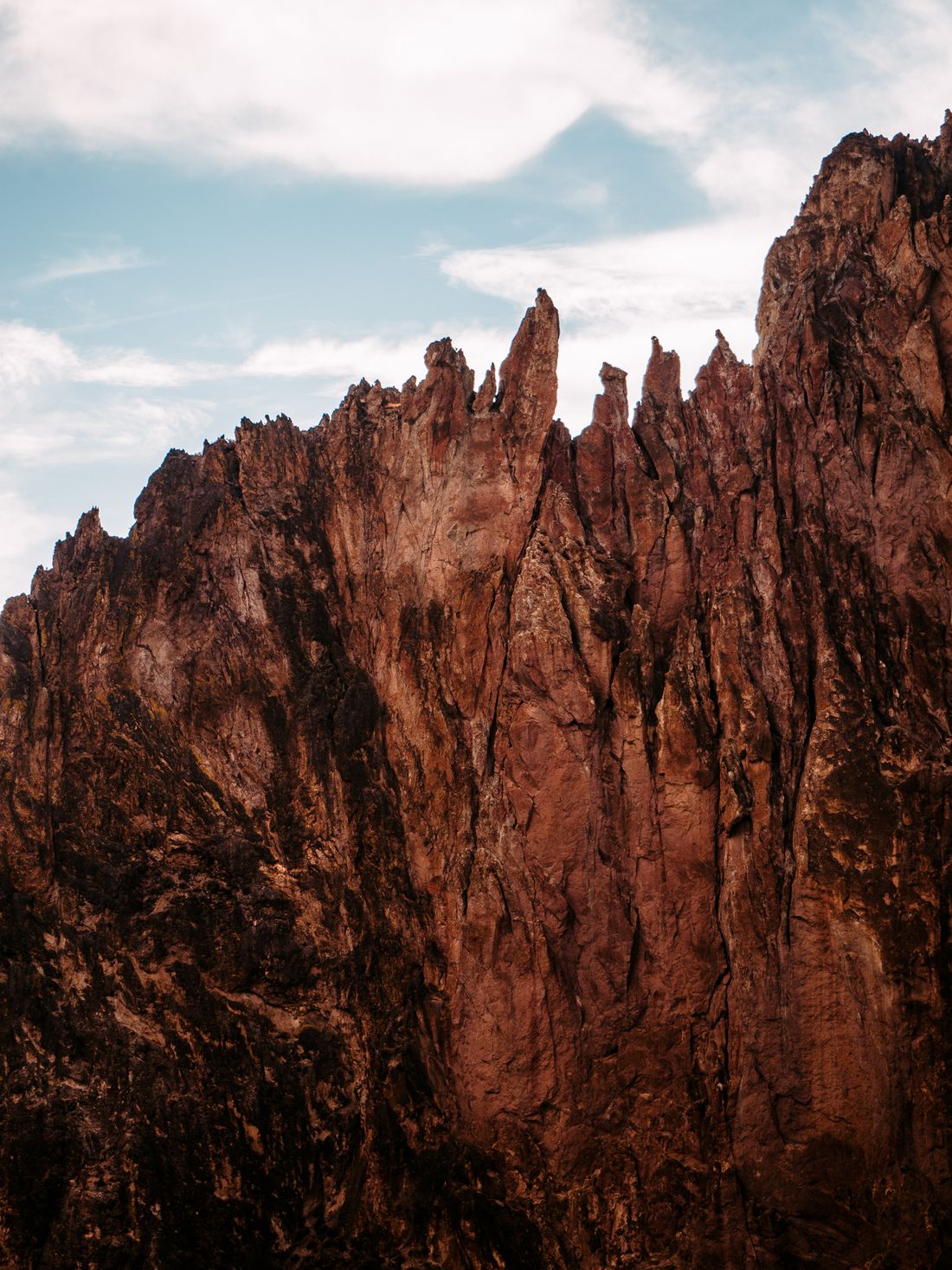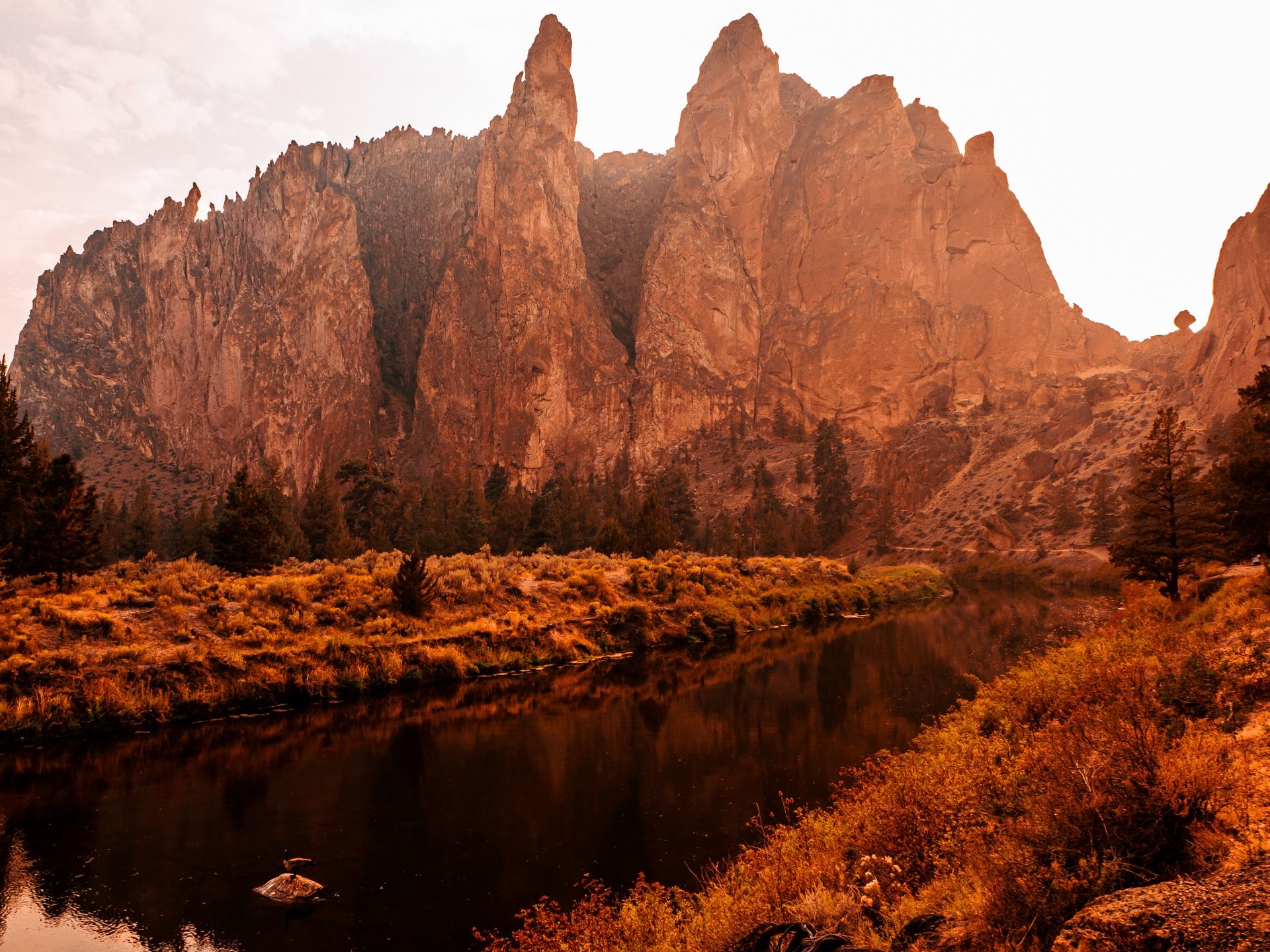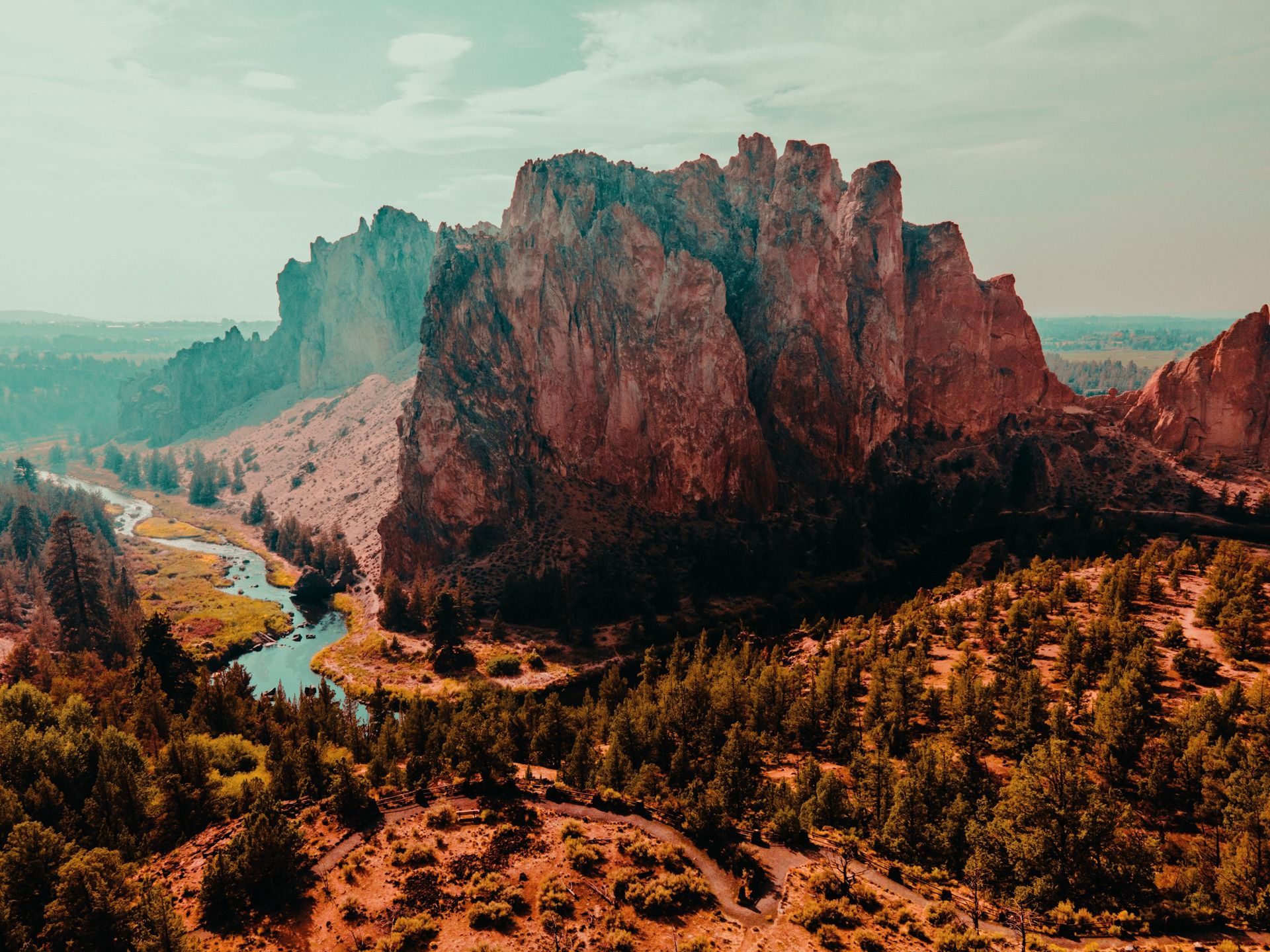 After a somewhat brief exploration, it was time to head back to camp and get ready for bed. We had early plans the next day, and we still weren't sure how things were going to play out, so we wanted to be well rested.

On our way back, we saw the smoke starting to drift in, and while it wasn't welcome, the following sunset was pretty amazing because of it.

After that, I put my sleeping bag into the hammock, made sure my rain tarp was sturdy, as it was supposed to rain a bit over night, and prepared for my first night as essentially a dangling meat burrito for the local wildlife. Fun.

It was quiet. Very quiet. Until it wasn't. So many unknown noises, animals doing god knows what. I managed to get to sleep despite the uneasiness. And then around 4am I got woken up by a huge gust of wind that hit my hammock and rain cover. It startled me a bit, but nothing too much. But after being awake I could hear more gusts rolling across the wide open desert plains. They sounded loud and strong. I was half expecting a dust devil to sweep me up, but after a couple gusts hit, I saw they weren't as strong as they sounded, but still was a bit uneasy. Then the rain started, nothing too heavy, but enough to make it that much harder to fall back asleep.

Well, I think that's a good place to stop for this entry. Next, we'll pickup where we left off here and run into our first big debacle to tackle.

I hope you enjoyed this entry, and be sure to follow along for the next installment. Let me know, what were your favorite images? The lush River Gorge, or the arid desert of Smith Rock?

In the meantime, you can find more of my work on Instagram, @SeanGoldPhotos, or at www.SeanGold.com.

Best,

Sean