If you are in
Thailand and you choose
Phuket
as your starting point, you should know where something interesting is going on and what is worth seeing.
That's why in this series of articles I'll describe
5 places, which will definitely stay in your memory for a long time!
I will start with the "Holy Grail" of the
party-lovers
, that is the famous
Bangla Road
on
Patong Beach!


The place shows its true face only after sunset.
This street is only 400 metres long and attracts tourists with its colourfulness, sounds and a whole arsenal of attractions you won't find anywhere else!
So if you are looking for party adventures, you will feel like a kid in a candy store.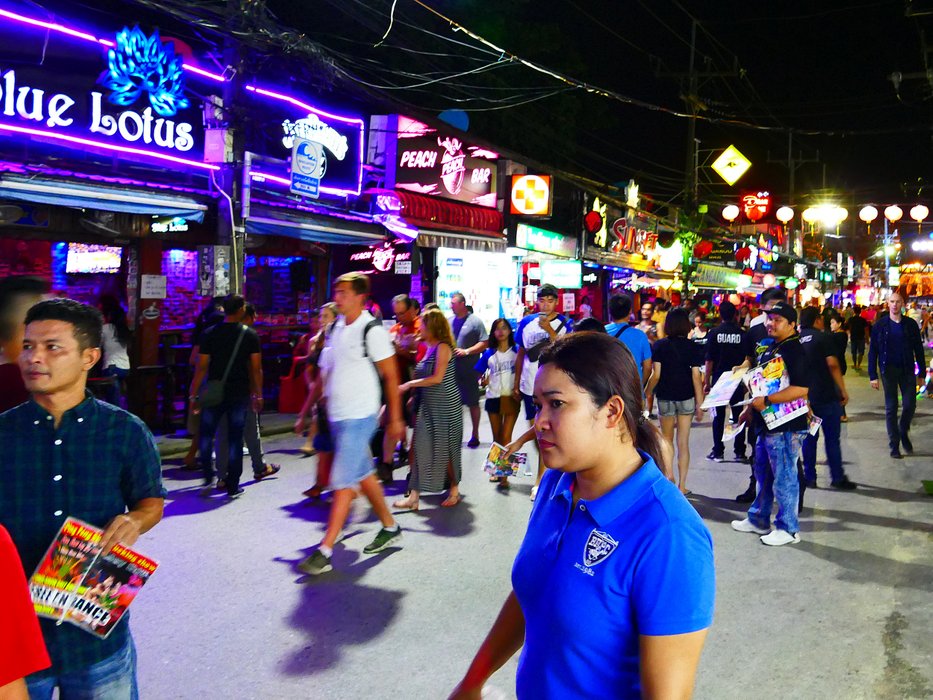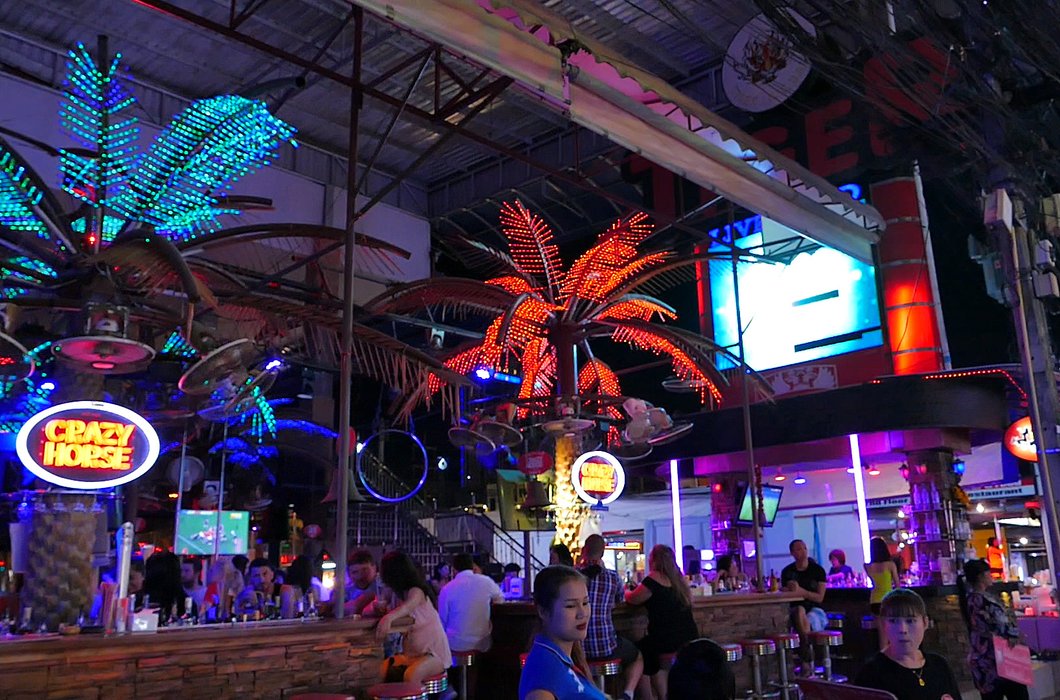 Bangla Road
is a mix of sexy and inexpensive alcohol. But there are also other attractions waiting for you!
Check out the
5 activities that the Bangla Road will offer you!
1. The best nightclubs in Phuket!


Entering the
Bangla Road
from the Rat-U-Thit Road you will immediately notice well illuminated, large nightclubs, which invite you to look inside.
If you decide to do it, prepare yourself for the madness till dawn in the rhythm of great music!
The clubs that attracted my attention are
Seduction Complex, Tiger Disco
and
Illuzion.
2. Street shows


Apart from many
"beaters"
and tempting girls you will also meet here
dancers, musicians, comedians, mimes and magicians.
Each performance is a small
show!
Each of the artists will do everything to attract you and increase their chances of earning a few pennies.
3. Gaming center "Game Space"






Here, every player will find something for himself!
Even if you are not a fan of games and gaming machines you can be carried away by
virtual entertainment,
which you will find here a lot!
Laser tag, gaming machines, simulators, extended reality, arcade games are just some of them!
It is not only the youngest who have a great time here! Adults also get immersed in the colourful world of games for hours!
The centre is very modern and the service is helpful and friendly.
For most games you will pay with tokens, which you can buy in special machines.
This place
will be loved by everyone
who likes to leave the reality behind from time to time and
move into the world of virtual entertainment.
4. Live music



Going deep into the street, in the direction of
Patong Beach
, you will hear the sounds of
live music
from a distance!
Not only a
good vocal
will catch your ear, but also a
pleasant sound of different instruments.
Guitar riffs, strong drums and a decent, penetrating bass will certainly lure true fans of music!
You can sit here and have a cold beer or a drink with the accompaniment of well-known hits played by professional musicians!
The places worth noting are
Red Hot, Monsoon and New York Live Music.
5. Sex attractions




Striptiz, pole dance, erotic massage
are the
"classic"
that any "heater" will offer you. However, if you are looking for a strong experience, you will find much more here.
Ping-pong show, fire show, banana show,
and even...
ape show.
All fans of these "strange" attractions will find here shows about which they have not even dreamed.
If you are looking for such an experience, going towards the beach, pay attention to the right side. Somewhere in the middle of the Bangla Road you will see the long street
"Soi Seadragon"
along which the bars are located.
They are occupied by ladies for company, including younger and older girls, transvestites and ladyboys.
The most popular bars are
Suzy Wong
and
Exotica
, from which many white, older man leave with big smile on their faces.
Before checking how Bangla Road looks in reality, I had a wrong opinion about it.
It seemed to me that this place is full of pornography and is a huge sex-tourism center.
Now I think you can find a lot of sex entertainment here, but it's not as vulgar as it's often presented.

I think that this place simply cannot be missed when you are on the Phuket Island and if you decide to visit it, something more than just naked girls await here for you.


This is the first of five places worth visiting on Phuket.
If you want to get to know four more of them, leave me a follow!

@see-it-feel-it



 
Steemit Worldmap: