It's all there, Nativity Scene and all...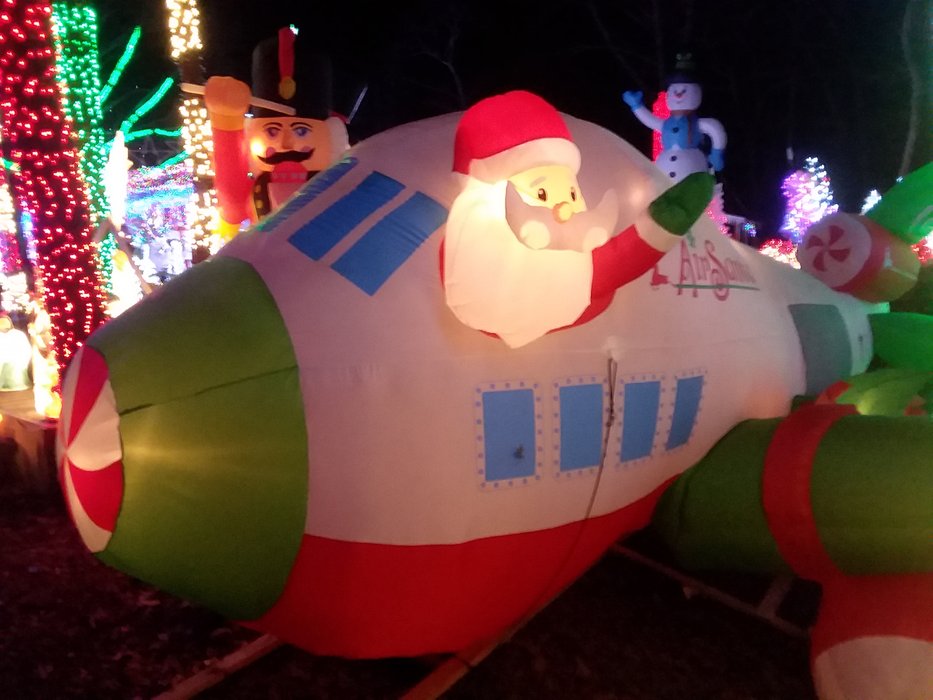 The Sussin Family Christmas Light Show!

Last week I was happy to work right at home, back with my family. I got to see them every day because my boss has a storage unit in the same town!!!
In Hollywood, at the end of a job, everyone must pack up their tools and equipment from the stages and studios... and after seven seasons on the same job you can imagine how much stuff has acumulated.
It was a real blessing to be home, I was happy and of course to be able to salvage a lot of building material delivered to our homestead because of it!!!
Now I can build a massive tree house!!!!
The other night, my boss gave me an address to go see some amazing Christmas lights set up near his house. I thought it would be nice to go see after picking up little homie (our 4 year old ). So we did even though wifey is sick, the GPS (sat.nav) started acting up but we found it... that reminds me, we have to download the map of the area or get an local atlas, it's been acting funny lately!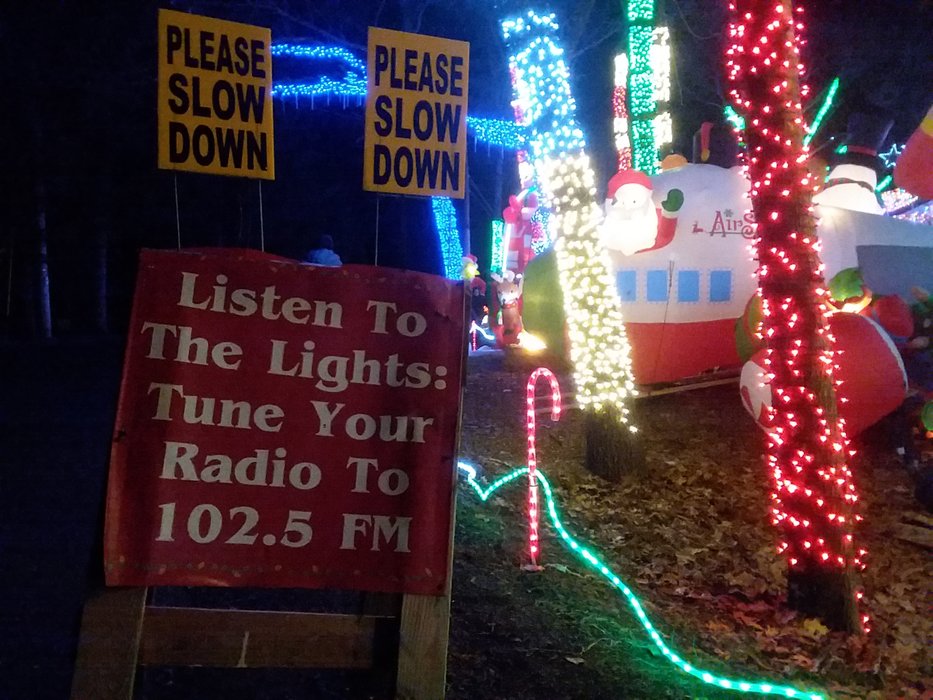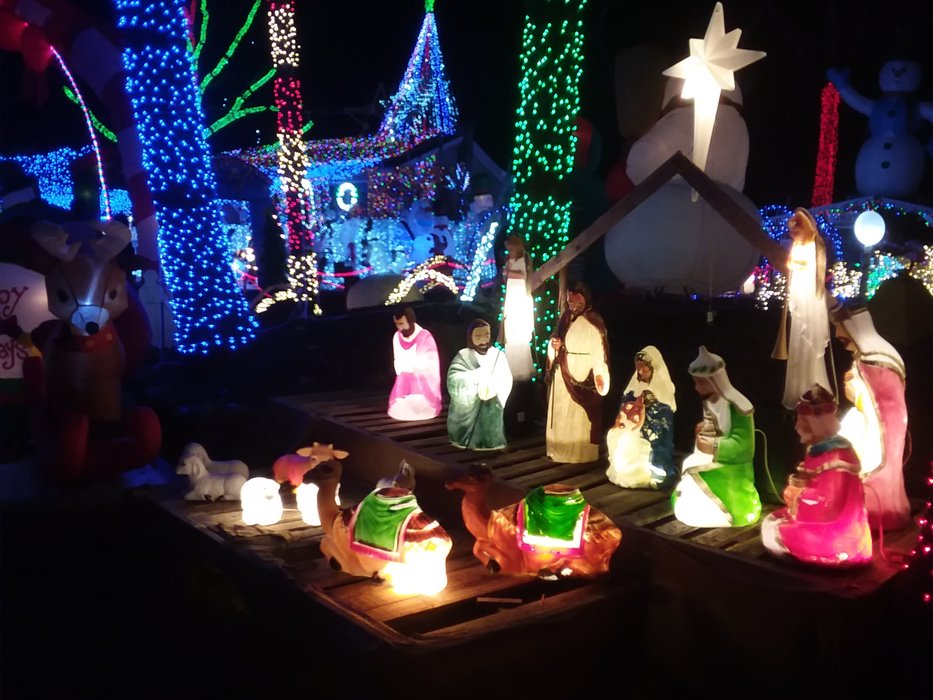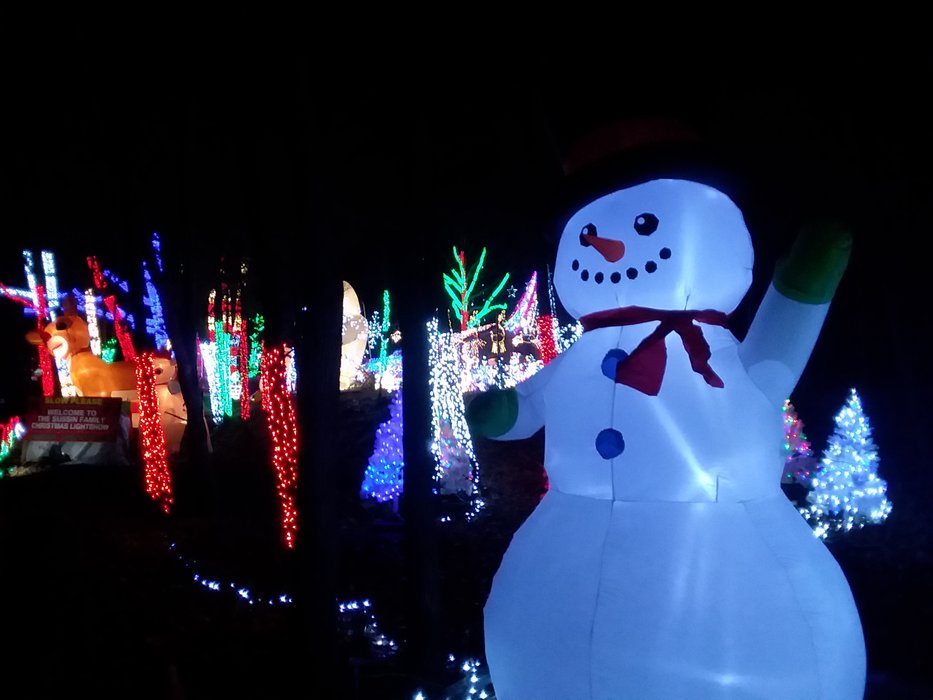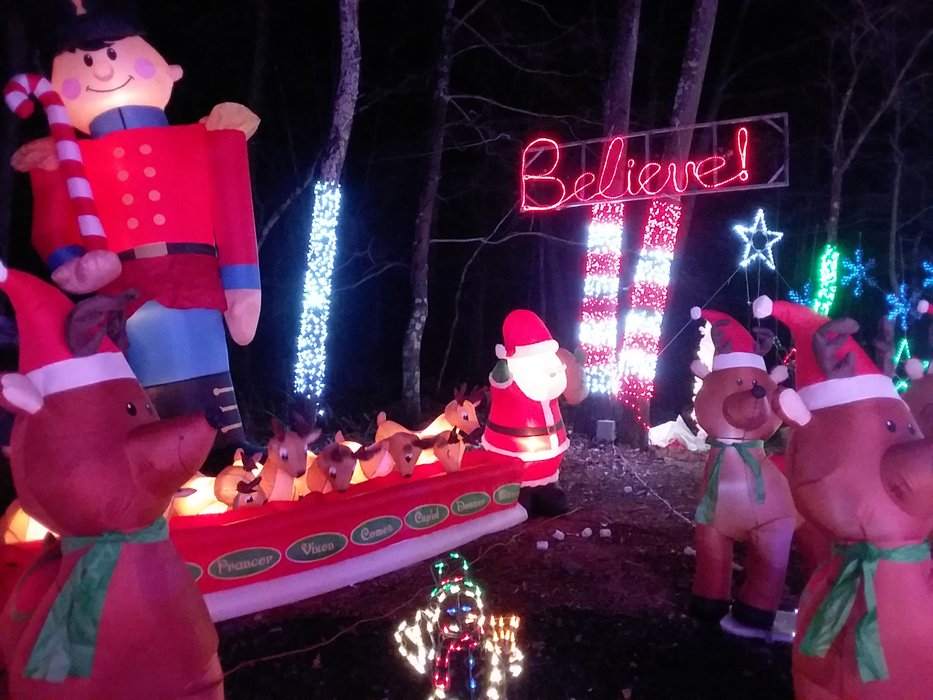 ---
The Sussin Familly has been putting on a light show for Christmas for a few years now and it has grown to something magical. It's big enough that the town seems to have made someone put up no parking signs on one side of the street because a lot of people come to see the lights.
You can walk around in the middle of it all, and there's even a real life Santa Clause sitting on his sleigh!!!!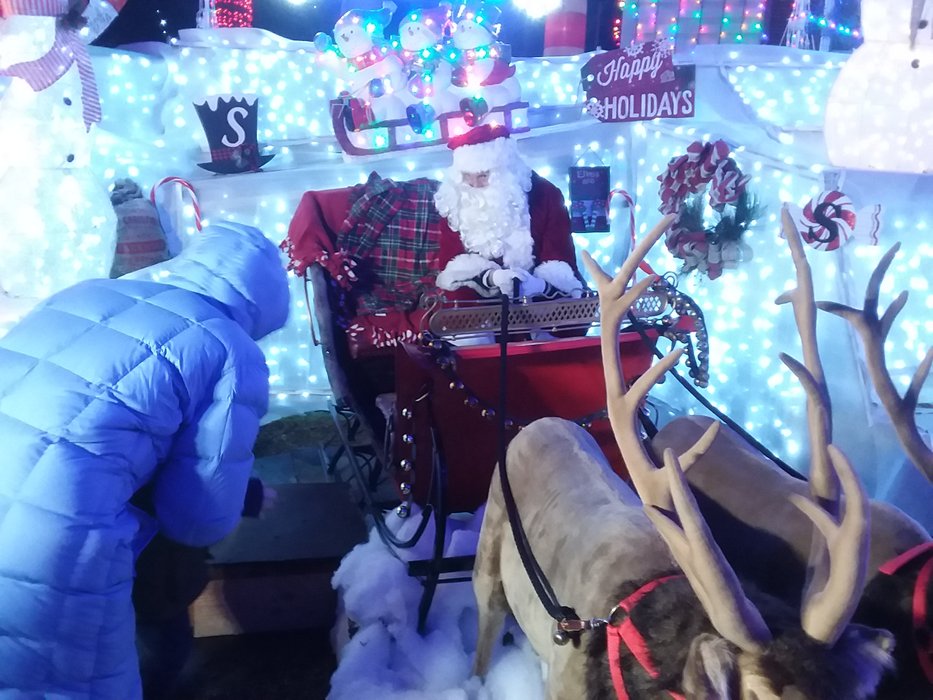 And of course Santa's workshop: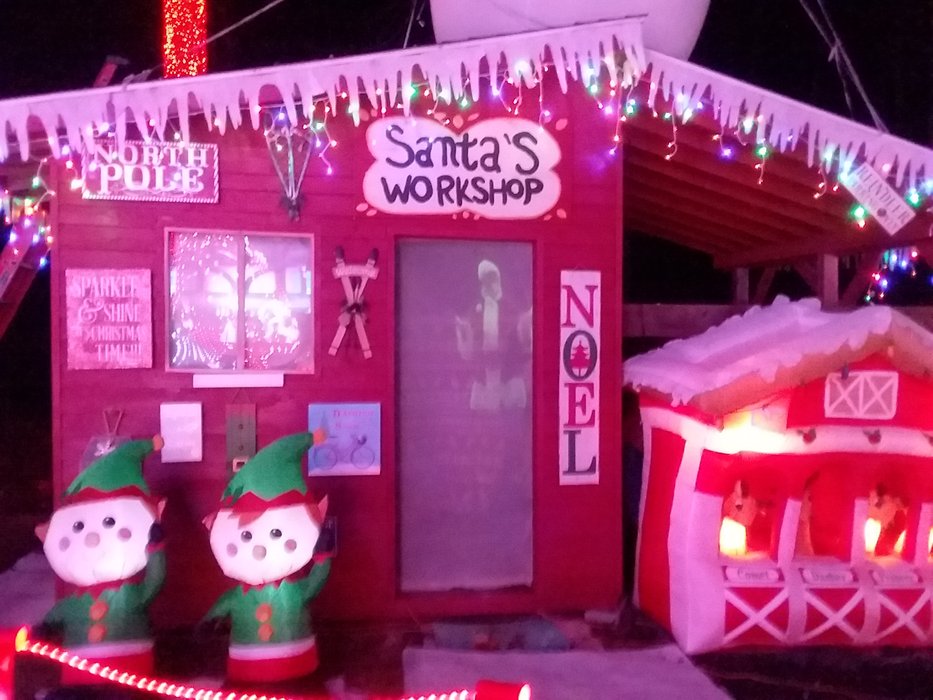 ---
Don't forhet the grinch!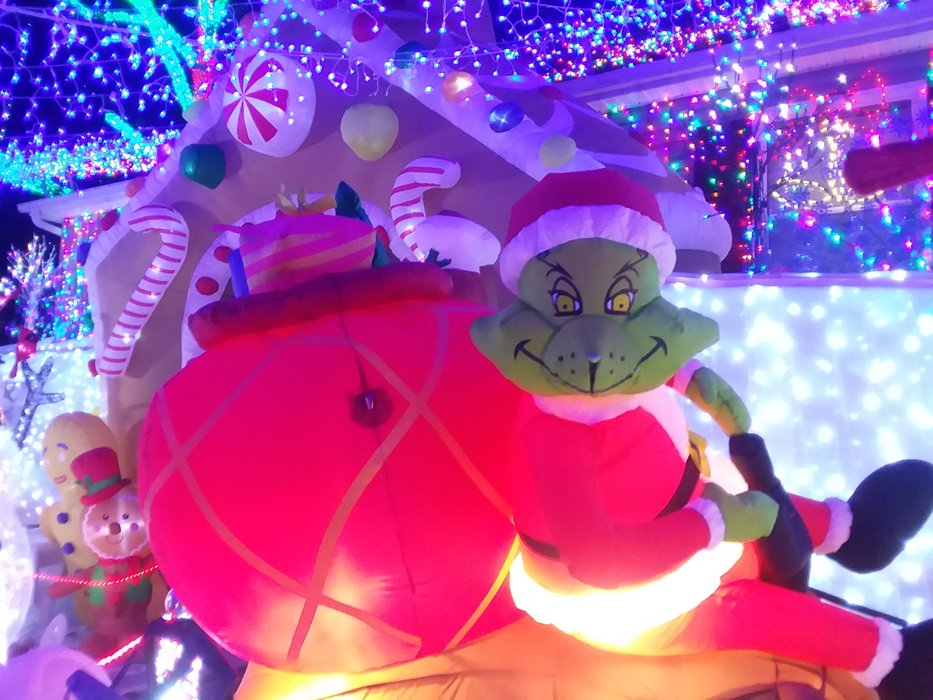 It was all really amazing, a lot bigger than i had imagined when my boss told me about it. This really merrits a trip if you live within driving distance!!! Just amazing... I think it made me believe in the Christmas magic again!!!!
Check out this very cool video I found on Youtube (source is imbeded in the video):
AS ALWAYS... THANK YOU FOR LOOKING, YOUR SUPPORT IS GREATLY APPRECIATED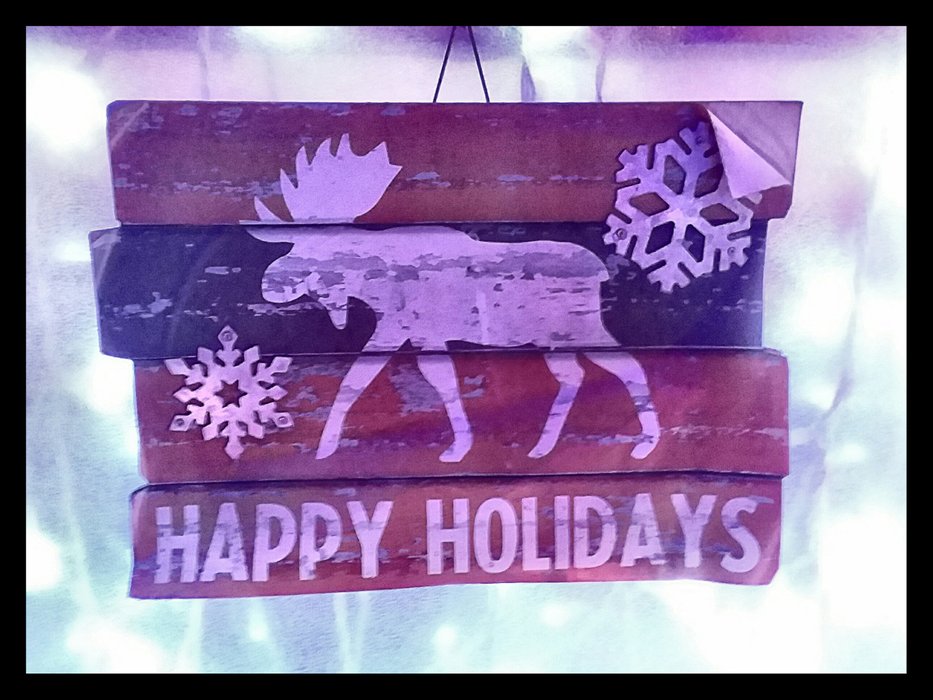 The @EcoTrain has made me very happy and proud to be a part of it, have a look at what other passengers have been writing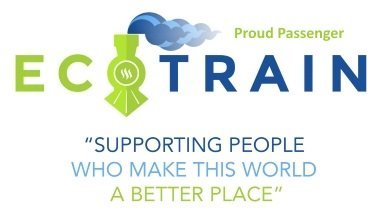 If you really want to know what is inside this Coconut, take a look at my Humans Of Steemit.
QUOTE OF THE MONTH: @iamjadeline
Embrace both your strength and weaknesses as they knitted into one you, and you are knitted together with one another. Like in an ocean of planktons, red fish, dolphins and whales, all are knitted to form the ecosystem. So embrace your own life.
(If you want a quote of yours posted here for a month, there will be another contest)

Join Us On Discord
And don't forget… Dreams Come True!