Closed but still looking gorgeous
This is for sure one of the most photographed places and landmark in London. The one and only, London Eye.
After walking almost 8 miles from home to central London this was the place where we decided to stop and take out tourist type of photo.
With all this Pandemic and everything I never even thought about this place being closed but like everything else they had to close doors as well.
Now all that I can imagine is that when they reopen You probably only be able to get tickets for 2025! There will be so many People trying to visit and check the view of London from above.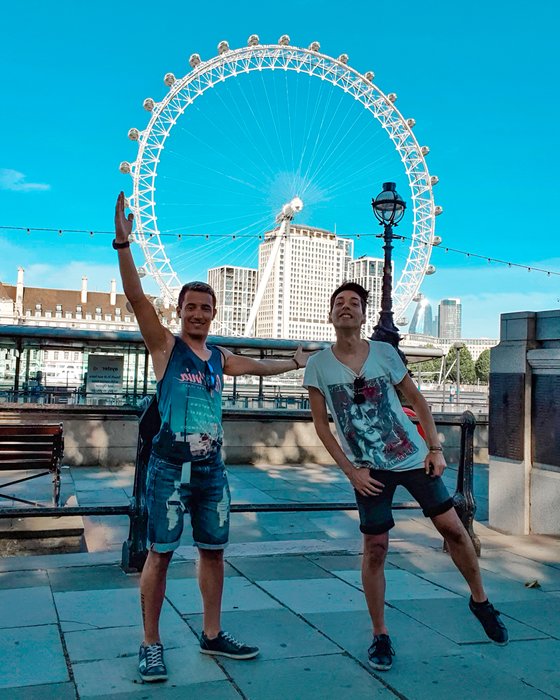 Summer days in London
This city is gorgeous every single day of the Year and under any type of weather. But because the sunny and bright days are more rare, the whole city looks different and reveal a new side full of colours and a new life.
Shorts and shirts
Both, me and Alex are Hispanic so we are used to warmer temperatures. Now we have lived in here for a while so for sure we are used to cooler temperatures, but still, there are not many days that we get to wear summer clothes. Specially me, I am always cold no matter what. The Nationals on the other hand wear summer clothes when it is 10 degrees Celsius.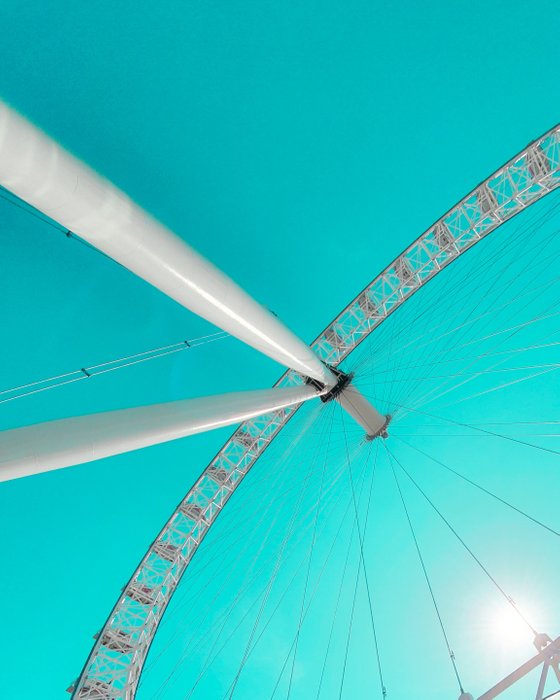 How long would You wait?
The view from the top it beautiful and You can see it during the day or night and the city looks completely different but for sure You need to be lucky to get a clear sky day like this one.
I think maybe because I live in London I take places like this for granted and I don't pay much attention to them or even have visited. Always thinking I have all the time in the World to do it. But now for example if I want to go and ride the London Eye I feel that I will have to book a ticket with at least 1 Year time.
And I am not one to wait that long. How long would You wait to visit a Landmark in Your city?
But if You bare with me in 2021 I will bring You a new post with more information and images from the top, I want to share with You the view of London from the top of the London Eye. I'll try to plan a way where I can get the sunset and some of the night lights. If I can't get both of them I will have to pay for two tickets and go for 2 rounds.
Last time I checked the tickets were £25 but I believe because of the social distancing and the high demand this will have when them reopen the tickets will get way more expensive. Because there won't be possible to have as many People per cabin as the usual.
Earn Money by completing simple tasks online
Twitter: http://www.twitter.com/thesassysergio
Instagram: http://www.instagram.com/sergiomendeslife
Snapchat: sergiomendess
TikTok: thesergiomendes
www.semendes.wixsite.com/internetspace