I continue my story about my vacation in Nessebar, which I started in yesterday's post.
So, during the holidays in this Bulgarian town, we not only bathed in the sea and sunbathed on the beach. We also walked around the city and admired local architectural monuments, such as the Old Sophia Church.
Hagia Sophia, also known as the Old Metropolis, is an Orthodox church located in the center of the old town, a UNESCO monument and one of Bulgaria's 100 national tourist sites. Built in the late V and early VI centuries, the basilica had a sloping roof, which has not survived until our time. In the middle of the church the walls are plastered with cement mortar and painted with murals. The church got its modern appearance after the reconstruction in the beginning of IX century. At the end of the XVIII century the cathedral was abandoned. We were there both in the afternoon and in the evening, these ruins are well lit.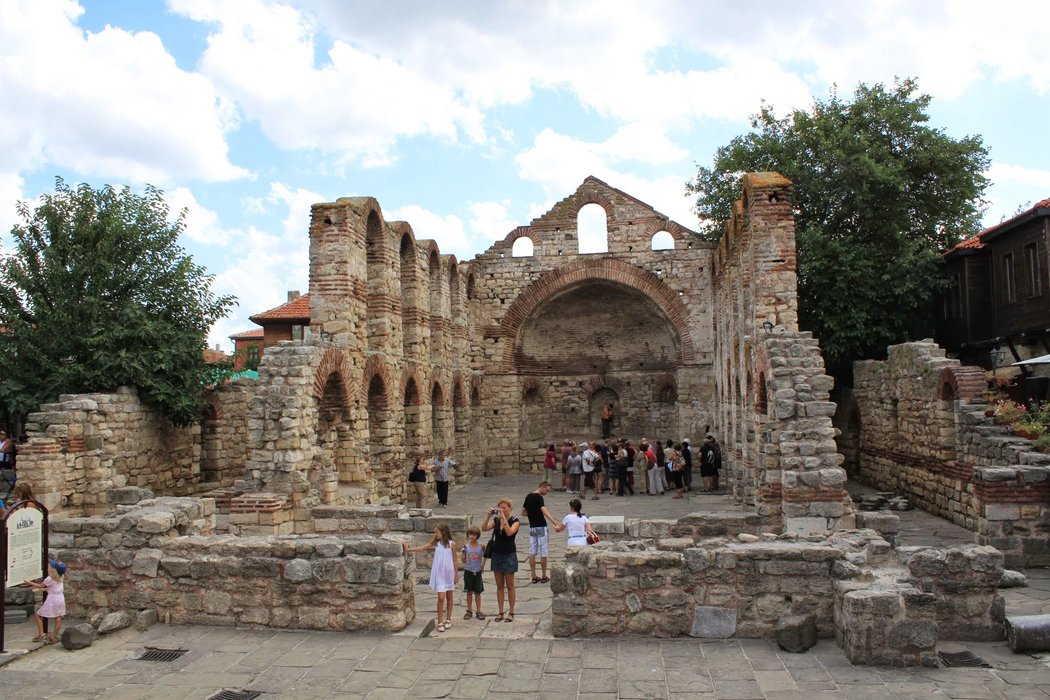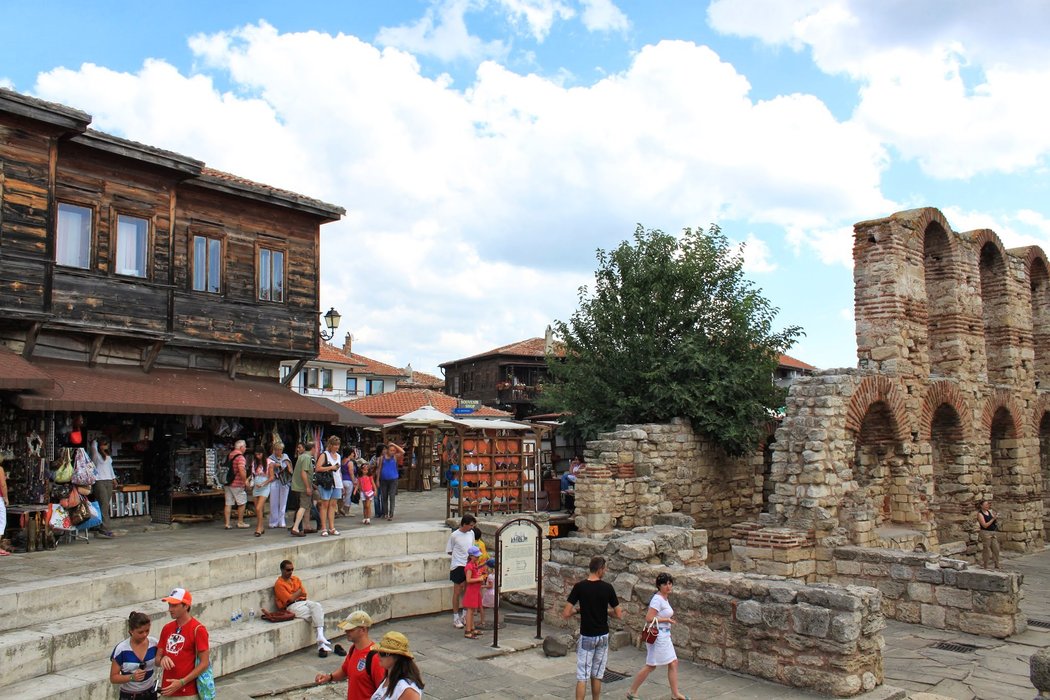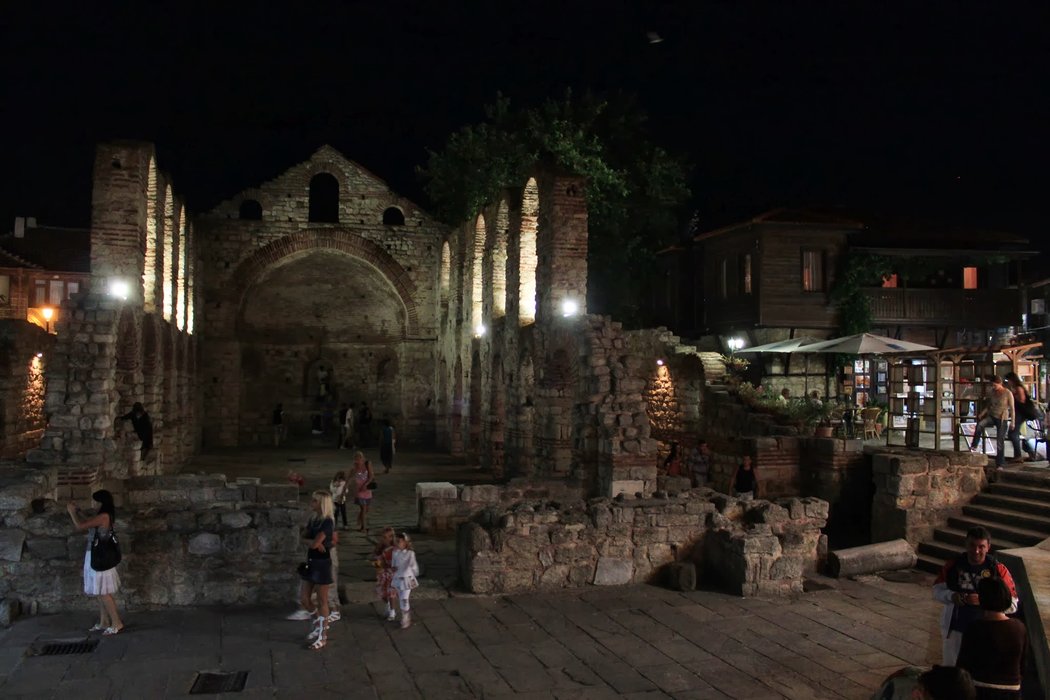 Another architectural monument we visited in Nessebar is the Church of Christ the Pantocrator, a medieval Orthodox church that is also part of UNESCO's Old Town of Nessebar and was founded in the 13th-14th centuries. The church is best known for its rich exterior ornament. The church is one of the best preserved medieval churches in Bulgaria, but not active - it houses an art gallery.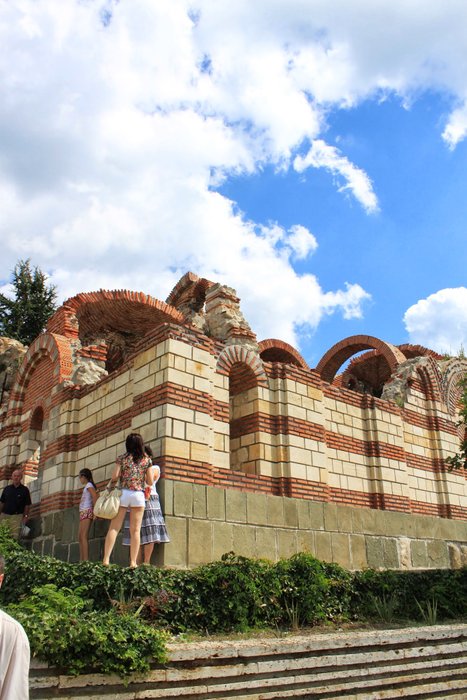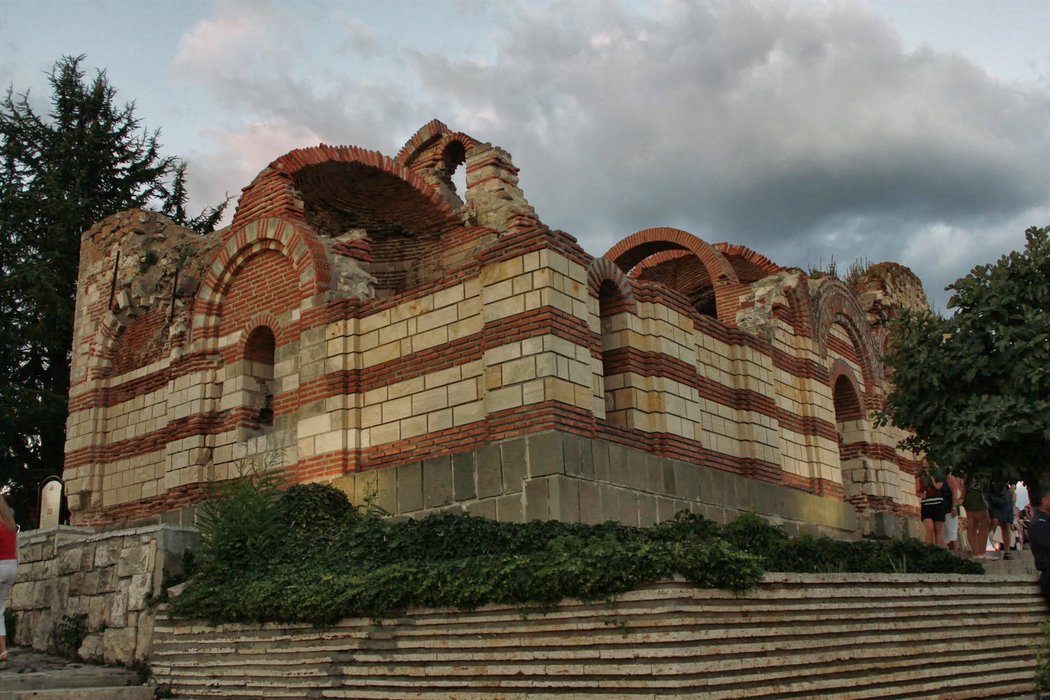 The most famous feature of the Church of Christ Pantocrator is the colorful ornament of its outer walls.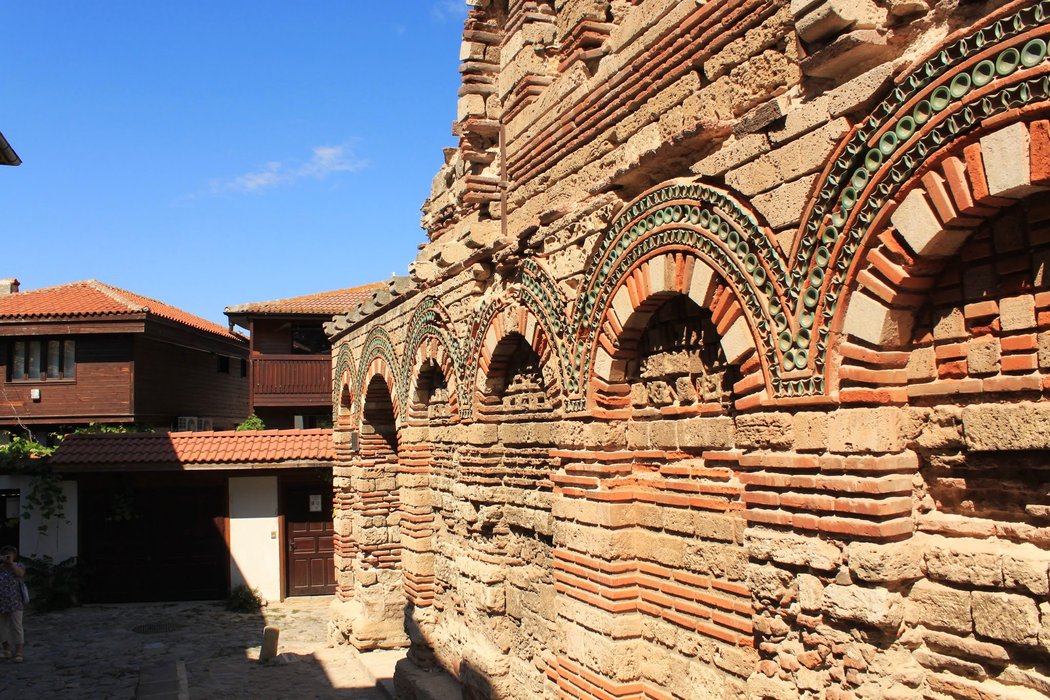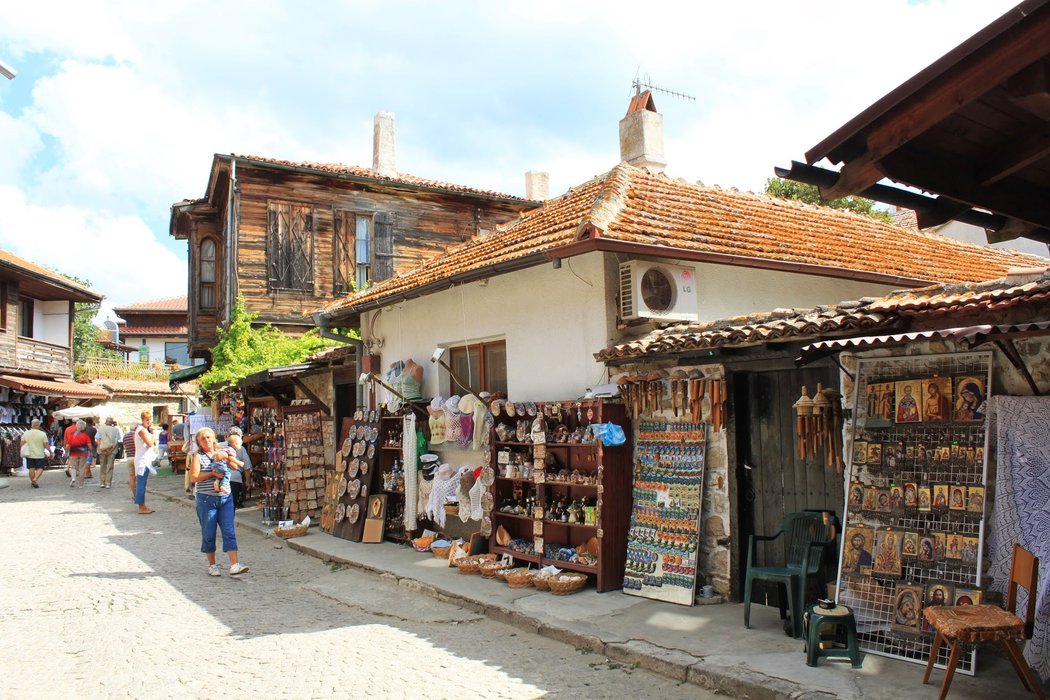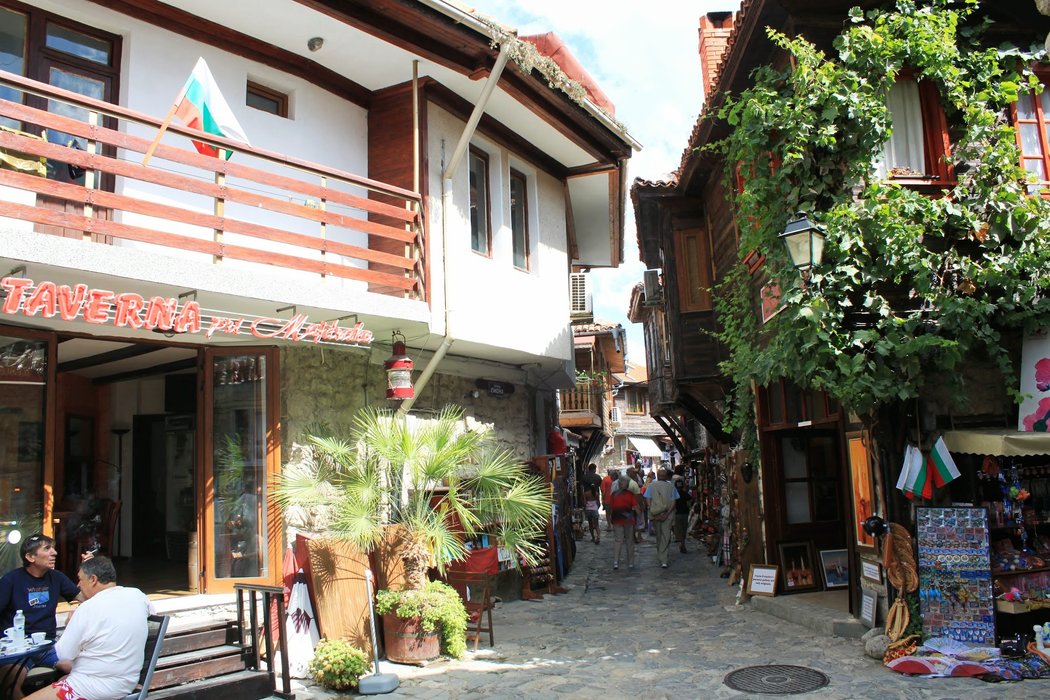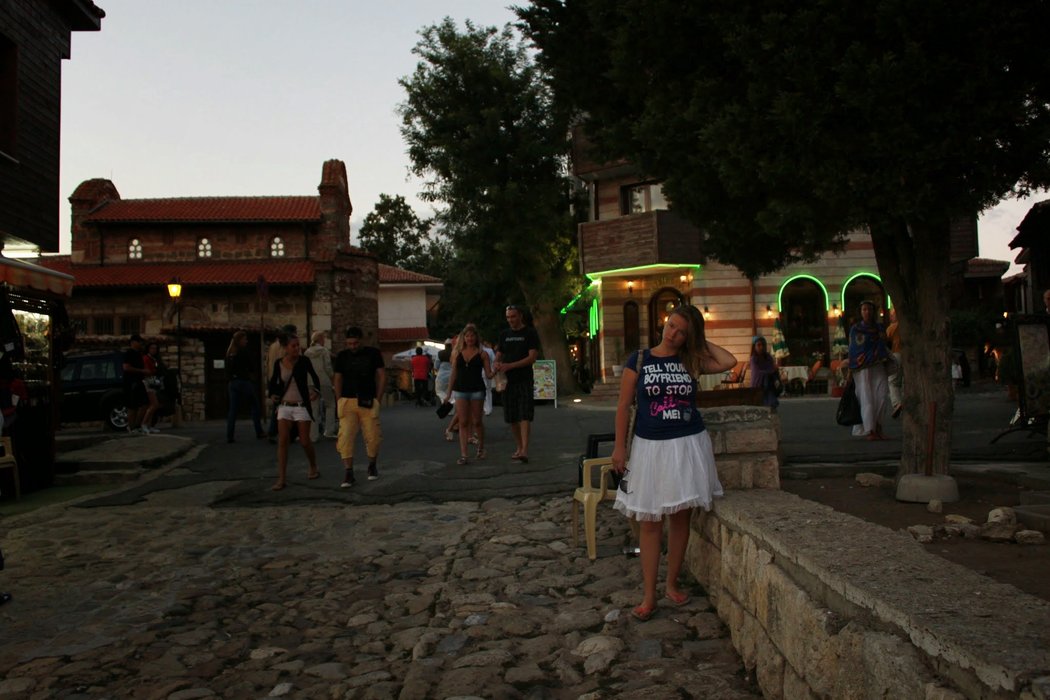 It was wonderful that in Nessebar we were not only able to swim in the sea, but also enjoy the city's architecture and walks.